Do you find yourself visualizing how your big day will go down? You're walking down the aisle, holding a lush bouquet in a perfectly-fitting gown. After saying your vows, you share the sweetest kiss with your new spouse, as loved ones look on in awe.
Everything is going swimmingly — until you hear the jarring sound of a baby's cry. What started as a fantasy ended as a nightmare, and suddenly your thoughts turn to child-free weddings. We get it!
Knowing the right way to communicate that kids are omitted from the guest list can be difficult, especially when immediate family is concerned.
After all, you love your adorable two-year-old nephews, but you and your partner don't want any hassles or unexpected outcries during the wedding ceremony. Plus, you may also have space constraints at the ceremony or reception to deal with.
When it comes to wedding etiquette, it's OK to go kid-free. As a couple, discuss what you envision for your special day — yes, even when it comes to eliminating tiny wedding guests.
It's a choice the two of you need to make during wedding planning, but informing your guests ahead of time will help them prepare accordingly.
Consider Style and Formality Before Announcing Your Child-Free Wedding
You and your spouse know your guest list best. Are the majority of your friends and family light and sassy, or are they more reserved? Knowing the style of those who will RSVP for your wedding can go a long way in determining the phrasing you should use.
Another thing to consider is the formality of your wedding. An upscale, traditional event will require equally proper wording. A casual, relaxed wedding calls for more playful words. Consider your wedding invitation wording and the language on your wedding website to help you find the correct tone.
Explore "Adults-Only" Wedding Website Wording Examples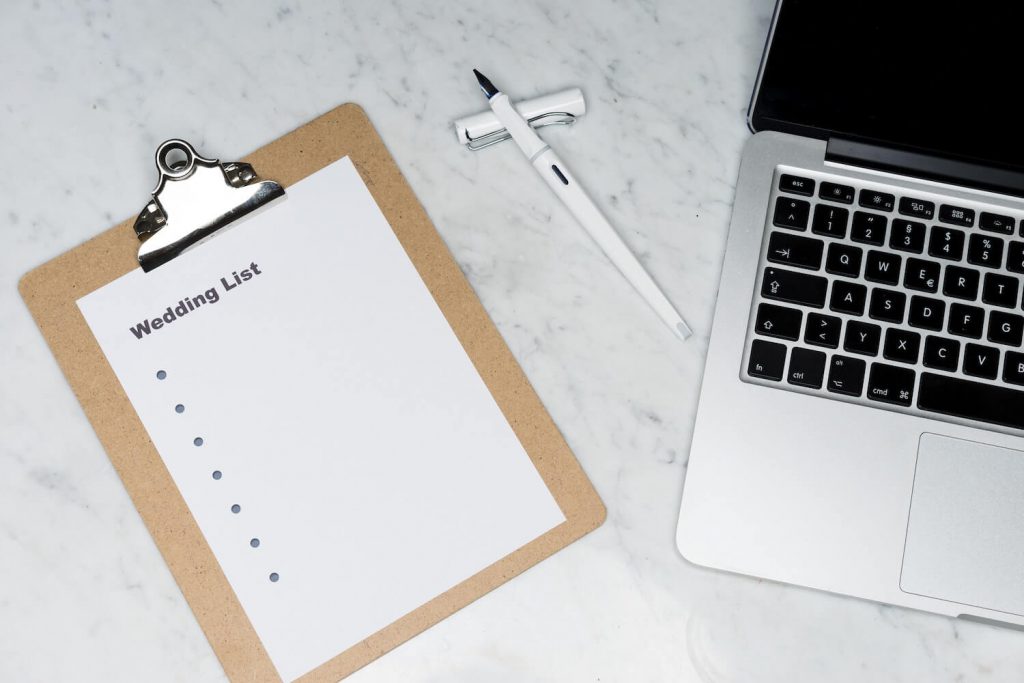 Ensure your guests have all the information they need, including details about your child-free wedding, on your wedding website. Whether you're having a formal or informal celebration or just an adults-only wedding reception, here are some phrases you can use to help spread the word.
Formal
"Regretfully, we cannot accommodate children at our venue due to limited seating. We genuinely hope you can join us to enjoy our adults-only wedding."
"Due to venue restrictions, children under 16 are regretfully unable to attend."
"Although we adore your children, we have decided to make our big day an adults-only event."
"Respectfully, we have chosen to make our wedding day child-free."
Informal
"We love to see kids laugh and play, but ours is an adults-only kind of day."
"Please take the opportunity to have a date night at our adults-only event."
"You'll dance all night, you're not a quitter, so we request that you hire a sitter."
"The bride is the only one allowed to cry, so please don't bring your little guy."
Reception-Only
"Please join us in celebrating at an adults-only reception immediately following the ceremony."
"The bride and groom request an adults-only reception."
"An adult (16 and older) reception will follow."
Indicate Your Child-Free Wedding in Subtle Ways
When it comes to wedding etiquette, Emily Post is the one to consult. Instead of putting a phrase on your wedding invitations, or wondering how to say "adults-only" on your wedding website, why not get around it by allowing a specific number of RSVPs and limiting plus ones?
For example, with a family of five consisting of two parents and three kids, you can subtly communicate that only the adults are invited if they can only RSVP for two people.
Another way to subtly communicate the number of invited wedding guests is to state it on the wedding invitation and any correspondence.
Putting "Mr. & Mrs. Smith" on the printed invitation can articulate it's an event reserved solely for adults. Unfortunately, not everyone will get the hint, so doing double-duty by making it clear on your wedding website can also help.
Be Considerate to Out-of-Town Guests Who Have Children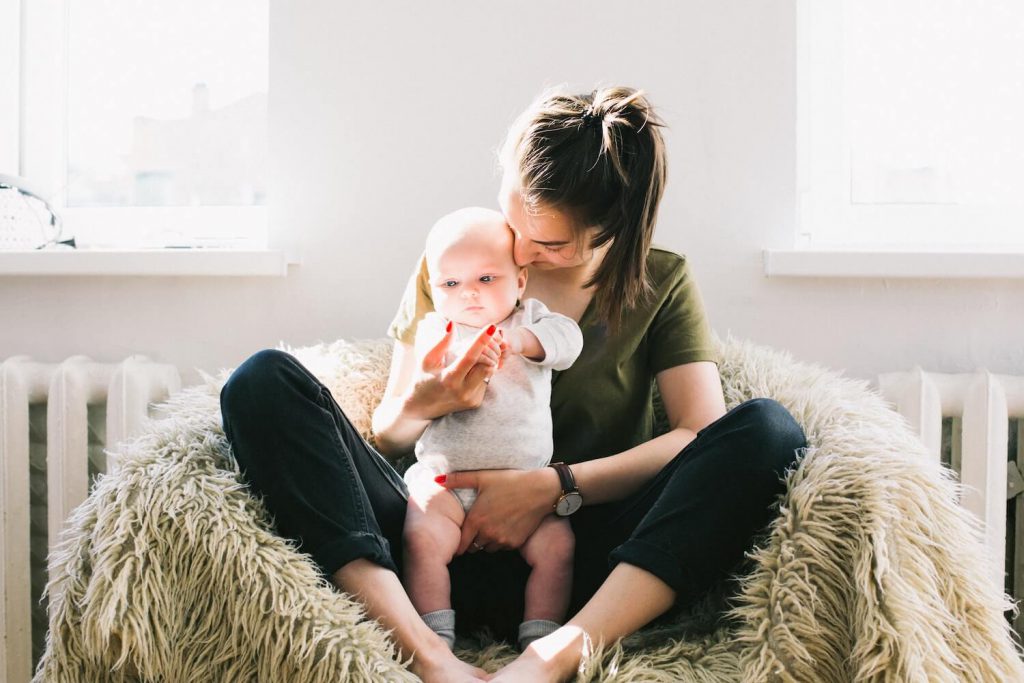 With out-of-town guests, avoid any hurt feelings about your adults-only wedding by offering to accommodate their children.
For example, you can offer a trusted caregiver to watch over the little ones for your immediate family members and wedding party. (But you don't need to offer babysitting for your entire guest list.)
While it's a way to communicate that no kids are allowed, you're making things simple on adults who may be traveling or who need to stay close to their little ones.
Offering a babysitter who's close by — in an extra room at the venue or in a hotel room if your adult reception is in the ballroom — will put minds at ease.
You can also be considerate by allowing children to attend the rehearsal dinner. Of course, the formality of your pre-wedding events may not allow for it.
But if you opt for an outdoor barbecue or casual shin-dig, it'll make the kids feel more involved and make it easier for the parents to leave them for a few hours on the wedding day.
Takeaway
At the end of the day, it's ultimately your wedding, and you have every right to decide what's best for you and your spouse. As long as you're thoughtful in your decisions and use proper etiquette on your wedding website, your child-free wedding should go off without a hitch.