After months of planning the perfect wedding, it's a welcome break to start dreaming about your honeymoon. With an endless list of destinations, from metropolitan cities to far-flung locales such as the island of Bali, it can be dizzying to choose the best spot to start your married life together.
Before you can jet off on your honeymoon, you first need to decide on the length of time that's right for you and your partner. From concerns about that vacation time request to how to factor in jet lag, here's everything you need to know about the length of the average honeymoon — and advice for what to keep in mind so you won't feel rushed on your romantic getaway.
How Long is the Average Honeymoon?
On average, Adeel Khan of the travel search engine BusinessClass.com sees that domestic honeymoons tend to be planned for three to seven days, while international trips clock in at seven to 14 days.
Travel trends are always evolving, however, dependent on factors such as transportation costs and the economy as a whole. Right now, Jack Benoff, president of the hospitality company Vacationeeze, is seeing couples indulge in longer honeymoons to international destinations.
"We're seeing that people are pushing for longer trips, whereas pre-Covid a lot of people would look for five days in Mexico or the Caribbean and 10 days abroad," he says. "Now that's being pushed to seven days for Mexico or the Caribbean and 12 to 21 days for abroad."
Focusing on individual experience is another way of approaching how long your honeymoon should last. Instead of heavily factoring in the average length of a honeymoon, Matthew Ruth, COO and co-founder of Ravel Trips, suggests doing some simple math to figure out the right amount of time away for you and your partner.
"In lieu of telling honeymooners typical trip lengths, we suggest they go for 1.5 to two times the length of their typical vacations," he says. "For example, if a couple mostly travels for long weekends, then seven to 10 days is appropriate; however, if they generally travel for a week or more, then two to three weeks may be more in line with their expectations."
Factors That Can Impact Your Honeymoon Length
We've all had that fantasy of running off to a far away land with the love of your life for an endless amount of time, but reality starts to kick in at check-out. Eventually, you must return home. So what should you keep in mind when deciding on the length of your honeymoon to avoid those post-departure blues? Here are a few of the most important things to consider when choosing the perfect honeymoon length for you.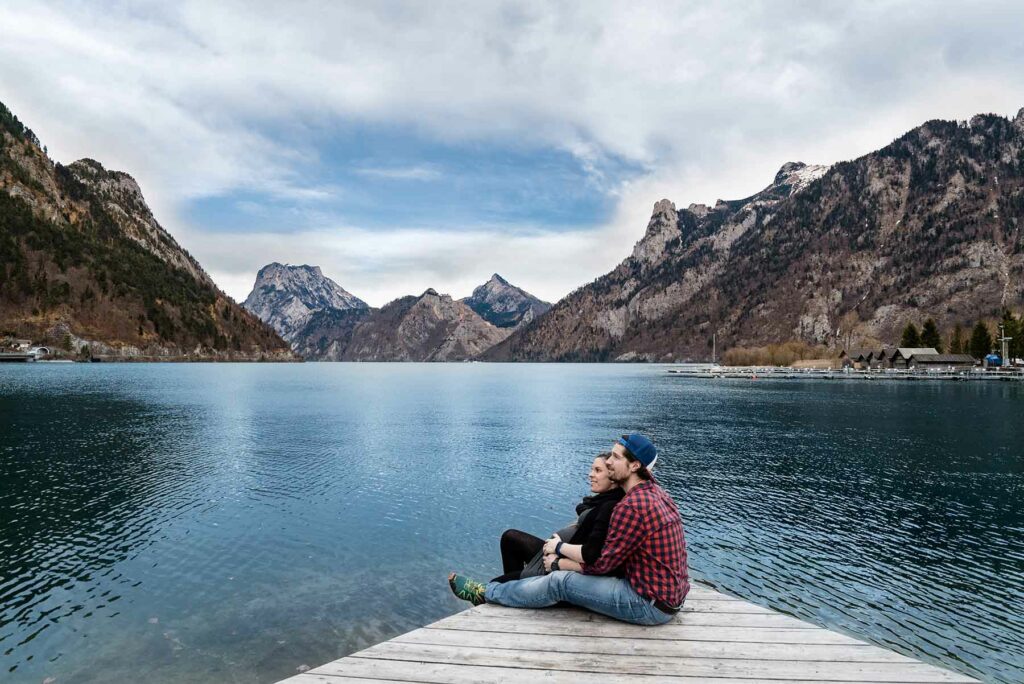 Vacation Time
Even before you start thinking about a destination, couples are mostly thinking about two big things: time off and costs. If you are feeling stuck on how much time to take off, Ruth has a great tip to maximize your vacation time: "Spend one full day per two hours of travel [it takes to get there]," he says.
If you are hoping for a longer trip after your nuptials but you've used all your paid time off on wedding planning (and for the big day), consider taking a mini-moon. Hold off on that extended getaway until your vacation days refresh next year. The worst thing you can do is not give your honeymoon enough time.
Budget
After spending on every detail of your big day, it might be hard to imagine having anything left over to budget for your honeymoon. First, create a honeymoon registry so wedding guests can help you achieve your travel goals. Second, start to think about what you want to spend on this trip and write down a savings plan. If skipping a few date nights and cutting back on "nice to have" wedding elements still won't help you reach your dream destination, it may be time to get creative. Pushing your getaway to the shoulder season is one way to get the most bang for your buck on travel, accommodations and honeymoon activities.
Honeymoon Destination
Researching the best location for your honeymoon can leave you with fever dreams of hopping from one country to the next. Pare down your options by deciding on a vibe first. Do you and your partner want a metropolitan getaway or a relaxing honeymoon in Hawaii? Make a list of international and domestic destinations that have that vibe. Next, determine how far you're willing to travel. A lengthy flight to an international destination can be costly in terms of both time and money. If your budget in either one of those areas is a little tight, you may want to consider the domestic alternative.
Travel Days
Couples must take into account how long it will take to get to their destination of choice. After all, you don't want to spend 12-plus hours on a flight just to turn around and do it again in three days.
"Even if you don't have connecting flights, the day you arrive into your destination and the day you leave it are considered travel days, which are days you usually do nothing besides get from point A to B, then check into and out of your hotel," says Emily Smith, travel planner and founder of The Female Abroad.
Make sure to add these days to the total length of your honeymoon so you don't miss out on even one romantic activity.
Jet Lag
If you are hoping to honeymoon in far away places like the Maldives or Australia, don't forget about the potential impact of jet lag. The last thing you want to do on your first trip as a newlywed couple is waste a precious day fighting sleep and irritability!
"As a general rule of thumb, the number of hours you are changing relates to the number of hours it will take you to get over [jet lag] symptoms," says Smith. "For example, if you are traveling to a place with an eight-hour time difference, then it will take eight hours to recover from the symptoms."
Time of Year
Once you choose your destination, check out what the weather will be like during your stay. It may vary more than you think, especially if your wedding day is during the warmer months in the United States.
"Lots of couples get married in the summer and want to head to places like the Maldives, South Africa or Costa Rica — all of which are experiencing their rainy or winter season during this time," says Charlotte Piazza, founder of Handpicked Honeymoons. "I find this is one of the biggest factors that is overlooked when couples envision their dream honeymoon."
The time of year can also have an effect on other areas of honeymoon planning, such as making your budget if you travel during tourist season or limiting the availability of activities during the off-season.
Honeymoon Activities
Deciding what to do on your honeymoon is a delicate dance between pre-planned activities, spontaneity and relaxation. To help determine the right honeymoon length, you should have a general idea of what you want to do on your honeymoon — just don't book up every second of your trip because it will start to feel like work! Make sure to add a few extra days for the impromptu dinner on the beach or an entire afternoon of relaxing under the sun while sipping frozen margaritas. Plan a few things in advance to look forward to and let the rest fall into place. If you find that you are under-scheduled, lean on your concierge for help.
Multiple Destinations
It's hard not to think about taking advantage of all the spectacular places within reach of your dream honeymoon destination. Should you plan to venture to other locales, make sure you don't overdo it. Spend at least three full days (not including travel days) in each destination to get the most out of your trip and not feel rushed.
Destination Weddings
If you're hosting a destination wedding, chances are it's in the beautiful, romantic location of your dreams. You may be able to cut down on your travel budget by planning your honeymoon at the same resort where you exchange "I dos." But if you need a change of scenery after celebrating your big day and all the pre-wedding festivities, heading to a nearby city can still help you avoid jet lag (and any loved ones who hang around for their own family vacations!).
Honeymoon Versus Mini-Moon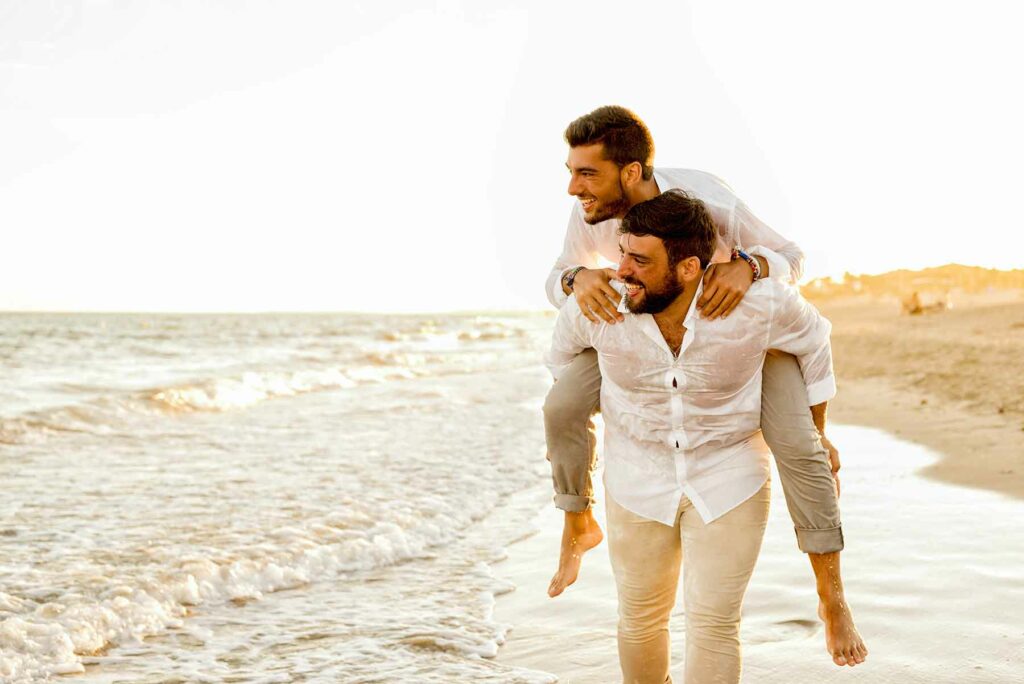 If simultaneous wedding planning and honeymoon decisions are making your head spin, you're not alone. Some couples who need a little more time extend their honeymoon period by planning a mini-moon. This could be your only getaway, or serve as a prelude to the long, luxurious honeymoon of your dreams.
"Mini-moons and staycations can be great if you want to save money, cannot get away due to work, or you want to take a honeymoon at a later time," says Smith. "Usually these are a max of five days and are done somewhere local so it is either a short drive or flight to get to. This way you can still do something on your travel days and do not have to worry about jet lag."
You might also consider recreating a recent short trip you and your partner took from before you were newlyweds. Going somewhere you are already familiar with relieves you of having to schedule every minute of a short trip. You can skip seeing all the sights and just focus on relaxation and romance. Another way to make a familiar destination feel extra special is by skipping budget accommodations in favor of an all-inclusive resort or a boutique hotel.
How Long to Spend in Popular Honeymoon Destinations
To help you begin planning, we've put together a few popular honeymoon destinations and the ideal amount of time to spend in each.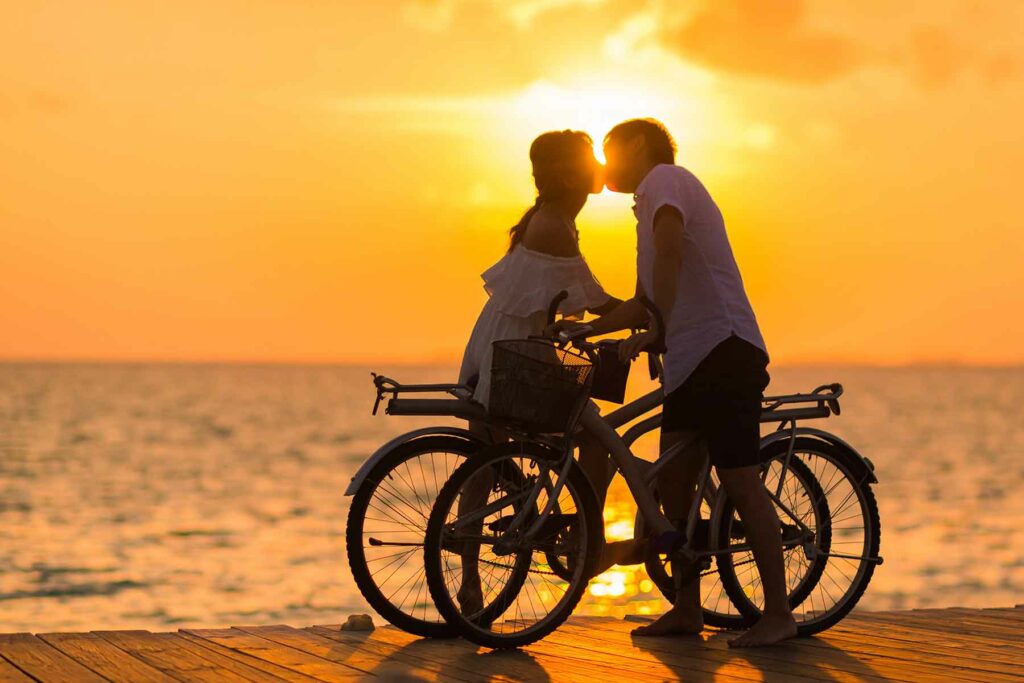 A Long Weekend: The Mini-Moon
For a short and sweet trip, focus on destinations you can get to in three hours or less, either by driving or flying. Spend three to five days in this destination, but remember not to over-schedule your time. Try planning two or three activities during the trip and let the rest of your mini-moon be filled with spontaneity and romance. If you are on the East Coast and want more of a beachy locale, Bermuda or the Outer Banks of North Carolina are great destinations that won't break the bank or your PTO budget.
A Weeklong Getaway: The Domestic Honeymoon
Plan for at least seven days away for a honeymoon that's within the US, Mexico, or the Caribbean. Limiting your flight to a maximum of six hours is a good way to make sure you aren't burning too much time on those travel days. This also limits jet lag, giving you a little wiggle room to play on arrival and departure days. Destinations like the islands of Hawaii, Cabo and Sonoma, Calif., are all great places to indulge in all the luxuries of a lengthy honeymoon without the overseas flight.
10 Days or More: The International Honeymoon
Now it's time to submit that big PTO request to your boss. Plan to spend anywhere from one to three weeks away if you are traveling internationally, especially if you plan to hop around to different cities. Any international destination will take time to get to, so be sure to add at least two extra days onto your trip to account for travel.
European getaways such as Spain are a shorter plane ride from the U.S. with less of a time difference, so budgeting for 10 or more days away is the perfect amount of time to enjoy everything the location has to offer. Popular honeymoon destinations including Tahiti, New Zealand and the Maldives, however, all take multiple flights adding up to 24 hours or more — and that doesn't include recovering from jet lag. If these far-flung destinations are on your list, make sure to take off two weeks or more to fully experience the locale.
Up Next:
Whether it's for airfare, a hotel stay, or honeymoon travel experiences, create one list for all your honeymoon wishes.