Starting to plan your big day can make your head spin, whether you're thinking about the simplest to-do item or your ever-growing wedding budget. If you're stress-prone and feeling overwhelmed, hiring a wedding planner might be a sanity-saver for you and your partner. A professional planner not only takes over the major aspects of the wedding planning process that you're losing sleep over, they also provide peace of mind when it comes to all the little details, like hiring the perfect florist or reminding you to update your wedding website.
You might be thinking, "Is a wedding planner really worth the extra expense?" In our opinion, you can't put a price on your mental health. If hiring a full-service wedding planner is way out of your budget, look for planners with a variety of services. Many offer full-time planning as well as support in the month leading up to your big day. The investment is invaluable no matter what level of help you and your partner need. Not convinced yet? Here are three questions to ask yourself if you want a stress-free wedding day.
Do you need a wedding planner, a wedding designer or a wedding coordinator?
You've heard these terms thrown around the internet, but did you know that each has a very different job? Let's break them down.
Wedding Planner: This professional helps build your wedding vision and organize everything from beginning to end, whether it's creating schedules for family members and others on your guest list or sourcing rentals. This is the highest level of support you can hire to achieve your dream wedding.
Wedding Designer: A designer helps bring your vision to life by styling everything from color palettes and floor plans to bouquets and centerpieces.
Wedding Coordinator: This is the point person who takes over execution the month before your big day and tackles any last-minute details. They come in after you've secured wedding vendors, a wedding venue and planned your design.
Now that you know what these professionals do, it's time to figure out if you need one (or all) of them to help with the planning process!
Why should I hire a professional wedding planner?
Anyone can plan a party, but remember that this is your special day, not a backyard barbecue (unless you want it to be!). Even the most experienced organizers turn to wedding professionals to plan their big day. Not only do these marriage magicians alleviate stress, allowing you to enjoy your engagement, they can save you some big bucks along the way.
"The planner will be there to act as a neutral third party to keep you grounded and on-track when you start feeling overwhelmed or when helpful Aunt Sally decides she wants to help you plan with all her ideas," says Emma Thurgood of Emma Thurgood Weddings.
There are nuances of wedding day festivities that don't fit into the typical party box. You may need a wedding planner if:
You need help managing your wedding budget
Let's face it, some of us mere mortals have to watch the purse strings. Having someone in your corner with an intimate knowledge of how much it actually costs to plan a wedding can help shape your vision realistically. A planner can help develop a budget and keep you on track even when you start to eye that five-figure wedding dress. Having that gut check is invaluable when you're seconds from splurging on something that would eat up the majority of your financial reserves.
You want to save money
While wedding planners do add a significant line item to your budget, the right one can pay for themselves in the savings they pass along to you. It's not just their industry savvy that will keep you on budget, but the relationships they've built with wedding vendors over time. Instead of reaching out to dozens of florists or caterers for price inquiries, a planner can narrow down the list to a few potential hires that are willing to work within your specific requirements. A wedding planner can also help prioritize items in your budget, negotiate contracts and pricing with vendors, and build a plan that structures your spending and maximizes savings.
You're planning a destination wedding
Getting married away from home can be daunting. It's a full-time job trying to wrangle a local caterer from afar or figure out how to transport your wedding outfit. It's likely you won't even meet your vendors in person until the day of your wedding. Having a trusted person on the ground at your destination who has an expansive knowledge of local vendors and can handle last-minute details is imperative to a stress-free event.
You're eloping
Eloping is often thought to be a spur of the moment wedding, where a couple dramatically runs to city hall and ties the knot. These days, elopement can be done with style. Couples don't have to forgo traditional wedding elements like beautiful photos, stunning attire and breathtaking venues just because they want a quiet celebration for two. While this is a more intimate wedding format, having a planner there to direct the photographer, arrange your flowers, and set up transportation will make your day exponentially easier. Many couples have an intimate dinner alone or with loved ones after the ceremony, which your wedding planner can help set into motion while you're saying "I do."
You're hosting a cultural celebration
Wedding traditions vary from culture to culture, each with nuances that are integral to the ceremony of marriage. Having someone in your corner who knows the specificities of your cultural traditions and can communicate your needs to vendors like the photographer and caterer, without detailed input from you, will be one less thing to worry about in the wedding planning process. Seeking out someone experienced in creating the type of wedding you want will ensure that every detail is authentic and each tradition is honored appropriately.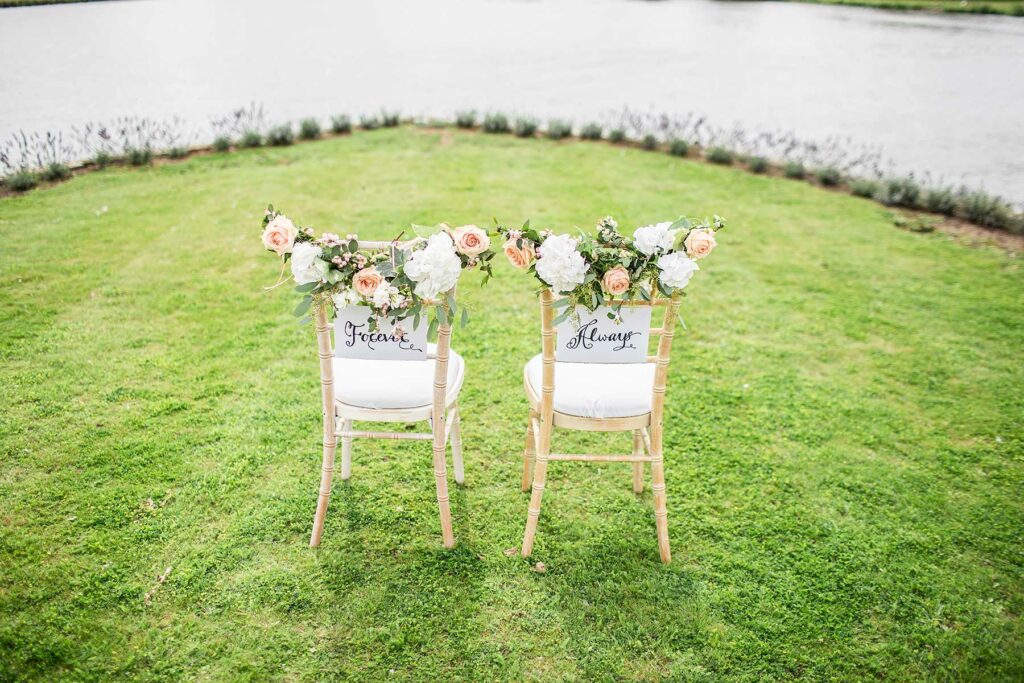 What type of wedding planning services do I need?
Weddings are not one size fits all and the same rings true for wedding planners. Here are the three most common wedding planning services and what they entail.
Full-Service Wedding Planning: You can expect a full-service wedding planner to work with you anywhere from 12 to 18 months leading up to your wedding. They will help to plan every conceivable detail, from setting the tone for the day to how the napkins will be folded at the reception.
Partial Planning: For the couple who wants to be more involved in the planning process, retain partial planning services. In this capacity, a wedding planner will oversee and negotiate vendor contracts, provide recommendations, and work more on the execution of the wedding rather than shaping the vision.
Month-Of Planning: If you've already secured your dream vendors, locked down the venue and planned your color scheme, a month-of planner will take the reins in the weeks leading up to your wedding. You can expect your planner to take over as the point of contact for vendor questions, create a timeline, and make sure everything runs smoothly on your big day.
As you're breathing through your latest panic attack — we've all been there — think about which part of this process is worrying you the most. Are your guest list and budget out of control? Are you having trouble finding the right vendors? Is your day-of timeline a jumbled mess? Once you identify what's keeping you up at night, hire the professional with a service package that will best help alleviate that stressor. The weight of that burden being lifted off your shoulders is well worth the cost of hiring a wedding planner.