Wedding programs, while not a must, keep your guests involved and informed during your ceremony. They can also become a lovely keepsake of the event for both you and your guests. When choosing your wedding program design, go for both style and function — and don't feel like you have to stick to paper handouts. Whether your wedding is traditional and understated or wacky and wild, these wedding program ideas are sure to start the gears turning.
Gold and geometric
Let your wedding program reflect the thoughtful design of your centerpieces.
Urban
We love this urban wedding program from CaptivatingPaper. No frills, just clean, bold design.
Garden
These wedding programs are sure to transport you straight from your scrapbook back to the magic of your garden ceremony for years to come. Botanical and whimsical, you can practically hear the bumblebees buzzing.
Cultural/Religious Explanation Infographic
Following cultural or religious traditions during your ceremony? Help your guests follow along with these cute, and informative, programs. Of course, feel free to liven up your wedding programs with infographics regardless of whether or not you're having a traditional ceremony.
Fans
Of this hot new trend, we're huge fans. (Sorry.) Keep your guests cool with these two-in-one wedding programs and personal air-conditioners.
Handkerchiefs
Help your guests dab at those misty eyes. (You might want to grab one too.)
Snack Bags
For guests that think there's never enough food at weddings, pack them a snack to hold them over until appetizers.
Playbills
What's a wedding without a little drama?
Cootie Catchers
If anything these might be too fun. Only hand these out if you know your guests can behave themselves during the ceremony.
Program Boards
Save paper and money and post your program up on a board instead. Just make sure to display it somewhere easily visible (and Instagram-able).
Up Next:
Whether you send traditional paper invitations or go paperless, you can easily collect RSVPs online.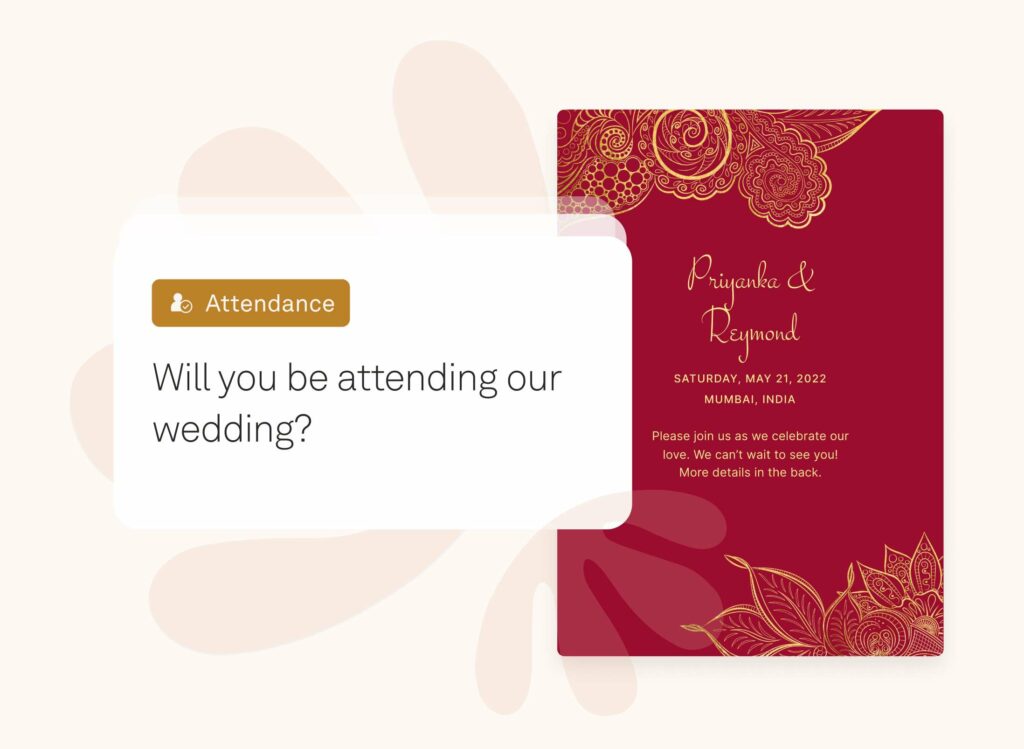 Related Posts