Designing the newlywed space of your dreams starts long before "I do." Even if you're set with all the essentials, there's always something you could use to turn your house into a home.
Enter Joy's Expert Curations: a thoughtful collection of the top registry items personally selected by experts from all over the world.
Just as Rachel Zoe offers her top registry picks for home decor and hosting, learn more from the other leaders in their fields who partnered with Joy to create their own registry curations, from culinary design to entertaining, fitness, smart tech and beyond. Meet the experts here, then discover all the products they love and use themselves at home.
Charles Webb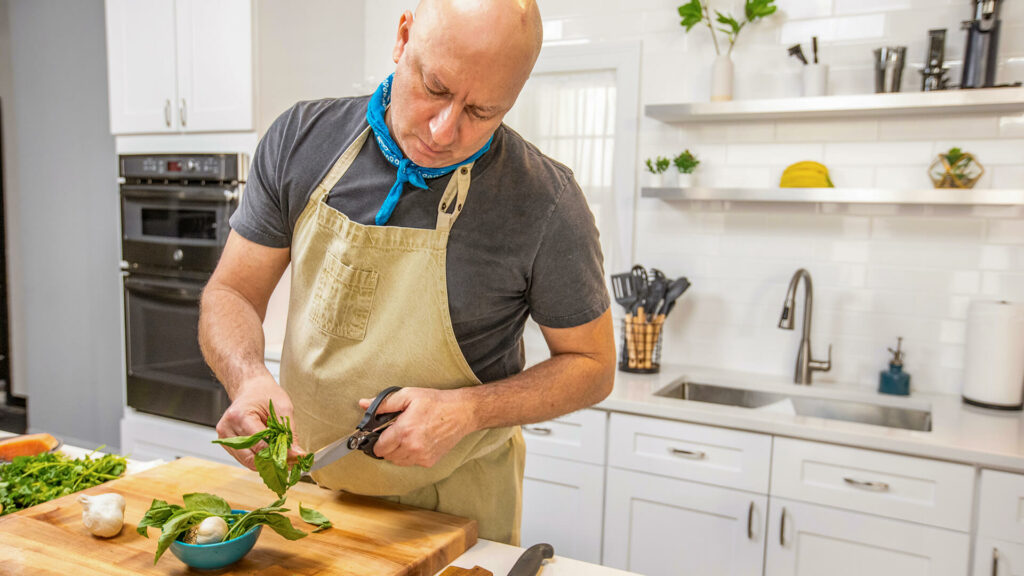 Now one of the top private chefs in Chicago, Charles Webb has worked in kitchens around the world. With a resume that includes stints at internationally renowned restaurants in Denmark, France, Spain and beyond, as well as local hot spots including Michael Jordan Restaurant and Smith & Wollensky, Webb's culinary journeys have shaped his unique style of cooking. Several years ago, he channeled this global philosophy into a travel series called "#ChefOnTour" that's featured on YouTube. From Rome to Rio, he takes viewers to some of his favorite secret spots in each country. Always hungry for a new adventure, he teamed up with Joy to help couples set up their newlywed kitchens like a pro. Click here to discover his list of convenient cooking tools that won't take up too much counter space.
Danielle Kartes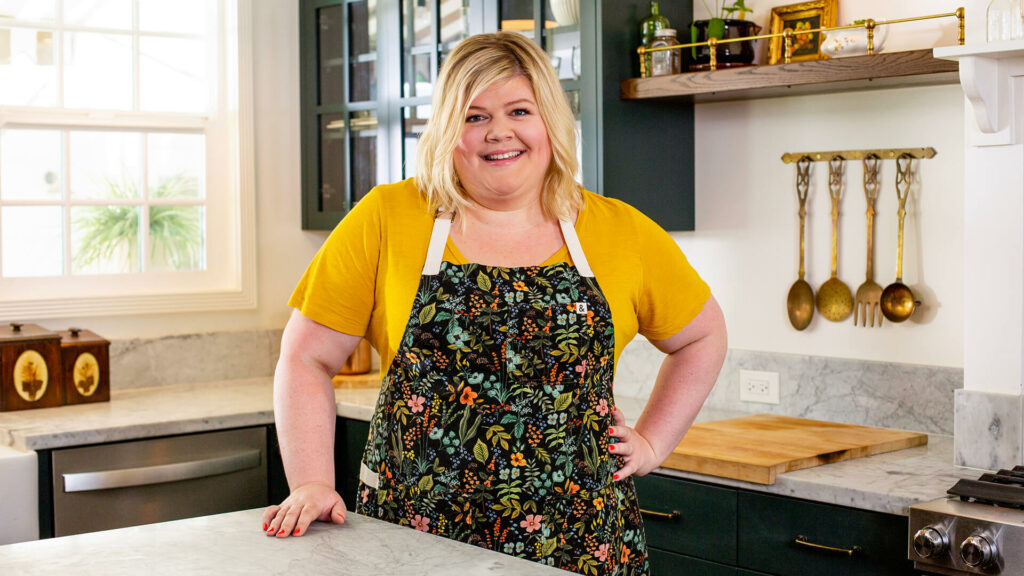 As the author of the "Rustic Joyful Food" cookbook series, which includes "My Heart's Table," "Generations" and "Meant to Share," Danielle Kartes knows her way around a kitchen. In addition to writing, she's been a recipe developer and food stylist for the better part of 15 years. The Seattle-based foodie believes in cooking from the heart, creating authentic recipes the whole family can enjoy (she even has a guide for little chefs titled "My Very First Cookbook"!). In her Joy expert curation, couples can set up their kitchens with amazing go-to cookware for every method of cooking.
James Wallington & Will Jardell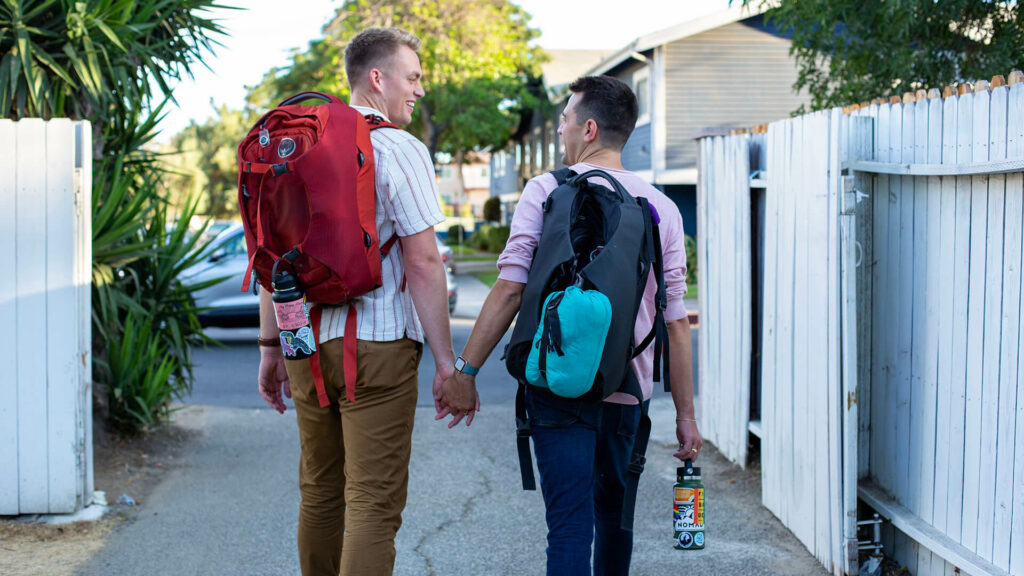 Fans of "The Amazing Race" may recognize season 32 teammates Will Jardell and James Wallington, the first LGBTQ couple to get engaged on the show after winning the competition in 2018. The reality TV stars first met on "America's Next Top Model" in 2014 — Wallington was a casting assistant and Jardell was auditioning. They tied the knot in December 2021 and continue to explore the world together, sharing their adventures on social media as digital content creators. These travel and entertaining experts have used their expertise as winners to curate the perfect game night registry for Joy couples, with everything from fun games to fab serveware that will make your next get together a huge success.
Paul Zahn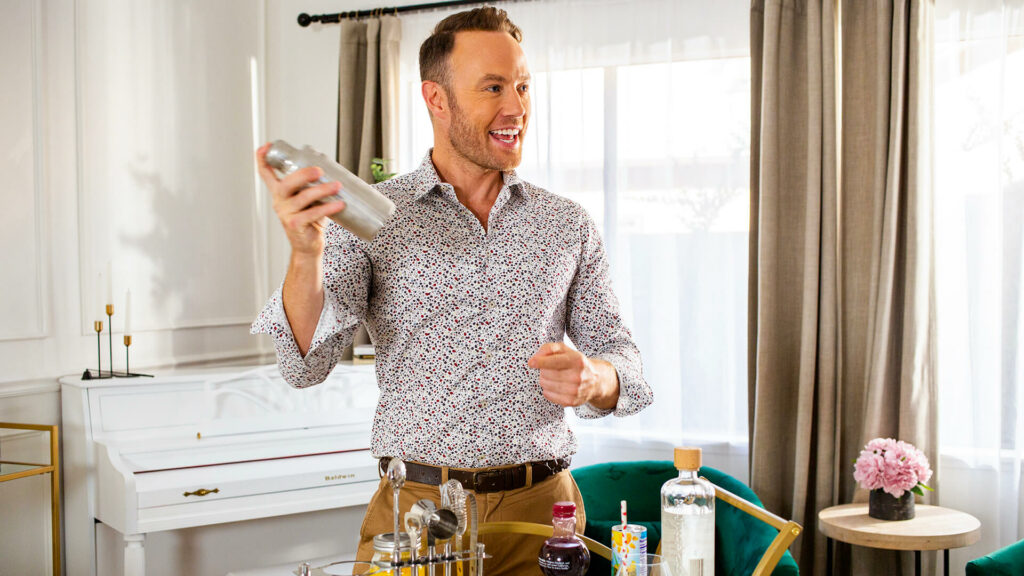 A global cocktail and spirits connoisseur, Los Angeles-based Paul Zahn has traveled the world hosting events for celebrities over the last 15 years. Among his exclusive clientele are names ranging from Fergie and Pitbull to the stars of the "Real Housewives" series. With his experience as a TV personality hosting segments on "EXTRA!" and "Daily Pop" on E!, as well as presenting at international conventions such as Bar Convent Berlin, Zahn has become a go-to expert for all things entertaining. Check out his Joy curation to set up your perfect newlywed home bar here.
Matthew Joseph Kaner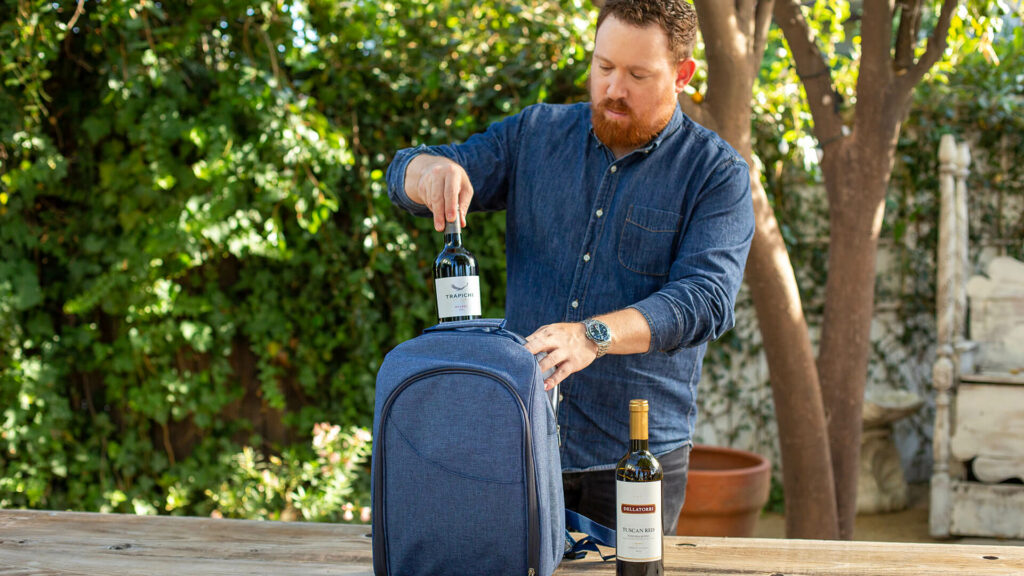 Named a 40 Under 40 Tastemaker by Wine Enthusiast, Matthew Joseph Kaner has spent nearly two decades developing his palate as a wine world professional. He has a passion for learning the history of renowned wine families, winemakers, vineyards and regions, which has brought him to all corners of the world in pursuit of new discoveries. He co-founded award-winning hot spots like Augustine Wine Bar in Sherman Oaks, Calif., hosted and produced a podcast and cooking show for the SOMM TV Network, and now runs Will Travel for Wine Consulting. With his Joy registry curation, couples can learn how to elevate their wine game with the necessities designed to preserve, store and serve every bottle.
Pamela Salzman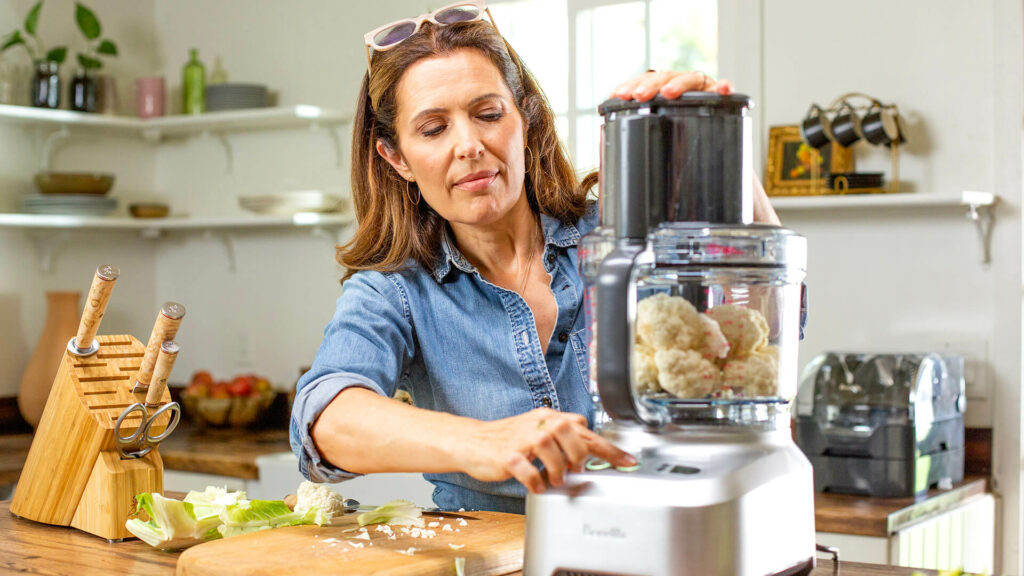 A cooking instructor for over 15 years, Pamela Salzman is also the author of two cookbooks, "Quicker Than Quick" and "Kitchen Matters." Through more than 240 recipes, the holistic health counselor aims to transform the way people cook and eat. In an effort to introduce more budding home chefs to the art of healthy comfort food, her online cooking classes run the gamut from how to cook holiday feasts to preparing salads, entrees and sides using the season's fresh bounty. Check out her expert curation to find cookware, gadgets and more that make healthy at-home cooking easier than ever.
Emily Hutchinson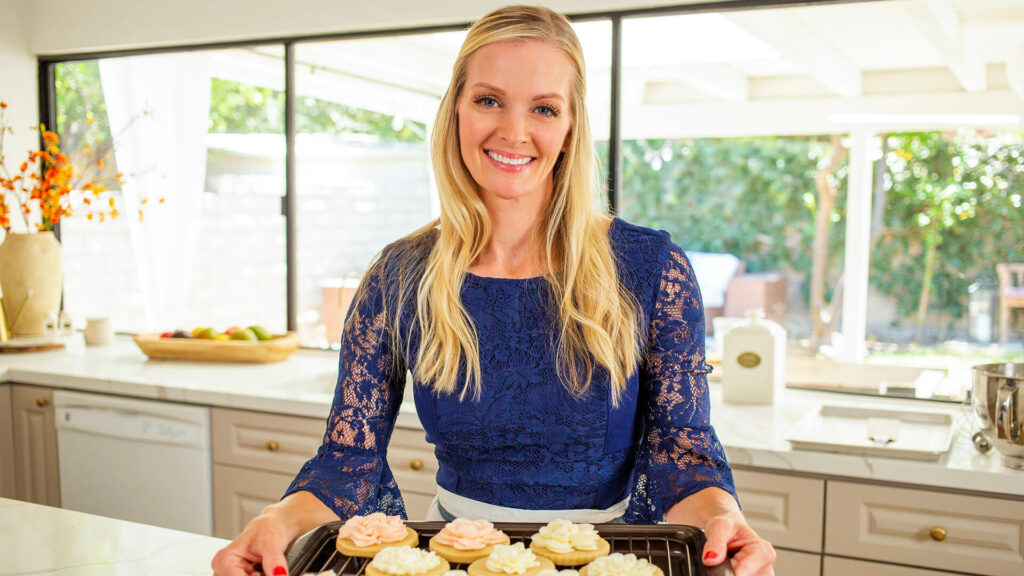 A regular on Hallmark's "Home & Family," this cookie queen has been baking professionally for more than 10 years. Emily Hutchinson has also written the bestselling cookbook "Creative Cookie Decorating," offering step-by-step instructions for using buttercream frosting to create edible works of art. She's also been a judge on Hallmark's "Christmas Cookie Matchup" and has taught her techniques on national television segments including "The Rachael Ray Show" and "Good Day LA." In her Joy registry curation, she offers couples all the helpful, must-have baking equipment to set your kitchen up for sweet success.
Gideon Akande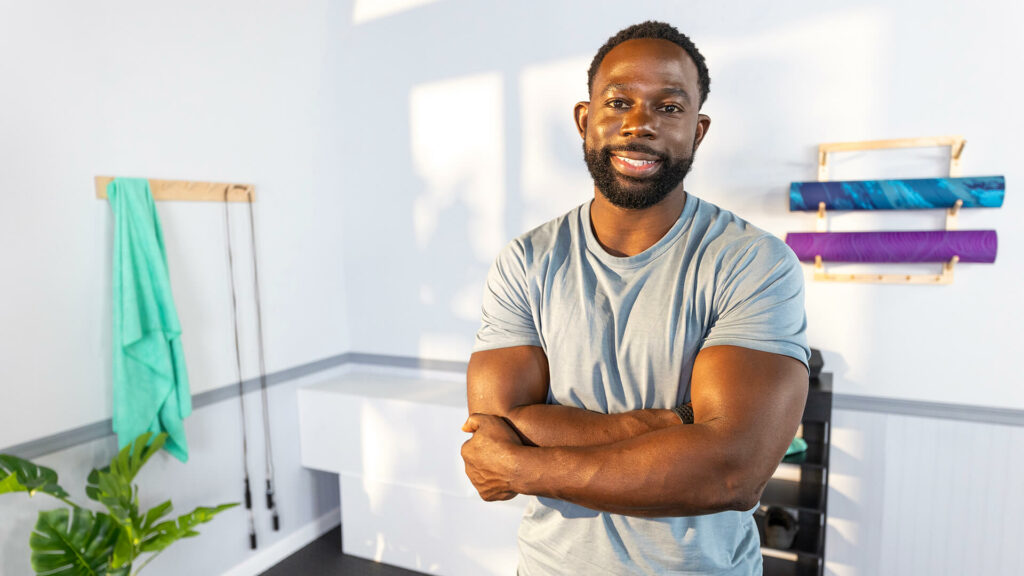 If you need motivation to get fit before the big day, Gideon Akande may become your new best friend. He's the national winner of the Men's Health Next Top Trainer competition and a two-time Chicago Golden Gloves champion with more than 12 years of personal training experience. His workout programs and app deliver on-demand workouts for every mood. Proving registries are for all kinds of newlywed essentials, Akande's Joy curation is full of fitness finds that will help couples build their best home gym.
Larissa Wohl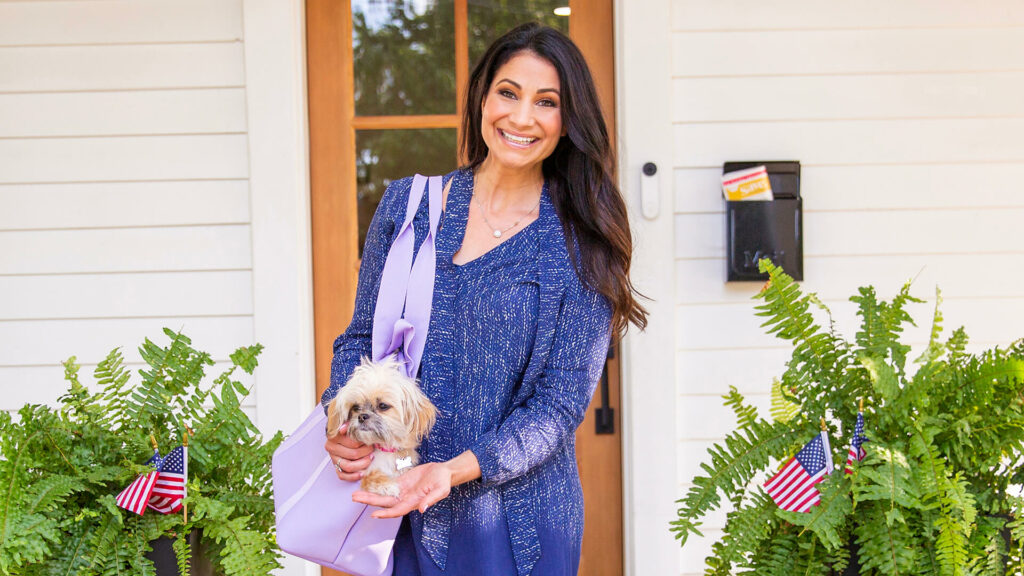 A TV personality and journalist, Larissa Wohl spent several years serving as the resident pet rescue expert on Hallmark's "Home & Family." In addition, her decade of writing about the importance of adoption has helped countless animals find forever homes. While she recently joined WKRN News in Nashville as the host of "Local On 2," animal rescue remains one of her greatest passions. Couples with furry friends can check out her expert curation for all the essentials to keep your pup happy at home and on the go.
Lauren Makk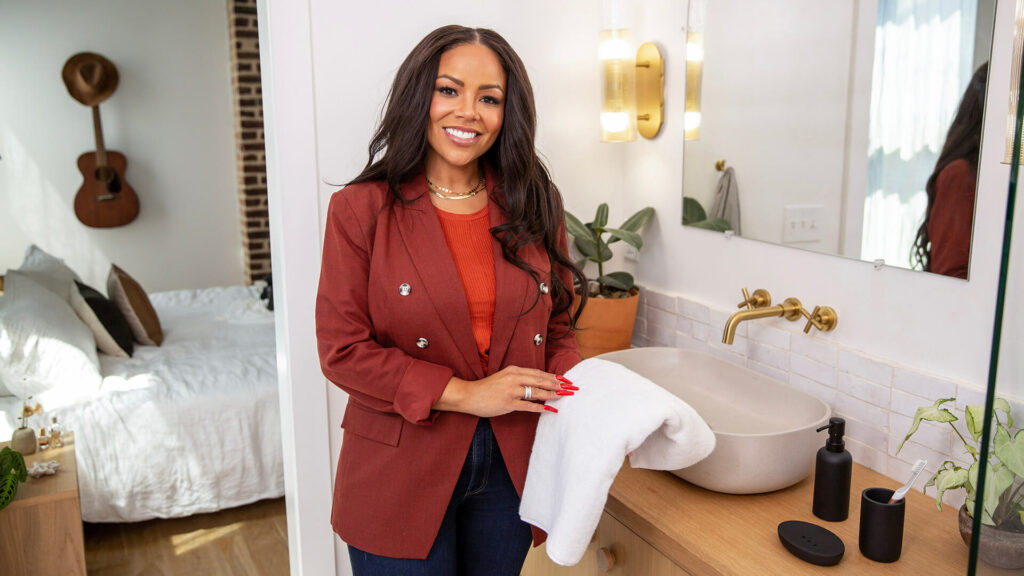 When HGTV star Lauren Makk isn't serving as a judge on "Design Star: Next Gen," she's serving up DIY advice on TikTok. Her interior design career spans more than 20 years, including appearances on shows such as "Drill Team" on A&E, Tyra Banks' "FABLife" and "Home Made Simple" on the Oprah Winfrey Network. The busy expert is no stranger to needing a way to relax and recharge, so her Joy registry curation offers the perfect personal care picks for pampering yourself in the comfort of your own home.
Bobak Roshan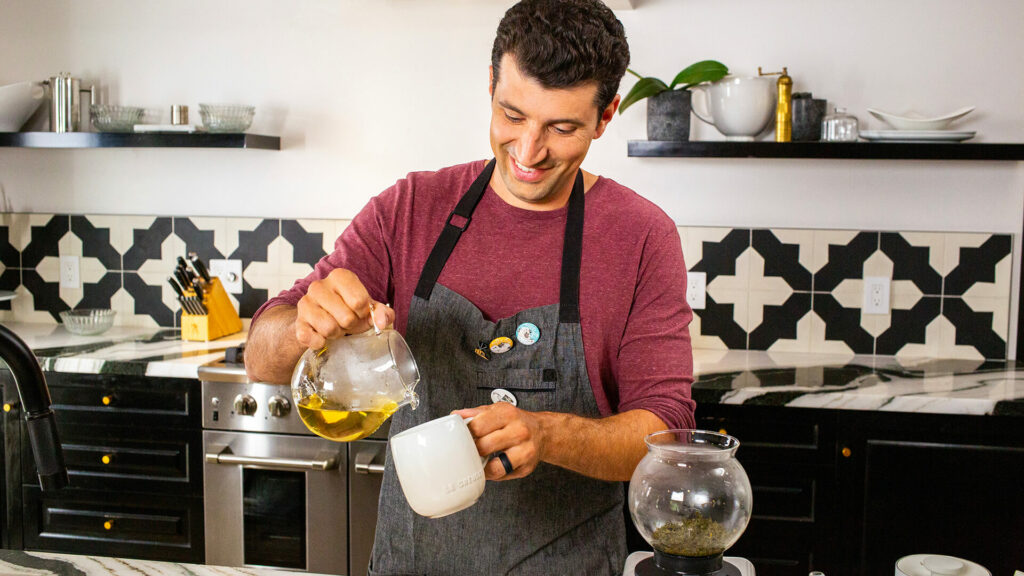 Behind one of Los Angeles' most popular specialty coffee roasters is Bobak Roshan, a former corporate lawyer who turned his passion for freshly ground beans into a new career path. Demitasse is known for its direct trade coffees and fun, creative drinks found at its cafe, which it operates in Santa Monica in addition to offering a roaster's choice subscription service. Craft your home coffee bar with Roshan's registry picks, which will have you grinding, brewing and serving coffeehouse-style drink essentials like a pro — all from the comfort of your own home.
Jessica Naziri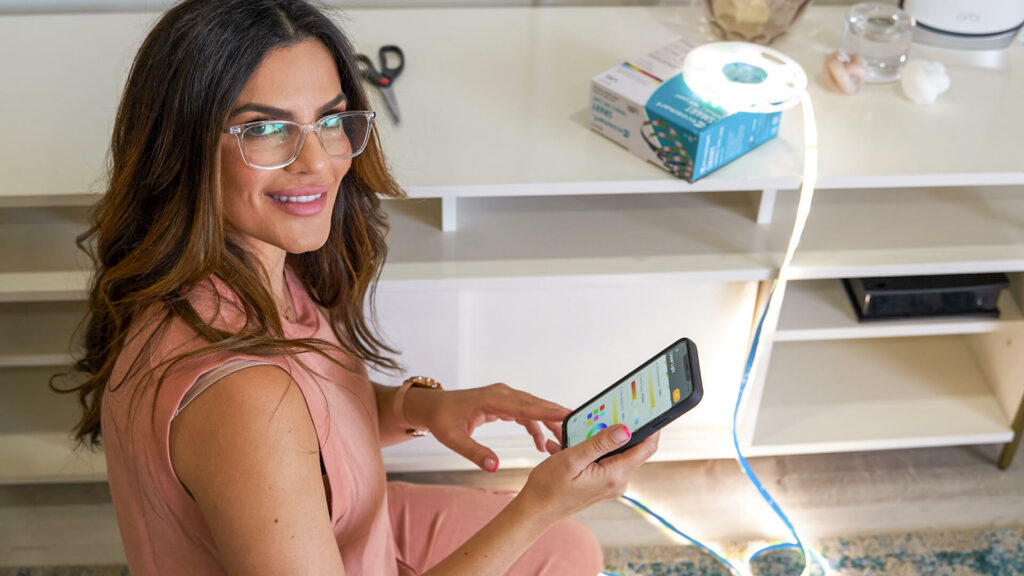 Jessica Naziri is plugged into the tech scene. She's the founder, CEO and editor-in-chief of TechSesh.co, a technology and lifestyle blog that breaks down the latest must-have gadgets and news. Before founding her own company, she earned her stripes as a tech news reporter for the Los Angeles Times, CNN and CNBC. Inc. named her to its list of 30 Inspirational Women to Watch in Tech, foreshadowing her leap into the spotlight. Southern California locals can catch her on KCAL News, where she hosts a weekly tech segment featuring reviews that make even the most complex gadgets accessible to everyone. For couples who want to clean like a pro with the latest smart tech, Naziri has put together a registry curation featuring top electronics designed to effortlessly keep your home neat and tidy.
Maryah Greene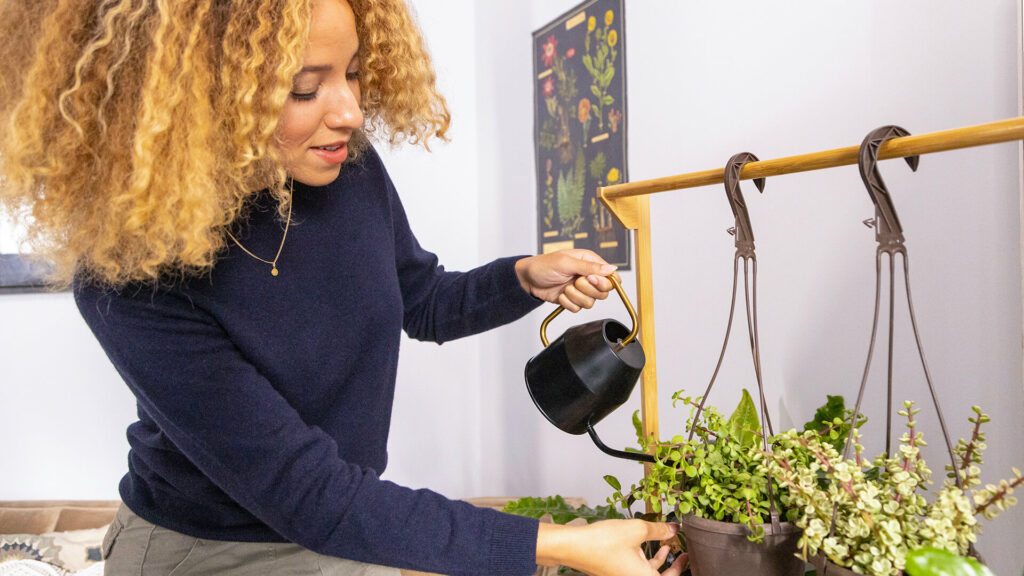 The name gives it away: Maryah Greene is all about that plant life. From plant tips and tricks on Instagram, Greene has grown her passion into a blooming business as a plant-stylist featured in the New York Times, Vogue and Good Morning America. Her company, Greene Piece, is based in Brooklyn and offers one-on-one coaching on plant care, as well as design consultations and routine maintenance. Check out Greene's gardening essentials here to grow and maintain lush, healthy plants in your newlywed home.
Anita Yokota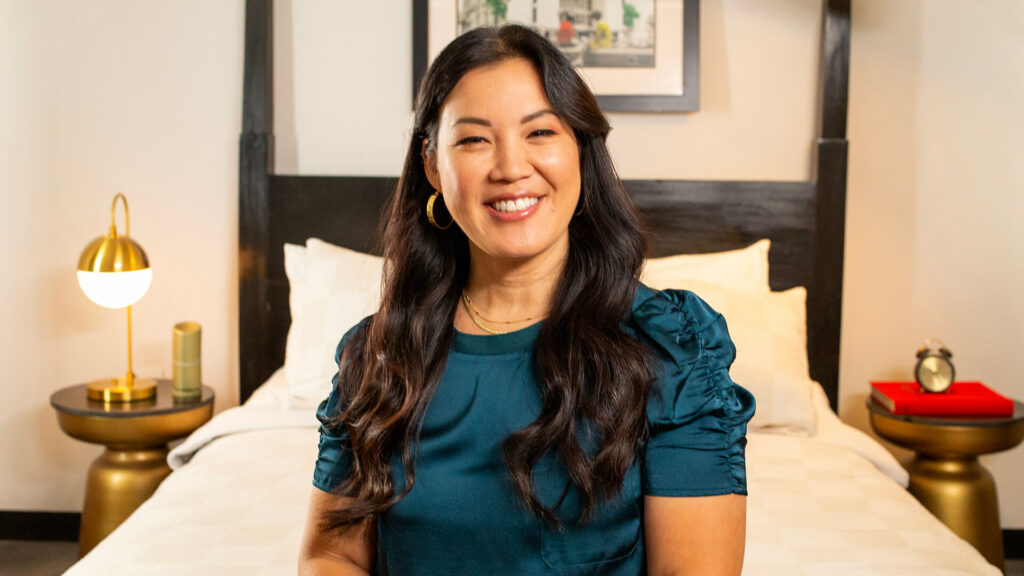 Before she got into interior design, Anita Yokota was a licensed therapist and real estate professional. But in 2019, her passion turned into a full-fledged profession when HGTV chose her to lead design production for its Dream Home and "Hidden Potential" show. Shortly after, Real Simple asked her to design its Idea Home and business took off. Last year, she published her first book, "Home Therapy," a beautifully photographed guide to supporting mental wellness through design and styling. Whether your couple vibe is ultra-soft or super stylish, check out her bedroom registry curation to create the coziest resting space for two.
Up Next:
From gifts, to cash funds, experiences or charitable causes, add any gift you want, from any online retailer, to your Joy registry.