Whether you're an avid home baker or just enjoy the occasional treat, a wedding registry is a great way for you to fill your kitchen with the best bakeware for every need. But not all bakeware is created equal, with an endless number of items on the market that will make even a professional pastry chef's head spin. We've narrowed down the options to give couples a curated list of bakeware essentials and upgrades for your wedding registry. From complete sets of cookie sheets and cake pans to handy accessories for measuring and mixing, these picks for the best bakeware will help you fill your newlywed home with the mouthwatering aroma of freshly baked goods in no time.
Overview:
Best Bakeware Set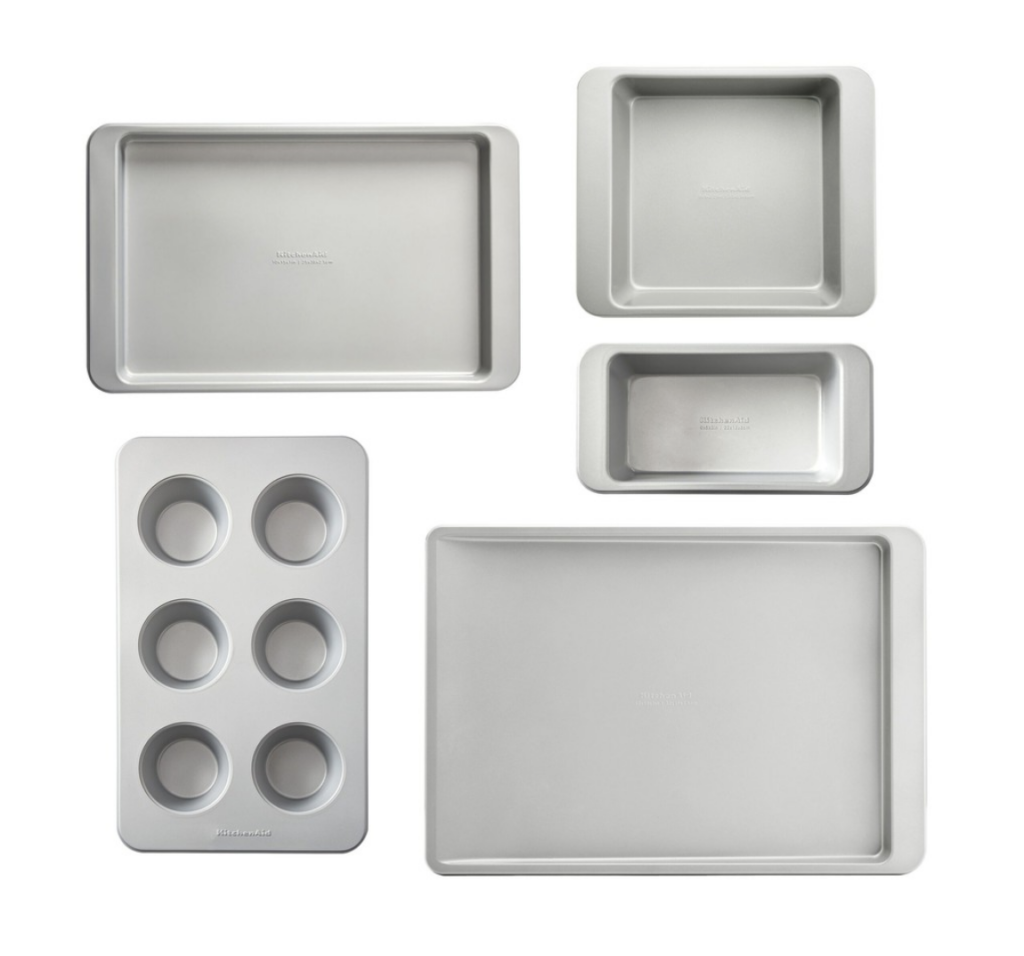 This quality grade bakeware is a go-to choice for the couple who loves to spend time in the kitchen. Designed to last a lifetime, KitchenAid's bakeware is made from heavy gauge aluminized steel to reinforce nonstick. This means that those fresh baked cookies and fluffy muffins will evenly heat and won't stick to the bakeware when it's time to enjoy your homemade treats. As an added perk, these pans are scratch-resistant and dishwasher-safe.
Here's what you get:
9-inch square pan
13-inch round cake pan
12-cup muffin pan
Loaf pan
Jelly roll pan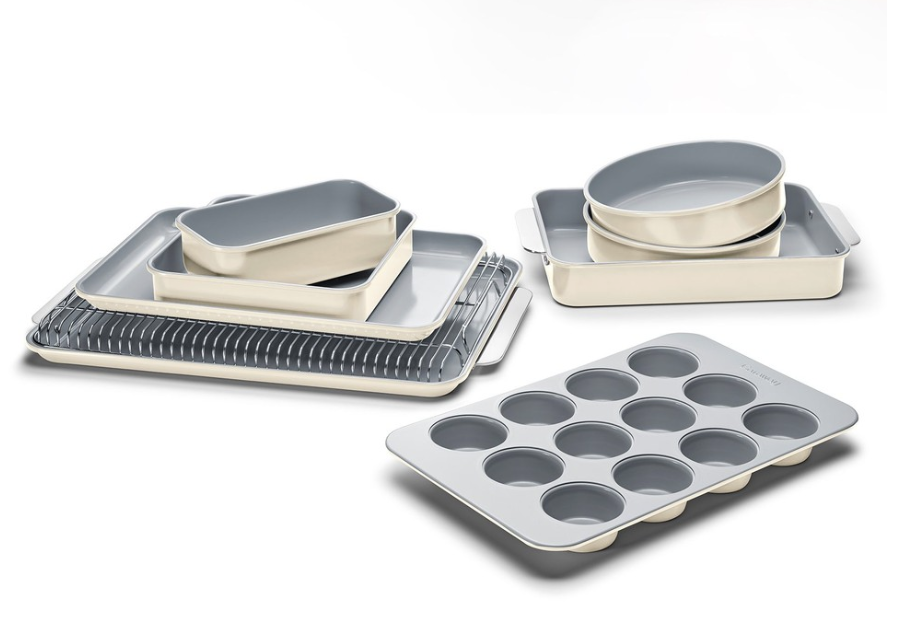 An essential for any kitchen, this 11-piece bakeware set comes with everything you may need. The ceramic-coated bakeware is free of toxic chemicals, so you'll be baking goods carefree. Great for casseroles, pastas, pies and cobblers, this Caraway set will be your go-to bakeware for future potlucks, holidays and other special occasions.
Here's what you get:
9 x 13″ rectangle pan
9″ square pan
10 x 15″ baking sheet
18 x 13″ baking sheet
18 x 13″ cooling rack
12-cup muffin pan
1-lb. loaf pan
Two (2) 9″ circle pans
Two (2) storage organizers
Best Pie, Cake, Cupcake and Loaf Pans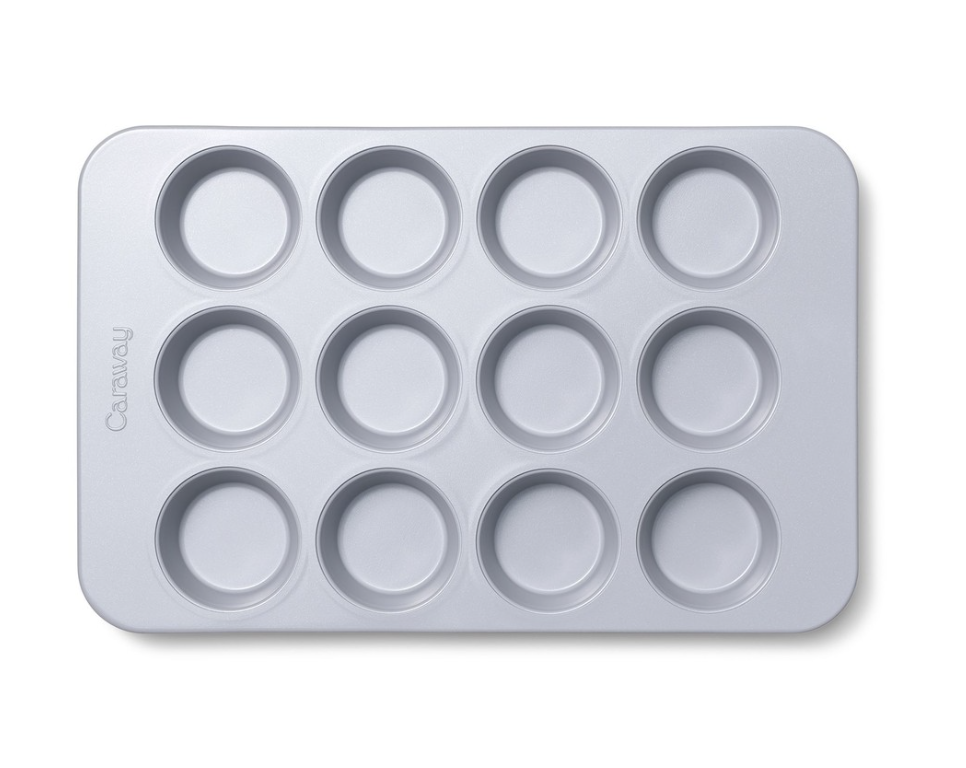 If you have visions of baking fluffy muffins every morning, this ceramic-coated pan is exactly what you need. Oven safe up to 550°F, the complete set (sold separately) comes equipped with pan & lid storage units to keep your kitchen organized and stylish. A unique, non-toxic and non-stick coating free of PFTEs means you can easily remove muffins from the pan and helps make cleanup a breeze.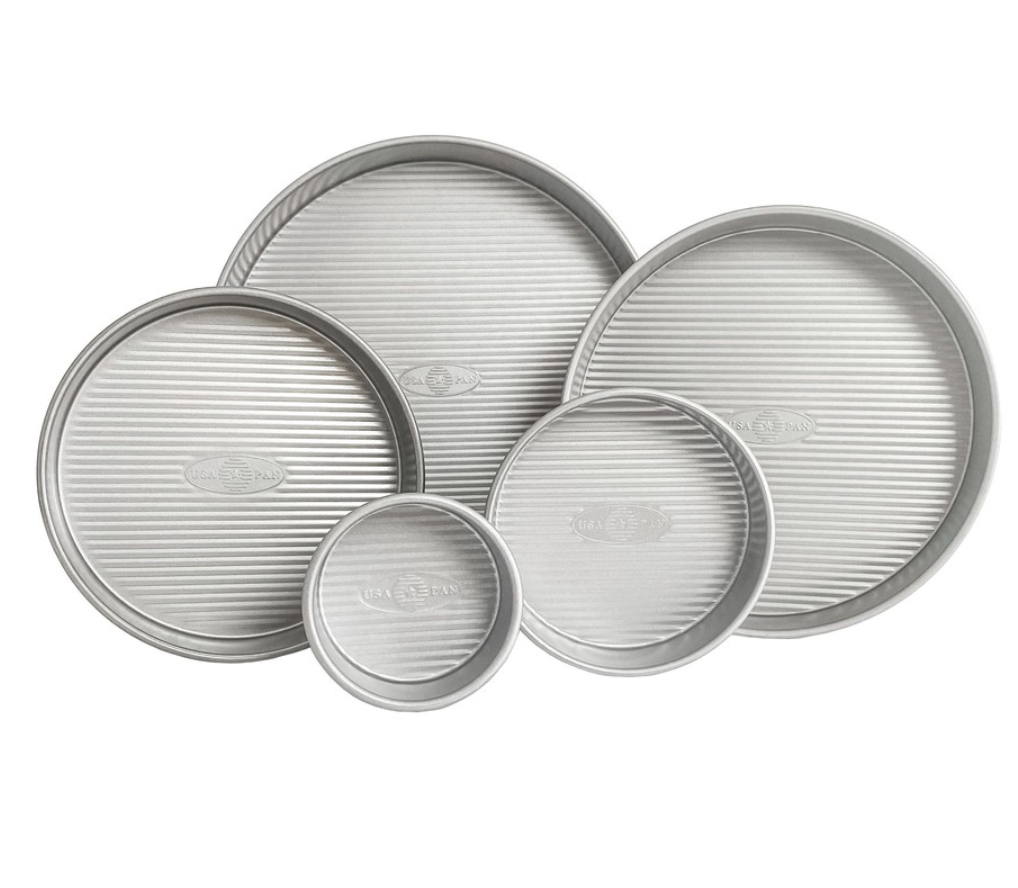 It will be easier than ever to whip up beautiful, tiered cakes with the 5-Piece Round Cake Pan Set from USA Pan. The five-piece set, featuring 4″, 6″, 8″, 10″ and 12″ pans, will take your kitchen game to the next level with a unique corrugated surface designed to maximize air flow and prevent cakes from getting a soggy bottom. The pans are constructed of heavy gauge aluminized steel for durability and a textured surface for strength, while the nonstick coating helps your bakes remove easily and makes for an easy cleanup after.
Best Bakeware Accessories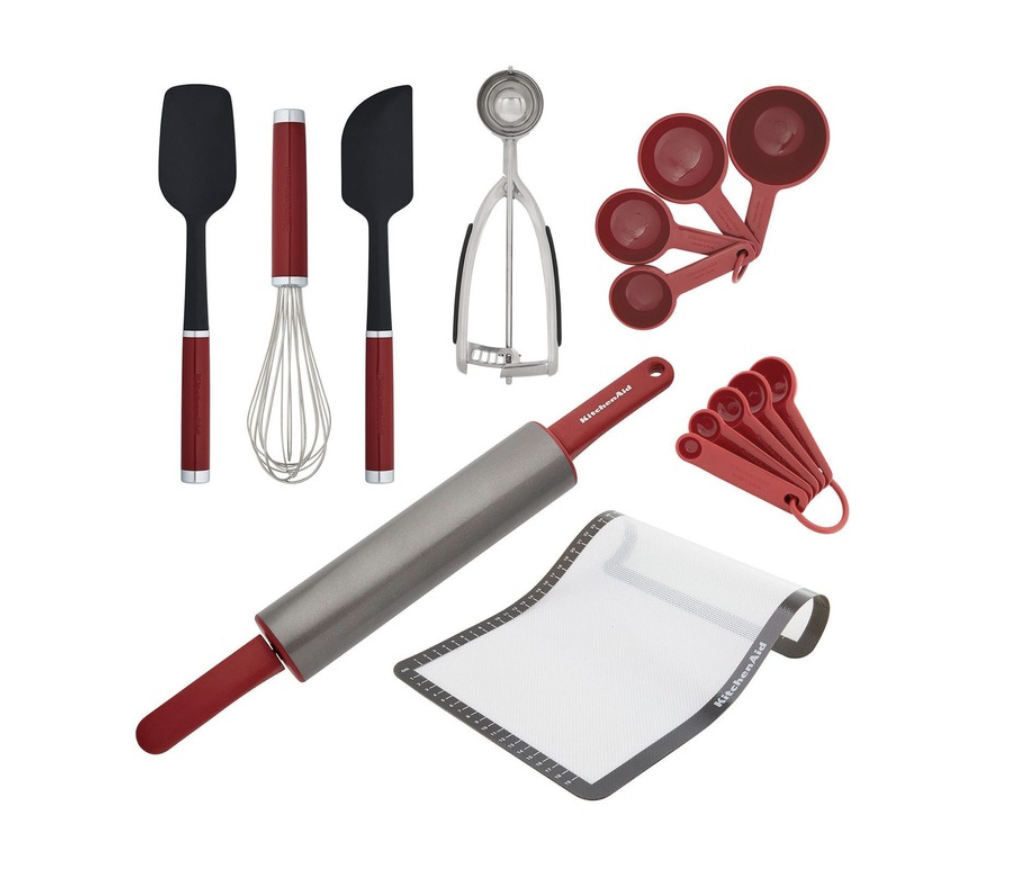 The pros at KitchenAid put this baking tool set together to make your life in the kitchen easier. It's packed with 15 essential items every home cook needs from measuring to mixing to baking. Trimmed in deep red, you'll get a utility whisk, measuring cup set, measuring spoon set, rolling pin, and two flexible silicone spatulas. When you're ready to bake your cookies in the oven, place the included nonstick baking mat on your cookie sheet – it'll promote even-heat distribution for better baking!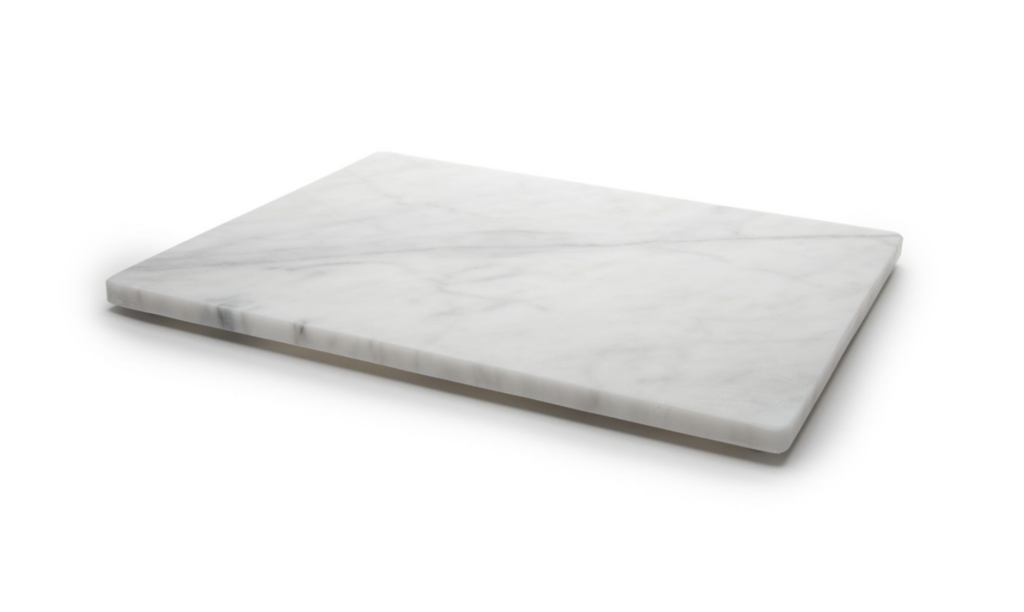 Perfect for any baker, the cool and smooth marble provides an ideal surface with its natural non-stick properties. No need to add an abundance of flour down before rolling or kneading. The 3/4″ thick board has plastic feet on the bottom elevate the board to provide protection for your countertop. Suitable for biscuits, pies, tarts, pizzas, pastries and more, this board is elegant enough to be kept out on display in your kitchen when not in use.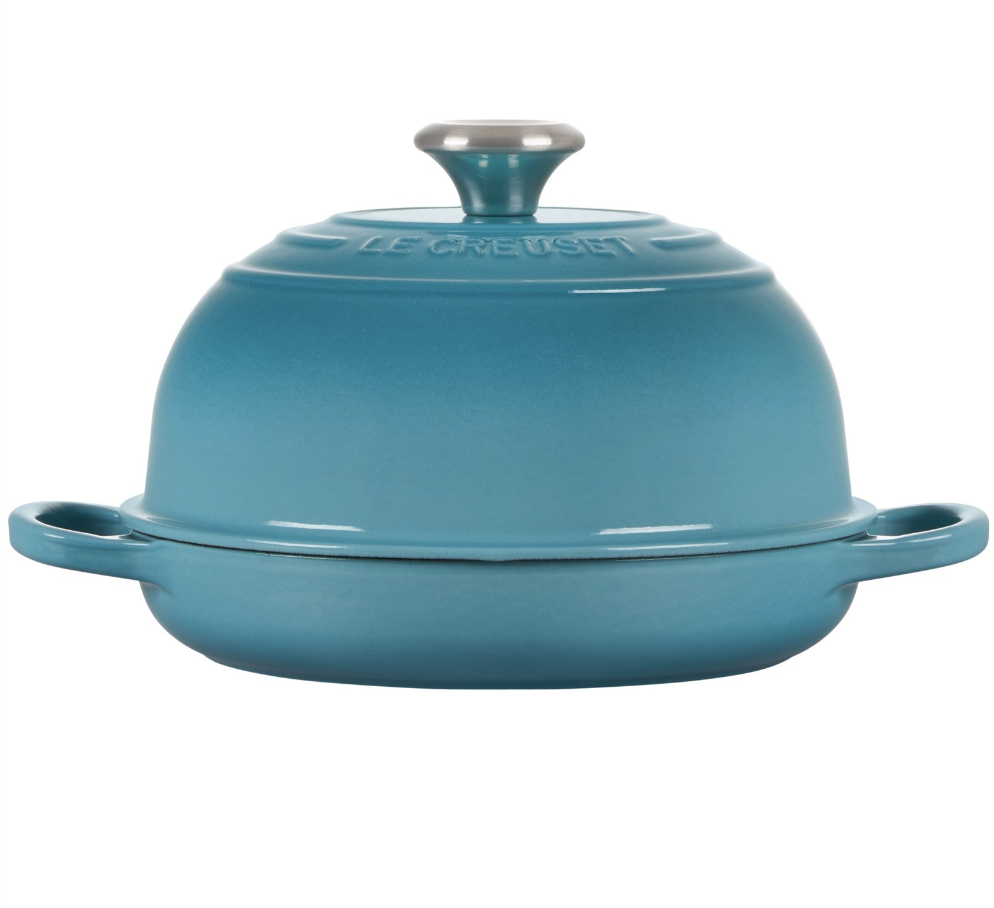 The Le Creuset Bread Oven takes home baking to the next level of delicious and beautiful. Crafted from legendary cast iron for superior heat distribution, this purpose-driven shape is designed to produce bakery-quality results. A domed lid traps and circulates steam for maximum rise and flavor, while the low-profile base promotes even browning and crispy crust.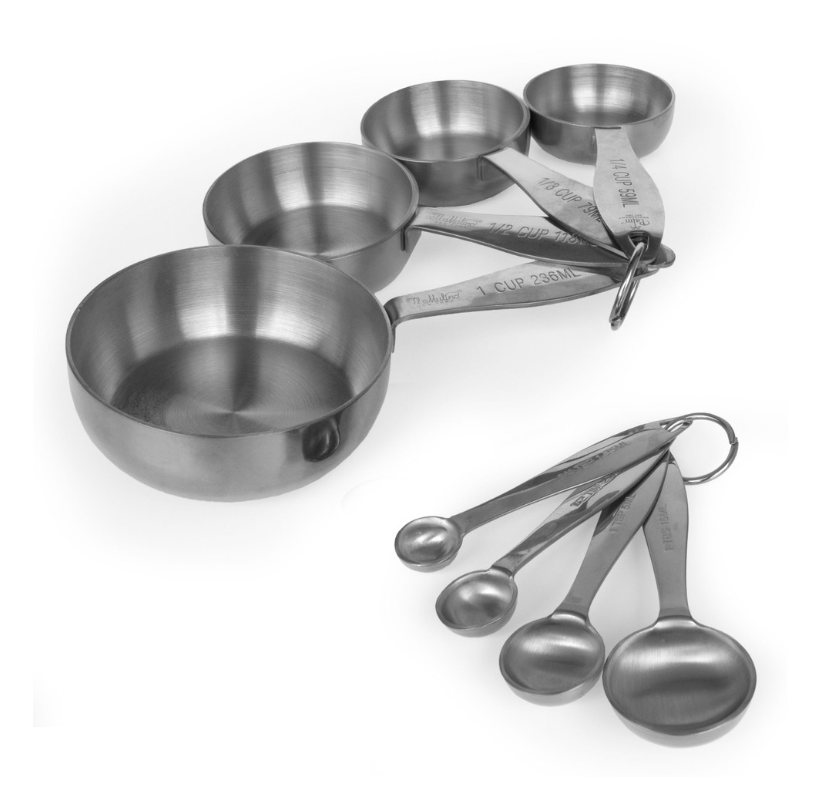 If you have a drawer full of mismatched, cracked measuring cups of unknown origin, this sleek is a wedding registry must. These stainless steel measuring cups and spoons will continue to look clean and elegant for years, as they don't stain like plastic. They also help to prevent ingredients like brown sugar or molasses from sticking inside the cup, making the baking of those holiday gingerbread cookies so much easier. Each cup and spoon set are connected by a detachable metal ring to ensure they won't get separated while not in use.
Here's what you get:
1-cup measuring cup
1/2-cup measuring cup
1/3-cup measuring cup
1/4-cup measuring cup
1-tablespoon measuring spoon
1-teaspoon measuring spoon
1/2-teaspoon measuring spoon
1/4-teaspoon measuring spoon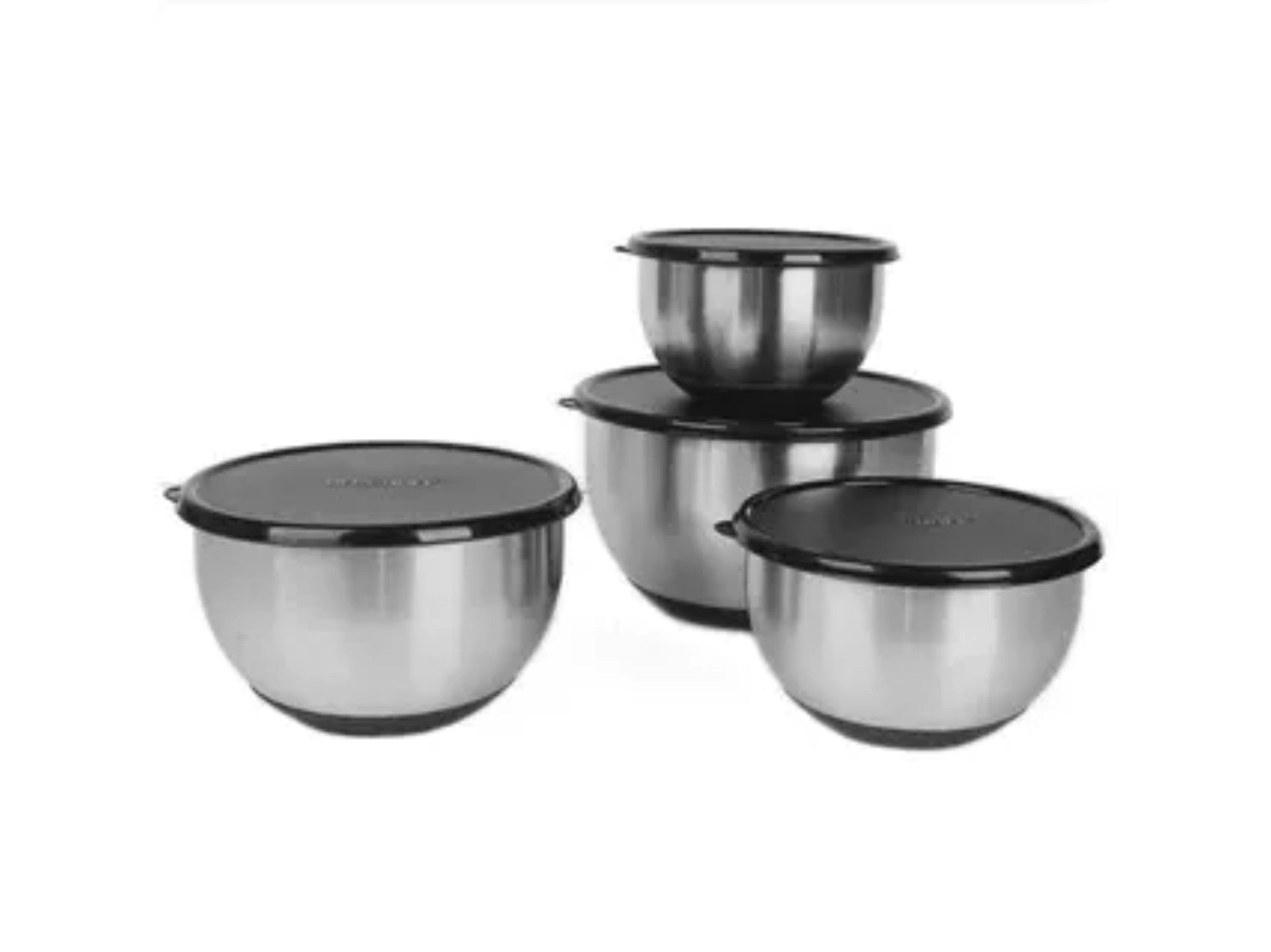 Every baker knows that having quality mixing bowls can seriously simplify your time in the kitchen. These Berghoff Geminis bowls are what you'll reach for when completing tasks such as letting sourdough rise, marinating teriyaki chicken, whipping up cream for strawberry shortcake, or making Nana's homemade chocolate chip cookies. In addition to using these stainless steel bowls for mixing and meal prep, you can utilize them for freezer-safe food storage, as they include lids that snap on tight to lock in freshness and prevent any unwanted smells from filling your fridge.
Here's what you get:
1.6-quart mixing bowl with lid
2.1-quart mixing bowl with lid
3.1-quart mixing bowl with lid
4.8-quart mixing bowl with lid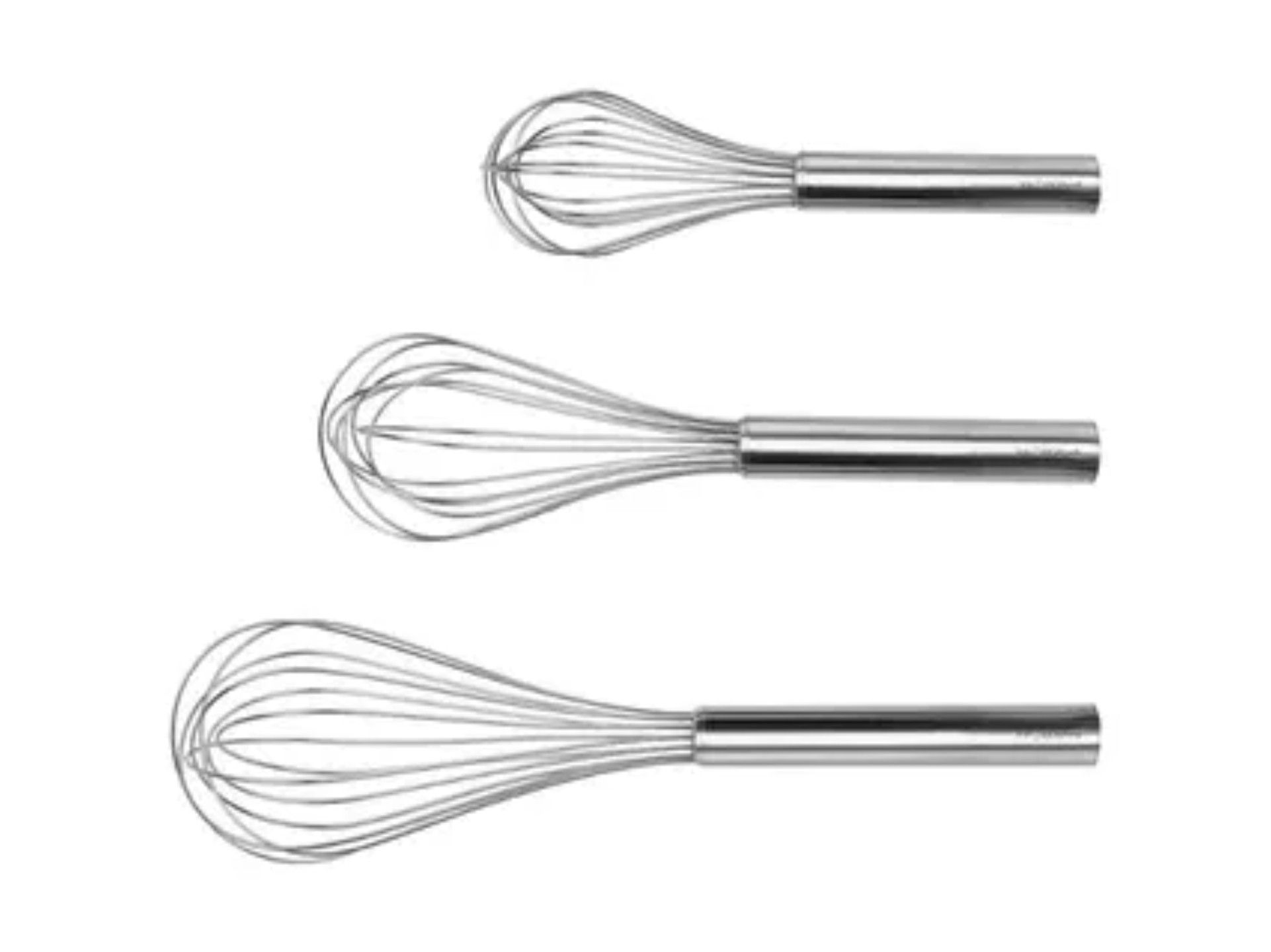 Elevate your kitchen experience with this whisk set that will make dishes like scrambled eggs and brownies fluffier, and sauces smoother. Both stylish and functional, these whisks are made of rust-resistant 18/10 stainless steel and do well in the dishwasher. The varying sizes of the whisks mean you'll always have the ideal option for whatever food you're whipping up. The smaller 8-inch whisk is great for eggs, the medium 10-inch is the go-to for brownie mix, and the larger 12-inch is what you want for a family-size pot of mashed potatoes on Thanksgiving.