Your wedding really only needs three things: you, the person you are head over heels in love with and the perfect person to marry you. Many couples have their church ministers officiate their marriage, but don't fret if that's just not your style. Nowadays, aunts, uncles, friends, and siblings are uniting couples in holy matrimony more often because it's another way to get the most important people in your life together involved in your union. If you want a loved one or a close friend as your wedding officiant, but he or she isn't ordained, here's what you need to know to make that happen. You and your soon-to-be-minister will be pleasantly surprised at how ridiculously easy and inexpensive it is to become a wedding officiant. Sign, sealed, delivered.
The Basics
If your friend or loved one is genuinely wishing to become a legit minister (i.e. start a congregation), then getting ordained online is probably not the best option. In fact, some states (and countries) do not recognize online ordinations, so a more traditional route of attending a seminary or obtaining a degree in theology or ministry is a much better option for the minister-hopeful. On the other hand, if the person is simply wants to act as your wedding officiant for the big day, then getting ordained online is the perfect option.
(Note: If your friend will be required to become ordained under a different religion to officiate your wedding, then have your friend verify with his/her clergy/church as to whether or not it is permitted, because some religions consider this grounds for excommunication.)
Getting Ordained Online
Becoming an ordained wedding officiant online is almost embarrassingly easy.
Grab a device that connects to the Internet (e.g. a smartphone or a computer)
Go to an online non-denominational ministry's website, such as The Universal Life Church Ministries or Open Ministry.
Click on "Get Ordained" or something to that effect.
Fill out the form.
Pay the nominal online ordination fee, if any. (Most are free of charge but accept donations.)
Check your email for confirmation.
Depending on what ministry ordains you, you may have to wait up to two weeks to receive your official documents as an ordained minister, so allot enough time for that process. It is highly suggested that your minister verify with the county clerk to ensure that his or her appointment is recognized and legal before the wedding day. If he or she is turned down by the county clerk, it is advised that your friend or loved one contact the ministry that gave the ordination for further guidance.
Once you've figured out the ordination process, check out our guide to how to officiate a wedding.
Becoming a wedding officiant is a piece of cake, really—weirdly easy, if you think about it. Now your wedding will be complete with all the fixings for an absolutely perfect day, including that special someone to have the power invested in them to pronounce you, husband and wife!
For more info on professional officiants, check out Your Wedding Officiant: Making it Official!
Tell Us More
Have you been to a wedding led by a friend or family member? Tell us how it went by commenting below, or join the conversation with us on Twitter or Facebook!
Up Next: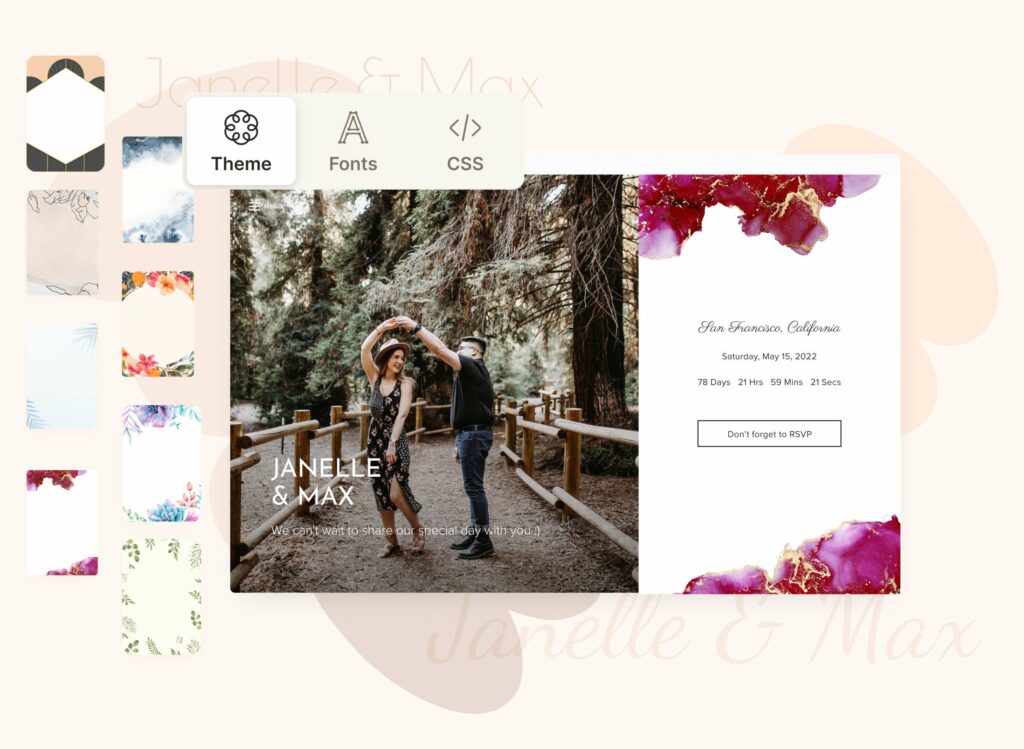 Set up your wedding website in minutes with design options to make yours truly unique.