An essential part of wedding planning is creating a wedding registry that feels uniquely yours.
For outdoorsy couples, hiking and camping gear is at the top of the wish list. Finding the right outdoor gear is essential for starting your adventurous life together, whether it's the perfect hiking backpack or a brand-new tent. We've crafted the ultimate list of hiking and camping wedding registry ideas, including everything from budget picks for beginners to must-have gadgets to big-ticket gift ideas. So as you put together your outdoorsy wedding registry, consider these items to elevate your first hiking and camping trip as newlyweds.
Best Hiking Gear for Your Wedding Registry
---
A quality hiking backpack is one of the essential pieces of hiking gear. Hikers have no better choice than the Osprey Tempest 20 backpack for women and the Osprey Talon 22 backpack for men. The backpacks from Osprey have hip belts, chest straps, pockets, and weight-distributing frames to help you hike with ease and lighten the load on your back and shoulders. In addition, these roomy packs have space for all your hiking gear, water reservoir, trekking poles, bike helmets, and more!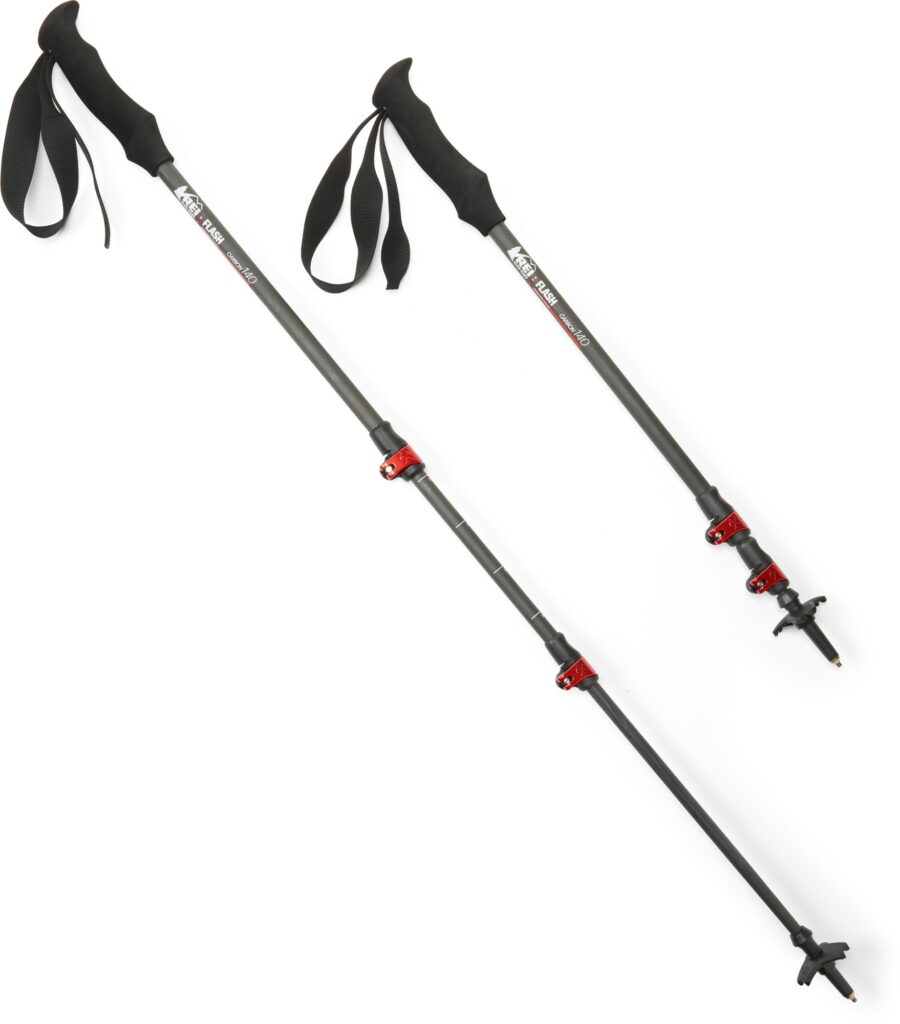 If you're planning on conquering strenuous or multi-day hikes as newlyweds, trekking poles are a must for your wedding registry. These lightweight carbon fiber poles from REI Co-op help you balance and reduce the impact on your hips and knees on hikes with elevation gain. In addition, the comfortable handles and wrist straps make these trekking poles easy to take along on your next big hike.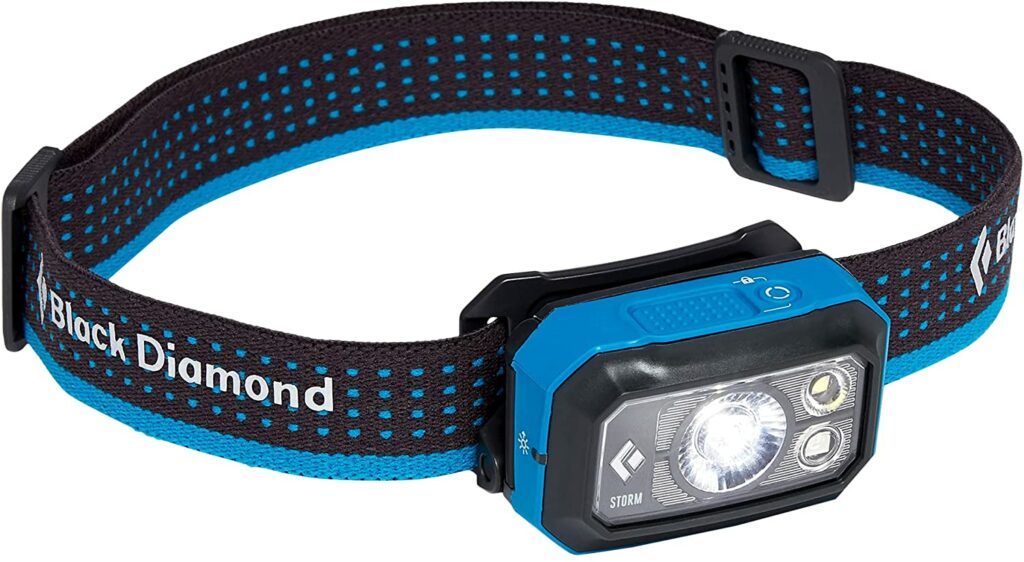 Hiking at dawn or dusk requires great lighting and Black Diamond delivers with the Storm 400 headlamp. This compact headlamp illuminates up to 400 lumens with three different brightness settings. The Storm 400 even comes with several options for light color, including white, red, green, and blue. So whether you're new to hiking or looking to level up your hiking gear, the Black Diamond Storm 400 is a great choice.
A GoPro is the premier way to capture high-quality photos while hiking. The redesigned GoPro HERO9 captures 5K video and 20MP pictures through an intuitive touch screen display. In addition, the HERO9 boasts unparalleled battery life, live stream capability, and waterproof technology. The GoPro is the perfect pick for hikers who want professional-grade photos and videos without a heavy camera.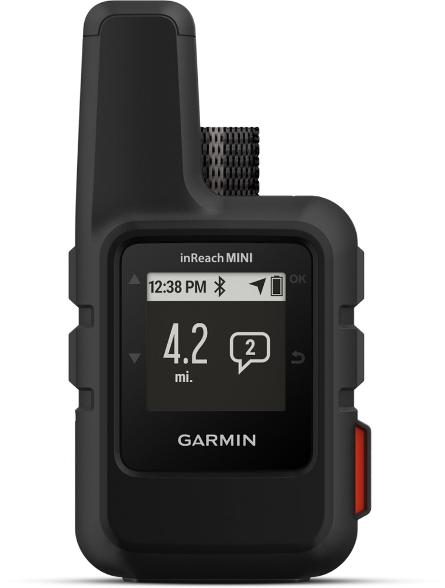 For couples who love exploring the backcountry and off-the-beaten-path, the Garmin InReach Mini is an excellent choice. This compact satellite communicator allows you to send messages and navigate using GPS outside of cell service range. In an emergency, the Garmin InReach Mini can send SOS messages with locations to search and rescue. All this life-saving technology comes in a device the size of your palm, perfect for hikers and backpackers.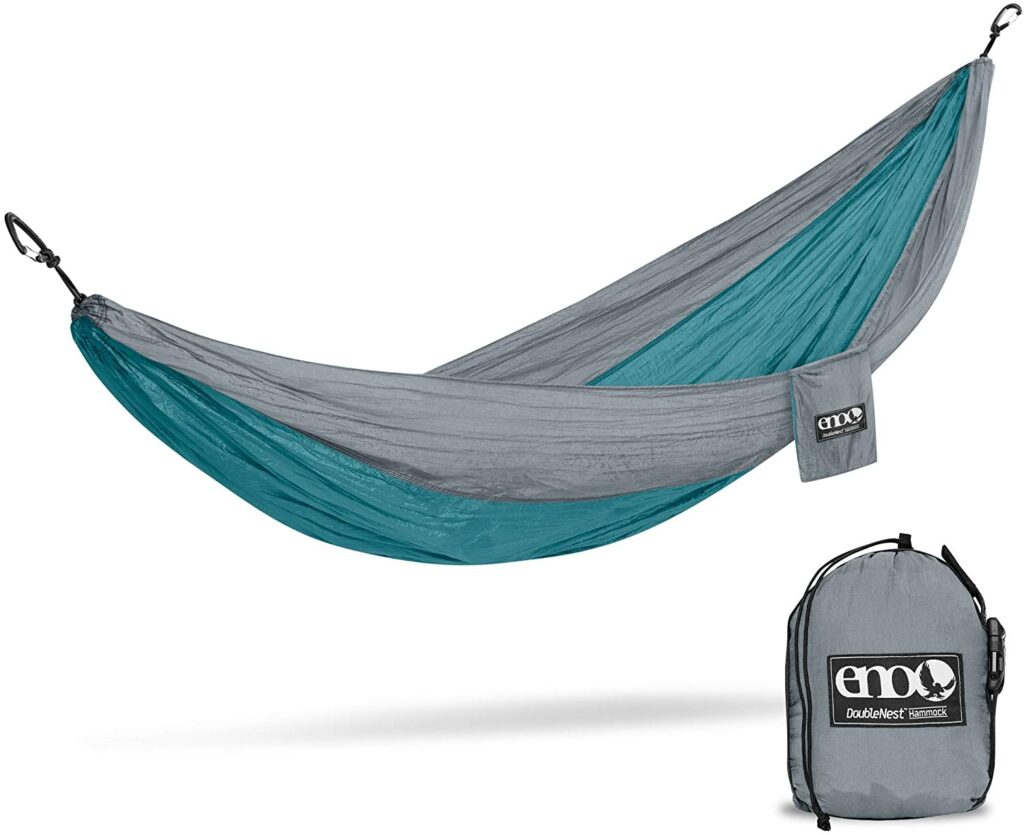 The ENO DoubleNest Hammock is the best 2-person hammock for hikers. Weighing just over a pound, this lightweight hammock packs easily into its built-in stuff sack and fits in your hiking backpack. The DoubleNest is rated for two people, great for relaxing with a good book at a stunning viewpoint during your hike.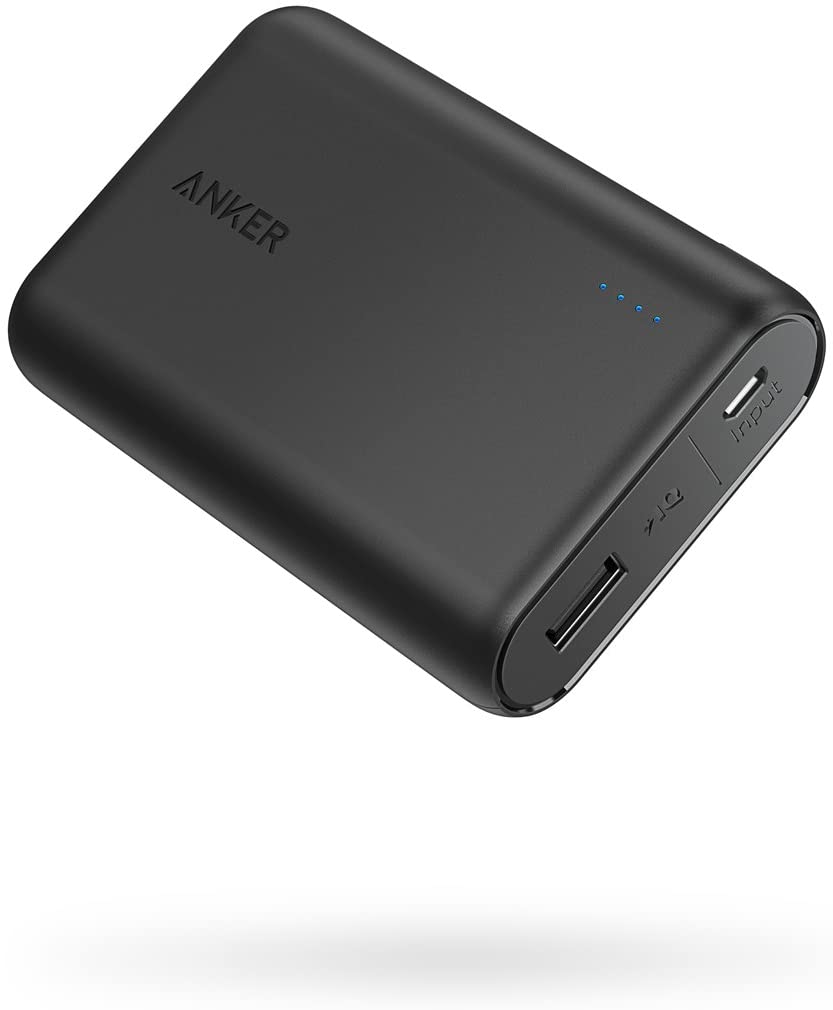 A battery charger like the Anker PowerCore 1000 is essential for the tech-savvy hiker. At less than 4 inches long, this compact charger packs lots of power. The PowerCore 1000 can fully charge most smartphones three times. In addition, Anker portable chargers are durable and reliable, perfect for keeping your phones and fitness trackers powered on any hike.
Best Camping Gear for Your Wedding Registry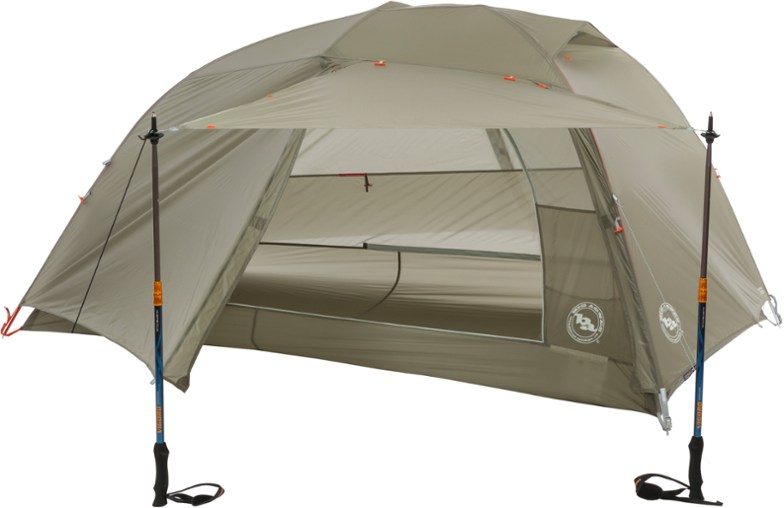 Whether you're new to camping or looking to upgrade your camping gear, a tent is the best place to start. The Big Agnes Copper Spur HV UL2 is the premier 2-person tent. Rated as a 3-season tent, the Copper Spur is perfect for camping from Spring through Fall. Weighing less than 3 pounds, it's lightweight enough for backpacking and durable enough for any campground. In addition, the thoughtfully designed pockets and doors take your sleeping setup to another level.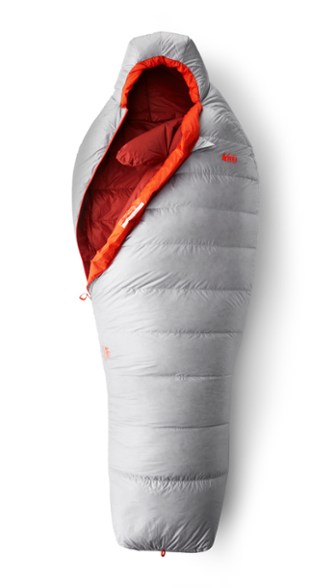 The REI Magma 30 sleeping bags are a premium pick for campers looking for long-lasting, quality gear. The Magma 30 is filled with water-resistant 850-fill goose down, keeping you warm even in below-freezing temperatures. The best part? Couples can zip their Magma 30 sleeping bags together for a cozy sleeping solution.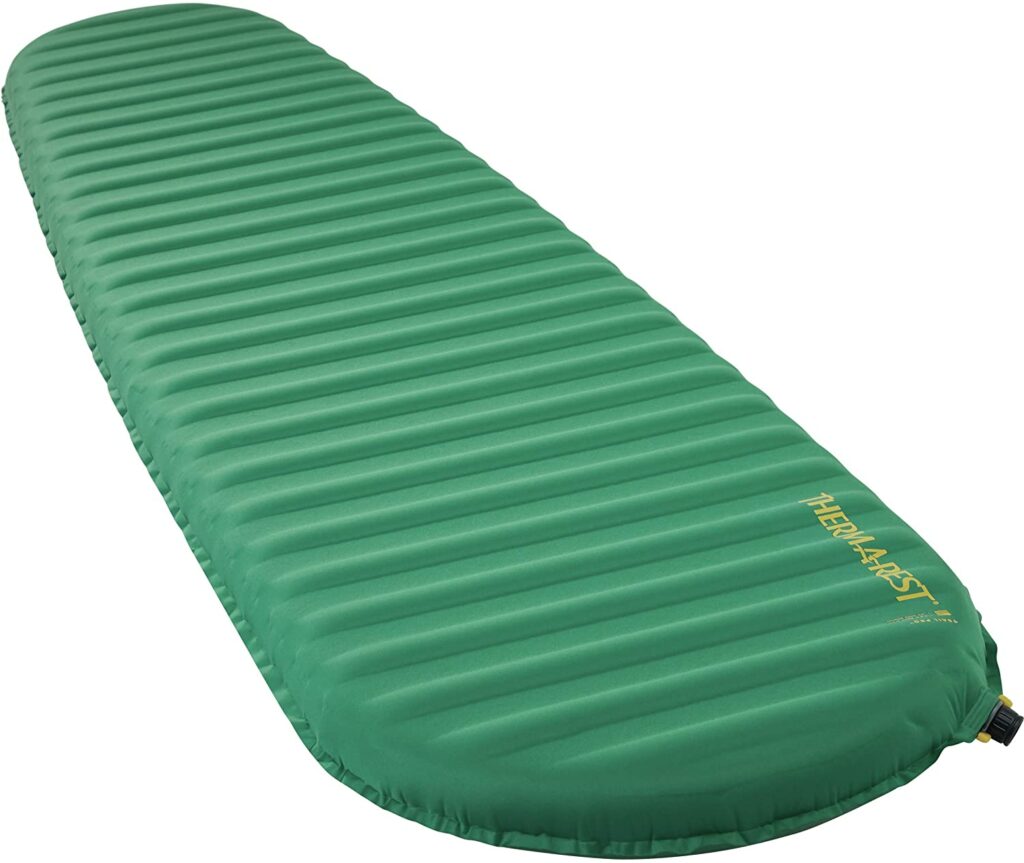 A comfortable sleeping pad is vital for a quality night of sleep while camping. The Therm-a-Rest Trail Pro is the perfect balance of simplicity and comfort. The Trail Pro provides 3 inches of premium foam with a self-inflating chamber for additional comfort. At under 3 pounds, there's no better option for an easily portable sleep setup. When not in use, this sleeping pad compresses to fit into a small storage bag.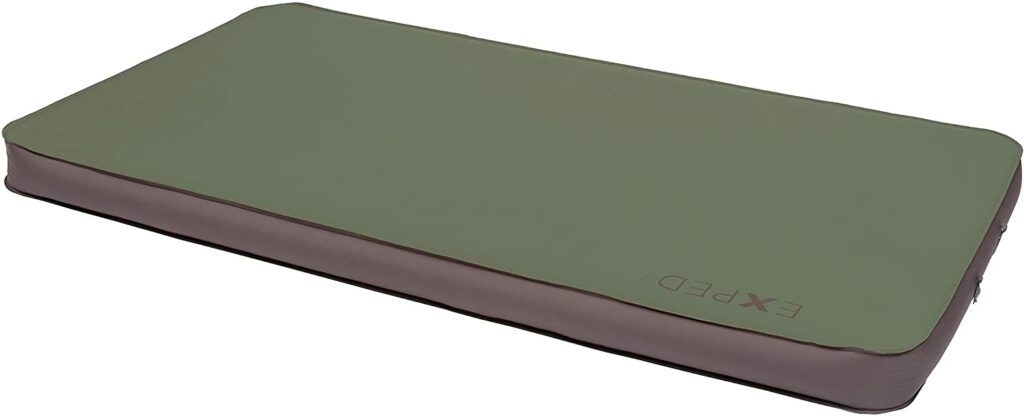 For the most luxurious sleeping set up for your next camping trip, choose the Exped MegaMat Duo 10. This 2-person, self-inflating sleeping pad provides 4 inches of high-grade foam for ultimate comfort. Whether you're using this sleeping pad in your tent or the back of your SUV, it's the perfect option for getting a quality night of sleep on the road.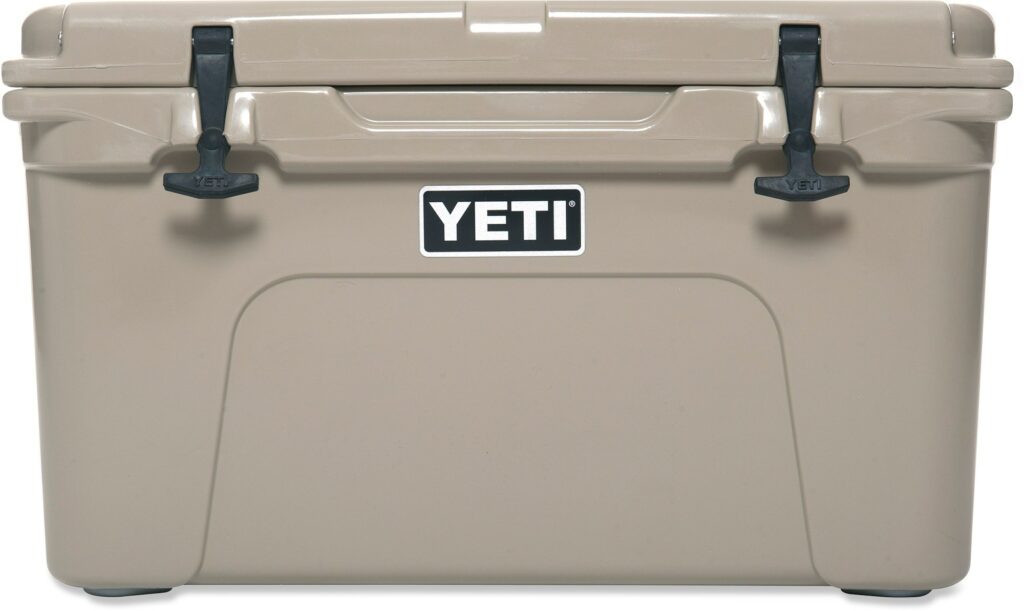 YETI makes the best coolers for camping with unparalleled cold storage capability. The Tundra 45 holds days of food and plenty of drinks. Extra-thick insulation keeps your cooler icy cold for days. For couples looking for the best cooler for 3 to 5-day camping trips, opt for the YETI Tundra 45 cooler.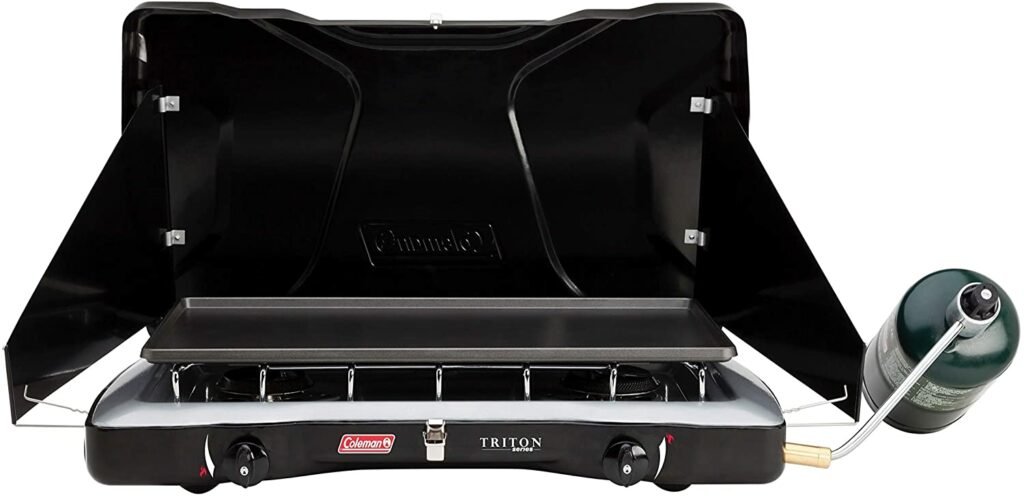 Coleman has been making popular propane camping stoves for decades. The Coleman Triton 2-Burner Stove is the perfect cooking solution for those just getting into camping. The cooking space fits both a 10-inch and 12-inch pan at the same. Double, high-performance burners allow you to prepare a complete meal in record time. When you're finished cooking, the stove packs up into itself for easy, compact transport.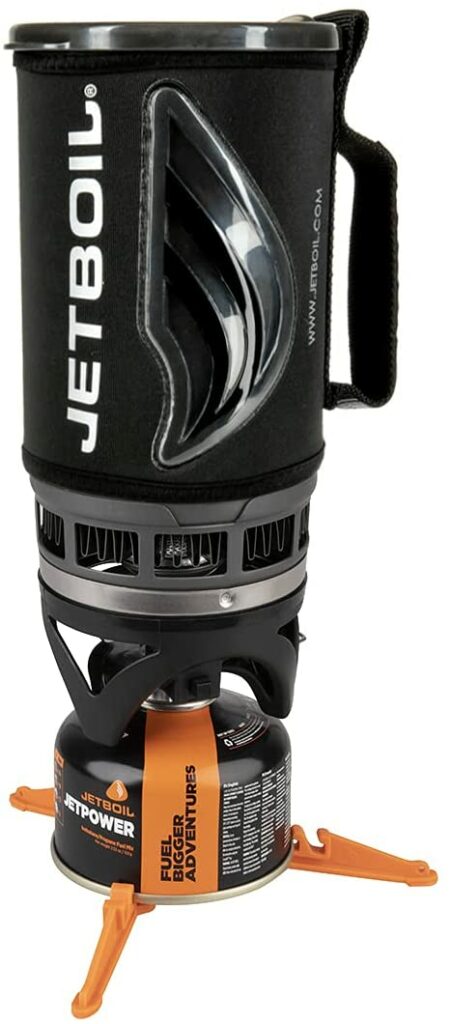 The Jetboil Flash is the best all-in-one camp cooking stove, combining the burner and the pot into a single, easy-to-use device. This compact stove boils water in 100 seconds, perfect for making a quick cup of coffee, oatmeal, or preparing freeze-dried meals. Weighing less than a pound, this is the best camp stove for backcountry camping or those interested in expanding their camp kitchen.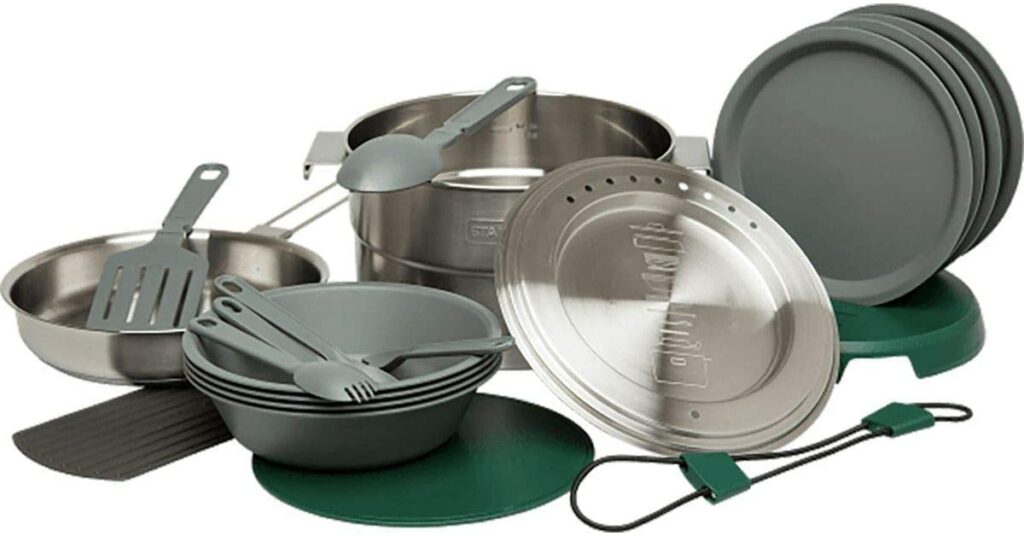 Quality cookware is an essential addition to your camp kitchen. The Stanley Adventure Base Camp Cookset comes with everything you need for camp cooking. The set includes a 3.7-quart pot with a vented lid and a 7.25-inch frying pan, plus plates, bowls, and silverware for four people. So if you're looking to prepare a quality meal for you and a few friends, the Stanley Adventure Base Camp set is the perfect option.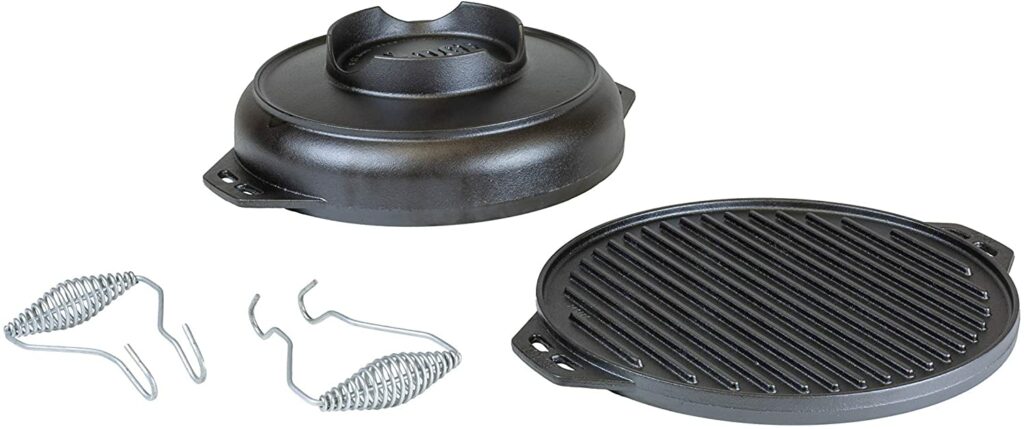 Lodge makes high-quality, affordable cast iron perfect for camping. In addition, the Lodge Cook-It-All offers unparalleled versatility. This unique cooking set transforms into a grill, wok, skillet, griddle, pizza oven, and dutch oven. The Cook-It-All allows you to cook anything outdoors, from grilled vegetables to cobbler – all you need is a campfire.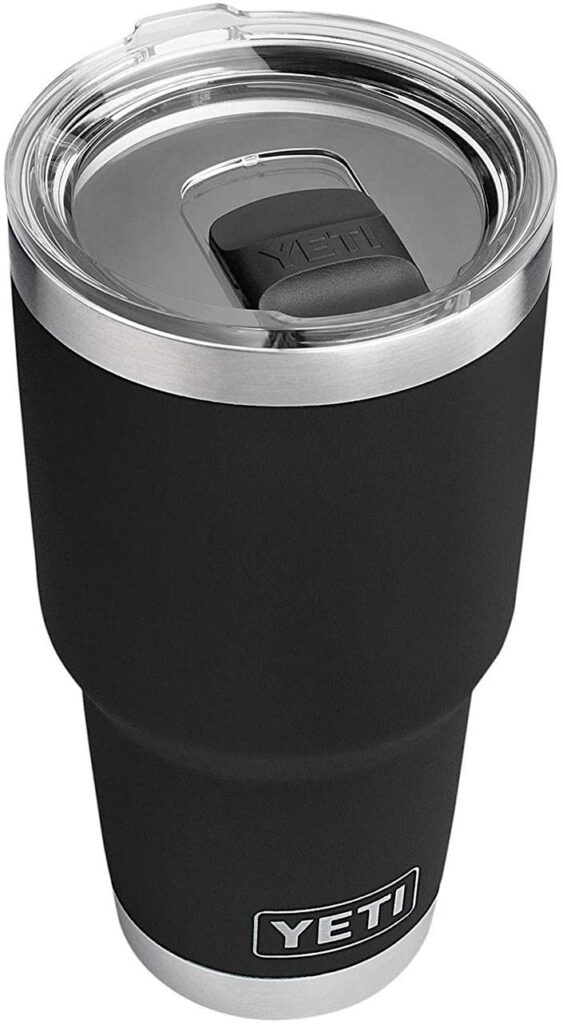 The Rambler Tumbler puts YETI's high-quality insulation technology into a premium tumbler. The YETI Rambler holds 30 liquid ounces and keeps drinks either hot or cold. The magnetic slider on the lid keeps your drinks safely inside the cup. In addition, the Rambler is BPA-free, dishwasher-safe, and fits in most car cup holders.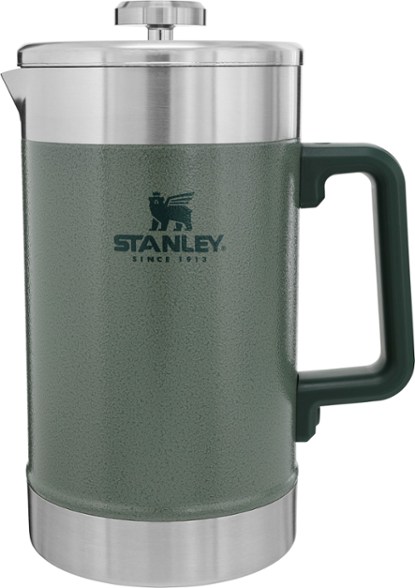 Few things beat a hot cup of coffee when camping. The Stanley Classic Vacuum French Press is made from ultra-durable stainless steel and comes with a lifetime warranty. The double-wall insulation keeps your coffee hot, and the filter-less press makes cleaning easy. For couples who value a good cup of coffee, the Stanley French Press is the perfect solution.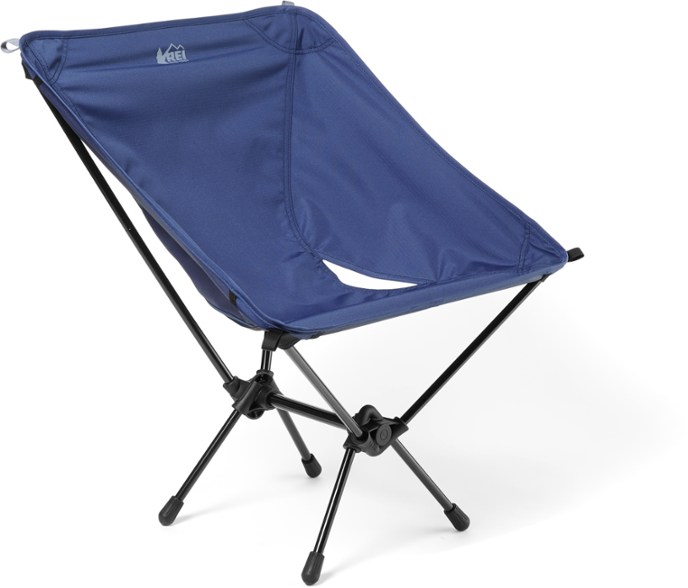 Sitting around the campfire after a day of exploring is an essential camping experience. The REI Co-Op Flexlite Camp Chair provides a fantastic blend of comfort and portability. This compact camp chair boasts durable ripstop seats with water repellent finish. When not in use, it packs down into its bag. The Flexlite chair is a popular choice for campers looking for a compact, easy transport solution and doesn't require much storage space.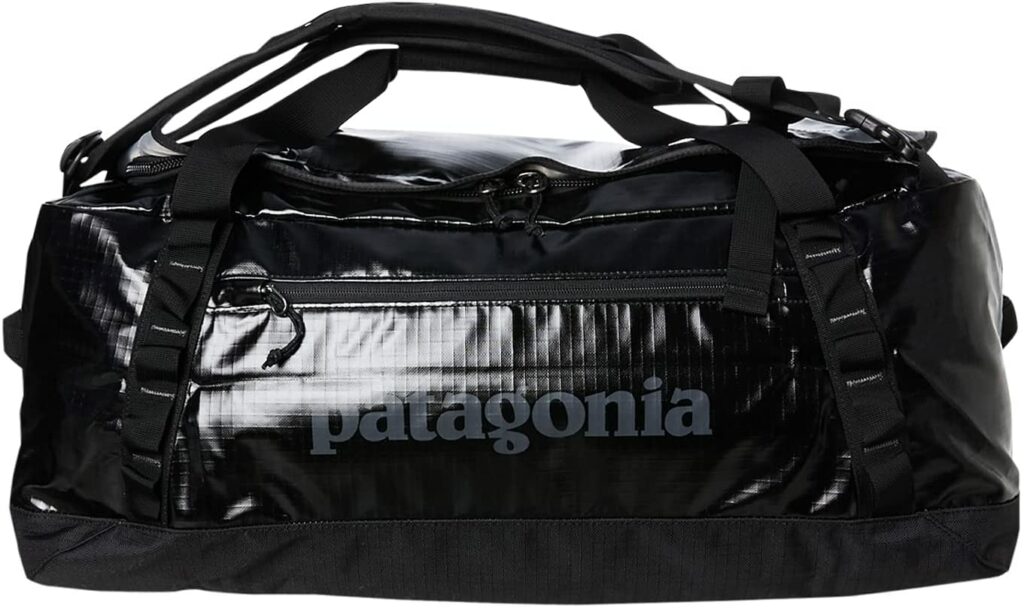 The Patagonia Black Hole Duffel is the ultimate packing solution for camping trips. The 55-liter capacity has enough space for all your clothes and hiking gear on weekend camping trips. With a durable ripstop polyester finish, the Patagonia Black Hole bag is durable and water repellent. In addition, the versatile shoulder straps allow you to carry it either as a duffel bag or backpack. Best of all, the Patagonia Black Hole will easily fit in your tent on your next camping trip.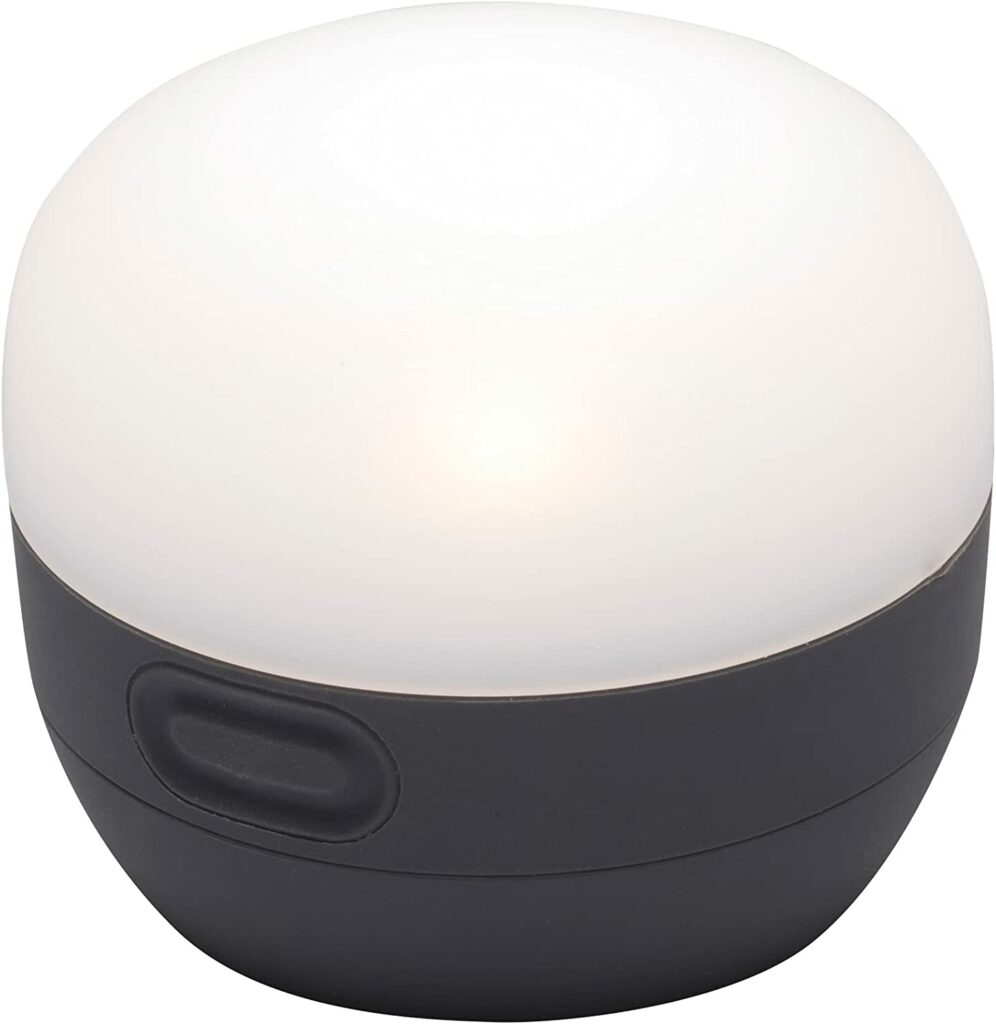 The mighty Black Diamond Moji Lantern is an excellent choice for outdoorsy couples. The Moji lantern comes with a high-quality LED bulb and more than 50 hours of battery life. The small lantern provides enough light for cooking at night or reading in your tent at night. A collapsible hook allows you to easily hang the lantern in your tent or around your campsite for the best lighting. Only weighing 3 ounces, the Moji lanterns are incredibly bright and make great wedding gifts.
Best Outdoor Adventure Wedding Registry Ideas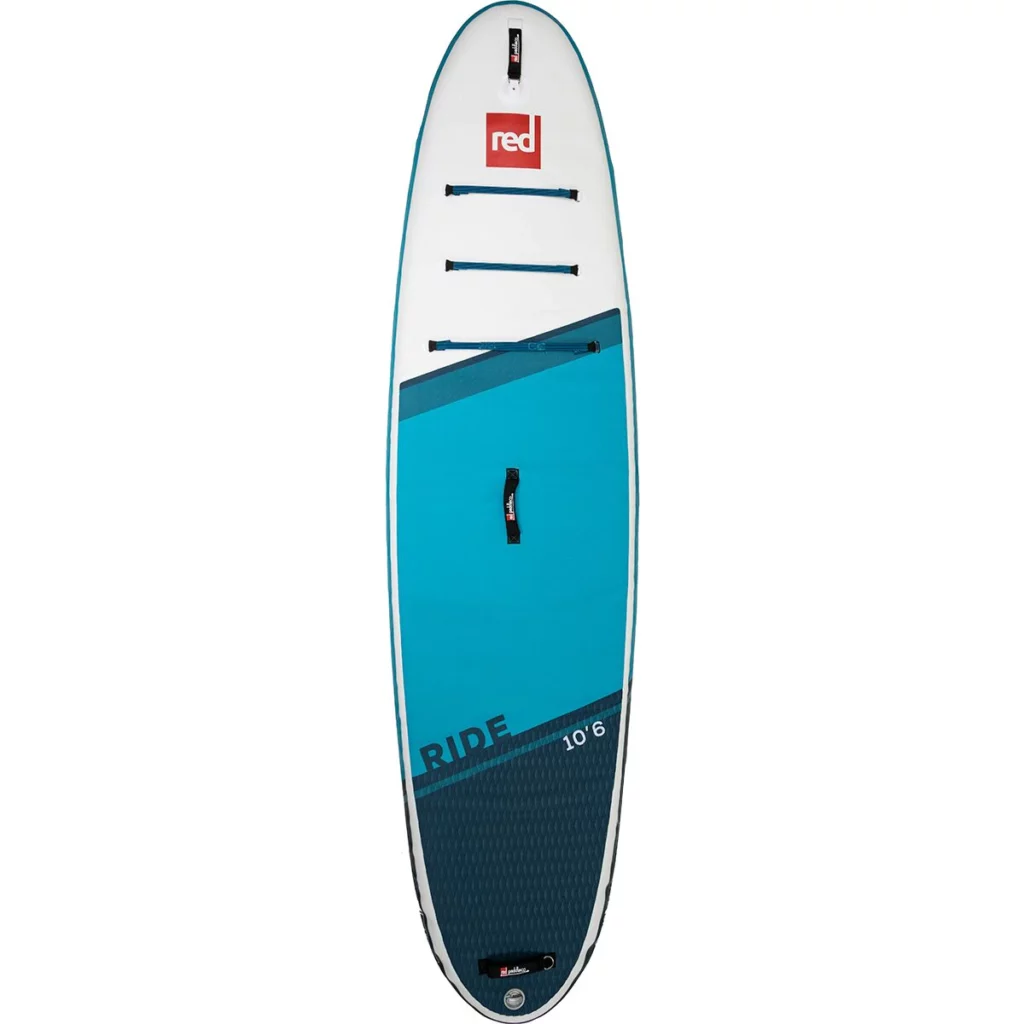 The Red Paddle Co. Inflatable Paddle Board is the perfect gift registry item for outdoorsy couples who love spending time at the beach or lake. This ultra-durable stand-up paddleboard was crafted with balance in mind, helping you stay stable while on the water. When not in use, the paddleboard comes with a backpack for easy transport and storage. Plus, you can rest easy knowing that Red Paddle Co. provides a 5-year manufacturer warranty.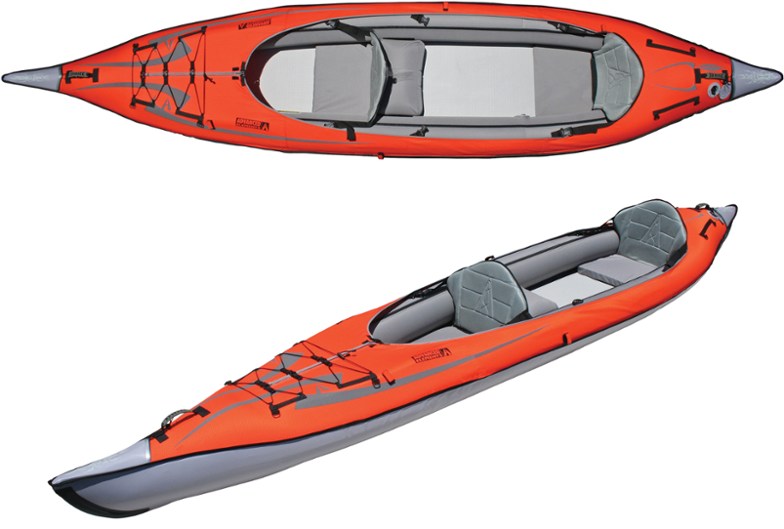 One of the best ways to explore the outdoors on the water is with an inflatable kayak. The Advanced Elements tandem kayak seamlessly switches from solo to tandem mode, accommodating solo trips or outings as a couple. The weather-resistant polyester material is puncture-resistant for long-lasting durability. In addition, the easy-to-use valves make inflating the kayak a breeze, saving time and getting you out on the water for your next adventure.
Best Overall Outdoorsy Couple Gift Ideas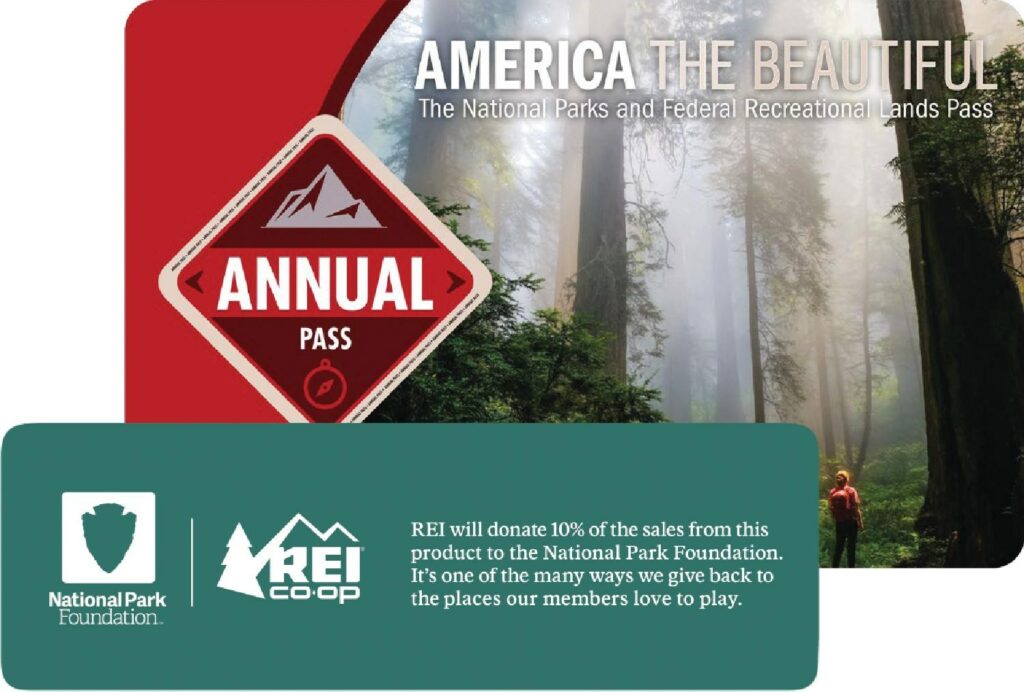 National Parks are one of the best places to hike and camp in the United States. The America the Beautiful National Park Pass gets you into every National Park Service, National Forest Service, and Bureau of Land Management location. This minimalist gift idea unlocks a whole realm of outdoor adventure possibilities. 
Up Next: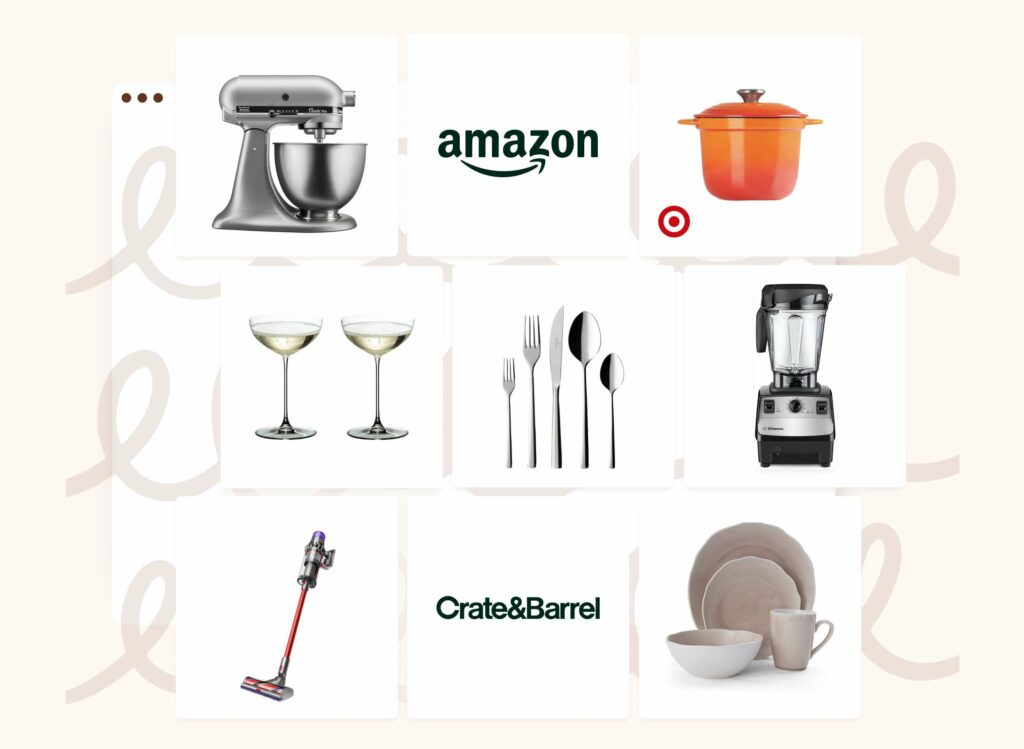 From gifts, to cash funds, experiences or charitable causes, add any gift you want, from any online retailer, to your Joy registry.