Blending urban worldliness with unrestricted, outdoor adventure, Denver, Colorado, offers couples a wide array of gorgeous proposal settings seemingly only found in paintings. To help you discover the perfect way to ask the biggest question of your life, we've rounded out the top five best places to propose in Denver.
Whether you're a local or visitor to this expansive and unique city of unfettered natural beauty, these settings are sure to inspire you and your love to have an adventure of your own.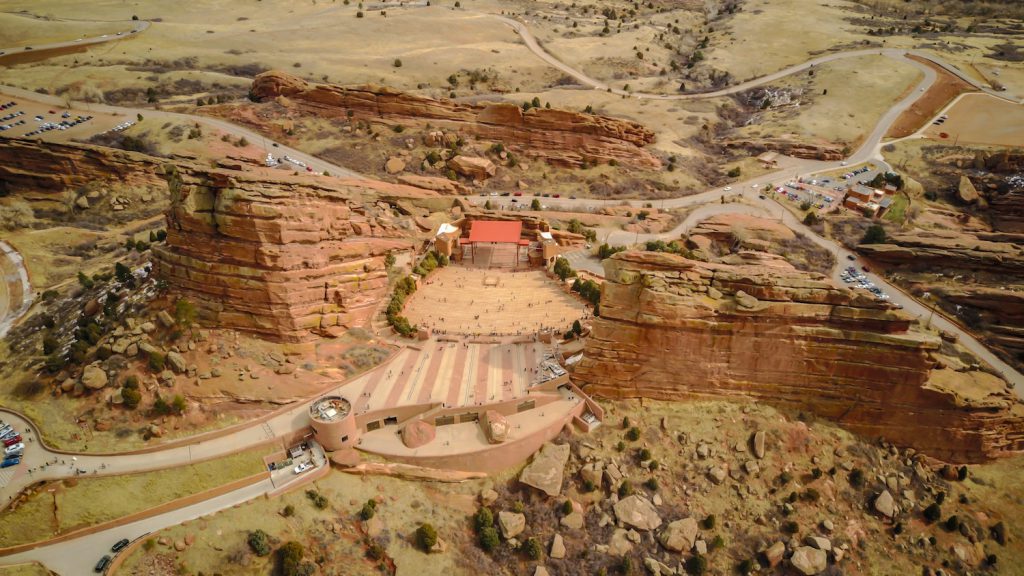 Just 10 miles west of Denver near the town of Morrison, the astonishing Red Rocks Amphitheatre is an open-air venue built into a rock structure that can accommodate over 9,500 people for a variety of events.
There are 738 acres of park space and geological wonders that play host to a variety of unique outdoor opportunities, inspiring those who might be frightened to try something new and to be fearless.
Your proposal will go to great heights at this 6,400-foot venue. Maybe you want to plan the moment for the end of a morning workout on the grand steps or even at night during an incredible concert. Either way, the thin air will take your love's breath away as you drop to one knee and ask the big question.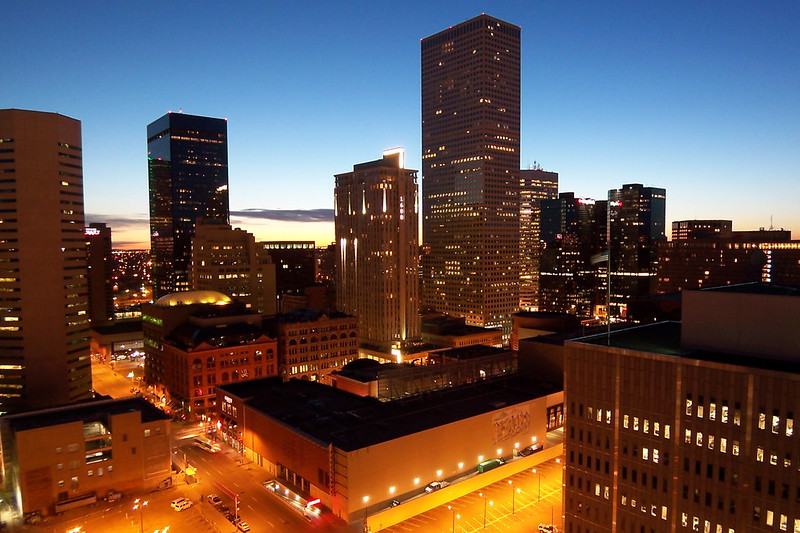 With breathtaking views of Downtown Denver and the surrounding Rocky Mountains, Peaks Lounge on the 27th floor of the Hyatt Regency offers a spectacular backdrop for your proposal.
Enjoy a Colorado crafted cocktail as you and your sweetheart take in the Denver skyline. Then indulge in a variety of lite fare offerings, including steamed mussels and crab rangoon dip.
Your proposal setting should be a place that embodies the way you feel about your partner. If you're looking for a place to propose in Denver that is sophisticated, dazzling, and one-in-a-kind, then look no further than Peaks Lounge. Your soon-to-be fiancé's heart will jump a mile-high itself once you've asked for their hand in marriage.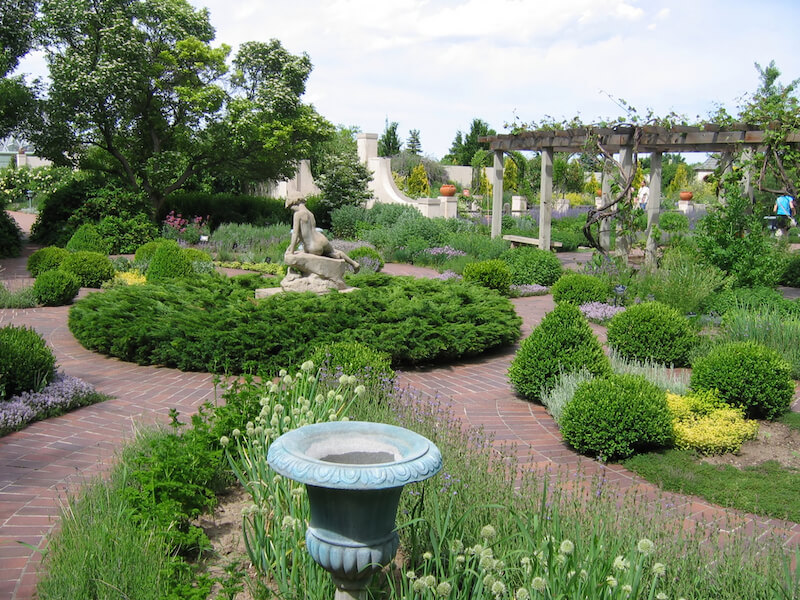 Home to 23 acres of beautiful greenery, the Denver Botanic Gardens offers lovebirds many outdoor exhibits highlighting agriculture from the Rocky Mountain region. From internationally inspired gardens and ornamental gardens to shady gardens and water gardens, this setting provides a bevy of lovely areas to pop the question.
If you're looking for the best place to propose in Denver around the holidays, you should know that the Denver Botanic Gardens transforms its Chatfield Farms location into a festive Santa-like village. It also plays host to Blossoms of Light, a signature event that transforms its York Street location into a holiday lights extravaganza.
This could be the perfect place to have the immersive lights reflect off the ring as you offer your love the greatest Christmas gift ever—an engagement. Just make sure you have a photographer nearby to capture the happy moment!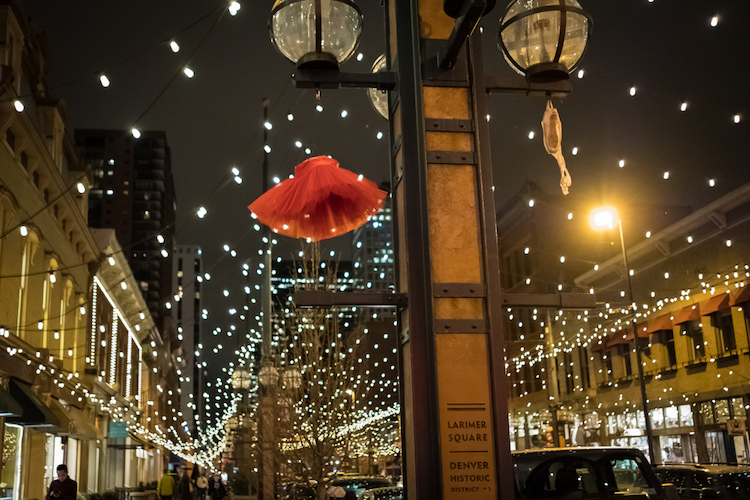 As Denver's first local historic district, Larimer Square is the city's oldest and most historic block which today is flocked with a variety of lively bars, exciting restaurants, independent shops, and other entertainment.
With a history as rich as its culture, Larimer Square offers unlimited opportunities to set the stage for your proposal. You could enjoy an evening of independent stand-up at the Comedy Works, a cozy cocktail accompanied by live music at the Crimson Room, or even one of Larimer Square's block parties.
One romantic idea is leaving just before midnight, taking your partner to Denver's grand clock tower, and getting down on one knee to ask, "Most fairytale moments take place before midnight, right?" Then, reveal that ring and watch their face light up the sky.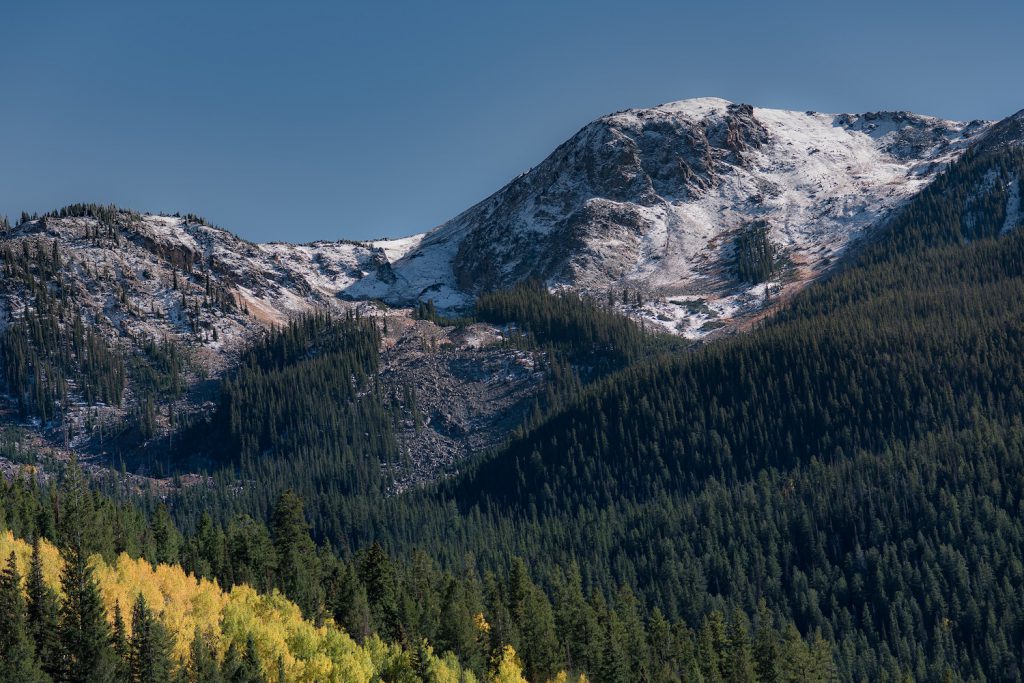 With exciting opportunities for sight-seeing, recreation, and relaxation during every season, Aspen is an obvious consideration for your proposal location.
Best known for its renowned skiing and snowboarding culture, Aspen also offers a wide range of activities that take place all year long. Whether it's the Aspen Arts Festival, the Old Fashioned 4th of July summer event, the Aspen Saturday Markets, or the scenic drives in the fall that take you as far as Boulder and Colorado Springs, Aspen has plenty to offer if you or your love loathe the cold.
A trip to Aspen in the winter is magical, too. It offers exciting shopping, nightlife, and dining opportunities—all while an incredible snowcapped mountain serves as the backdrop, one that will make even non-skiers fall in love with the snow.
Take advantage of this winter wonderland as you and your snow angel find forever (and warmth) in this one-of-a-kind setting. After all, romantic places like Aspen aren't commonly stumbled upon.
Up Next:
Set up your wedding website in minutes with design options to make yours truly unique.