The holiday traditions, celebrations, and gatherings that we share with family and friends truly represent why we call Christmas the season of giving. After all, we're giving the gift of time, laughter, and, arguably most importantly, love.
So if there's someone in your life who is deserving of all three, why not give them the gift of an engagement ring? Offering a symbol of love is offering love itself, and perhaps it's in moments like these where we find the true spirit of Christmas.
Need some ideas on how to approach proposing during and around this winter holiday? Here are five magical Christmas proposal ideas to consider before you and your love begin unwrapping life with one another—officially.
1. Christmas Morning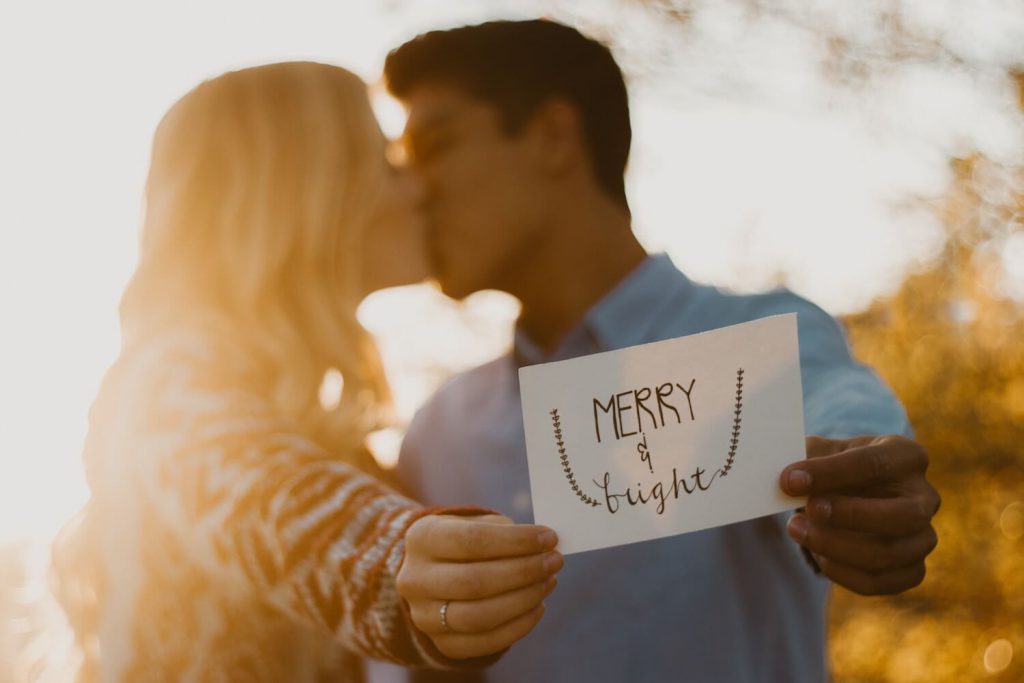 Whether you're visiting home or staying with family, there's nothing quite like the magic of Christmas morning.
As everyone is seated by the fireplace or around the Christmas tree, signal your love to grab the present with their name on it. Watch as they open a series of large-to-small boxes until they reach the engagement ring box. Then, drop to one knee and explain how this isn't your gift to them but instead their Christmas gift to you as you complete your marriage proposal.
Make Christmas day a celebration of your engagement and keep the focus on family as you and your now fiancé toast to a new memory, one that will be around for many holidays to come.
2. Christmas Eve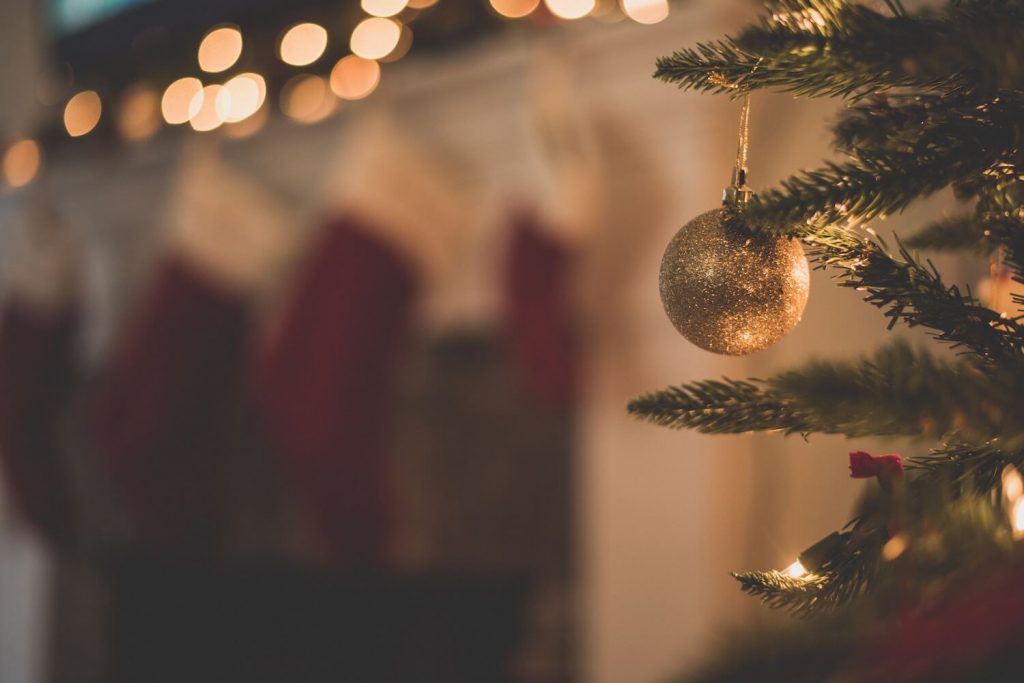 Perhaps you find Christmas Eve to be a bit more special. No worries! We have an idea for that, too. If you or your partner have participated in a Christmas Eve tradition that's meaningful to you, why not make your romantic proposal a part of it?
Whether it's bundling up in warm attire to go caroling in the neighborhood, attending Christmas Eve mass, or taking a drive in the evening to observe all of the decorative Christmas lights, finding a clever way to incorporate your holiday proposal into something that's already as special as a family tradition can only help your odds.
Once your proposal is complete and the day's events have come to a halt, cozy up with your partner on the couch and plug in your favorite Christmas movie, for not even the Grinch could steal this holiday happiness.
3. Baking Party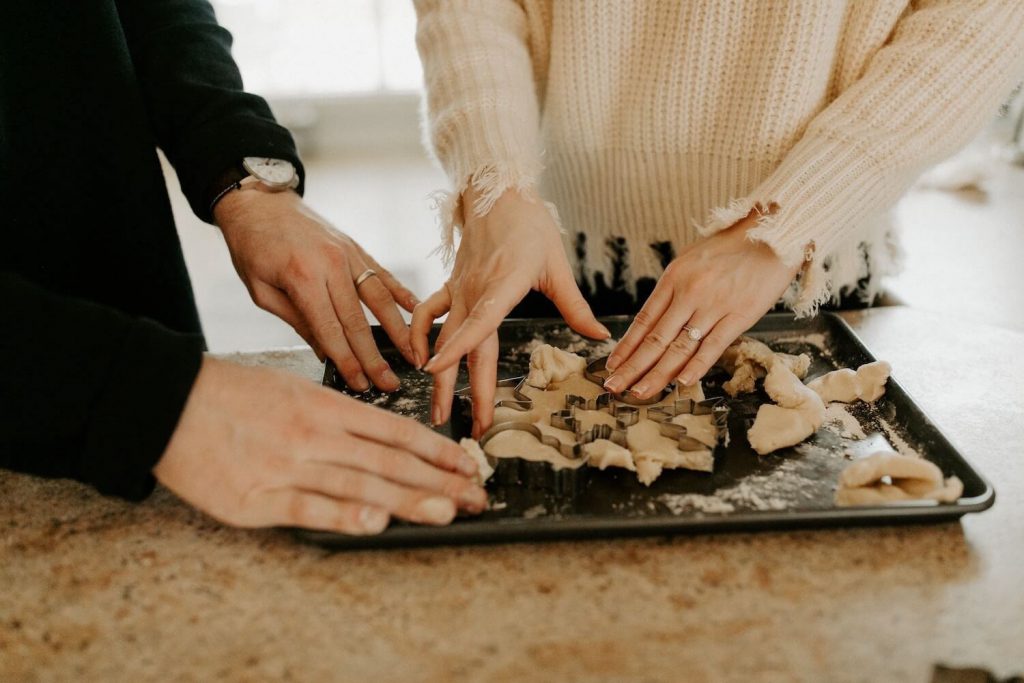 Roll up those sleeves, flour your rolling pin, and preheat that oven because it's baking time! Baking is a wonderful activity to bring people closer together, especially during the Christmas holiday.
It's also a great way to spend time with your love and strengthen your relationship. We think if you can conquer a batch of grandma's nostalgic Santa cookies, or a festive upside-down cake, you can conquer anything together.
Start by initiating a mini food-fight, blowing some powdered sugar on their face or smearing some delicious frosting across their lips. When this blissful battle reaches its end, reveal the engagement ring and tell your partner that when life gets messy, there's no one else you'd rather clean it up with. Then, when you hear that "Yes," kiss their frosted-covered lips and let them know their kisses were already sweet enough.
4. Christmas Extravaganza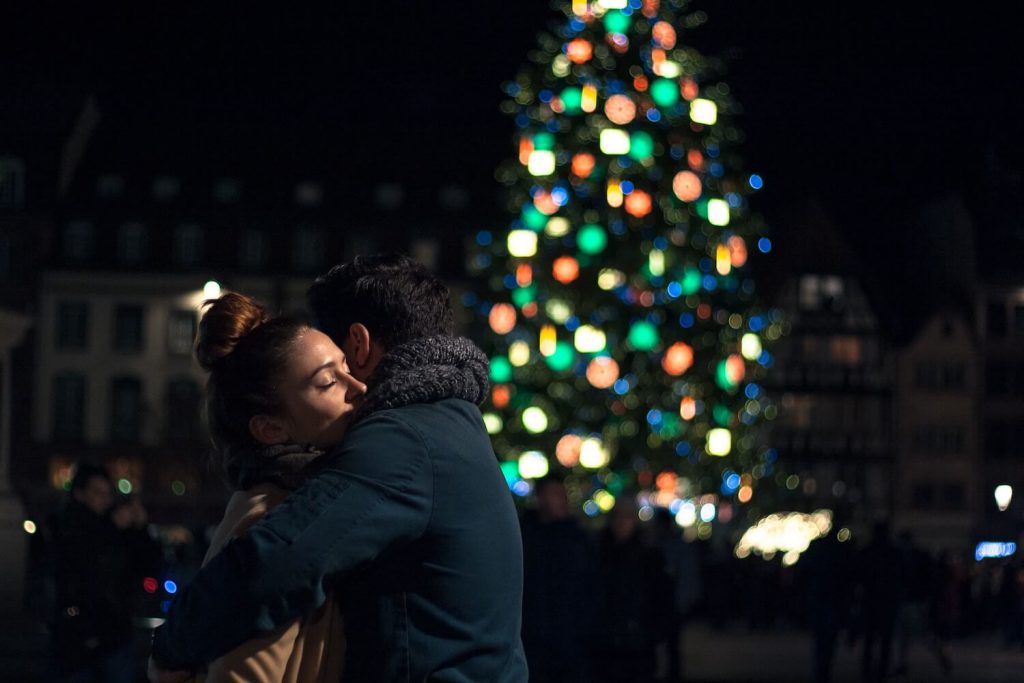 In the days leading up to Christmas, why not prepare a personalized Christmas Extravaganza where you and your love get to squeeze in all of your favorite holiday activities in one day?
You can start your morning at a local Christmas tree farm and then go shopping at your favorite hometown mall or Christmas Market. From there, why not spend the afternoon at the nearest ice rink? It's one of the few places that tend to be more fun during popular times, as you and your partner get to put your love on display (if you're into that kind of thing).
There are many creative ways to ensure your Christmas Extravaganza is as special as you set it out to be. So trust your gut on the perfect moment to propose, for only you will know when the time is right.
5. New Year's Eve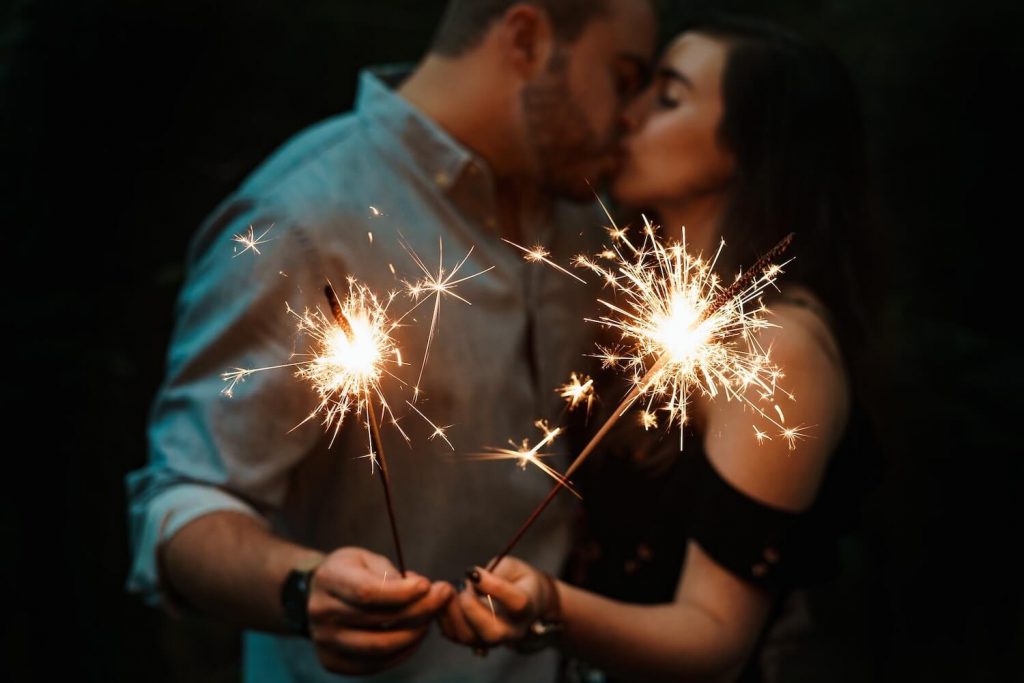 With the hustle and bustle of the holidays, it's OK to sit on your proposal until after Christmas. But for many, the magic of the holidays continues on through New Year's Day when the hot chocolate is swapped for a champagne flute and a mistletoe kiss is exchanged for a midnight kiss.
New Year's Eve also means celebrating the start of something new. It's why we think that asking "Will you marry me?" at the stroke of midnight is the most suitable holiday proposal there is. After all, you're making the ultimate resolution, promising your partner a fresh start to a new life—one that you will share together for the rest of your lives.
So go ahead and celebrate new beginnings, a fresh start, and each other as you commit to a promise that will surely set off fireworks of its own.