Experience an adventure like no other in London, England, an extraordinary 21st-century city with a plethora of modern and historic sites, many of which date back to Ancient Rome. It's also home to countless marriage proposal locations, including a few hidden gems, all unique and gorgeous in their own right. Whether you're hoping for panoramic views of the city or tranquil displays of nature when you pledge your love, London has something special to offer every couple. Read on for the top ten best places to propose in London that are sure to set you up for an engagement that's as enchanting as a fairy tale.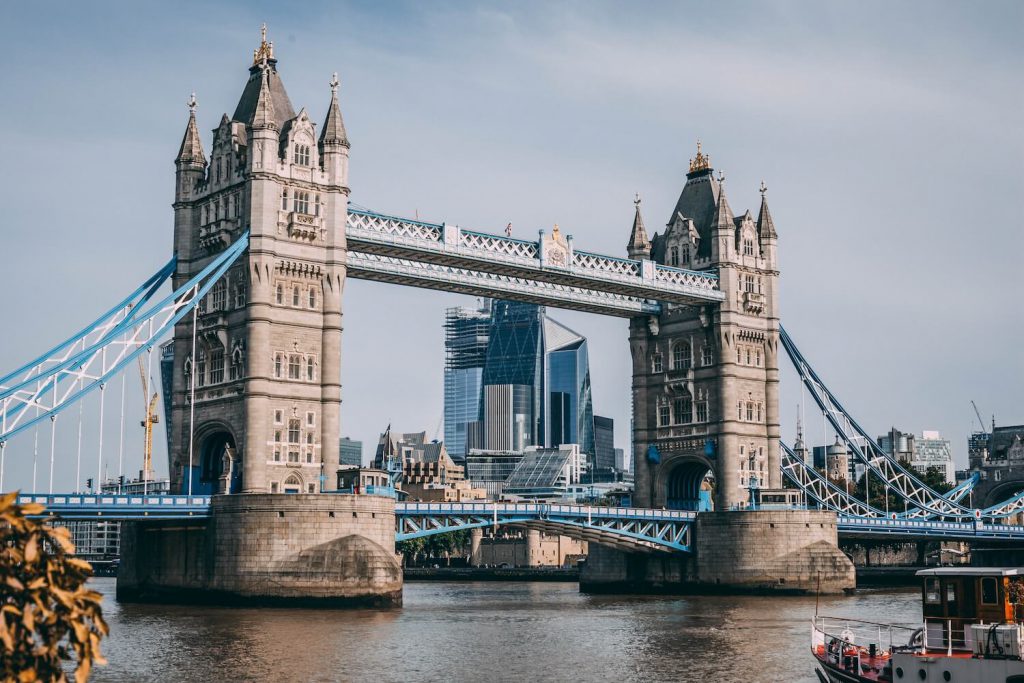 Considered by many people to be London's defining landmark, Tower Bridge is a combined bascule and suspension bridge that crosses the River Thames. This landmark consists of two bridge towers that are tied together by two horizontal walkways at the upper level. This is where, for a small admission fee, you and your partner can stand on the shoulders of history.
As for one of the most incredible features at Tower Bridge? Look no further than its glass floor walkway where you can experience a birds-eye view of true London life — 42 meters above the River Thames.
While this feature presents various proposal opportunities, perhaps a classic, simple pun is best-suited here as you tell your sweetheart, "This London Bridge may not fall down, but I think I might." Then, assume the proposal position and make history yourself.
Located on the South Bank of the River Thames, the London Eye is a 443-feet standing observation wheel that will help take you and your love to new heights.
Also known as the Millennium Wheel, this London attraction has over 30 ovoidal capsules that fit up to 25 guests, gifting riders with a panoramic view of the incredible London skyline — from the Palace of Westminster to the Waterloo railway station.
For a proposal idea, find the right moment when your capsule just barely begins to kiss the clouds. Then, turn to your sweetheart and tell them, "Funny… the last time I felt like I could fly was when I first lied eyed on you."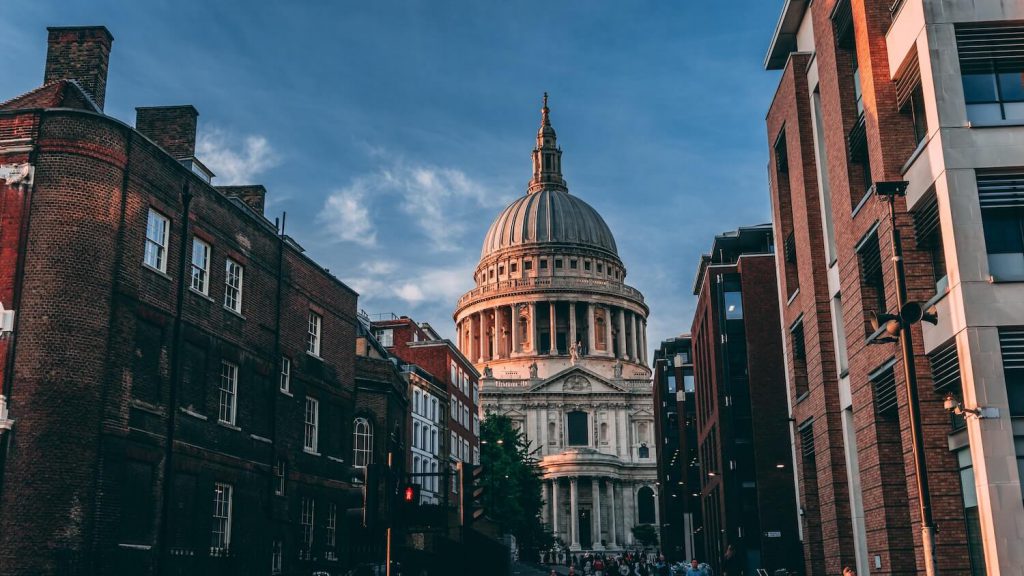 Consider a trip to The Whispering Gallery at St. Paul's Cathedral, located exactly 257 steps within the great Dome. This is where the mere whispers of your love will be echoed throughout the Dome's interior.
Visitors brave enough to climb this historic structure will find a vertiginous view of the cathedral floor, offering a unique proposal location. The key feature of this circular walkaway is the curving walls that allow visitors within the Dome to hear any spoken words that are as soft as a whisper.
Catch this special place on a slow day, and position your sweetheart on the opposite side of the gallery. If the moment feels right, this is where they'll hear whispers of "Will you marry me?" coming from you.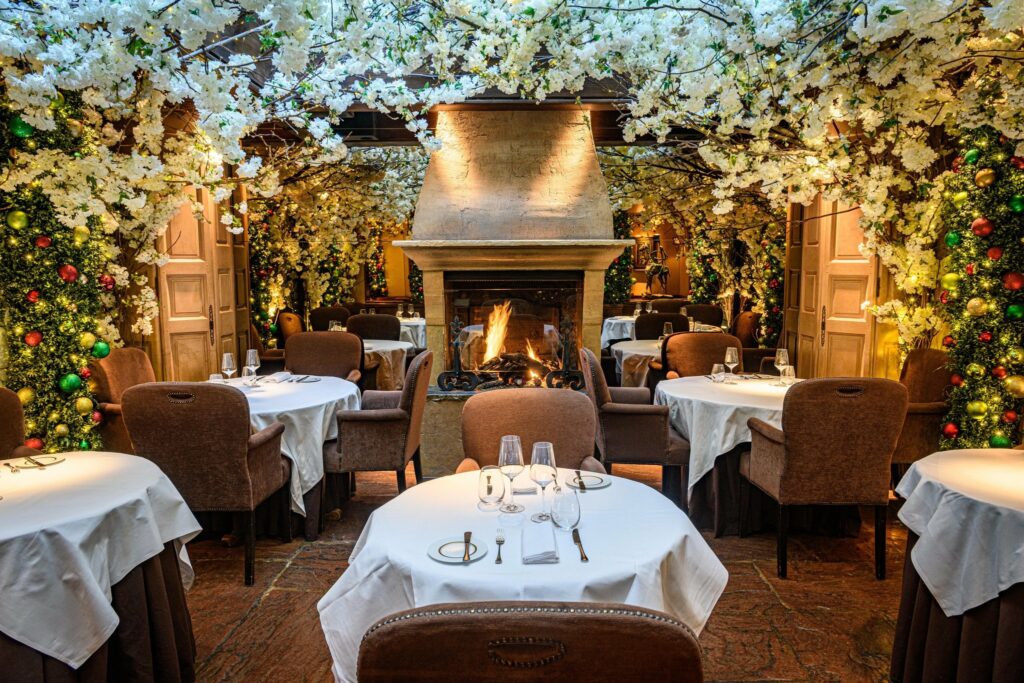 Located in the heart of Covent Garden and considered by many to be the most romantic restaurant in the world, Clos Maggiore is inspired by the lavish country inns of Provence and Tuscany. Its stylistic features are transformed by the season while maintaining its charm and warmth, making it one of the best places to propose in London.
From a candlelit evening by a crackling fire in the winter to a fully-retractable glass roof that creates a perfect summer setting, this elegant oasis offers guests a variety of menus using locally-sourced seasonal ingredients.
Complemented by a wine cellar that is home to over 2,500 selections from 18 different countries, this exquisite dining destination will kick off your proposal the right way.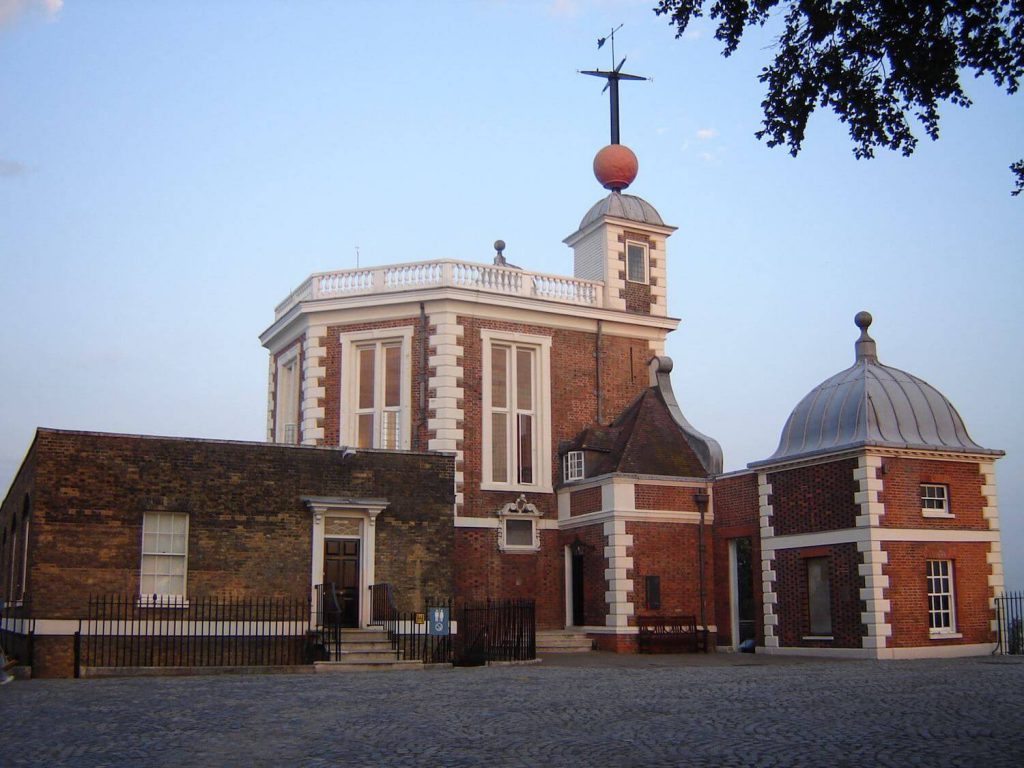 Tour the universe with your love as you visit the Planetarium at the Royal Observatory, located in Greenwich Park. The Planetarium seats up to 120 and uses digital software to take guests across the galaxy, from the heart of the sun to the moons of our solar system.
Shows typically last 30 minutes, giving you enough time to go on an adventure within an adventure — a marriage proposal, that is.
When the show concludes, turn to your love and explain that while this experience took you to unfathomable places, it couldn't compare to the experience of looking deep within their eyes, the only place worth traveling to in this big, wide universe.
Standing at 1,016 feet tall, The Shard is a 95-story skyscraper that adds a neo-futurism twist to a city surrounded by historic elegance.
Completed in 2012, The Shard is the tallest building in the United Kingdom, the sixth-tallest building in Europe, and home to multiple bars and restaurants, offering guests romantic places to indulge in various culinary options from contemporary British cuisine to flavors of Northern China.
Finish off your night with a bottle of champagne after taking in the dramatic views of London. We're sure the excitement of your proposal will be embodied by the gorgeous scenery of the city itself.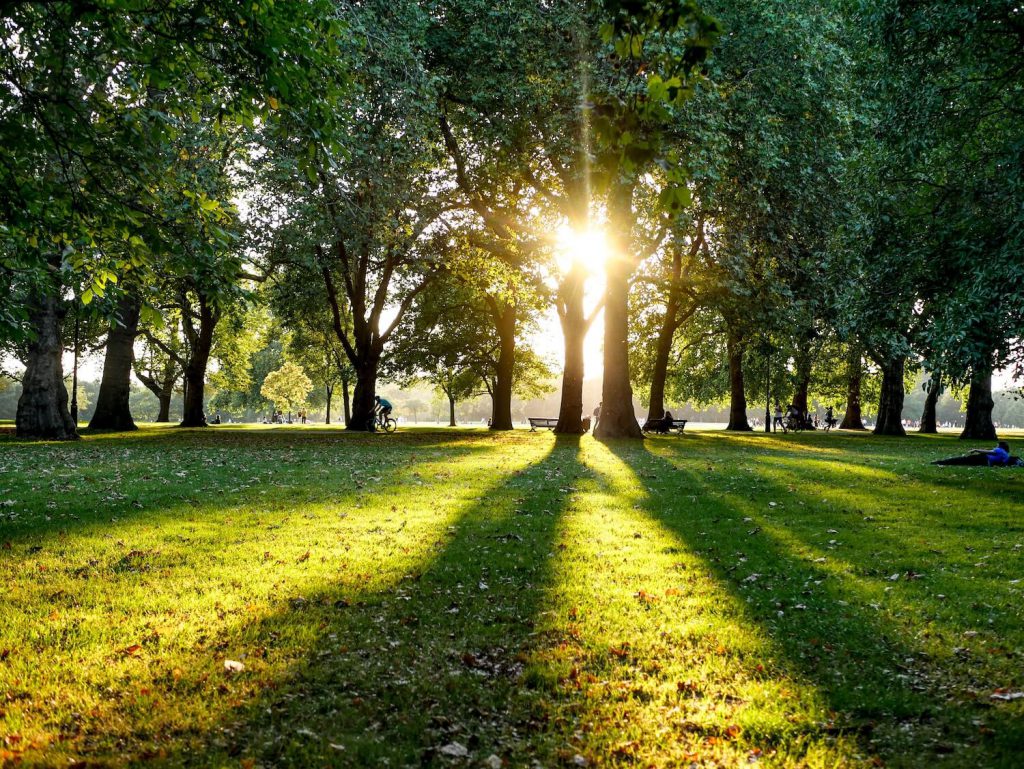 For those who wish to take in London culture through mother nature, Hyde Park is well-suited for your proposal.
The largest Royal Park in London, Hyde Park offers a rich history that dates back centuries, from the hunting days of King Henry VIII in 1536 to the Great Fair in 1814.
Today, Hyde Park and its 350 acres feature a wide variety of proposal sites including Decimus Burton's Wellington Arch, Jacob Epstein's Rima sculpture, and Grosvenor Gate.
Tip: The park even hosts live entertainment, like concerts, which could be a great, celebratory way to round out your engagement.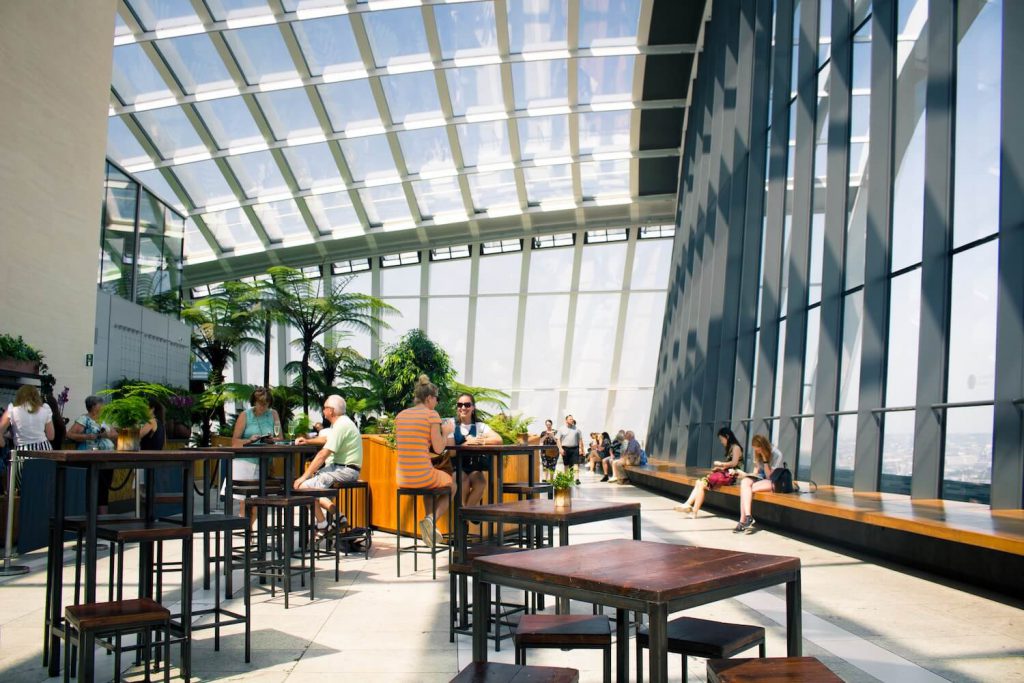 Sky Garden, off Fenchurch Street, is known as London's highest public garden, offering guests picturesque views of the city and capital from an enlarged glass dome.
As for some perfect places to propose in London at Sky Garden? There are plenty of options at your disposal including observation decks, beautifully landscaped gardens, an open-air terrace, unique bars, and Fenchurch Restaurant, all of which offer extraordinary experiences from different perspectives.
Additionally, admission is free to this special location, one that puts as much spotlight on you and your sweetheart as it does the city of London.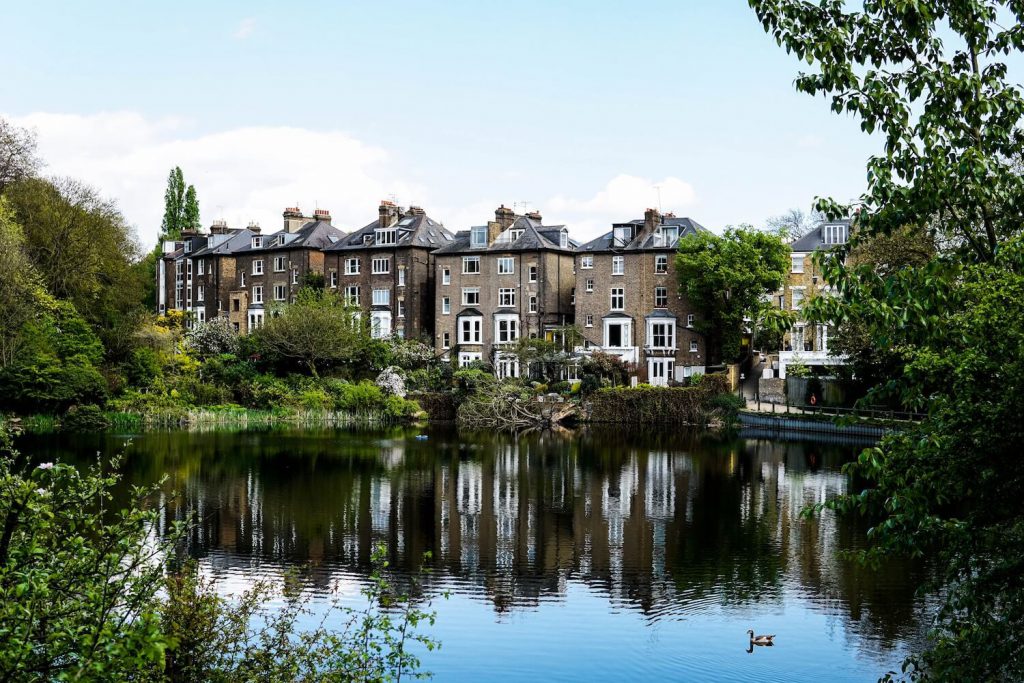 Covering nearly 800 acres, Hampstead Heath is an ancient heath that provides guests with a variety of activities and spaces including ancient woodlands, multiple ponds, an outdoor swimming pool, and the famous Kenwood Estate and house which dates back to the early 17th-century.
Take your love to the top of Parliament Hill and enjoy the best views of London, observing sights from the BT Tower to St. Paul's Cathedral. Then, finish the day with a visit to one of Hampstead Heath's sculptures — The Writer — where you will find a colossal writing desk and chair.
All you have left to do is tell your soon-to-be-fiancé that your story, which starts today, will require a book of giant proportions because the memories will be endless.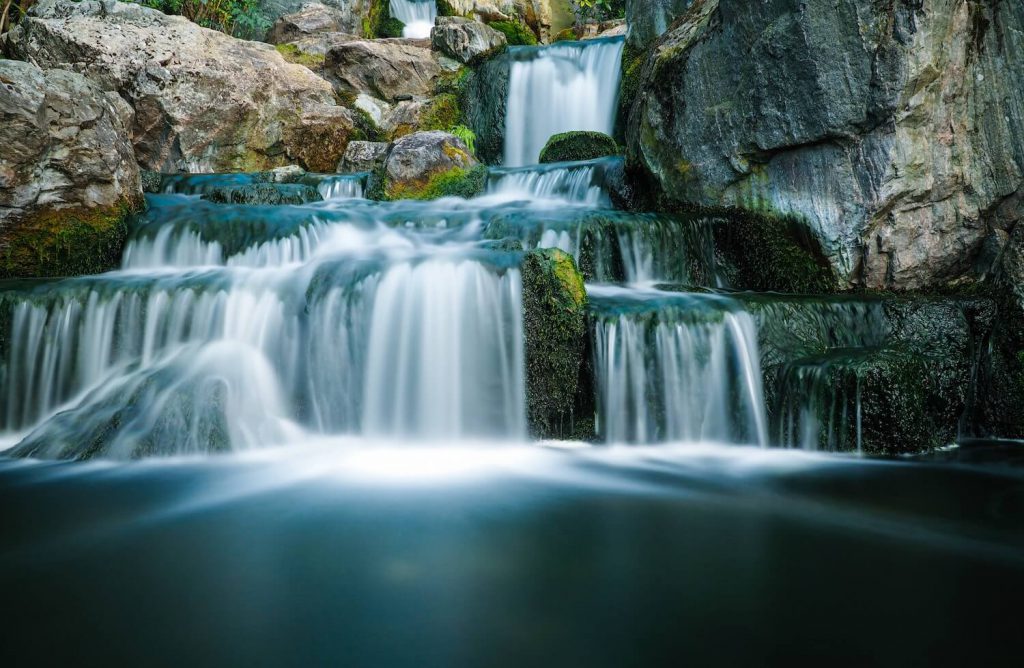 Taking on the aesthetics of a Japanese-style landscape, Kyoto Garden in Holland Park is a perfect location for quiet reflection and intimate moments.
Kyoto Garden, located west of London, offers lovers a perfect backdrop featuring a tiered waterfall with a peaceful pond filled with koi. This space is also decorated with stone lanterns that are surrounded by Japanese maple trees.
While here, tell your love you've already visited two countries in one day and that you've only begun to scratch the surface on what future adventures lie ahead. Then, give them a proposal that doesn't require the cheers of onlookers or loud music — just the two of you.
Up Next:
Set up your wedding website in minutes with design options to make yours truly unique.