As the largest city in Canada's Quebec province, Montreal is a big, bustling, and exhilarating experience for locals and tourists alike. Set on an island in the Saint Lawrence River, Montreal shares an eclectic history knotted with modern traditions, helping you and your sweetheart fall in love with this French-infused city and all of the culture wrapped around it.
If you're ready for that next big step in your relationship, a proposal, Montreal is an extraordinary place to act on it. To give you a head start, we rounded up five of the best places to propose in Montreal.
Tip: Make sure to have a photographer nearby to capture the happy moment in what's sure to be a breathtaking setting.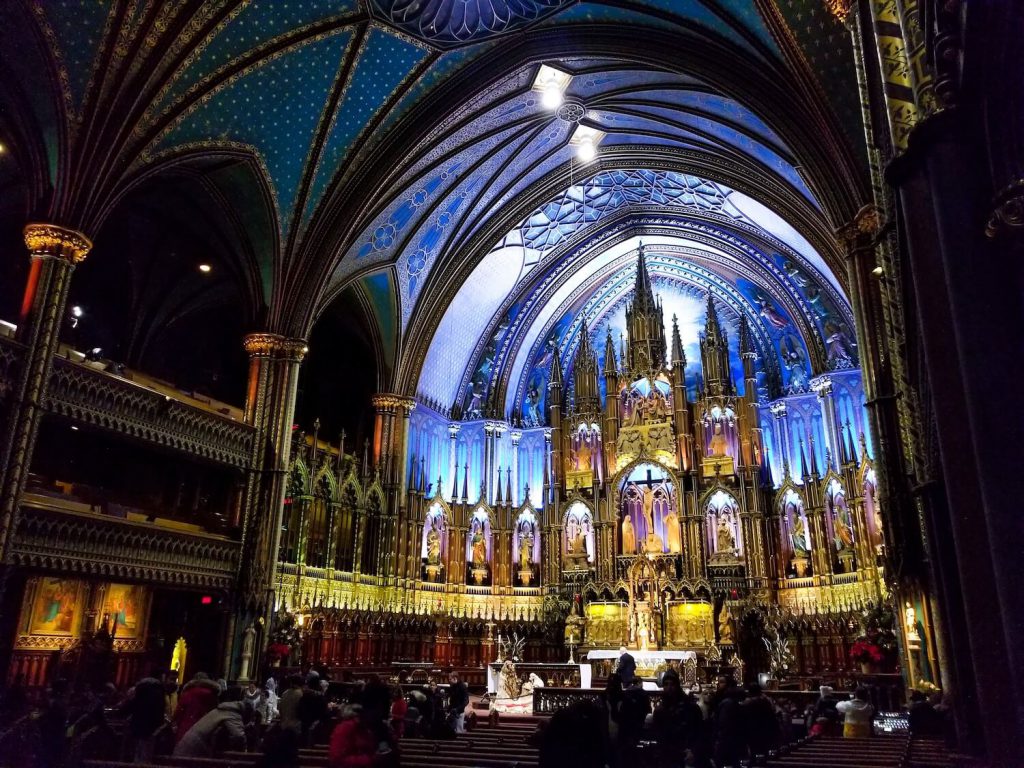 Located in the historic district of Old Montreal near the cobblestone streets, Notre-Dame Basilica is considered the first church of the Gothic Revival style in Canada.
Standing at 200-feet tall, this cherished and celebrated sanctuary offers an interior design that invokes wonder. The decor spans ages, ranging from religious paintings to its signature blue and gold grand columns.
Today, this romantic place hosts a variety of concerts, ceremonies, and celebrations. But it may very well play host to your surprise proposal, as well — if you plan it correctly.
You can surprise your love with a fun fact by asking them, "Did you know that Celine Dion got married here?" Once they answer, fall to one knee and tell them that, unlike Celine, you're not sure if your heart could go on without them by your side.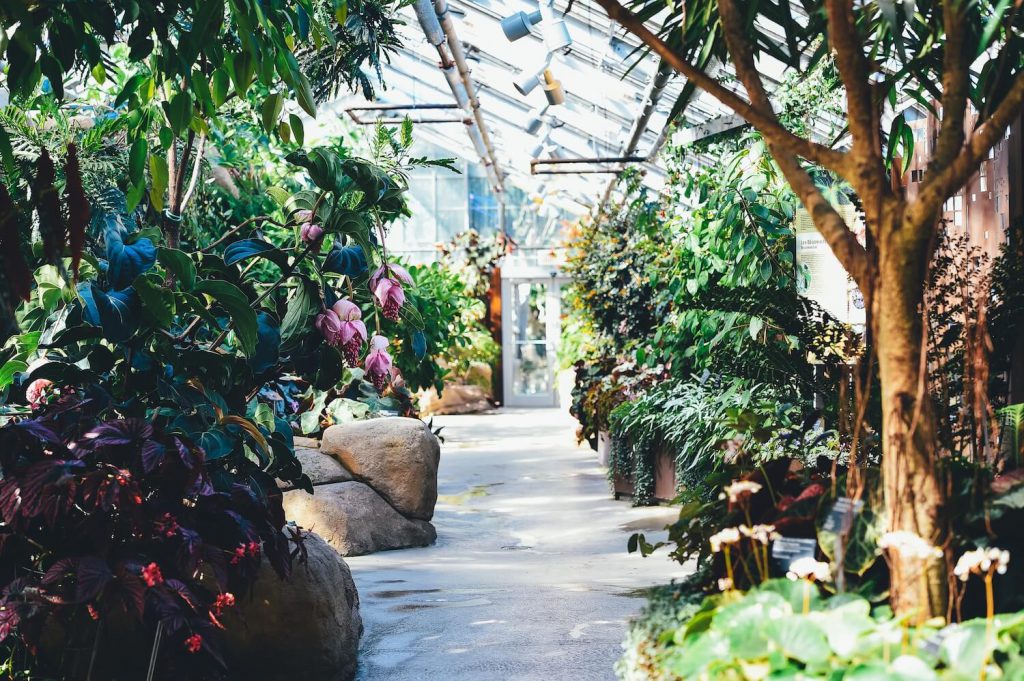 With over 190 acres of lavish gardens and greenhouses, the Montreal Botanical Garden is considered one of the finest gardens in the world. This gorgeous setting, which opened in June 1931, also offers many romantic opportunities to propose.
From the winding paths and artificial mountain of its Chinese Garden to the lovely First Nations Garden, which honors the cultures of Canada's indigenous population, this setting feels like a fairytale.
One key feature, and an ideal proposal spot, is "Le Lion de la Feuillée," a large, lion-shaped sculpture sitting at the entrance of the rose garden. While here, you can fall to one knee and tell your love, "Suddenly, I've found my courage." Then, let them know what they mean to you as you propose in a setting just as beautiful as the love you have for one another.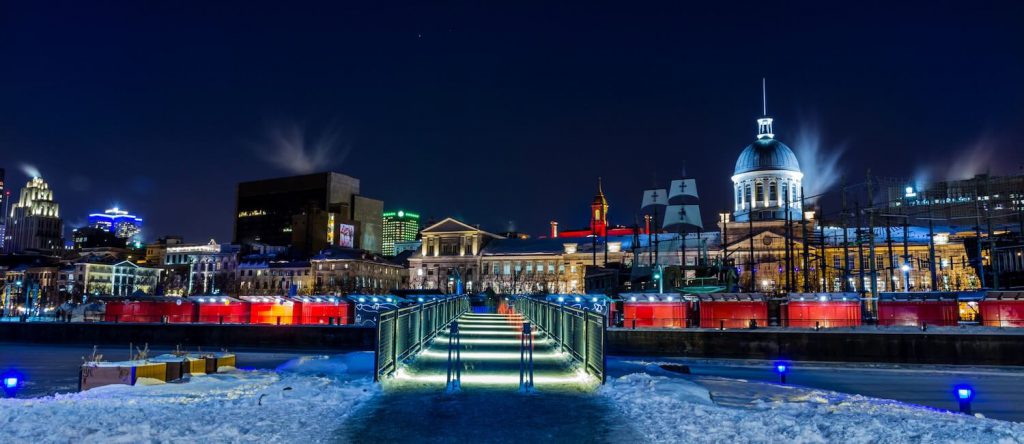 From a romantic ice skating session in the winter to a fun segway ride in the summer, the Old Port of Montreal has countless seasonal activities for you and your love to explore.
This special place has it all including restaurant terraces, water activities, an inflatable park, and even ziplining, all within a gorgeous waterfront location.
For your marriage proposal, consider taking your partner on the new, state-of-the-art Montreal Observation Wheel. This attraction offers panoramic views of the city from 60 meters above the ground.
Temperature-controlled, this grand structure will take your love to new heights in all four seasons, making it a perfect proposal setting.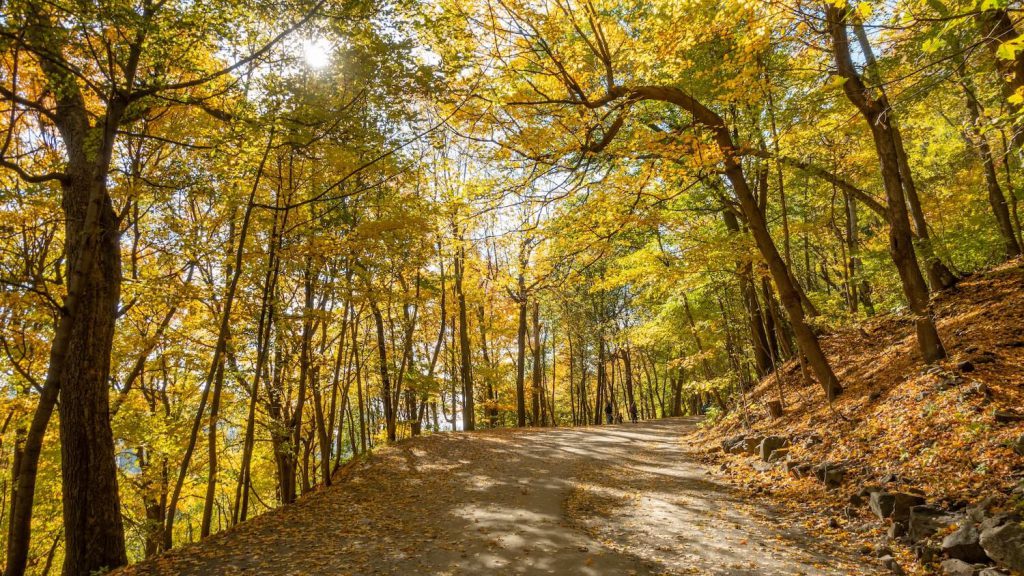 Get a good night's rest and eat a generous breakfast before you and your love prepare to hike a 2-kilometer walkway. You'll end up at the scenic Belvedere Lookout on Mount Royal where you'll be rewarded with spectacular views of Downtown Montreal, a symbol of the city's heritage.
The hike, which is majestic in every season, will take you past beautiful hillside mansions and the Mount Royal Chalet. A 1930s heritage building decorated with large windows and a stone facade, you're welcome to step in and experience a rustic interior and several large paintings.
Once you two reach the lookout, explain how you'd never want to do that hike again alone. However, as long as it was with them, you'd be willing to do it every day for the rest of your life. Then, drop to one knee and pull out the ring, assuring your love that while life can be challenging, it becomes much easier when it is shared together.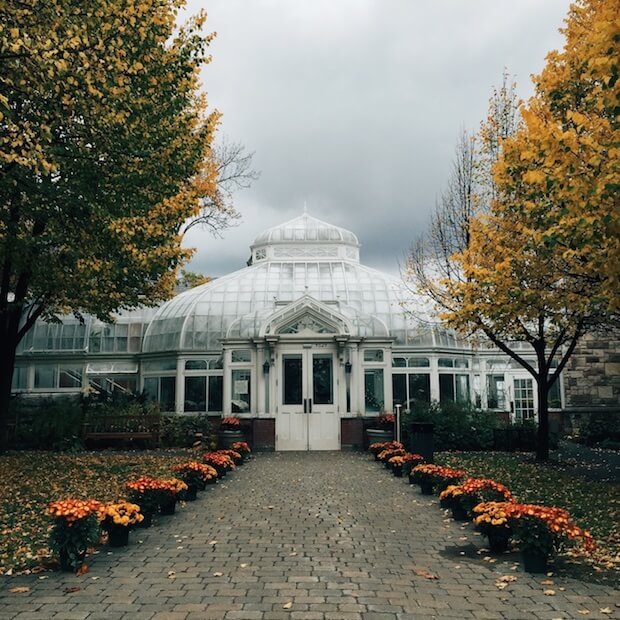 If you both appreciate lush nature, there's no doubt your time will be well spent at the Westmount Conservatory and Greenhouses. Plus, it's a much more intimate experience compared to all of the busy attractions.
Located in the middle of Montreal, this oasis is the city's only Victorian Greenhouse. It offers visitors a variety of photo-friendly settings including a banana tree, hyacinths, orchids, and even a quaint fountain and pool, offering both serenity and tranquility.
So how do you go about your wedding proposal? Instead of a clever line or metaphor, why not use this quiet time to speak from the heart? Sometimes the best words for the right moments are simply the words and feelings of your own. They'll realize how beautiful a life with you will look and feel — just as beautiful as the garden that surrounds you.