Gone are the days when wedding planning meant using a paper calendar to organize your schedule, sifting through print ads for venues, and handwriting your To-Do list. Of course, you can still participate in these things. But why go the traditional, and complicated, route when you now have a plethora of modern wedding planning apps that allow you to plan on-the-go?
These tech tools make managing your wedding easier than ever. Say "I do" to one or several of these 15 best wedding planning apps that each offer a unique set of features to help you plan your perfect wedding from start to finish.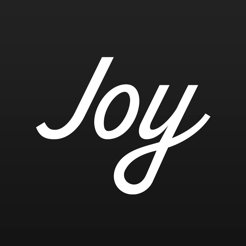 Cost: Free
How it helps with wedding planning: Joy offers one of the most comprehensive wedding planner apps out there, including benefits for couples and wedding guests alike. View your guest list and schedule, send announcements, communicate with guests, upload photos, and set up a wedding countdown, all on one gorgeous interface.
If your guests use the app, they can RSVP, see wedding details, and post a sweet message to your guestbook. Guests can also upload wedding photos both during and after your big day. You'll get to experience the wedding from a new perspective and relish that special time all over again.
Note: If you create a free wedding website with Joy to organize your guests on the guest list manager (and share details of your event in a different way), it automatically includes a link to download the app which integrates seamlessly with your site.
Download Joy the App for iOS and Android.
Cost: Free
How it helps with wedding planning: With the AllSeated app, you can navigate and control the seating chart at your wedding. Using 3D tools and virtual reality technology, pull from one of the thousands of layouts in the app or upload your own venue's floor plan to get started.
View your seating arrangements in multiple ways, move tables and chairs around, designate spaces, and manage your guest list and RSVPs. Plus, collaborate with your wedding planner, wedding vendors, and wedding party about the space. AllSeated is the app that makes your wedding layout dreams come true.
Download AllSeated for Android.
Cost: Free
How it helps with wedding planning: Whether you're hoping to fund that honeymoon you've always dreamed of, contribute to your favorite charity, or snag some housewares, you can set up your perfect registry through the Honeyfund app.
You can also customize and personalize your registry design page so it perfectly reflects you as a couple. Honeyfund, rated as the world's top universal wedding registry, makes planning what you truly desire a breeze.
Download Honeyfund for iOS and Android.
Cost: Free
How it helps with wedding planning: Ideal for couples wanting to create a retail registry, Bed Bath & Beyond offers a reliable, top-rated wedding app for houseware needs.
Beyond your ability to choose from an extensive array of products — from home essentials to big-ticket appliances — the app labels each product under categories such as lighting, furniture, and home decor. This allows you to manage your lists on-the-go and find what you need quickly. The app also features your wedding date countdown on the homepage of your registry!
Download Bed Bath & Beyond for iOS and Android.
Cost: Free
How it helps with wedding planning: Use the Etsy app to discover wedding trinkets and decor that have a personal touch. After all, your wedding party and wedding guests are the most special people in your life — why not give them a gift that shows them how much you care?
Sift through the app to find many handmade, DIY products that can be personalized for your nearest and dearest. The abundance of vintage decor items will also make your wedding day a magical event. If you want your big day to be remembered, Etsy is an excellent place to find inspiration and shop for one-of-a-kind items.
Download Etsy on iOS and Android.
Cost: Free
How it helps with wedding planning: Although Mint can be used for any personal goal, it works particularly well for managing your wedding budget. After all, staying aligned with your budget can be difficult with all the wonderful wedding inspiration out there.
To start, set the goal you're saving for and create realistic budgets that help you reach that goal over time. The app is user-friendly and clean and provides all the numbers you need to make your wedding budget goals a reality. Plus, it refreshes with up-to-date numbers based on your bank account each time you log in.
Download Mint on iOS and Android.
Cost: Free
How it helps with wedding planning: Headspace offers couples daily skills for meditation through guided sessions. Whether you're looking for ways to sleep better, slow down, or feel calmer throughout your wedding planning, Headspace teaches you how to be kinder to yourself and others.
You can also track your progress through the app so you can see how far you've come. After all, the weight of your wedding is on your shoulders — but it doesn't have to be overwhelming. Let Headspace relax your mind through every step of your wedding journey.
Download Headspace on iOS and Android.
Cost: Free
How it helps with wedding planning: From discovering ideas for your wedding dress to exploring ways to set up your ceremony, the Pinterest app is the on-the-go inspiration source of your dreams. When you see an idea you love through the app, you can simply take a photo using the Pinterest lens to learn how to purchase or create the idea.
Wedding inspiration is one of Pinterest's most popular categories, so you can be sure there will be a plethora of creative ideas to help you realize your perfect wedding. These ideas come from a variety of sources including decor companies, florists, wedding magazines, and even fellow newlyweds-to-be.
Download Pinterest on iOS and Android.
Cost: Free
How it helps with wedding planning: Sometimes that perfect wedding idea will occur to you at inconvenient moments. With the Evernote app, record and save your ideas in practically any format including PDF, photo, scribble, text, URL, and video — which will sync across all devices.
The app is also useful for creating wedding checklists and reminders throughout the planning process. Are you a visual person? Use the camera on your mobile device to upload and scan external images into the Evernote app — or better yet, draw directly into the app.
Love lists? Jot down your thoughts using Evernote's digital notepad. Plus, the app allows you to be collaborative. This means you can share your thoughts with others, such as your wedding planner, fiancé, or bridal party.
Download Evernote on iOS and Android.
Cost: Free
How it helps with wedding planning: What color scheme are you imagining for your wedding day? This is one of the first questions you'll think about when wedding planning starts, as it will dictate everything from the mood of your decor to the appearance of your wedding attire. Fortunately, the Pantone Studio app makes finding the perfect colors a breeze.
With over 10,000 colors to explore, you can pinpoint the exact shade you envision for your bridesmaid dresses. It will also show you complementary colors to help you create your overall wedding color scheme. Another handy feature of the Pantone Studio app? It can pull from colors displayed in your social media photos to match your personality.
Download Pantone Studio on iOS and Android.
Cost: Free
How it helps with wedding planning: Azazie is the only app that allows you to customize bridesmaid and wedding dresses, try them on at home, and place orders. Soon-to-be brides can sift through over 150 bridal gowns starting at $199 and over 250 bridesmaid dresses under $150, affordable prices to meet any budget. You can also filter by color, length, and fabric to discover your match based on available styles.
Once you're happy with your selection, place an order through the app. You can also invite your bridal party to your digital Showroom to collaborate and vote on dresses. Make this into a fun activity where everyone gets to weigh in on their favorite styles!
Download Azazie on iOS and Android.
Cost: Free
How it helps with wedding planning: Wedding Spot is a one-stop-shop for all things venue. Whether you're just starting the venue search or have been researching for some time, the app makes it easy to find your perfect venue by pulling from over 10,000 event spaces across 43+ states in the US.
You can also price check venues to make sure they work with your budget. Then, book appointments directly from the app when any of them pique your interest. Over 1.5 million couples have used the Wedding Spot app to take the pain out of the wedding venue search, feel more confident, and learn how to book their ideal venue to bring their vision to life.
Download Wedding Spot on iOS.
Cost: Free
How it helps with wedding planning: Coming up with your perfect wedding playlist can be a stressful experience. In Spotify's library alone, there are over 30 million songs of various genres. If you're lost about the kind of vibe you want for your wedding music, especially for your various wedding events, the Spotify app can simplify the process.
Peruse hundreds of the pre-made wedding playlists, or create a new playlist of your own. For instance, you can arrange your playlist based on the timing of events in your schedule. The app also allows you to find inspiration from similar artists you may not have heard of, based on tunes you've listened to.
Download Spotify on iOS and Android.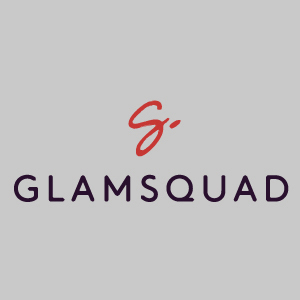 Cost: Free
How it helps with wedding planning: Glamsquad is a savior if you've overlooked hair, makeup, and nail services for your wedding and need to book at the last minute. Choose from a variety of on-demand services directly from the app to help you and your ladies look and feel your best. The experienced professionals come to your house, wedding venue, or anywhere else you prefer and can perform multiple services in tandem, which is especially helpful if you're crunched on time.
As for the app, it's sleek, navigable, and transparent, providing you with the duration and price of each service — including instructions on how to prepare before your pros arrive. This way, you can factor in how much time you and your bridal party will need to get ready for the big day.
Download Glamsquad on iOS.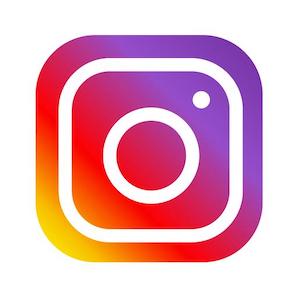 Cost: Free
How it helps with wedding planning: The Instagram app makes it easy to find both inspiration and vendors for your big day. With a simple search tool, you can scour the app using any hashtags and terms. Whether you have specific ideas in mind or are simply wondering about the various wedding professionals out there, the app can help you land on the perfect fit.
One of the benefits of using the app as a research tool is being able to see what other couples have done with their wedding. You can also read comments under each post to see how the posted image is received by others, especially if it's a unique idea you haven't seen before. This can be a great way to gauge if the idea you're considering might be a hit.