A country rich in culture, natural beauty, and vivacious people, Mexico is an easy choice for couples hoping to host a destination wedding filled with fun and flavor. However, Mexico is such an expansive country that it can be tricky to narrow down all the stunning options.
We rounded up the Mexico destination wedding locations that provide everything you could hope for when saying "I do." Whether it's on a pristine beach or in a secret garden tucked away in the jungle, these areas possess a flair that makes each of them unique.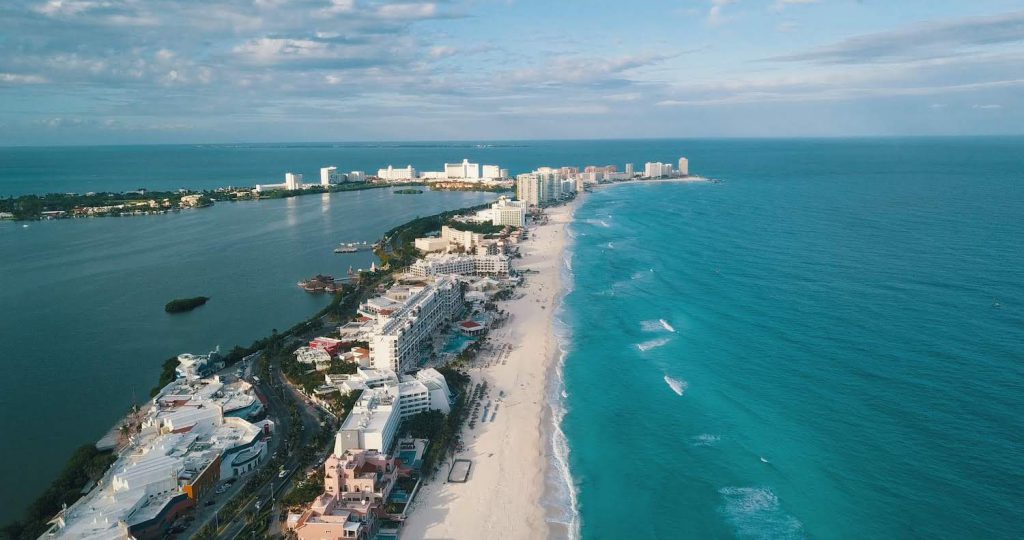 A location where you can party hard and spend hours lounging by the crystal-clear waters of the Caribbean with a fruity libation in hand, Cancun is one of the most festive choices for a Mexico destination wedding. In addition to its stunning physical surroundings and impressive assortment of resorts, Cancun is a popular option as you can snag a non-stop flight from most major cities.
Best Venues:
Ritz-Carlton, Cancun: If you want a wedding overflowing with luxury, the Ritz-Carlton, Cancun is a must as it offers a pristine, private beach, finely-appointment accommodations, and world-class cuisine.
Dreams Riviera Cancun: If children will be attending the festivities, check out the family-friendly, all-inclusive Dreams Riviera Cancun. It offers white-sand beaches that seem to melt into the Caribbean Sea and a range of wedding packages that suit all budgets.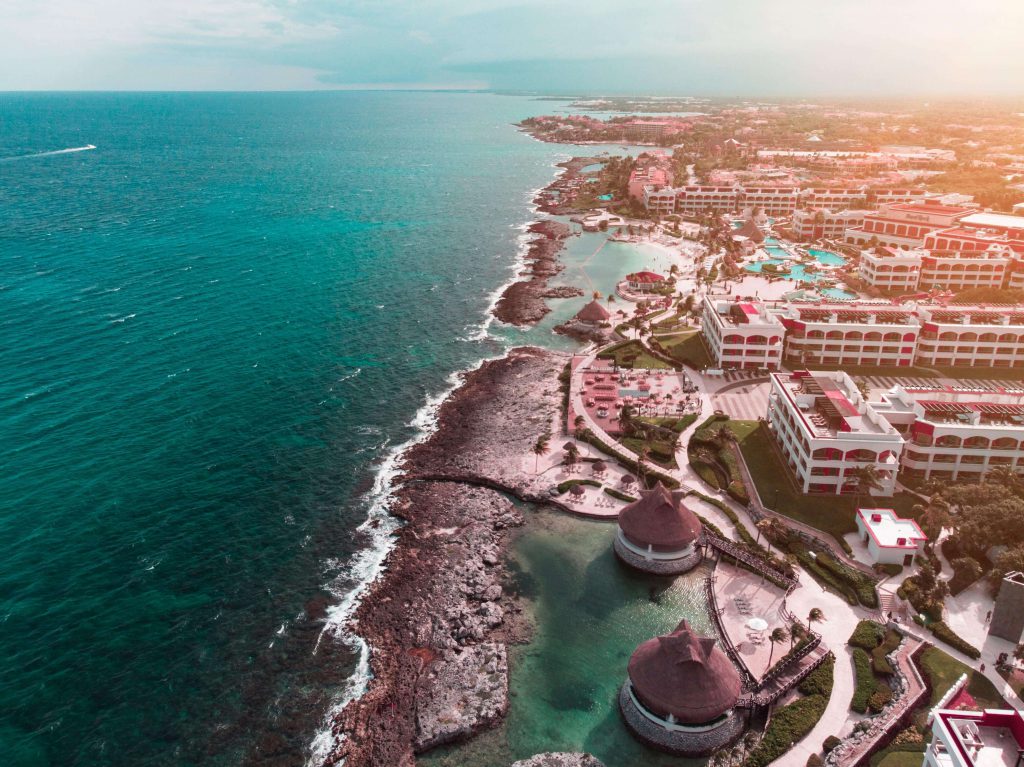 A stunning stretch of coast located in the Yucatan Peninsula, Riviera Maya is home to some of the most unique wedding resorts in Mexico. The combination of ancient ruins, dense jungles, and exotic animals creates a wonderland of wedding destinations sure to fill your special day with one-of-a-kind vibes.
Best Venues:
Occidental Grand Xcaret Resort Riviera Maya: If Mayan ruins and exotic animals sound like the ideal backdrop for your wedding, head to Occidental Grand Xcaret Resort Riviera Maya. You can enjoy Mayan relics, cliff-side ocean views, spider monkeys, parrots, and Mexican raccoons.
Grand Velas Riviera Maya: For an all-inclusive, five-star experience, consider Grand Velas Riviera Maya which offers a range of wedding locations from lush gardens to beautiful beaches.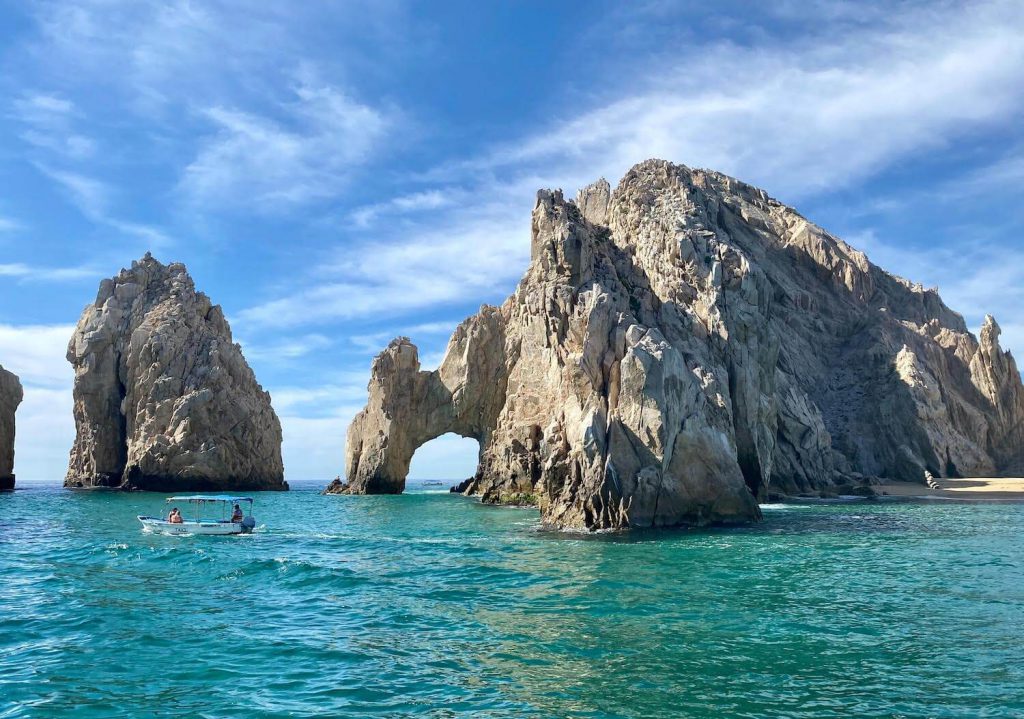 If humidity isn't your idea of a good time, head to Cabo San Lucas. This stunning vacation hotspot is on the tip of Baja California where deserts, beaches, and dramatic rock formations intersect. Because of this desert climate, Cabo is one of the sunniest wedding destinations in Mexico, pleasing sun-worshiping couples with an average of 350 days of sunshine a year and an incredibly low chance of rain.
Best Venues:
Grand Solmar Land's End: Located on the Pacific Ocean, Grand Velas Riviera Maya is the place to be if you and your wedding party want a quintessential Cabo getaway. This elegant resort features numerous beachfront event spaces and bespoke wedding packages that allow you to craft the wedding of your dreams.
The Cape: A luxury, boutique experience can be found at The Cape, a contemporary hotel that weaves the natural landscape surrounding the Monuments Beach point break into its design. Your wedding ceremony will dazzle on the hotel's rooftop sky garden, as it opens to views of the iconic El Arco and the Azul waters of the Sea of Cortez.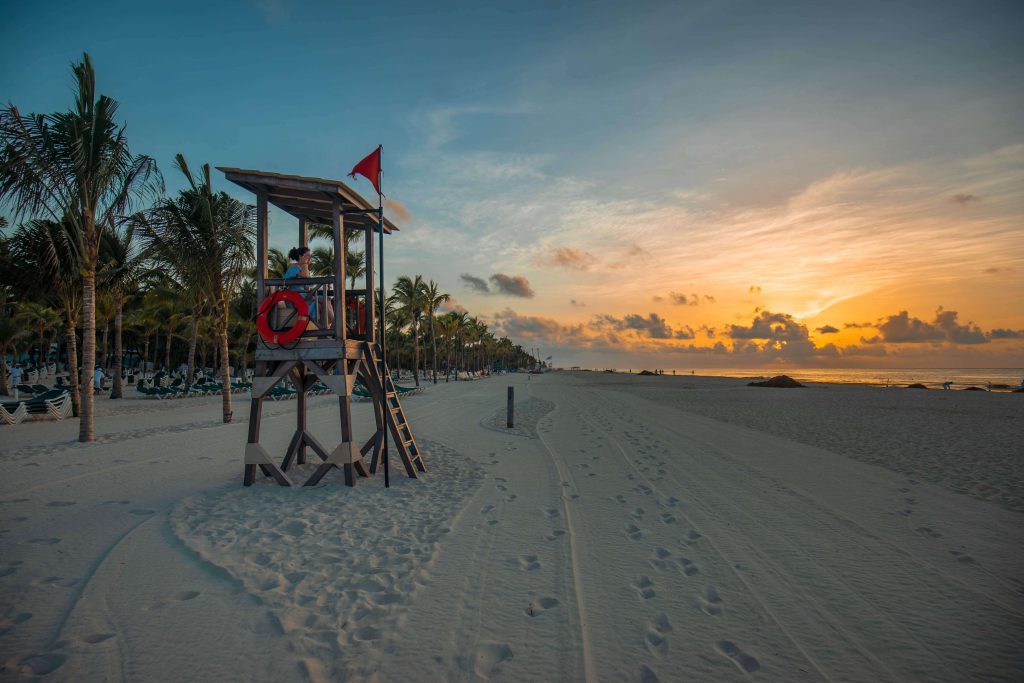 Pristine beaches lined with palm trees, vibrant coral reefs, underwater caves, and an assortment of eclectic wedding venues make Playa del Carmen an excellent choice for couples wanting a distinctive wedding day. Between wedding events, adventurous couples can enjoy the world-class diving, ziplining, and kayaking this area is known for.
Best Venues:
Secrets Maroma Beach Riviera Cancun: Enjoy an adults-only wedding at the all-inclusive Secrets Maroma Beach Riviera Cancun that features a gazebo on the beach for the ceremony and "swim out" rooms for ultimate relaxation after you say "I do." Plus, the couples massage at its otherworldly spa can't be missed.
Sandos Caracol: For family-friendly nuptials in a tropical oasis, Sandos Caracol wows with an impressive water park, romantic boat rides through the jungle, and gorgeous domed structures on the beach.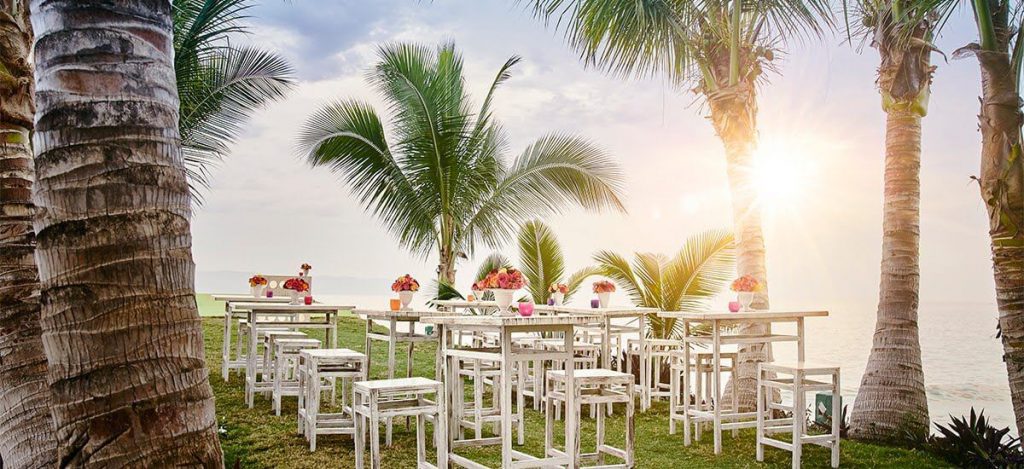 A city that really makes you feel like you've landed in Mexico, Puerto Vallarta is a storied destination featuring cobblestone streets, the historic Nuestra Señora de Guadalupe church, and a booming gastronomy scene. Additionally, the collection of resorts lining its beaches offers couples an impressive platter of venue options for their big day.
Best Venues:
CasaMagna Marriott Puerto Vallarta Resort & Spa: If you're planning a large wedding, CasaMagna Marriott Puerto Vallarta Resort & Spa can accommodate up to 1,600 guests in their 25,805-square-foot garden. It also provides comprehensive wedding planning services and an impressive culinary team known for Mexican and Eastern Pacific cuisine.
Costa Sur Resort & Spa Puerto Vallarta: For a more budget-friendly option, Costa Sur Resort & Spa Puerto Vallarta offers a complimentary wedding package if you and your guests book two or more nights at its all-inclusive rate. This package includes a banquet buffet, full table settings and decorations, four hours of an open bar, and a wedding planner.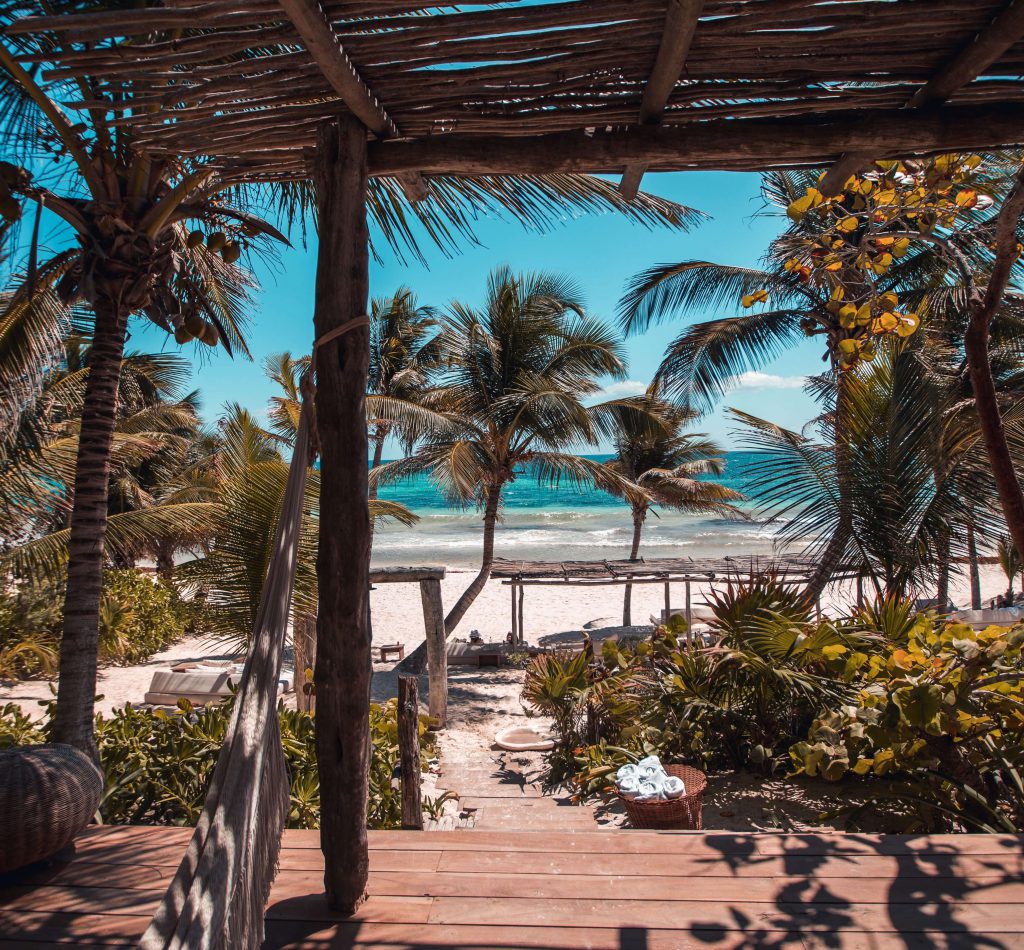 Another gem on the coast of Mexico's Yucatan Peninsula, Tulum is an area covered in enchanting beaches, mystic Mayan ruins, and rocky cliffs above turquoise waters. These stunning highlights, along with its laid-back ambiance, make Tulum the wedding destination of choice for many couples wanting their special day to be filled with bohemian vibes.
Best Venues:
Dreams Tulum: If you enjoy the beach but are craving a wedding in the jungle, the boutique hotel Dreams Tulum just might be the venue for you. While the resort offers numerous event spaces, one of the most mesmerizing is the aptly-named Secret Garden which is hidden within a verdant display of tropical foliage.
Kore Tulum Retreat & Spa Resort: Located within the National Park of Tulum, Kore Tulum Retreat & Spa Resort is another popular venue. It provides a white beach that dissolves into a rocky bluff, making it a perfect choice for an unforgettable ceremony.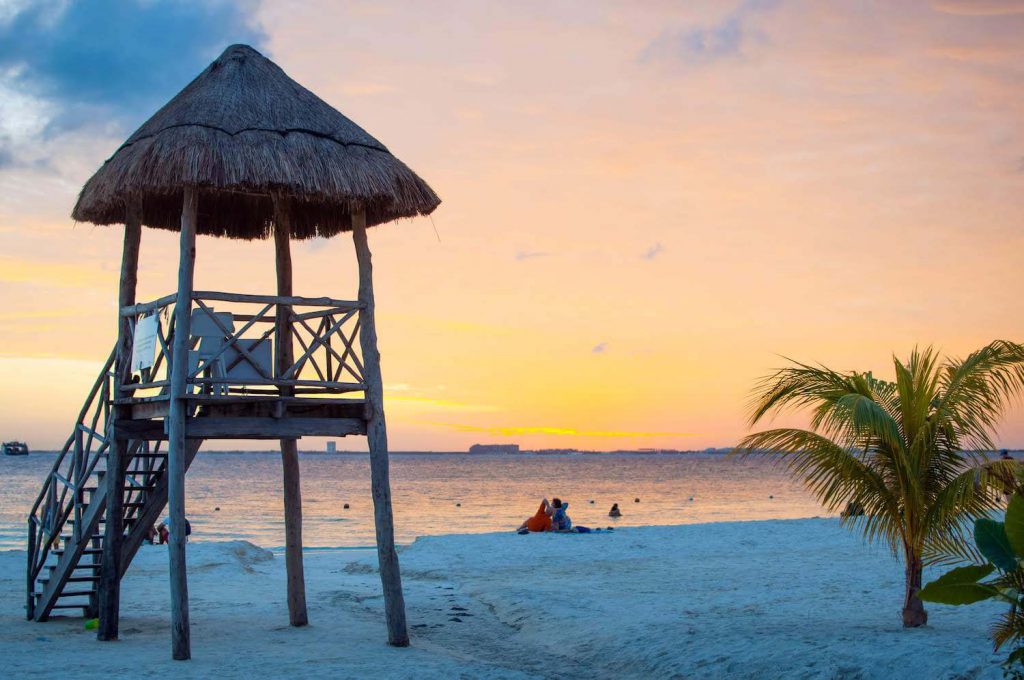 A premier location for beach weddings, Isla Mujeres is a short 15-minute ferry ride from Cancun and surrounded by soft swaths of sand that meld with the warm waters of the Caribbean. The small hotels, free-spirited energy, and inviting locals make this a prime destination wedding location for couples hosting an intimate wedding.
Best Venues:
Zoetry Villa Rolandi Isla Mujeres Cancun: If you're hoping for a small yet lavish celebration, you will appreciate the sophistication of Zoetry Villa Rolandi Isla Mujeres Cancun where you can say "I do" under a flower-covered gazebo on the beach or above the water on its private pier. Additionally, the venue provides complimentary use of its yacht, gourmet meals, seaside yoga, and a host of spa treatments.
Vista de la Luz Caribbean Luxury Villa: For a truly opulent getaway, book the Vista de la Luz Caribbean Luxury Villa where you, your fiancé, and 10 guests can relish in the comforts of this modern home that features attentive staff, panoramic views of Cancun Bay, a pool, and a private beach for your exclusive ceremony.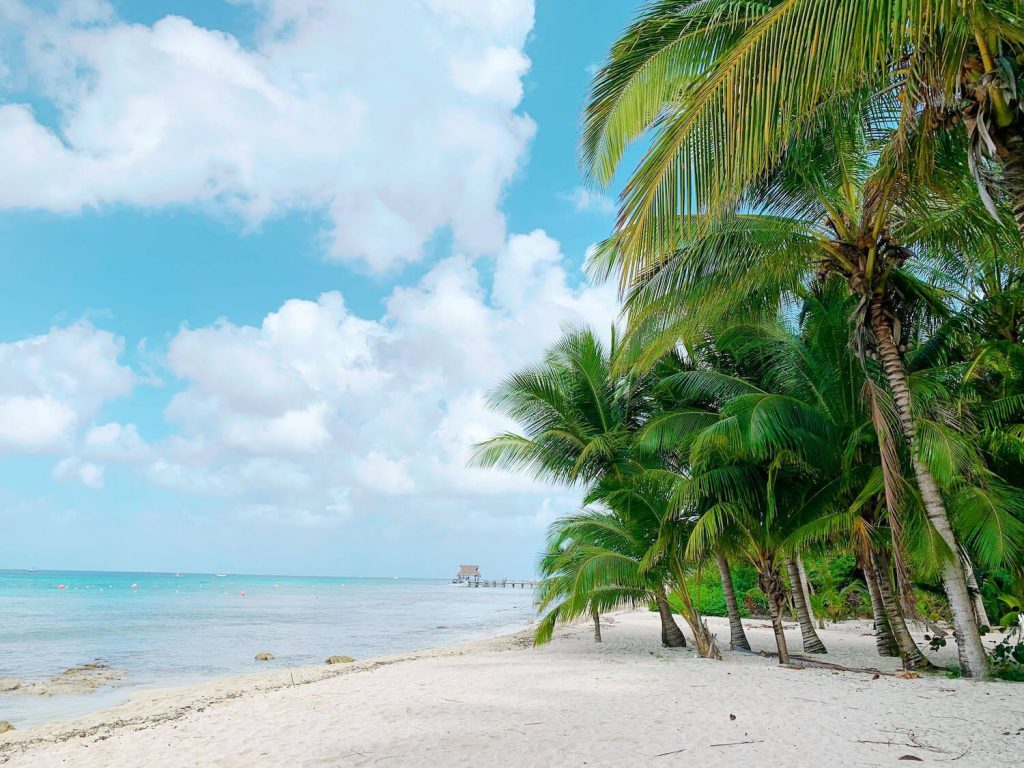 If you dream of those ethereal, post-wedding underwater pictures, or just adore the world beneath the surface of the sea, Cozumel is a must. A largely undeveloped island in the Caribbean, Cozumel provides an off-the-radar feel and a bounty of perks for those who enjoy adventure. For example, diving off the shores of the island allows you to explore a portion of the Mesoamerican Reef and the Museo Subacuático de Arte's submerged sculptures.
Best Venues:
Melia Cozumel Golf: Enjoy a five-star, all-inclusive destination wedding at Melia Cozumel Golf where guests with a passion for the green can take advantage of an 18-hole/par 72 championship golf course while others can snorkel, jet ski, or swim with dolphins. Additionally, its expansive beach provides an ideal space for a ceremony while its range of wedding packages ensures your big day fits your style and budget.
InterContinental Presidente Cozumel: If you want to spare no expense for this trip of a lifetime, book your destination wedding at InterContinental Presidente Cozumel. It provides a range of glamorous wedding packages and can accommodate Mayan ceremonies, underwater nuptials, and traditional weddings.
How to Get Married in Mexico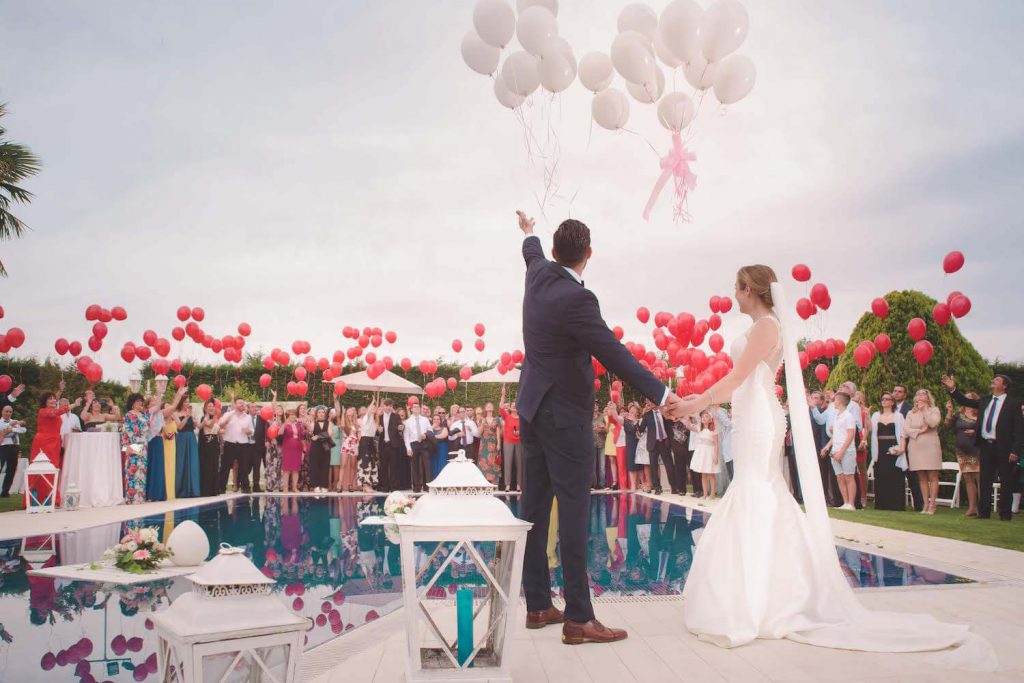 While many couples choose to get their marriage license in their home country and have a religious or symbolic ceremony in Mexico, some want to fully commit to their destination wedding by making it legal in Mexico. If this is you, you'll need to take care of the following pretty extensive To-Dos:
Chest X-ray and Blood Test: As wild as it might sound, some states in Mexico require you and your fiancé to get an x-ray and blood test in Mexico.
Four Witnesses: Your witnesses must have government-issued identification.
Proof of Separation: If you've been married before, you must provide legal documentation of your divorce. If you were widowed, the death certificate might need to be provided. Additionally, Mexico requires females to wait 300 days before re-marrying.
Documentation: Required documentation includes the marriage application form, passports, travel permits (which can be obtained from your port of entry), birth certificates, divorce decree or death certificate (if applicable), and the results from your chest x-rays and blood tests. Additionally, all documents not obtained in Mexico need to be translated into Spanish and notarized at a Mexican Consulate in your home country.
Application Processing: When your paperwork is in order, you will submit it and wait anywhere from a couple of hours to a few days before it is processed. From there, you can be legally married at the registry office or pay a small fee to wed at another location such as the beach or a hotel.
National Marriage Permit: Some states in Mexico require that you obtain a National Marriage Permit.
Certified Copy of the Marriage Certificate: After your ceremony, you need to pick up a certified copy of your marriage certificate at the registry office.
Fees: You can expect to pay about $30USD for the marriage license, close to $8USD for each document that needs to be notarized, and around $190 if you need a National Marriage Permit.
Note: Because requirements vary from state-to-state, check with the municipality where you will wed about the specific protocol.
Tips for a Destination Wedding in Mexico
Here are three key considerations to help ensure your destination wedding in Mexico is more fun than fuss.
1. Hire a Wedding Planner Located in Mexico
As you might have noticed, it can be incredibly difficult to get legally married in Mexico. You can simplify this process by hiring a wedding planner who works in the municipality where you will tie the knot. They'll likely know all the local requirements and might even have some tricks up their sleeve for expediting the process.
2. Consider the Weather
While Mexico is known for its beautiful weather, there are areas that are subject to hurricane and monsoon season. If you'd rather skip the risk of being rained out, confirm you're choosing a date that doesn't fall within a certain area's "bad weather" season.
3. Safety First
While many regions of Mexico are incredibly safe, there are some that pose risks. Make sure you're choosing a safe wedding destination by checking out the U.S. Department of State's travel advisories for Mexico.