When the happy couple in your life gets engaged, it's a moment and milestone worth celebrating. After extending your initial "Congrats!," you'll probably want to celebrate the couple with an engagement gift. While such a gift isn't required or expected before the wedding day, it's a sweet gesture, especially if you plan on attending the engagement party. But with tons of options out there, shopping for that perfect gift can feel like an overwhelming task. Fortunately, we've given you a head start by rounding up the nine best engagement gifts for couples.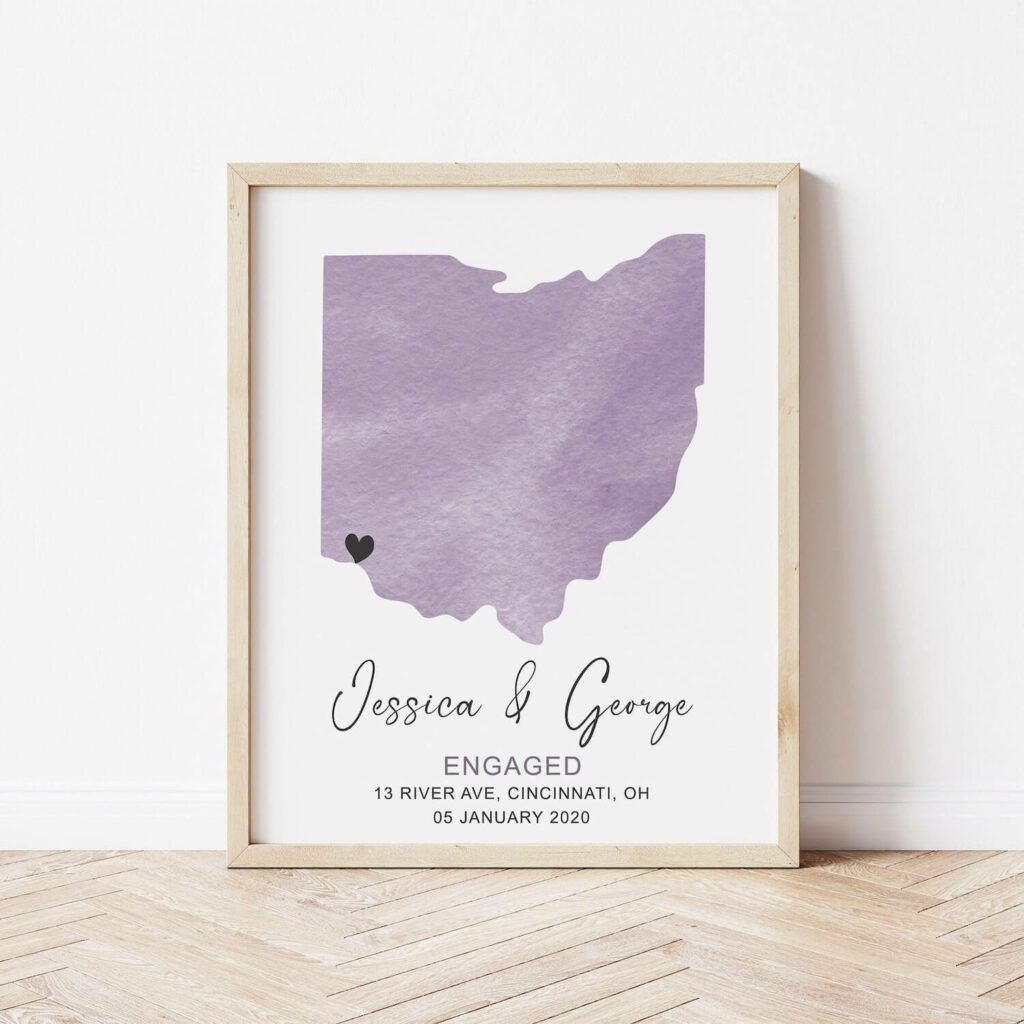 This personalized engagement gift gives you bonus points for thinking of something unique to the happy couple. Just supply some basic info (like the engagement date, location, couple's names, and color choices) and this Etsy shop, Printvints, gives you a beautiful piece of art celebrating the couple's forever story. A heart literally marks the spot on the print where their engagement, wedding, or anniversary happened. Bonus? Printvints has nothing but stellar reviews for wall art.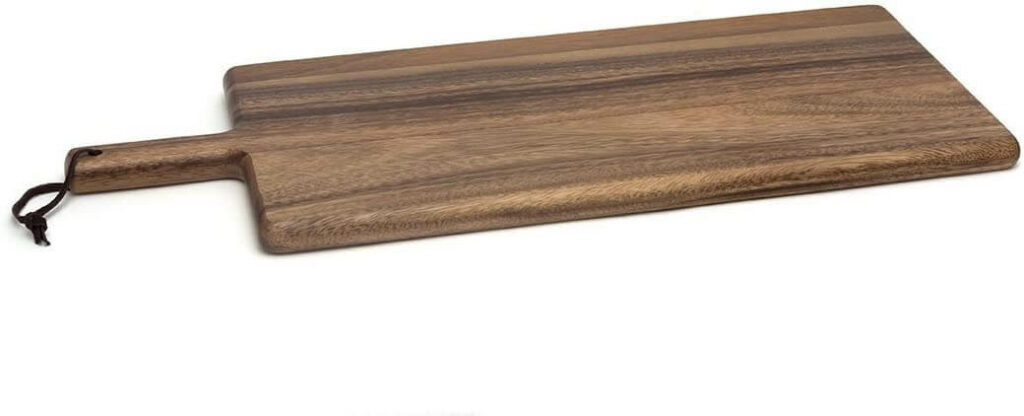 Made out of acacia wood, this cutting board has a neutral style that can fit with any couple's kitchen. Beyond making assorted cheeses, meats, crackers, and marmalades look great, the cutting board is also attractive when artistically displayed with cookbooks or other kitchen decor. It's a practical gift idea for both the couple that loves to cook and the couple that loves to entertain.
Tip: Consider adding a bottle of wine, two stemless wine glasses or tumblers, cheese and crackers, or a grocery gift card to the couple's gift box.
Not only is this personalized bottle of wine gorgeous on the outside, it's filled with a full-bodied cabernet sauvignon that pairs well for an engagement party or a quiet date night. The cabernet sauvignon boasts dark violet hues, aromas of wild berry and spice, and ripe flavors of black cherry and raspberry. The bottle is also individually etched and painted by hand with a custom design that includes the couple's last name and the wedding date, making it a perfect keepsake.
Tip: Make this a gift set by adding wine glasses or a decanter.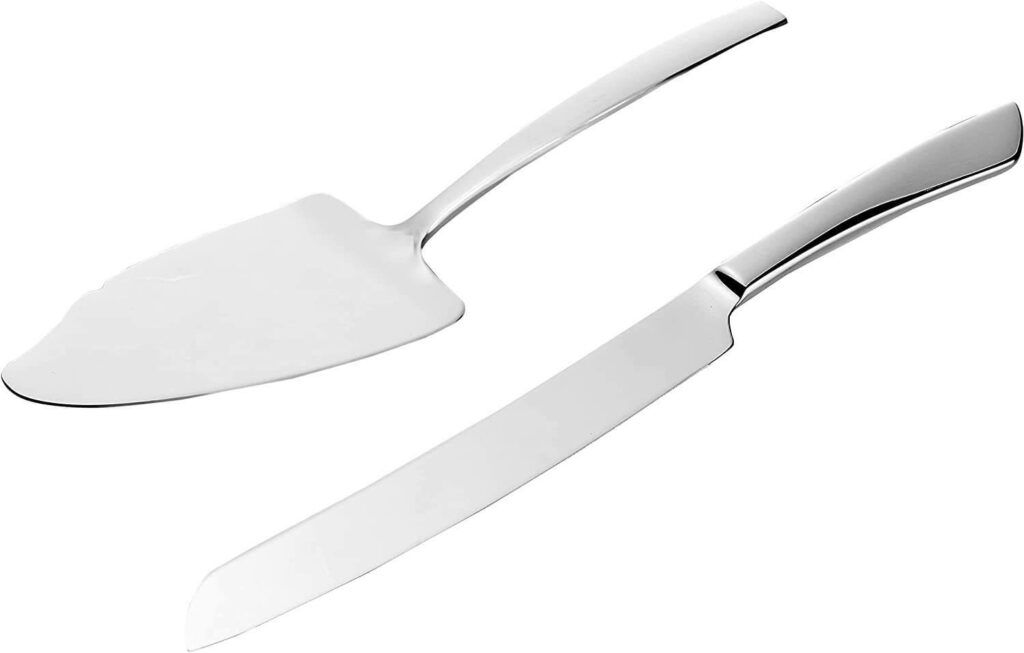 This two-piece cake set, which includes a stainless steel cake knife and pie server, can be used on the lovebird's wedding day and other special occasions. It's a simple, modern, and elegant gift that will delight any couple. Plus, considering serverware like this would need to be researched and purchased during wedding planning, you're just thinking ahead with this thoughtful gift.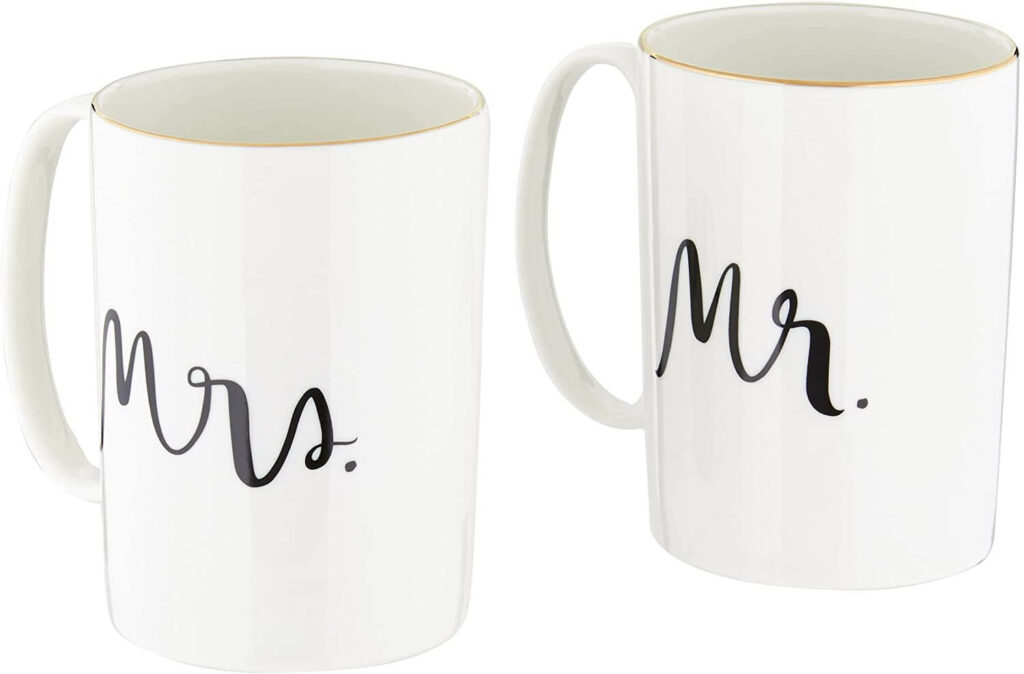 Leave it to Kate Spade to offer a spoonworthy mug set. The playful, cursive lettering is brought to the forefront thanks to the classic, white background. Meanwhile, the gold rim around the top adds that touch of elegance we love and expect. So whether the engaged couple has mugs on their wedding registry, or whether they claim they already have many mugs, this set is a great gift to consider.

Champagne flutes are the quintessential engagement or wedding gift. This Luigi Bormioli set of four is perfect for toasting with bubbly for any occasion, from the engagement to job promotions to the end of a long day. Plus, since there are four flutes, it'll be okay if one breaks.
xyz on Amazon.com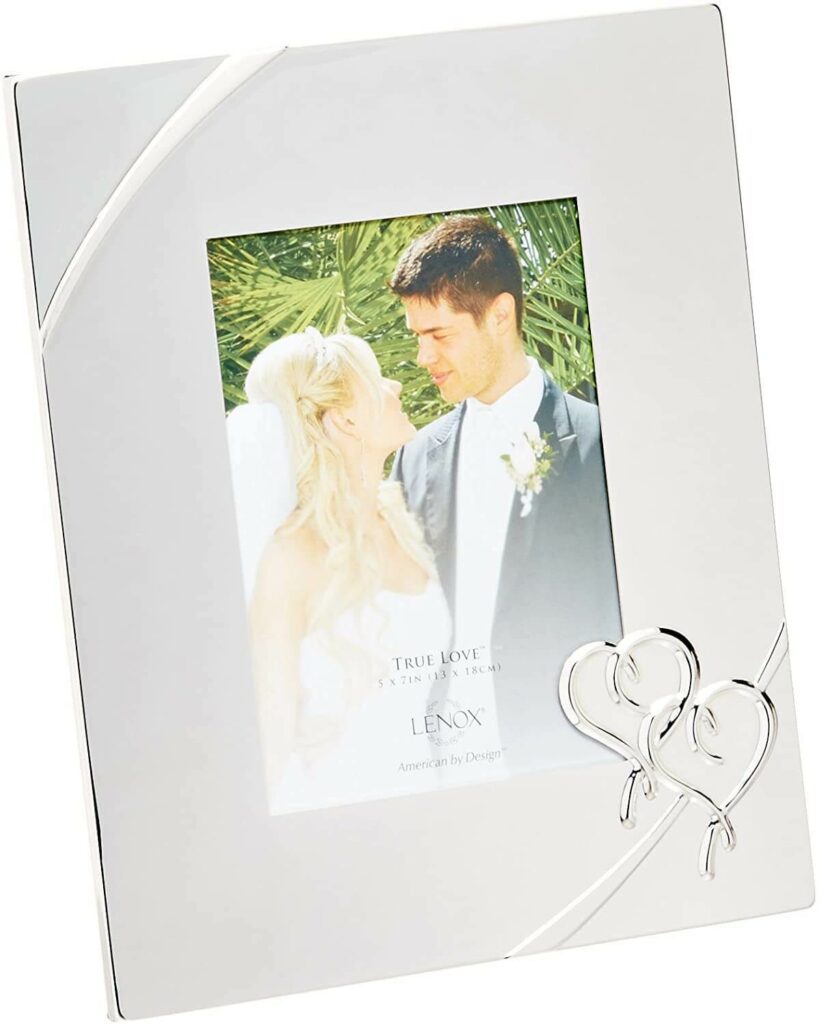 The Lenox True Love picture frame holds a 5×7 photo. Not too small or big, it's perfect for a mantle, book shelf, den, wall, or dresser. The silver color also helps it fit with any home decor, and the two hearts are a subtle yet strong reminder of the special memory that's framed (like the couple's engagement photo).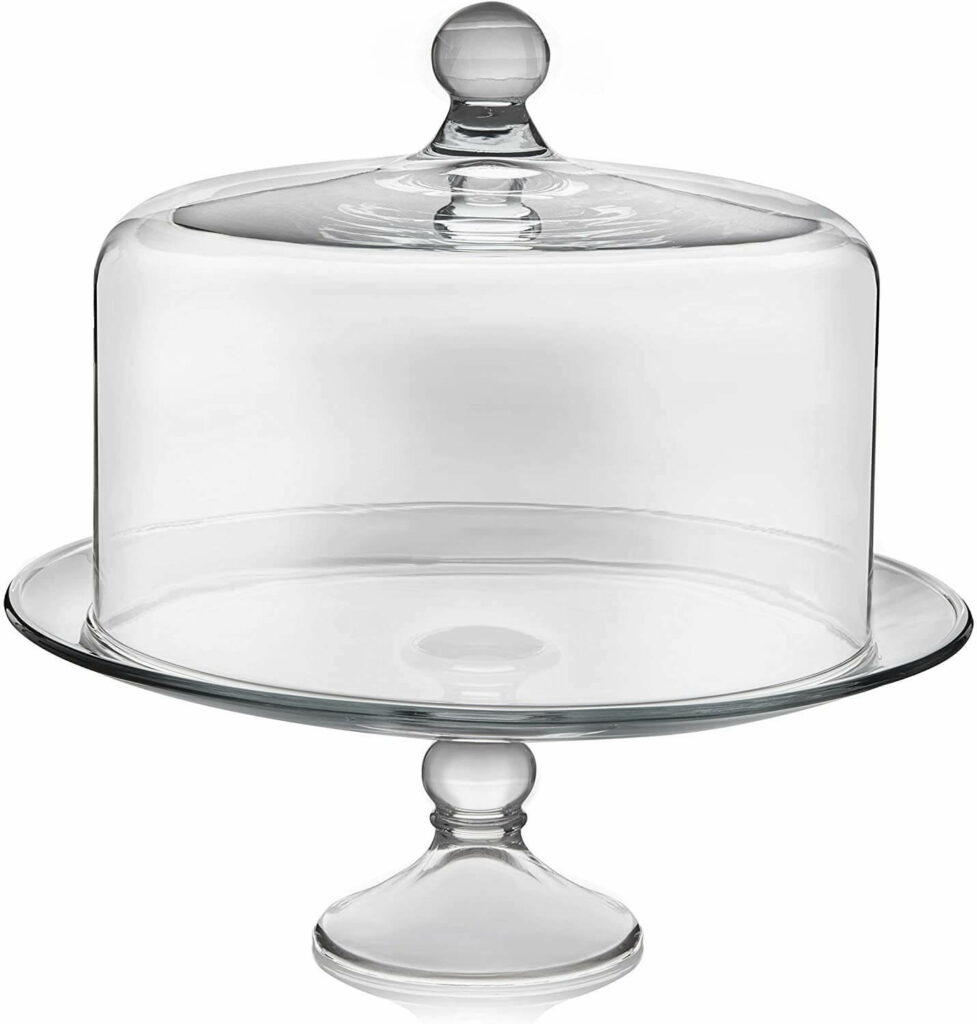 We think everything, from cookies to cakes to muffins, looks better on a cake stand. This Libbey Selene cake stand should be everyone's engagement gift. It's gorgeous, all glass, and fits wherever it's displayed, from the couple's kitchen counter to their dining room table.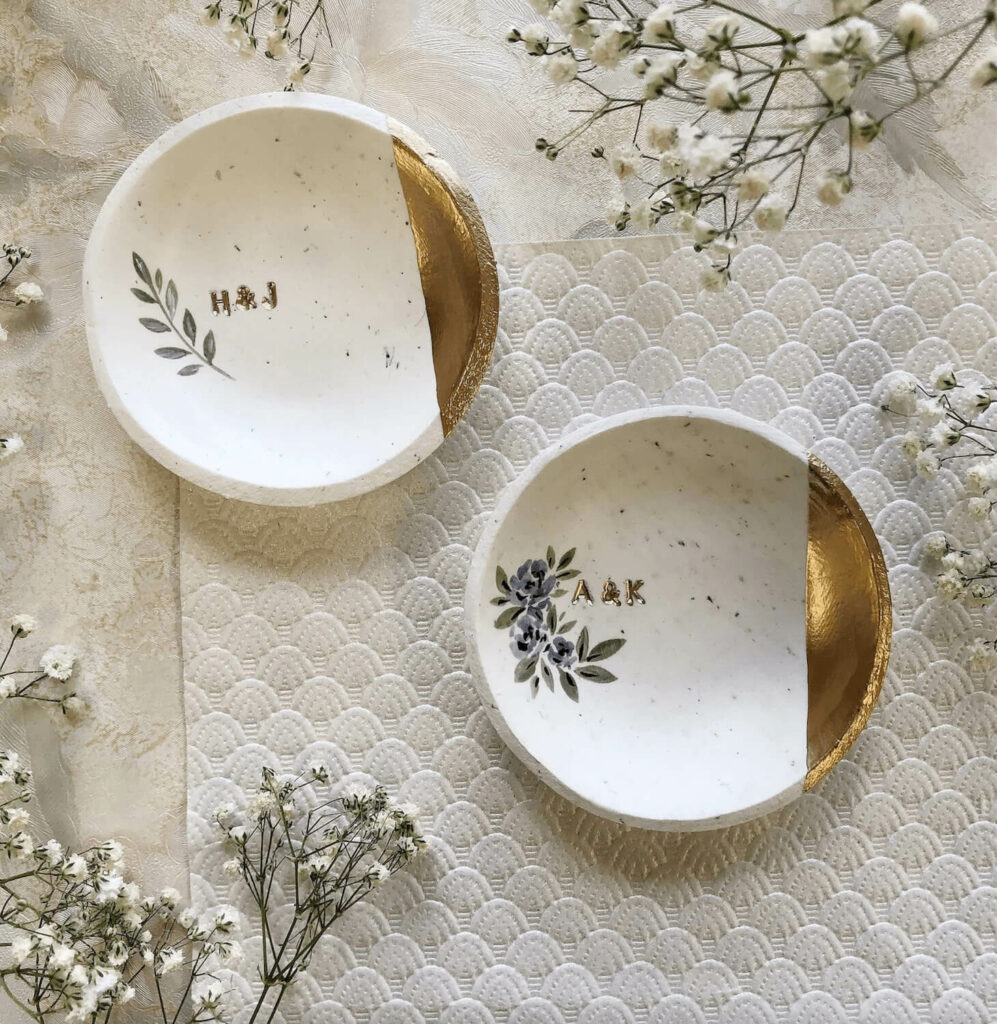 There are jewelry and ring dishes, and then there are these hand-painted dishes from Etsy. These tiny (3" diameter) Scandinavian-inspired dishes aren't ceramic, meaning they won't shatter if the soon-to-be-married couple drops or bumps into them. This is a small engagement gift with tons of meaning and beauty.