As soon as you hear the happy news about your loved one's engagement, you'll likely start thinking about the perfect wedding gift. While the couple may help you by creating a wedding registry, there are other thoughtful gifts out there to keep on your radar. From classic champagne flutes and heirloom cookware to a customized cookbook and a giant tower of engraved blocks, read on for 20 wedding gift ideas for 2021.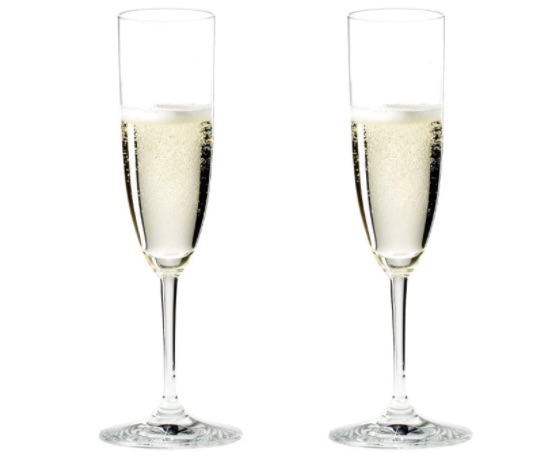 One of the most high-quality brands of glassware, these champagne glasses provide both timeless elegance and engineering that enhances the quality of bubbly. Riedel is a family-owned, 300-year-old crystal company known for crafting glassware of superior quality, and their champagne glasses don't disappoint. They're a favorite for light, fresh, and dry champagnes, as they pull the bubbles to the surface with dramatic effect and highlight the sparkling features of the drink.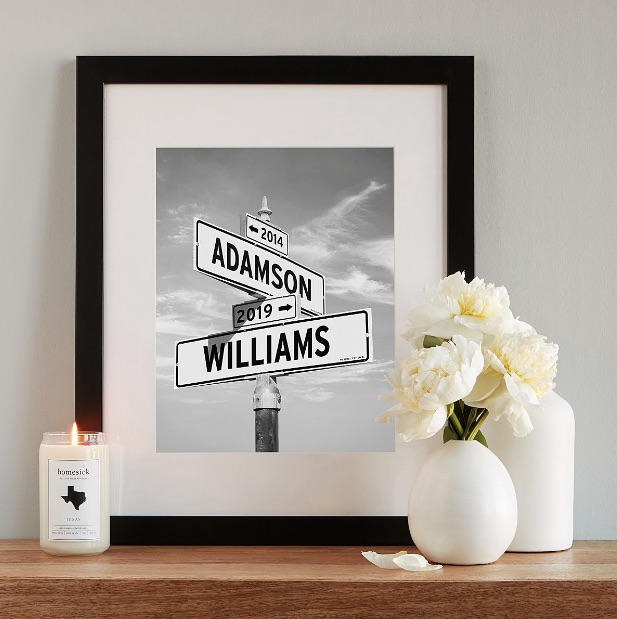 Highlight the couple's crossing paths by purchasing this chic print. The photo was taken by Philadelphia artist Patricia Carlin and is available in black and white or color. You simply let Uncommon Goods know the names you want on the street signs, and they create a customized print. You can also individualize this home decor further by requesting it to be framed in wood, tin, platinum, silver, or gold. This is a favorite personalized wedding gift for good reason.
$75.00-$175.00 at Uncommongoods.com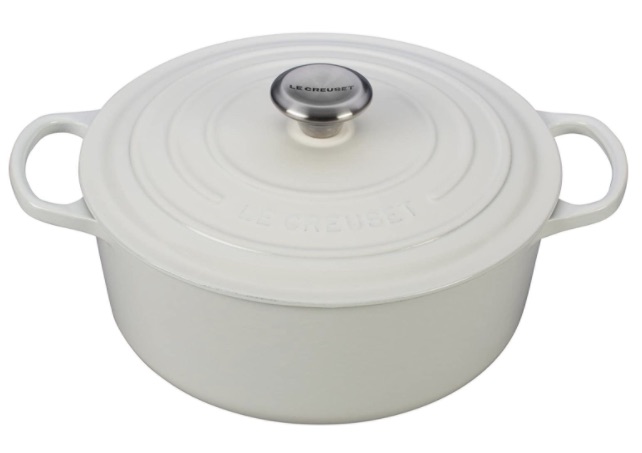 One of the most popular wedding gifts, this dutch oven is a great option for the couple that loves to cook. It's one of those rare pieces of heirloom cookware that's so durable, useful, and classic that the couple can pass it on to future generations.
This dutch oven is a pro at slow cooking, braising, or roasting delicious meals, and can even be used to cook bread and cookies. It has superior heat distribution and retention, and an enameled surface that's ideal for raw or cooked food storage, and for marinating with acidic ingredients like wine. It's also known for the variety of hues it comes in, which means you're almost sure to find one that perfectly complements the couple's style.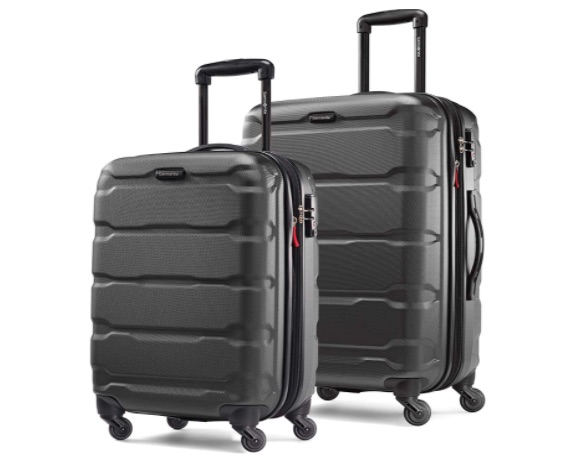 When it comes to hard luggage, this option makes for a great wedding gift. It includes two upright bags to accommodate everything from a weekend trip that only requires a carry-on to a multi-week vacation that warrants a large bag or many bags. The set also features four multi-directional, oversized spinner wheels, TSA-compatible locks, and retractable pull handles. Additionally, this luggage includes a book opening case and can be expanded if the couple needs to pack more items.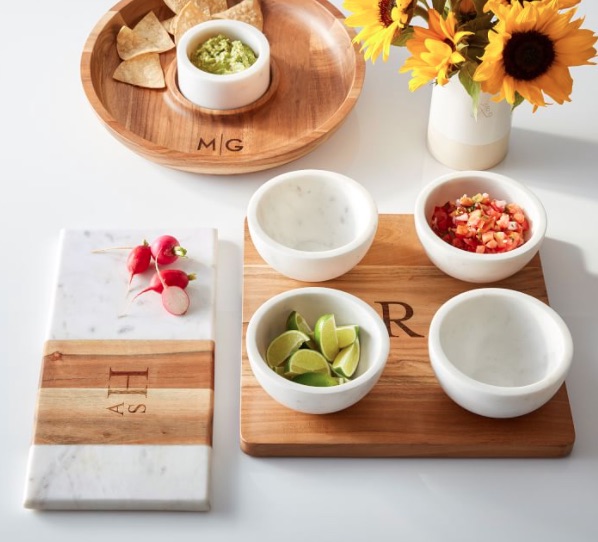 This chip and dip set is a must-have for the married couple that loves to entertain. Whenever they have a few friends over or host a larger celebration, this gift set will be a go-to. It includes a stunning natural acacia wood-serving bowl with a white marble dip insert that nests in the center.
You can even personalize the set by having the wooden bowl engraved with the couple's monogram. And if you decide you want to add to the set, there are serving platters, additional bowls, and other pieces you can purchase.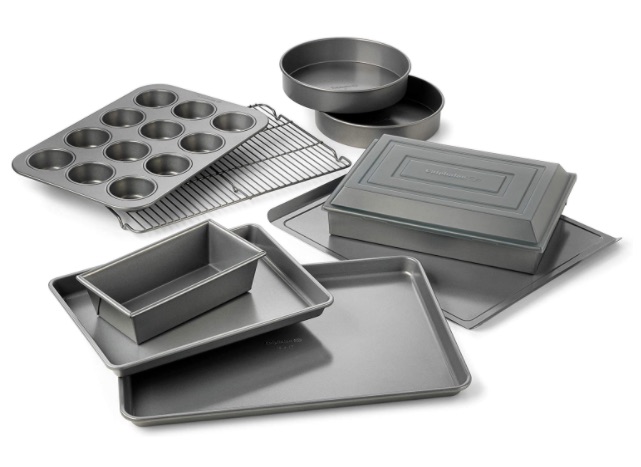 If you want to help the couple complete their bakeware needs, purchase this impressive set. It includes all the essentials with a cookie sheet, baking sheet, round cake pan, brownie pan, rectangular cake pan, cooling rack, lid for the cake and brownie pan, medium loaf pan, and a 12-cup muffin pan. These items feature interlocking nonstick layers, evenly heat food, and are dishwasher safe. If you want to gift simple, effective bakeware, this is the set for you.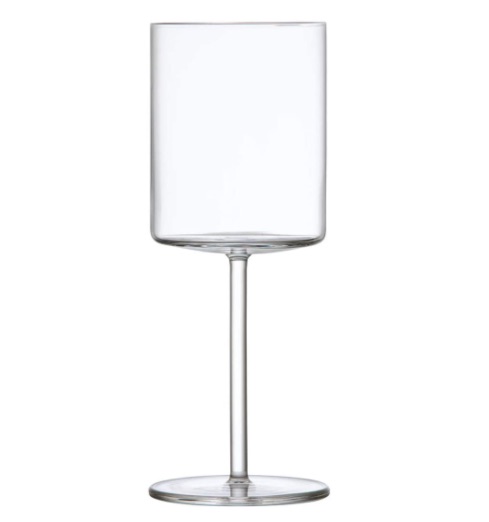 An acclaimed gift for fashion-forward couples, these German-made wine glasses feature a chic, cylindrical bowl and an elegant stem. Beyond the visual appeal, they're incredibly resistant to breakage and are dishwasher-safe. For red wine connoisseurs that appreciate a more modern aesthetic, the Modo Collection is hard to beat.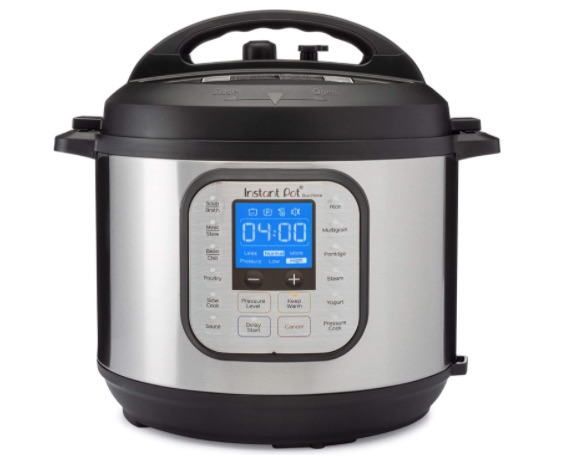 This in-demand kitchen item is like seven appliances in one: It's a pressure cooker, slow cooker, rice cooker, steamer, sauté pan, food warmer, and yogurt maker. It also features 13 one-touch Smart Programs that let the couple easily prepare fall-off-the-bone ribs, soups, beans, rice, poultry, yogurt, desserts, and more.
The microprocessor monitors also adjust pressure, temperature, time, and heat to cook food up to 70% faster than other methods. This item doesn't skimp on safety, as it has more than 10 built-in safety features, like Overheat Protection™ and Safety Lock. Plus, the newlyweds will get free access to over 1,000 recipes through the Instant Pot recipes app.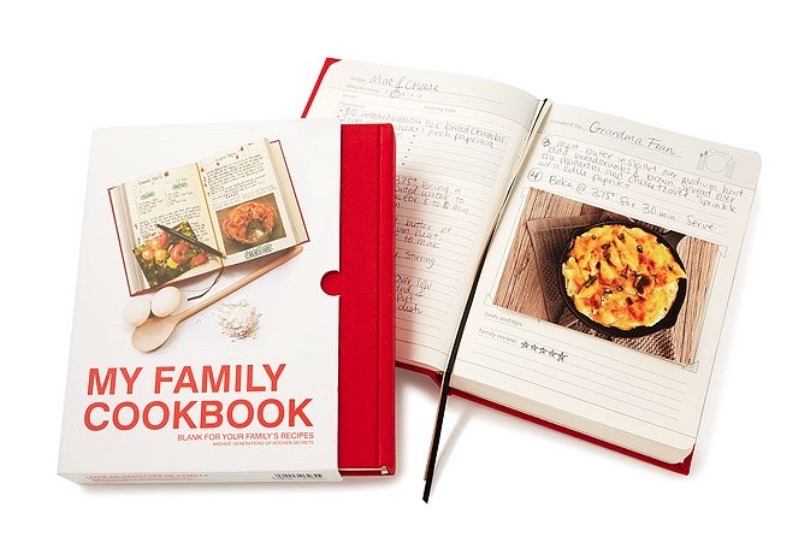 One of the most thoughtful gifts on this list, this keepsake cookbook allows the couple to collect all their family's favorite recipes. The book has space for over 80 recipes and includes blank pages for conversion tables, photo galleries, and areas for family members to record their memories of the recipes.
Give this as an early wedding present so the couple can ask guests to come prepared with their favorite recipe to add to the book, which they can display by their guest book. They can also use family gatherings to work on the book. From the secrets of grandma's legendary chocolate chip cookies to dad's recipe for soothing chicken noodle soup, this cookbook will be the place where the couple can find it all.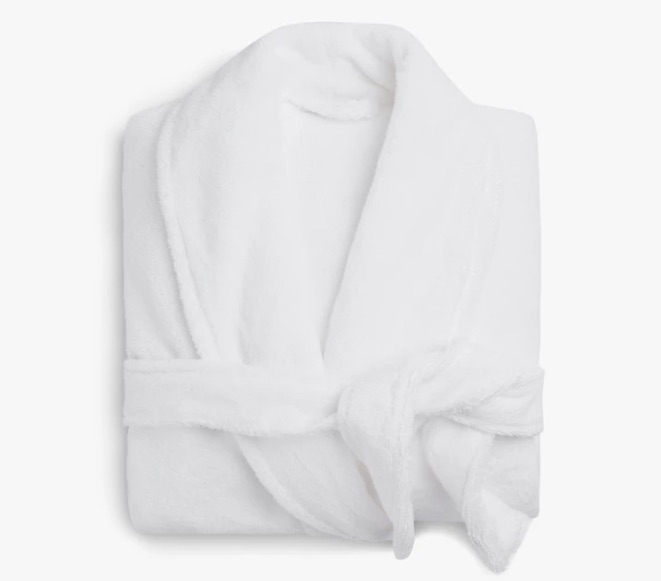 One of the best wedding gifts on this list for couples that like to get cozy, this classic bathrobe will make the newlyweds feel like they never left that fancy hotel they splurged on for the honeymoon. These robes include two slouchy front pockets, a snug waist tie, and a plush shawl collar. They're also made of 100% long-staple Turkish cotton, amping up the comfort. This type of cotton is stronger, softer, and more durable than most fabrics, and typically has less fray, pill, wrinkle, and fade.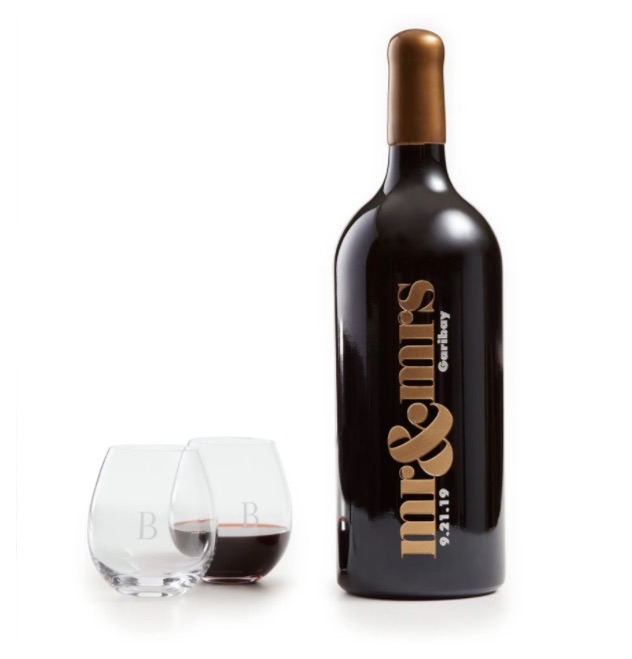 A fun and customizable gift, this wine bottle is individually etched and painted by hand with a custom design that includes the couple's names and wedding date. This commemorative bottle is also filled with a full-bodied Cabernet Sauvignon made in California that can be the special drink they share on the one-year anniversary of their wedding day. And even after the bottle's empty, it can serve as a piece of home decor that reminds them of their commitment to love, making it a perfect memento.
$59.00 at Markandgrahamwine.com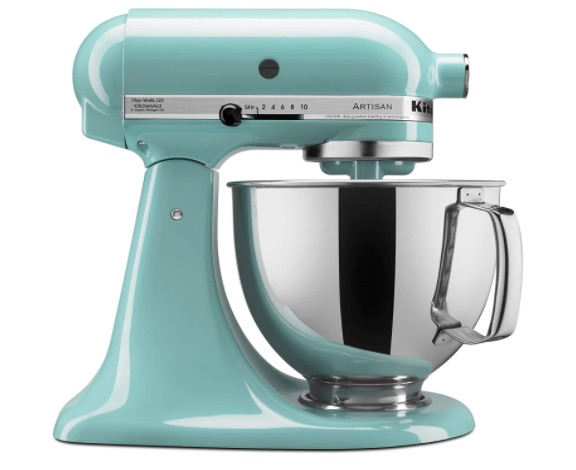 The number one choice when it comes to stand mixers, this KitchenAid mixer has a prominent position on most wedding registries. It includes a flat beater, dough hook, and wire whip, and 10-speed control that can meet all mixing needs. Additionally, it features a durable, stainless-steel mixing bowl that allows the at-home-chef to make a large batch of whatever they're whipping up.
This kitchen staple also comes in a wide array of colors, making it a popular focal point in many kitchens. You can enhance this gift by purchasing one, or all, of its attachments, which include a 7-blade spiralizer with peel, core, and slice attachments, a pasta roller, and an ice cream attachment.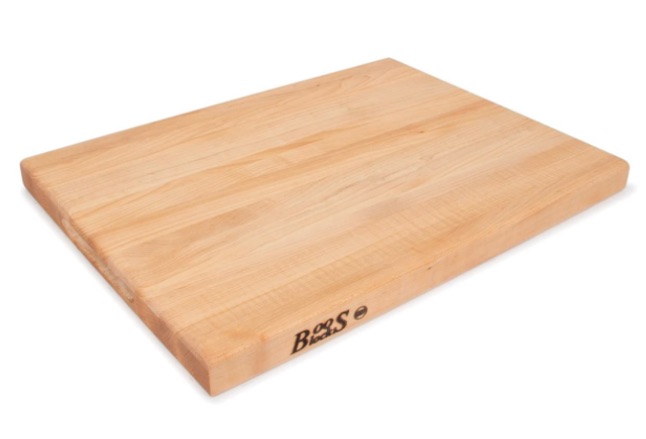 This heirloom cutting board is of superior quality, as it's made in the US from sustainably-sourced and hand-selected Northern Hard Rock Maple Wood. This is a solid, premier wood that's one of the finest, most durable food preparation surfaces in the world, and provides a cutting surface that protects the edges of knives. Unsurprisingly, this cutting board is used in many commercial kitchens.
This board is also reversible, with both sides acting as cutting surfaces, and antimicrobial as the wood contains naturally occurring enzymes that kill bacteria.
This classic gift set is a great way to freshen up the happy couple's bathroom as they head into married life. The set includes four bath towels, hand towels, and washcloths, in addition to one tub mat, providing all the bathroom linens a couple could need. All towels are made in Turkey of 100% long-staple Turkish cotton and feature a ribbed dobby design for a clean, modern look. Additionally, the towels are free of harmful synthetic dyes, making them better for the couple and the planet.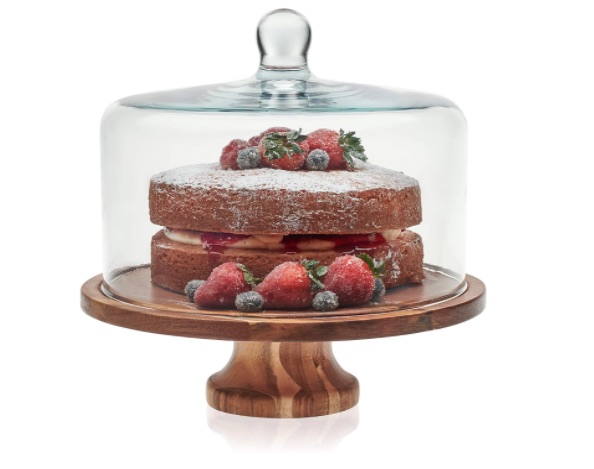 A traditional stand with a modern edge, this elegant acacia wood serving board and glass dome helps the couple both display and protect desserts until it's time to dig in. The footed 11.6-inch round serving board comes with a 10.5-inch glass dome that features a ball top for easy handling and added aesthetic appeal. The raised position of the board also makes passing and serving easier. If the couple has a passion for baking, this classic gift is an easy choice.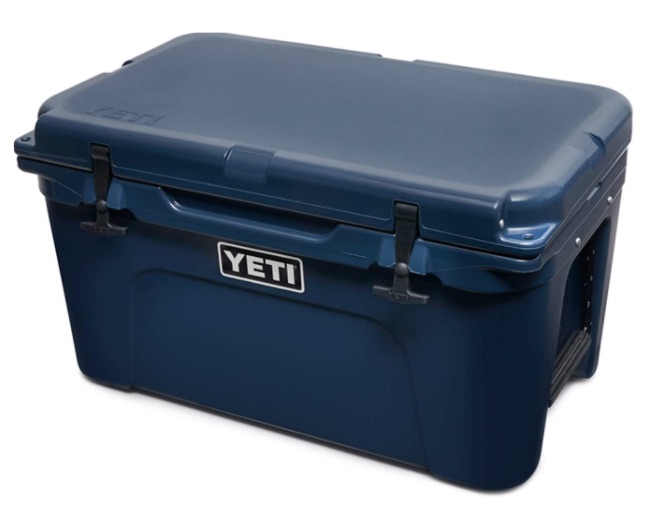 Treat the happy couple to one of the world's most elite, effective coolers, using legendary, innovative technologies to create unsurpassed toughness and famed ice retention. The trick to the whole "ice never melting" thing is the impressive three inches of PermaFrost Insulation and an extra thick FatWall design (which is also certified Bear-Resistant!).
The cooler can hold up to 26 cans with a recommended 2:1 ice-to-contents ratio and features T-Rex Lid Latches constructed of heavy-duty rubber that won't result in a busted latch. Essentially, this cooler is perfect for everything from a backyard cookout to the most extreme outdoor adventures.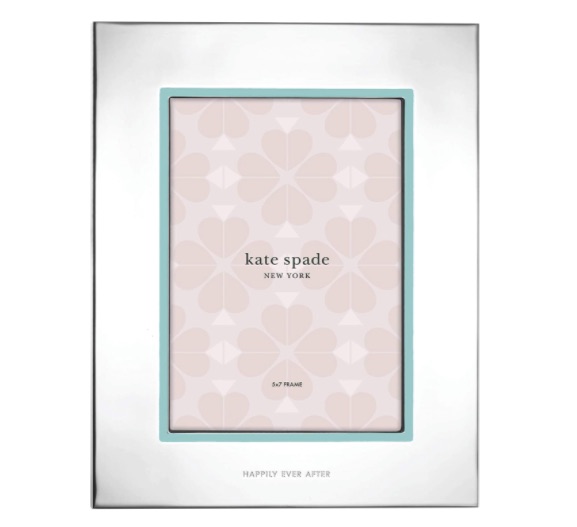 An optimal place for the newlywed's favorite photo from their special day, this sophisticated, silver-plated frame is a wedding gift that will be cherished for a lifetime. The frame complements almost any style, while also serving as a stunning statement piece, meaning the couple will want to have it displayed in a prominent place in their home. It also adds an extra touch of romance with a "Happily Ever After" inscription.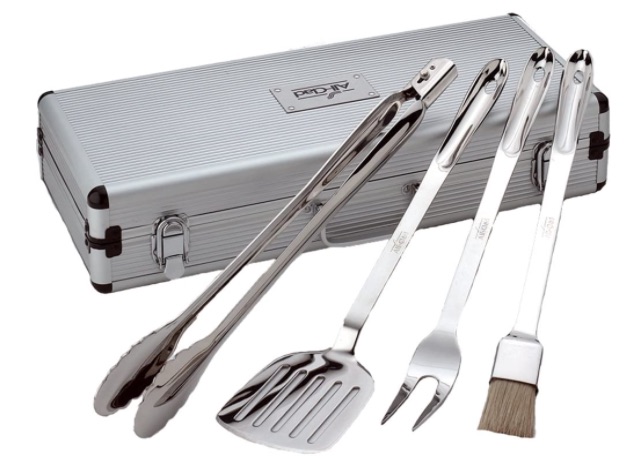 If the couple loves to barbeque, enhance their cooking experience by purchasing this cookware set. Made with durable 18/10 polished stainless steel, this quality set includes a two-pronged fork, a boar's head brush, locking tongs, and a slotted turner.
Each tool is ergonomically designed with extra-long handles to keep hands at a safe distance from the grill. The handles also feature a hole that allows the cook to hang them within easy reach. Plus, the set comes with a locking metal storage case that protects the tools between use.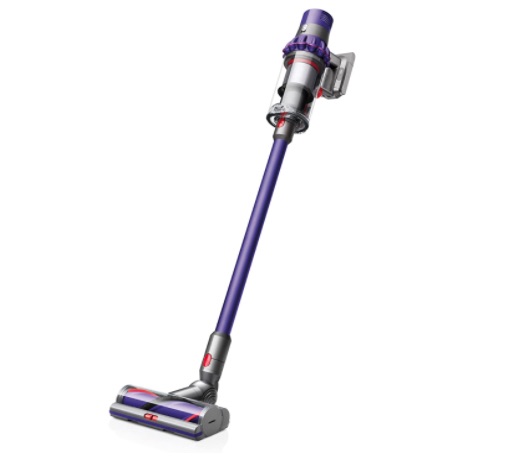 Out of all the gadgets you could gift, this is one of the most popular. Bringing ultimate convenience to the couple's cleaning endeavors, this vacuum can run for up to an hour cord-free, and has three power modes that can accommodate any floor type. The couple can also easily transform it into a handheld vacuum for a quick cleanup or to access hard-to-reach spaces. Additionally, this powerful machine traps 99.99% of particles, dust, and allergens as small as 0.3 microns.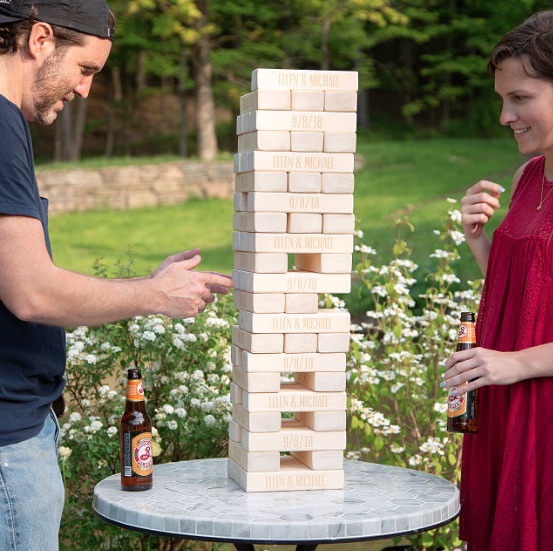 If you want to give a truly unique wedding gift, jump at the chance to purchase this personalized giant tumble tower. Every oversized piece of this handmade game can be engraved with the couple's names and the date of their nuptials, making it a fun way for them to commemorate their big day.
To play, you stack the blocks into a sturdy tower, then each player takes a turn removing a piece. The more blocks that are removed, the more precarious the tower becomes. Some couples even choose to use this tower as an alternative to a guest book, having each wedding guest take a turn removing a block, and then signing that block, along with a special message for the couple.