Want to be the favorite guest at every wedding you attend? Finding the perfect gift for the happy couple can make it happen! Whether you're looking for a sentimental keepsake or a practical item to help the newlyweds start their journey together, we've got you covered. In this guide, we've curated 65 thoughtful, unique, and useful wedding gift ideas that may already be on their wedding registry. No matter which one you pick, it will serve as a lasting token of your affection and best wishes.
1. Video Doorbell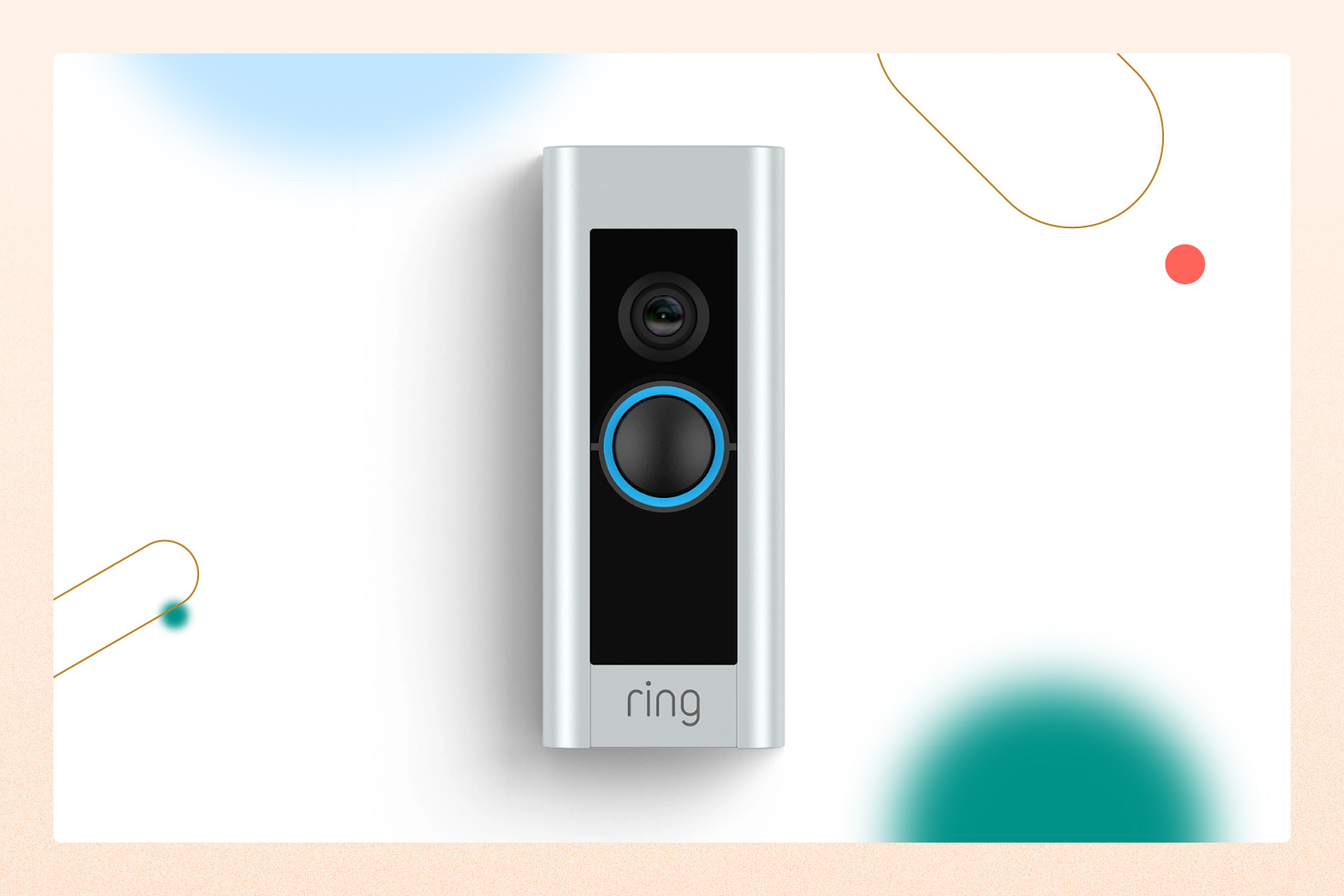 Elevate the newlyweds' home security and convenience with a cutting-edge video doorbell, like the Ring Video Doorbell Pro. This thoughtful gift ensures they can see and communicate with visitors from anywhere, providing peace of mind and enhancing their daily lives.
2. Wine Opener
Make uncorking celebrations a bit easier with a high-quality wine opener, such as the Geminis 10.5″ Electric Wine Opener from Berghoff. It's an essential tool for any couple who loves to savor fine wines together.
3. Stand Mixer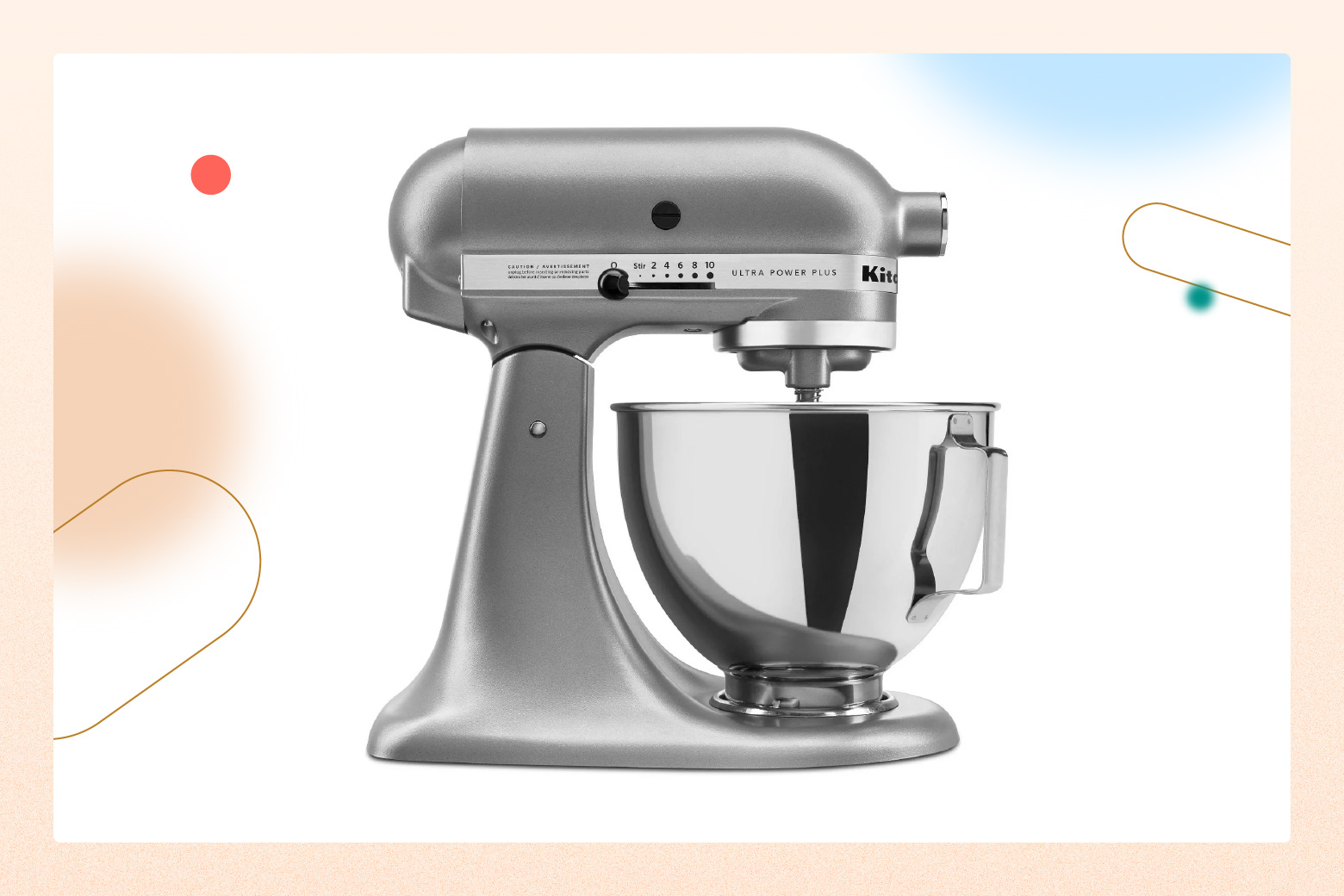 A gourmet stand mixer like the Cuisinart Precision Master Stand Mixer brings the joy of culinary creativity to the kitchen. Thanks to its versatility, a powerful mixer makes an ideal choice for couples who love to turn their home into a culinary haven.
4. Coffee Maker
With a top-notch coffee maker, the loving couple can brew their favorite coffee, one cup at a time. Perfect for those morning rituals and cozy moments, a gift such as the Ninja DualBrew Pro Specialty Coffee System will become an essential part of their kitchen setup.
5. Smart Speaker
Enhance their living space with a modern smart speaker, like a Google Nest Mini, that offers more than just technology. These devices are gateways to entertainment, convenience, and a more connected life.
6. Knife Set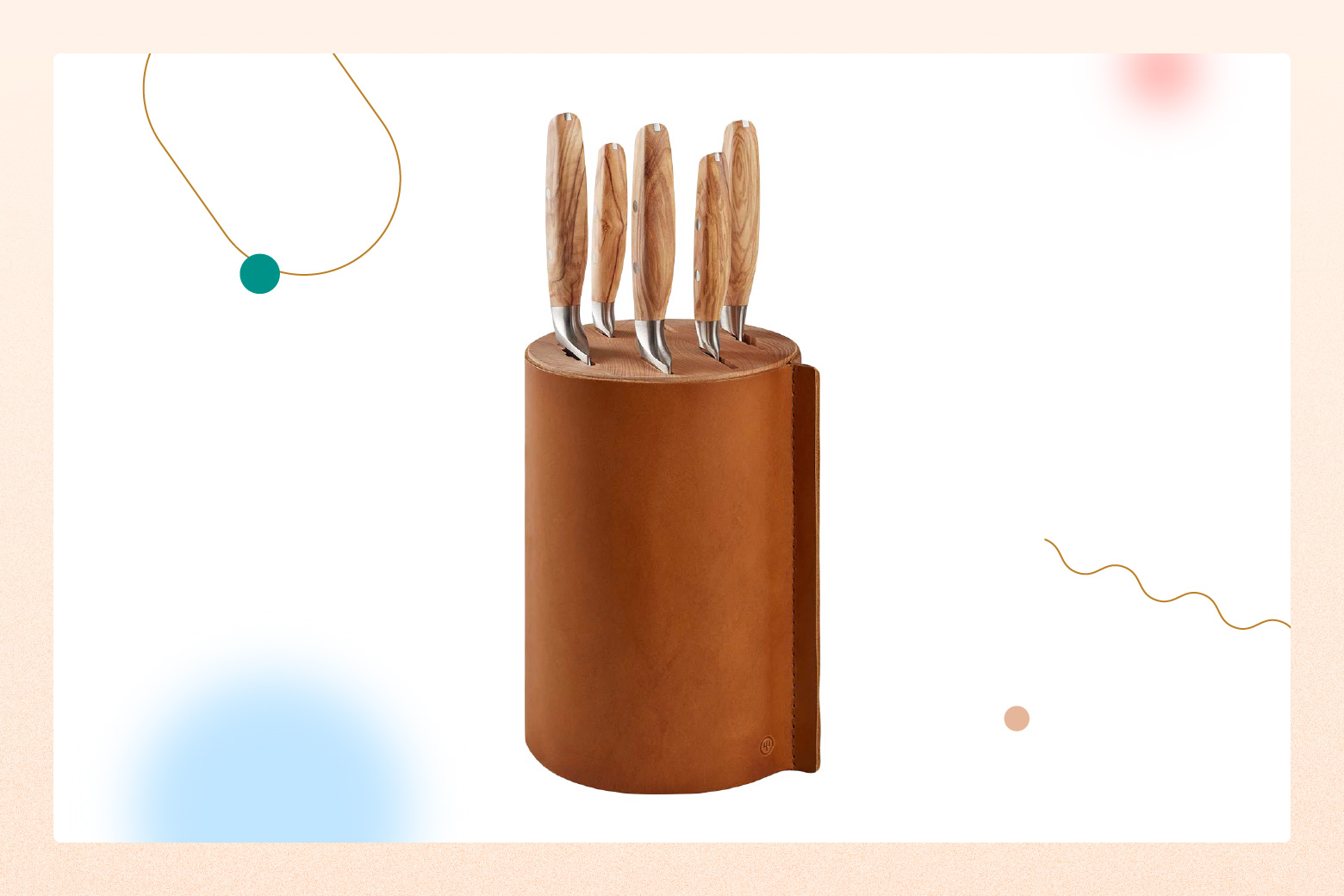 Every kitchen can benefit from a designer knife set, a gift that combines both functionality and aesthetics. Consider the Wusthof Amici 6-Piece Knife Block Set. It's a lasting token of your well wishes that adds style to their future culinary journey.
7. Blender
You can't go wrong with a classic wedding gift — the blender! It's a versatile and indispensable kitchen companion, making daily smoothies, soups, and sauces effortless. You can help elevate their appliance collection with a Vitamix A2300 Ascent Series Blender.
8. Bar Set
A bar set like the Lenox Cocktail Party Bar Tool Set is the ideal addition to the newlyweds' home. It's perfect for crafting signature cocktails and entertaining guests.
9. Picnic Basket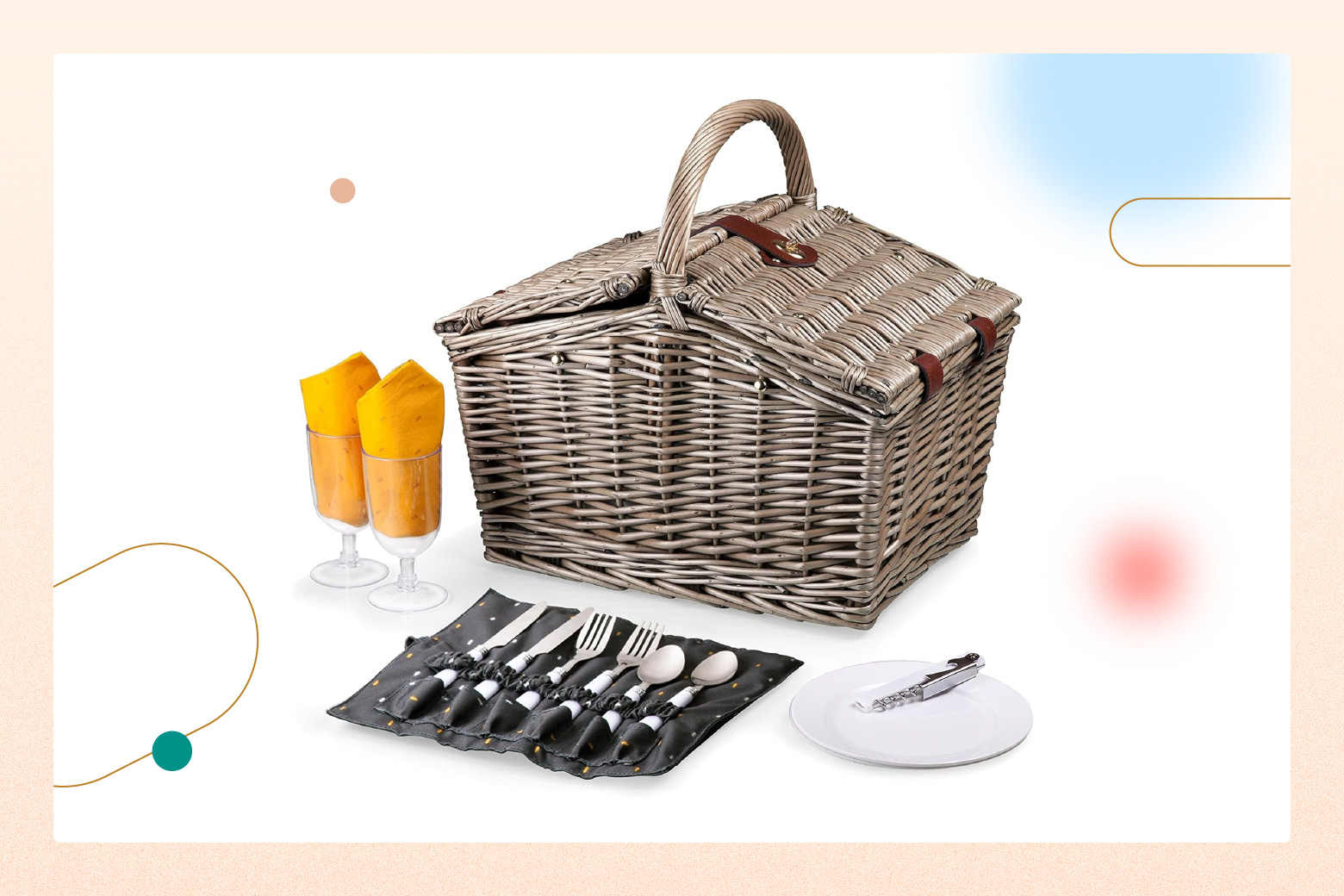 A picnic basket promises the newly married couple some memorable outdoor adventures. The Picnic Time Classic Picnic Basket is filled with charm, practicality, and everything needed for the perfect outdoor dining experience for two.
10. Comforter
A luxurious comforter is the gift of warmth and coziness, ensuring the newlyweds sleep in comfort and style. It's a thoughtful addition to their bedroom that promises nights of sweet dreams and cherished moments. Brooklyn Loom's Marshmallow Sherpa 3-Piece Comforter Set is so supremely fluffy they'll want to stay in bed all morning.
11. Toaster Oven
A toaster oven is a small yet mighty kitchen appliance that simplifies cooking for busy couples. The AirFryer Toaster Oven from Cuisinart goes beyond simple toast, with the ability to cook things like chicken wings, pizza, vegetables, and more. It's a thoughtful gift, perfect for preparing quick and easy meals.
12. Wine Glasses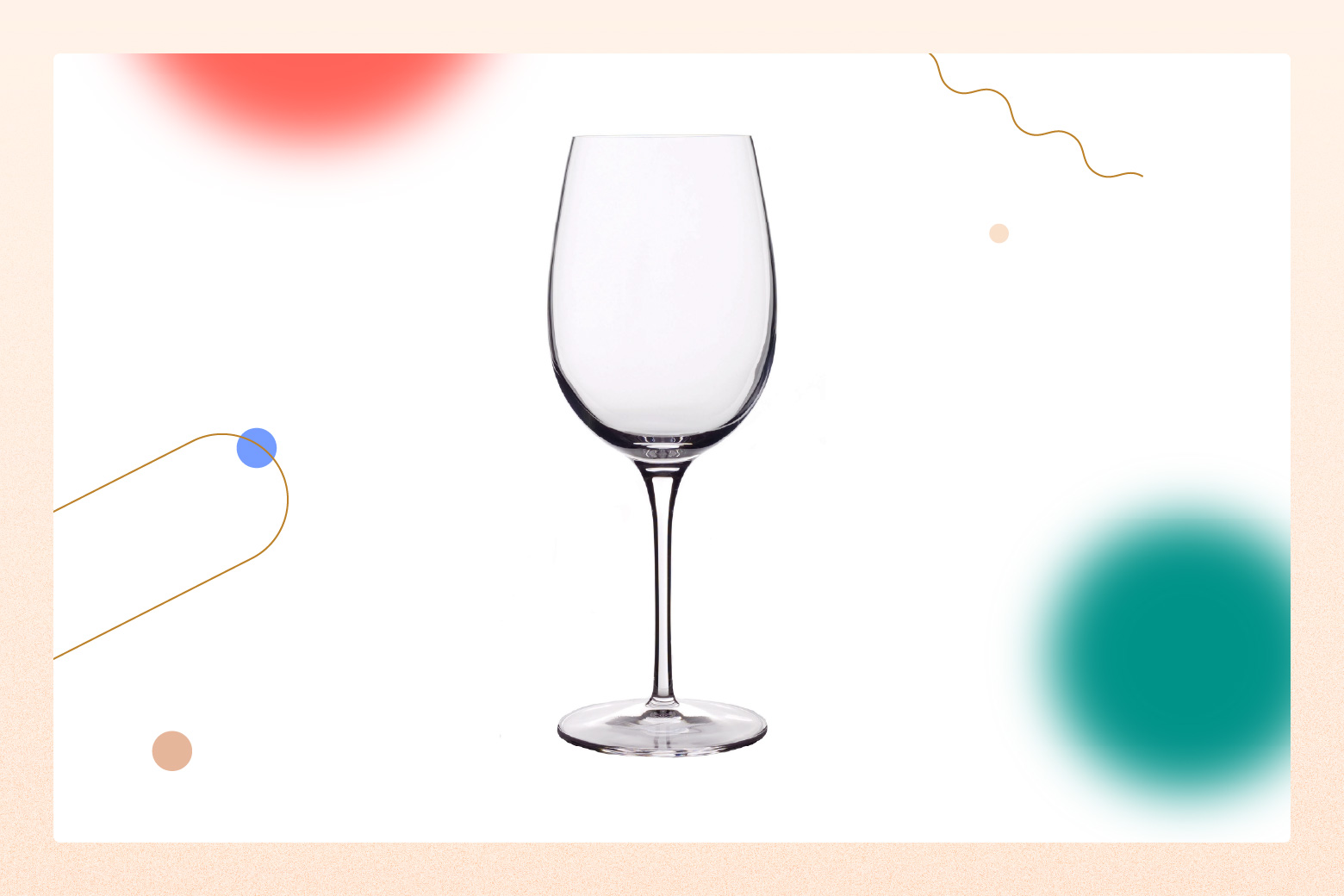 Wine glasses embody sophistication and are an excellent way to toast to special moments. This timeless gift is perfect for couples who appreciate the finer things in life. If the couple prefers red wines, consider an elegant set of four Bordeaux Wine Glasses from Luigi Bormioli. A combination set like the Libbey Signature Greenwich 12-Piece Wine Glass Party Set is great if you're unsure of their preferences.
13. Cookware
Cookware, a kitchen essential, equips the newlyweds to create delicious meals together. Consider the Foodi NeverStick Premium 10-Piece Cookware Set from Ninja, which will enable them to sauté, fry, sear, broil, roast, and more with the benefit of nonstick cooking.
14. Personalized Frame
For the sentimental couple, a personalized frame provides a charming way to display cherished memories. This gift adds a personal and decorative touch to building their new life together.
15. Air Fryer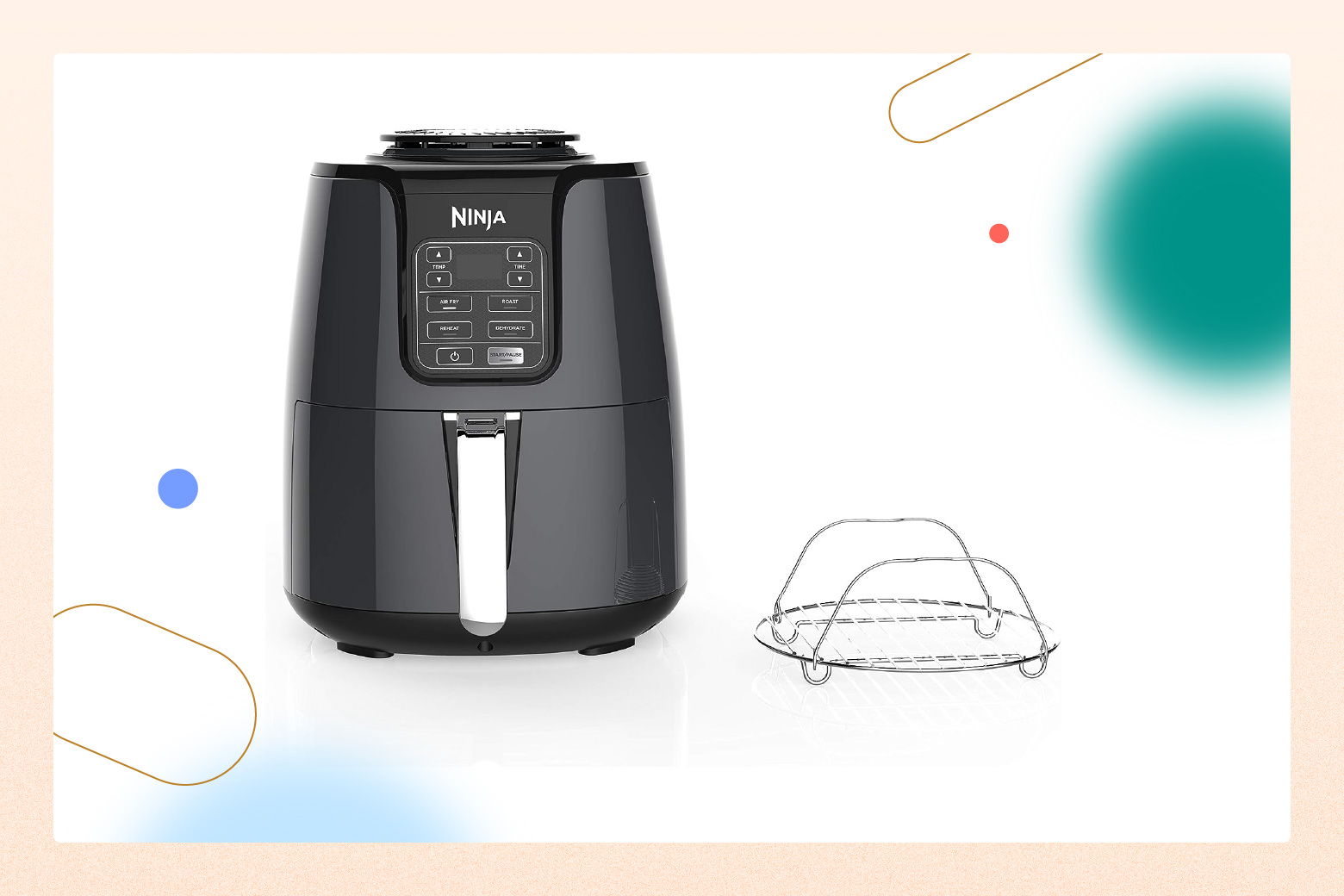 An air fryer revolutionizes cooking by using little to no oil and making indulgent dishes healthier. Gift the newlyweds the joy of guilt-free indulgence and culinary innovation with a Ninja 4 Qt. Air Fryer. Using convection heat, it can air fry, air roast, hydrate, and rehydrate foods.
16. Sparkling Water Maker
A sparkling water maker brings a touch of effervescence to anyone's daily life. It's a gift of refreshment and creativity, allowing your favorite couple to craft their favorite sparkling beverages at home. The Aarke Carbonator III with Co2 Cylinder is a great choice that offers a sleek, minimalist look and an easy-to-use precision nozzle.
17. Kitchen Utensils
High-quality kitchen cooking utensils make daily meal preparations a breeze. The newlyweds will appreciate this practical gift every time they cook together. Consider the Kitchenaid 15-Piece Bakeware Tool & Gadget Set for a couple setting up their first kitchen together.
18. Pet Camera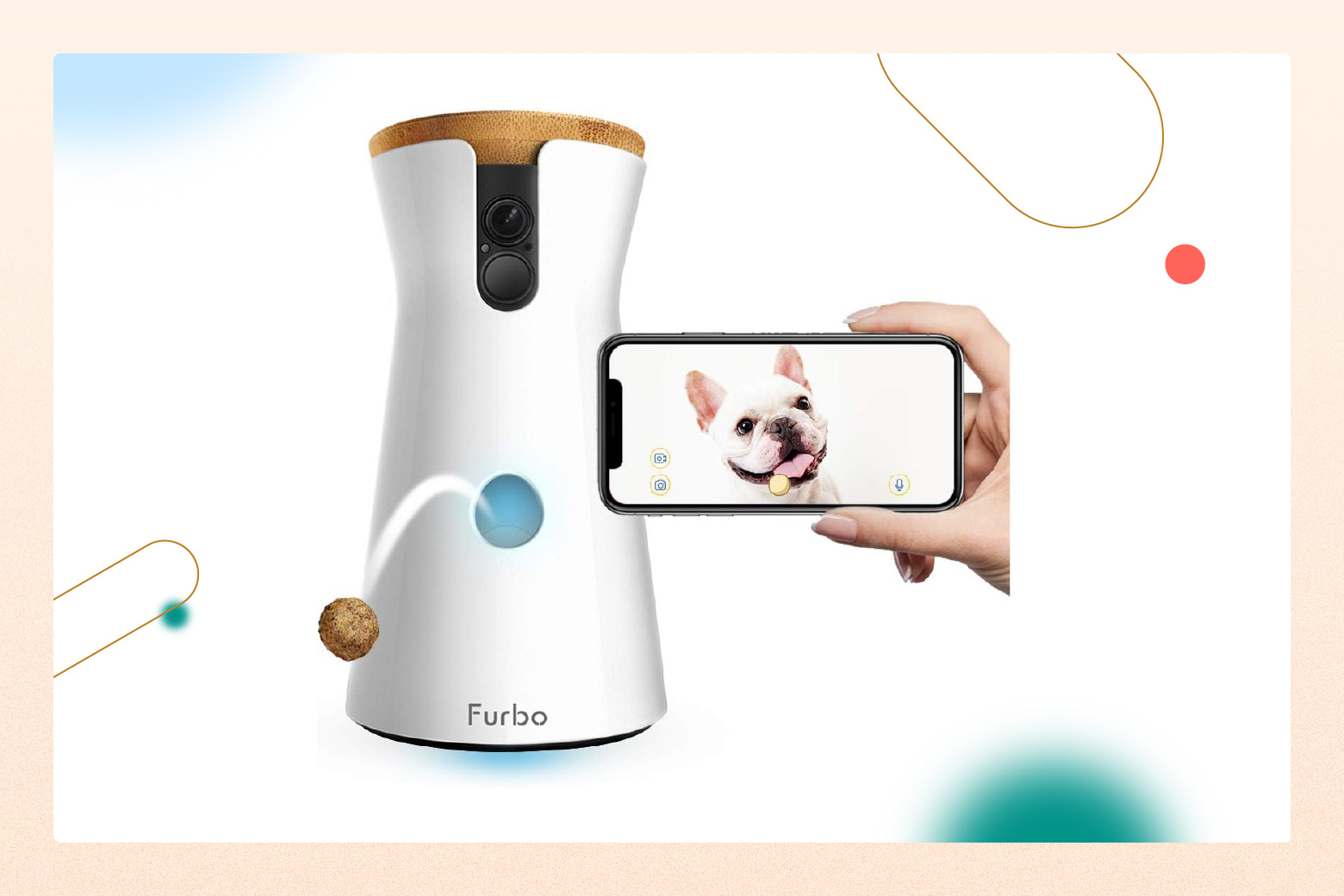 Couples with a "fur child" will love a Wi-Fi-enabled, high-definition pet camera like the Furbo Dog Camera. It's a thoughtful wedding gift that keeps them connected with two-way audio, Alexa compatibility, and a 160-degree wide-angle view. Day or night, pet owners can keep an eye on their furry friends. It even has a barking alert and allows them to toss a treat to their dog.
19. Cookbook Collection
Brighten the couple's culinary adventures with a collection of diverse and inspiring cookbooks featuring food from around the world. This gift encourages them to explore new flavors and create memorable meals together.
20. Salad Bowl Set
Gifting a salad bowl set encourages more than just healthier eating habits and shared meals. A beautiful set such as the Kate Spade Wickford Salad Set with Wood Servers offers a classic look that brings sophistication to every meal.
21. Bathroom Towels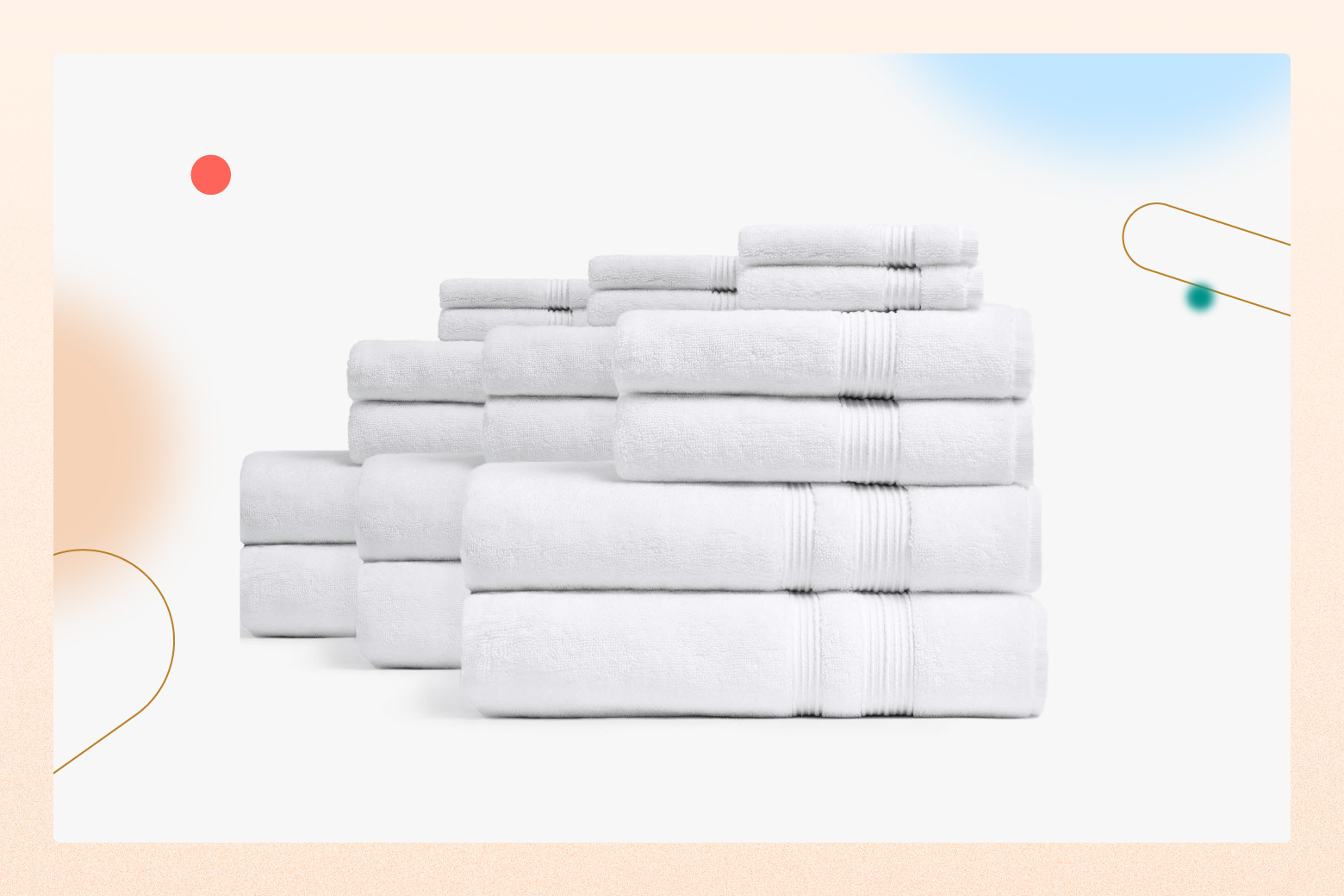 Freshen up a happy couple's bathroom with a luxe bath towel set. The 6-Piece Bath Towel Set by Brooklyn Loom is a great option. It's made of 100% long-staple Turkish cotton and comes in a variety of neutral colors. The complete set includes two bath towels, two hand towels, and two washcloths.
22. Food Chopper
A food chopper simplifies kitchen prep, making cooking less of a chore for busy newlyweds. It's a gift that enhances their culinary journey. Consider the Moha Speedy Chopper, which helps preserve the flavors of vegetables, fruits, and aromatic herbs without smashing the food it cuts.
23. Dessert Plates
Dessert plates add a touch of elegance to any dining experience, perfect for indulging in sweet treats as a couple or with company. Elevate any dessert course with the Lenox Blue Bay 12-Piece Dessert Set that includes four plates, bowls, and mugs, perfect for any treats and after-dinner beverages they may serve.
24. Champagne Flutes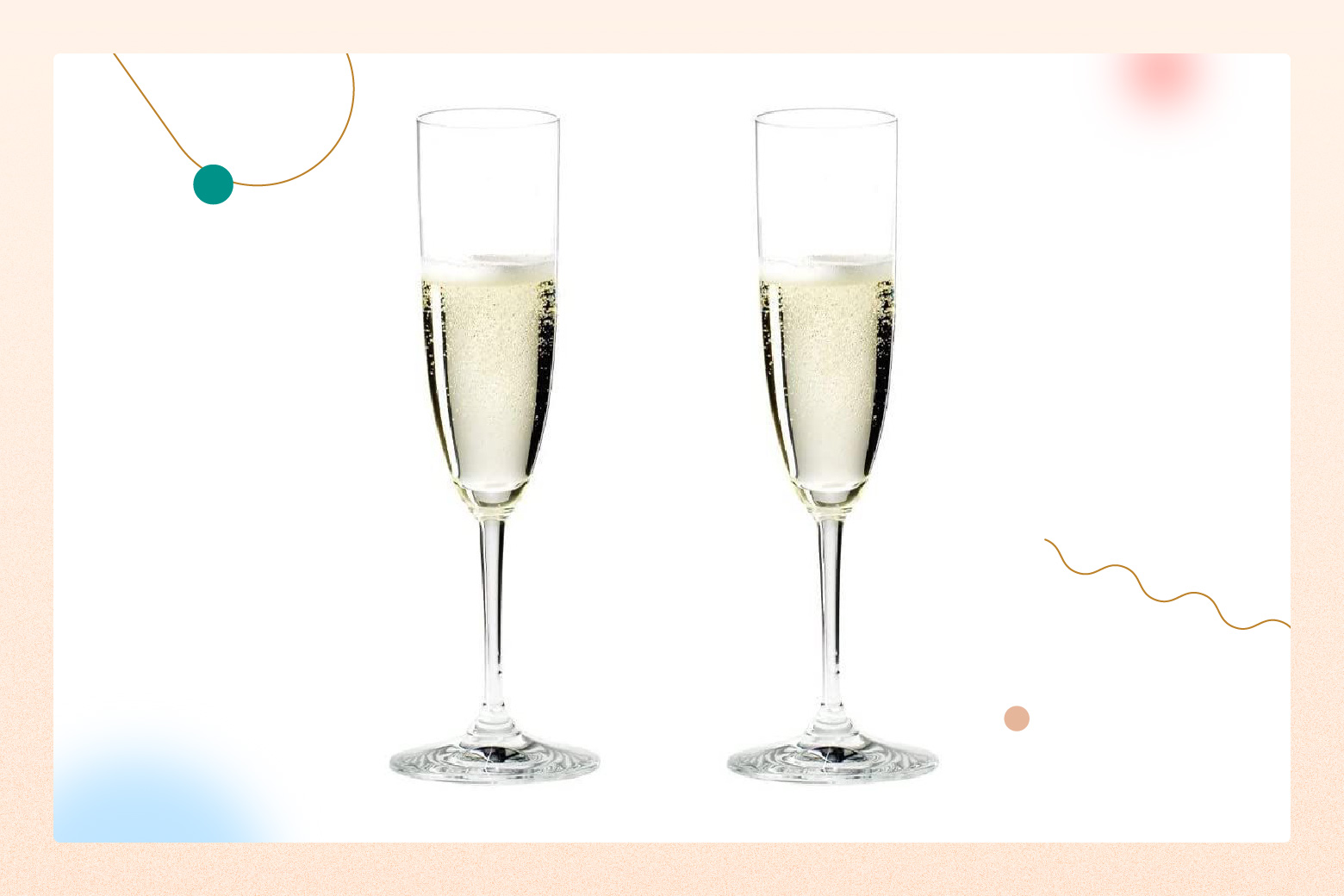 Champagne flutes are the perfect wedding gift for good reason. Fancy and fun, the delicate glassware implies it's time for a celebration. When it's time to pop the bubbly, newlyweds can use these Villeroy & Boch Rock Stem flutes for their favorite champagne and sparkling wine. Consider champagne flutes for other celebratory occasions, too, like their wedding shower or as an anniversary gift.
25. Robot Vacuum
A robot vacuum takes the hassle out of cleaning, providing the newlyweds with more time for each other. It's a gift of convenience and relaxation they'll truly appreciate. If they have pets at home, the PetHair Robotic Vacuum Cleaner and Mop from Bobsweep is a great option to help control any mess.
26. Board Games
A little friendly competition among spouses can be fun when you give them a selection of favorite board games. Think of classics like dominoes and chess, or look for games that are great for when company is over, like Monopoly and Scrabble.
27. Craft Coffee Set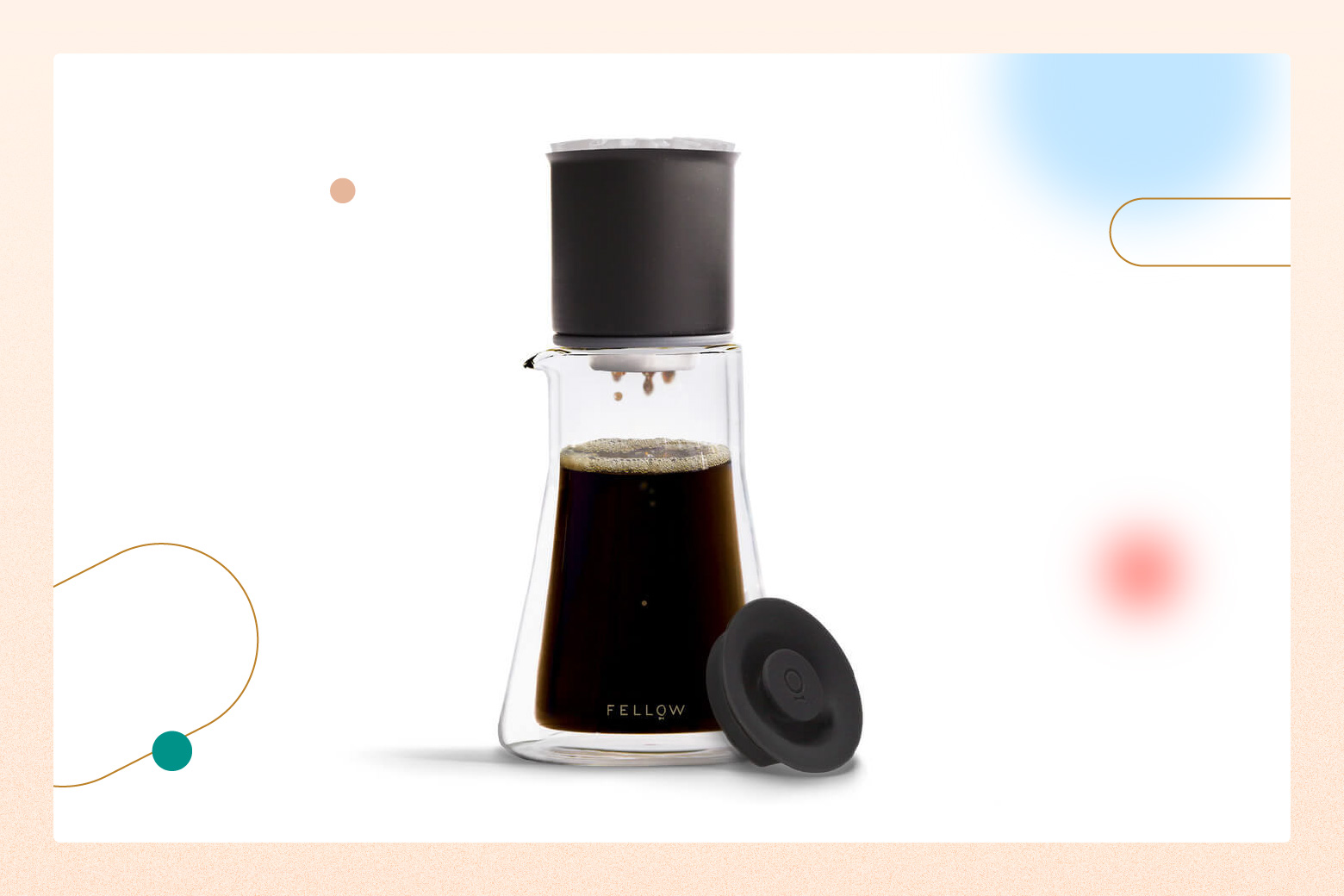 If the soon-to-be married couple loves coffee, consider a pour-over coffee set, a French press, or an electric kettle. The Fellow Pour-Over Set looks chic and creates a consistently full-body cup of coffee with every use. Alternatively, the ESPRO Press P7 French Press looks great on any counter and uses patented double micro-mesh filter technology to deliver grit-free coffee.
28. Personalized Doormat
You can help welcome the newlyweds to their new home with a personalized doormat. It adds a warm, custom touch to their doorstep and sets the stage for future happy memories in their home.
From gifts, to cash funds, experiences or charitable causes, add any gift you want, from any online retailer, to your Joy registry.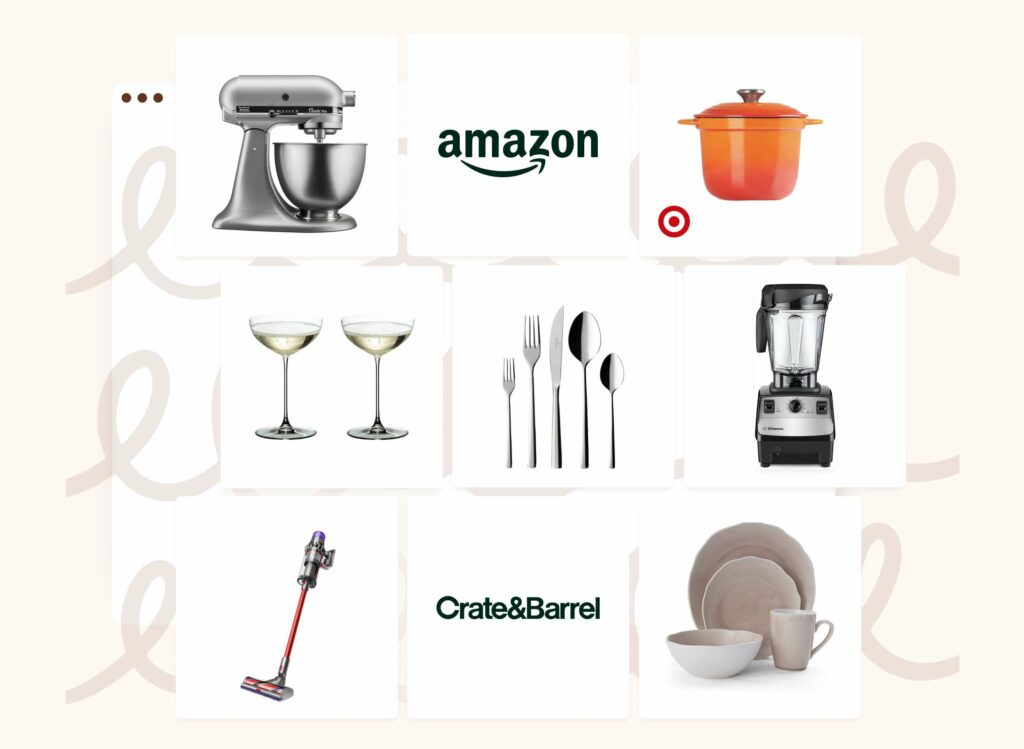 29. Cast Iron Skillet
A cast iron skillet is a versatile kitchen workhorse, perfect for searing, baking, and sautéing. Selecting a two-piece set like the Lodge Blacklock Cast Iron Skillets Set provides even more options for cooking up new dishes on the stove and in the oven.
30. Sheet Sets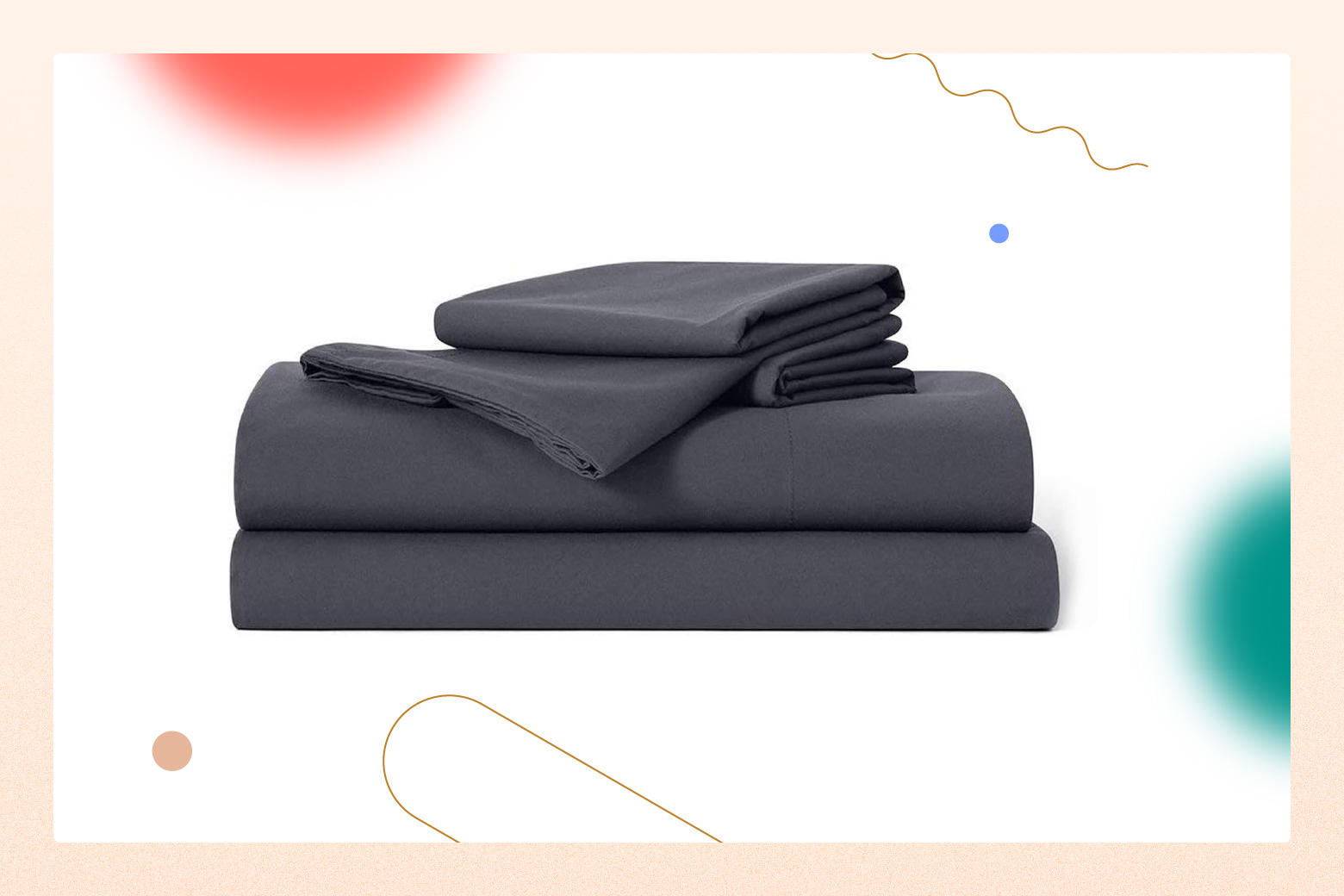 Send newlyweds to cloud nine with a comforting soft sheet set. Go for a set made of temperature-regulating linen, like the Levtex Washed Linen Sheet Set, which is perfect year-round. The best part? This is a wedding gift the couple will use every single day.
31. Outdoor Fire Pit
Create cozy evenings under the stars for your favorite couple by giving them an outdoor fire pit as their wedding gift. It provides the perfect setting for both romantic moments and gatherings with friends and family.
32. Cooking Classes
Learning new skills together is a great way to bond, so invest in the couple's culinary knowledge with a gift of cooking classes. Whether they're beginners or food enthusiasts, these classes offer hands-on learning and encourage them to discover the joy of cooking together.
33. Luggage
For a globe-trotting couple on the go, a new carry-on is a great option for quick overnight trips or to be stashed in the overhead bins when flying longer distances. Consider the timeless style mixed with the modern convenience of the Hartmann Century Deluxe Carry-On Expandable Spinner for a great gift.
34. Soup Bowls
Soup bowls are a multipurpose kitchen staple that go beyond just soup. For the newlywed who loves a big bowl of cereal or pasta, a set of soup bowls will hold it all. Casafina's set of four Pacifica Soup/Pasta Bowls can go from the oven to the microwave to the freezer for all their mealtime needs.
35. Flatware Set
A stylish flatware set can make every dining experience feel like a special occasion. One fluid and contemporary option is the Luna 20-Piece Flatware Set from Gourmet Settings, though any new flatware set is a timeless gift they'll use for years to come.
36. Dutch Oven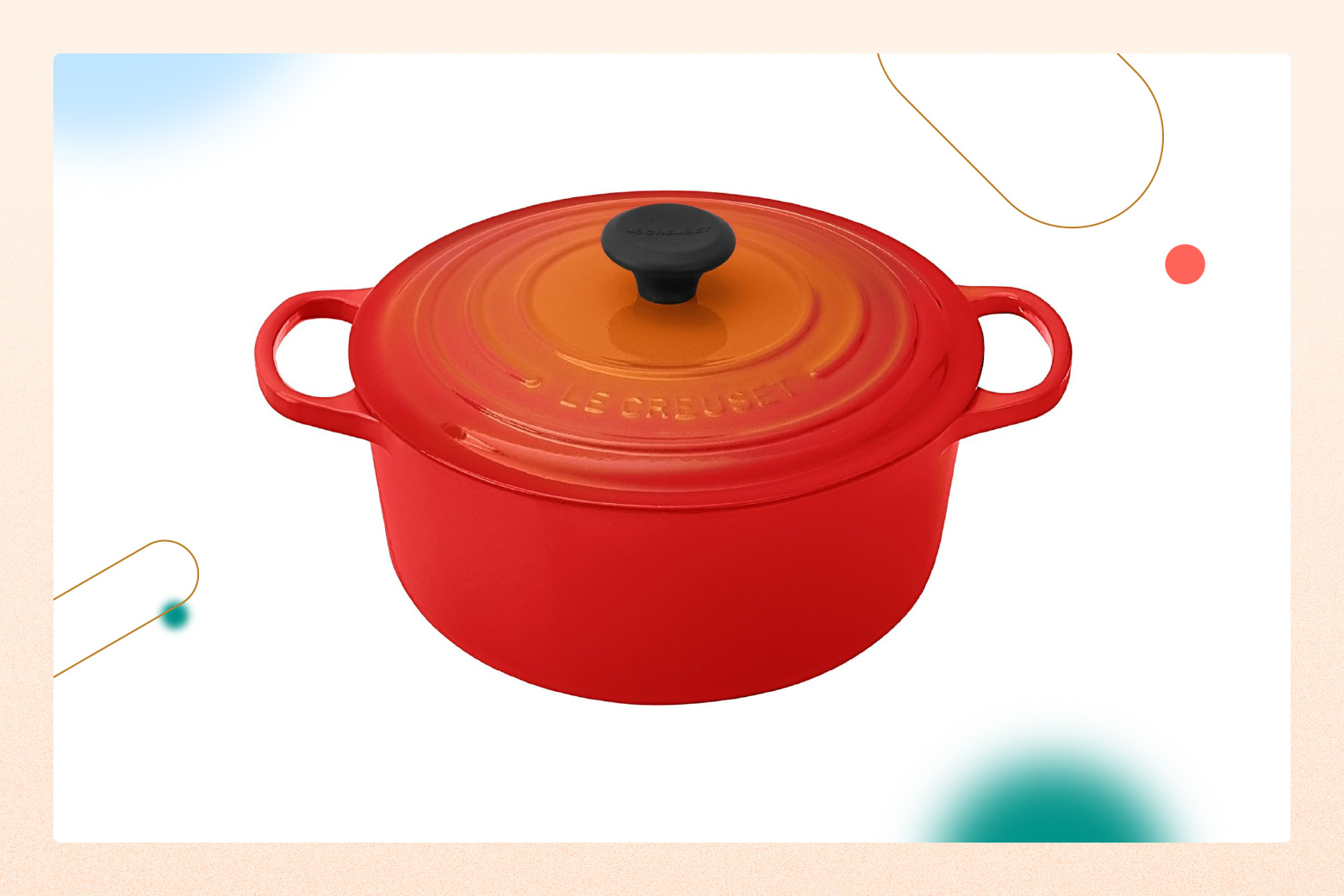 On a cold winter night, couples may reach for a hearty Dutch oven to whip up a warming batch of from-scratch soup. Le Creuset's Signature 5.5-quart mid-range version will likely become an heirloom piece of cookware. As a pricier kitchen essential, this could be split among several generous wedding guests through Joy's easy-to-use group-gifting feature.
37. Monogrammed Bathrobes
A cozy set of monogrammed bathrobes will wrap the newlyweds in luxury and style. These comfy robes are a great gift to open at the end of their long wedding day and will make every future morning feel like a spa day.
38. Indoor Herb Garden Kit
Help your favorite couple bring nature indoors with an herb garden kit. Whether they have a green thumb or not, it's a fun way for them to grow fresh herbs to use in their homemade dishes.
39. Cordless Vacuum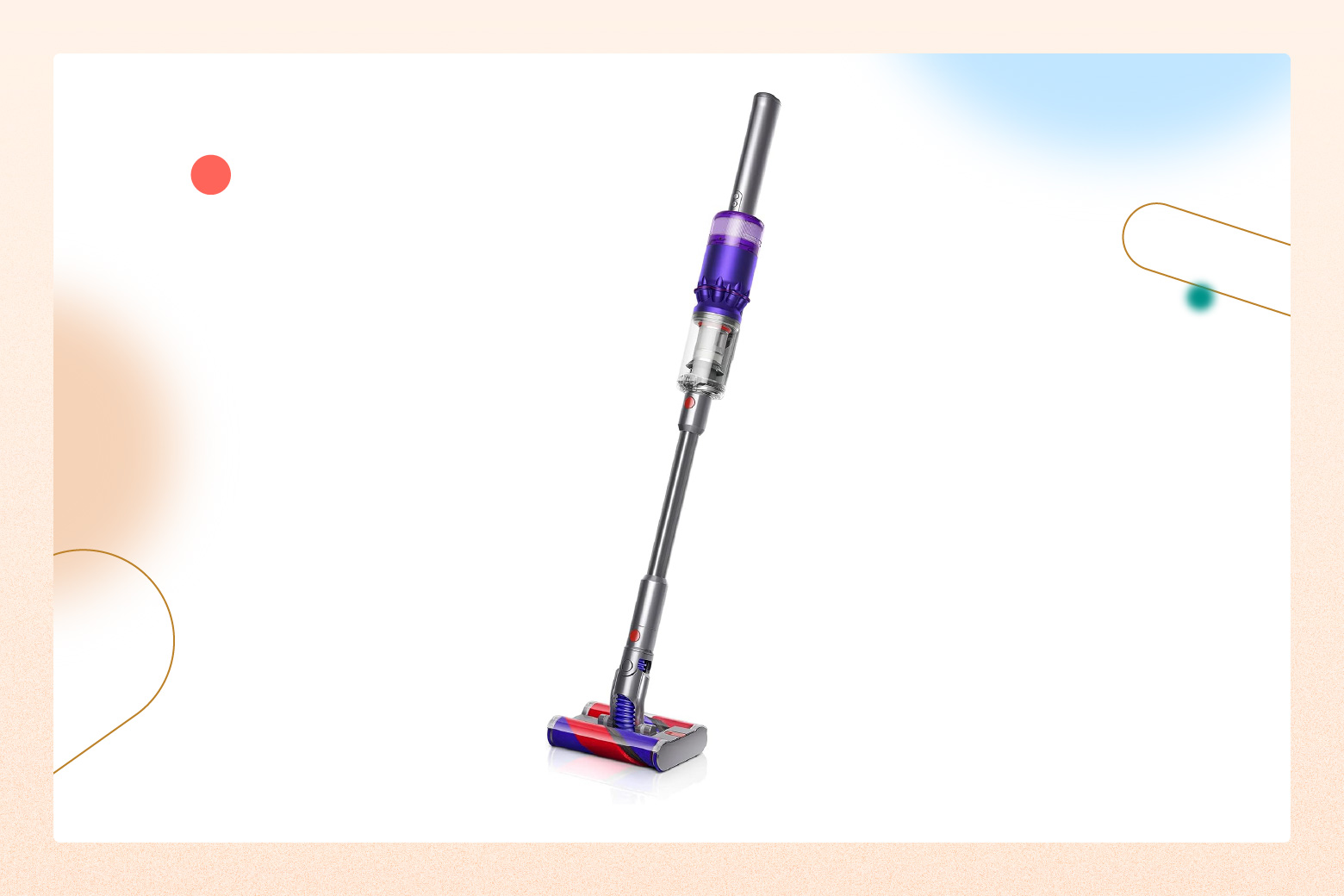 Cordless vacuums like the Dyson Omni-Glide Cordless Vacuum make vacuuming less of a chore. Great for hard floors, the Dyson's omnidirectional roller can pick up debris when vacuuming forward or backward, plus it converts into a handheld tool to clean hard-to-reach areas. As a bonus, cordless vacuums tend to be slim and lightweight, making them easy to store out of the way.
40. Nonstick Skillets
Nonstick skillets are kitchen essentials that simplify cooking and cleanup, perfect for the couple who loves to spend time in the kitchen together. Help make mealtime a breeze by gifting them a set like the Accolade Forged Hard Anodized 2-Piece Skillet Set from Anolon.
41. Bathroom Accessories
Bathroom accessories offer newlyweds both functionality and aesthetics, transforming their bathroom into a spa-like retreat. It's a gift that enhances their daily routines and adds a touch of luxury to their space. Blomus offers a great selection to choose from, including the Sono Collection and the Modo Collection.
42. Serving Platters and Trays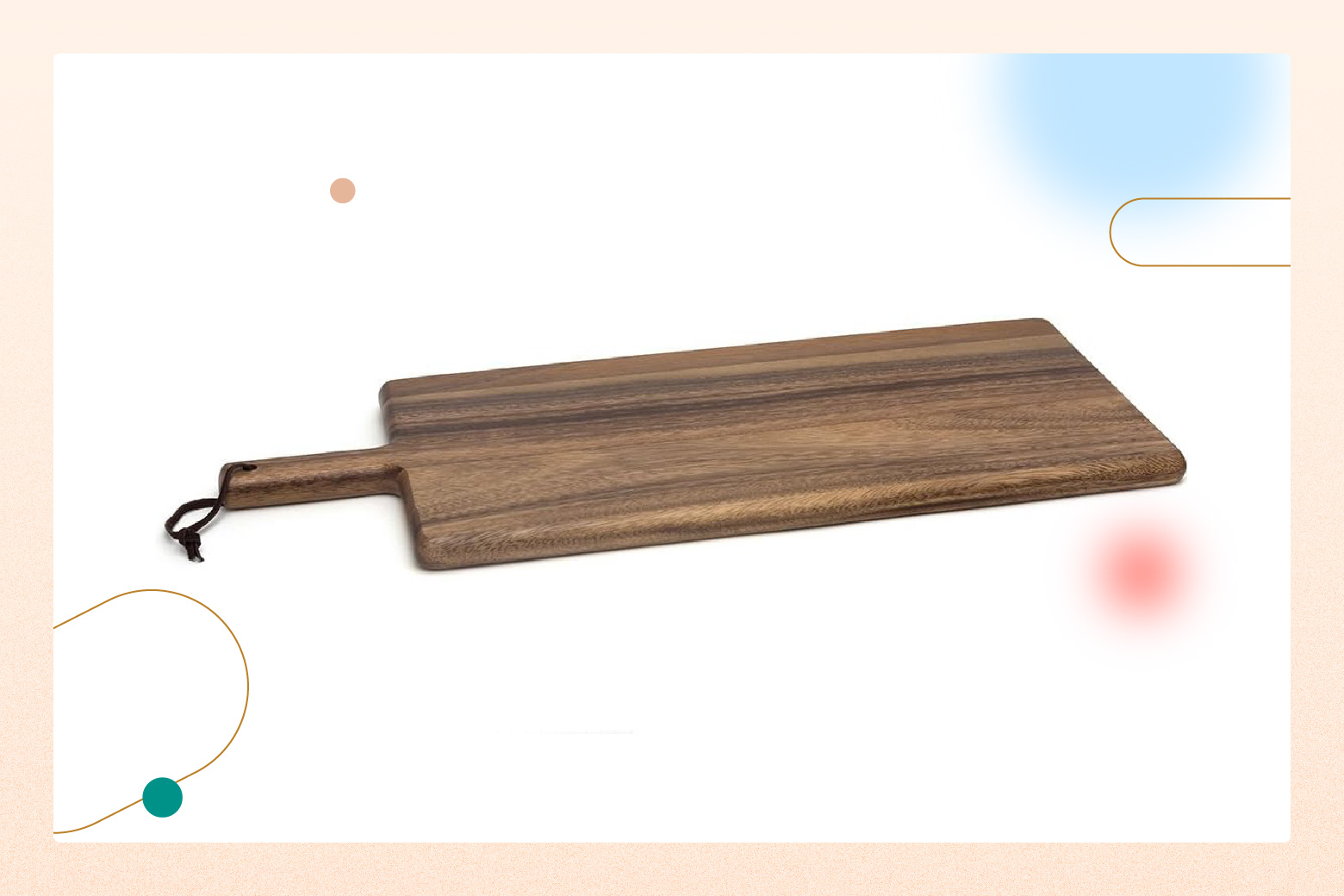 Help the newlyweds impress friends or add a little rustic charm on a future date night in with a stunning charcuterie spread. Look for a sophisticated yet understated collection like the Fable Serving Ceramics 6-Piece Set or something with a more rustic feel like the Toscana 3-Tier Serving Ladder, that's also perfect for entertaining. Score bonus points by adding a gift card to their favorite wine or cheese shop.
43. Photo Album
Preserve the couple's favorite memories in a beautifully crafted photo album. You can opt for a traditional album, perfect for storing engagement photos, wedding moments, and future adventures. Or you can use an online service to print hard-bound books that showcase some of the couple's best times.
44. Meal Subscription
Newlywed life can be busy, so you can simplify their meal planning with a meal subscription service. It will introduce them to new recipes and ingredients while also saving them time on grocery shopping.
45. Nonstick Bakeware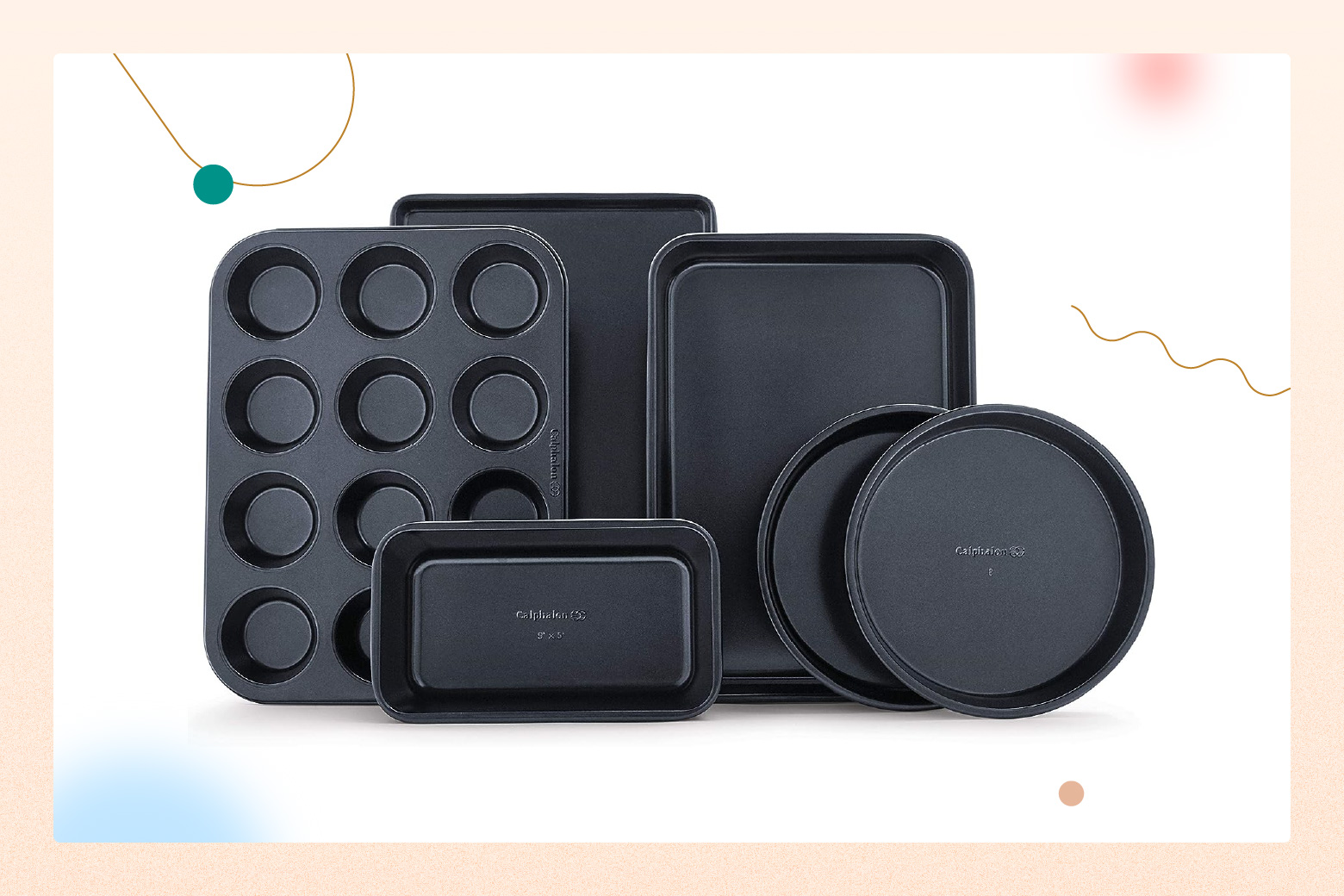 Aspiring bakers will need the essentials in their kitchen to whip up cakes, muffins, cookies, breads, and more. The ceramic-coated Caraway Muffin Pan is a great addition to the couple's bakeware collection since it's nonstick and free of PFTEs.
46. Yoga Mat Set
Support the newlyweds' journey of wellness and mindfulness with the gift of a high-quality yoga mat set. Add a gift card to their local yoga studio for extra incentive to try it out. It shows your love and encouragement for them to prioritize health and relaxation in their busy lives.
47. Cutting Boards
Cutting boards are the canvas for culinary creations, making them an ideal gift for food-loving couples. The Zwilling Four Star 5-Piece Cutting Board Set is a practical gift that ensures they chop, slice, and dice with ease.
48. Soft Cooler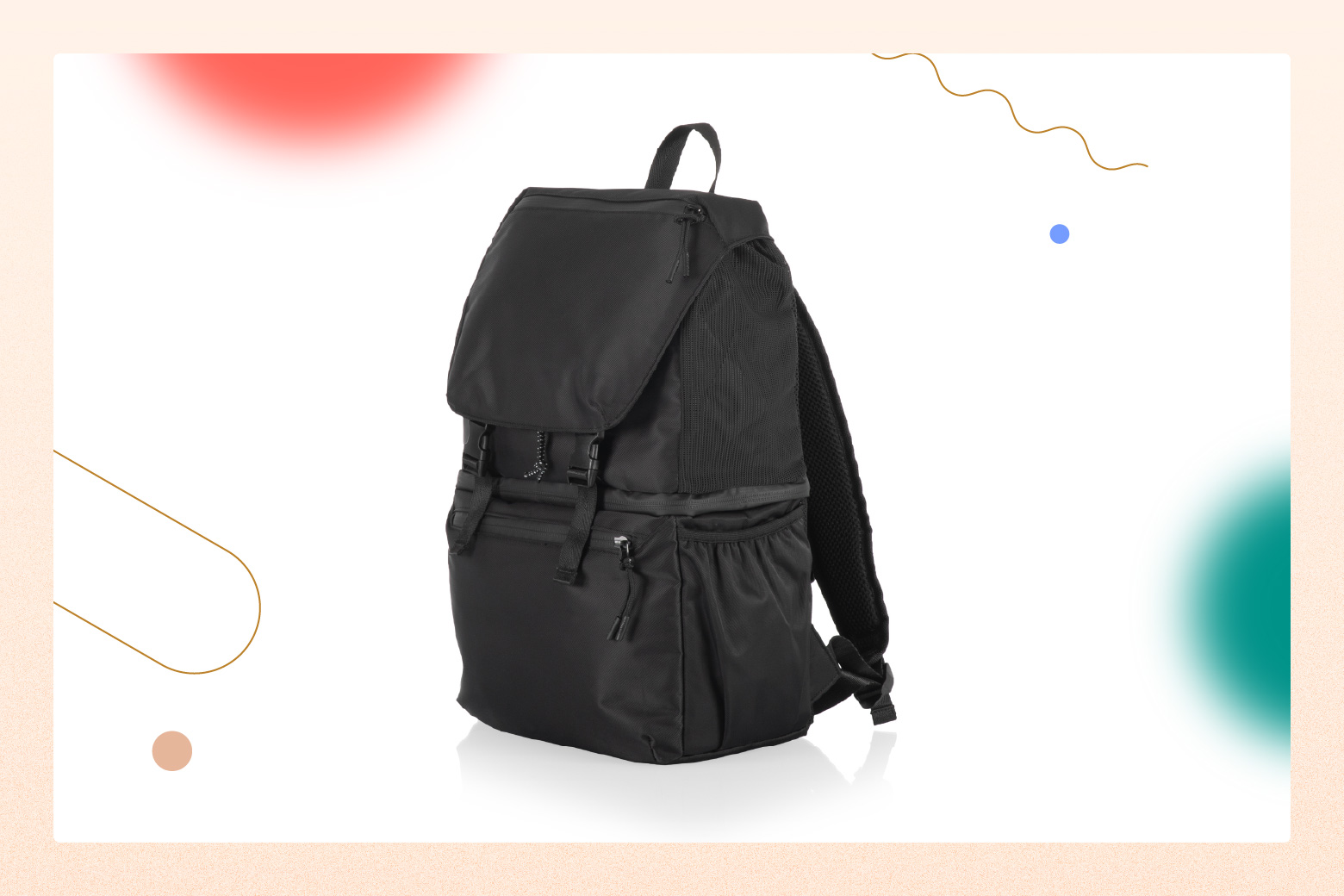 A soft cooler is perfect for everything from backyard barbecues to honeymoon excursions. The soft construction offers structure but allows for more flexibility than a hard cooler. The eco-friendly Tarana Backpack Cooler even has a water-resistant liner for easy cleaning.
49. Roasting Pan
A roasting pan is useful for couples who enjoy entertaining — it's ideal for creating savory roasts and hearty meals for a crowd. A Le Creuset Signature 5.25 Qt. Roaster makes a memorable gift that will last throughout their marriage, made from durable enameled cast iron.
50. Wine Tools
Whether it's to enjoy with company or on a night in with their new spouse, wine tools are a must for any vino-loving newlywed. Gifting them the Rabbit 6-Piece Wine Tool Kit will enhance their wine-tasting experience, making it more enjoyable and refined with an innovative wine opener that can uncork a bottle in just three seconds.
51. Dinnerware Sets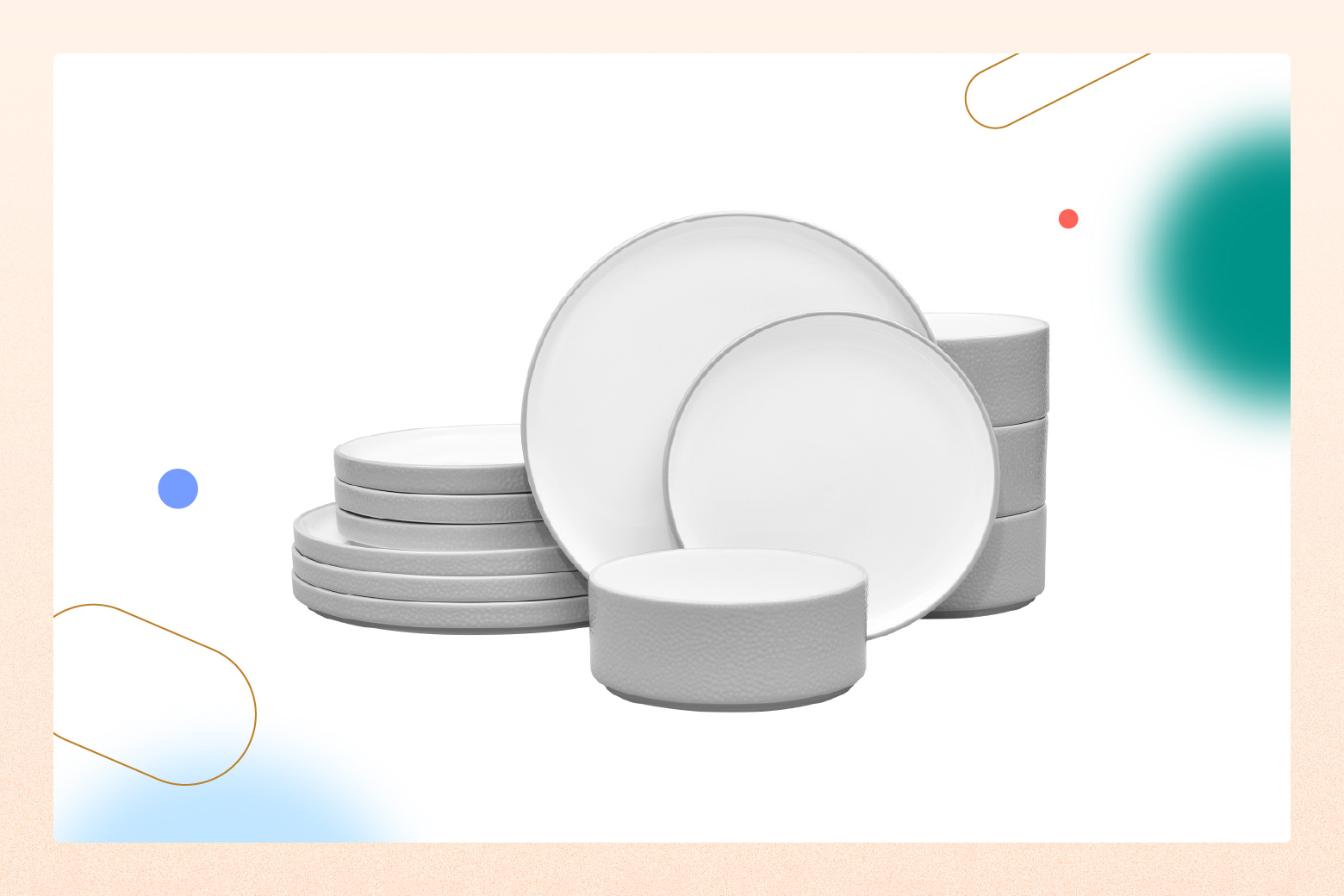 You can't go wrong with another classic wedding gift — dinnerware! Choices can range from everyday dining, like the durable Noritake Colortex 12-Piece Dinnerware Set, to fine china for more formal occasions, like the delicate beauty of the Kate Spade Birch Way 5-Piece Place Setting. Be sure to check the couple's wedding registry to see if they prefer a particular style or pattern.
52. Milk Frother
A milk frother is a small but delightful gift for coffee lovers. The Smeg Tritan Renew 50's Retro Style Milk Frother elevates their morning routine with café-quality frothed milk for lattes and cappuccinos.
53. Couple's Massage
Give the newlyweds the gift of relaxation and rejuvenation with a spa day. It's a thoughtful way to help them unwind and bond, especially after the hustle and bustle of wedding planning.
54. Cheese Boards and Accessories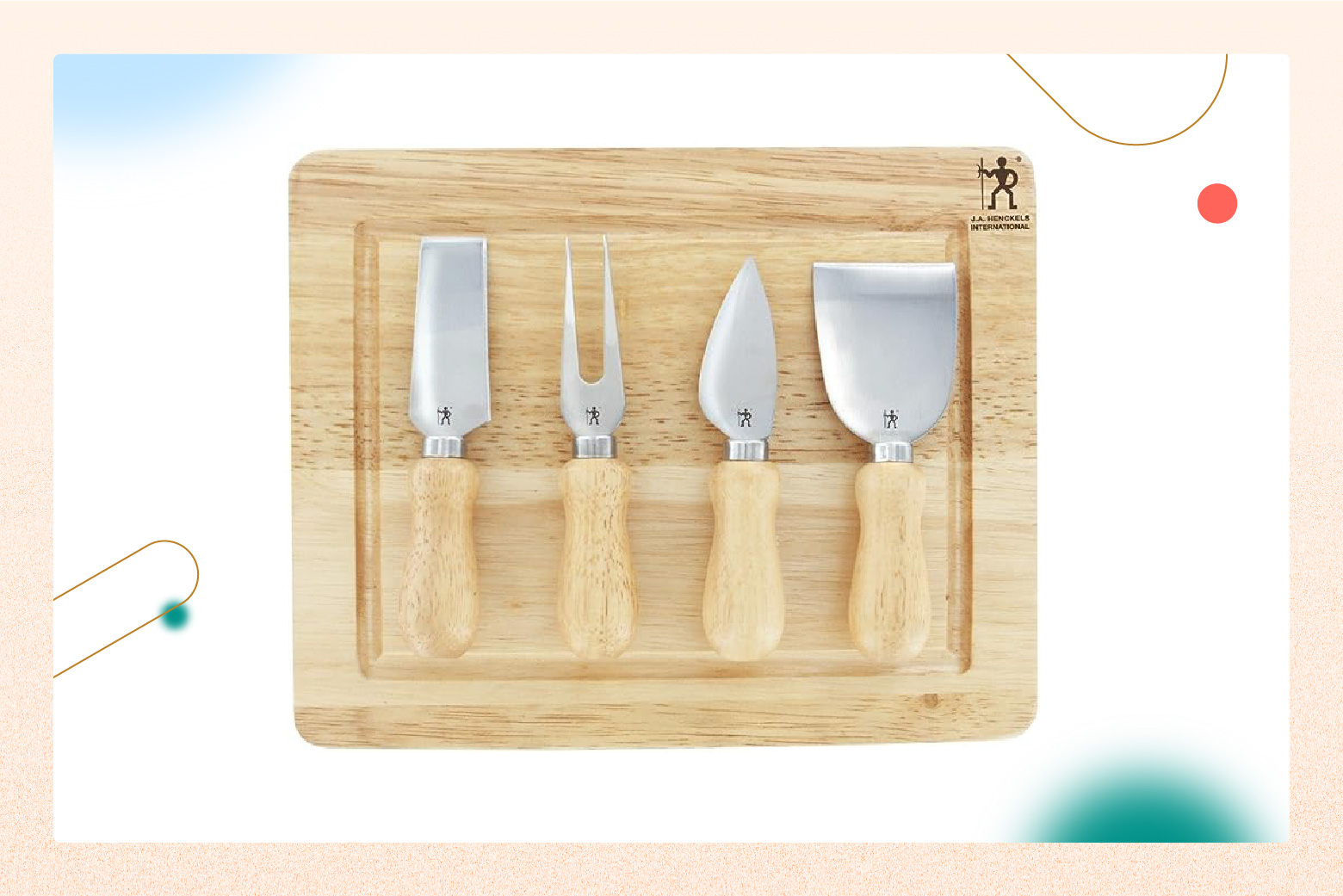 An elegant cheese board offers quality, functionality, and style, making it an excellent pick for holiday hosting or just throwing together a snack for Friday night on the couch. Consider personalizing your gift for the happy couple. The monogrammed Toscana Acacia Circo Cheese Cutting Board & Tools Set is a great option with a hidden collection of specialty cheese knives.
55. Food Storage Containers
Help the newlyweds maintain a clutter-free kitchen with food storage containers like the JoyFul 24-Piece Glass Storage Containers with Leakproof Lids Set. Whether they're storing their wedding cake for their first anniversary or some weeknight leftovers, this thoughtful gift will keep their kitchen organized and leftovers fresh.
56. Barbecue Grill
Spending time cooking outdoors is a great way for couples to connect with friends and family. A barbecue grill promises countless memorable meals shared with loved ones.
57. Multiuse Pressure Cooker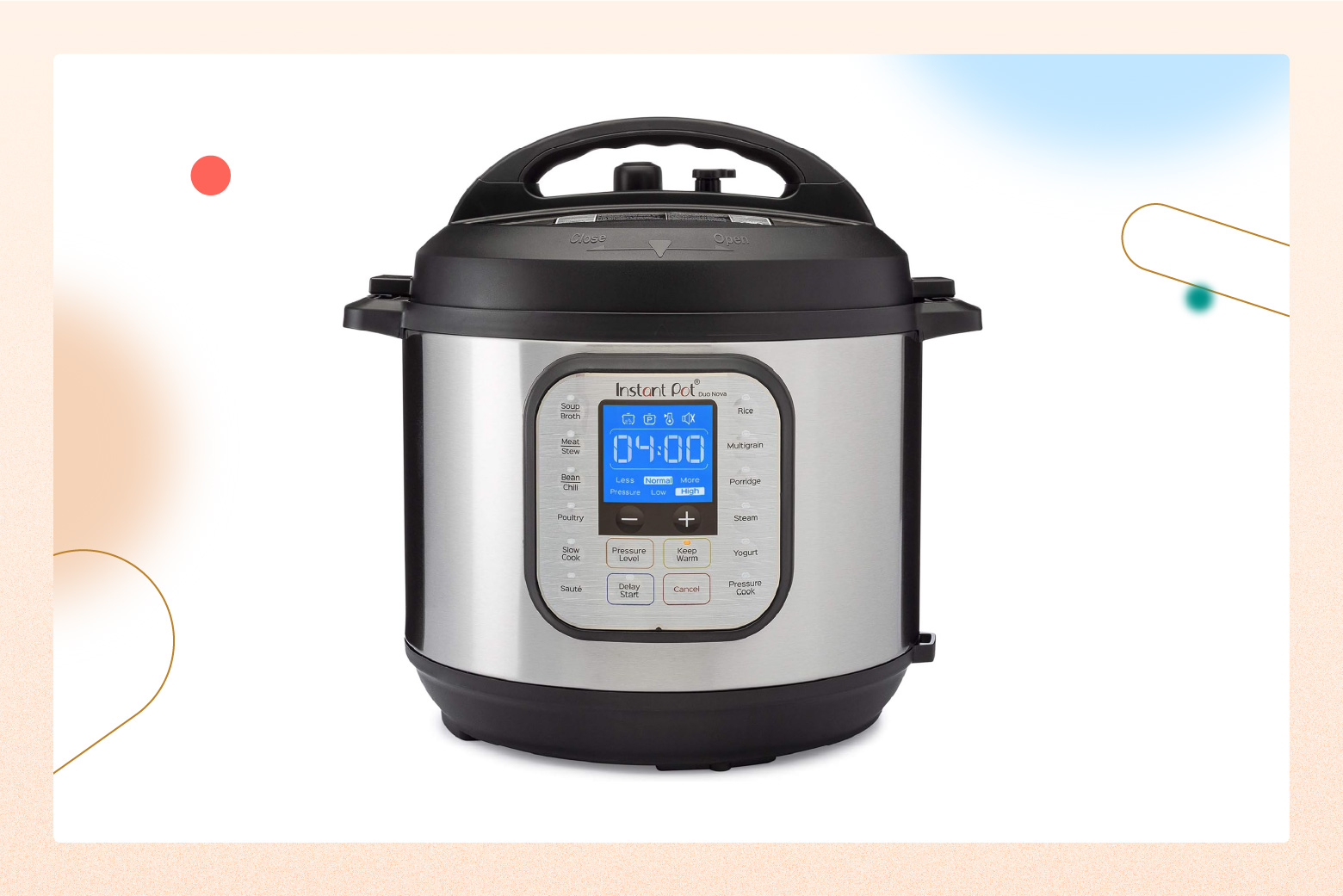 While not as glamorous as a set of fancy champagne flutes, this kitchen workhorse is a practical and versatile wedding gift. A multiuse pressure cooker, such as an Instant Pot, is great for beginners because they're easy to use and can conveniently cook a quick meal. The Fast Slow Pro Combo Pressure & Slow Cooker from Breville allows you to pressure cook, slow cook, steam, sauté, sear, reduce, and keep warm all in the same bowl.
58. Smart Home Security System
Give the gift of peace of mind with a smart home security system. It ensures the couple's new home is safe and protected, allowing them to focus on building their life together.
59. Kitchen Prep Bowls
Kitchen prep bowls help simplify the cooking process, making it easier to measure and prep ingredients. They are a useful gift for any couple's kitchen. Consider the Nest Prep&Store 8-Piece Bowl & Lid Set, which features a non-slip base and a snap-on lid on every bowl.
60. Drinkware Set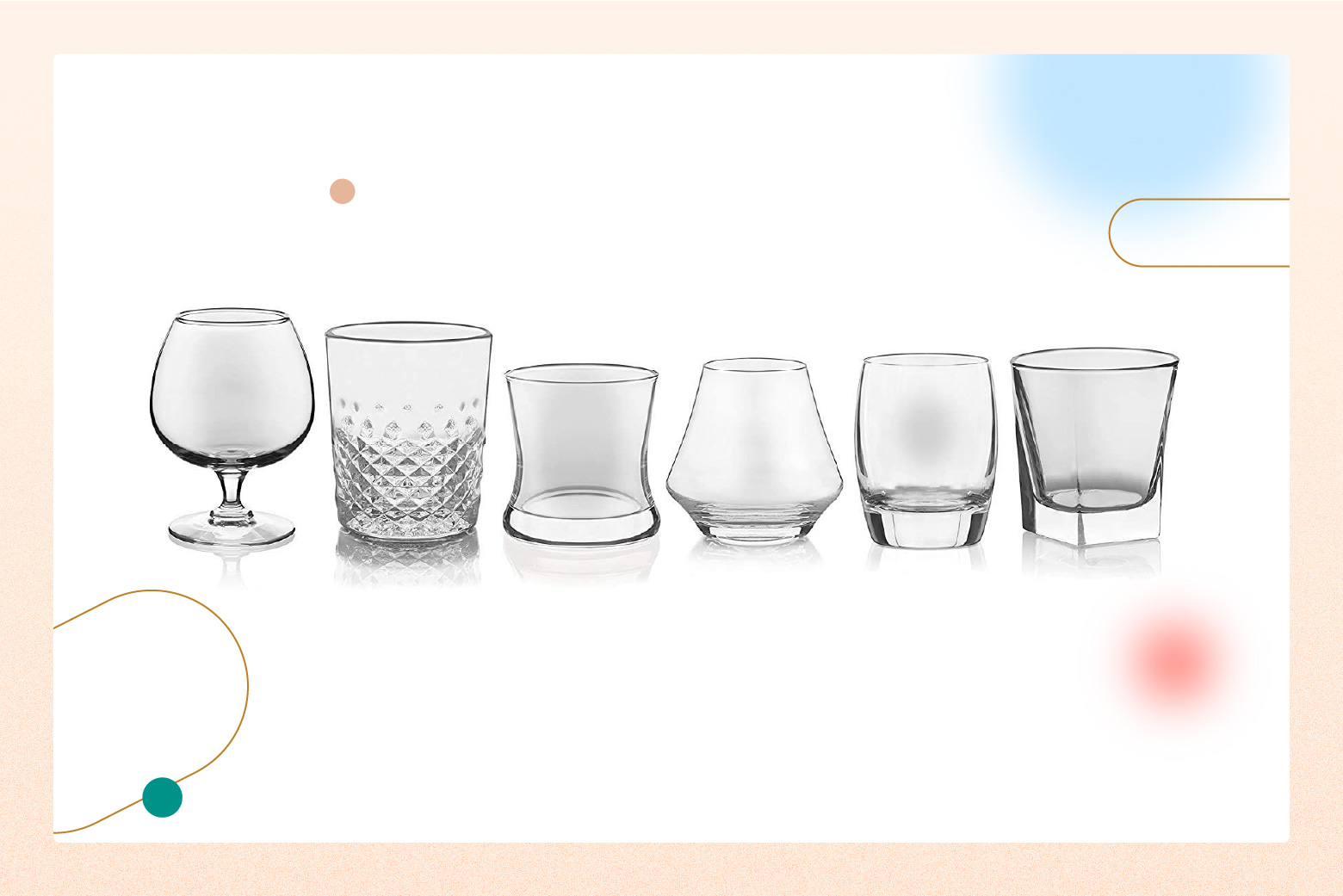 For cocktail- and wine-loving couples, a drinkware set makes the perfect wedding gift idea. They can enjoy a date night around the kitchen table or entertain in style. A set like the Black Swan Crystal Luxury Barware Collection comes with two glasses each for red wine, white wine, champagne, martinis, highball cocktails, whiskey, and more.
61. Gardening Tools
If the happy couple is known for their green thumbs, a set of quality gardening tools makes a great gift. It serves as an invitation to create a beautiful outdoor space together, celebrating their love for gardening.
62. Waffle Maker
Breakfast in bed is a romantic start to any newlywed's day. Gift them a waffle maker to add a touch of indulgence to their breakfasts, promising delicious mornings. The GreenPan Bistro Waffle Maker can make two waffles at once and features a dial that allows you to customize your waffle's shade and crunch.
63. Personalized Artwork
Personalized artwork adds a touch of uniqueness to the couple's new home. It's a heartfelt gift that beautifies their space and tells a story, making their house truly their own. Look to local artisans or shop online at Etsy to find the perfect match for their tastes.
64. Wine Rack
Level up their wine collection with an elegant wine rack. It will not only store their favorite bottles, but can also add a touch of sophistication to their home. Add a unique touch by selecting one that's monogrammed or personalized with their names.
65. Adventure Experience
Inspire the newlyweds to create lasting memories with a gift certificate for an adventure experience. Whether it's a hot air balloon ride or a weekend getaway, this gift promises excitement and quality time together.
Whether you opt for a wedding registry classic, a personalized keepsake, or an unforgettable experience, it's the thought and love behind your gift that truly matters. The journey of marriage is filled with cherished moments, and your thoughtful gesture will undoubtedly become a part of their beautiful story. So, browse through these ideas, let your creativity flow, and make your gift a meaningful and heartfelt contribution to their happily ever after.
Wedding Gift FAQ
Looking through this list may bring up some questions about wedding gift etiquette. Here are the answers to questions that are asked most often.
How much should I spend on a wedding gift?
A common guideline for determining the amount to spend on a wedding gift is to cover the cost of your attendance, which typically ranges from $50 to $200 per guest. For close friends and family, it's common to be more generous and consider gifts in the higher range. But it's the thought and sentiment behind the gift that matters most, so choose something meaningful and within your budget.
What are some last-minute wedding gift ideas?
Consider digital gifts like e-gift cards to the couple's favorite restaurant or an online store as a last-minute wedding gift since they can be delivered instantly. Some personalized gifts, like a photo album or a custom-made piece of art, can often be ordered with quick turnaround times. Another idea is to contribute to their honeymoon fund through their wedding registry.
What are the best wedding gifts for couples who have everything?
Look for unique and personalized gifts like custom-made artwork or a heartfelt photo album filled with memories for the couple who seemingly has everything. Or you could gift them an experience rather than a physical item. Think of tickets to a show or a romantic dinner at an upscale restaurant. Another thoughtful idea is to donate to a charity or cause that's meaningful to the couple in their name.
How much cash is appropriate for a wedding gift?
Typically, a gift in the range of $50 to $150 per guest is appropriate. A good starting point is to aim for an amount that at least covers the cost of your attendance, including expenses like travel and accommodation, when applicable. Adding a heartfelt card to your cash gift adds a personal touch.