Part of the excitement around building a wedding registry is envisioning your life and home as a newlyweds. Maybe you'll be the couple who always hosts dinner parties, or the ones who devotedly share your morning coffee together. Whatever your vibe, you and your partner will need to be outfitted with all the essentials. We're talking cookware, serveware, flatware, appliances, electronics, decor, furniture — the list of everything to add to your wedding registry goes on. It's easy to get overwhelmed by the process. Thankfully, other soon-to-be-wed couples can offer support and inspiration when it comes to their favorite products to add to a wedding wish list.
To save you some legwork, we rounded up 42 of the most-requested items that Joy couples would love to have in their home. Find inspiration and add these top registry items directly to your list so you and your future spouse can build a fulfilled life together.
Overview:
Top Kitchen Registry Picks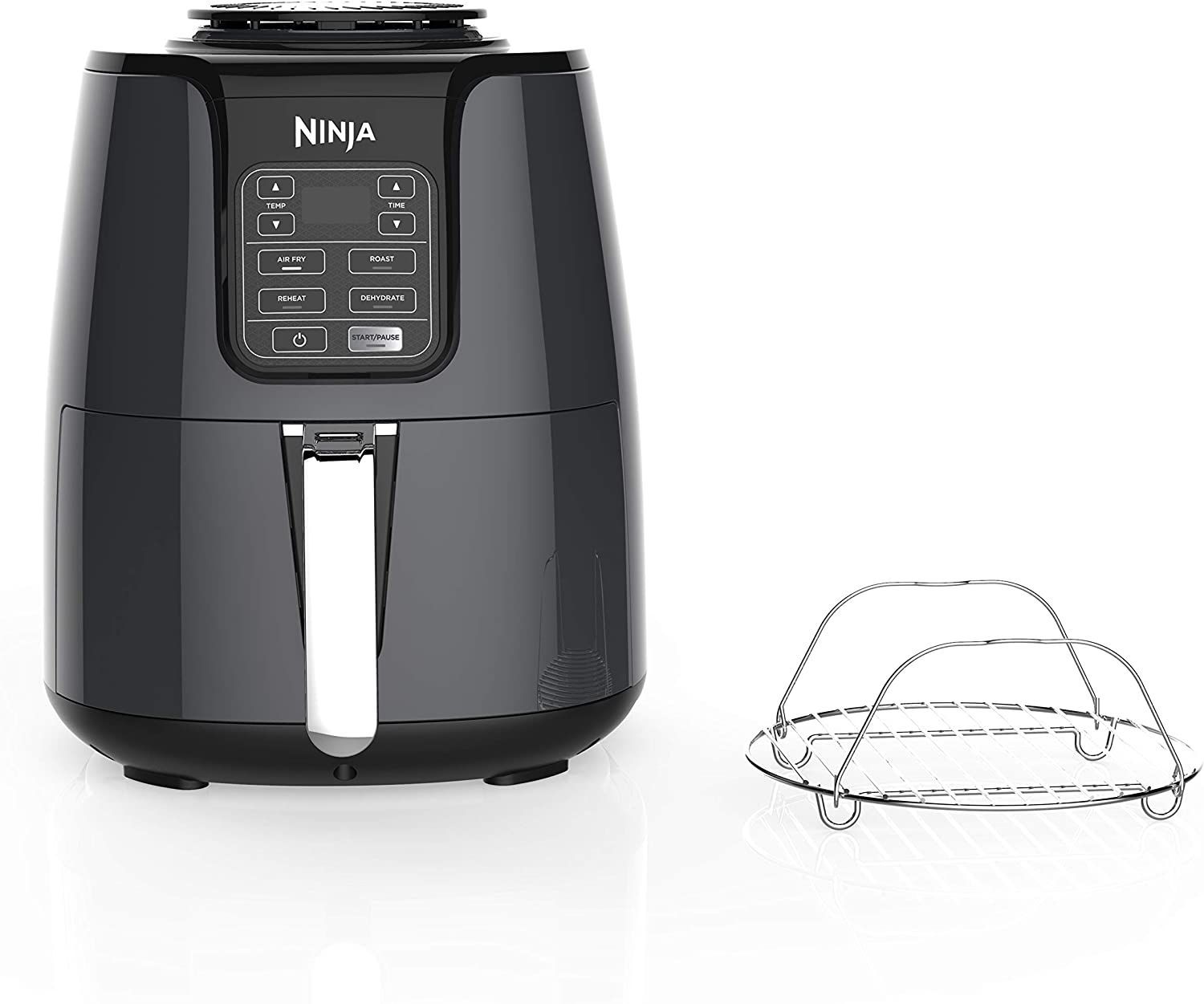 Prepare food in a quick and healthy way with this compact appliance that deserves a prime space on any newlywed's kitchen counter. Choose from four functions — air fry, roast, dehydrate or rehydrate meals — to reheat leftovers or whip up a tasty meal for two from scratch.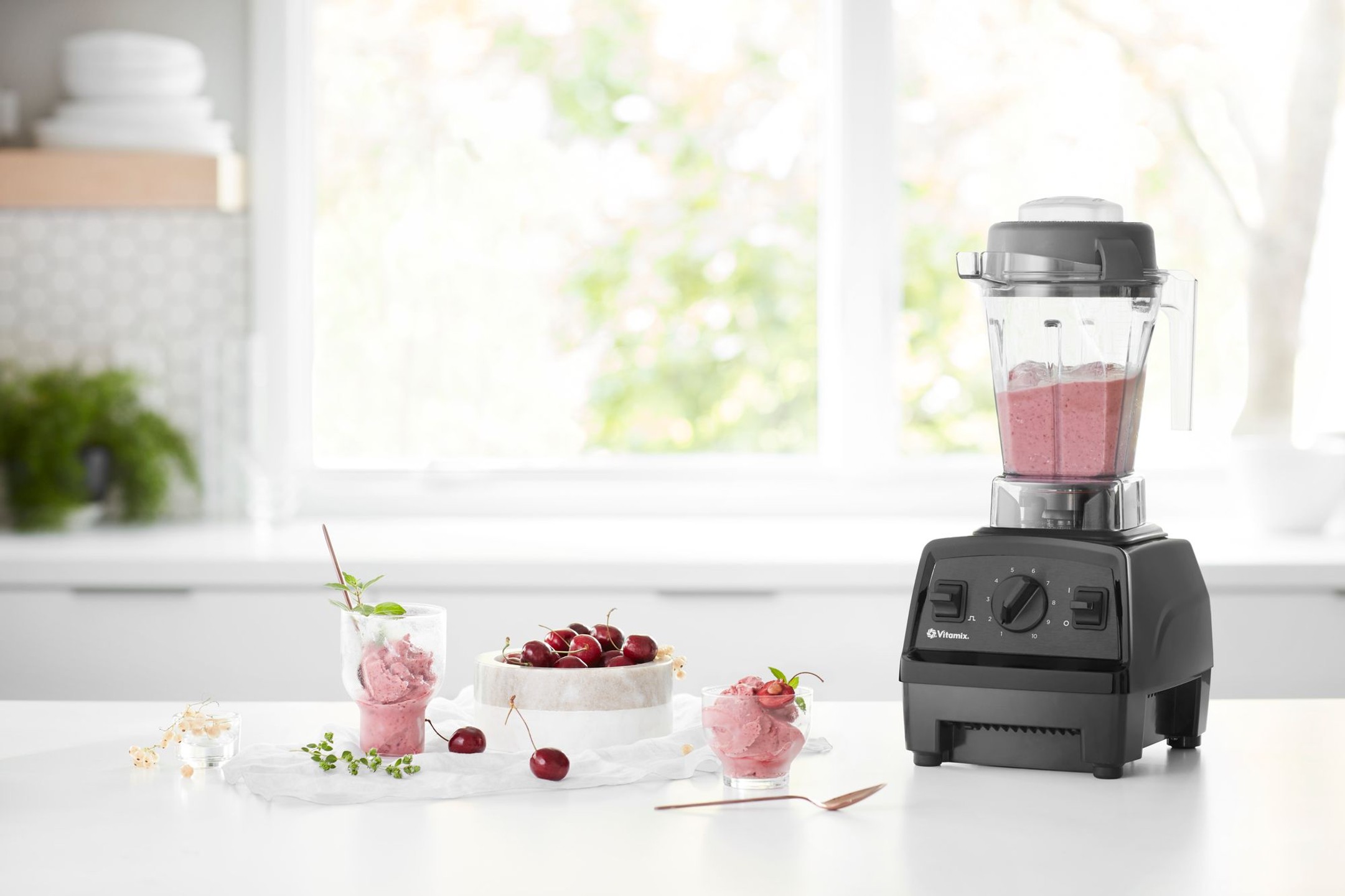 Known for its powerful 2-horsepower motor, this top-of-the-line blender can create flavorful combinations of just about any ingredients, fresh or frozen. Chop tomatoes and onions for chunky salsas, or puree squash for seasonal soups. To top it off, the blender stores easily under kitchen cabinets.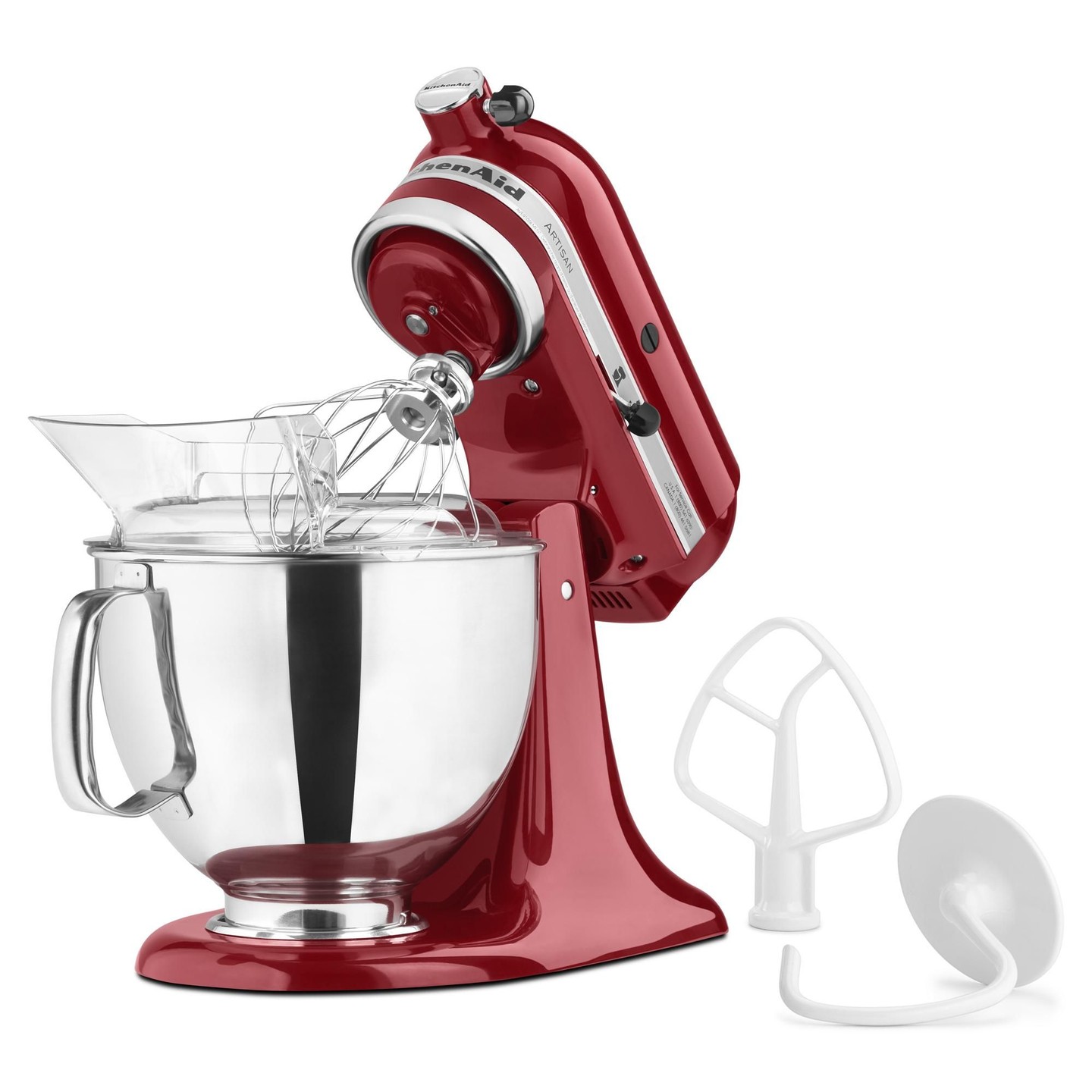 Bake batches of delightful cookies and breads for your sweetheart with this wedding registry essential. You'll use this appliance for years to come thanks to its array of versatile attachments and precision 10-speed control. It's also available in a range of colorful finishes to add a bit of joy to your kitchen.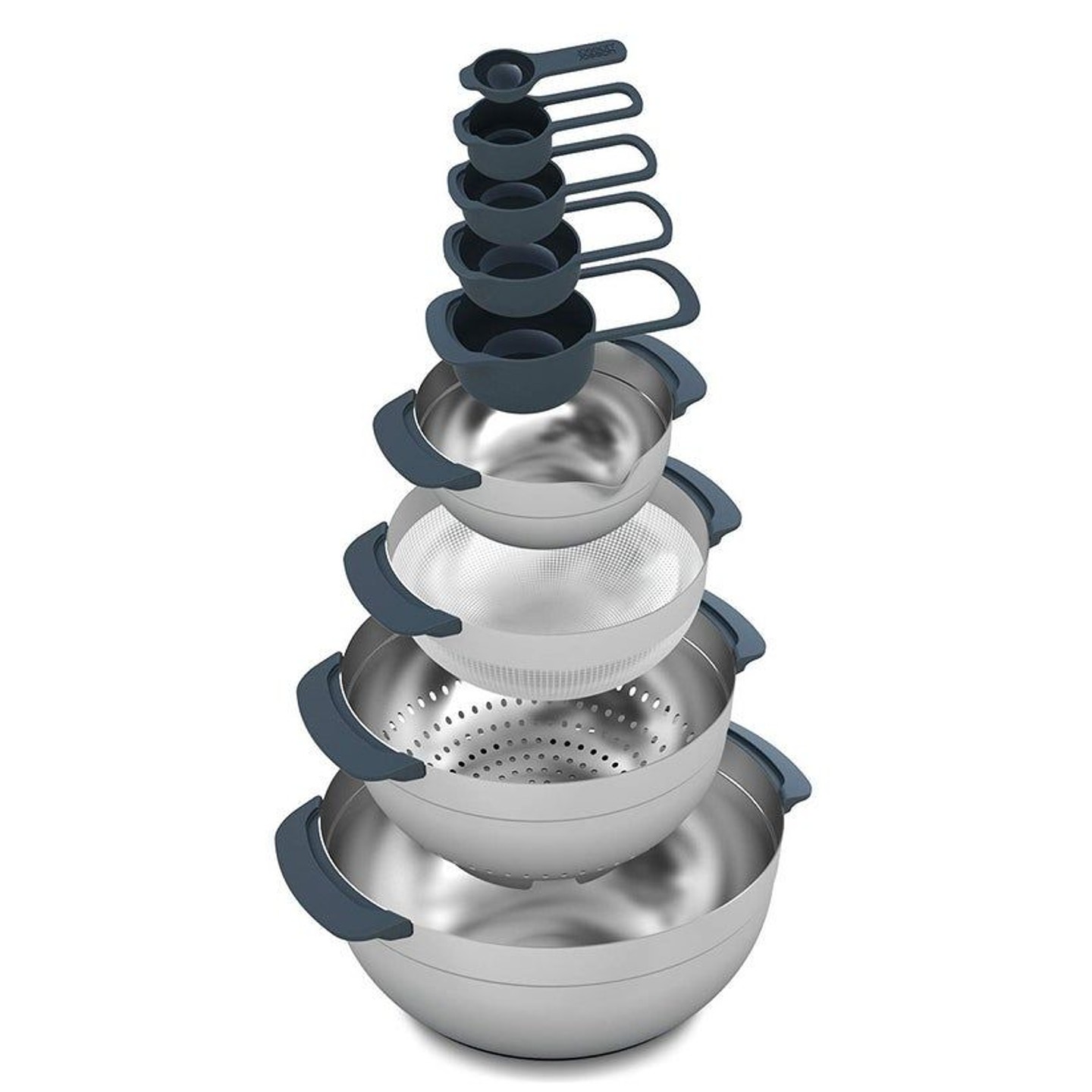 Couples who love to cook will fall in love with this nested mixing bowl set. Featuring a combination of measuring spoons, cups and bowls, the nine-piece collection is a mise en place rockstar. Functional nonslip bases and durable stainless steel construction add to the winning design.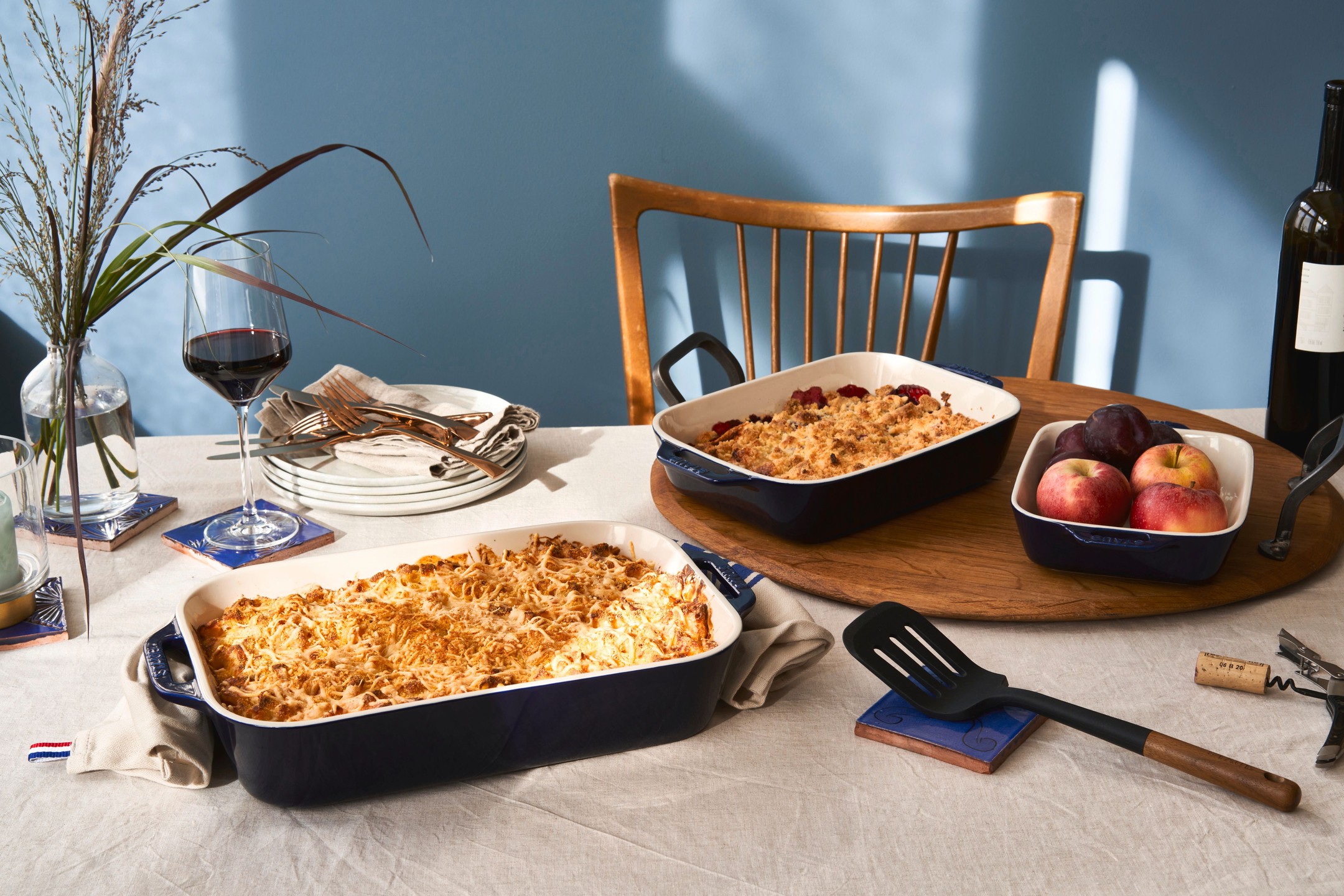 Elevate weeknight dinners with this sophisticated stoneware baking set. Three oven-to-table pieces can bake and serve up anything from cheesy artichoke dip to cherry cobbler. You can linger over the meal with your partner because cleanup will be a flash thanks to a naturally nonstick porcelain enamel finish.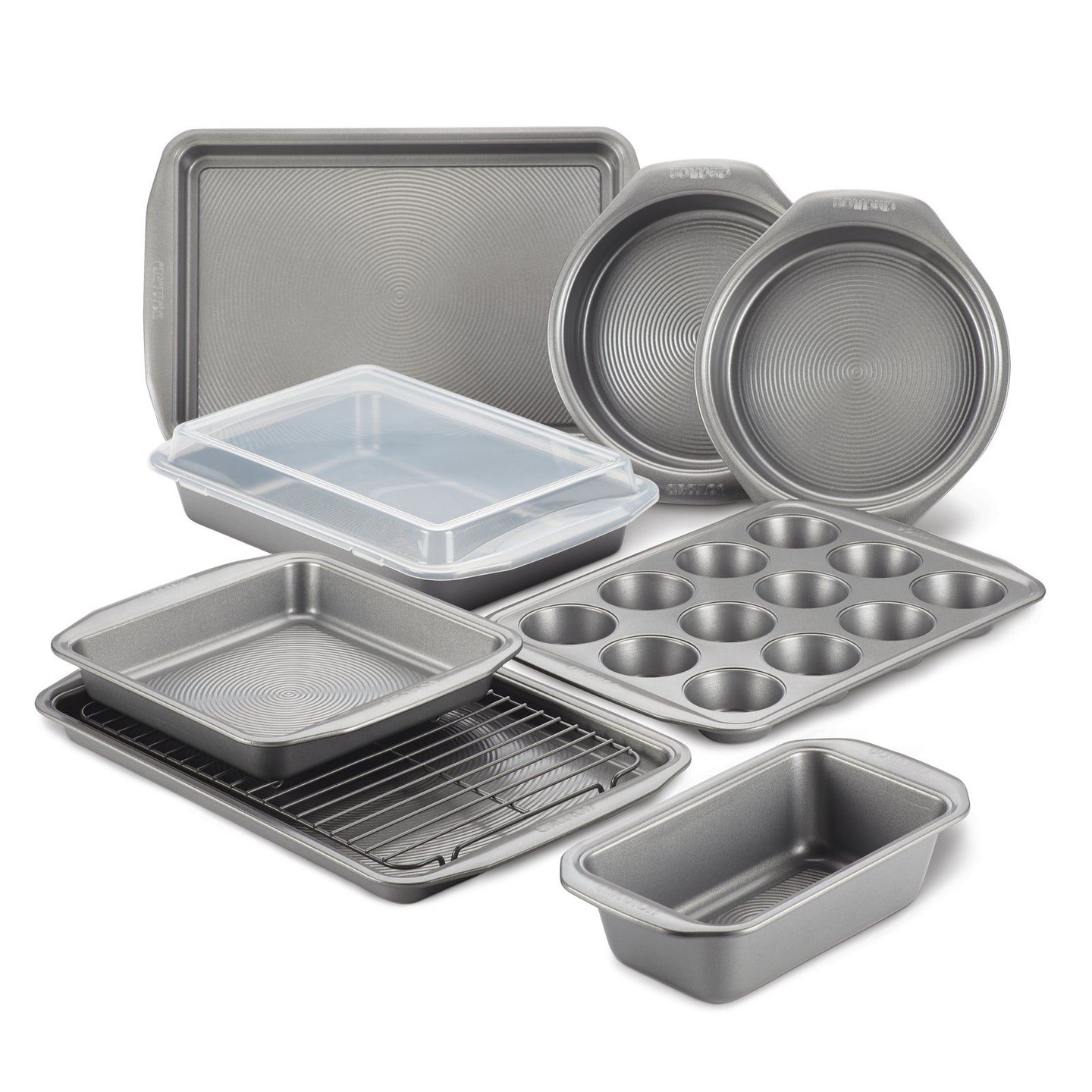 Fill your newlywed home with the sweet aroma of baked goods. Made from long-lasting carbon steel, the 10-piece set includes round and square cake pans, a loaf pan, muffin tin and cooling rack. It distributes heat evenly and won't warp, plus the nonstick surface will release even the stickiest treats effortlessly. Rely on this bakeware for everything from cakes to pastries, and even savory dishes.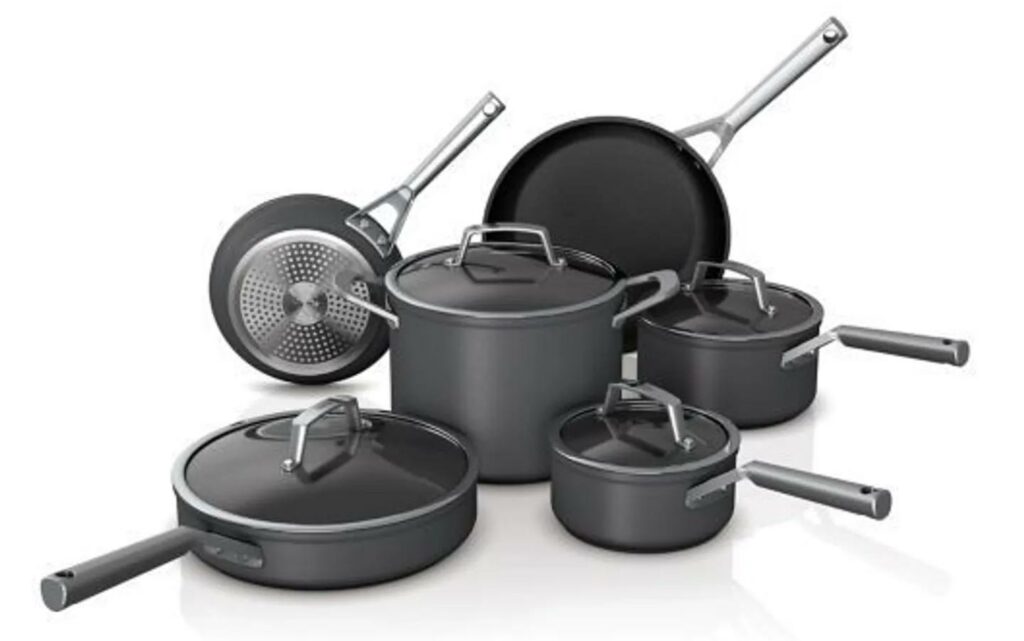 This hard-anodized aluminum cookware set is filled with everything you need for preparing a meal at home. Count on even cooking and nonstick technology to help get the results you deserve — because neither you or your partner want to deal with cleaning pots and pans.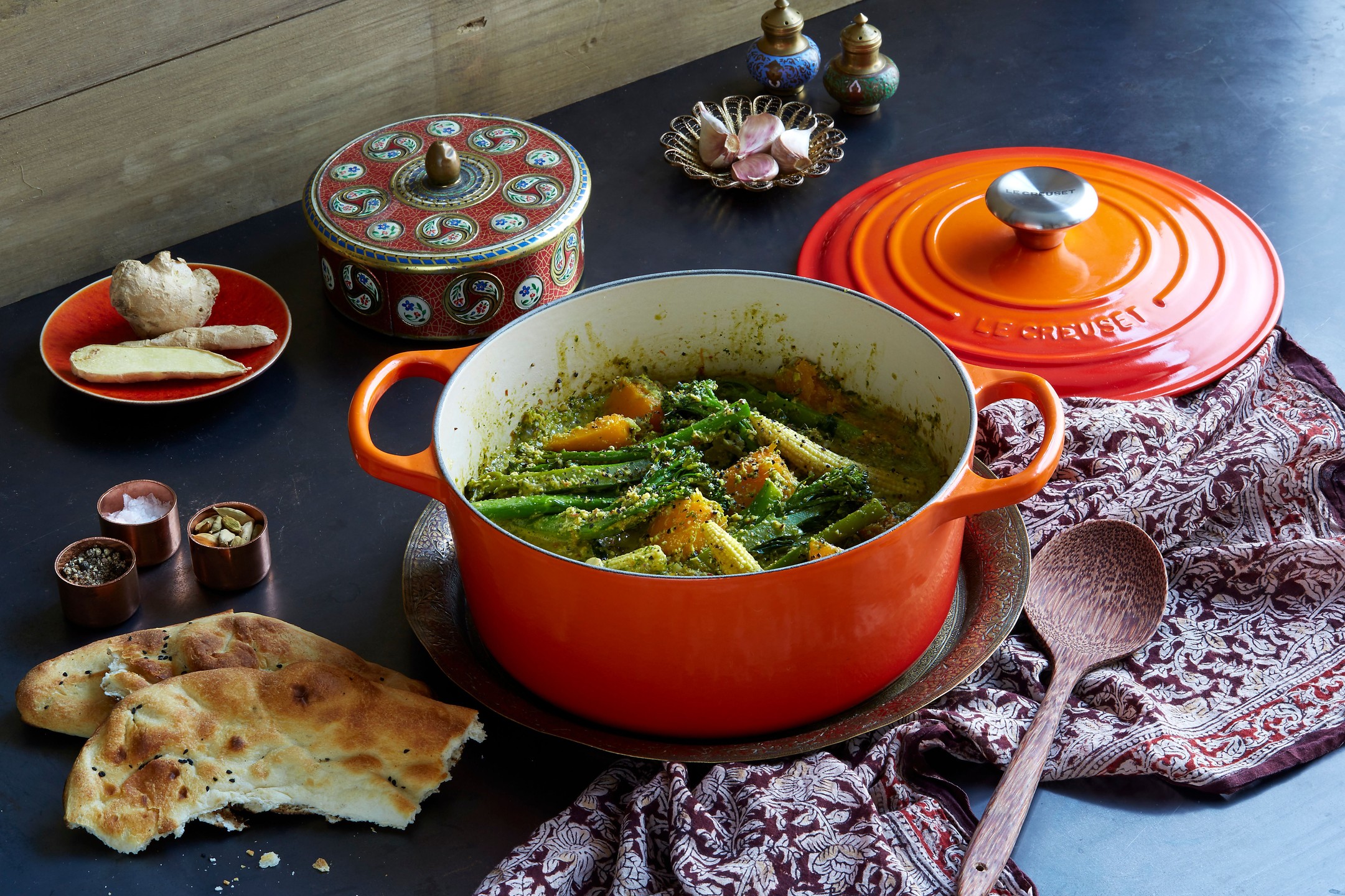 Used by home cooks and professional chefs alike, the Le Creuset dutch oven is a kitchen icon. Don't be turned off by its heft — this is an heirloom piece you'll keep for years. Enameled cast iron seals in moisture and evenly distributes heat for perfectly cooked dishes. Its simple design transitions seamlessly from stovetop or oven to the table.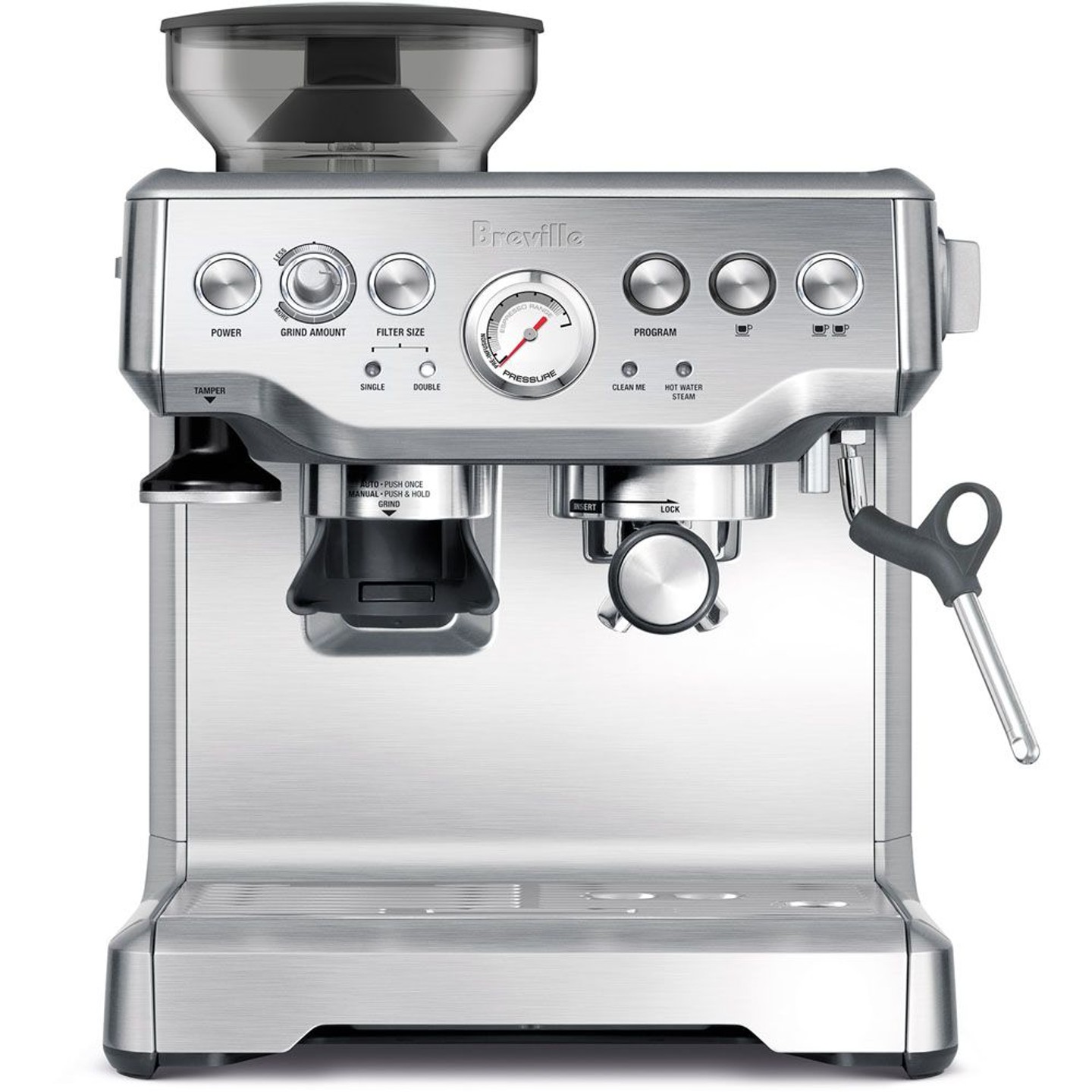 Imagine waking up to espresso beverages made to order, from lattes and cappuccinos to cortados and flat whites. With the Breville, you can grind beans with a touch of a button, brew a shot (or two!) of perfectly balanced espresso, and steam or foam milk to taste with the barista-quality, integrated manual steamer.
Drip coffee, but make it fancy. This Ninja brewer has a large capacity perfect for serving guests at brunch. You can also make a big pot and use the stay-warm function to sip throughout a WFH day. The built-in option to customize brew strength is one of those things you never knew you needed in your life.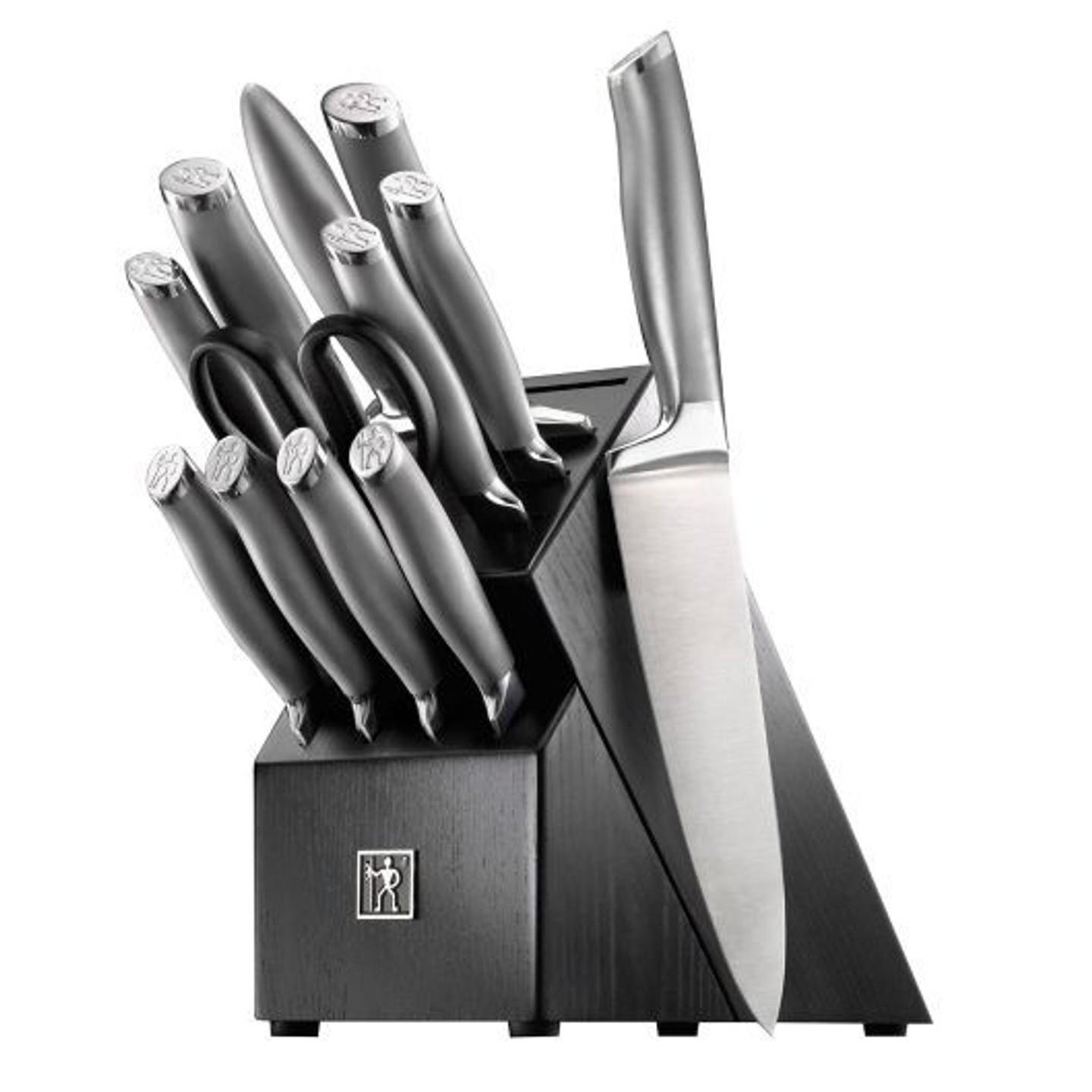 This is an all-in-one block set for slicing, dicing, mincing and chopping ingredients for any type of cuisine. Each knife also features lightweight, ergonomic handles that will fit easily in the hands of you or your partner. Crafted in Germany, the ultra-sharp blades are great for precision tasks while keeping your fingers safe.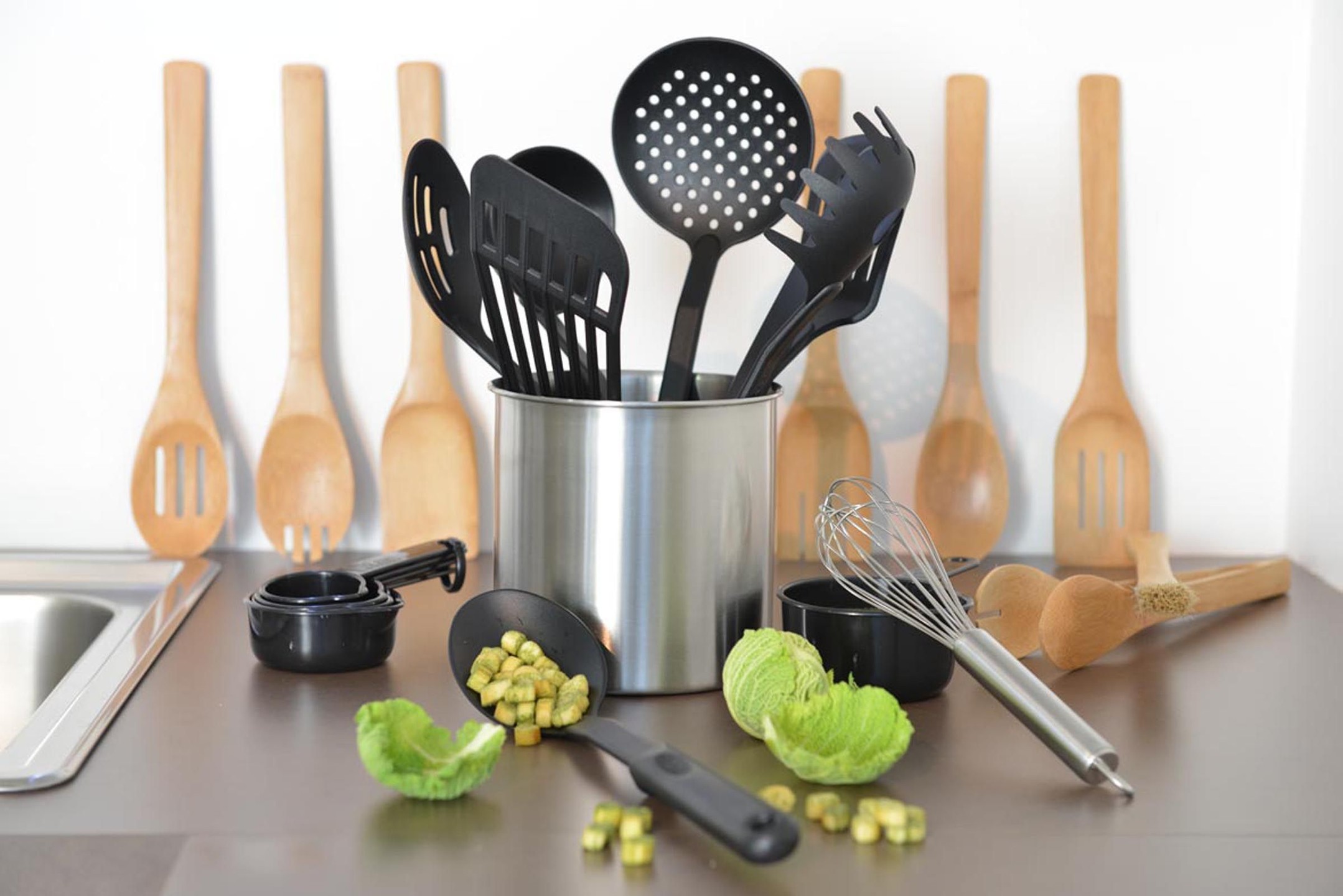 With utensils ranging from slotted spoons and tongs to measuring cups, this comprehensive tool set has you covered in the kitchen. There's no need to choose between style and utility because this set offers a mix of neutral materials to complement your cooktop, including bamboo, plastic and stainless steel.
Top Tabletop Registry Picks
Channel the peaceful vibes of the waterfront at your next gathering with this dinnerware set for four. Inclusive of dinner plates, cereal bowls and pasta bowls, you'll be ready for casual breakfasts or holiday meals. Muted blue colors accent a white background on the stoneware to bring a nature-led style to your tabletop.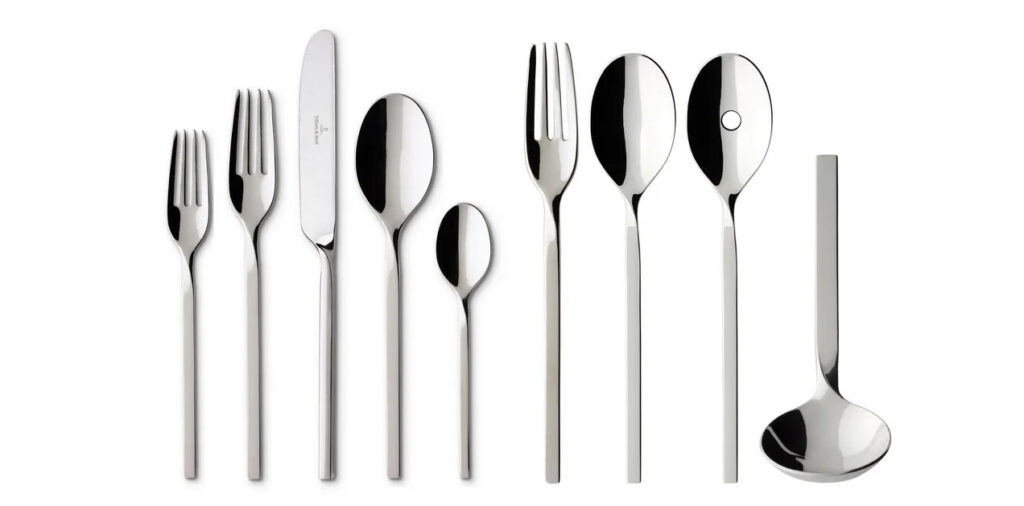 Couples known for hosting dinner parties will welcome this expansive flatware set into their homes. With 12 place settings and four serving utensils, the contemporary design and high-gloss look is a stunning addition to your newlywed table. The dishwasher-safe feature means cleanup is done in a snap, allowing more time for entertaining.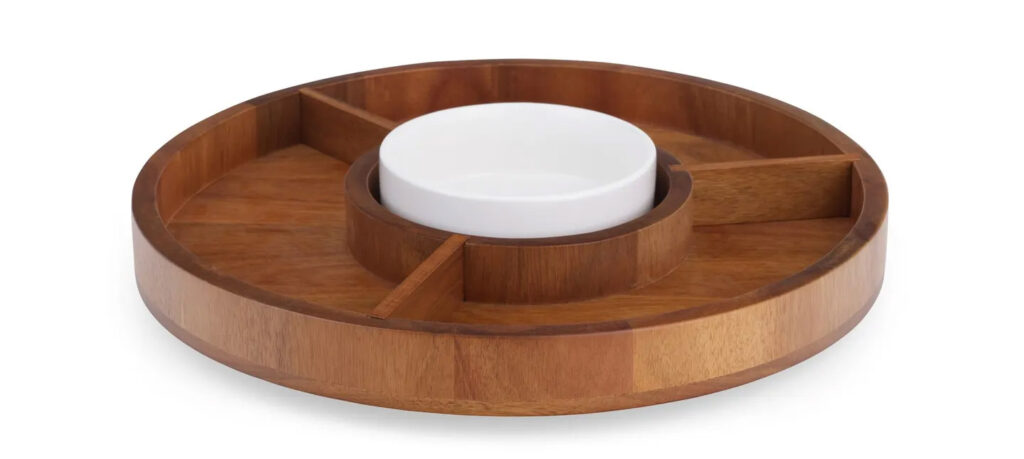 Serve a variety of crackers, nuts or crudites (plus a dip) on this beautiful serving tray made from sturdy acacia wood and easy-to-clean porcelain. The lazy Susan design makes it simple for everyone to access and select their snack of choice from the three compartments.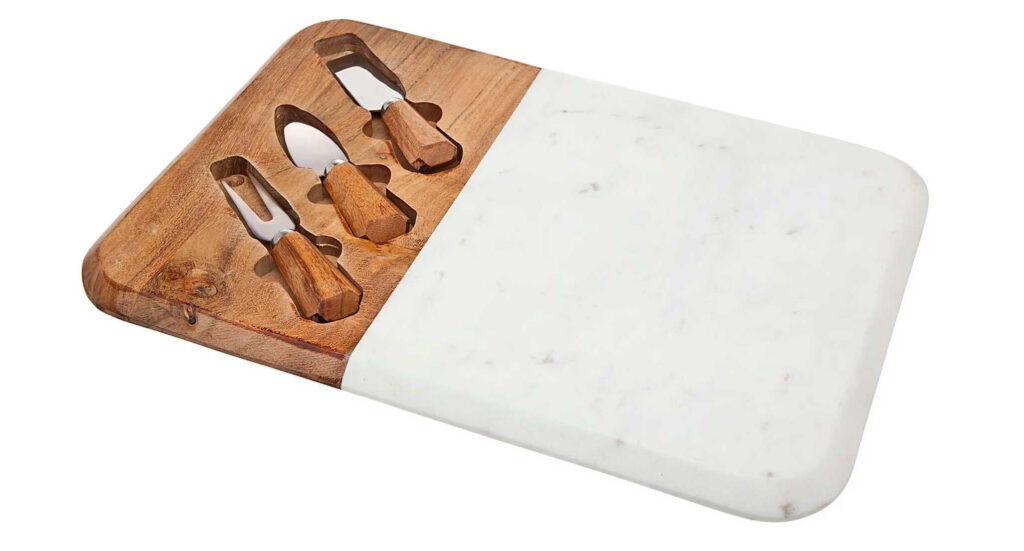 Level up your charcuterie game with an elegant cheese board crafted from sleek marble and wood. Three functional cheese knives neatly fit into the board for a polished presentation. Fill it with your spouse's favorite cheeses and meats for a simple surprise — the perfect at-home date night appetizer.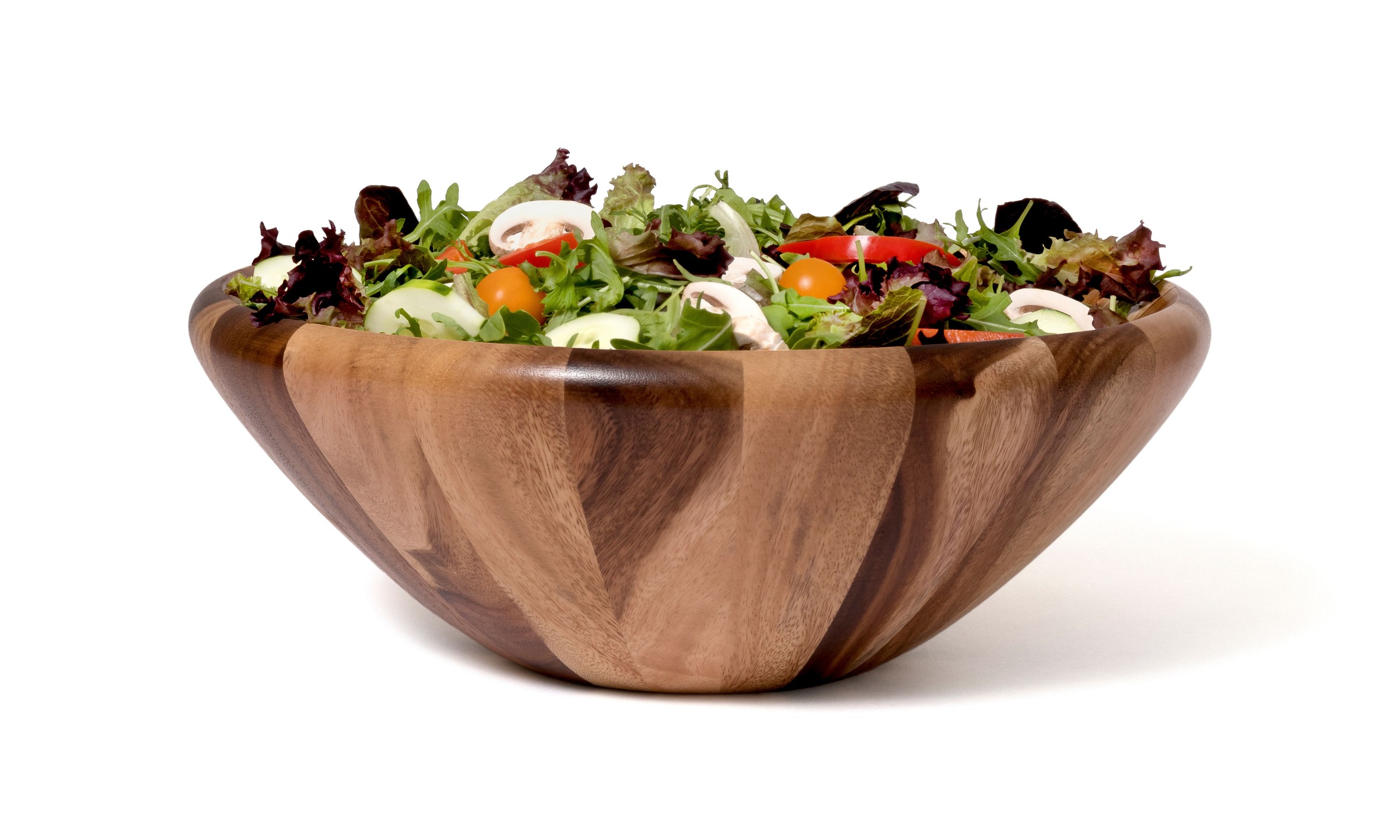 Showcase salad, pasta and even potato chips in this gorgeous serving bowl. Its angular sides and generous size will add drama to your table, while the pronounced wood grain finish builds intrigue and coordinates with a variety of dining room decor styles, from rustic to mid-century.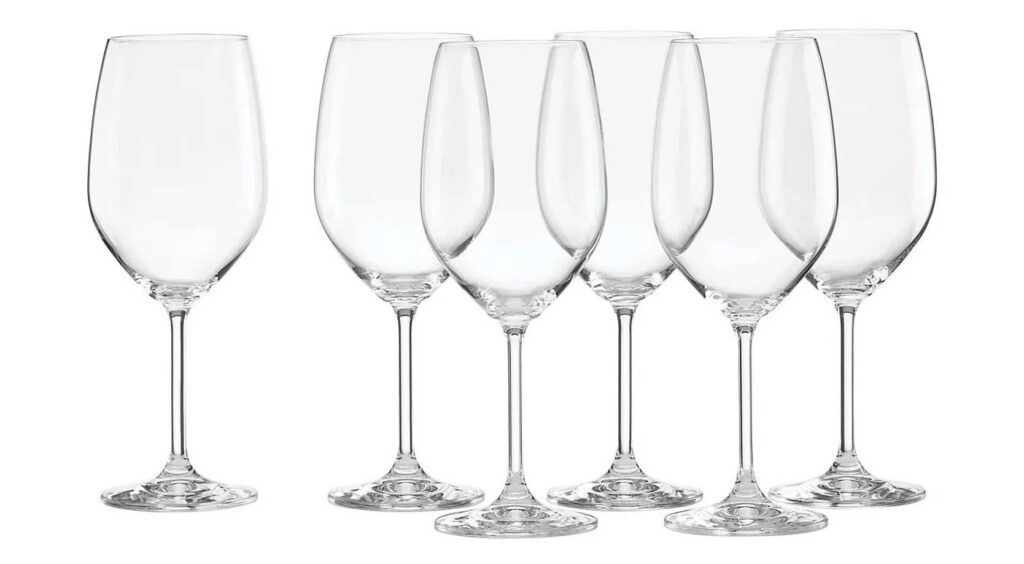 Cheers to your marriage anytime with these wine glasses. Ideal for white wine, the slender bowl design enhances the aroma and flavor notes of varietals such as sauvignon blanc and chardonnay. The set's basic yet tasteful style has universal appeal and will blend seamlessly into your home bar cabinet.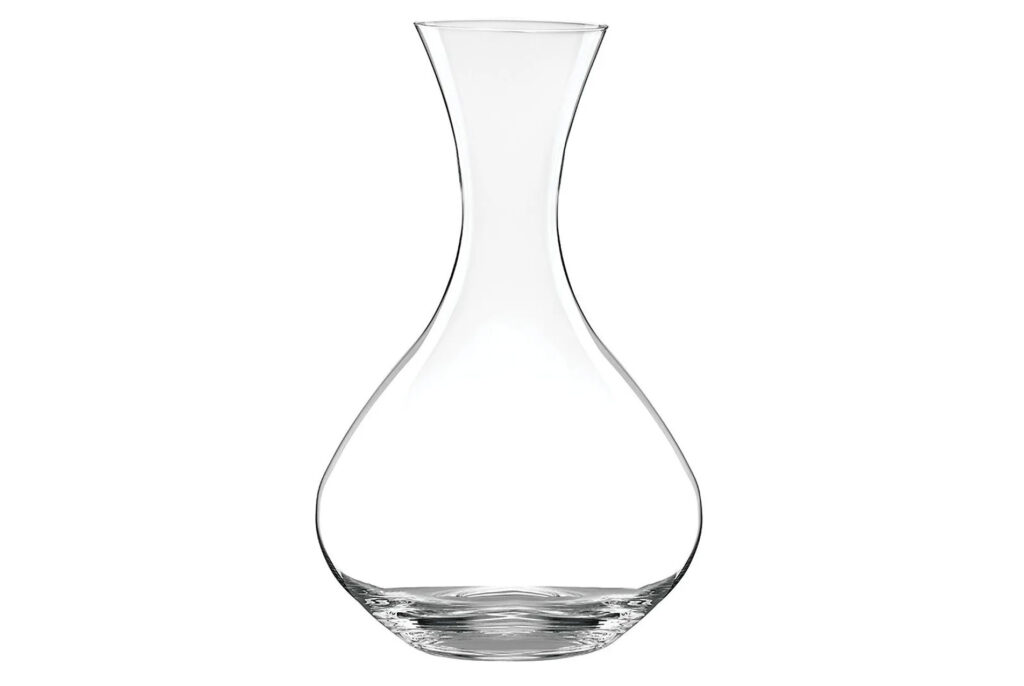 Whether you're a true wine connoisseur or faking it till you make it, a decanter is a game-changer when it comes to enriching your drinking experience. Aeration enhances the flavor of wine and this handsome crystal piece delivers on the style front, too.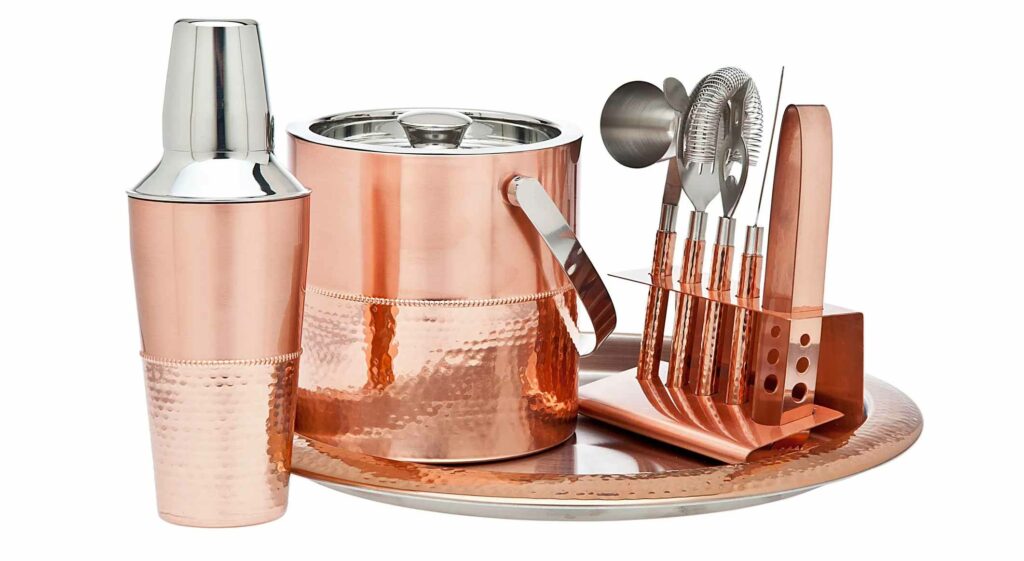 Shake and stir your way to becoming a mixologist with a variety of tools, a cocktail shaker and ice bucket conveniently stored on a tray. Stocked liquor cabinet not included.
Top Bed and Bath Registry Picks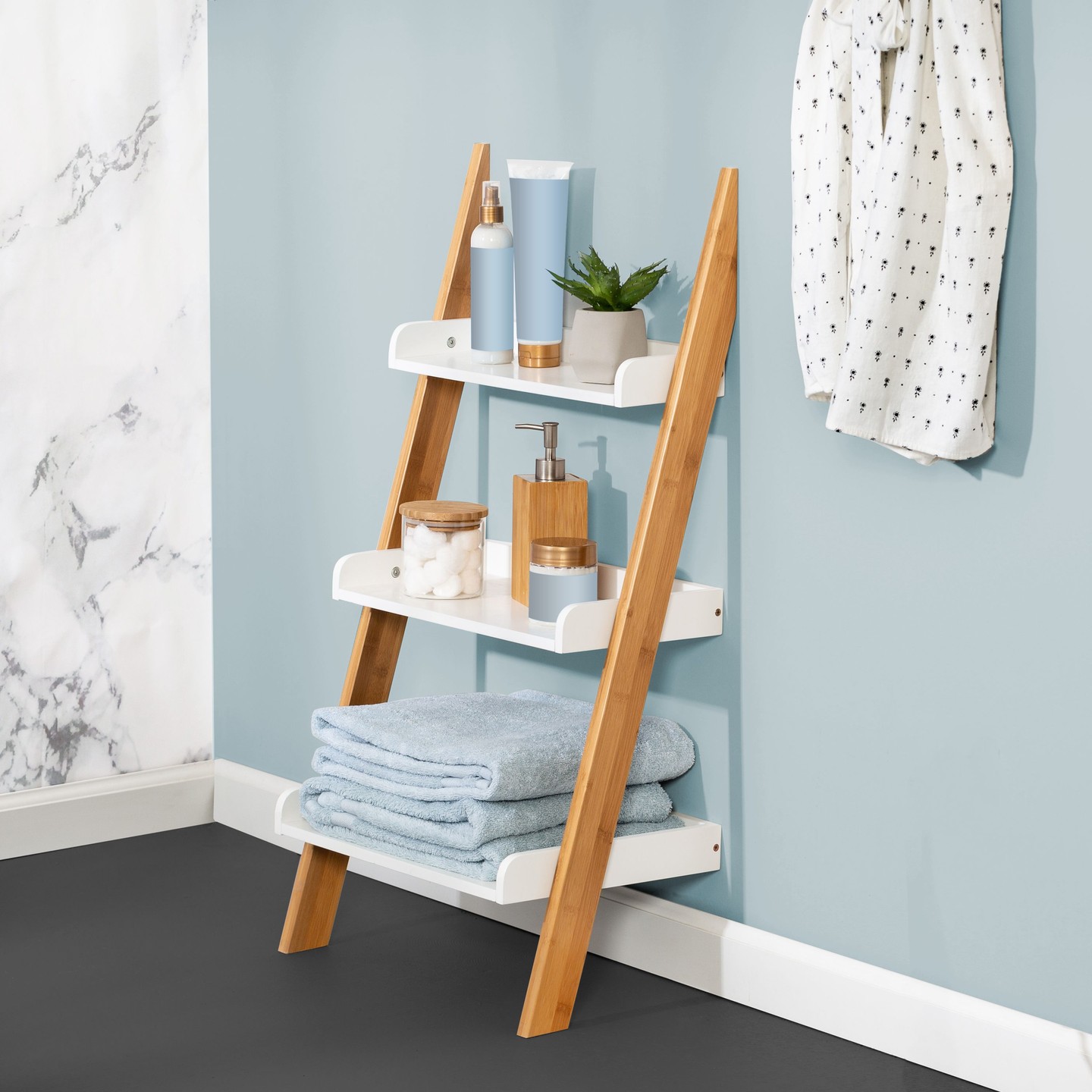 Additional storage in a home is always welcome, even in the bathroom. Don't be fooled by the small footprint of this piece of furniture: Everything from folded towels to cotton balls can have a place. A leaning, open-shelf design adds a fresh feel without creating bulk.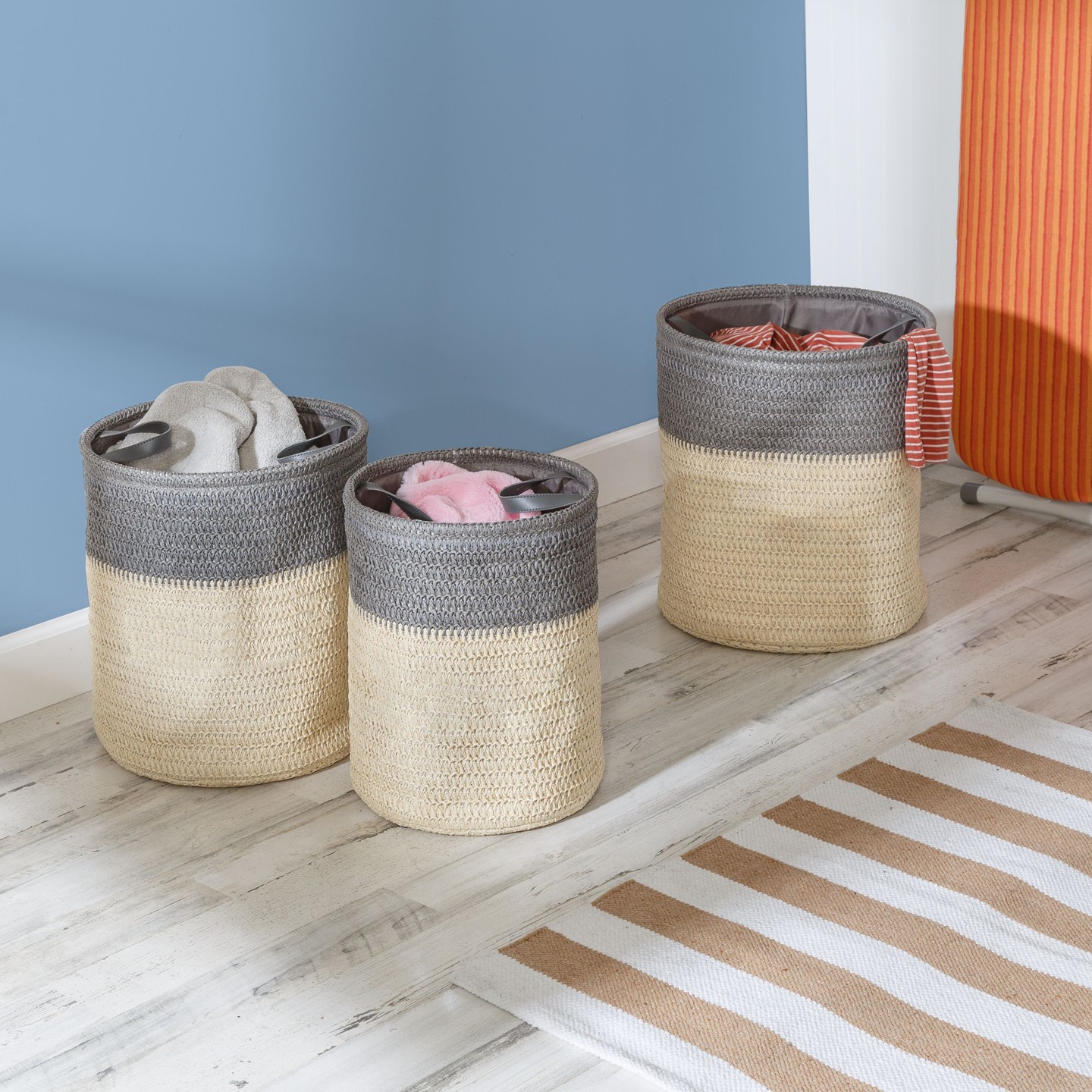 This trio proves that laundry baskets can be stylish. The woven texture and neutral colors evoke a beachy vibe. You can place them in various rooms around the house to collect dirty clothes, kitchen towels and other soiled linens. The addition of handles makes it uber practical for carrying heavy loads to the washing machine.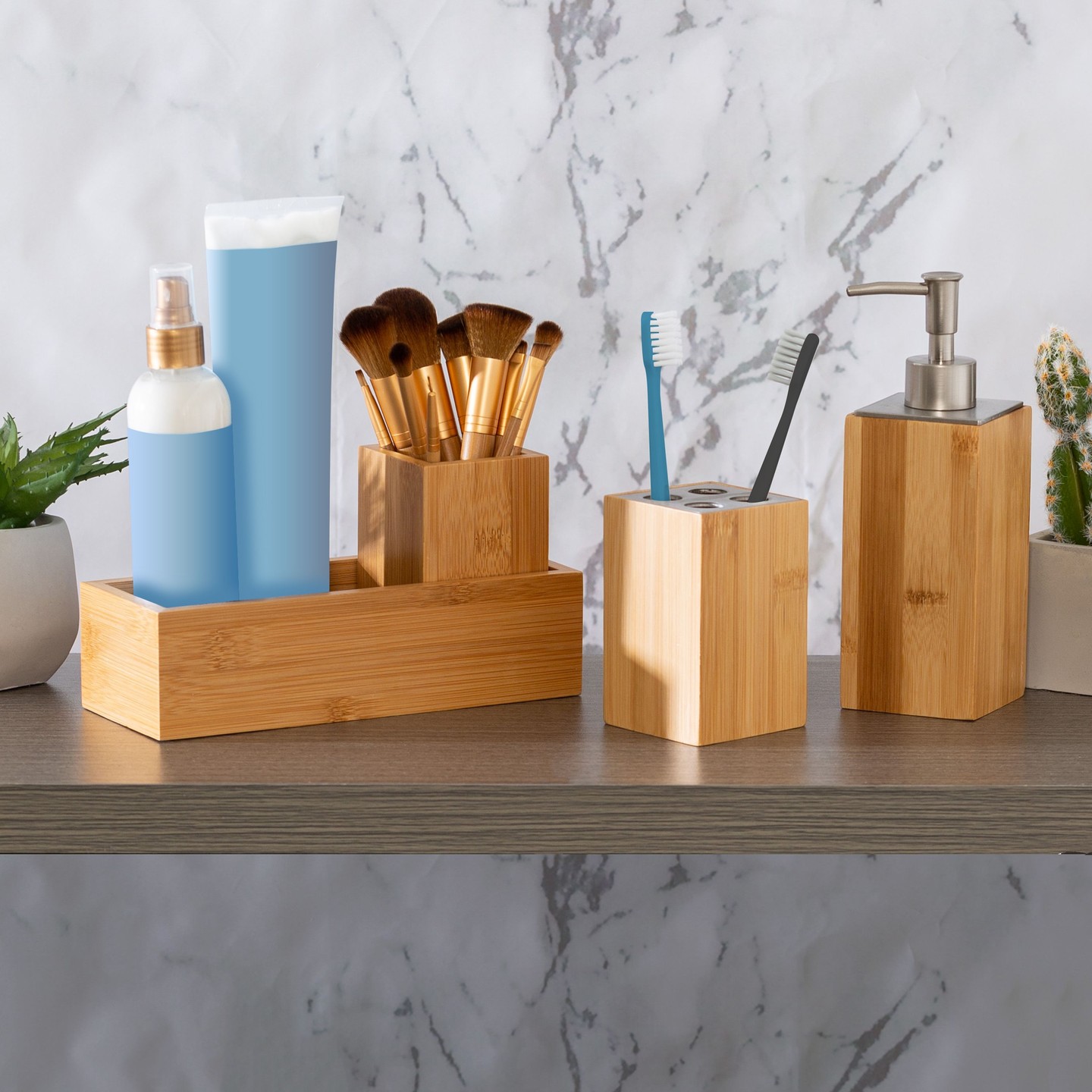 Declutter your bathroom counter or organize a medicine cabinet with this set that includes a toothbrush holder, cup and dispenser for lotion or soap. Warm bamboo is as beautiful as it is sensible given the high humidity and traffic in a bathroom. Keep the pieces in the handy nesting tray or use them individually.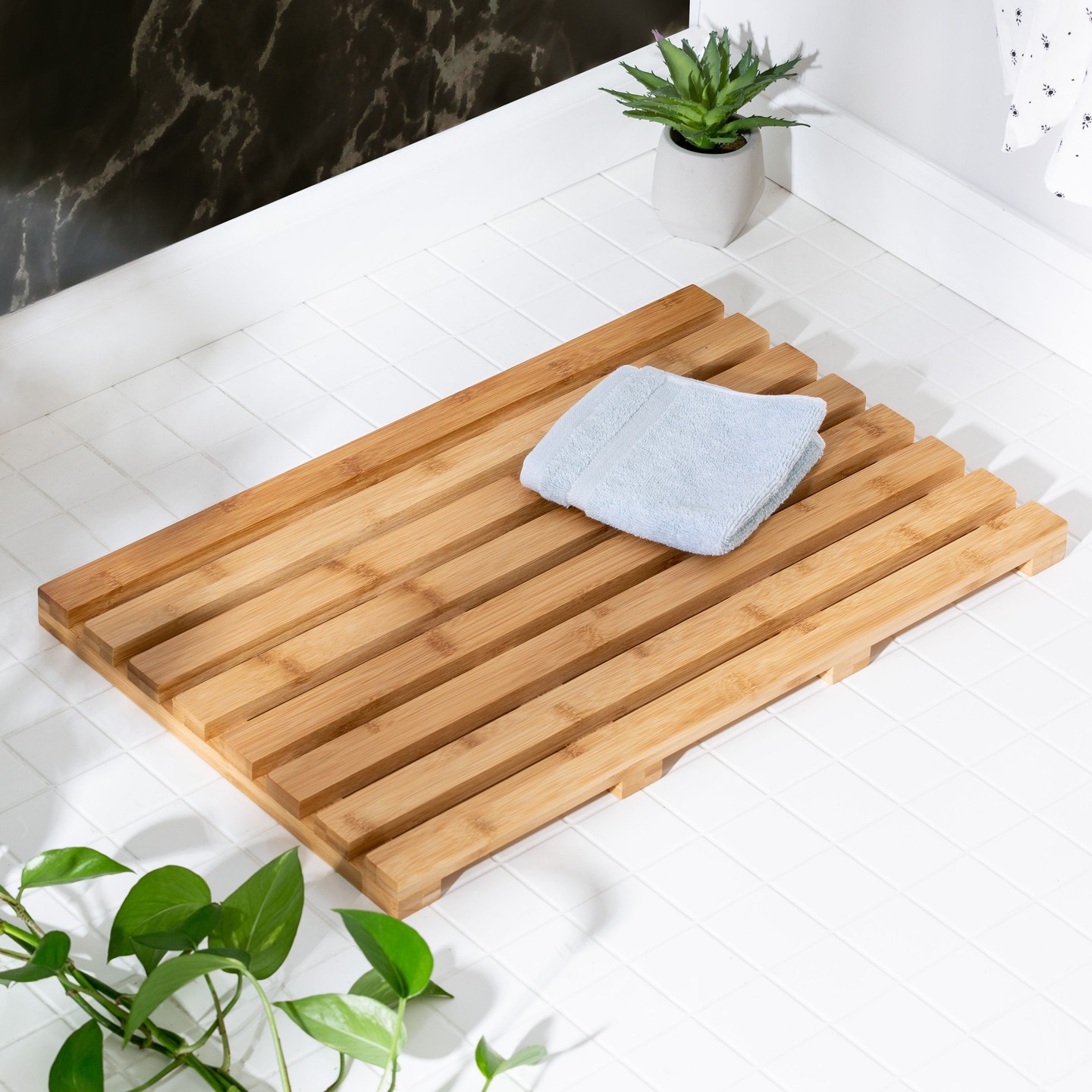 Ditch a towel and opt for a bath mat made of a highly sustainable material: bamboo. It's naturally antibacterial and water-resistant, not to mention incredibly strong, meaning it will last long after your wedding.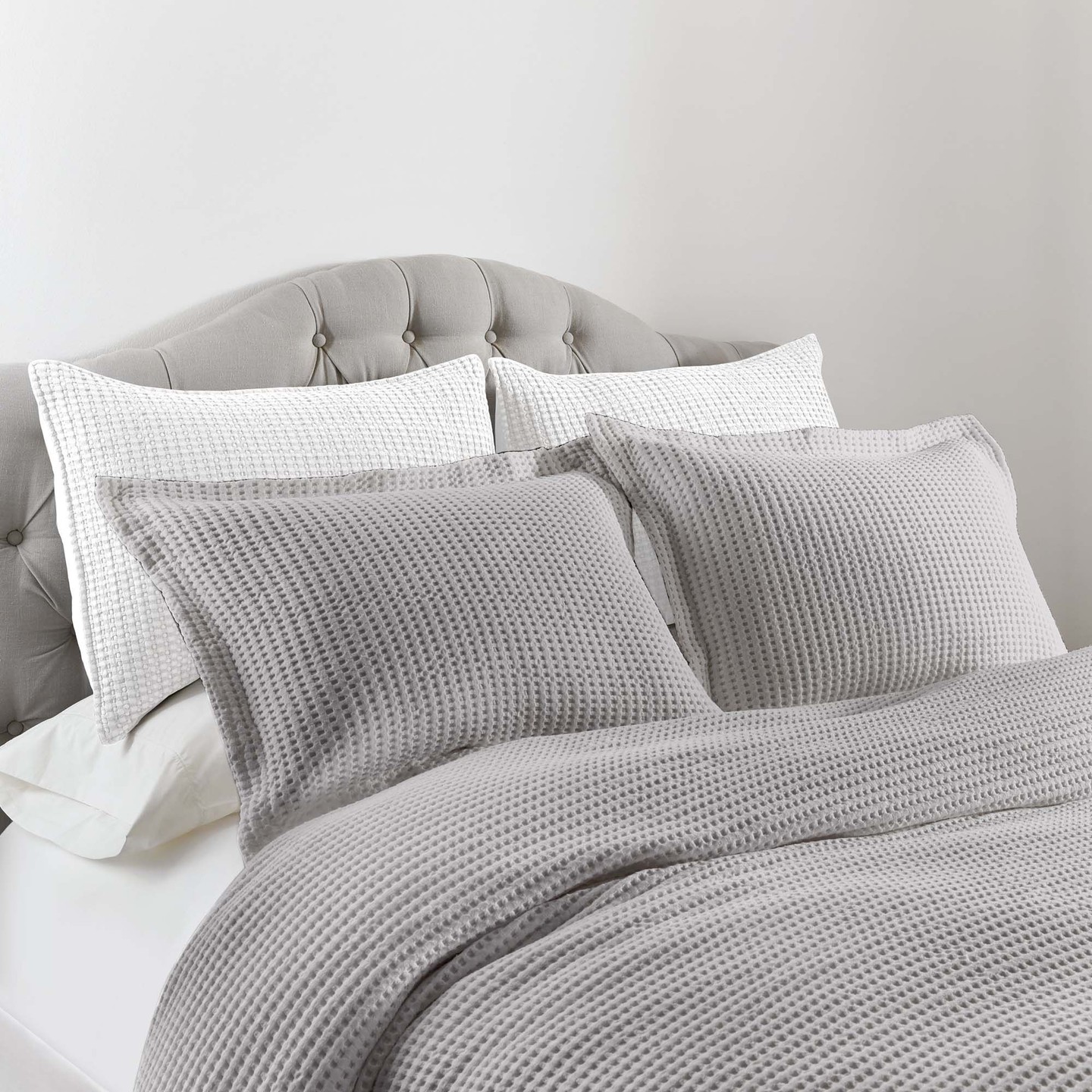 Cozy up next to your spouse with this bedding set comprising a duvet cover and two pillowcases. The textured waffle pattern builds visual interest to the bedroom, while the incredibly soft handfeel adds a touch of luxury. Plus, it's machine-washable for easy care.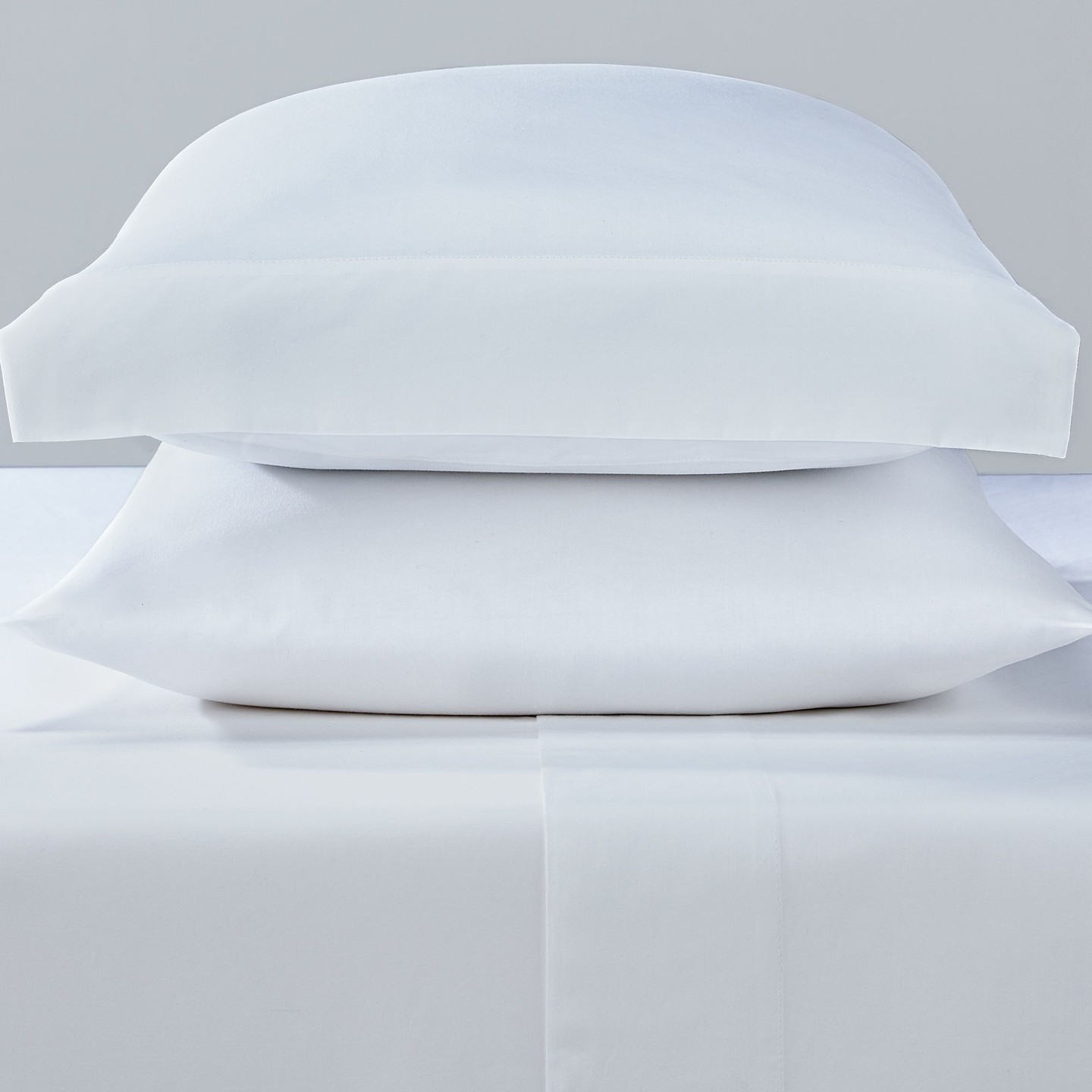 It's giving luxe, with a smooth-as-butter feel that elevates this everyday sheet set to another level. The 400-thread count sateen sheets and pillowcases come in classic white to match any decor. Stay in bed all day? Yes, please!
Top Lifestyle and Home Electronics Registry Picks
If exercise is part of your daily routine, you understand the value and benefits of rest. Quicken your recovery turnaround with this at-home muscle treatment device, which uses percussive therapy to release stress and strain. Not just for athletes, it also works on body stress related to posture and everyday movement.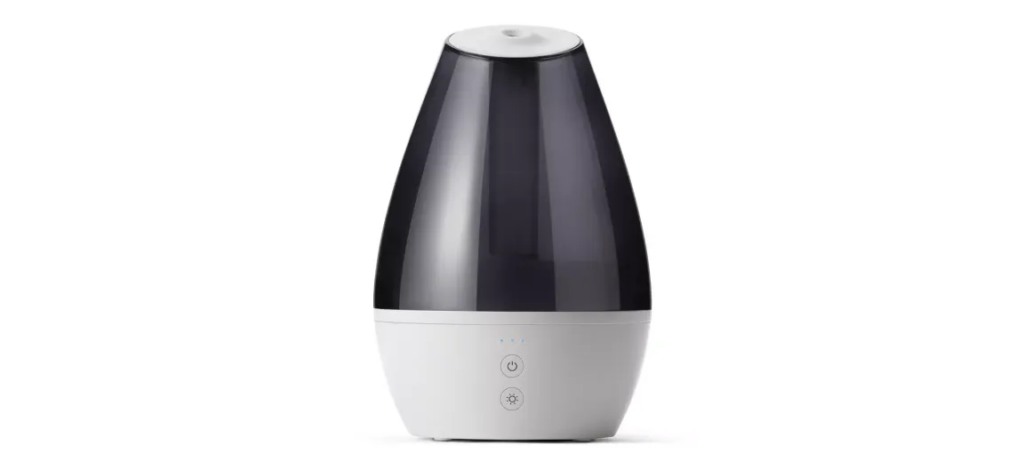 Create a comfortable and serene space with the simple act of filling the one-gallon tank and pushing a button. The unit runs for up to 40 hours, with an automatic shutoff that provides peace of mind. Aromatherapy, adjustable mist levels and mood lighting will personalize the experience for you and your spouse.
Top Cleaning and Organization Registry Picks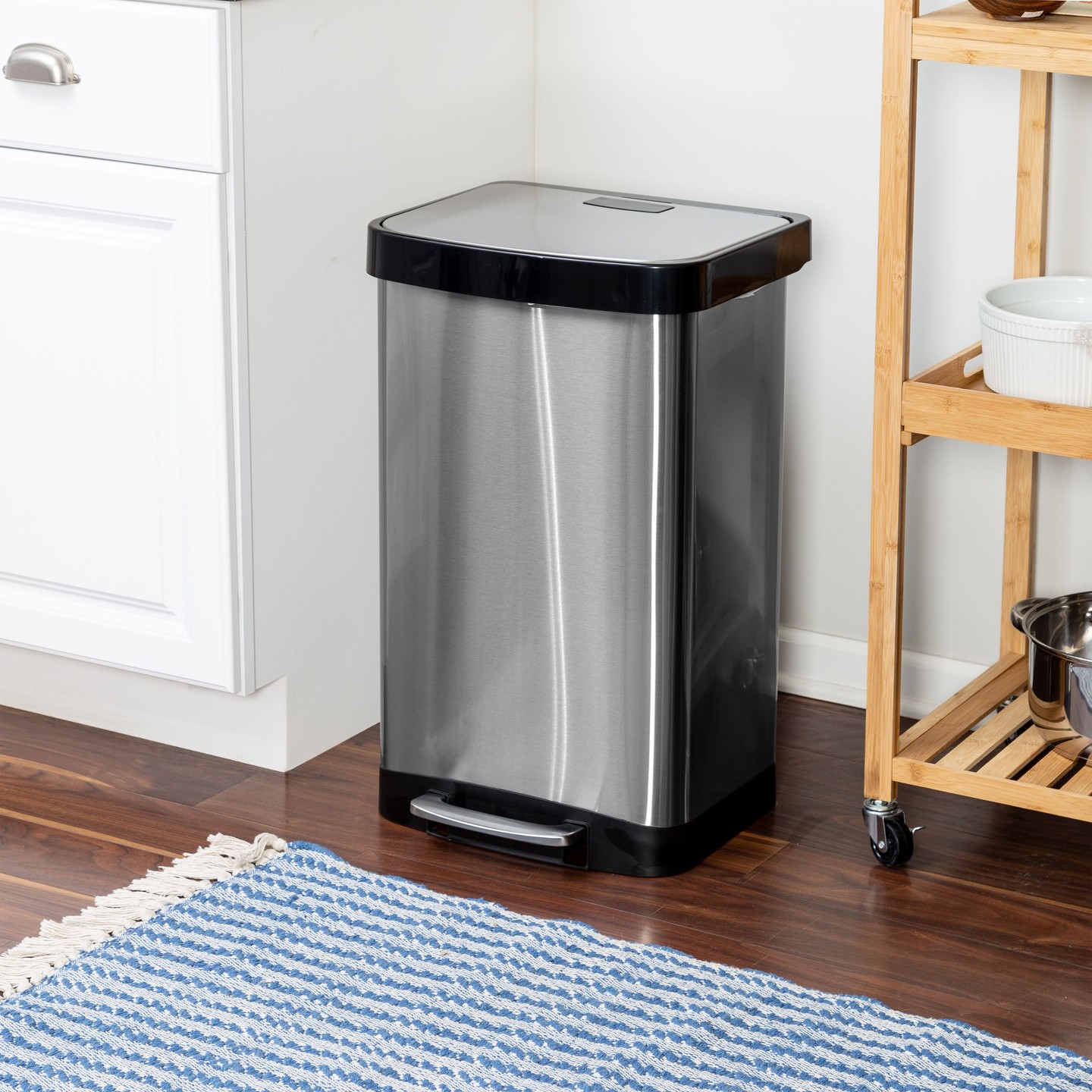 Can a garbage can be beautiful? This model has us believing! Its modern shape, sleek stainless steel and black color scheme, and rounded square profile seamlessly blend into any kitchen setting. A hands-free step opens the can, which doesn't require constant emptying thanks to its large capacity.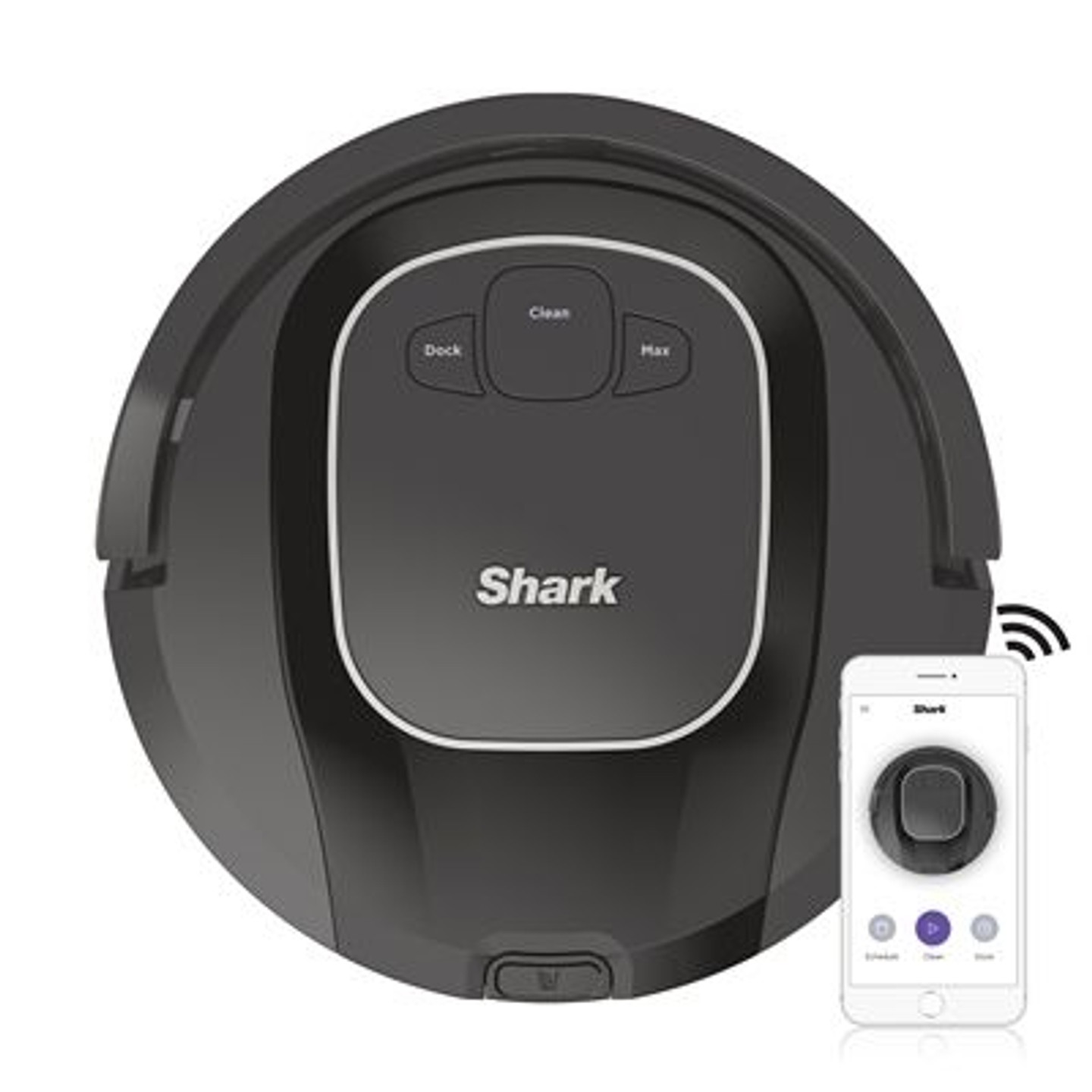 A robot vacuum is a registry must-have! Set and forget as it moves through your home to clean dust and debris from a variety of surfaces and hard-to-reach spaces. The vacuum's ability to sync with a smart device is an added bonus.
Pet parents know the struggle of cleaning up after your fur baby. Tackle shedded fur and dirt with this handheld vacuum. The ultra-strong suction holds up to the biggest messes on hard surfaces and upholstery, because we know you can't say no to Fido sleeping on the couch.
Top Home Decor Registry Picks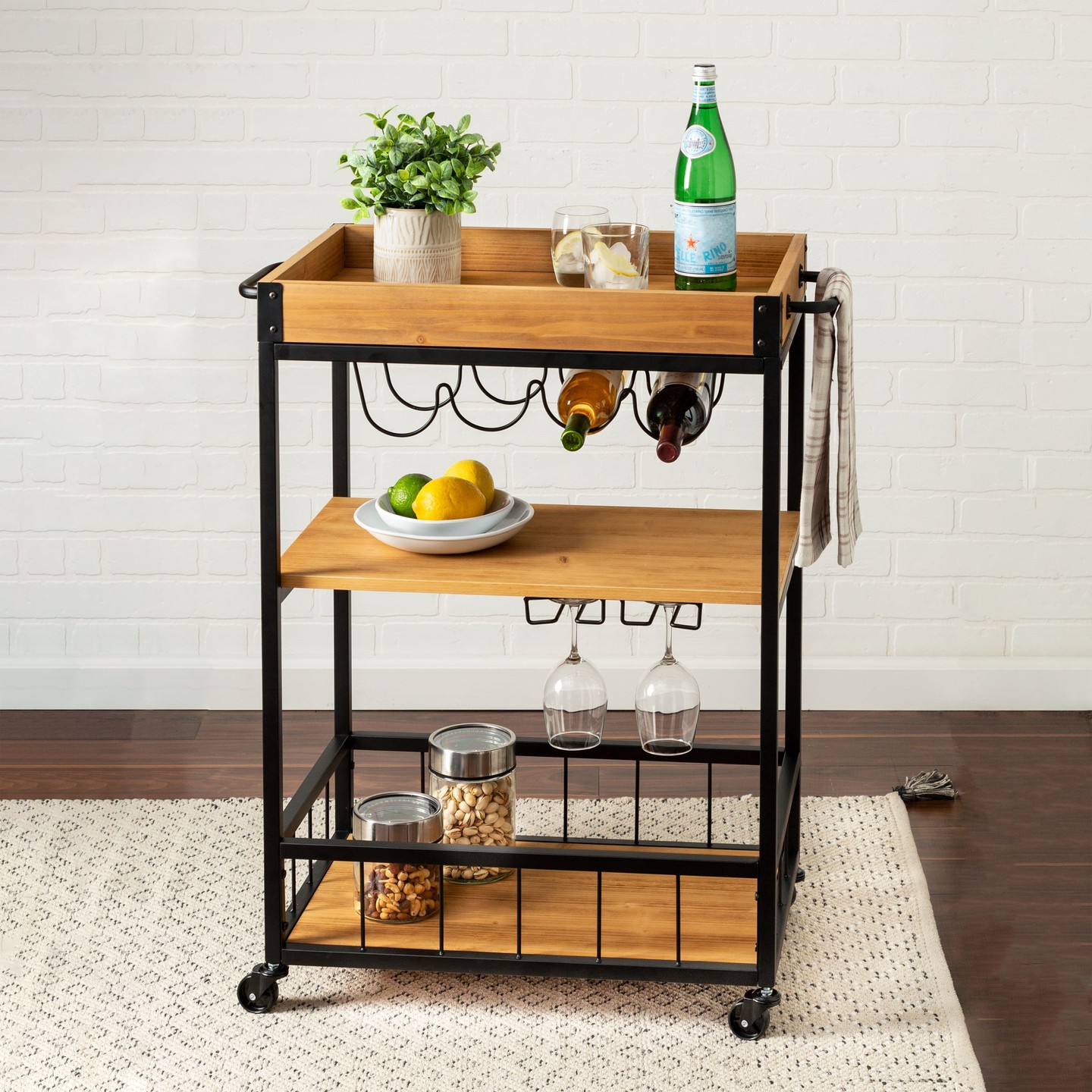 Full of modern loft style, the various storage features of this bar cart provide unsurpassed utility. Stash bottles and canisters, display glassware and serveware, and entertain guests with the removable serving tray. This is one of those wedding gifts that you'll use throughout your entire marriage.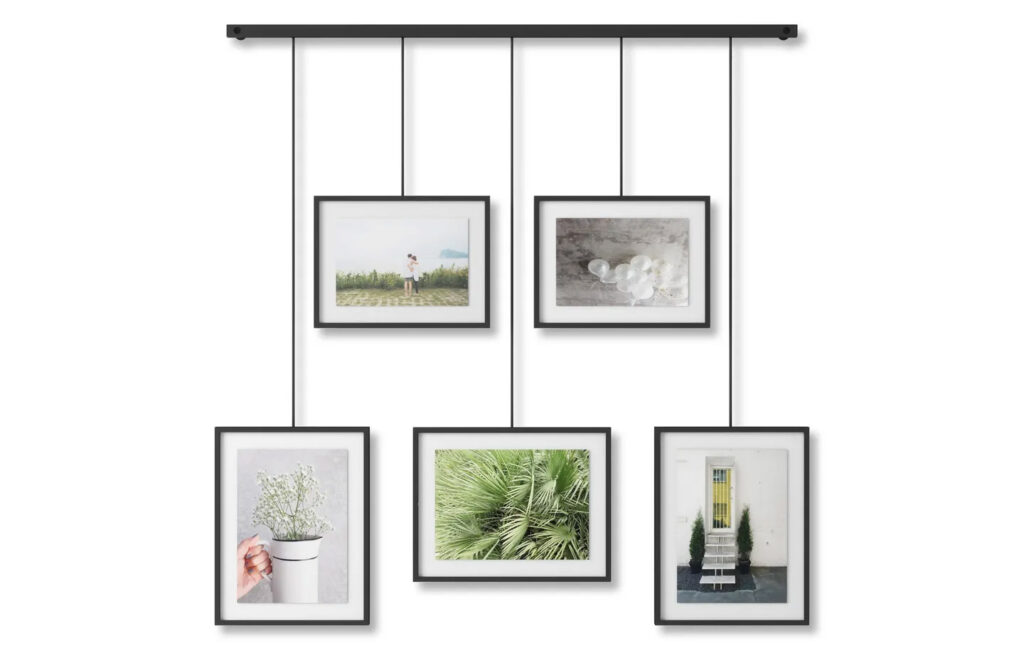 Create an elegant display of your wedding and happily-ever-after life with this innovative framing system. The gallery-like design can be personalized to hold up to five images and even hang on an angle along a staircase. With a simple two-screw installation, it won't stay on the honey do list for long.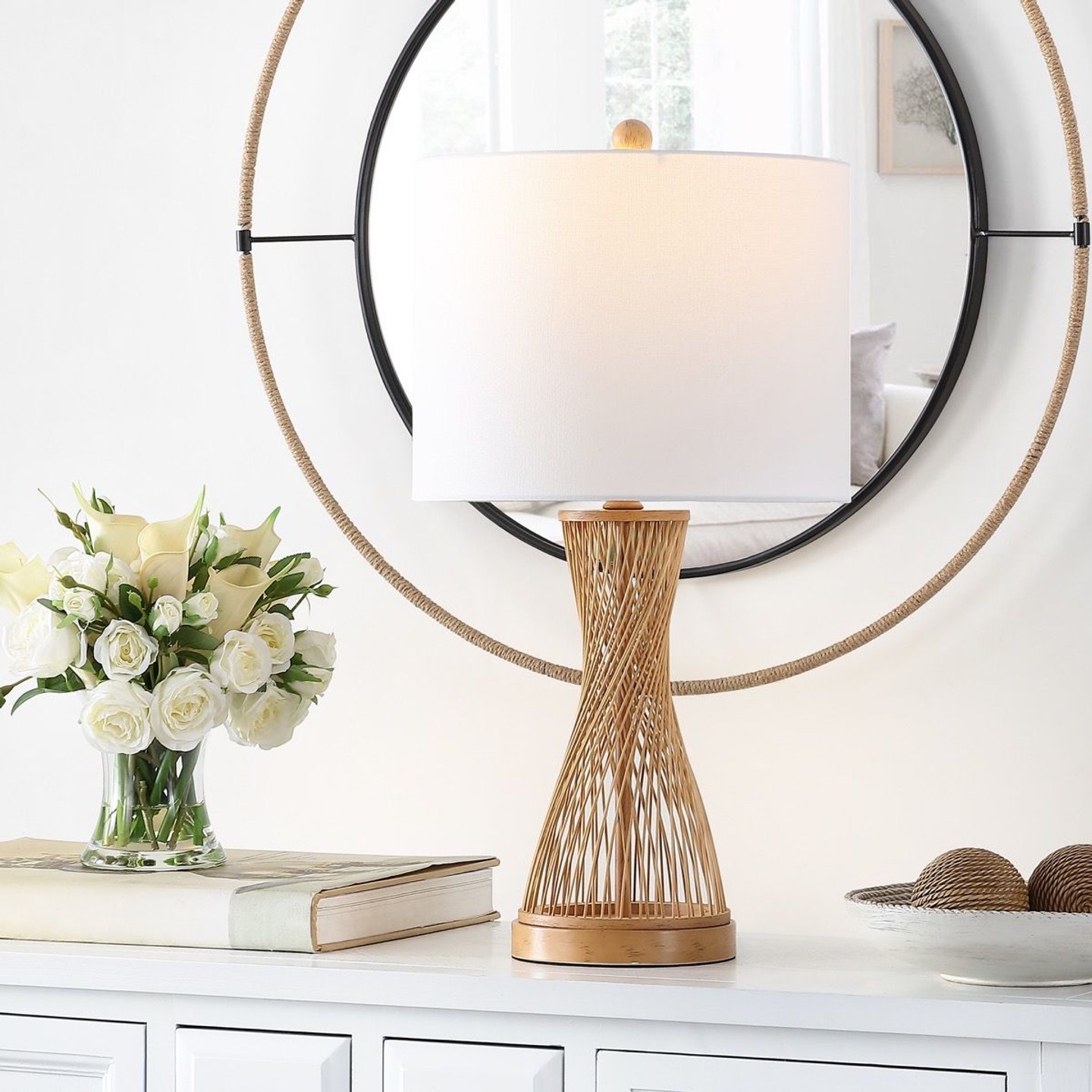 Get swept off your feet by the attractive silhouette of this table lamp. Bamboo adds a natural feel, but the intricate and twisted base is the true showstopper. Place it in the living room or atop a dresser in the bedroom. It's boho, coastal and retro all at once.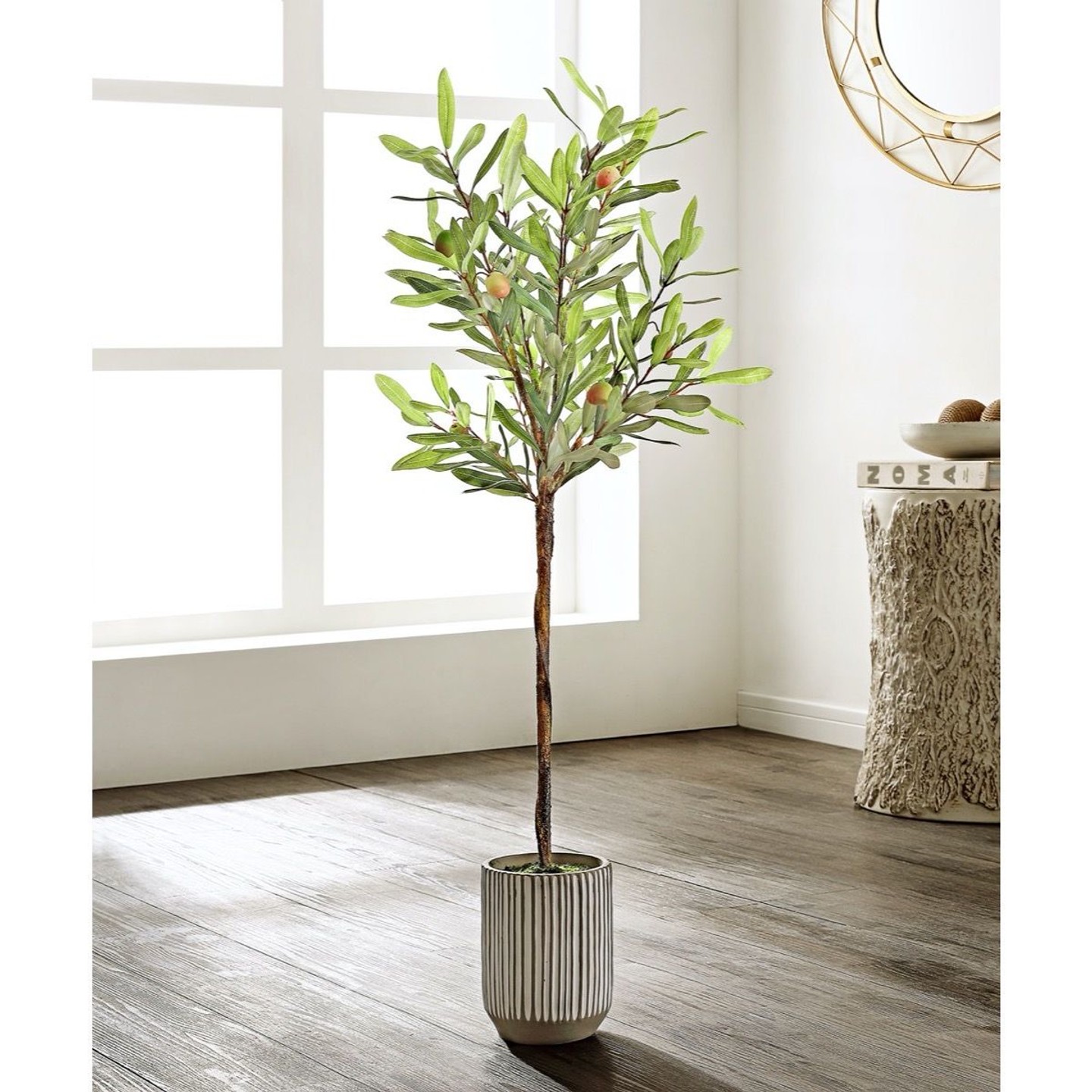 Bring the tranquility of nature into your home in a carefree way. Standing about 3 feet high, the rustic olive tree brightens any corner of a room with leaves in various hues of green and always-ripe olives — no watering necessary. Ridges in the gray and white pot are a welcome design flair.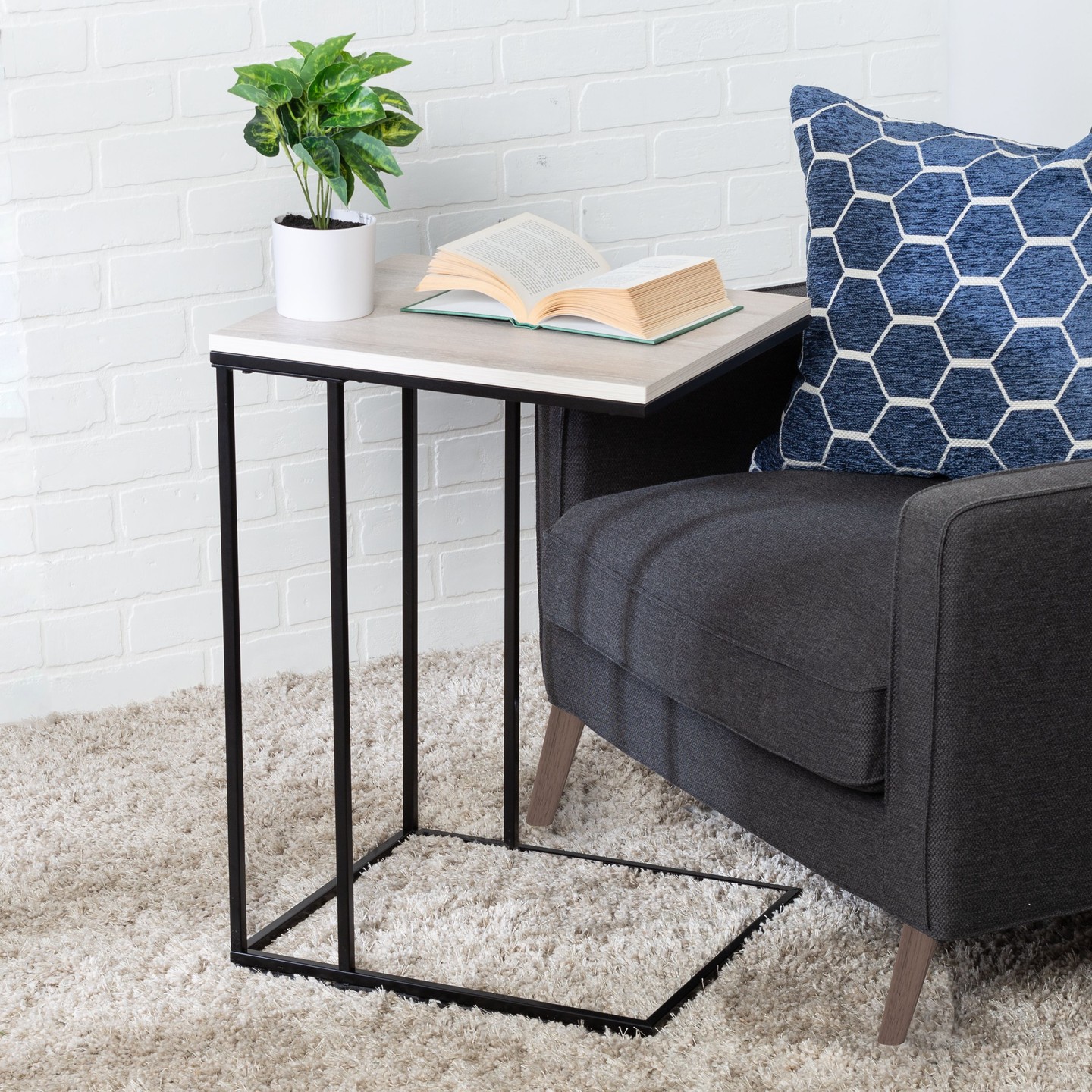 A comfortable place to set your afternoon cup of tea or favorite novel, this modern end table is a great addition to any living room. The smooth wood top and sleek frame will perfectly pair with your beloved couch or favorite reading chair.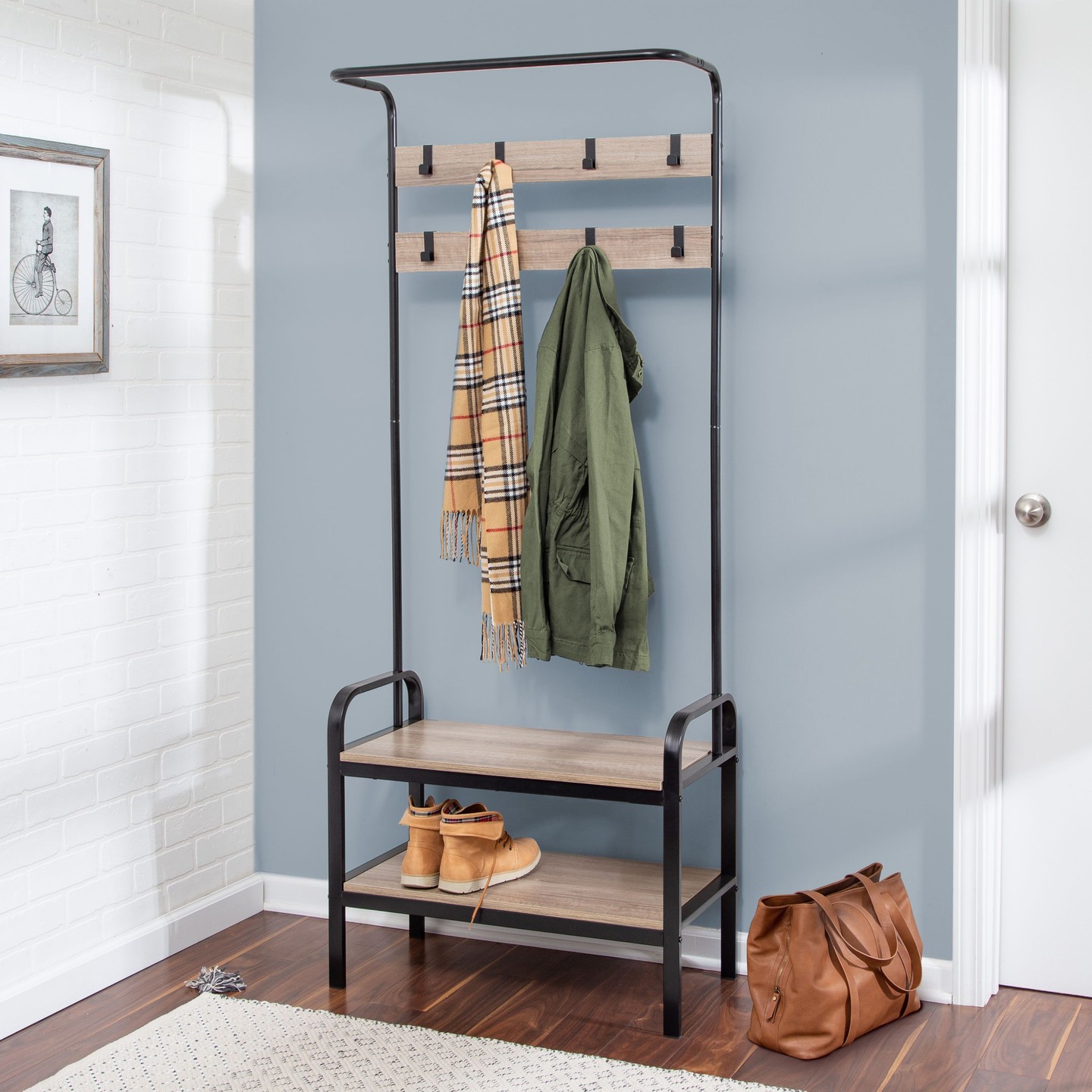 Say hello to storage! The clever design of the entry bench includes integrated hooks and shelves to become a catchall for footwear, jackets, bags and umbrellas. The industrial-chic piece is large enough to handle the belongings of multiple visitors, but won't overpower the entryway of your home.
Top Pet Registry Picks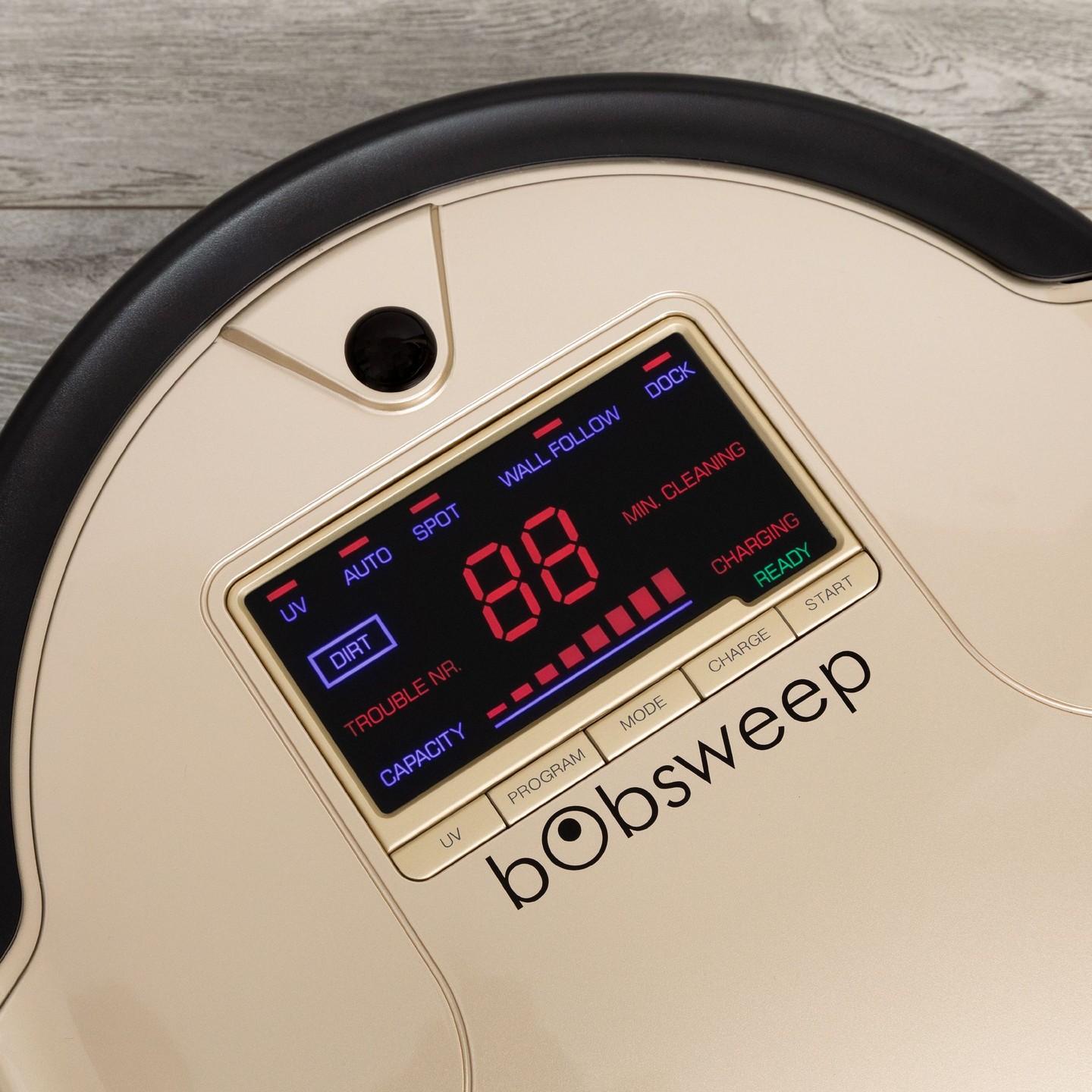 Spend more time snuggling with your beloved pet than cleaning up after it with this all-in-one vacuum cleaner and mop system. Unwanted fur, wayward kibble and even pieces of chewed up toys are scooped up, leaving gleaming clean floors without much effort on your part.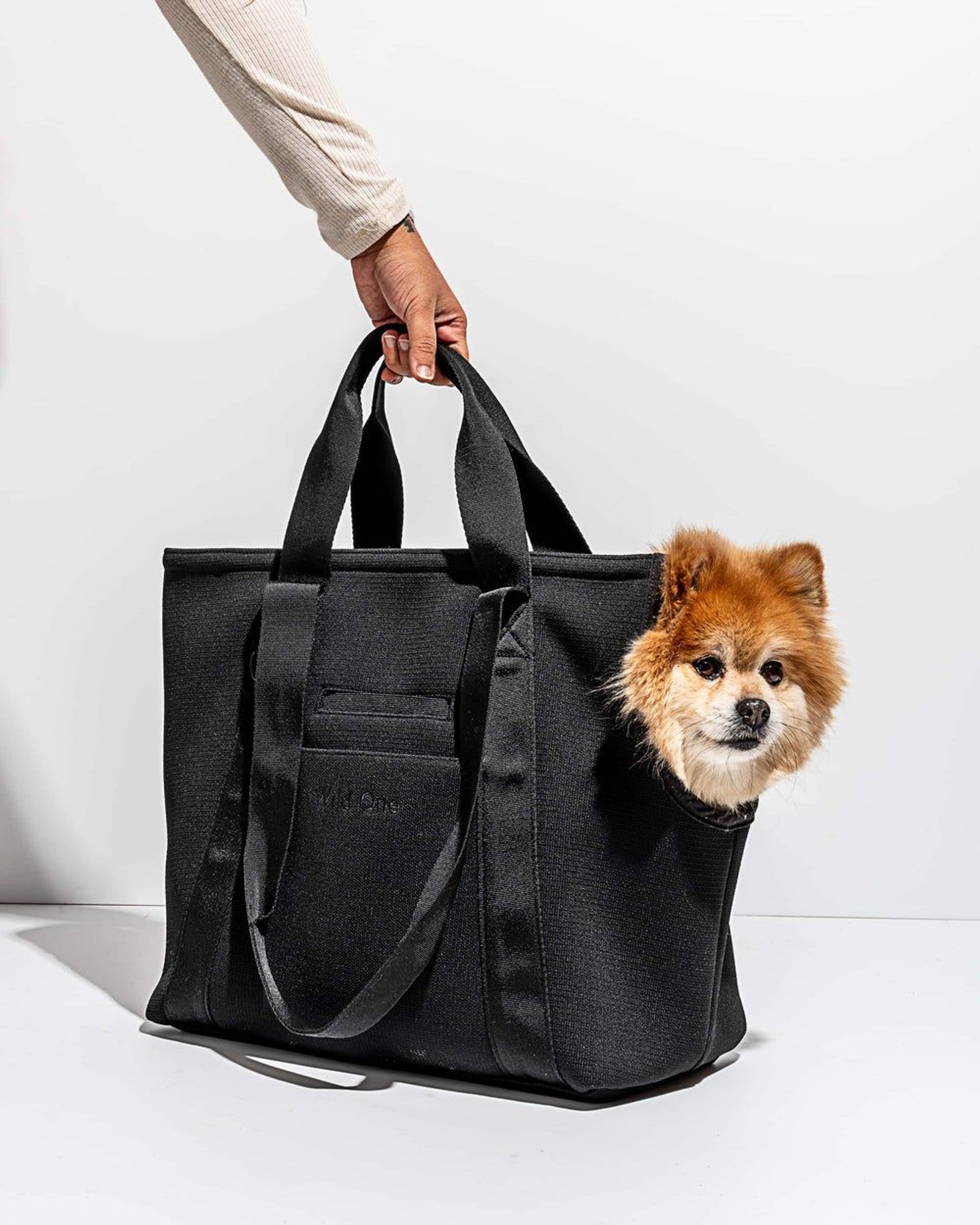 The days of traveling or running errands without your pooch are gone. Let them tag along in this stylish black carrier, perfect for dogs up to 20 pounds. The tote bag design will never go out of style, and its variety of straps and pockets makes the carrier extremely practical.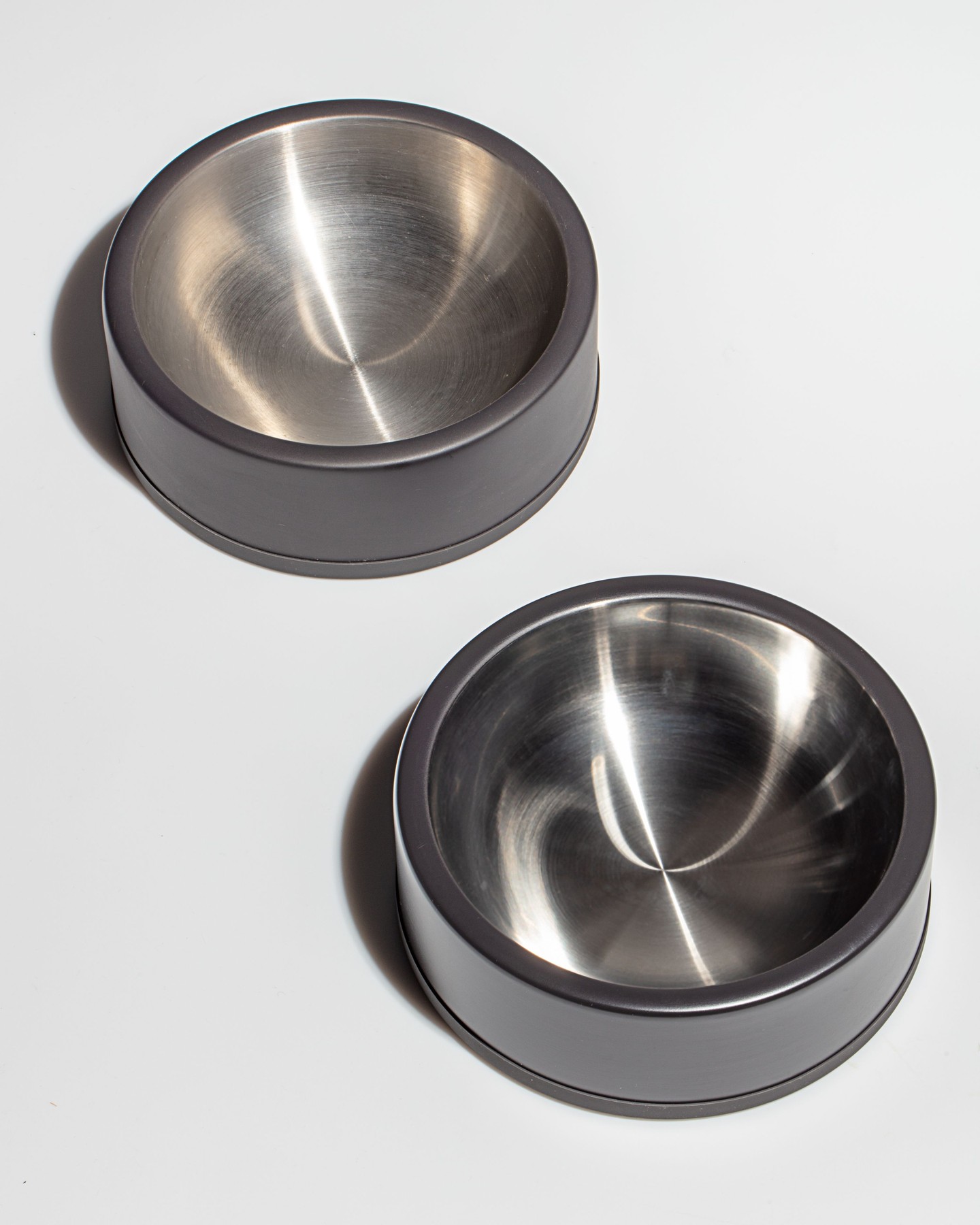 A perfectly curated home can apply to supplies for your pets, too. Serve your furry companions their meals from hip stainless steel bowls. The solid construction will hold up to even the most ravenous eaters. A nonslip base keeps the bowls in place to minimize spills.
Top Travel Registry Picks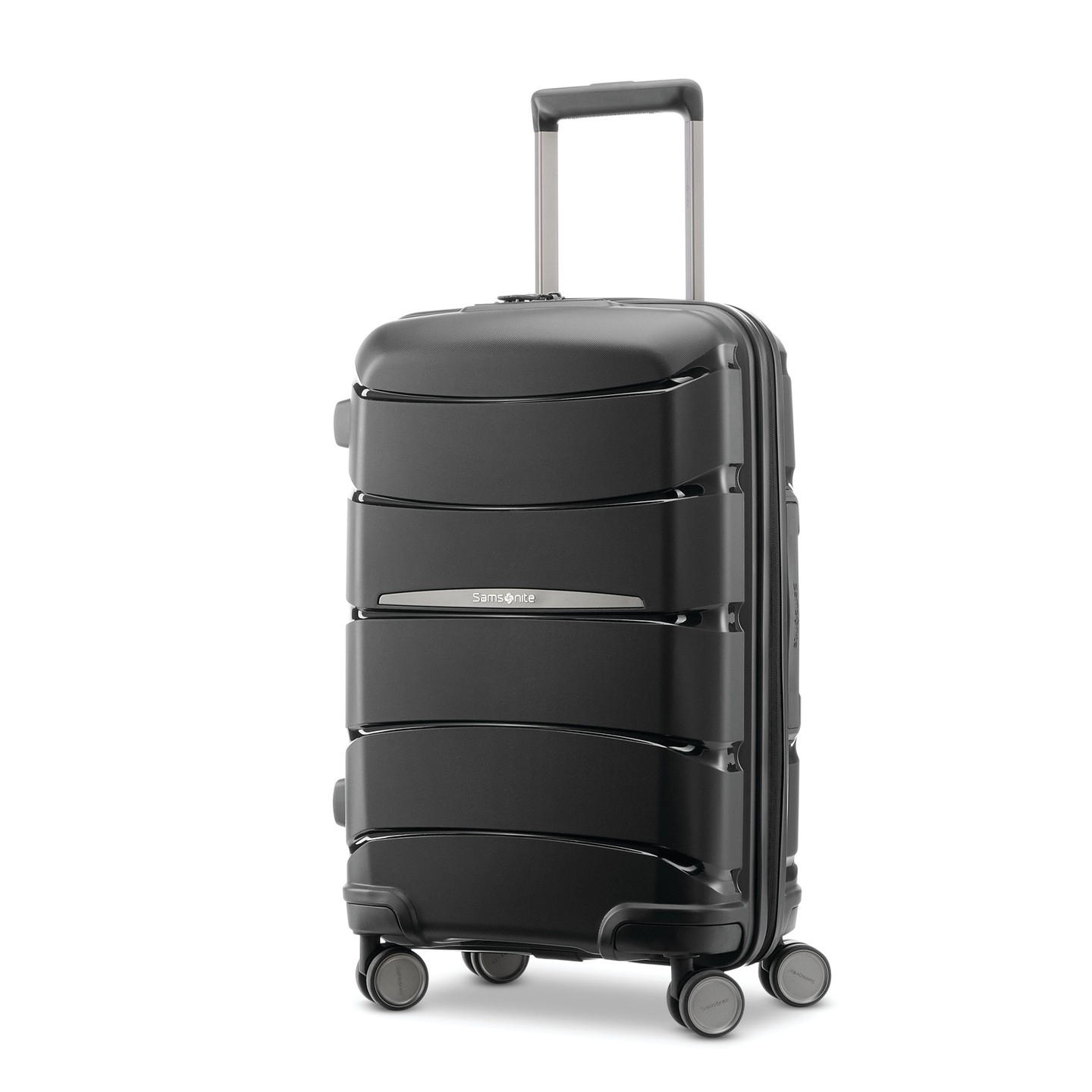 After your nuptials, take this streamlined carry-on suitcase on your honeymoon and other jet-setting adventures. The dual spinner wheels move like a dream across a variety of surfaces to help you explore destinations with ease. Expandable sizing and thoughtful pockets will keep you organized on the go.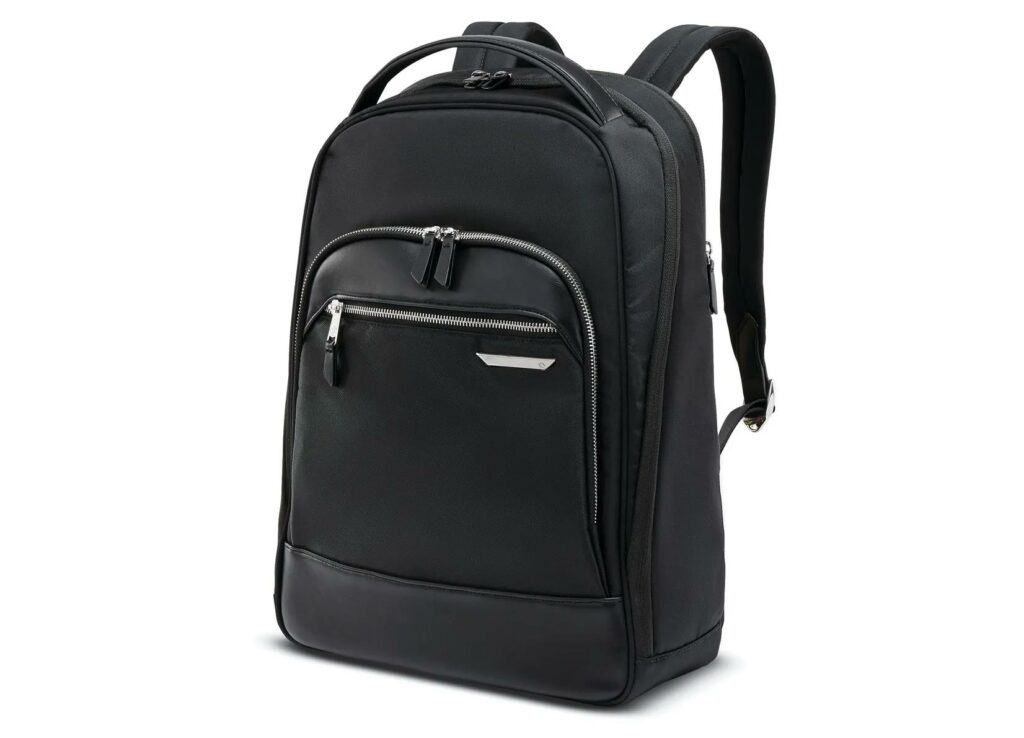 Perfectly sized and filled with ingenious compartments, this backpack will become your trusted travel companion (besides your spouse, of course). The plentiful pockets can hold a water bottle, laptop, smartphone and other items you can't live without. Extend its utility by using it when commuting to work or packing gear for the gym.
Up Next:
From gifts, to cash funds, experiences or charitable causes, add any gift you want, from any online retailer, to your Joy registry.