The Caribbean is a popular locale for its all-inclusive resorts, turquoise waters and pristine beaches. But if you want all the scenery without the crowds, Turks and Caicos is your perfect honeymoon destination. Even though the small cluster of islands is just a short flight away from the East Coast, the unspoiled terrain makes it feel like a far-flung, exotic getaway. Whether you're an outdoorsy couple seeking your next adventure or all about that luxury resort life, Turks and Caicos has everything you need to relax and recharge on the honeymoon trip of your dreams.
What to Know Before You Go
While the Turks and Caicos islands are technically a British territory, the destination is actually just a short three-hour flight off the East Coast. Composed of nearly 40 islands, the main tourist spots are on Grand Turk and Providenciales (known as Provo). Don't worry about currency exchanges or electrical extensions — Turks and Caicos has all the comforts of a domestic destination, but in an exotic locale. Just don't forget your passport!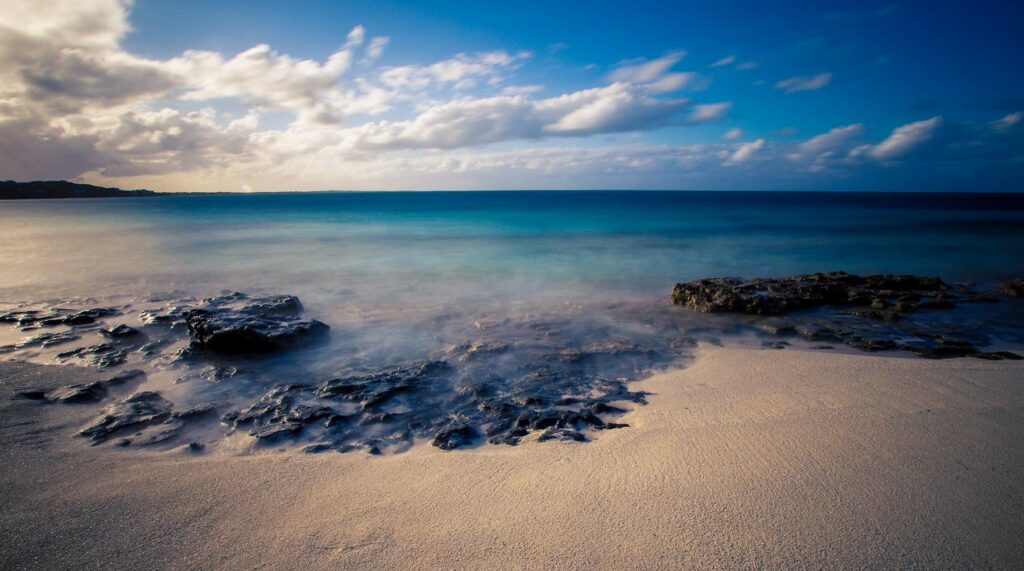 The Best Time to Visit Turks and Caicos
This little slice of tropical paradise is stunning year-round, with temperatures never dipping below 70 degrees Fahrenheit. Peak travel season, however, is between April and June. You can definitely save money on your honeymoon by snagging a deal between August and November, but keep in mind that this is hurricane season. The weather will still be absolutely stunning, but the chances of rain are much greater, even if a big storm isn't rolling through. If you are looking to entrench yourself in the culture of the island during your visit, big events like the Caribbean Food and Wine Festival and the Conch Festival all take place in late fall.
Getting There
If you're traveling to Turks and Caicos from the East Coast, you'll likely fly into Providenciales International Airport. Don't worry about renting a car, as taxis are plentiful and any tours you arrange will likely include transportation to and from your hotel. Speaking of accommodations, you'll want to book a honeymoon suite on either Provo or Grand Turk for the widest range of options. If you're seeking a more secluded vibe away from cruise ships, Providenciales is going to be your sanctuary. (Keep reading for a list of our favorite honeymoon hotels and resorts!)
Since there are 40 islands that make up Turks and Caicos, you'll also want to plan for a little exploration. Booking a tour or renting a private boat is the best way to see the archipelago and experience some of the best beaches in the world. Many of the islands are completely uninhabited, so having a guide take you to the most interesting places is the way to go. For example, Little Water Cay is an untouched island known for its overwhelming population of iguanas.
Turks and Caicos Honeymoon Activities
You and your partner could spend all day at your honeymoon resort and have the most romantic time of your lives just watching the waves crash onto the white sand beaches. But if you're seeking something a little more stimulating than gazing out at the crystal clear waters, here are a few memory-making moments you'll cherish forever.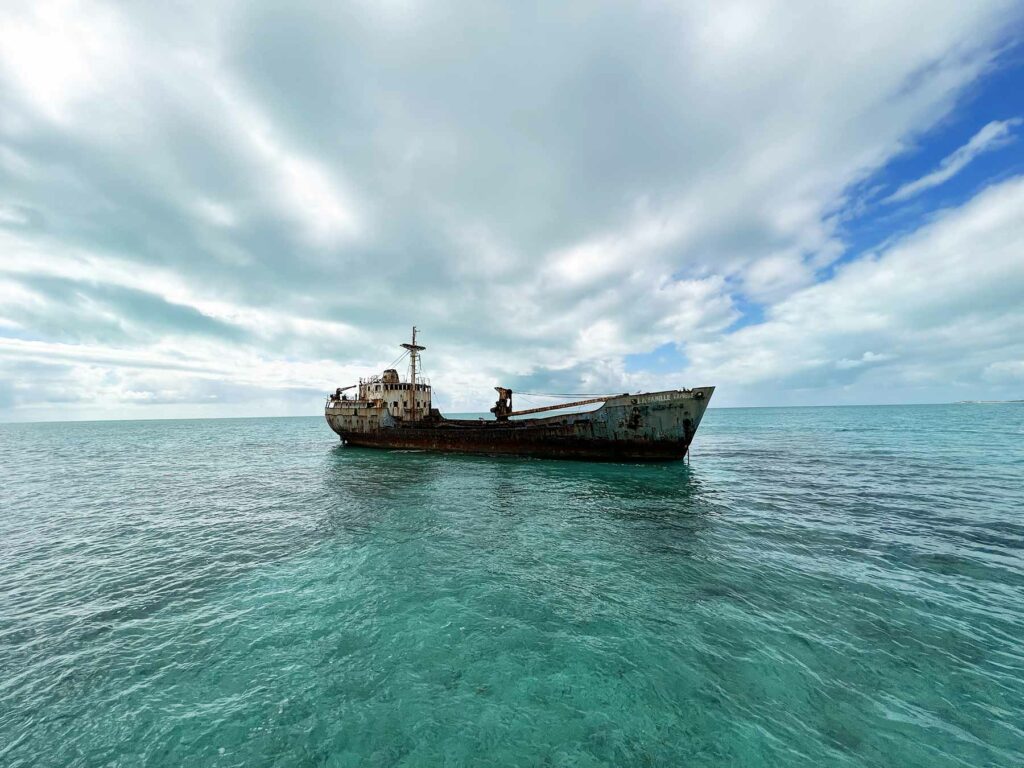 Go horseback riding on the beach at sunset. Become the cover of your own romance novel when you and your spouse ride horses along the powdery coastline of Provo. Before you book, do a little research into the kind of sights you are interested in. Long Bay Beach will give you a more rugged view of the islands, for example, and you may even catch a few kite surfers in the distance. No matter where you decide to go, you'll be met with picturesque scenes of turquoise waters that stretch endlessly into the sunset.
Island-hop on a boat cruise. There is no better way to explore all of Turks and Caicos than by boat. Whether you charter a private vessel or take a group tour, you'll adventure to some of the most beautiful, untouched beaches you've ever seen (including some where iguanas outnumber the people). Many of these cruises offer delicious local cuisine and tropical cocktails along the way. You'll also explore hidden swimming holes and scuba diving spots that will make you feel like you're the only two people in the world, even for just a moment.
Visit a shipwreck. About 2 miles off the coast of Long Bay Beach sits an abandoned ship that ran aground during a storm in 2004. Adventurous newlyweds can even climb aboard the deteriorating vessel. You will probably spot a few brave tourists jump off the retired boat into the waters below, but it's definitely not recommended. Instead, snorkel around the wreck for unforgettable sights of local wildlife.
Go to the Island Fish Fry. If you really want to get a sense of local culture, make plans to attend the weekly Island Fish Fry at Bight Park on Provo. Residents and tourists alike come together on Thursdays for an unrivaled culinary experience crafted by local restaurateurs. Expect to collect a few souvenirs along the way and boogie to some local tunes. These are the memories you'll love reminiscing about for years to come!
Spend a day getting pampered. After all the pressures of wedding planning, you and your partner deserve some TLC. The Palms Turks and Caicos on Provos is not only a luxury resort, but also has an award-winning spa on-site. The picturesque treatment rooms and luxe relaxation area will take you worlds away from any residual wedding stress.
Adopt a potcake. If you've ever been to Turks and Caicos — or seen pictures — you've probably noticed a bunch of little furry friends running around the streets. These stray dogs are so friendly that the community has lovingly dubbed the animals "potcakes." Several shelters on the island of Provos help tourists and locals alike adopt their new best friend. If you and your partner have been dreaming of a fur baby, check out the shelters and maybe you will fall in love (again!).
Visit Conch Bar Caves. Tucked into Middle Caicos is a subversive dry cave maze unlike anything you've ever seen. Explore the incredible natural wonder with a guide before heading off to town for a romantic dinner.
Dine in privacy on the beach. There is nothing more romantic than sipping Champagne as you watch the sun slip behind the water. Ask the concierge to arrange a private dinner or even a picnic on the beach to dine in seclusion on your last evening in paradise.
The Best Hotels and Resorts in Turks and Caicos
Turks and Caicos is home to some of the most luxurious resorts and boutique hotels in the world. The mix of wild tropical foliage and endless oceanfront views give these accommodations a romantic desert island feel that's perfect for your honeymoon.
Located on the Long Bay Beach side of Provo, The Shore Club is a secluded beachfront property just minutes away from the center of town. The opulent rooms boast ocean views and private terraces that are great for snuggling while watching the sunset. In addition to world-class restaurants, an adults-only pool and Instagram-worthy scenery, the resort offers complimentary rentals of bikes and water sports equipment. You can also book a private villa that comes with its own plunge pool, access to an exclusive stretch of beach and a butler.
While Grace Bay Beach is in a more vibrant area of the island, The Palms offers a tranquil sanctuary with convenient access to the lively atmosphere and upscale shopping. Newlyweds can have breakfast nestled in the lush courtyard, then enjoy the sunset from the infinity pool before dining on fusion cuisine with ocean views. Even the suites here are luxe, with in-room amenities including a washer and dryer that are helpful for longer honeymoon stays.
If you are looking for a once-in-a-lifetime trip to paradise, COMO Parrot Cay is the remote stay you'll never forget. Located on a private island just 50 minutes from the Providenciales airport, you and your partner will be wrapped in romantic luxury from the moment you step onto the property. Every beach house, villa or residence comes with its own pool and direct access to white sand beaches where you can use complimentary equipment rentals like kayaks and paddleboards. Make time to explore the numerous bike trails, coral reefs and hidden coves the island has to offer, with a guide or on your own.
Situated in vibrant Grace Bay, this expansive beach resort is the perfect place to travel in luxury at an affordable price. The premier resort is filled with bespoke amenities and has been heralded as one of the best on the island for an all-inclusive experience. There are more than 20 international dining options and 15 bars on-site included in the cost of your room, but for a private dinner, you can upgrade to a candlelight meal under the stars with white-glove service.
The pinnacle of luxury, Amanyara makes newlyweds feel as though they've been dropped in the middle of a tropical paradise. Lush greenery gives way to a private beach hideaway where you will enjoy world-class cuisine, an amazing wellness retreat and complete privacy. The opulent rooms are equipped with oversized bathtubs, private pools and remote views of the Caribbean, so don't be surprised if you have to pry your partner out of the room to explore the islands.
Up Next:
Whether it's for airfare, a hotel stay, or honeymoon travel experiences, create one list for all your honeymoon wishes.