Wedding planning can leave you and your partner in a state of financial fatigue, especially when it comes to creating an itinerary for the honeymoon of your dreams. If those dollar signs seem like they're adding up to an unmanageable number, it may be time to press pause. Travel is never cheap, but there are a few easy ways to ease the financial strain without compromising your perfect honeymoon.
Once you've agreed on a budget and taken into account all the hotels, meals and excursions you hope to share, you can start getting creative when it comes to cutting back. From initial savings to travel hacks like the best day of the week to fly, thinking outside of the box can help you have an unforgettable honeymoon that doesn't break the bank.
And remember, it's your honeymoon — there are no rules! If you need to save money for your wedding, you can always postpone your trip instead of jetting off right after your big day. But either way, planning ahead is the best way to maximize your savings. Here's everything you need to know about planning an affordable post-wedding getaway, plus tips for saving money in some surprising ways.
What Can Make Your Honeymoon More Expensive?
One of the biggest budget drains when planning for your honeymoon is traveling during peak times of the year. Spring and summer are usually the most priciest months to travel. Since fall often marks the start of the shoulder season off-season for many destinations, it's markedly less expensive yet still absolutely stunning. If you're keen on a beach retreat, try booking after Labor Day when prices begin to decrease.
After you've figured out your ideal dates, start comparing destinations. Well-known locales tend to be more expensive, but they do have more options in terms of flight legs and hotels spanning all price points. If you have your heart already set on a destination, look at home shares or lower-tiered hotels for a cheaper option. But if you're flexible on where you want to go, there are so many amazing cities and towns that start at a lower price point. Make a list of non-negotiables you're looking for in a romantic getaway — such as boutique hotels, white sand beaches or world-class restaurants — and check out this guide to affordable honeymoon destinations to find inspiration. Get creative with your planning and you can save big in the long run.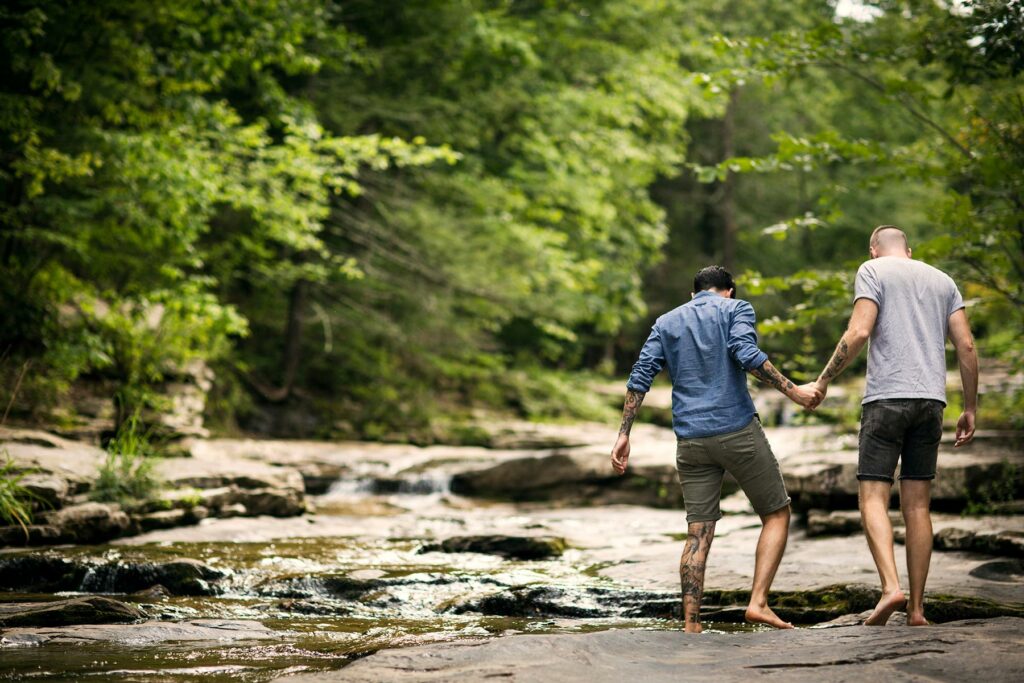 Tips for Getting Started
If you've never planned a vacation before, it can be super intimidating. Pinpointing a date, taking time off from work, and paying for plane tickets and hotels upfront are all enough to make you want to hide in a corner. While vacations aren't inexpensive, there are definitely ways to stagger the costs so you can feel comfortable paying for these big ticket items. Most importantly, don't forget to comparison-shop! It's a lot of research, but it pays off (literally) in the end.
Set Up a Honeymoon Fund
What's better than a new set of plates? That parasailing trip you and your partner have been eyeing. If you prefer experiences over physical items, a honeymoon fund allows guests to contribute cash gifts to help with your travel-related expenses. You can add a variety of items to your registry, from flights and hotels to dinners and activities. If you need guidance on how to make your registry wishes known, use these tips for honeymoon fund wording and etiquette, with examples for every situation.
Start with Transportation
Whether you're embarking on the great American road trip or jetting off to Europe, getting to your destination will come with a cost. If you're traveling by air, book flights early and on a weekday for the best prices. While hotel costs increase slightly as you near your travel dates, plane tickets go up exponentially. If you aren't loyal to one airline, set up alerts for your ideal flight legs on apps like Scott's Cheap Flights and Hopper. That way, you won't miss a single deal.
If you're driving, don't neglect your car! Let your mechanic know you're embarking on a long road trip and to check all the necessary boxes so that you can feel confident on the road. A little money up front for maintenance can cut down the risk of expensive breakdowns mid-trip. Also, start saving for gas. You might not think this is a big expense, but depending on how long your trip is, this can add up quickly.
Save on Accommodations
After travel is squared away, next up is where to stay. This is where you can really get creative. A hotel or resort reservation is usually the easiest choice, but if you're heading to a destination that will stretch your budget, try looking at home shares like Airbnb or VRBO. By exploring vacation rentals, you can often find cheaper accommodations in less touristy neighborhoods. Bonus: You will usually have access to a full kitchen, which can save on meal costs.
Adventure-loving couples who plan to hit the road can rent fully outfitted vans, trailers and more from companies like Outdoorsy. You'll find that staying at campgrounds or boondocking on public lands is way cheaper than a hotel (and sometimes even free!).
If it's a hotel or bust for you and your partner, make good use of websites like Expedia, Trivago, and Hotels.com for the best prices on rooms. Keep in mind that if you book through one of these sites, however, you're unlikely to get a great room or an upgrade on arrival. When you see a lower rate online, try calling the hotel directly to see if a price match is available.
Check Out All-Inclusive Options
All-inclusive vacations are a great way to plan your honeymoon without any surprise expenses or resort fees that might pop up once you arrive. Cruises are a popular pick for all-inclusive travel, and sometimes even include your flights. The best part about a cruise is that you can typically pay in installments up until a couple weeks before you take off. This will spread out payments and give you and your partner time to save in case your finances are tied up with wedding planning.
If boats aren't for you, some resort properties offer an all-inclusive option. You will mostly find these in beachy locales, so be sure to see if the cost to get there is worth it for you and your partner. Price out your transportation expenses, then create a breakdown of what it would cost if you paid for everything a la carte at the destination. Do a side-by-side comparison with the all-inclusive option before booking.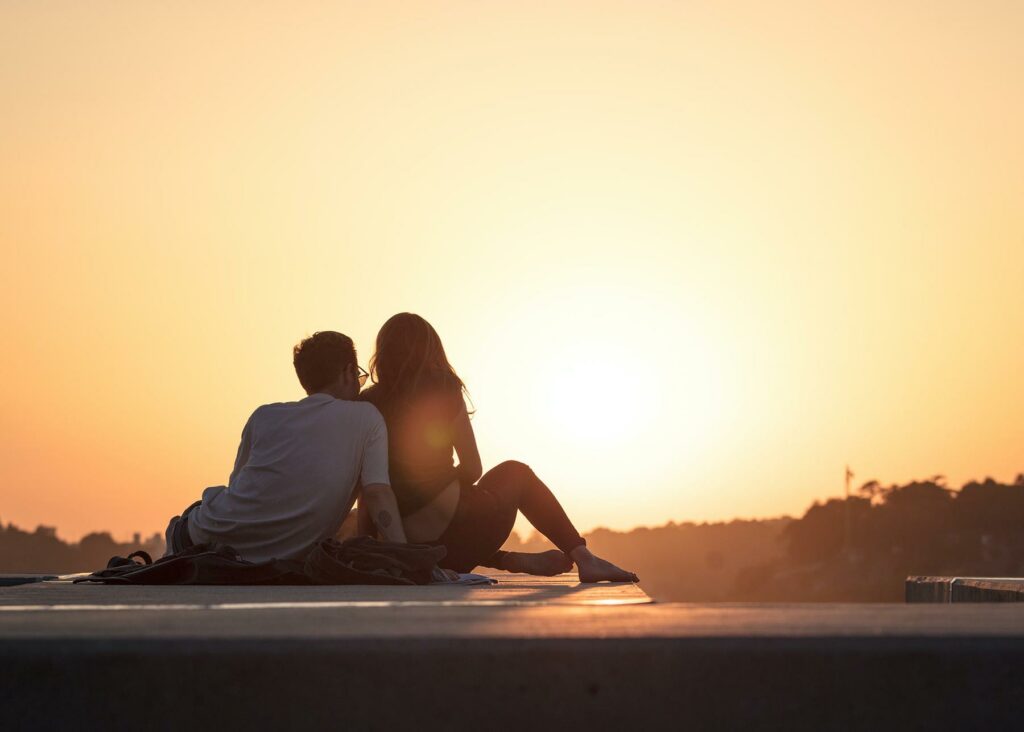 Travel Hacks
We love a good hack, especially when it saves us some money on travel. Small changes in the way you plan can end up saving you enough to add a splurge-worthy romantic meal to your itinerary.
Use Those Points
If you've used a credit card for anything in the past, check your benefits! Whether you have a brand-specific card or just accumulate points on purchases, chances are you can use these rewards to aid in your trip planning. Take some time to dig into your benefits list and determine if you need to book directly through your credit card company with points or get reimbursed by converting those points to cash.
Stay Loyal
Like points, loyalty goes a long way. Even if you only have a free account with a hotel group or airline, the perks can range from late check-outs to room upgrades and free nights. If you're on a road trip, also research what gas stations are along your route and sign up for their rewards programs to save as much as 10 cents per gallon. These little extras can make all the difference and make your honeymoon truly something special.
Fly on a Weekday
You can find a great deal on a plane ticket any day of the week, but the lowest prices are typically available on Tuesday, Wednesday and Saturday flights. If you can fly in and out of your destination on these days, chances are you will be paying a lot less for your ticket.
Go Incognito
All websites track your online movement with cookies that remember your site preferences and help you pick up right where you left off in your search. While this might seem like a great time-saving way to look for flight and hotel deals, it may actually be leading to increased prices. Private browsers, like incognito mode on Chrome, allow you to search without being tracked so you can find the same prices first-time visitors will see.
Book Your Rental Car With Your Flight
The cost of rental cars often gets overlooked in the travel planning process. Before you know it, you have a big, unexpected expense to tackle on arrival. Many airlines have deals with the rental car dealers at airports and can often get you the best deal when you book the two together.
Be Flexible With Your Airport
Small city airports are notoriously more expensive than their metropolitan counterparts. Compare the prices of your local airport to that of the nearest big city. Even with the cost of traveling to another city, you could save hundreds of dollars on your airfare. For example, if you're looking to book a flight out of Richmond International Airport in Virginia, check out prices at a Washington, D.C. airport instead. Chances are, plane tickets are significantly cheaper, even factoring in the cost of a two-hour bus or train ride to get there.
Take A Mini-Moon
If the budget just isn't there to make your dream honeymoon a reality, there's no shame in postponing. You and your partner have the rest of your lives together to plan the perfect getaway. Take a shorter, more affordable trip to celebrate your nuptials, while also creating a savings strategy for the future. Having the budget in place for your dream trip will relieve stress and give you both something to look forward to!
Up Next:
Whether it's for airfare, a hotel stay, or honeymoon travel experiences, create one list for all your honeymoon wishes.