If you're feeling like that epic Bali honeymoon might be a little out of reach financially, you're not alone. A romantic getaway is one of the most expensive items you'll have to budget for during your wedding planning. Luckily, if you're on a mission to save money on your honeymoon, there are so many easy ways to still experience beautiful beach resorts and unforgettable sights.
Your first step? Consider creating a honeymoon registry so your friends and family can help you and your partner afford all the little luxuries of a romantic getaway. Next, peruse these 34 affordable honeymoon destinations that might make you feel guilty for not paying more.
Domestic Bucket List Destinations That Won't Break The Bank
1. Savannah, Georgia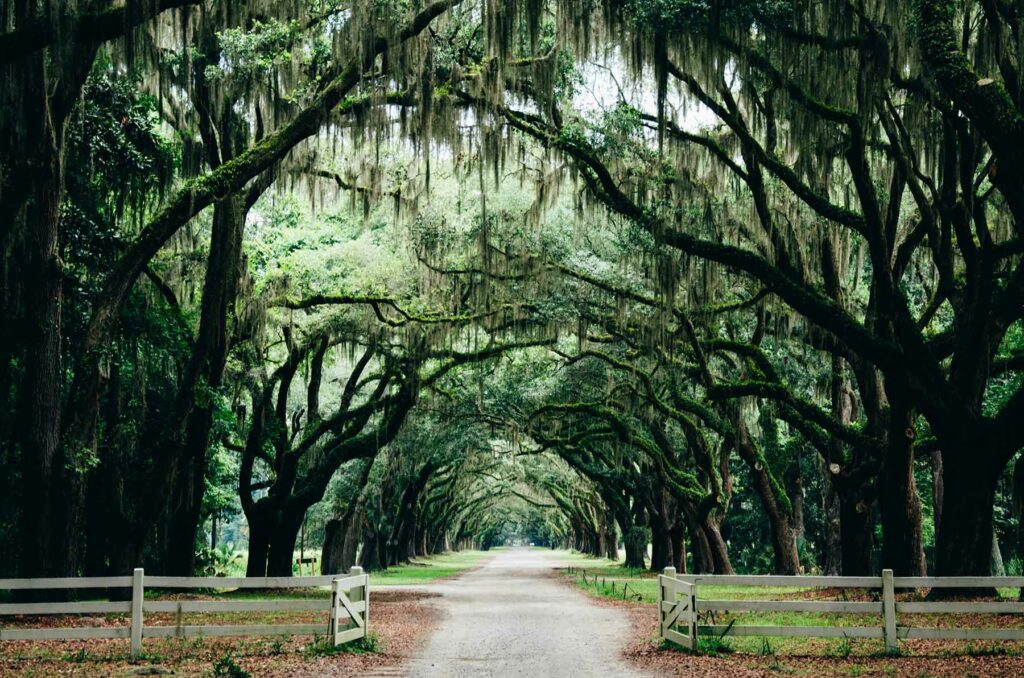 If you and your partner bond over history, southern food, and have a love for the paranormal, Savannah is the perfect honeymoon destination. The small city in Georgia is full of personality and great little hotels that overlook historic squares. Overall, southern cities tend to trend less expensive than a big metropolis, so it's easy to find a deal on a luxury hotel with thoughtful amenities like free wine and cheese hour.
2. Moab, Utah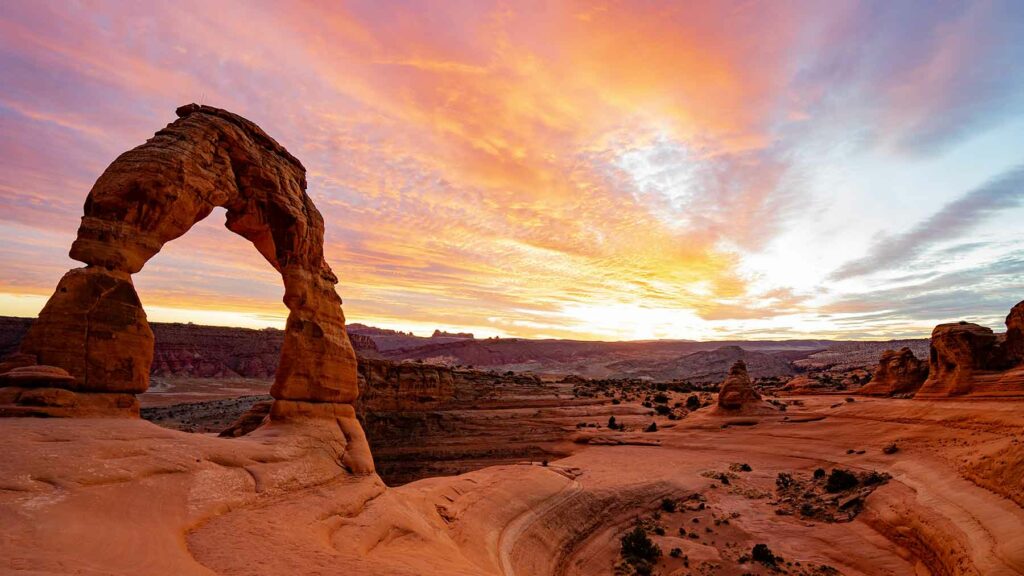 This charming little desert town has everything from hidden cocktail bars to Arches National Park. The downtown area is alive with great restaurants and boutique shops all along the backdrop of breathtaking red rocks. The stargazing in Moab is some of the best in the world, so try to spend a night camping inside the park for a truly romantic experience.
3. Glacier National Park, Montana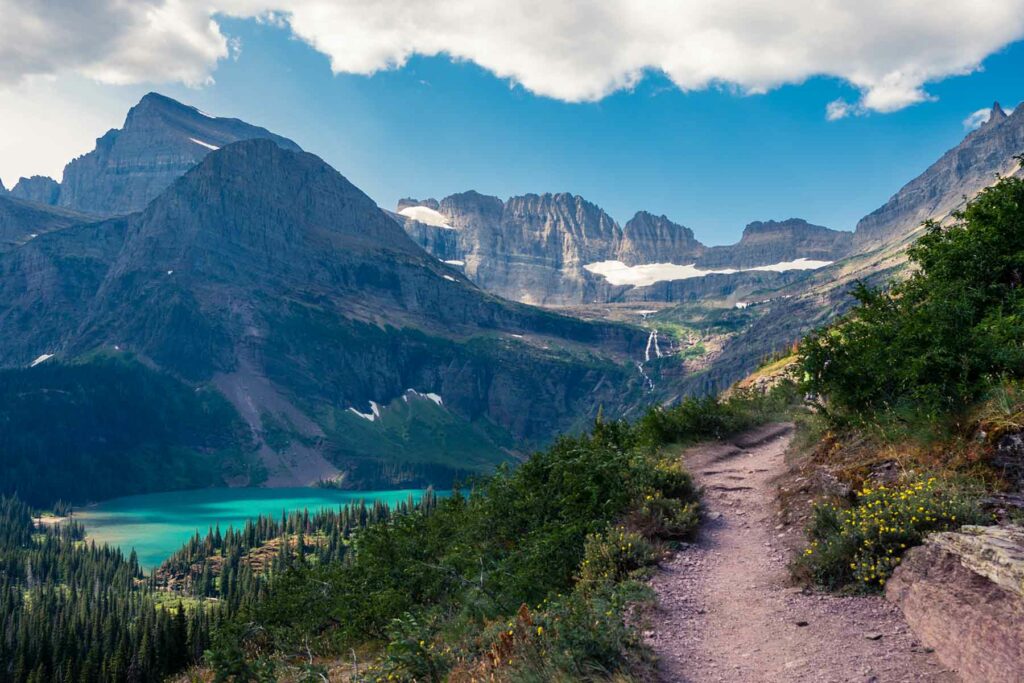 Not only is it inexpensive to enjoy a romantic day inside of Montana's Glacier National Park, the surroundings are ripe for a long, luxurious stay. Adventurous couples should travel Going-to-the-Sun Road within the park, where you'll make bucket list memories such as camping, hiking, fishing, cycling, and wildlife sightings of elk and grizzly bears.
4. Miami, Florida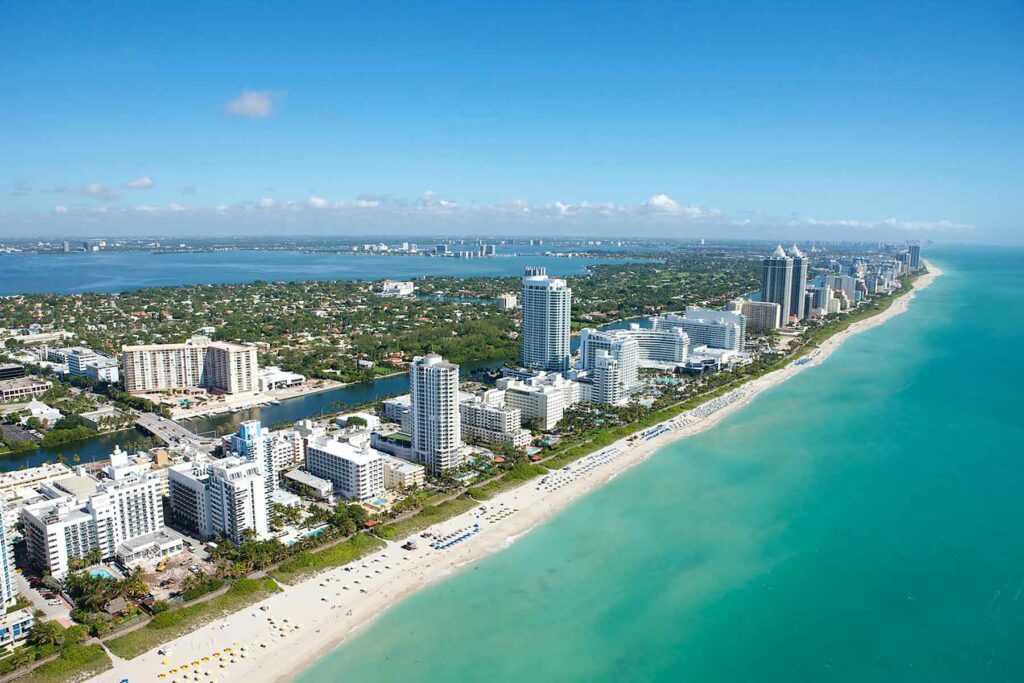 Beautiful beaches, exciting nightlife and amazing culinary discoveries await in the vibrant city of Miami. While you might think of Miami as an expensive city, scope out boutique hotels slightly off Ocean Drive to get the best deals. Take advantage of the amazing street food, fabulous mural art and, of course, the beaches!
5. Monterey, California
Along the Golden State's central coast, Monterey is known for its laid back vibe, marine life and historic Cannery Row. Travel the iconic 17-mile stretch of California Highway 1, stopping at every pull-off to take in the picturesque views and snap a couple selfies.
6. Outer Banks, North Carolina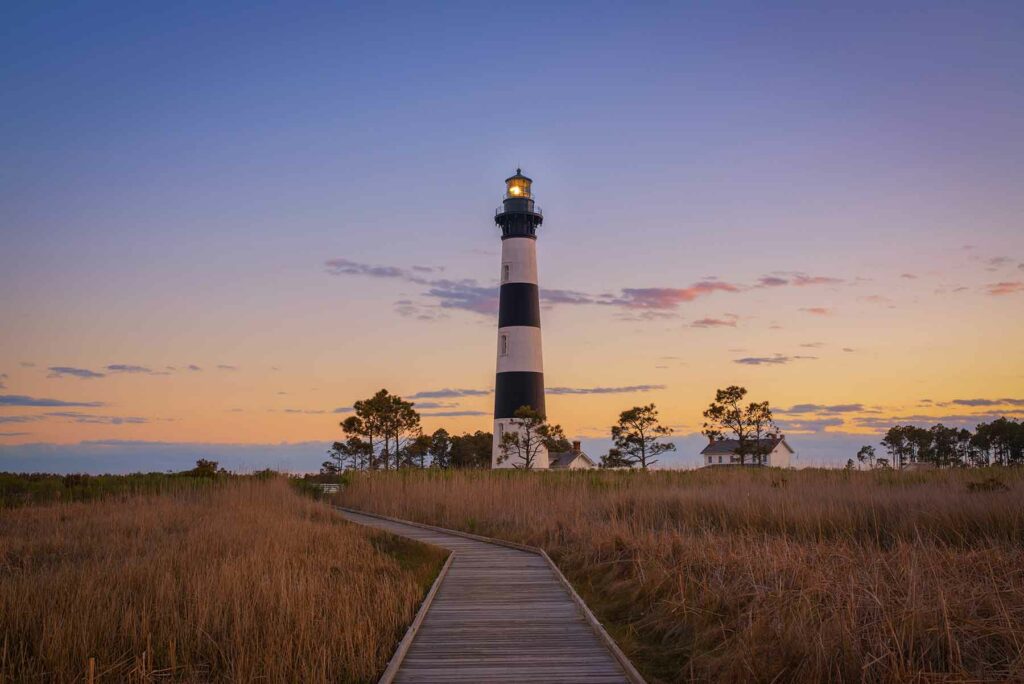 This secluded peninsula of beach makes for a romantic road trip. From small hotels to fabulous vacation rentals, you can practically wake up on the stunning coastline for a fraction of the cost of traveling overseas. Rent kayaks and head down to the Crystal Coast for majestic wild horse sightings you'll never forget.
7. Yellowstone National Park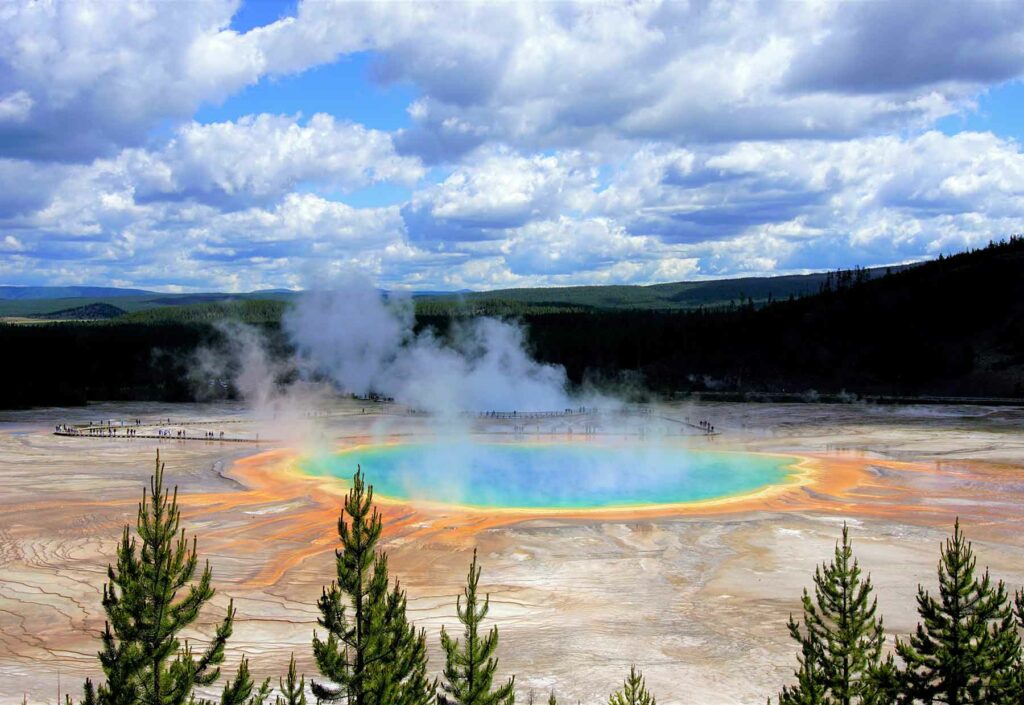 Get your glamp on in the world's first national park! Yellowstone has long been a must-see American treasure, with sights ranging from the trusty geyser Old Faithful to the Grand Prismatic Lake. Glamping with your partner gives you access to stunning surroundings without sacrificing luxury. Don't forget to make time to cuddle up by the fire and search for shooting stars.
8. New Orleans, Louisiana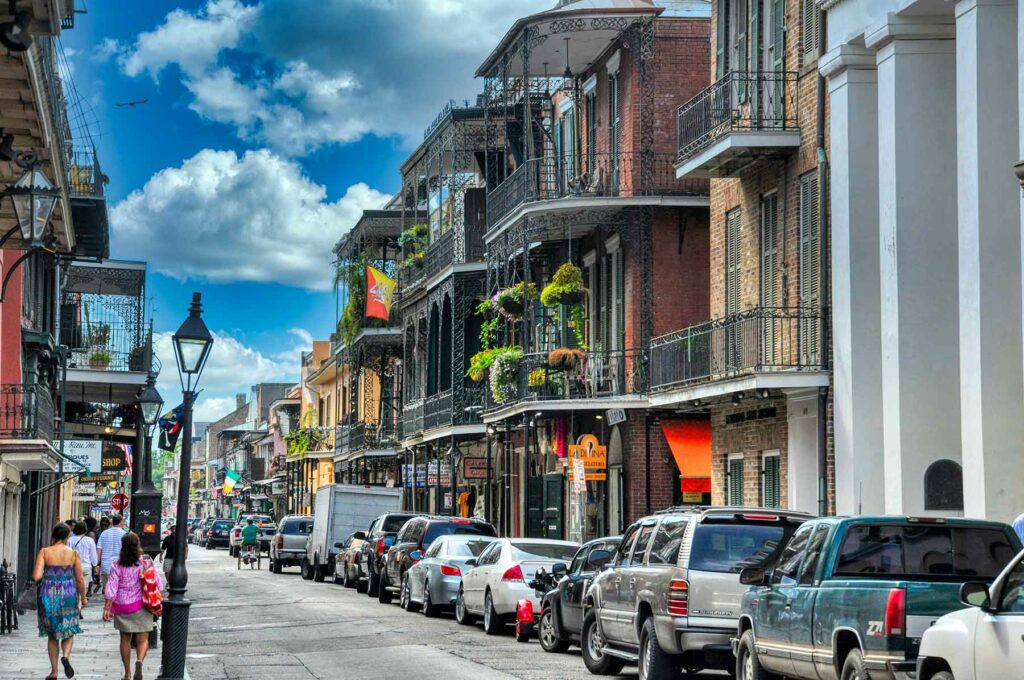 Get a dose of European influence without traveling overseas when you make New Orleans' French Quarter a stop on your post-wedding getaway. Embrace the vibrancy of this Louisiana city by walking the famed Bourbon Street or dancing to impromptu jazz performances. Indulge in the endless Cajun food options for one delicious splurge meal.
9. Waikiki, Hawaii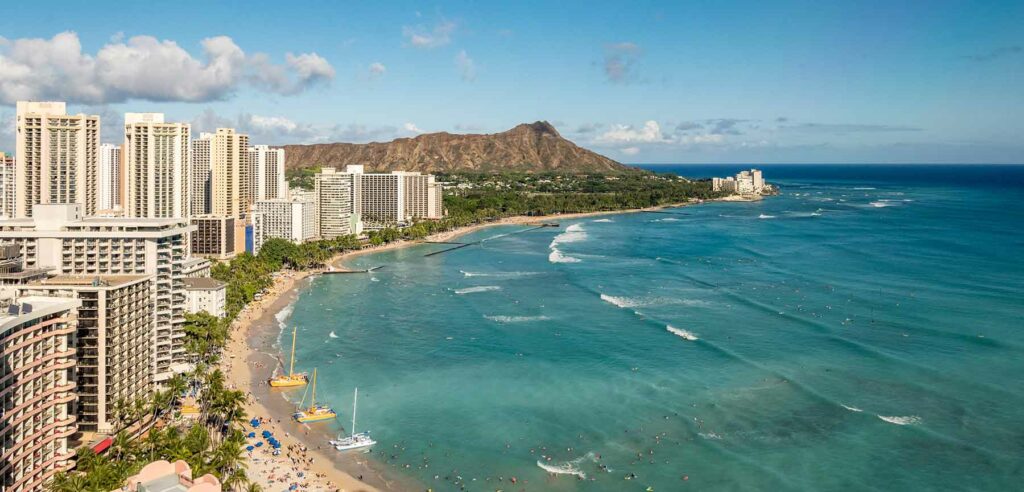 While you might be thinking that Hawaii is out of reach for a budget honeymoon, think again. Some places in the Aloha State, such as Maui, come with a higher price tag, but you can find a more affordable beach honeymoon by visiting Oahu. Located in Honolulu, the neighborhood of Waikiki offers beautiful beaches and a metropolitan vibe. Boutique hotels away from the water have great opportunities to have the Hawaiian vacation of your dreams at a more budget-friendly price point.
10. San Juan, Puerto Rico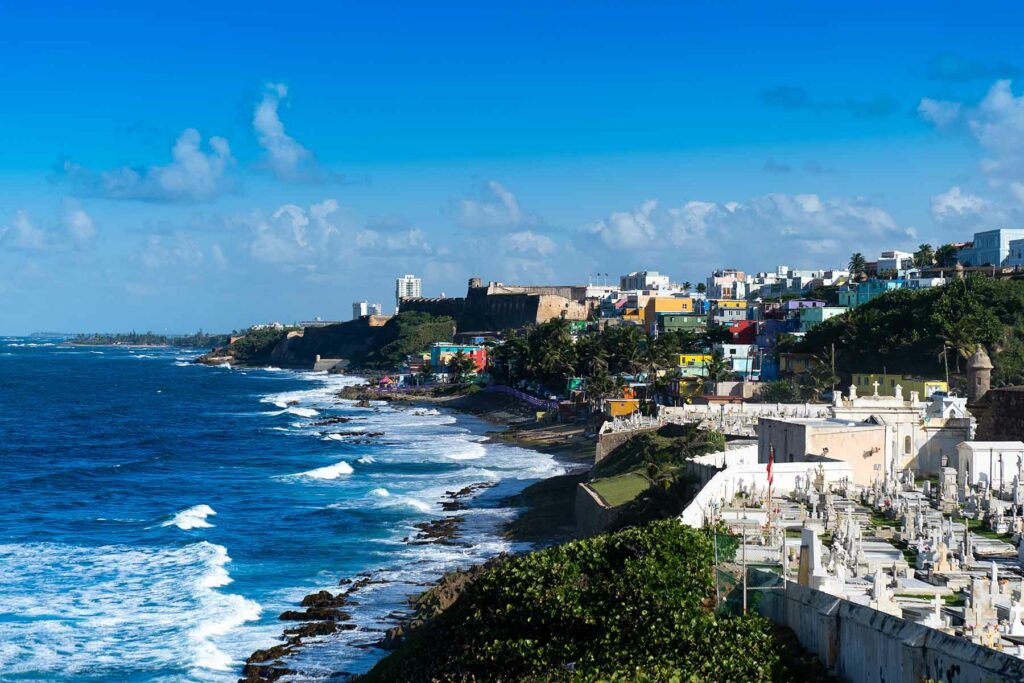 San Juan has everything newlyweds need: historic city streets, delicious cuisine and beaches you'll never want to leave. This colorful city has Old World panache, offering the vibe of an overseas honeymoon — no passport required.
Affordable Destinations in North America and the Caribbean Sea
11. St. Maarten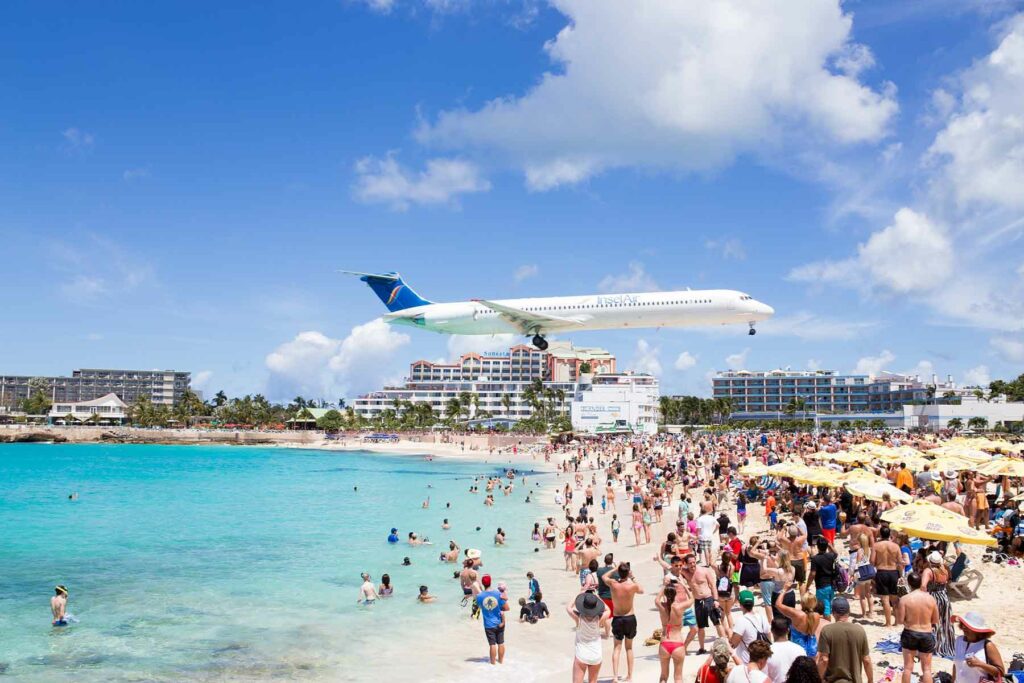 Located near the Virgin Islands, St. Maarten is just a short flight from the East Coast and has all the luxuries of a far-flung island locale. Take your partner to the famed Maho Beach on the Dutch side of the island to bask in the sun and watch jumbo jets fly in from what appears to be just feet above from your head!
12. Mexico City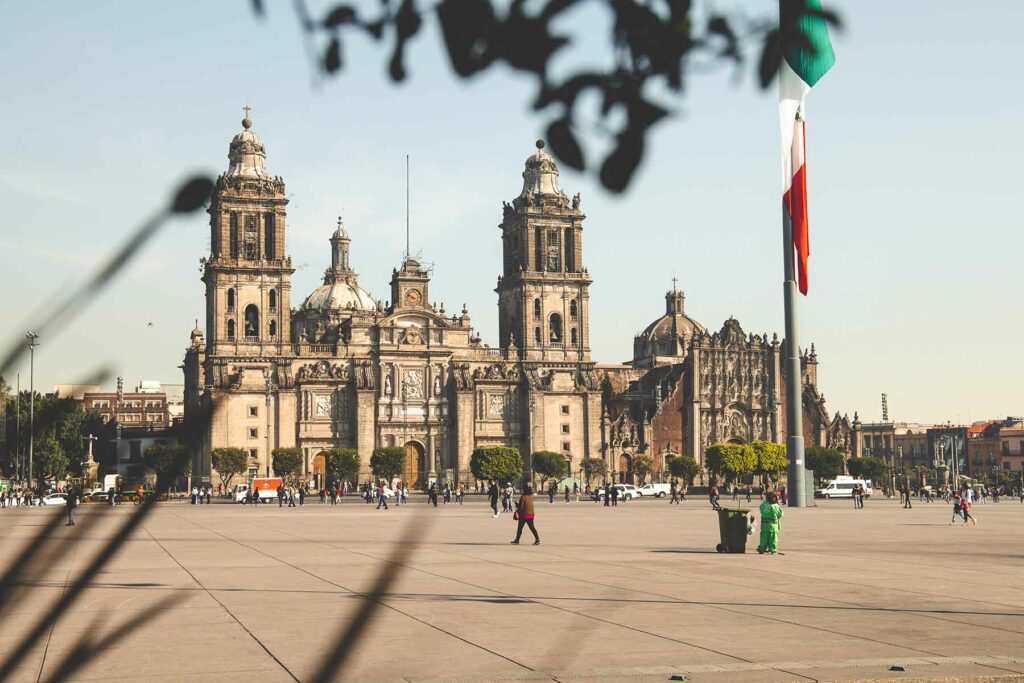 Treat yourself to a city filled with art and culture. Known for being a vibrant city center, Mexico City is home to historic sites like the Zócalo plaza and Chapultepec Castle. Visit the Frida Kahlo Museum in the morning and take a cooking class in the afternoon. If you have a couple days free, you can get a taste of that beach life by planning an overnight trek to the coast to visit Tecolutla or Acapulco.
13. Jamaica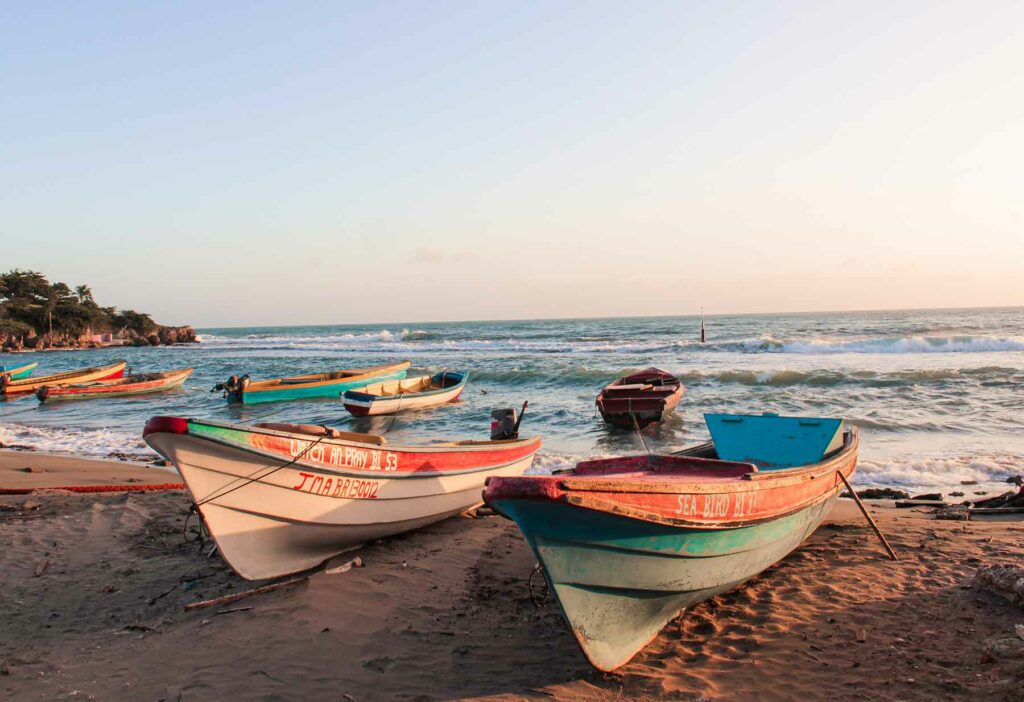 Jamaica is littered with luxe all-inclusive resort options dropped right on the pristine coastline. It's one of the best honeymoon destinations if you want to save money without sacrificing five-star beachfront accommodations. When you're not lounging on the sand, explore the 21 natural pools and awe-inspiring flora at Mayfield Falls.
14. Bermuda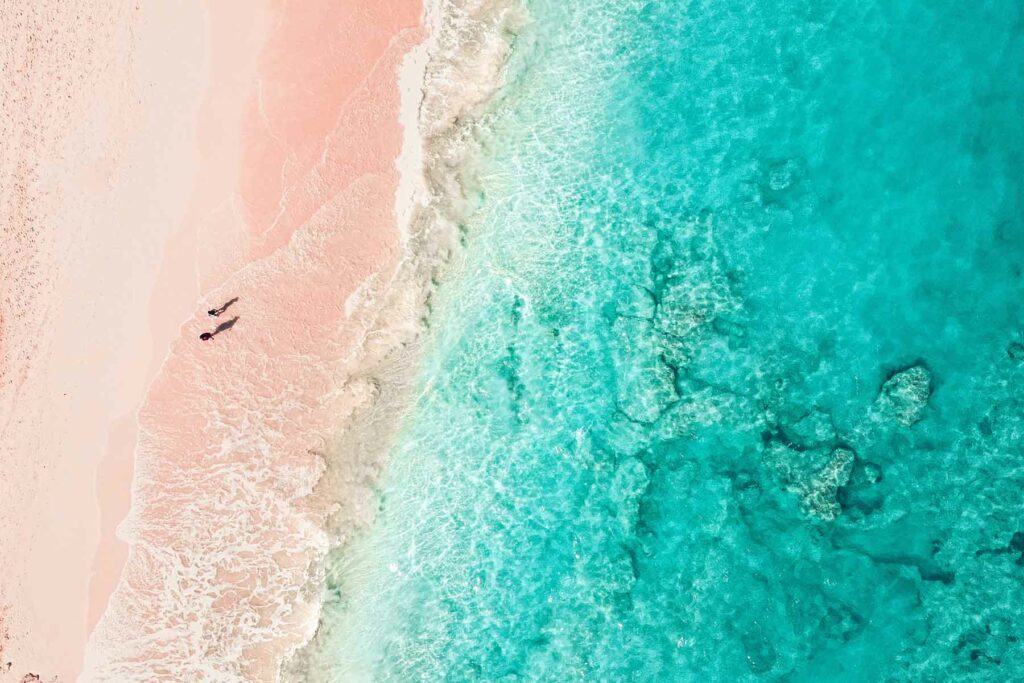 Though it's just off the coast of North Carolina, Bermuda feels a million miles away from the states with its tropical vibe and pink sand beaches. Take your honey on a snorkeling expedition you'll never forget when you choose one of the island's 300 shipwrecks to explore before a romantic dinner overlooking the waves.
15. Cancun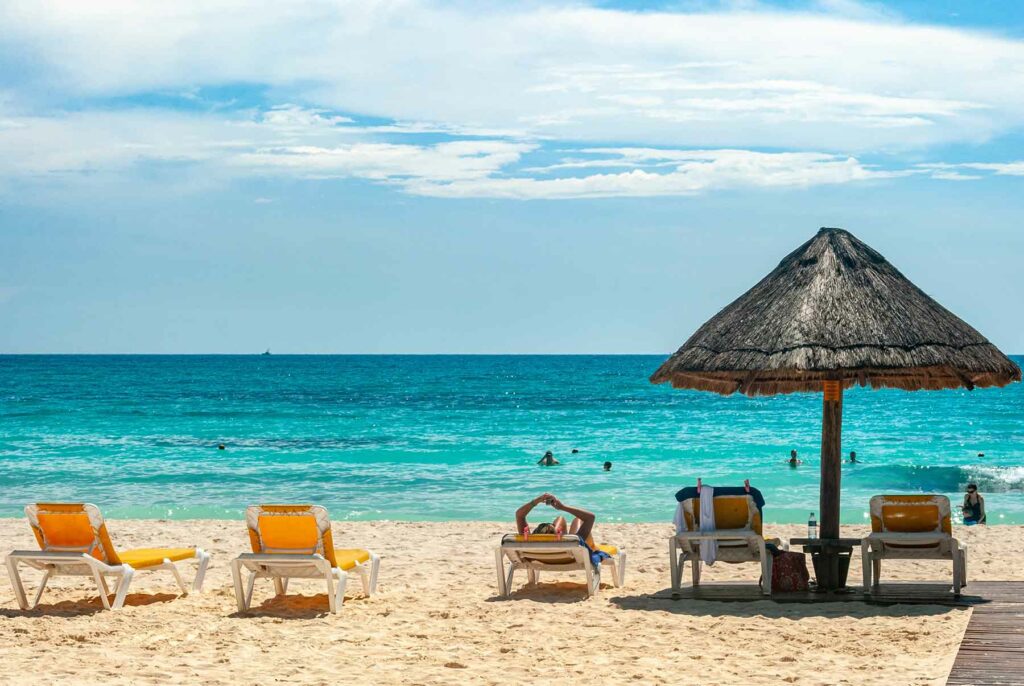 Cancun has long been seen as a spring break location, but its array of luxury all-inclusive resorts and stunning white beaches make the destination a prime choice for an affordable honeymoon. While it may not be the most authentic Mexican honeymoon getaway, couples will be treated like royalty at adults-only resorts offering honeymoon packages with golf, couples massages and dining reservations.
16. Turks and Caicos Islands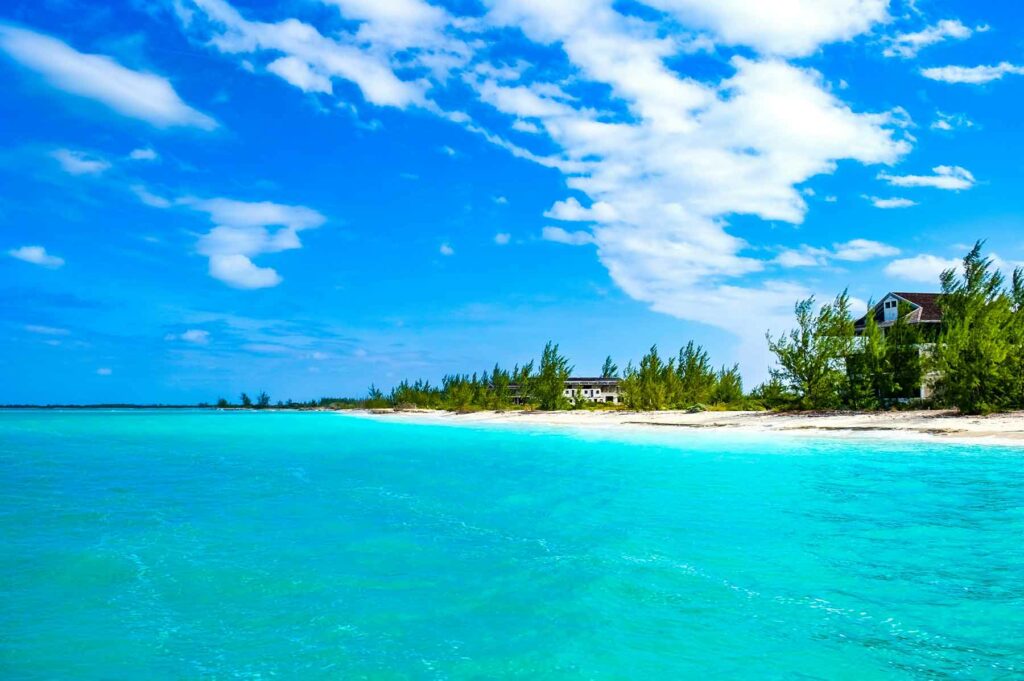 There are few places in the world as beautiful as Turks and Caicos, and it's just a short three hour flight from New York. Bask in the beauty of Long Bay Beach as kite surfers dance in the waves. Indulge in a few shoreline cocktails before grabbing dinner at the local favorite Conch Shack for a meal you'll never forget and a bill that won't break the bank.
17. Punta Cana, Dominican Republic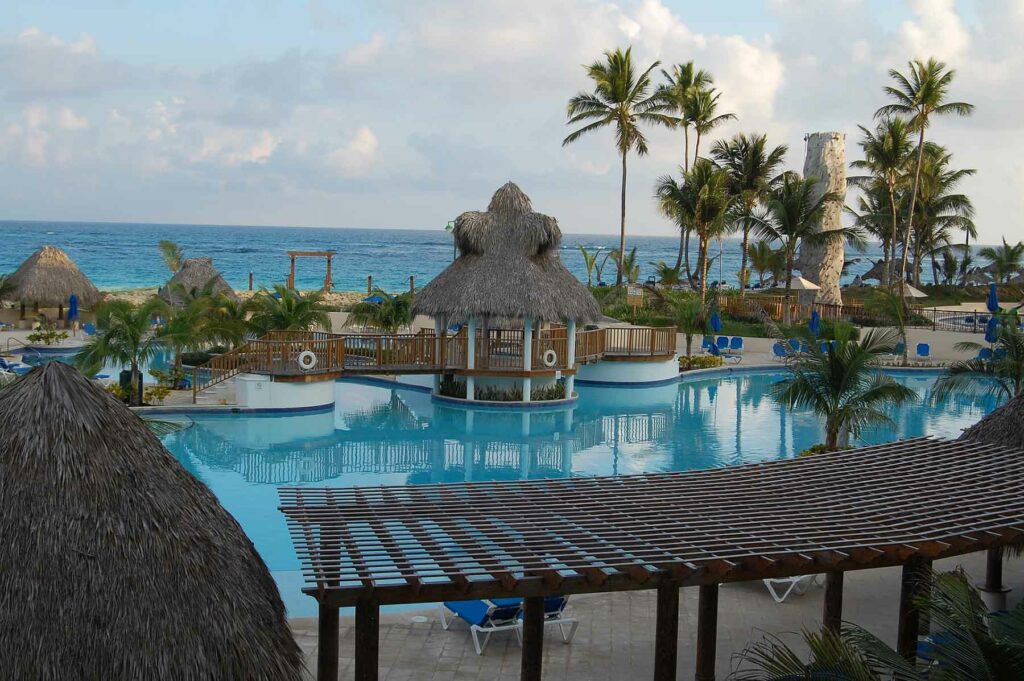 Punta Cana has long been a honeymoon paradise with picturesque beaches and a variety of luxurious all-inclusive resorts. If you can tear yourselves away from the comfort of your beach chair, take a day to explore the freshwater lagoons of the Indigenous Eyes Ecological Park and Reserve.
18. The Bahamas
You might have explored the Bahamas on a cruise for the day, but there is so much more to this island than a day trip. Luxury hotels, white sand beaches, and even swimming with pigs are just a few unique experiences to expect from the popular destination. Check out all-inclusive resorts like Breezes Resort & Spa to save on everything from accommodations to experiences.
Choose Your Own Adventure in Central America
19. Belize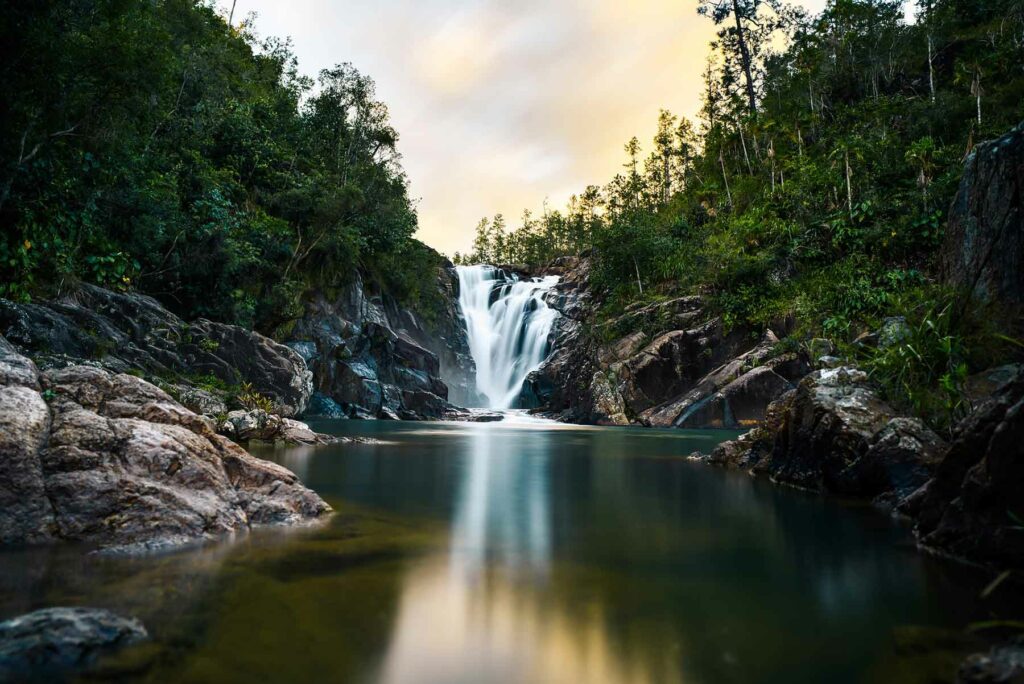 Belize is a haven for couples who love adventure but crave intense relaxation after wedding planning. Plan a zip lining excursion to get a bird's-eye view of the lush rainforests such as Mayflower Bocawina National Park, then unwind by the crystal blue waters with a cocktail in hand.
20. Costa Rica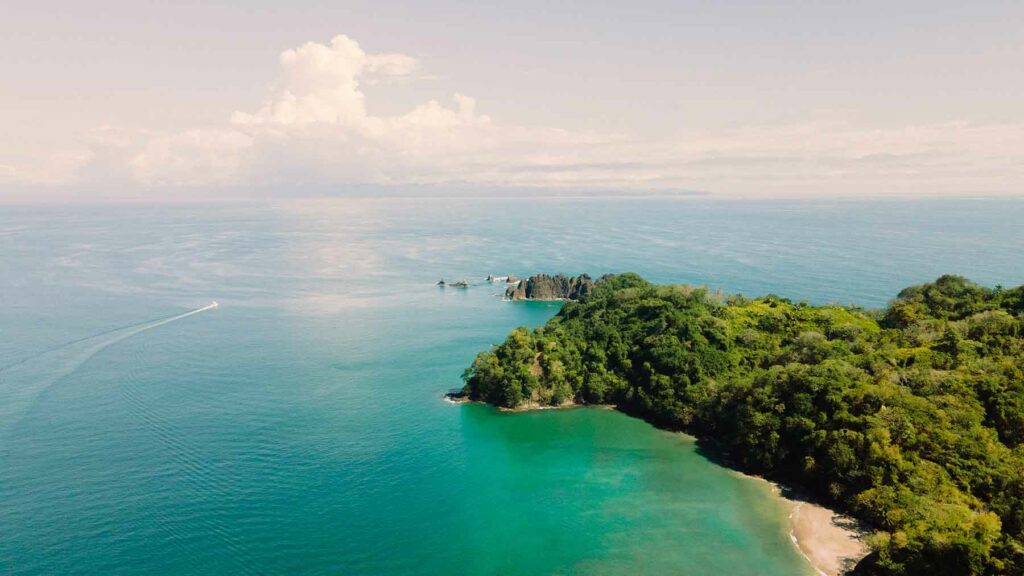 Eco-friendly travelers will love the natural beauty of Costa Rica, which provides opportunities to explore landscapes ranging from active volcanoes to tropical rainforests home to sloths, howler monkeys, toucan monkeys and more. Couples looking for an all-inclusive experience rooted in healing can find relaxation at resorts with features such as organic farms, beachfront yoga, technology-free activities, and locally inspired spa treatments.
21. Guatemala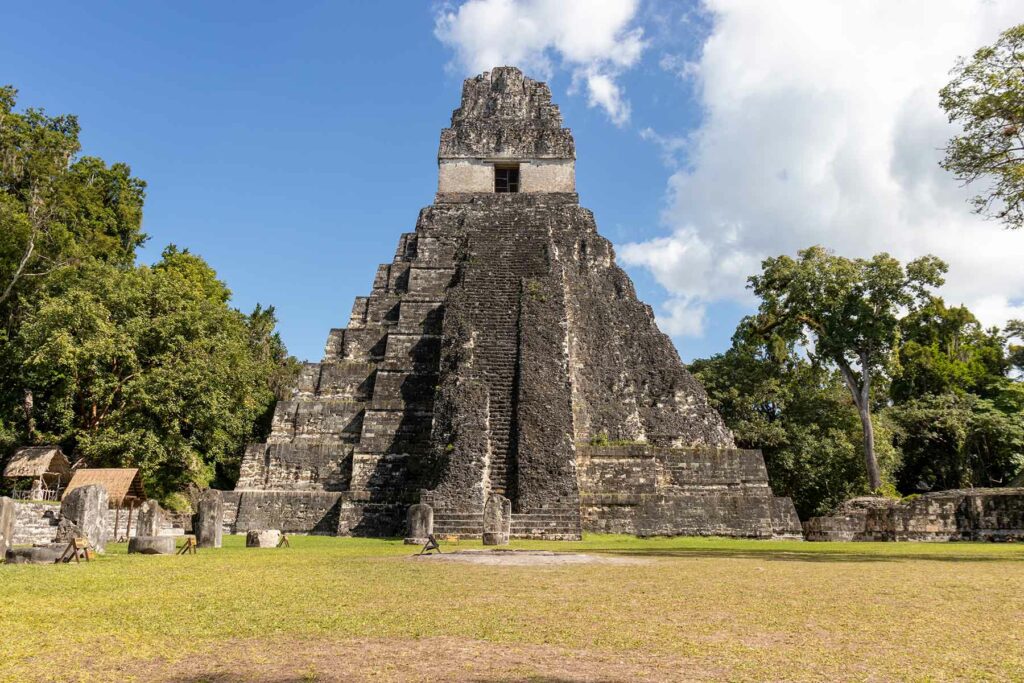 In this magical destination, you can lounge on black sand beaches, hike a Mayan ruin and bask under a waterfall. Guatemala is home to some of Central America's most beautiful locales such as the colorful city of Antigua, a World Heritage Site guarded by three majestic volcanoes. Enjoy the best of nature and culture in this relaxing destination just a short flight from the U.S.
Budget-Friendly Getaways in Europe
22. Lisbon, Portugal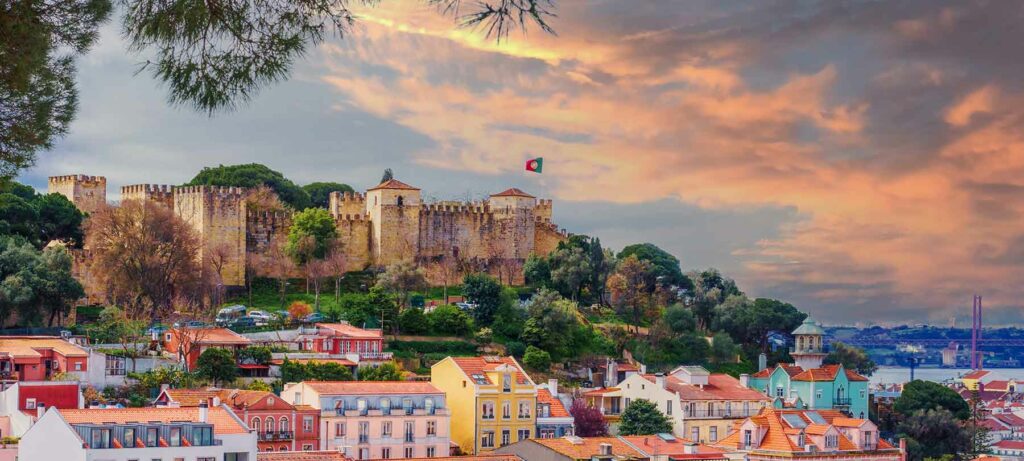 Dreams of honeymooning in Positano can leave you with sticker shock once you start to dig into your research. Instead, explore Lisbon to get that fairy tale getaway at a fraction of the cost. Idyllic cobblestone streets, medieval castles and cliffside coastal views will transport you and your partner to another world the second you land in Portugal. Did we mention Lisboa is also a noted wine region?
23. Croatia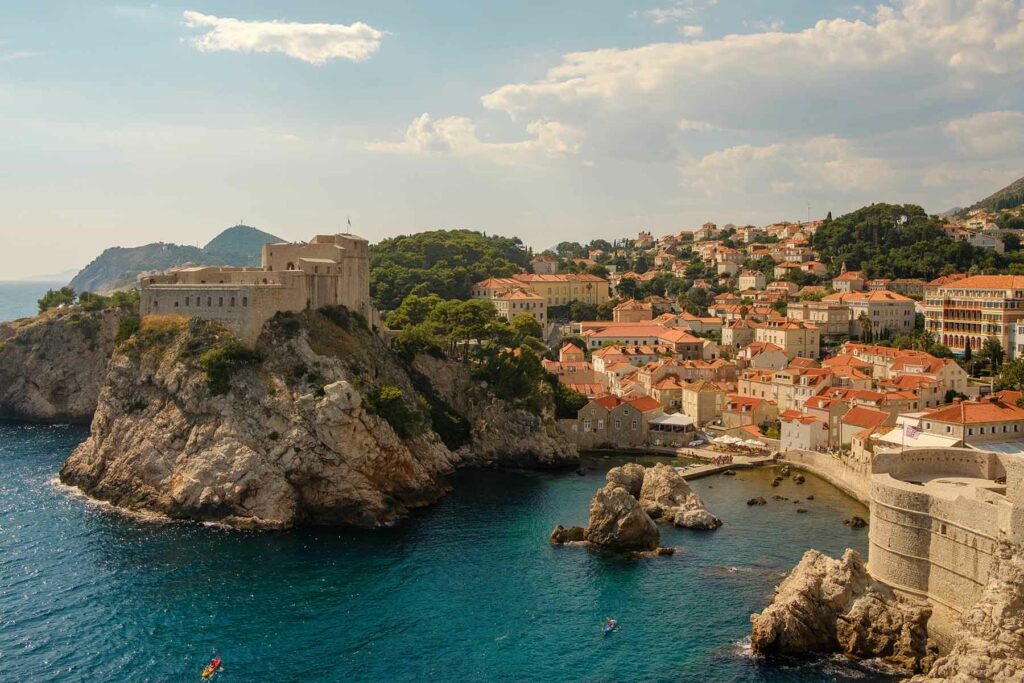 If you and your partner are living for those Mediterranean vibes, but need a destination that's a little cheaper, Croatia needs to be on your radar. The ancient country along the Adriatic Sea is famous for its rugged coastlines and pristine waters, which you may have seen on the HBO show "Game of Thrones." Explore coastal cities like Dubrovnik, visit one of the hundreds of wineries across the country, or plan an adventure day with zip lining, hiking or biking in a national park.
24. Iceland
While cool weather destinations might not be at the top of your list for a honeymoon getaway, hear us out. Iceland is home to some of the most beautiful landscapes and natural phenomena in the world, from volcanoes and geysers to hot springs and glaciers. Marvel at the Northern Lights from your private hot tub or take a dip with your partner in the healing Blue Lagoon.
25. Vienna, Austria
This historic city is known for its regal architecture and interesting coffee scene. Feel like royalty stepping into the shoes of Vienna's opulent leaders when you tour Schönbrunn Palace. The vibe of the city is similar to large metropolises like London or Berlin, but carries a much smaller price tag.
26. Prague, Czech Republic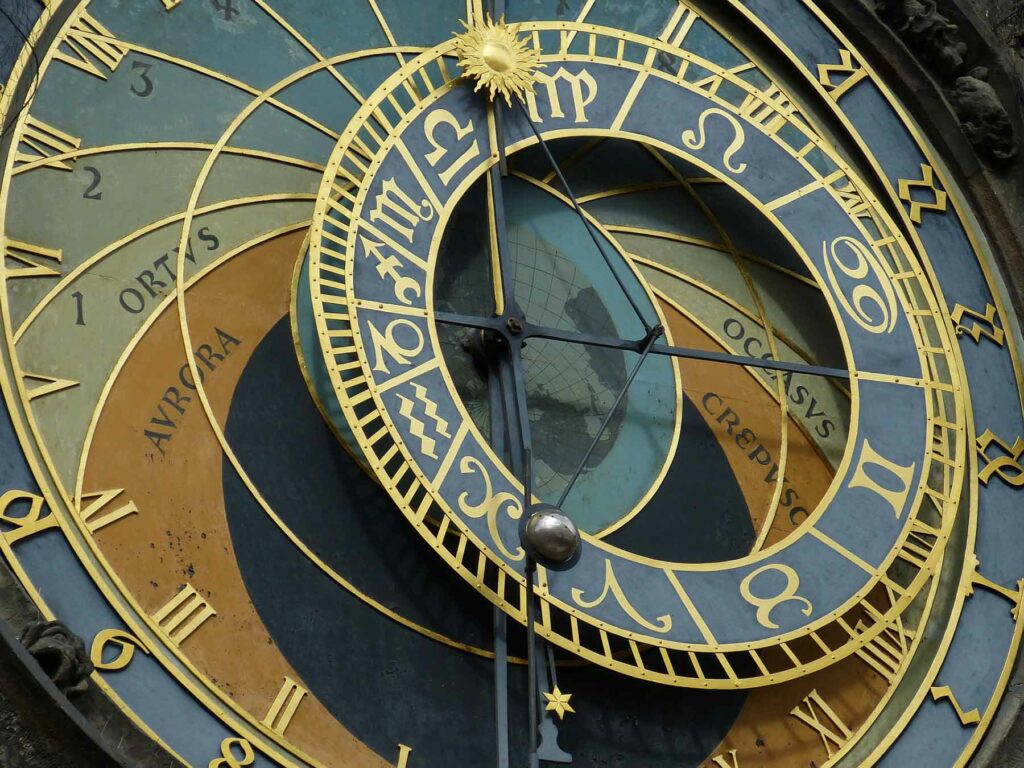 Prague is another Old World city to keep in mind if you and your partner want to soak in local culture with bohemian vibes. Grab a trdelnik, a street vendor staple, and head to the historic square to watch the medieval astronomical clock strike on the hour with a little show. Other sites not to miss include strolling Charles Bridge or climbing a tower like the one at Old Town Hall.
27. Tuscany, Italy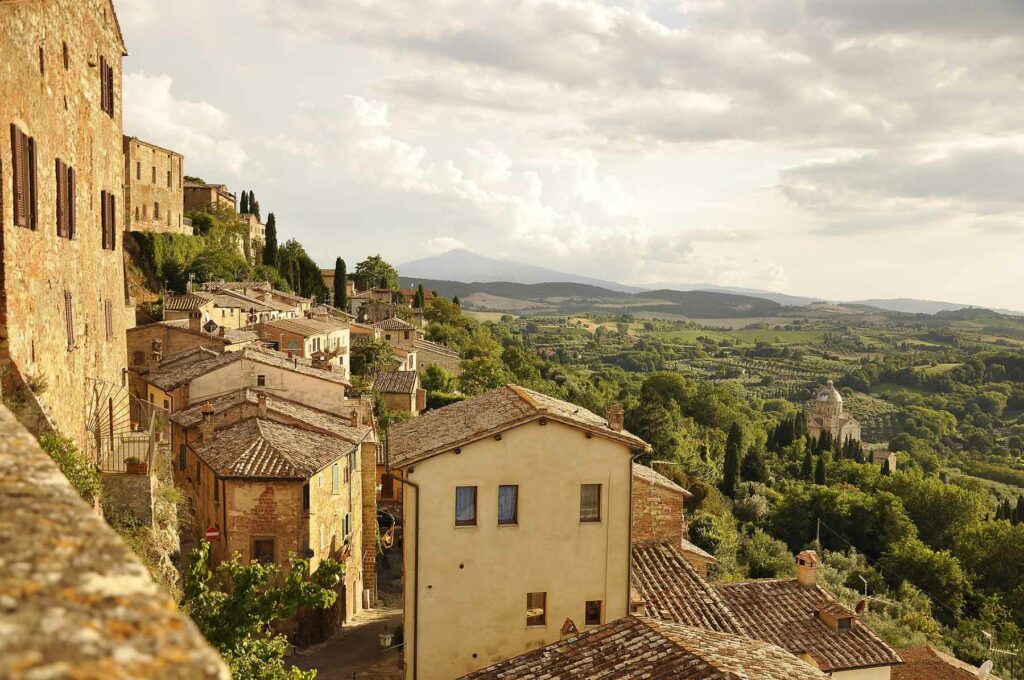 If Florence seems like too big of a city to spend your honeymoon, retreat to the laid back vibes of the Tuscan countryside. Boutique hotels built into historic castles and spectacular home shares are all within reach for couples on a budget. Spend your days meandering through the vine-covered hillside, indulging in famous Italian delicacies such as olive oil, and sipping your way through the Chianti wine region.
28. Dublin, Ireland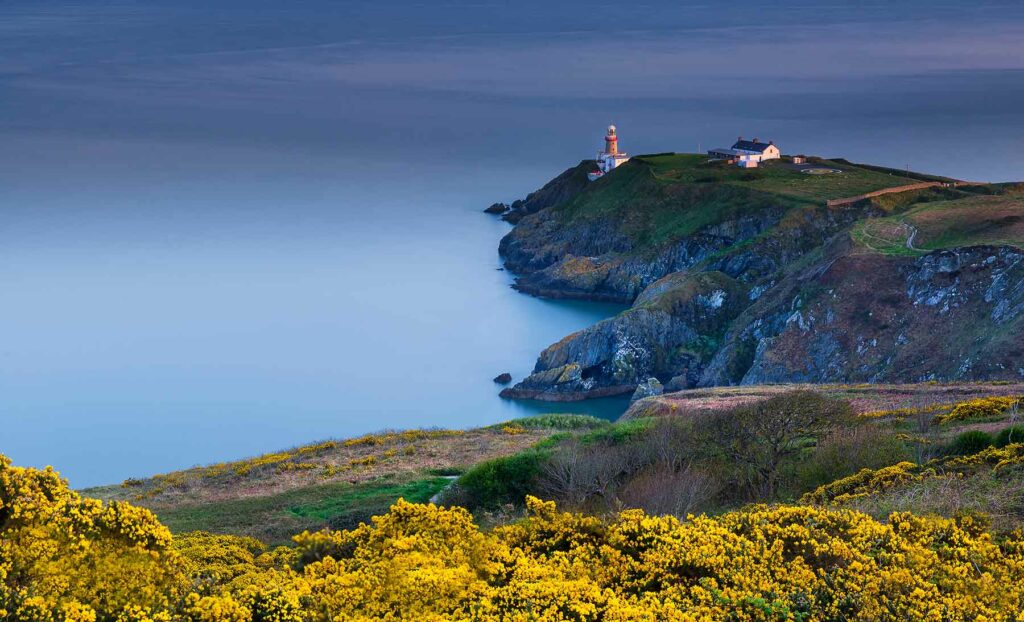 Dublin is known for its lively atmosphere and stunning countryside. You'll of course have to pull the "perfect pint" at the Guinness factory as a right of passage, but don't forget to explore hidden gems like Howth. A short train ride brings you to the small fishing village with a cliffside hike that culminates in a dramatic view.
29. Athens, Greece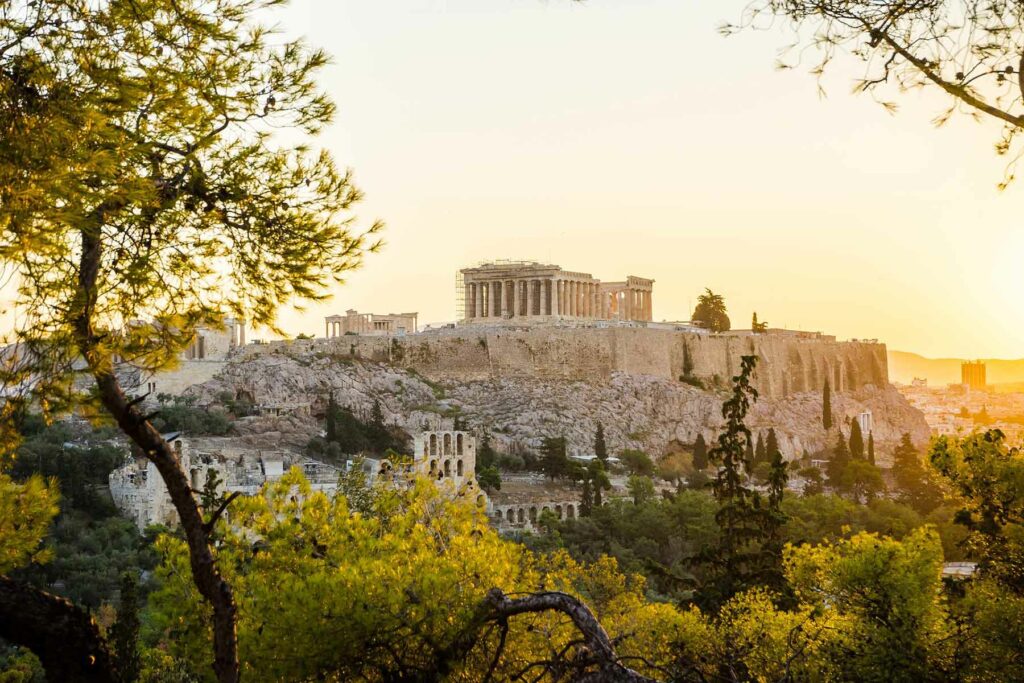 Athens is the perfect Grecian locale that has all the glamour of a Mediterranean honeymoon and easy access to island day trips. The capital city is filled with ancient mythology, delicious Greek street food and coffee, and fabulous beaches. Make sure to grab dinner at a restaurant with a view of the Acropolis lit up at night!
Splurge on Flights, But Save on Accommodations
Just because a destination is far away, doesn't mean it's expensive once you get there. Here are some far-flung locales where the price tag for airfare is higher, but you'll save on everything from accommodations to activities and food.
30. Marrakech, Morocco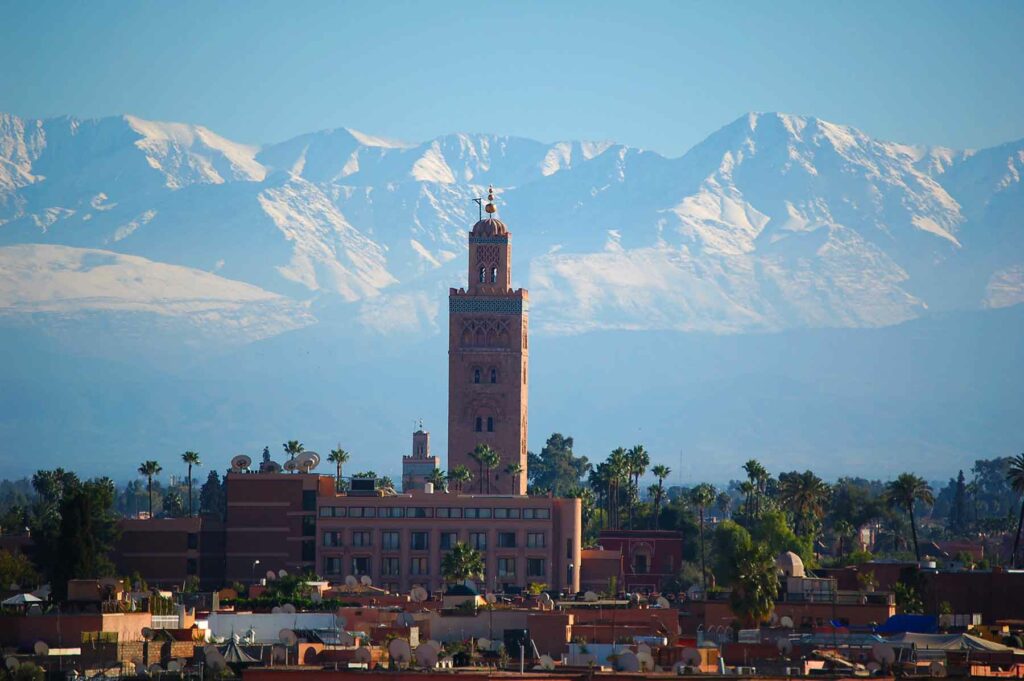 How could Morocco possibly be an affordable destination? Let us explain. While the flight might give you pause, you can grab some serious luxury accommodations at a boutique riad for around $100 per night. Experience a couples hammam ritual to fully immerse yourself in the extensive wellness culture of the area.
31. Thailand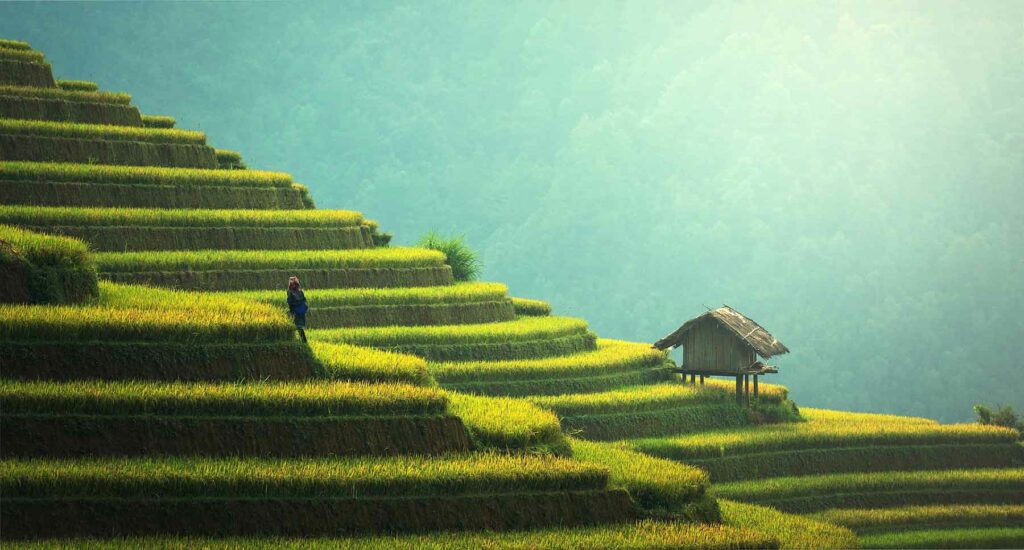 If the Maldives seem just out of your budget but you're desperate to explore a new country, consider Thailand. From beaches to bustling cities such as Bangkok, this Southeast Asian country has everything you're dreaming of in a honeymoon adventure. While you spend some time shopping for the best airfare, Thailand has no shortage of fabulous (and affordable) all-inclusive resorts perfect for amping up the romance on your honeymoon.
32. Vietnam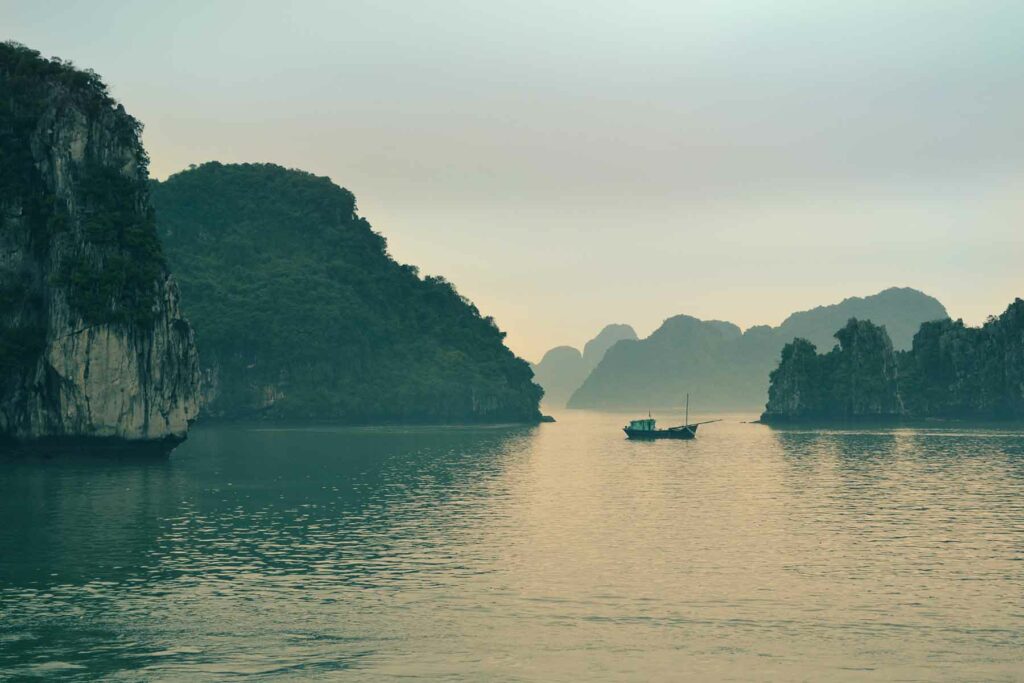 A stunning coastline is just one of many delights you'll find in this culturally rich Southeast Asian country. Experience the famous floating markets of Ho Chi Minh, trying new foods with your spouse that you can recreate on special occasions for years to come. If the city isn't your vibe, go for a hike in the picturesque Núi Chúa National Park or tour any one of the country's historic temples.
Multi-Destination Honeymoons
Budgets can be a bummer, especially if you and your partner are looking to hop from destination to destination. Here are two affordable ways to stretch a dollar on your romantic getaway.
33. Take a Cruise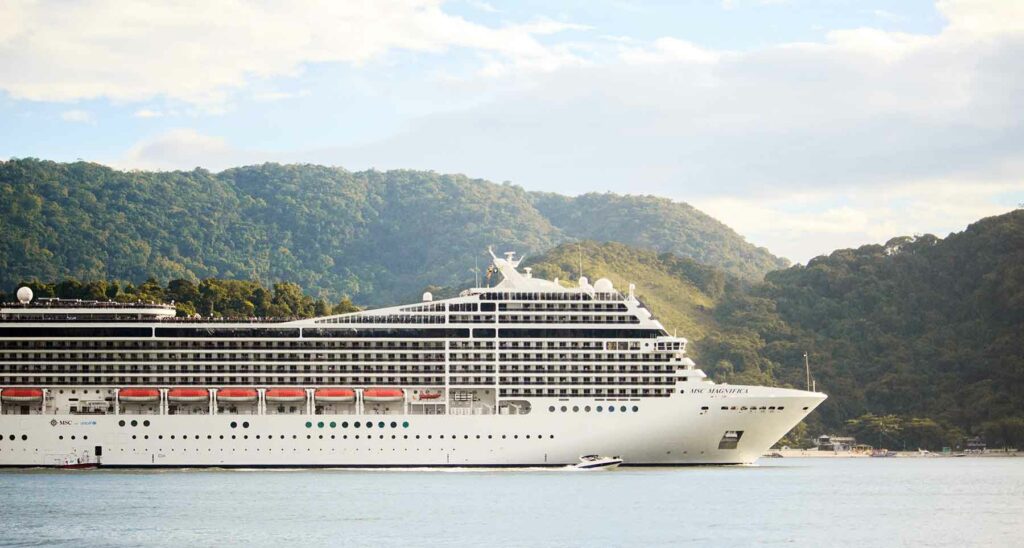 Hopping aboard a cruise ship can cut travel expenses significantly under an all-inclusive model, plus they depart from all over the world. Search for cruise terminals close to home or near a city with affordable flights, then set sail with all-you-can eat-meals, entertainment and free shore excursions.
34. Go on a Road Trip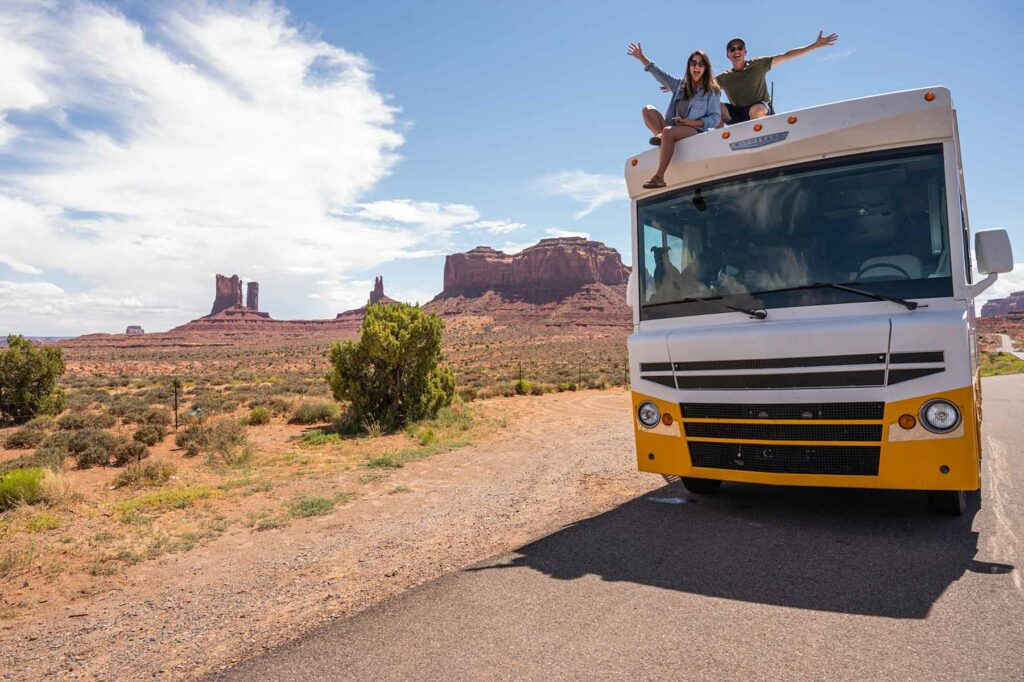 Pricing out airfare and accommodations can be seriously overwhelming. Instead of spending on flights, take some time with your new spouse and plan the great American road trip! West Coast newlyweds may want to visit sights like the Grand Canyon in Arizona or Lake Tahoe, which straddles the border of California and Nevada. Couples on the East Coast can take a meandering drive along Blue Ridge Parkway in North Carolina. National parks, stunning coastlines and vibrant cities are all just a short drive from anywhere in the United States. Save on hotels by renting an RV to fall asleep under the stars while listening to the soundtrack of nature.
Up Next:
Whether it's for airfare, a hotel stay, or honeymoon travel experiences, create one list for all your honeymoon wishes.