Planning your honeymoon is one of the most enjoyable activities under the wedding planning umbrella — at least until you get to the price tag. Because a wedding can cost a pretty penny, many couples need to find a budget-friendly option for their romantic, post-wedding getaway or set up a honeymoon fund so their wedding guests can contribute.
To help you look forward to an amazing trip (without draining your bank account), we've pulled together 15 affordable honeymoon destinations that are just as stunning as they are economical.
One of the most idyllic settings for a romantic honeymoon, Yountville, California is nestled in the foodie and wine-lover haven of Napa Valley, providing a small-town ambiance that's rich with culture.
Michelin-star restaurants, award-winning tasting rooms, and a host of art galleries and boutique accommodations make Yountville a prime destination for newlyweds wanting a sophisticated experience.
Where to Stay: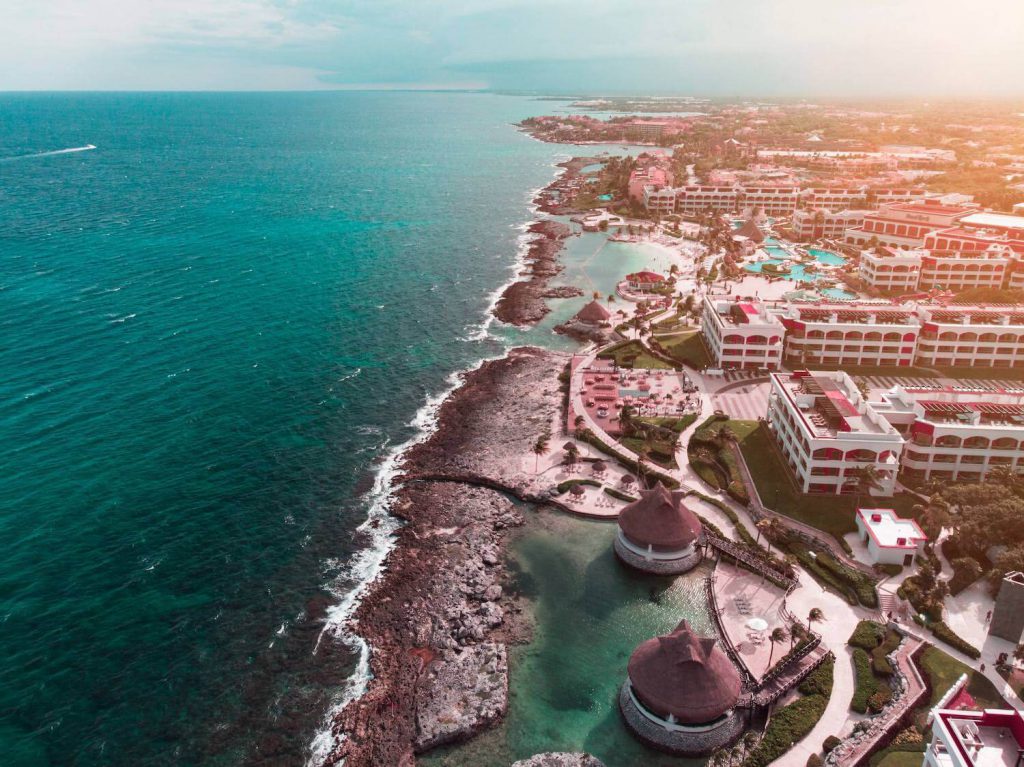 With shorelines that disappear into the warm waters of the Caribbean, Riviera Maya, Mexico is a go-to choice — especially for couples envisioning long walks on a beautiful beach.
This laidback honeymoon destination has a lovely balance of pampering and adventure, offering hotels with world-class spas and parks with an exciting range of activities. Xcaret is the most famous park, providing opportunities to explore underground rivers, snorkel in the Caribbean, interact with local wildlife, and experience Mayan ruins.
Where to Stay:
If you enjoy all-inclusive resorts, Riviera Maya has you covered with an extensive collection of beachfront accommodations that ensure almost every honeymoon need is met. Some of the most popular and affordable lodgings include: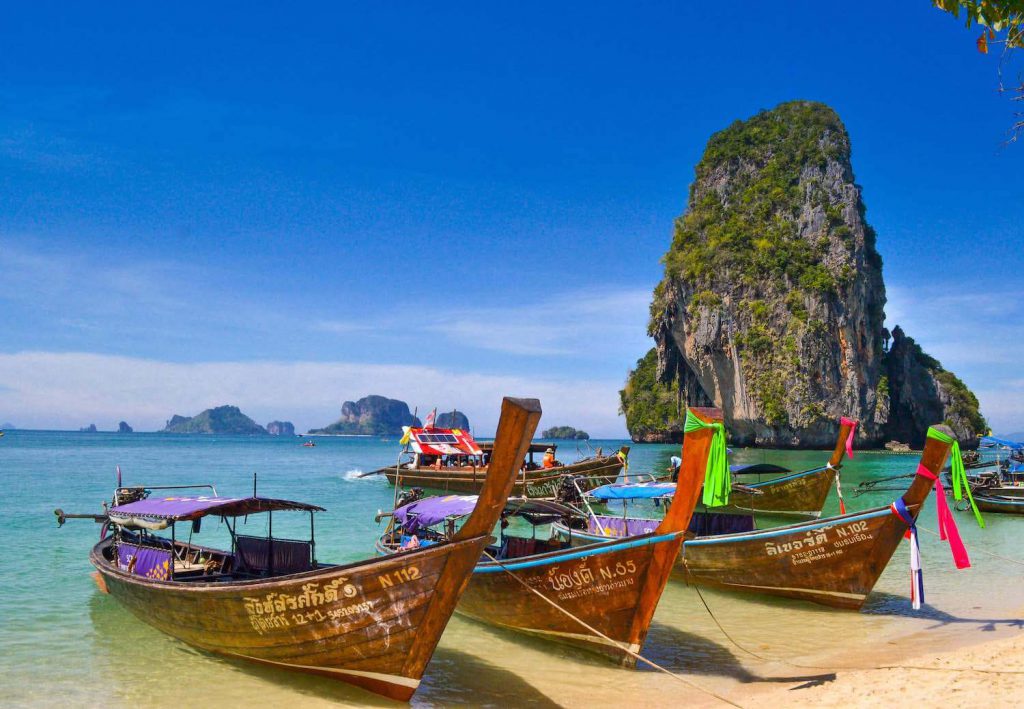 For couples wanting a truly unique and spectacular honeymoon, Krabi, Thailand is an ideal destination. A highlight of this region is the commanding karst formations — a type of landscape formed by the dissolution of soluble rocks that leave behind otherworldly rock formations, underground streams, and caves.
Krabi is particularly distinctive because many of the formations jut out of the sea dramatically. Because of this, romantic rides in kayaks or long-tailed boats, leisurely swims beneath soaring cliffs, and rock climbing (for the bravest love-birds), are some of the most popular activities in the area.
When you're ready to swap saltwater for freshwater, head to the Thung Teao Forest Natural Park where you'll find the stunning Crystal Lagoon that's filled with warm, clear water. The Klong Thom Hot Springs is another popular option for water lovers. Want to connect to the spiritual side of Thailand? Explore Wat Tham Sua, a temple within a cave inhabited by monks.
Where to Stay
Krabi is one of the best affordable honeymoon destinations. You can score a room for a fraction of what it would cost almost anywhere else including at these gorgeous resorts: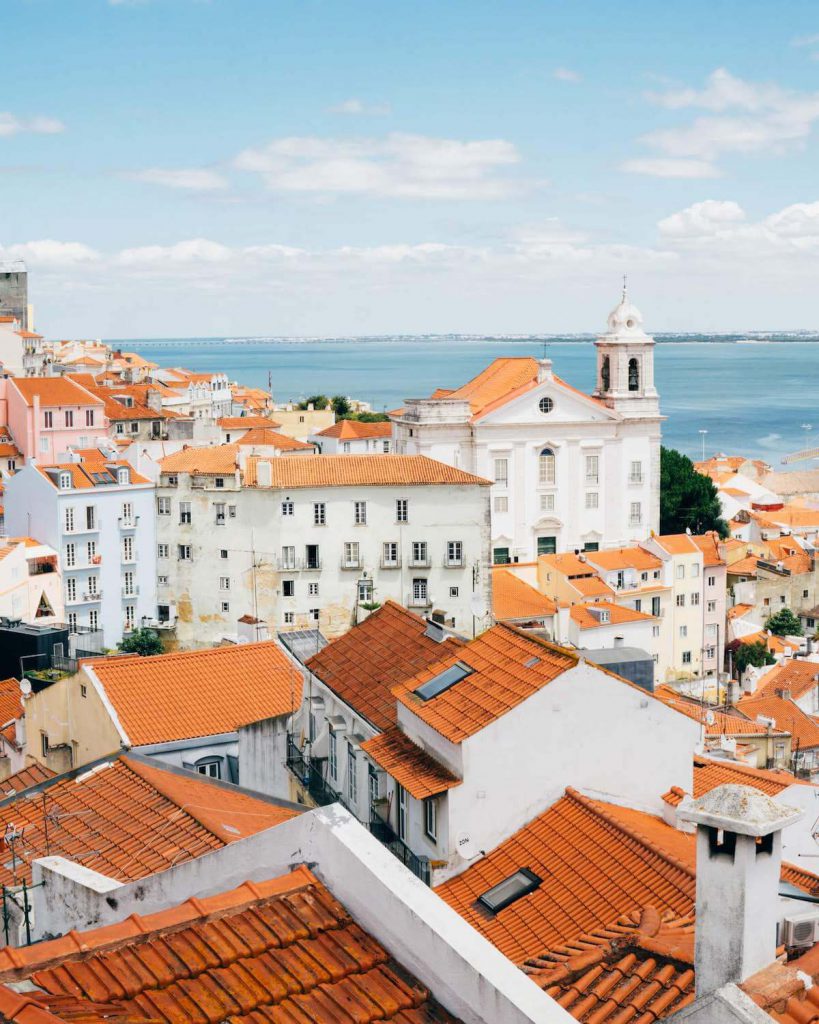 Cobblestone streets, a thriving music scene, and ancient history combine to help you create a romantic getaway in Lisbon, Portugal. Quickly becoming a popular, affordable honeymoon destination, Lisbon is filled with chic sites to savor your love. The Bairro Alto Hotel, for example, has a rooftop bar that serves some of the best Portuguese wine and Sangria in the area and offers one of the best places to witness Lisbon's famous sunsets.
To get your fill of culture, sightsee at the 500-year-old Monastery of Jeronimos, the Discoverers Monument, and São Jorge Castle. When you've worked up an appetite, head to the city's waterfront (aka Foodie Heaven). This area provides a full-on immersion into Portuguese cuisine with fresh fare in must-try dishes such as codfish croquettes.
Where to Stay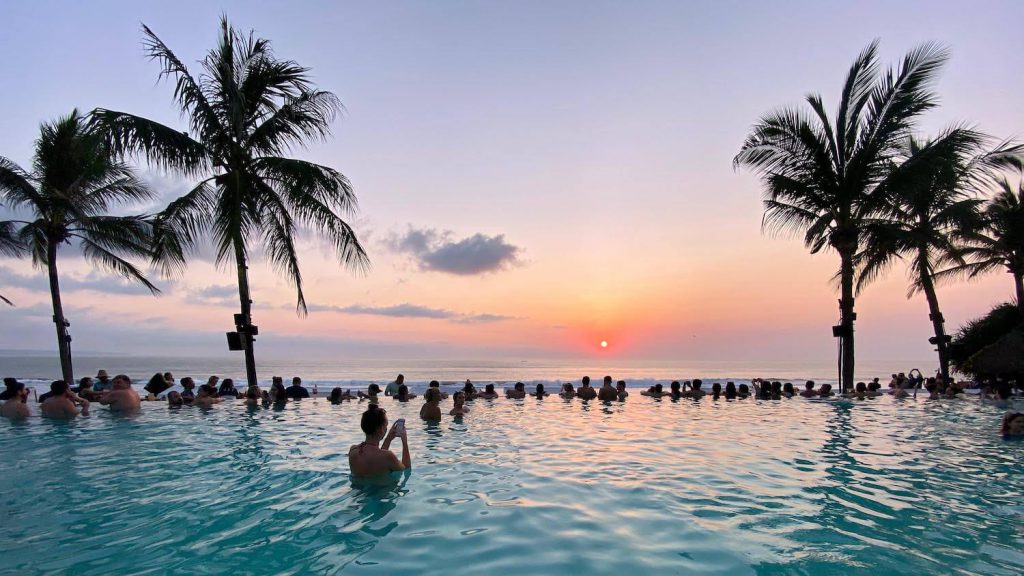 For a fusion of nightlife, beach lounging, and breathtaking natural surroundings, celebrate your union in the coveted Bali beach town of Seminyak.
While the many resorts lining the beach are hard to pull away from, get outside to enjoy the enchanting grounds of the Petitenget Temple, a Balinese cooking class at The Amala, and surfing and horseback riding on one of the many beaches. Then, be sure to top off all this enrichment with a wild beach party on Double Six Beach.
If you happen to catch Seminyak on a rainy day, head to the interactive Dream Museum Zone where you can snap surreal, one-of-a-kind photos for your social media feeds. You can also check out the Nyaman Gallery that's filled with contemporary art by local, up-and-coming artists.
Where to Stay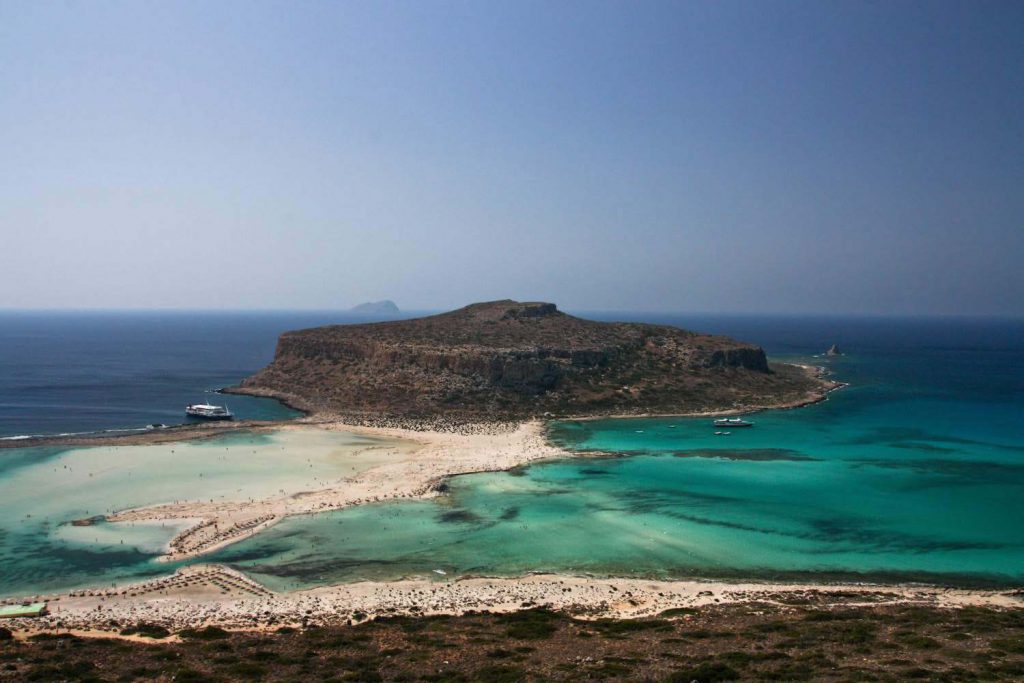 If you envision a vacation spent sunbathing, Crete, Greece might be your dream destination where white-sand beaches abound on this island in the Aegean Sea. Elafonisi Beach, one of the most spellbinding shorelines, is coated in pink sand which makes it a truly memorable location for a romantic picnic and swim. Speaking of picnics, Crete is known for the locally-made Feta cheese and raki, a distilled spirit made from grape pomace that was pressed for the winemaking process.
History buffs will appreciate the island, as it was settled 4,000 years ago and is sprinkled with the ruins of Minoan palaces, Venetian and Ottoman architecture, and a citadel that was used to defend the Crete town of Rethymno from pirate attacks in the 16th-century.
Where to Stay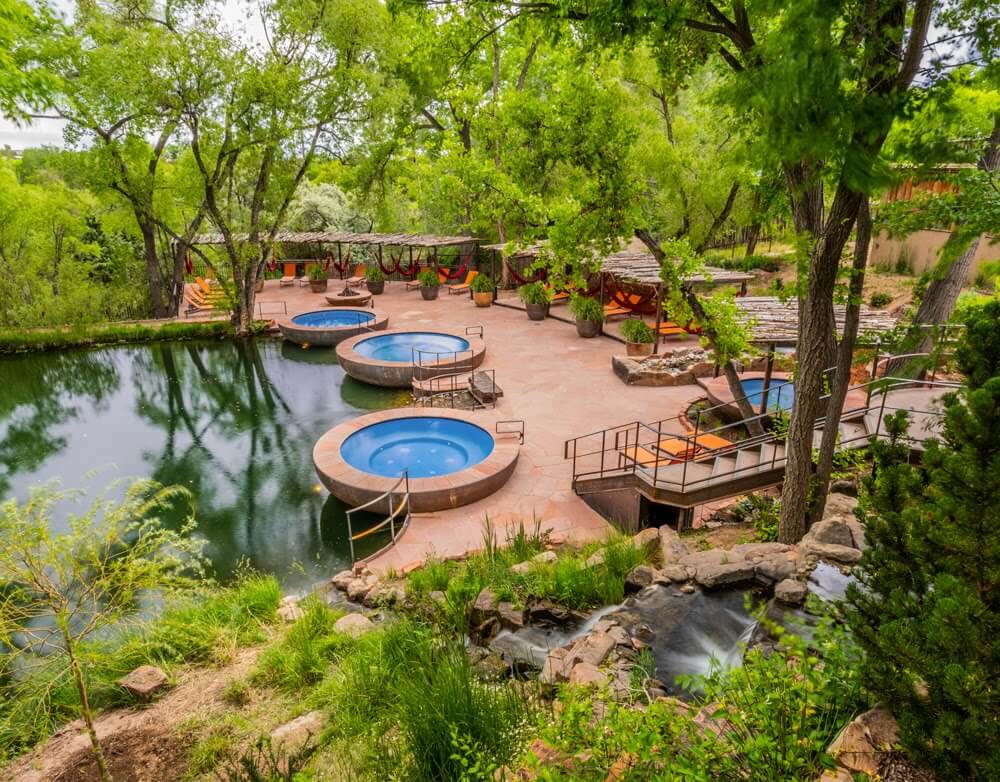 The striking Sangre de Cristo mountains, a dynamic art scene, and hotels made of earth-toned adobe await in Santa Fe, New Mexico, a captivating town founded in 1610 as a Spanish colony.
If wandering through art galleries, sampling delicious Southwestern cuisine (Be sure to try the sopapillas!), and purchasing wares from Native American jewelry-makers sounds compelling, be sure to stay in one of the many hotels near Santa Fe Plaza. Two can't-miss museums in this area include the Georgia O'Keeffe Museum and New Mexico Museum of Art.
If you're honeymooning in the fall, make the drive to Santa Fe Ski. This is where a chairlift transports you to the top of a mountain which opens to mindblowing views of a sea of yellow and orange Aspen trees. For the ultimate romantic experience, stop at the Ten Thousand Waves Japanese spa on the way back to town where you can rent a private outdoor hot tub.
Where to Stay
Known as the "garden isle," Kauai is one of the lushest, most visually-appealing Hawaiian islands, as it's filled with tropical marvels such as Banyan trees, birds-of-paradise, bougainvillea, bromeliads, hibiscus, orchids, plumeria, and a rainbow of other flora.
And then there's the exotic fauna roaming the clear waters. A honeymoon on Kauai demands snorkeling, as the pristine beaches disappear into an underwater world where meetings with monk seals, green sea turtles, humpback whales, and manta rays are common.
This thriving, nature-based island is an irresistible choice for couples wanting to celebrate their new life together while engaging with nature through hiking, zip-lining, and a bevy of water sports.
Where to Stay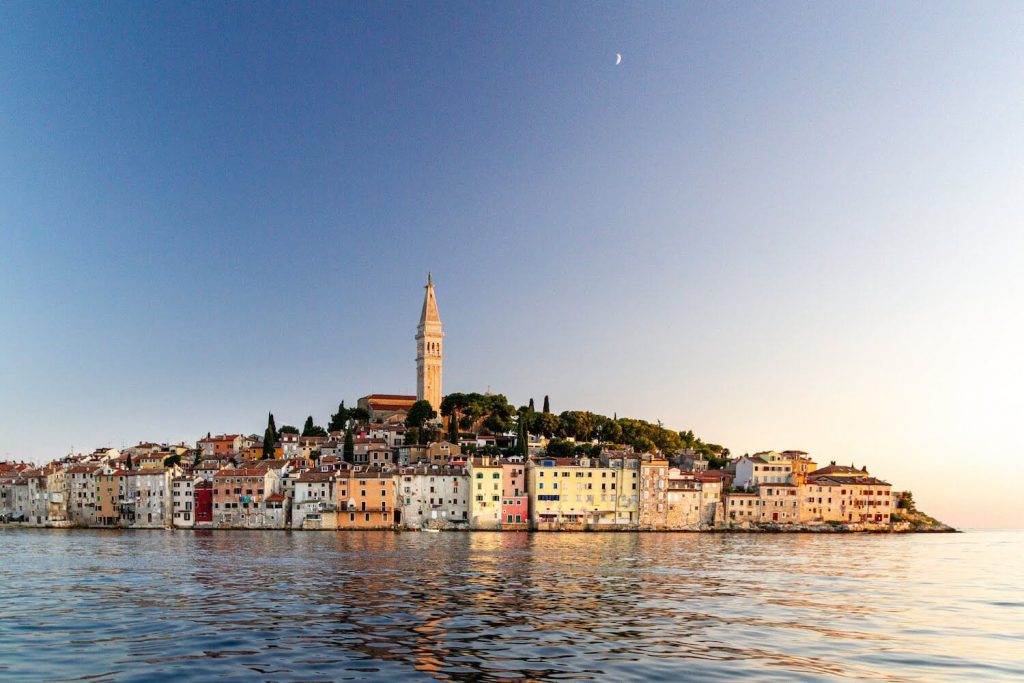 A highly underrated destination in Europe, the Istria, Croatia region is filled with charming shops lining cobblestone streets, rolling hills, and verdant vineyards. Not only does it offer olive oil that's so good you wish you could spend your honeymoon eating only oil dipped in fresh bread, but there's also the wine. Local winemakers have made award-winning varieties of Muscat, Merlot, and Cabernet Sauvignon and provide tastings in gorgeous, scenic locations. Essentially, this is a foodie paradise.
If you're interested in Croatian history, head to Pula where you can tour the Temple of Augustus or the Pula Arena, a Roman amphitheater and underground museum, respectively. Visiting between June and September? Tour the nature park Cape Kamenjak where you can swim and snorkel in the strikingly-blue water the Adriatic Sea is known for.
Where to Stay
Istria is filled with luxury hotels with price tags so low you'll be tempted to extend your trip by a few weeks. These include: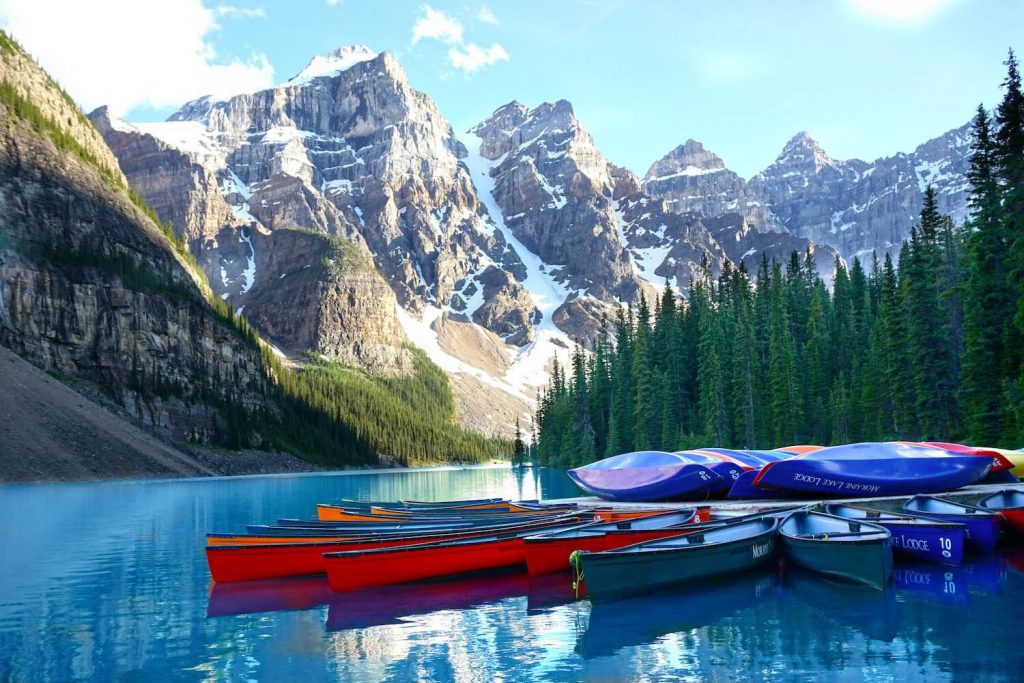 Honeymooners seeking nature-made beauty and outdoor adventure will easily fall in love with Banff National Park. Awe-inspiring mountains with seemingly endless hiking trails, wildlife tours that often provide elk and grizzly bear sightings, and bodies of water with emerald and deep-blue hues ensure you never run out of opportunities for exploration.
For those who love water, kayaking on Lake Louise or Moraine Lake and booking a boat cruise on Lake Minnewanka is a must. Hikers will enjoy Fenland Trail, Sunshine Meadows, and Tunnel Mountain. When you're ready to wind down, head to Banff Upper Hot Springs for a soak in hot mineral water that enhances blood circulation and reduces stress.
If you're visiting Banff in the winter, be sure to go on a dog sledding tour, hop on a sleigh ride, and go tubing at Mount Norquay.
Where to Stay
Rimrock Resort Hotel: For couples wanting to mix affordable grandeur with their outdoorsy honeymoon, stay at the palatial Rimrock Resort Hotel that has gourmet dining, a spa, and staggering views from every corner of the resort.
Want a more boutique experience? Explore these lodging options: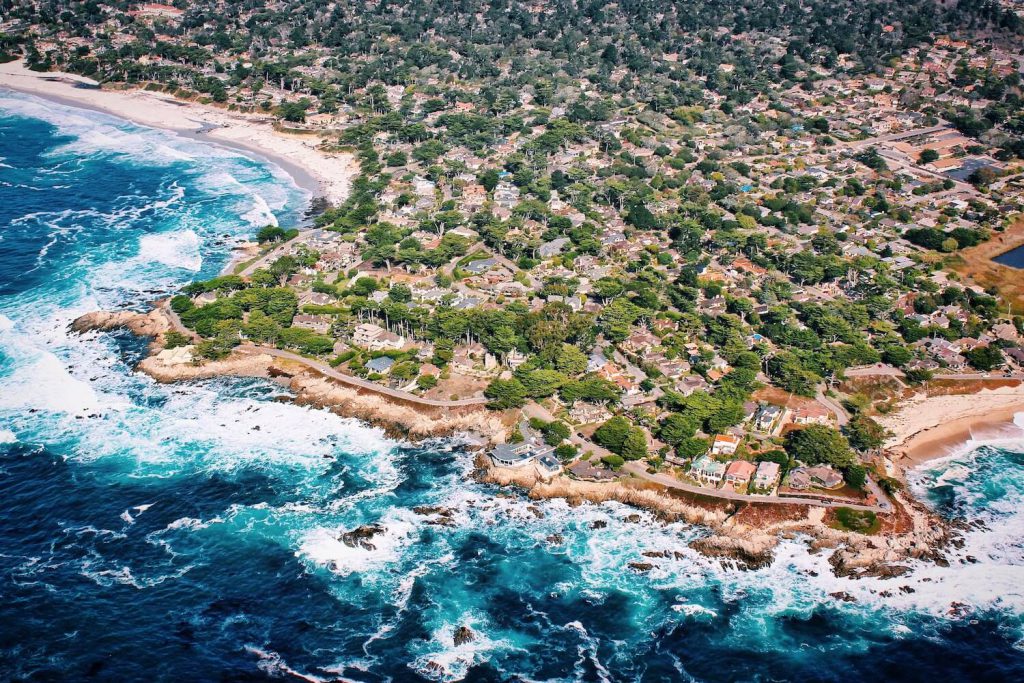 If you want your romantic getaway to feel like it was plucked from the pages of a storybook, head to Carmel-by-the-Sea. This exceedingly-charming small town on the California coast makes you feel like you've traveled back in time. After all, the quaint community has barely changed since it's incorporation in 1916.
To prevent "citification," street addresses are absent. Instead, all citizens are required to use a central post office and, in some cases, bestow names like "Hansel" or "Sea Urchin" on their homes. While Carmel-by-the-Sea is small, at only one square mile, it's filled with an assortment of inns, restaurants, art galleries, scenic excursions, and more. All of these come together to create an ideal getaway for those looking for a laidback yet culturally-stimulating experience.
Some of the most romantic stops include a scenic walk at Point Lobos or Carmel Beach, a tour of the whimsical Tor House, and happy hour at Clint Eastwood's Mission Ranch Restaurant. And don't forget the wine tasting at the over 20 tasting rooms.
Where to Stay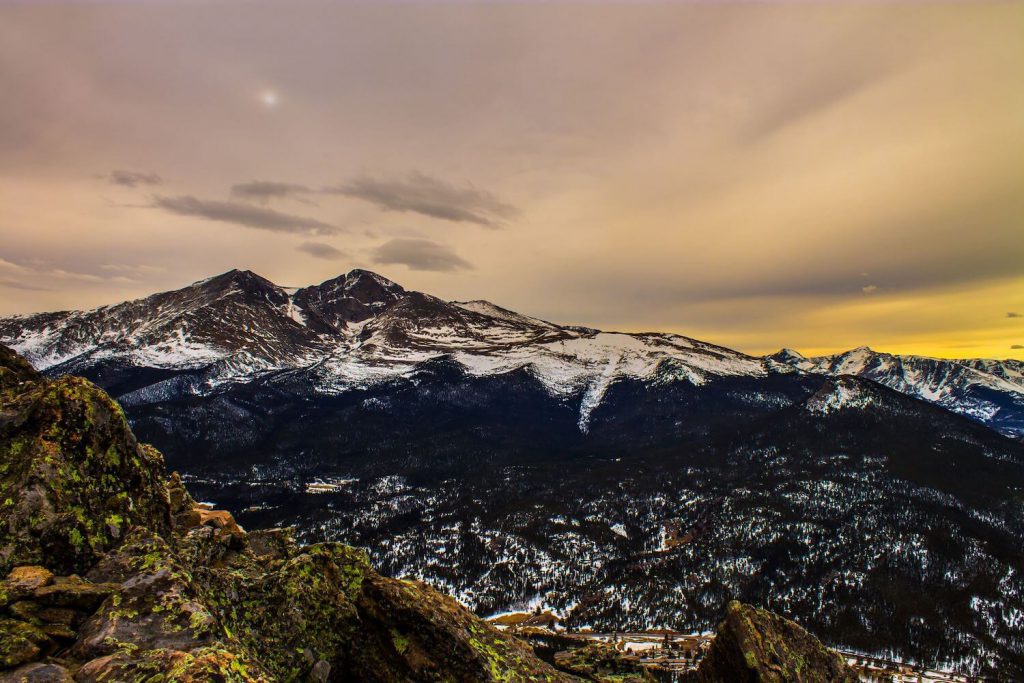 Spanning the Continental Divide and consisting of protected mountains, forests, and alpine tundra, in addition to wild rivers and tranquil lakes, Rocky Mountain National Park is a wonderland of rustic marvels.
Couples that delight in hiking will appreciate the world-class trails and scenic lookouts that fill the park. Premier trails include Mount Ida, Hallett Peak, Chasm Lake, and Emerald Lake. When you want to rest your legs, take a drive on Trail Ridge Road, check out Forest Canyon Overlook, and picnic at Hidden Valley.
Where to Stay
If you're visiting between June and early-September, and you enjoy camping, consider snagging a spot at these sites:
For those wanting plusher digs, post up in Estes Park. Prime accommodations in this popular tourist town include: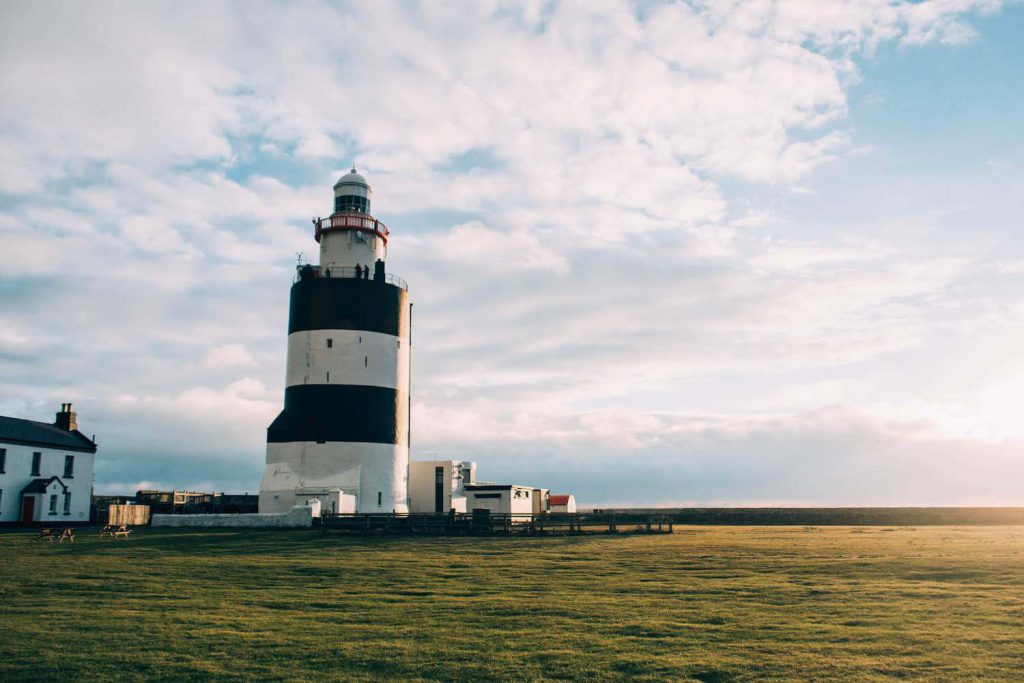 A tapestry of golden beaches, charming harbor towns, castles, and a thriving culinary scene make County Wexford, Ireland a must-see for couples who've been yearning to experience "The Emerald Isle." Stops such as the Hook Lighthouse, Dunbrody Famine Ship, and Irish National Heritage Park provide fascinating insights into the ancient Irish culture.
When you want to explore the natural landscape, head to Curracloe Beach, famous for its rolling dunes, or Rosslare Beach which is a great spot for sailing, kayaking, windsurfing, stand up paddle-boarding, bodyboarding, and kite-surfing. Colclough Walled Garden, Wexford Wildfowl Reserve, and Wells House and Gardens are other ideal locations for getting some fresh air and taking in the Irish countryside.
Wexford is also a total win for opera aficionados, as it's home to The National Opera House and the site of an opera festival that takes place between late-October and early-November.
Where to Stay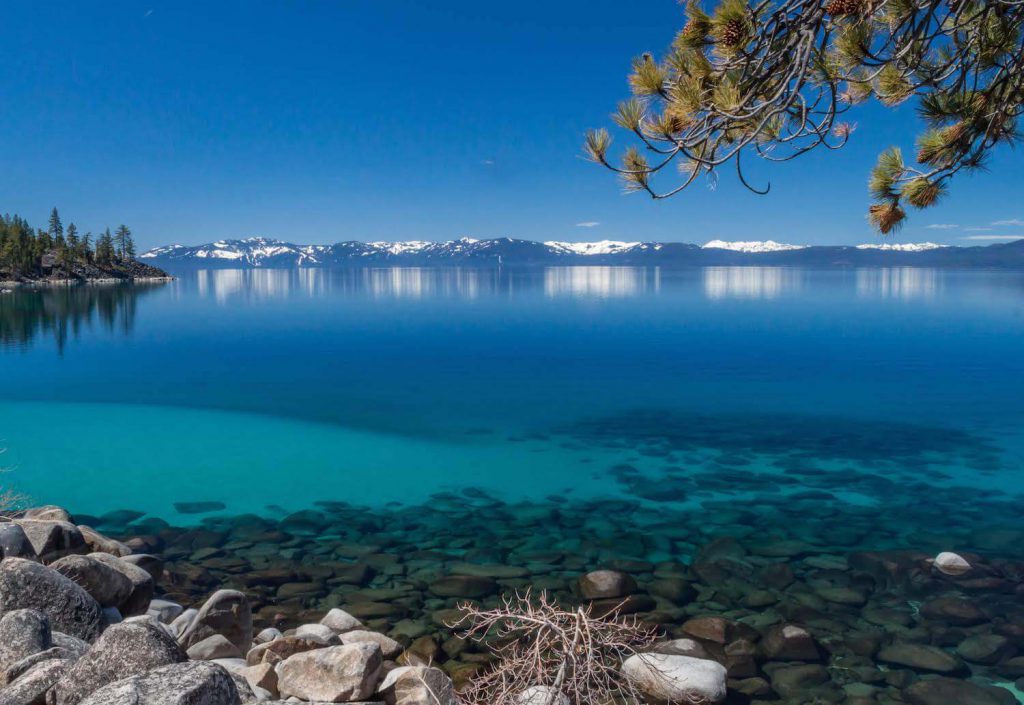 As the second-deepest lake (and one of the highest) in the US, Lake Tahoe provides a one-of-a-kind ambiance composed of alpine flora and fauna. Along the 72-mile shoreline rests a wide range of experiences, from upscale resorts and gourmet eateries on the north shore to thriving nightlife along the south banks.
If you're visiting in the winter, you'll be treated to a wide array of world-class ski resorts like Squaw Valley, Northstar, and Heavenly. In the summer, the lake comes alive with sun-worshippers enjoying boating, paddleboarding, snorkeling, and scuba diving — not to mention long naps on the shore. There's also an abundance of cycling and hiking opportunities.
This is the place to go if you want an active honeymoon. And as an added perk, you can score budget-friendly airfare to nearby Reno, Nevada from many major US cities.
Where to Stay
For a quiet getaway focused on nature, check out:
Wanting an active party scene? Book a stay at: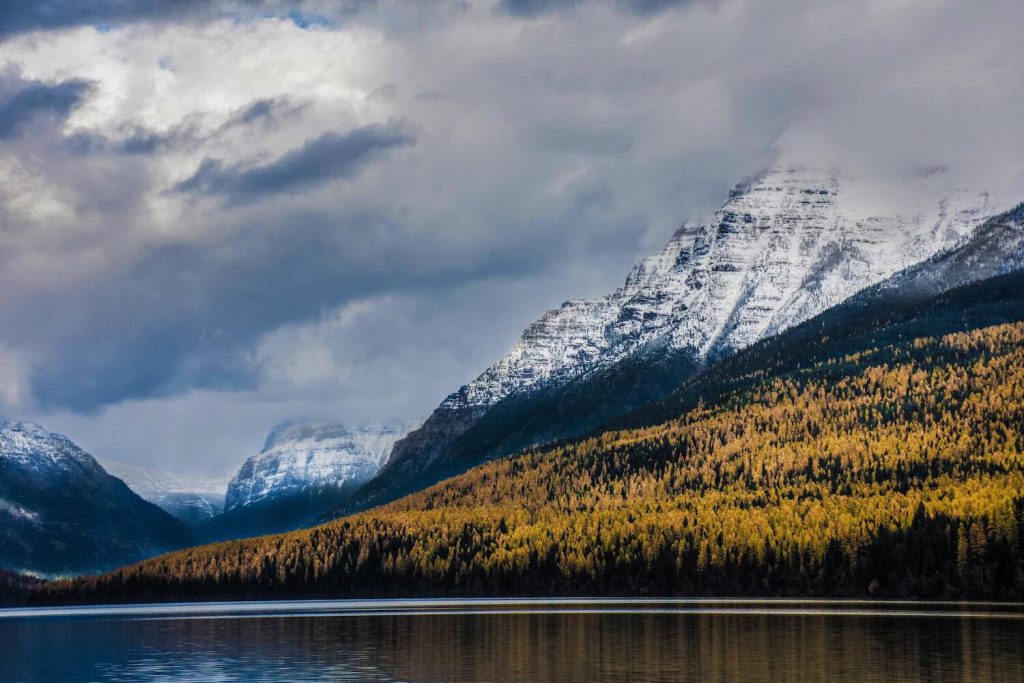 Located in Montana's Rocky Mountains, the remarkable Glacier National Park offers visitors a canvas of glacier-carved mountains, verdant meadows, and 700 miles of hiking trails.
Top activities in the park include driving on the Logan Pass and the Going-to-the-Sun Road, which takes you past epic alpine scenery, hiking to the surreal Grinnell Glacier or the Trail of the Cedars, and kayaking or canoeing on the crystal clear Lake McDonald or Bowman Lake. If you want an enviable honeymoon photo album, Glacier National Park is for you.
Where to Stay
Up Next: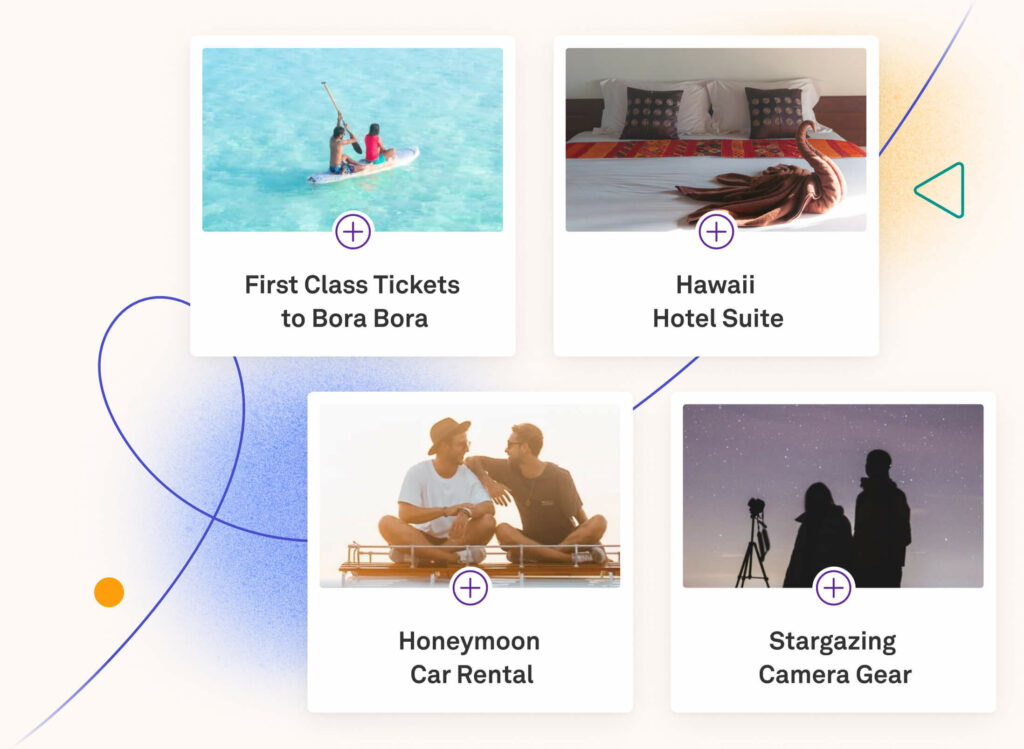 Whether it's for airfare, a hotel stay, or honeymoon travel experiences, create one list for all your honeymoon wishes.