If you're craving a traditional wedding, but still want to save money, you're in luck. There are a plethora of ways to plan your budget and make thoughtful, yet subtle, changes to keep your spending in check.
With the average wedding costing $33,900, expenses can add up fast and unexpectedly. Although your big day should be one of the most memorable, sinking a ton of funds into it can be hard on you, your parents, or whoever is footing the bill.
We spoke with several top wedding vendors for the skinny on how to be financially savvy when planning your wedding. Using their expertise, here are 55 ways to save money on your wedding — without having to forgo the event of your dreams.
Discuss Your Wedding Priorities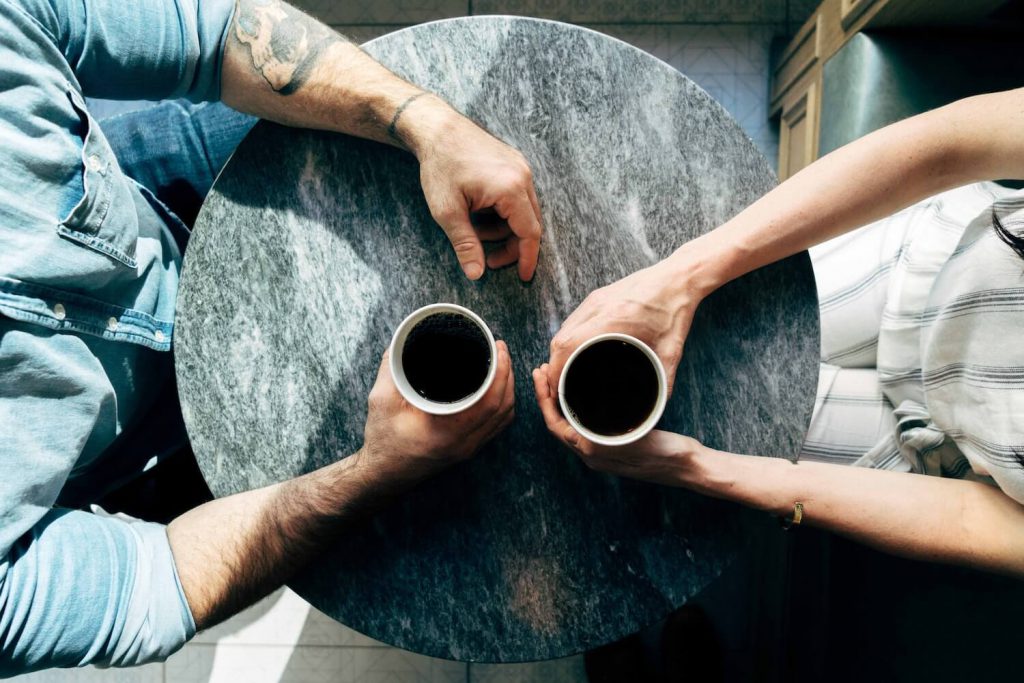 1. Start with an open conversation
Being open and honest with your spouse-to-be is vital, so it's best to start on the right foot.
"Before you start planning anything, grab a glass of wine, and sit down with your fiancé. Talk about all of the vendors and details you'll need for your big day." —Kaytlin Lane Photography
2. Prioritize the areas most important to you as a couple
When you sit down to talk, listen to each other's wants and how you've both envisioned your wedding up to this point.
"When deciding on your budget for each aspect of your wedding day, prioritize the attribute that's the most important to you. So if photography/videography are the most important, that would get a higher budget." —K and A Moments Photography
3. Budget for the essential things first
"Choose one top priority for each of you: venue, florals, photography, food, etc. Take care of those two things first. Then, if your budget starts to get away from you, the most important items won't get downgraded or lost because you haven't committed to things that don't mean as much to you." —Maggie Takes Pix
Utilize Your Wedding Vendors
4. Hire reputable vendors
Couples can save a lot of heartache by going with true professionals. After all, no one wants to redo their wedding photos or run out of food.
"Hire vendors you can trust to carry out your wedding wishes. It's the team that makes your wedding a success." —DJ Fit
5. Ask your wedding pros for help
"We love to help you in every way we can, so you have the wedding of your dreams on your budget. We've all worked dozens — if not hundreds — of weddings, and we know what works!" —DMV Portraits
6. Trust your vendors for referrals
Many of your vendors are friends behind the scenes. They often work together and are familiar with the styles, prices, and workflow of other wedding pros.
"Referrals for vendors from weddings of family and friends you love are the number one best way to find the quality, style, and budget you're seeking. Wedding planner referrals are next because they know all the local vendors as well as their price and style." —Body Works Day Spa and Salon
Plan a Reasonable Wedding Budget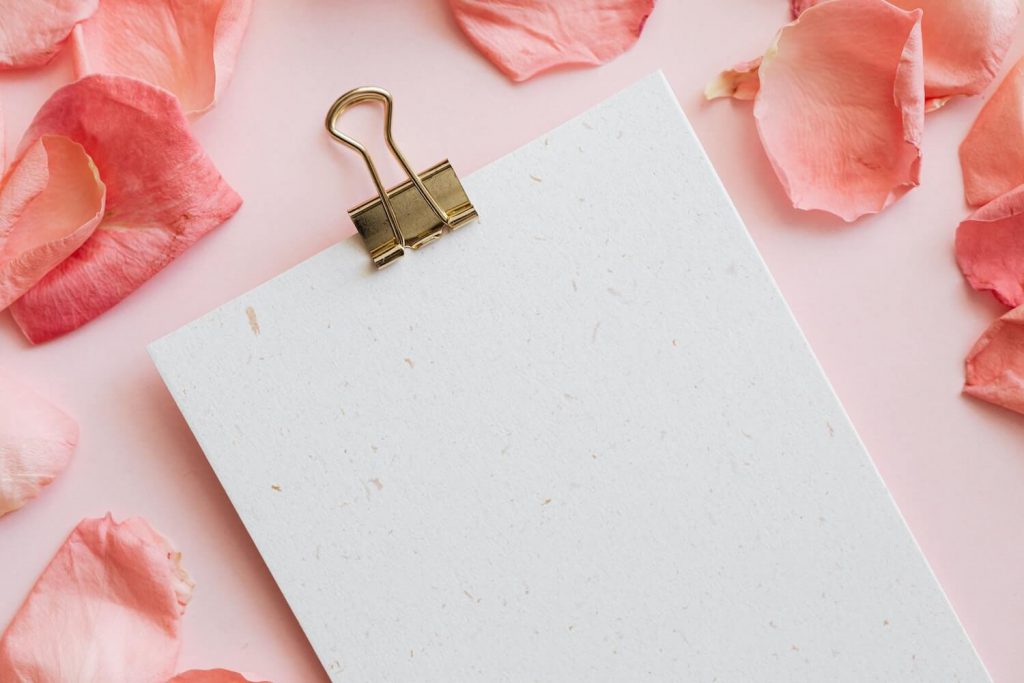 7. Understand individual costs
"Determine your top three priorities right away (i.e. DJ experience, florals, food, etc.), and get quotes from your ideal vendors. Then develop an informed budget, understanding where you're willing to cut." —Max and Dexter Event Design
8. Leave a percentage for unexpected expenses
Consider saving anywhere from 2.5 – 5% of your overall budget.
"It will cover the album, extra alterations, your cousin inviting his new fiancé, or whatever unexpected expenses come up. With my wedding, it covered the dog sitter we decided to hire last-minute." —Stag & Lily Event Co.
9. Know how you're paying for your big day
Saving money in the short-term, yet racking up credit card debt compiled with interest, may not be the best idea, so talk about who pays for what and how.
"To set you and your partner up for success, I suggest understanding where your budget is coming from, and exactly how much you have to spend, early on in the process." —Little Perfect Productions
10. Make a realistic budget for your wedding
Guests may not even notice many extras, so don't reach for the stars when you can only afford the clouds.
"Not everyone can afford Cinderella's castle at Disney, and that's OK. Your day will still be just as special because it will have your personality weaved throughout." —A Gen-erous Touch
11. Stick to your wishes as a couple
Don't get caught up in others' desires or incorporate every suggestion if it's not what you want.
"You can still have an amazing wedding if you base your choices off your priorities, not what your mom or Pinterest is telling you is important." —Melissa Sheridan Photography
Find a Wedding Planner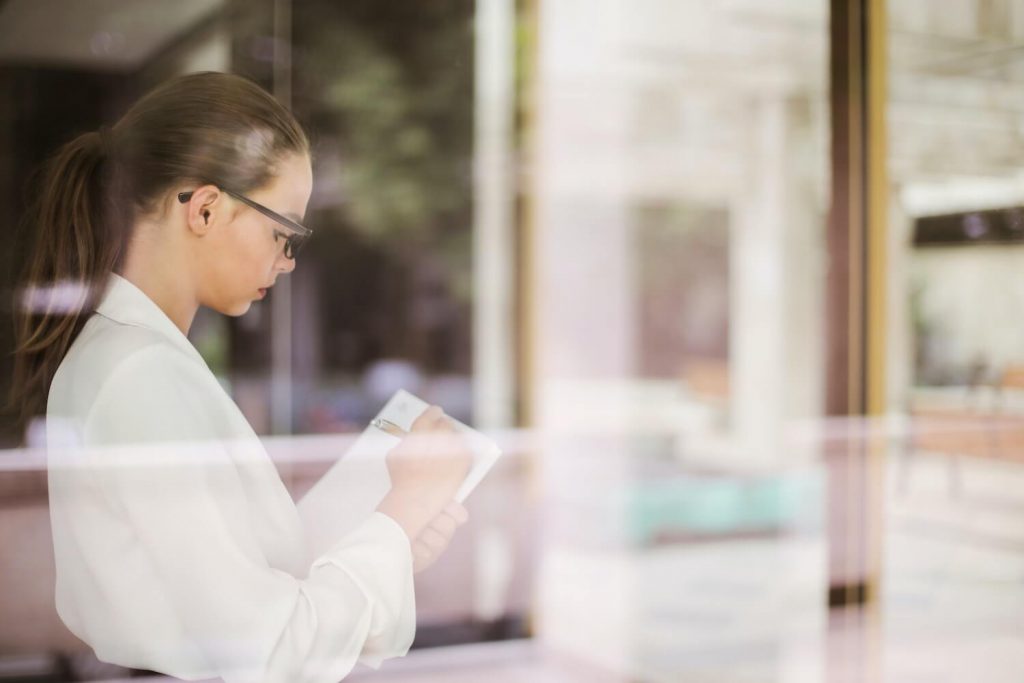 12. Share your budget with your wedding planner
Although many couples forgo a wedding planner because they think they can't afford the expense, you almost can't afford to not have one. Wedding planners have knowledge and expertise that will help you save both time and money, stick to your budget, and ensure you won't have any last-minute expenses.
13. Utilize your wedding planner's connections
Most wedding planners are experienced and know the price ranges and styles of the other vendors in your area. They can refer you to other quality professionals while making you aware of any hidden fees or discounts.
Consider an Off-Season, Weekday, and/or Brunch Wedding
14. Don't be afraid of the off-season
Wedding vendors and venues are bustling in prime season. But when activity is slow, prices go down to encourage business on particular wedding dates.
Think about having a winter wonderland wedding in January or an indoor wedding in the heat of July. Research your area, and consider the cold, rainy, or ultra-hot seasons. Just be sure to keep it indoors!
15. Skip the weekend days
"We recommend you book your wedding on an off-peak day. Chances are, you can save a lot of money by booking a Monday – Thursday event instead of paying prime prices for a Friday, Saturday, or even Sunday. Most vendors will offer discounts that can help save you a large sum of money." —Wedding Photography and Films
16. Consider breakfast foods at brunch time
Your venue may be able to book a brunch wedding and a rehearsal dinner on the same day, which can turn into a roomier budget. Options like a waffle bar and omelet station can add up to significant savings over dinnertime menus.
Tweak Your Guest List
17. Cull that guest list
Of course, your wedding party and family members should be present on your wedding day. But don't feel like you need to invite distant relatives and college friends you haven't spoken to in years.
18. Consider a smaller wedding
Micro-weddings are all the rage, which is a good thing. Even if your heart craves a colossal event, think about scaling back.
"Consider a smaller guest list. It's fewer people to feed and take care of! Have a backyard party for those who couldn't attend." —DMV Portraits
Select an Appropriate Wedding Venue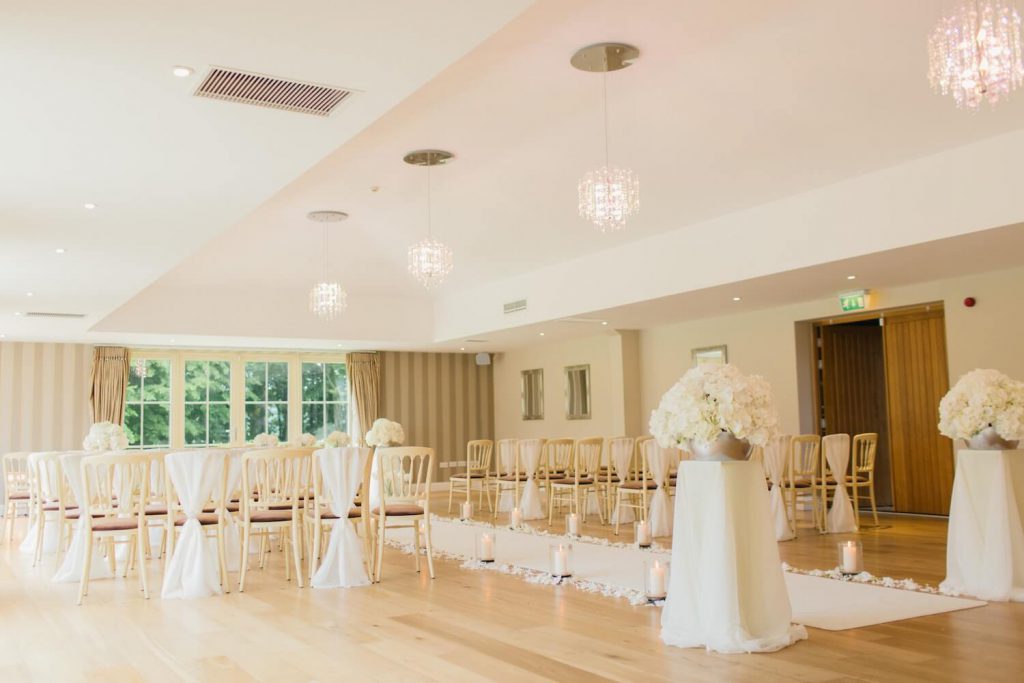 19. Choose a venue that's lovely on its own
"Pick a venue that suits your style and already has character. You can save a lot of money if you're not trying to hide ugly or create beauty that's lacking in a space." —Venue 1848
20. Ask your venue about availability
Rentals can be expensive, but ask your venue what they have to offer. Some come as blank slates, while others have tables and chairs. Who knows? Your location may offer extras like linens, china, and flatware. Anything your venue keeps in stock can help your savings add up.
21. Pick a dual purpose venue
Having both your wedding ceremony and reception at the same location reduces the time between the two events. The same place also makes it easier for guests and allows for more time to snap photos in-between.
Think About the Cost of Photo, Video, and Photo Booths
22. Consider the cost of having tangible memories
After your wedding, you'll have memories, photos, and videos, so concentrate on what will matter in a year.
"Brides will never regret hiring a photographer and a videographer. Photos and videos both preserve your wedding memories, but brides share that they help them relive and remember their day in completely different ways." —Marshall Arts Photography
23. Book your photographer early
Booking way ahead of time is important both for securing your vendors and getting pricing.
"Many wedding professionals will raise their pricing year by year. If your wedding is next year, consider booking now to lock in the current year's rate." —Jon Fleming Photography
24. Know where to splurge and save
"I would recommend deciding on a few vendors to splurge on, and then save in other areas. Wedding photography is so important to invest in for your day because photos will be all you have to remember. Investing a higher portion of your budget to 2 – 3 seasoned professionals will definitely provide a better experience overall!" —Emily Hancock Photography
25. Use a photo booth as wedding reception entertainment
Wedding guests adore having photos of themselves with family and friends they haven't seen in years. They'll want you to jump in with them, too. Hiring a photo booth company is an easy way to provide entertainment, and it can serve as a time-filler during the cocktail hour.
26. Have a DIY photo booth
A self-made photo booth isn't as difficult as it sounds! Create an area with a fun background, add a few props, and have guests take photos. They can post them on Instagram using your wedding hashtag so you can reminisce after your big day.
Save on Your Wedding Dress and Overall Looks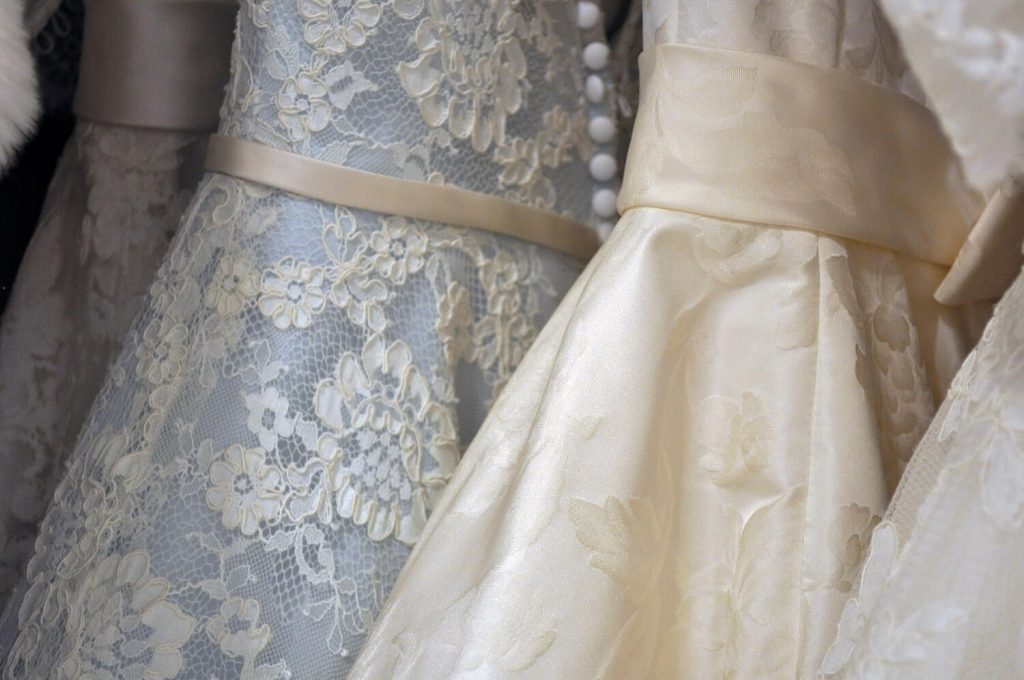 27. Purchase a pre-loved gown
Think about it. A wedding gown is only worn for one day, so purchasing a second-hand version can give you a dress in fabulous condition at a fraction of the price. You can look for a vintage gown or go for a more modern one that a recent bride is selling.
28. Budget for hair and makeup
Your photos and wedding look depend on it!
"Research and budget enough for the hair and makeup team you want. Hair and makeup are more than just services; they're an experience on your wedding day. Good hair and makeup also enhance the photos your photographer takes.
Budgeting for these services ahead of time ensures you're not scrambling to find an artist to work with, and allows you to pick the artist you want versus the artist you can afford with your remaining wedding budget." —Looking Glass Beauty
Put Your Wedding Website to Work
29. Cut down on stationery by using your wedding website's RSVP function
In place of a physical RSVP card, guests can use digital RSVPs to respond directly on your wedding website. This saves printing and postage costs and keeps everything organized in one place.
30. Use your wedding website for maps, hotel blocks, and other information
Find out how your wedding website can best work for you. Avoid print and design costs by giving directions and making locations easy to find. Time is money, and giving guests access to information at their fingertips can save both.
Minimize Your Wedding Invitations
31. Skip paper save the dates
You want everyone on your guest list to be able to attend, but the cost of printing, mailing, and photography for save the dates can be costly.
Instead, you can share your event by word of mouth, by pointing to your wedding website via email or text, and/or by sending save the date e-cards before guests receive their official wedding invitation.
32. Say "no" to upgrades
Envelope liners, foil lettering, and hand-painted details can max out your budget in a hurry. Choose an invitation impressive enough that you don't need to jazz it up with costly extras.
33. Keep it light — and rectangular
Unexpected postal fees can skyrocket, especially if you're sending 100 invitations. Square envelopes are more costly to send, so opt for rectangular. And skipping the RSVP card, map, and registry info can keep you from paying extra for mail that's heavier than first class. Instead, use your wedding website to share these details with guests.
Meet With Potential Florists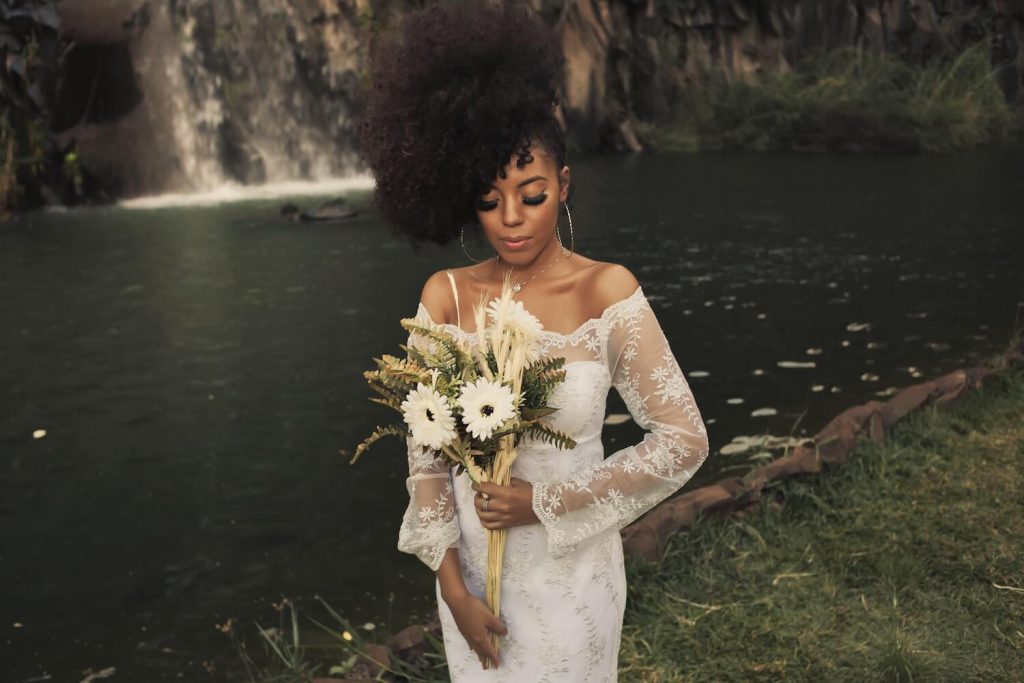 34. Think about flower substitutions
"Personally, I'm one who tends to really work with my couples when it comes to their floral budget. I always tell them to have an open mind with the possibility of substituting flowers that might not be as expensive as the ones they have in their inspiration photos." —Fleur by Heather
35. Consider in-season flowers
"Seasonal flowers make a huge impact. If they're wanting peonies in December, I can't get them locally, but I may be able to get them outsourced. However, that will obviously add to the cost of their order in general. Being able to make those substitutions definitely helps them stay within the budget they've set for their wedding florals." —Fleur by Heather
Rethink Bridesmaids' Bouquets and Centerpieces with Greenery
36. Concentrate on the wedding bouquet
"I recommend brides prioritize their own bouquets as their big purchase in florals and cut back on other arrangements if their budget requires. The bride's bouquet is featured in the most photos — bridal details, bridal portraits, wedding party, family portraits, couple portraits — and can double as your sweetheart table's centerpiece." —Marshall Arts Photography
37. Add greenery to your bridesmaids' bouquets
Fillers can create lovely texture, and adding elements like eucalyptus, lamb's ear, and dusty miller is very en vogue. Jump on the opportunity to incorporate a bit of greenery, and use florals as accent pieces in the bridesmaids' bouquets.
38. Have your florals do double-duty
"Re-purpose! Use flowers multiple times, such as using bridesmaids bouquets as reception centerpieces, or using favors as decorations. Pick one statement piece that's memorable. A beautiful arbor or a statement cake will be more memorable to guests than dozens of smaller details." —DMV Portraits
Consider DIY Projects and Etsy Finds
39. DIY, but be smart
Crafting sounds fun, but don't be too idealistic. Find projects you can do in advance of the wedding day, like making your own wedding favors and collecting bridesmaids' gifts. Sometimes the parts, pieces, and time it takes to do DIY projects can add up to more in the long run, so gauge your time and talents honestly.
40. Scour Etsy
There are so many talented creators on Etsy, a platform for all things handmade and vintage along with supplies for DIY projects. You can purchase invitations, wedding day signage, favors, gifts, and more at a reasonable price because you're usually dealing directly with the maker.
Save on Your Wedding Cake, Sheet Cakes, and Cupcakes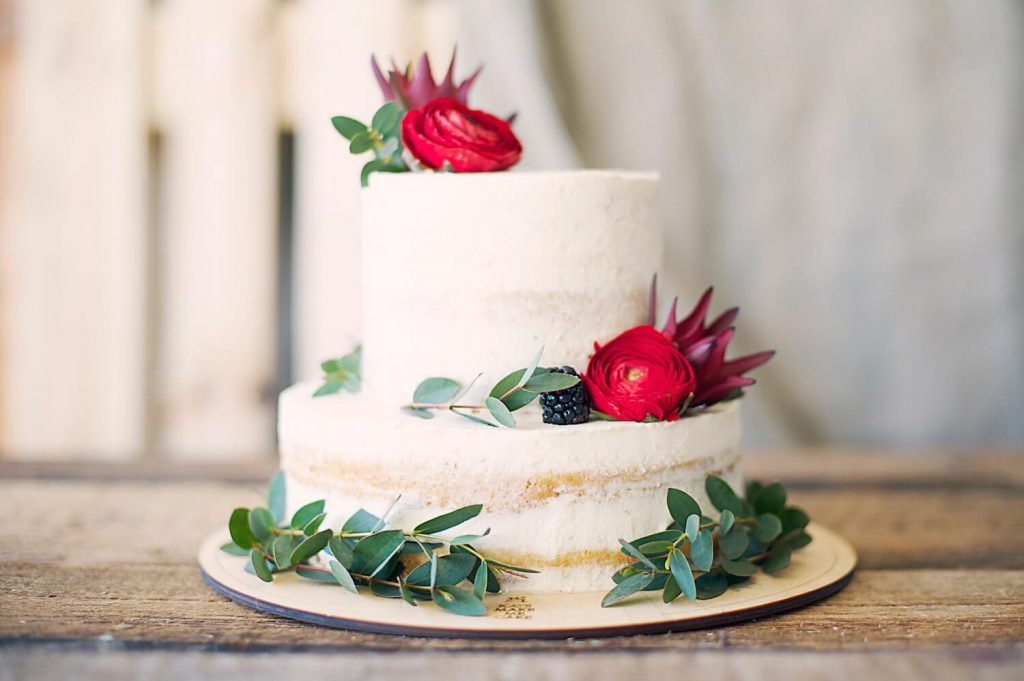 41. Ask for cake options within your budget
Don't skip a particular vendor just because they seem out of reach. Many are willing to present ideas for their creations on a smaller scale.
"Please don't be offended or scared off by vendors that ask for your budget. As your potential cake designer, I'd never want to disappoint a client by designing a cake that's way outside of their budget.
For me, it's about more than just baking a cake — it's about creating the best experience from start to finish. Knowing your ideal budget helps me design a stunning cake that meets, and hopefully exceeds, your expectations." —Commonwealth Cake Company
42. Consider a sheet cake
Have your dream cake and eat it, too! Instead of choosing a three-tier delight that can feed all guests, consider a smaller cake to display and cut. When it's time to serve, a sheet cake can be cut out of guests' sight. They won't know the difference, but your budget will.
43. Opt for an alternate dessert
A cupcake tower is cute, and it offers guests the perfect totable serving size. Donuts are another trend that offers the same portability factor. Either way, skipping the cake and going for a different dessert can minimize your expenses.
Work With Your Caterers
44. Choose in-season foods
Just like flowers, some foods — especially produce — are less expensive in-season. Think about how much you pay for strawberries in the dead of winter versus in the middle of summer!
Ask your caterer about the menu choices that are available seasonally. Some of them may be fresh from a local farm, which is a big bonus.
45. Avoid filling guests up with non-meal foods
Yes, you want to provide sustenance for your wedding guests, but don't give them so much that their plated meal goes to waste.
46. Reduce the number of food choices
It's helpful to minimize the number of food selections. Many guests will eye your eight different finger foods and end up trying them all. Cutting down to 3 – 4 options still allows for variety without having unnecessary eating.
47. Reconsider hors d'oeuvres
Many couples think a plethora of appetizers is less expensive than a plated meal, but that's often not the case. Finger foods in large quantities take quite a bit of time to make, so invest in your buffet or plated meal instead. That doesn't mean you have to skip the hors d'oeuvres, but you may want to curate them a bit.
48. Check if your caterer can provide labor services
"Catering generally takes about 50% of your budget (i.e. food, labor, rentals, etc.). It might be enticing to find a caterer that drops food off, but read your venue's contract. Your venue might require you to provide a labor service company to then come and clean up after you and your guests.
Having your caterer provide the event's labor may save you more time and money in the long run, and will reduce the number of vendors you need to manage throughout your planning process." —Lovelee Solutions
Opt for Signature Cocktails
49. Trade an open bar for signature cocktails
Just like reducing your food selection, the same goes for beverages. Crafting "his and hers" signature cocktails, or having a select drink, is perfectly fine and leads to less drinking. Plus, it allows you to control the type of alcohol that's available, like using Triple Sec in a cocktail versus a guest ordering an upscale bourbon. 
Consider Giving Wedding Favors an Upgrade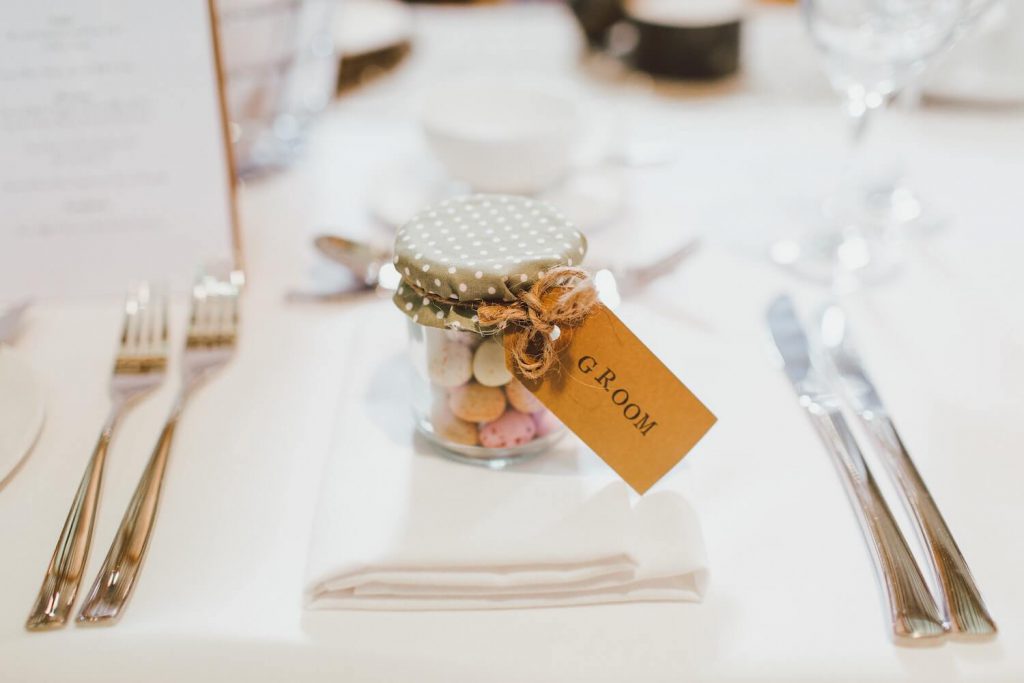 50. Choose double-duty wedding favors
Creating personalized wedding favors can serve as both a 'Thank You' gift and a place card. Not only does it have a personal touch, but it will also add a bit of oomph to the place settings. 
51. Invest in the long-term
When it comes to wedding planning, you should never feel pressured to sacrifice in other areas just to have wedding favors.
"Don't skimp on things that will last beyond the day or that will make you, as the couple, feel special. Photography will last forever, and the feeling you'll get in 'the dress' is much more important than minute details." —Atlas & Ember
Think About Reception Entertainment and Playlists
52. Stick to a set playlist
Nowadays, DJs use digital technology, so there's no need for them to tote around copious amounts of records or CDs. Still, working with your DJ on a set playlist can help tailor your reception and cut down on their time.
53. Choose an entertaining DJ or band
Your reception music is important. After all, you want guests to have fun! Equally so, you should have an engaging DJ or bandleader who can engage guests and double as the emcee. They can introduce the newlyweds, be in charge of games, announce the cake cutting, and get friends and family boogying on the dance floor.
54. Utilize lawn games, selfie stations, and other self-guided entertainment
Guests may not remember the food, but they will remember if your wedding day was a blast or a bore. Even if you're indoors, certain games and stations can generate excitement and keep guests involved and interacting with each other for just a small cost.
Last, but Not Least…
55. Elope to New York City!
Joking aside, having a destination wedding or an elopement will keep things small and budget-friendly. If a big wedding isn't your ideal, don't be afraid to have an intimate event for two, or invite your closest family and friends for a small affair.