With months of preparation and excitement leading up to your wedding, you're ultimately only able to live it once. Thankfully, you can hire a photographer and videographer to capture almost every moment, large or small, of your wedding. These professionals can also package it neatly so you can look back on the footage and enjoy it for years to come.
Hiring a photographer for your wedding day is likely a given, but you might be wondering about the cost to hire a videographer — and if it's worth the extra expense.
To find out the specifics of videography costs, we turned to Lauren Grech, the CEO & co-founder of LLG Events, a New York City-based international event management and design firm, and an adjunct professor for New York University's event management program.
Read on to discover what you can expect to pay for a videographer to film your big day and the kinds of services that are included in a basic videography package.
The Average Cost of a Wedding Videographer
The average cost of a wedding videographer will largely depend on where you live, how many hours of coverage you want the videographer to capture, and how experienced the professional is. (The longer they've been in the business, the more likely the cost will increase.)
While it's possible to find a videographer in the $1,200 – $1,500 range, Grech (who works in the luxury wedding sector) says you can expect to spend $7,000 – $12,000 on the lower end and up to $20,000 or more on the higher end.
As you can see, prices can vary pretty significantly, so it's best to always get a clear idea of the rate before you hire a videographer.
The Factors That Affect Wedding Videography Costs
With such a large scope of rates, what factors play into those wide-ranging costs? The hours of coverage will primarily have the biggest effect on the grand total. Though it depends on the type of wedding packages offered, your videographer will usually be filming for 10 hours, according to Grech.
"To be safe, we recommend 12 hours of coverage to fully cover the beginning of your wedding, through all the formalities and to the end of the reception."
Grech also explains that if you request additional hours of coverage, the costs could be up to $500/per extra half hour. Another factor that can raise the price? More staffers. If you have more than one or two cinematographers, this can exponentially raise the price by thousands of dollars.
What's Normally Included in Wedding Videography Packages?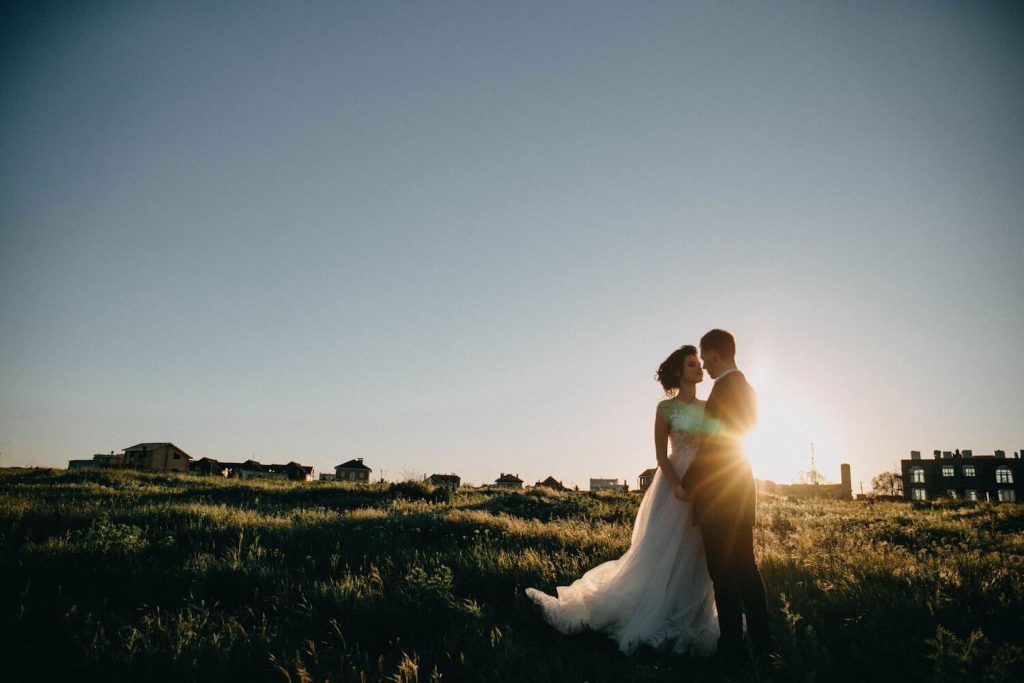 Videographers, like wedding photographers, will have a variety of wedding packages for you to choose from. Here's what you can expect to see in a basic package, according to Grech:
A three – five-minute highlight video
A 20 – 30-minute full wedding video with wedding ceremony and speeches
Two cinematographers
An assistant to the videographer
These included highlights and wedding videos will be professionally edited, and they will also be set to music and delivered to you either via USB or through an online platform.
If you'd like access to the unedited or raw footage, this is typically an extra fee — about $1,500 — and with the caveat that the couple will have to provide the hard drive, Grech explains.
Wedding Videographer Extras
Like any other wedding vendor, you can expect additional fees if you request anything outside the basic packages.
So, what's usually not included in a basic wedding videography package? Here are four extra services that you can expect to pay more for:
1. Drone Footage
If you're wanting every possible angle you can get from your wedding videography services, you may be interested in capturing some drone footage.
A drone can film from hundreds of feet in the air. This will make your wedding video more interesting and dynamic and allow you to see the entire spectacle of the event in your wedding film — something you obviously can't do when you're right in the middle of things.
Because videographers have to bring special equipment and be skilled in this type of filming, you can spend an additional $2,000 – $3,000 on average, according to Grech.
2. Travel
Destination weddings have become a popular way to tie the knot. But if you plan on using a videographer from your hometown, you'll have to pay for all of their travel costs.
"If your videographer has to travel, you will likely have to cover their accommodations, meals, and air travel," Grech says. "If it's a destination wedding, there might also be a destination fee."
3. Extra Edits in Post-Production
Although all wedding videographers go through an editing process in order to give you a final product, requesting extra rounds of editing in post-production will likely add to your cost.
While it will largely depend on the extras you're asking for in post-production, Grech estimates it will cost you a minimum of $750/per extra edit.
4. Any Other Filming Besides the Wedding Day
If you'd like to film other moments besides your wedding day (such as your rehearsal dinner or bridal shoot), this will also be an additional cost.
Should You Hire a Wedding Videographer?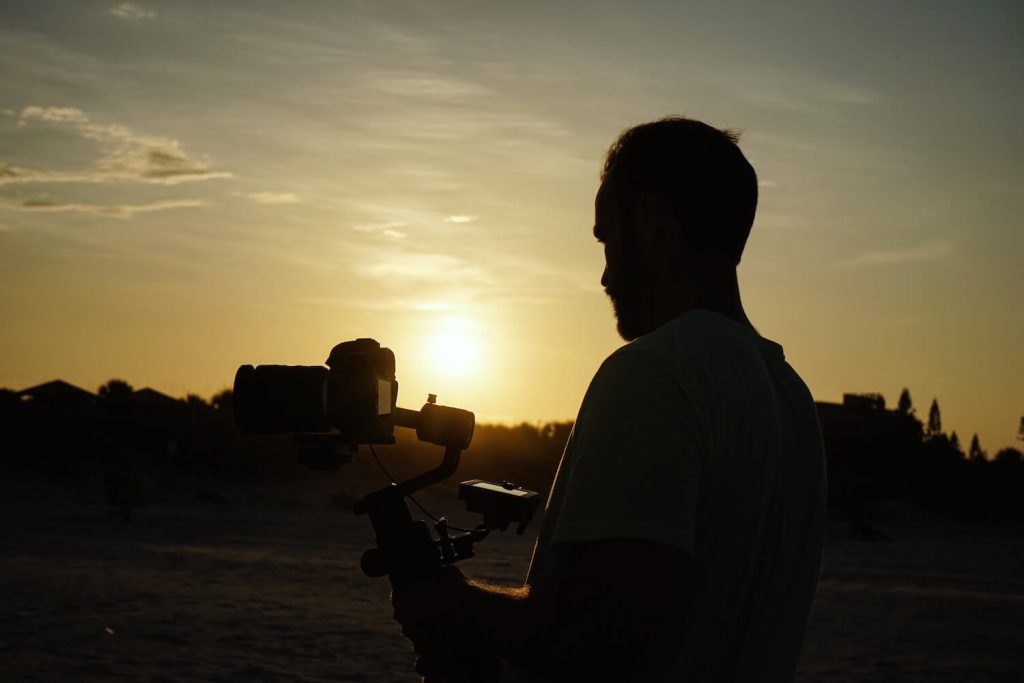 Like any other professional vendor you hire for your wedding, it's a good idea to weigh the pros and cons. Be sure to think about the costs and benefits of a wedding videographer before you sign the dotted line.
As you're planning your wedding, whether you're on your own or with a professional wedding planner, ask yourself if spending your wedding budget on a video is worth it or not.
When Is It Worth It?
Given the choice, most of us would relive our wedding days over and over again, and hiring a professional videographer to capture the entire day is our chance at doing just that.
It's worth it to hire a videographer if you have room in your budget and you're interested in seeing your wedding as your guests did — especially if you missed a lot of moments while you were in another area taking photographs. Just don't forget to tip your videographer for a job well done!
When Is It Not Worth it?
If you're having a small wedding or not planning on hosting a reception, it might not make sense to hire a videographer to film. With fewer guests, the cameras become more noticeable, and you may not get that candid quality that makes wedding films so valuable. (Of course, there are no rules prohibiting a couple with a small wedding from hiring a videographer!)
It might also not be worth it to hire a videographer if your budget is already squeezed. Given the choice between a wedding video and wedding photos, you'll likely choose photos. Because who knows what kind of devices we'll have to play videos on in 20 – 30 years?
How to Find a Wedding Videographer
The best way to find a videographer (or any other wedding vendor for that matter) is through your immediate network of friends and family. Your wedding planner or wedding venue may also have connections to the best professionals in your city and recommendations on who to hire.
Social media can also be a powerful tool for finding wedding videographers — especially Instagram. This is where videographers often show off their latest project in their posts or stories.
How to Save Money
There's no getting around it: Hiring a wedding videographer can get expensive. Here are a few tips on trimming the costs:
Reducing the number of hours you film
Booking during an "off season" (winter) or an "off day" (any day besides Saturday)
Going with the most basic package
Hiring someone who is just getting started in the business