If you've ever been a guest at a wedding, you may notice that there's a certain flow to the event. Flowers from the ceremony make their way onto the wedding reception tables. Plates of food appear at the sweetheart table. And just as you finish your cocktail hour canapes, the newlyweds and wedding party magically make their entrance.
What you don't see are the mind gymnastics of wedding vendor contract negotiations. The dozens of caterers vetted to see if they could create bite-sized tastings of the couple's first date meal. Hours spent reviewing the perfect shot list with the wedding photographer. This smooth-running event is a delicate dance choreographed by a skilled wedding planner.
Newly engaged couples who seek out a planner can expect support in every aspect of their big day, from creating and keeping to a wedding budget to managing the guest list and seating chart. For your own wedding, we've broken down everything you need to know about these wedding industry professionals, including the important difference between a planner and a coordinator.
How a wedding planner supports your big day
A full-service wedding planner is with you from start to finish, even saving you a little money along the way. They will help plan the entire wedding, including narrowing down the type of celebration you want, finding a wedding ceremony site, your ideal reception venue, and about a million other details you haven't thought of yet.
So what exactly does a wedding planner do? Here's a core list of what you can typically expect with a full-service wedding planner package.
Develops the wedding design
Wedding planners work with you to shape your big day and then bring it to life. Think about a wedding planner like Michelangelo with a raw piece of marble: They whittle down the edges, leaving you with a masterpiece. From color palettes to overall aesthetic, they can help you make decor decisions or secure a design vendor if they don't offer these services themselves.
Sources wedding vendors, negotiates proposals and confirms contracts (and provides cost-savings!)
Wedding planners are experts who know every trick in the event planning biz, including the top vendors and best wedding venues in your price range. It's a common misconception that wedding planners are costly. In fact, most of the time a wedding planner will pay for themselves in time saved and vendor contract negotiations. "Couples spend, on average, five to 10 hours a week over 12 to18 months planning their weddings — that's enough to add up to a part-time job," explains Cindy Savage of Aisle Less Traveled. "Hiring a wedding planner, not just a coordinator, can save couples a ton of time (and stress)! The majority of those hours are spent doing the research, vetting, proposal-gathering, scheduling and logistics management required for a big event — all things that a full-service wedding planner will do for them."
Offers high-level support on the day of the wedding
While some wedding planners rely on coordinators for day-of management, many offer a hybrid service where they are present on your wedding day for everything from florist mishaps to reception wrap-up. "When I plan a wedding, everything that day is my responsibility except for the weather," says Melisa Imberman of The Event of A Lifetime. Start by asking your planner about day-of services at the initial meeting to determine what is included in their package. Even if they are on-site to ensure your day runs smoothly, many don't typically function as a set-up crew so outside help might still be necessary
Provides partial services if you already have a vision
Most wedding planners offer tiers of services ranging from partial to full-service planning. For couples who already have a vision for their wedding and a budget organized, partial planning is a great option. A partial planner may make recommendations for wedding vendors, refine the details and timing, liaise with the wedding venue, create a day-of checklist, and provide additional support during the planning process.
Manages other key details of your big day, including:
Coordinates meetings with vendors, including your florist, photographer, rentals, caterers and more
Works with the couple to determine and stick to a wedding budget
Develops a detailed timeline for the big day, including guest-friendly schedules for family members and other important guests that you can share on your wedding website
Helps with invitations, including etiquette, wording and guest list RSVPs
Creates seating charts and floor plans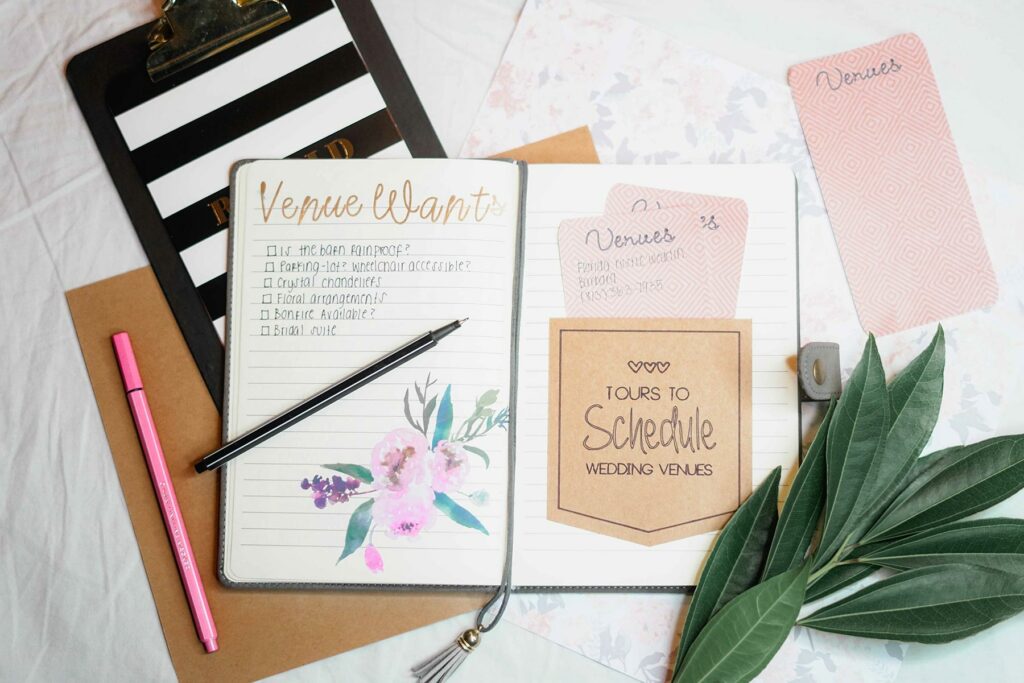 The difference between a wedding planner and a wedding coordinator
It's important to note that a coordinator and a planner are not the same thing. While a planner works to shape your vision and guide you through the planning process, a coordinator puts a plan into action on the big day and brings your hard work across the finish line.
"A wedding planner starts working with you typically as soon as you sign on (usually one to two years before your wedding date) and works with you throughout the entire process," explains Amy Lynn Parmar of Poppy + Lynn. "A wedding coordinator comes in the month of your wedding after you have already planned everything and ties up all the loose ends with vendors, creates your timeline, and runs the show on the wedding day."
Here are some areas where wedding coordinators may offer support:
Overseeing event details
Taking over communications with vendors leading up to the wedding
Ensuring the couple remains within or under budget
Managing the wedding and addressing any problems that may arise
Distributing tips to vendors at the end of the event
Striking the reception (if the venue doesn't provide this)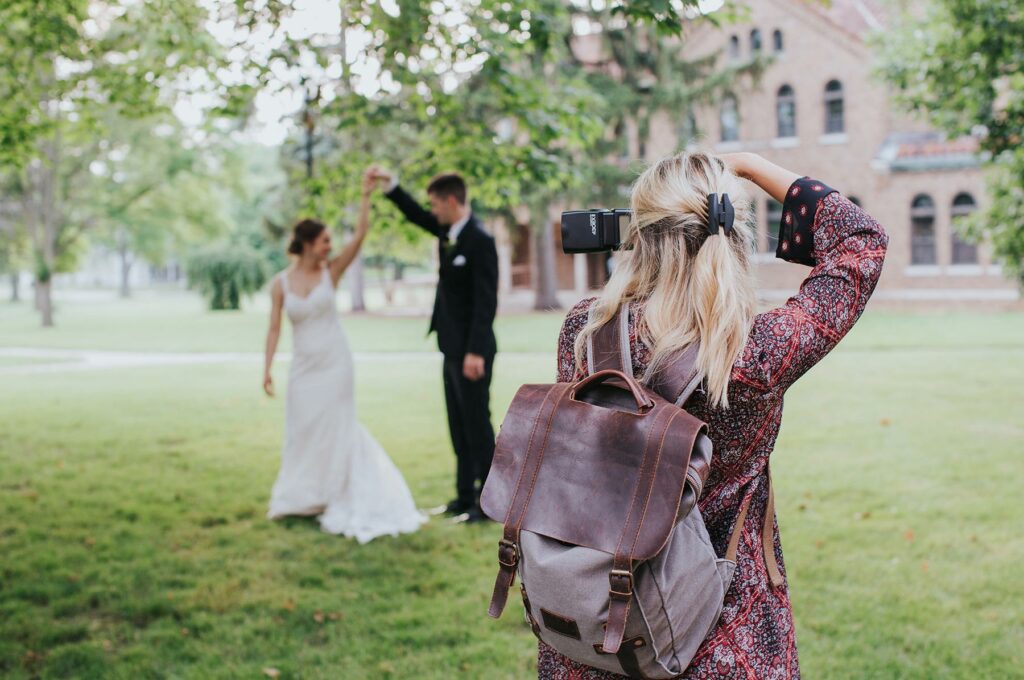 Things to keep in mind
With so many services offered by different industry pros, feeling overwhelmed is almost a given. We're clearing up some commonly asked questions when it comes to what a wedding planner can do for you, and how you can have the big day of your dreams.
Do I need a wedding planner or a coordinator — or both?
First, ask yourselves a few questions. Are you getting married locally or planning a destination wedding? How many guests are attending? Is it near a holiday when venues might be scarce? If you are planning an elopement with a casual vibe, a coordinator may be enough to help guide you through your wedding planning process. If you are aiming for an event with a larger guest list or more complex needs, hiring both a planner and a coordinator might be your best option.
Do I need help with day-of coordination in addition to a planner?
Yes, yes, a thousand times, yes! "A wedding planner … will help set out some basic decor pieces, but they are typically not a set-up crew," explains Parmar. "Meaning, you will need to hire outside help to set up all of your chairs, tables, et cetera." Without a point person to run the show on your wedding day, that responsibility will inevitably fall to you. Another example is tipping out vendors, which usually happens at the end of the night via a stack of cash-filled white envelopes. After arguably the best party of your life, the last thing you want to think about is wrapping up your wedding finances. Spoiler: It's a vibe-killer and no newlyweds need that energy. Day-of coordination is a must.
Will my venue provide a wedding planner?
Many venues offer wedding coordinator services, which usually consist of an initial meeting to share plans, more communication the month of the event, and day-of services. While they don't offer full-service planning, take full advantage of their assistance the day of the wedding! Venue coordinators may provide support with set-up, catering, rentals and clean-up as it relates to the venue. They will work with your wedding planner and coordinator to make sure that your day is absolute perfection so you can enjoy every second. Did your shoulders just drop and your jaw unclench? Don't worry — that's just the stress leaving your body.