From viewing the awe-inspiring coastlines of Hawaii by helicopter to scaling a mountain in Peru's Sacred Valley, the world has an abundance of honeymoon options for newlyweds who love exploring the great outdoors. Adventure honeymoon destinations offer thrill-seeking couples a romantic getaway and the chance to check once-in-a-lifetime items off their bucket list.
The perfect honeymoon comes in all shapes and sizes, whether you're looking for a heart-pounding activity to get your adrenaline pumping or a less strenuous trek across some beautiful beaches. Here are 10 of our top picks for the best honeymoon destinations for newlywed adventure lovers.
Tips for Planning an Adventure Honeymoon
Consider the time of year. When choosing between the best honeymoon destinations for adventure-seekers, consider the time of year you'll be visiting. Many tropical locations have a rainy season, while snow-seekers will want to research months for the best snowpack in their dream destination.
Check out the off-season. Even if that far-flung locale seems out of budget, don't rule it out just yet. Check out the off-season at affordable honeymoon destinations, when gorgeous resorts and thrilling activities often offer their lowest rates to entice visitors.
Create a honeymoon registry. Your loved ones can help fund the trip of a lifetime if you create a honeymoon registry. Register for everything from airfare, meals and accommodations to experiences at your adventure honeymoon destination of choice.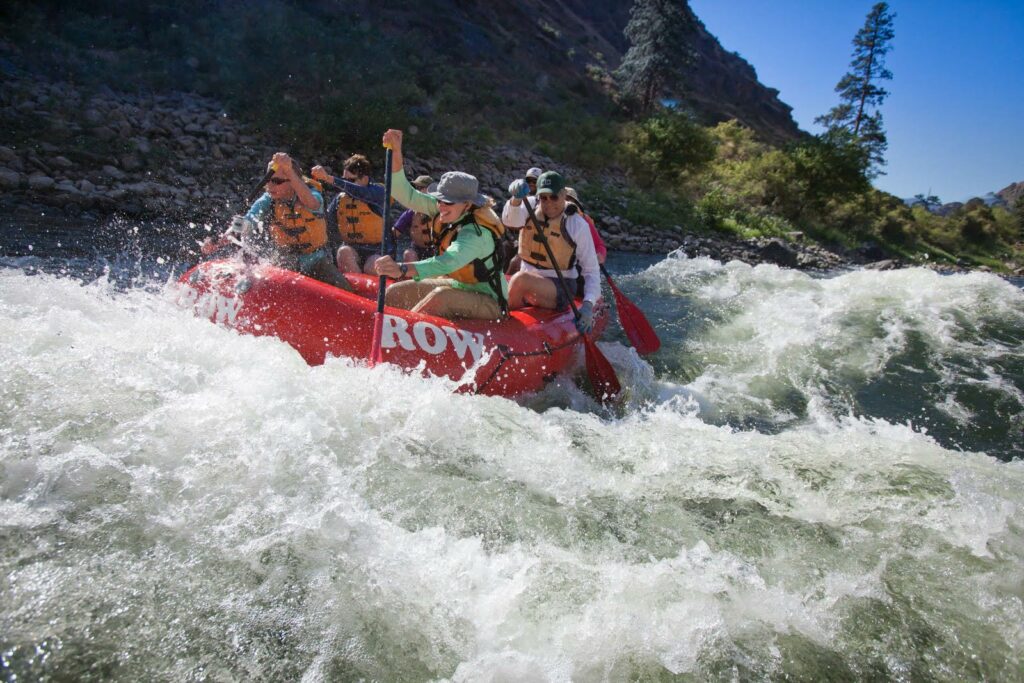 If you're looking for honeymoon ideas that include mega-dose of adrenaline, consider a whitewater rafting trip on the Snake River in Yellowstone National Park. This river offers an ideal combo of raging rapids and mellow stretches where you can get in some snuggles with your significant other. And, of course, a honeymoon in Yellowstone wouldn't be complete without a trip to Old Faithful, the iconic geyser that erupts every 30 to 120 minutes. For a birds-eye view of this highly acclaimed region, you could also book a hot air balloon ride in nearby Jackson Hole, located about an hour south of Yellowstone's south entrance.
If you're up for a short road trip, head to northern Yellowstone to visit Lamar Valley, where you might be lucky enough to spot coyotes, bison or deer. Soak in some sultry vibes at Boiling River, which is the intersection of the Gardner River and hot springs. The mix of cold and hot water makes it the ideal temperature for a relaxing dip.
For a cozy, romantic ambiance, make your home base Old Faithful Inn. Built in 1903, this log and stone building is in close proximity to Old Faithful, Morning Glory Pool and Kepler Cascades. End each night with some stargazing on one of the many boardwalks in the Upper Geyser Basin.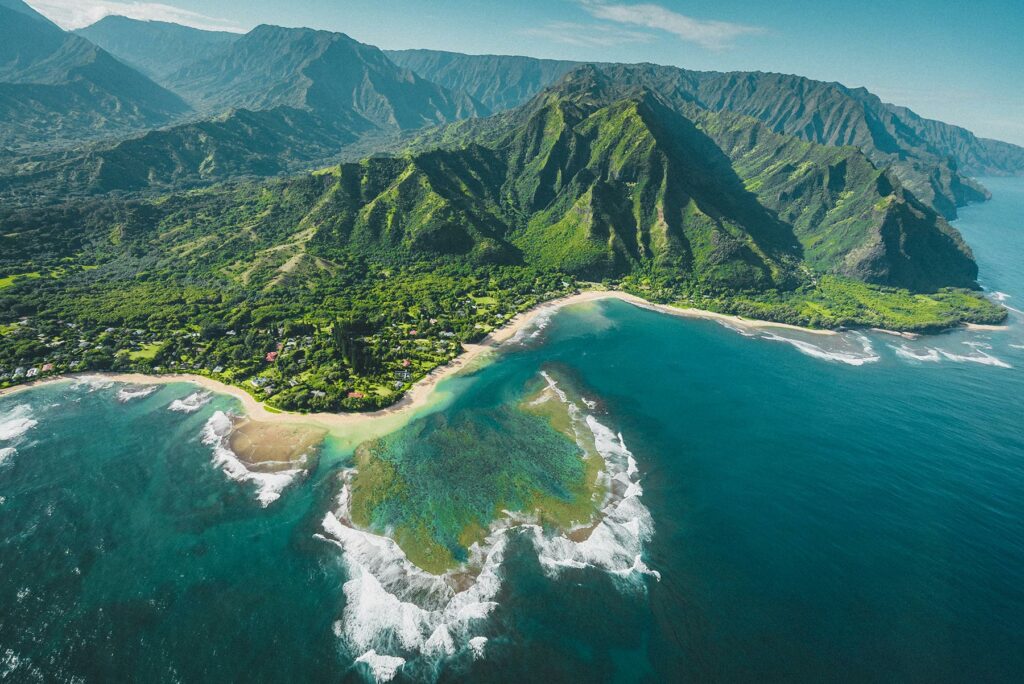 One of the most romantic destinations in the world, Hawaii's fourth largest island of Kauai is an easy choice for a post-wedding getaway. Its hidden coves, epic waves and winding trails are the perfect fit for newlyweds seeking thrills. You can begin the trip with a zipline tour over lush valleys, waterfalls and tropical forests, then race through Kualoa Ranch on ATVs. You'll likely recognize many of the sites from iconic movies such as Jurassic Park, Godzilla, and Jumanji.
For a truly epic tour of the Garden Isle, splurge on a helicopter ride to catch incredible views of Hawaii's breathtaking natural beauty inaccessible by car. Continue the journey on foot for a more in-depth exploration of sites like the Napali Coast. Hike along the mud-slicked trail to see Hanakapi'ai Falls, a 300-foot waterfall waiting at the end of an eight-mile trek.
And because a trip to Kauai wouldn't be complete without a journey through the water, say yes to a snorkel excursion off Tunnels Beach. The coral reef at this North Shore spot is so expansive and vibrant it can be seen from space. If you opt for scuba diving, you can check out a series of underwater tunnels created by lava tubes thousands of years ago. After your sea excursion, take a moment to lounge on the golden, crescent-shaped beach and indulge in a leisurely, romantic picnic.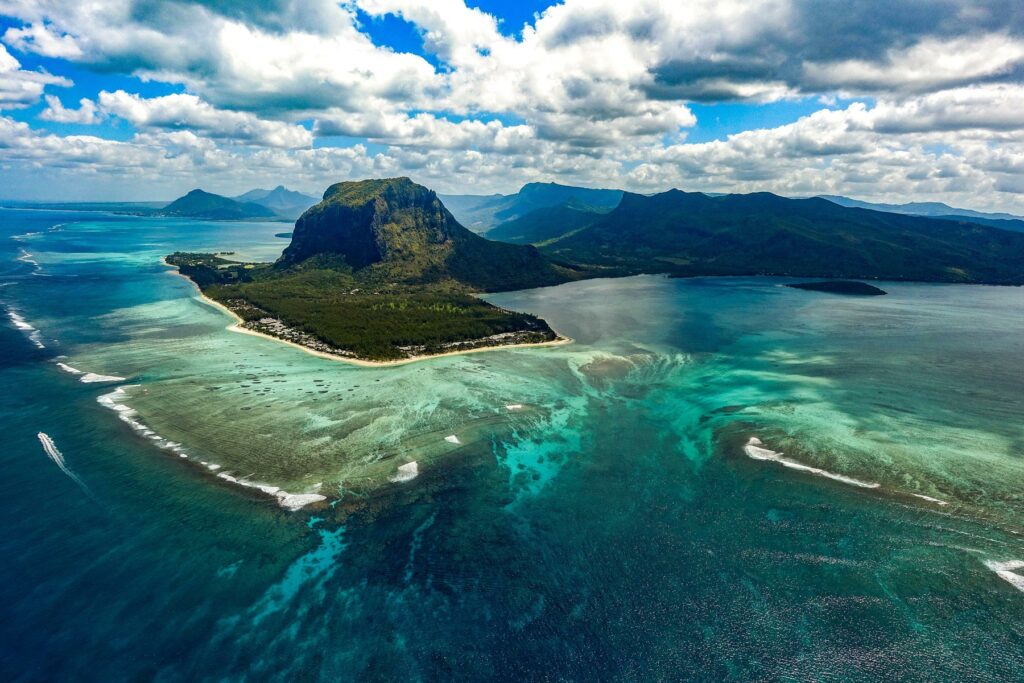 Kitesurfing, scuba diving, deep sea fishing and so much more can be found on the island of Mauritius, off the coast of Madagascar in the Indian Ocean. It's the quintessential tropical setting, replete with palm trees, powder soft sands and warm waters.
Take advantage of that warm water and consider a kayak tour to the caves of Albion. The round trip is just over four miles and includes a paddle through eight caves made of basalt rock. For a unique underwater experience, visit Grand Bay along the northwestern shore for a submarine ride that includes an option for a Champagne toast. In the submarine, you'll descend about 115 feet, viewing sea creatures and the Star Hope shipwreck along the way.
Next, feast on adventure at the Vallée Des Couleurs Nature Park. The ecotourism destination offers an extreme ziplining tour, a mountain luge kart experience and a trek across the Nepalese Bridge, the longest suspended bridge in the Indian Ocean.
For luxe honeymoon accommodations, post up at the JW Marriott Mauritius Resort on the Le Morne Peninsula. The Le Morne Brabant Cultural Landscape, a UNESCO World Heritage site, provides a stunning mountain backdrop for enjoying on-site activities like a dreamy lagoon where couples can take a soothing float on the water to unwind from the day's adventures.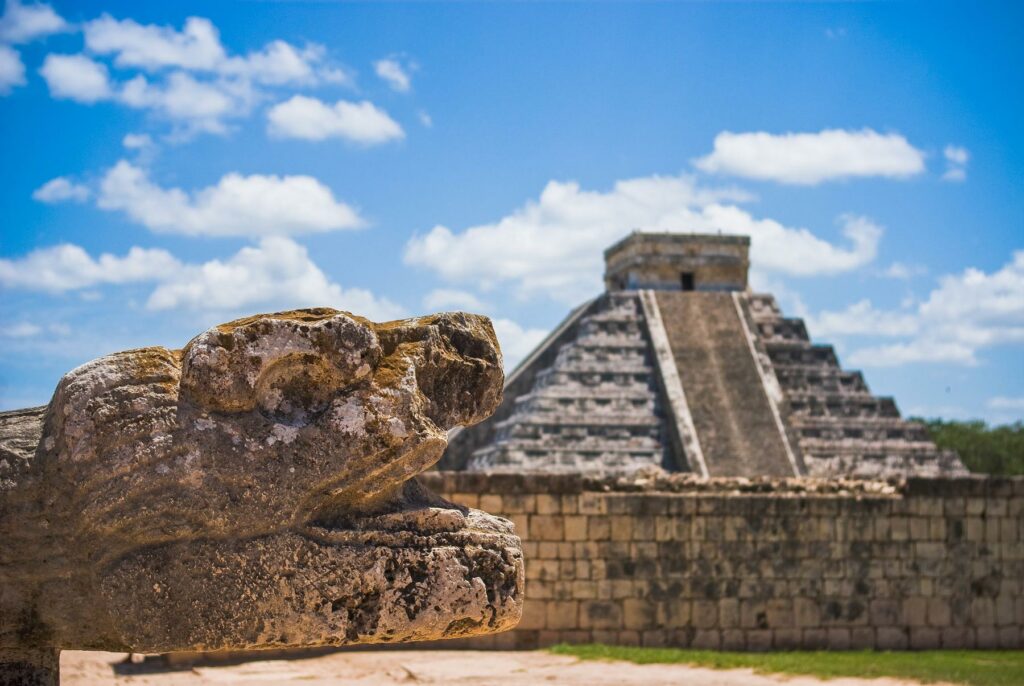 Riviera Maya, located on Mexico's Caribbean coast, provides a wonderland of romantic adventures set amongst ample natural beauty. The gem of this area is Rio Secreto, a series of underground caves, rivers and caverns that feature stalagmites and stalactites. The otherworldly river beckons honeymooners with eco-tours for both hiking and swimming.
A highlight of this adventure honeymoon destination is a journey to Chichen Itza in the Yucatan Peninsula. The ruins at this sacred Mayan city are a UNESCO World Heritage Site and one of the New Seven Wonders of the World.
Couples who want to get their feet wet can take a dip in one of Mexico's many cenotes — freshwater swimming holes resulting from the collapse of limestone bedrock. One of the most popular is Gran Cenote just outside of Tulum, which includes a cave system filled with crystal clear water for unobstructed views of stalagmites and stalactites. Top off your Riviera Maya honeymoon with a sunset catamaran cruise along the coast.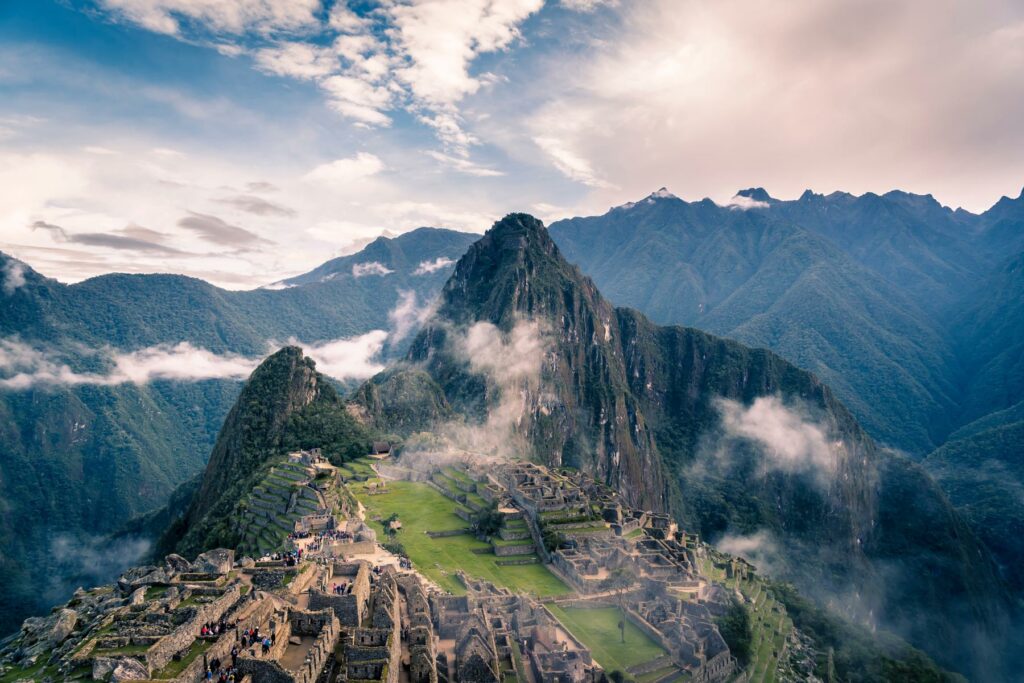 Peru's Sacred Valley is at the top of the bucket list for many adventurous couples. An obvious highlight of the Sacred Valley is the awe-inspiring Incan ruins at Machu Picchu. Featuring granite passageways, stone rooms and more than 100 staircases, these ruins were constructed on a peak in the Andes Mountains above the Urubamba River valley. Up the adventure stakes with a multiday hike through the Sacred Valley that will take you through stunning subtropical terrain and archeological sites, before ending at Machu Picchu.
For an adrenaline-filled trip, journey through the Sacred Valley on horseback. A horseback riding excursion can bring you up close to sights like the Maras salt mines, which span an entire hillside and include over 3,000 Incan-built salt pools. In addition to horseback riding, honeymooners in the Sacred Valley can also partake in treks with llamas, rev the engines of quad bikes, take a zipline tour, or navigate the Urubamba River via kayak or whitewater rafting.
When it comes to accommodations, Skylodge Adventure Suites is the ultimate lodging for thrill-seeking honeymooners. To access your transparent pod that hangs from the side of the mountain, you'll first have to zipline or hike your way up, then climb a 13-foot steel ladder while attached to safety cables. Upon arrival, you'll be greeted to unbelievable views of the valley from 1,200 feet above ground.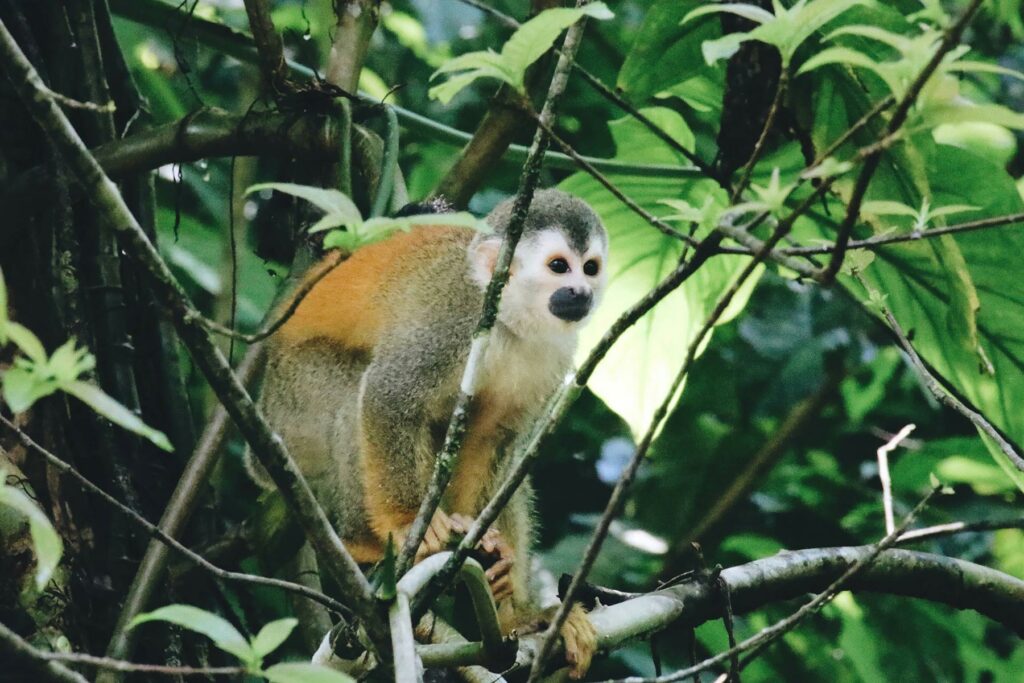 Manuel Antonio National Park is the perfect honeymoon destination in Costa Rica, filled with a seemingly endless array of adrenaline-filled activities. Fly above the national park with Manuel Antonio Zip Line Adventures, which offers 10 zip lines, 14 platforms, one rappel, six hanging bridges and ample thrills.
Another major draw of Costa Rica's popular national park is its jungle night walks, butterfly gardens and a tapestry of hiking trails through lush vegetation. A romantic must is a hike to Playa Espadilla Sur, a beautiful beach known for its white sand and wildlife — especially squirrel monkeys that make their way down to the shore.
If you're up for some water sports, soar through the air while parasailing at Playa Espadilla Norte, take surf lessons at Playa Manuel Antonio or go kayaking through the Damas Island mangrove.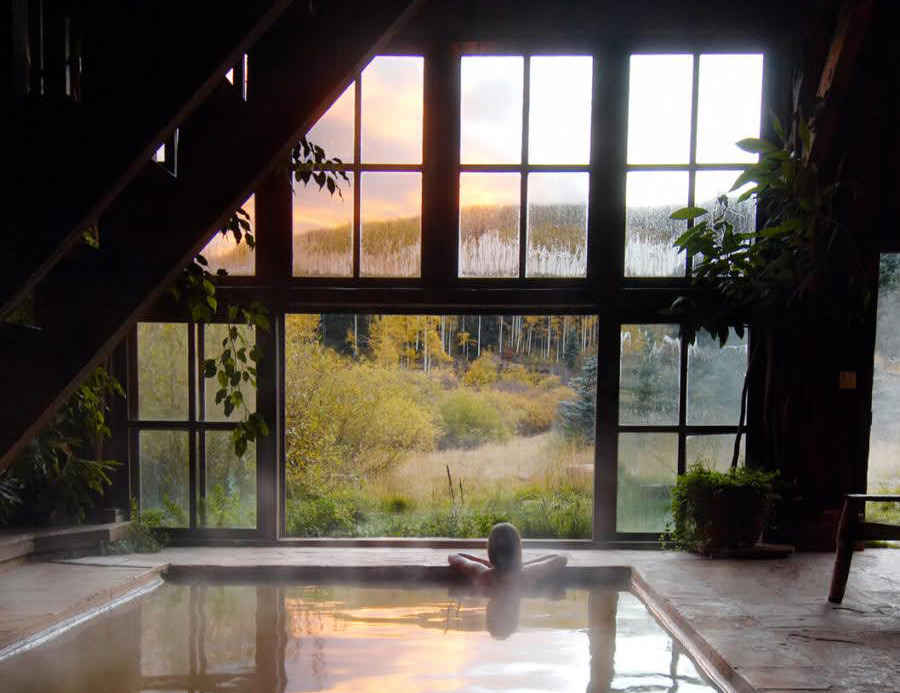 If you're getting married in the winter, a honeymoon to Colorado can be a heartwarming getaway. Your first stop will be Dunton Hot Springs, an 1800s ghost town turned rustic, chic resort nestled in the San Juan Mountains of the Colorado Rockies. Explore intense hiking trails nearby before slipping into sulfur-free hot springs controlled by tectonic forces associated with the Triassic Dolores Formation. Additional winter activities at the resort include snowshoeing, dog sledding and cross-country skiing. Honeymooners can also opt for one of the many packages that include experiences like massages, spa treatments and guided adventures.
After your stay at Dunton Hot Springs, make the short trip to Telluride where you can get your adrenaline pumping with downhill skiing. Most of the terrain at Telluride is expert-level, with great options for black diamond riders such as Gold Hill 1, Spiral Stairs and the aptly-named The Plunge. If you're honeymooning here during the warmer months, you can also enjoy hiking and mountain biking across Telluride sans snow.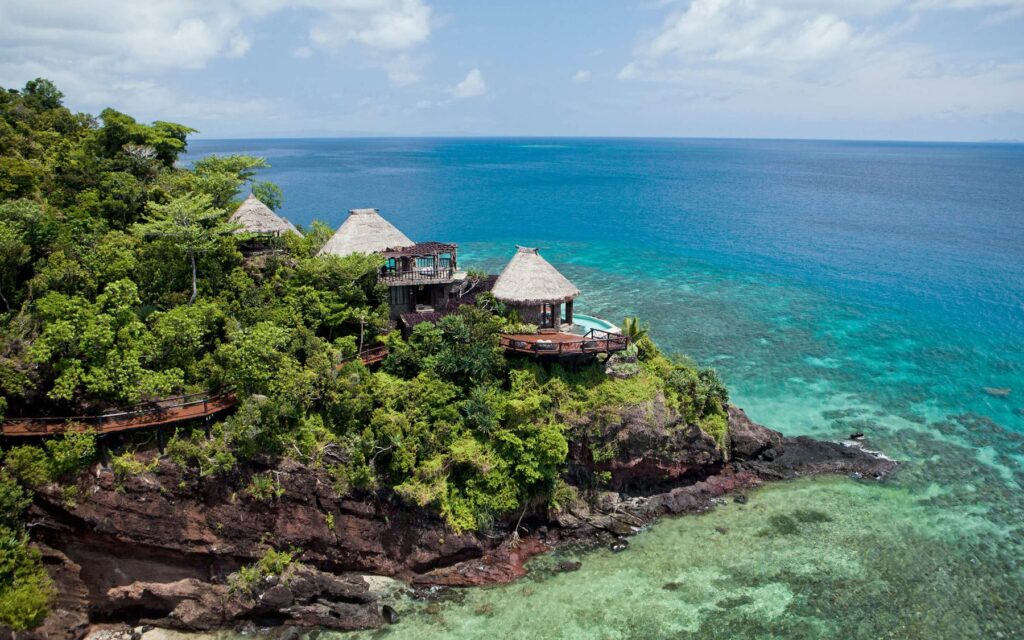 Enjoy your adventure honeymoon destination in the most luxurious way with a dreamy stay at the private resort of COMO Laucala Island. This extraordinary pocket of Fiji, accessible only via private airstrip, ensures couples have an intimate experience while adventuring through the lush rainforests, mountains and coconut groves of the South Pacific. You'll have an opportunity to operate a Dragon sailboat or outrigger, try windsurfing through glassy waters, go horseback riding on deserted beaches, snorkel through colorful reefs, or hike through the rainforest. For a less strenuous experience, an 18-hole championship golf course awaits couples looking to play one of Fiji's finest greens.
There's also plenty of fun to be had beneath the surface of the sea around Laucala Island. You can scuba dive along the reef encircling Laucala, or tour it in a DeepFlight Super Falcon Mark 2 submarine. At day's end, relax in one of the resort's 25 private homes with breathtaking views of beautiful beaches, jungles or lagoons.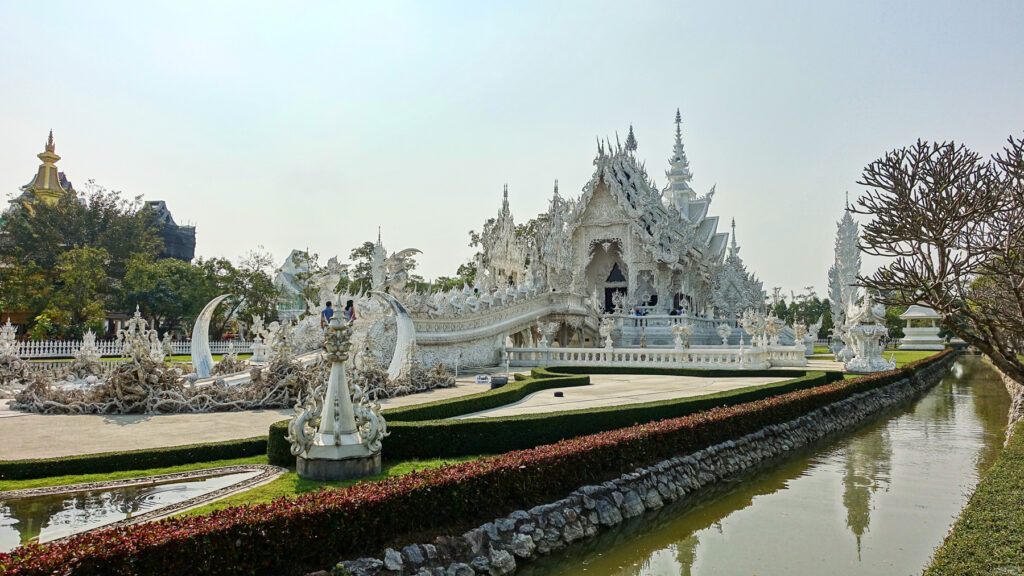 Get off the beaten track during a honeymoon at the Golden Triangle. This area is located where the borders of Thailand, Laos and Myanmar meet and the Ruak and Mekong rivers converge.
An ideal way to see this area is by bike, allowing you to roll past city walls, sacred temples, food stands and antique shop buildings that date back up to eight centuries. If you're up for taking
your taste buds on an adventure, try the fresh frog legs or wasp larvae at the Sin Sombun Market. Other landmarks in Thailand near the Golden Triangle include the compound of the 13th-century Golden Buddha, Wat Rong Khun (the White Temple), Wat Rong Suea Ten (the Blue Temple) and Wat Huai Pla Kung, a stunning temple complex north of the Kok River in Chiang Rai.
Adventurous animal lovers should book a stay at Anantara Golden Triangle and Elephant Camp. Overlooking a meadow where elephants roam in a natural environment, this resort also facilitates walks with these gentle giants.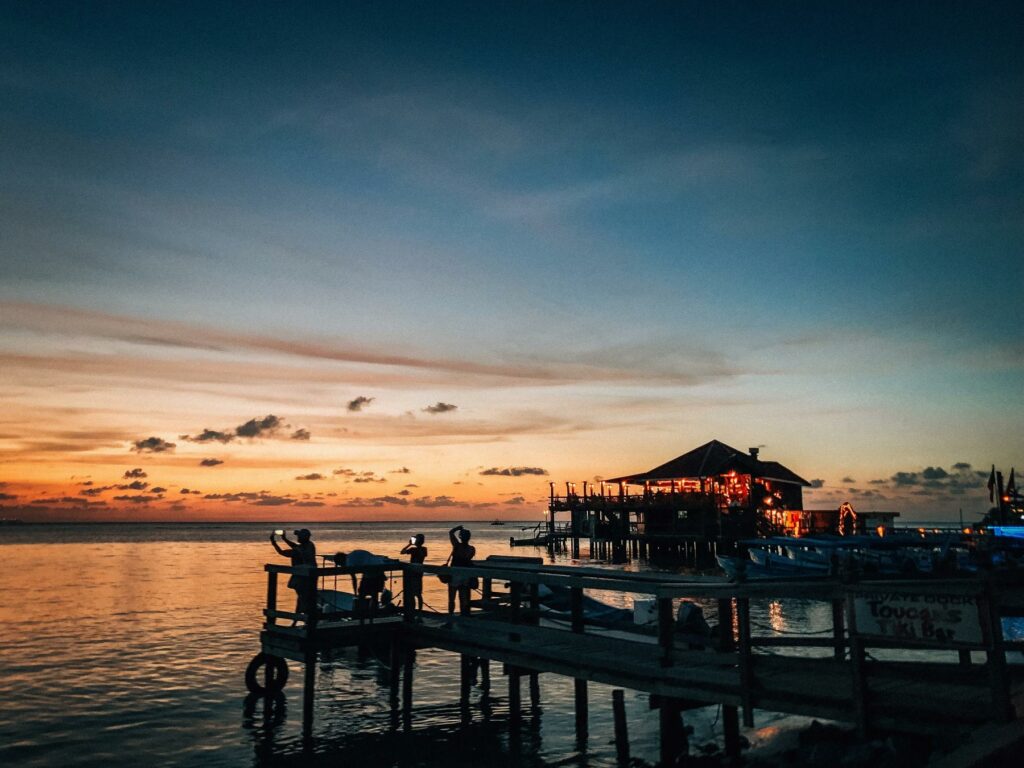 An island encircled by the world's second largest barrier reef, Roatan has long been a hotspot for scuba divers in the know. Roatan's many dive shops can take thrill-seekers on fast-paced drift dives, a wreck dive or to a variety of sites that may result in a hammerhead shark sighting.
To commune with animals on land, check out Gumbalimba Park to meet free-roaming white-faced monkeys, iguanas and macaws. The island also offers zipline adventures, deep sea fishing excursions, day trips to remote islets and horseback riding.
Find a selection of laid-back, boutique hotels perfect for avid adventurers on the island's West End. Or, for luxe accommodations, check the West Bay or book a stay at the all-inclusive Anthony's Key Resort, which offers romantic honeymoon packages with activities like scuba diving, snorkeling, spa treatments and kayaking. 
Up Next:
Whether it's for airfare, a hotel stay, or honeymoon travel experiences, create one list for all your honeymoon wishes.