Kitchen appliances, barware, cookware and home decor may be the stars of a newlywed wish list, but don't overlook the importance of including bedding on your wedding registry. You and your partner will need a peaceful space to rest your head after all the wedding planning.
Crisp sheets, plush pillows, heavenly mattresses and other bedding items will transform a bedroom into the sanctuary you deserve. After all, this will be a space to rest, recharge and share intimate moments together throughout your marriage. Create the bedroom of your dreams with these top bedding items for your wedding registry, from three kinds of sheet sets to decorative shams and blankets that will suit a range of styles.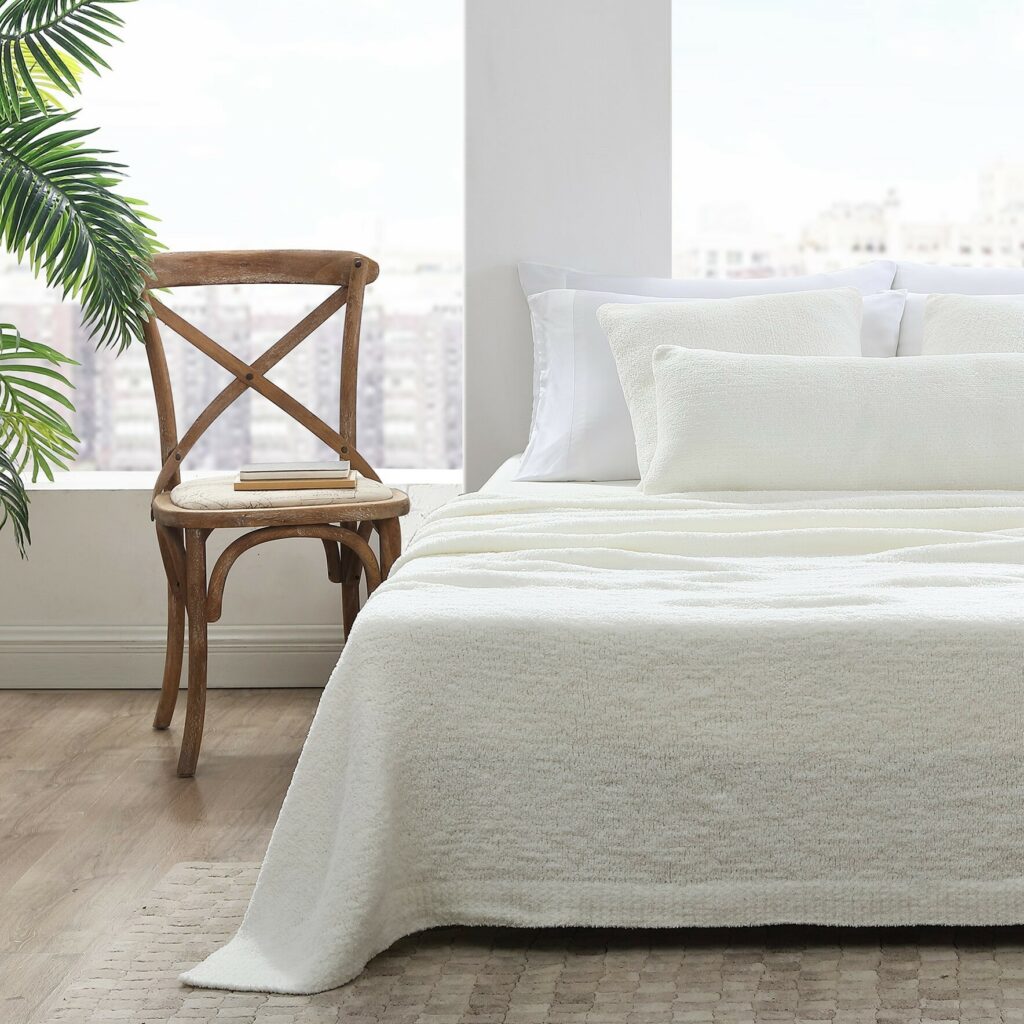 Blankets are ideal for couples who enjoy cozy bedding without a lot of fluff. This Sunday Citizen bed blanket reads modern at first glance, but with a closer look you'll catch vintage vibes that add a level of classic sophistication. The microfiber, signature Snug fabric blend will keep you and your spouse comfortable year-round, while providing just the right amount of warmth. It's also available in six hues ranging from delicate cloud grey to classic clear white, meaning there's a shade to match nearly any bedroom color scheme. The blanket is machine washable for those morning coffee spills, too.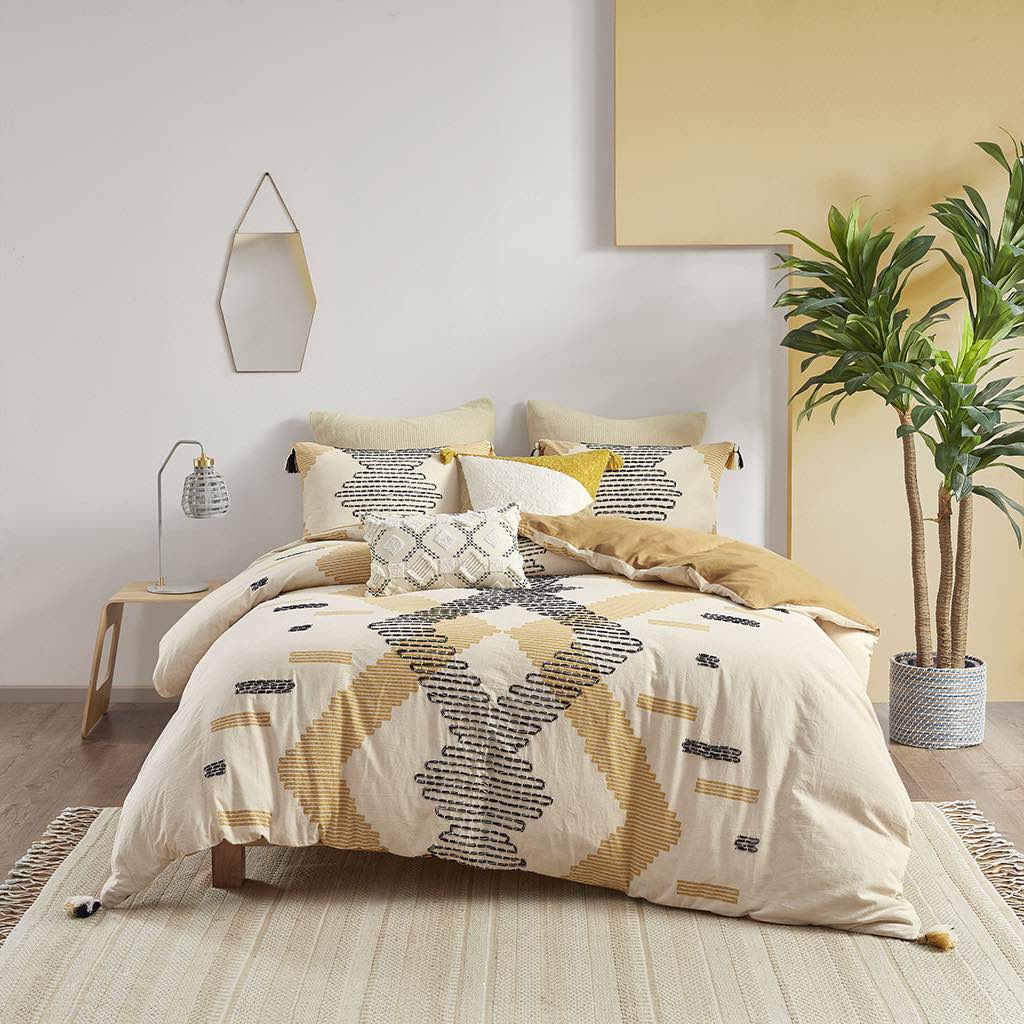 Made from 100% cotton, this plush comforter is just asking for snuggles. Unlike a duvet, which includes multiple layers and fitted elements, a comforter is a more streamlined alternative. This thick and fluffy blanket is a standalone piece of bedding that adds all the hygge feels to your bedroom, and it truly delivers on warmth. The three-piece set (a comforter and two shams) is machine-washable to add to its ease of use. Introduce a modern take on a southwestern design with this geometric print with twisted yarn embroidery and coordinating tassels.
Reminiscent of luxurious robes you'd find at a day spa, this 100-percent cotton duvet set will refashion your bedroom into a peaceful sanctuary. The waffle texture creates a relaxed and lounge-like feel that will put your body and mind further at ease. Use the duvet cover with your preferred insert to create a cloud-like weight and amazing warmth. A snug fit and robust buttons keep the duvet insert in place so you can spend more time spooning and less time making the bed. Since it's offered in seven earthy tones, add more than one set to your registry so your bedroom look can evolve with the seasons.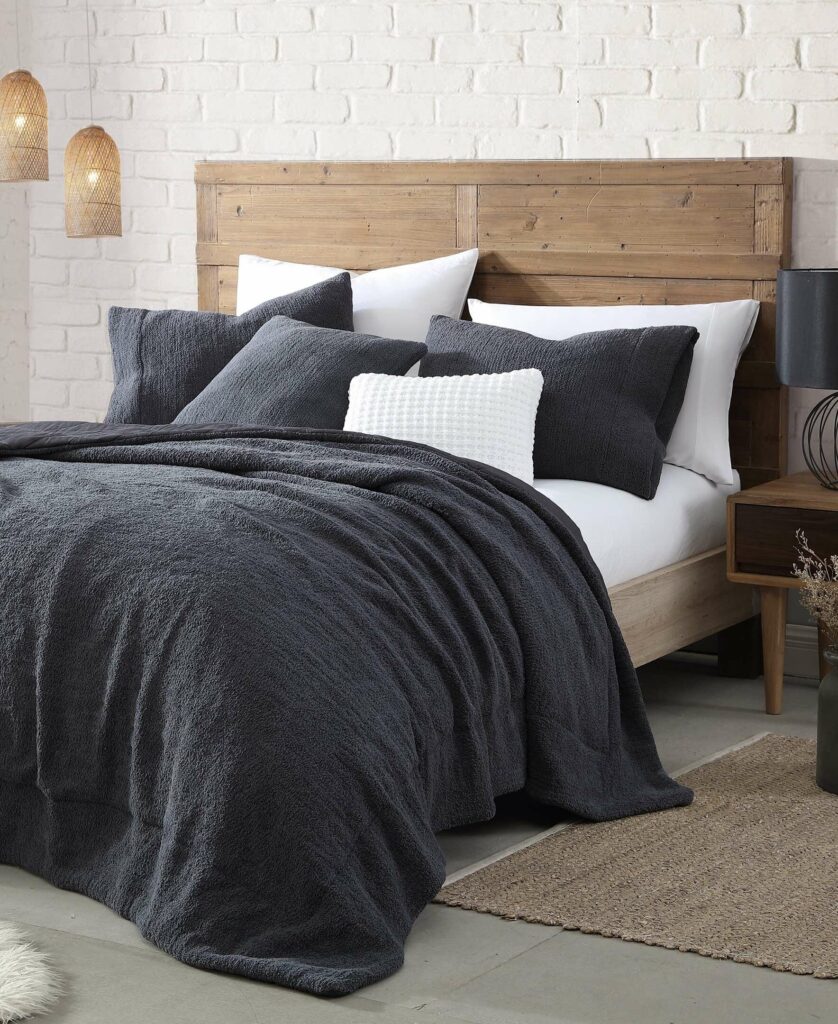 Decorative pillows are an easy and affordable way to create visual appeal or add some extra support when reading before lights out. Choose your favorite style of throw pillow — whether that's squashy down or a more structured down alternative fill — and pick a sham to complement the colors in your space. Pillow shams are essentially fitted covers that often feature embellished designs, unique fabrics or wide borders, and can be easily changed out based on your current aesthetic. Add a touch of cozy with the incredibly soft Snug fabric that also gives your bedding a bespoke appeal.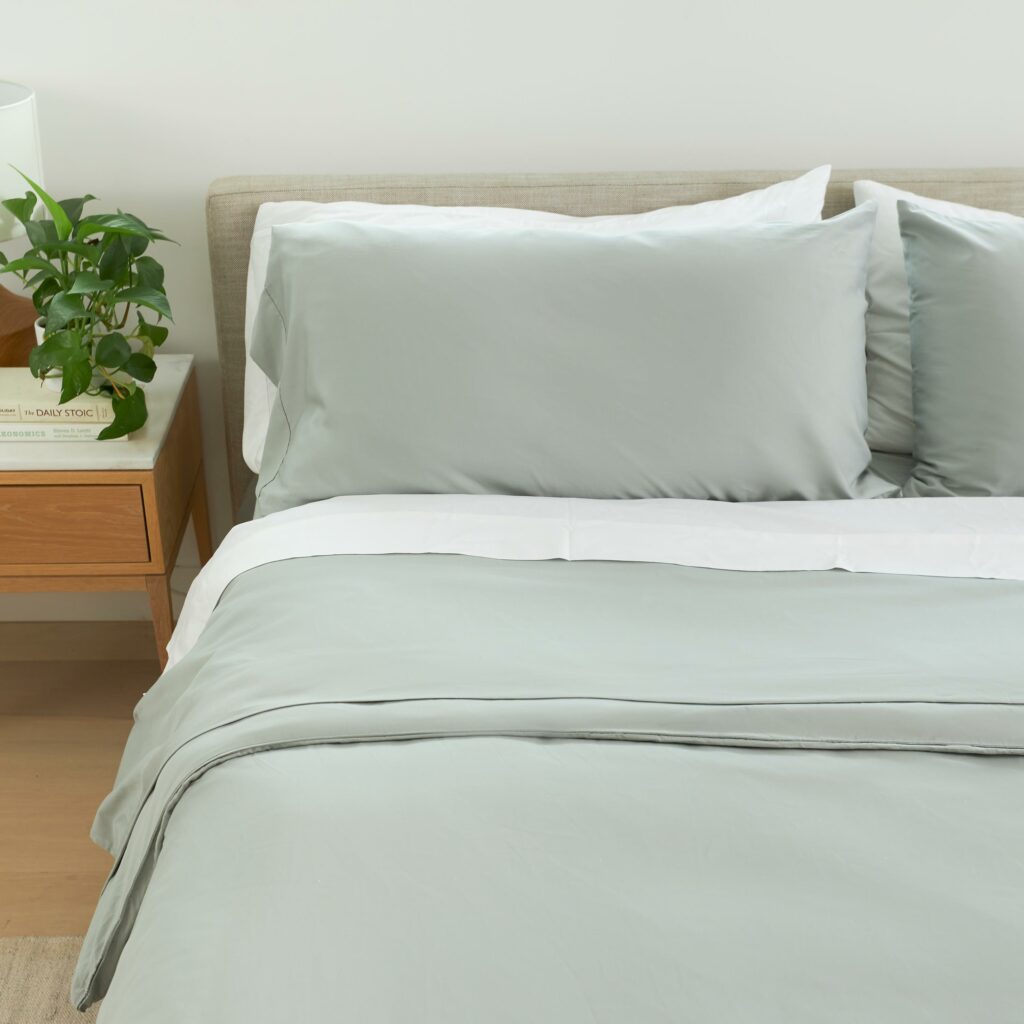 Sheets are the foundation to any well-appointed bed, so choosing a high-performance set brings unlimited sleep-related benefits. If you or your partner run hot while sleeping, you will rest easy in this breathable and lightweight sheet set. The cotton weave limits humidity build-up and provides an organic, hypoallergenic space to catch some z's. It has a durable structure that won't lose its shape and is also strong enough to handle tossing and turning — though that's unlikely when sleeping between these sheets. A set includes one fitted sheet, one flat sheet and two pillowcases.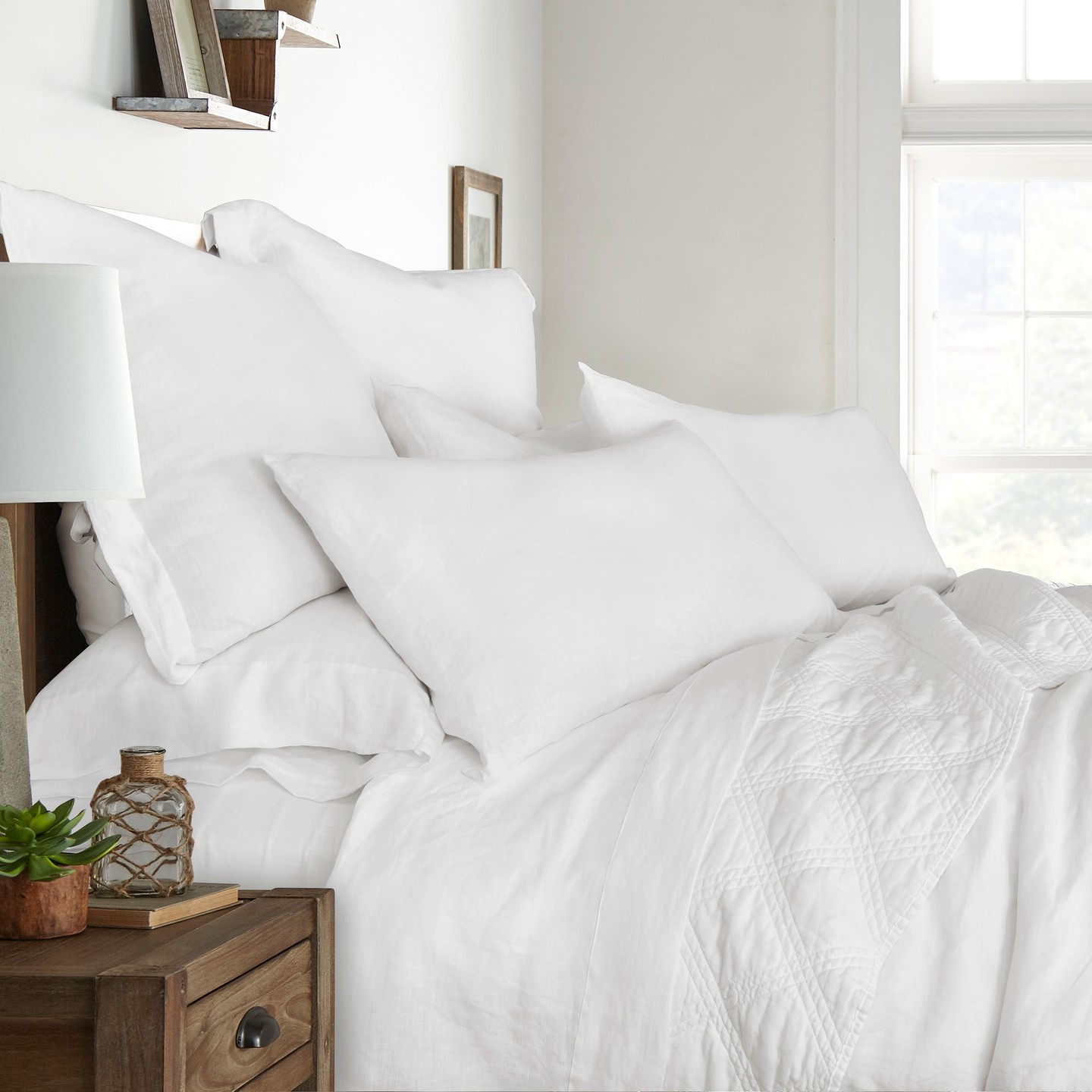 Rest and restore your body with this premium linen sheet set. An all-natural fiber, linen supports both warm and cool sleepers with its unique temperature-regulating properties. It's the perfect choice for year-round use, no matter where you and your future spouse call home. Among its many benefits, the high-end material is surprisingly strong and will last long into your marriage. Linen sheets are one of those things that only get better with age because the lived-in softness improves with every wash without sacrificing quality. Featuring a lightly textured feel and clean lines, this set includes a fitted sheet, a flat sheet and two pillowcases.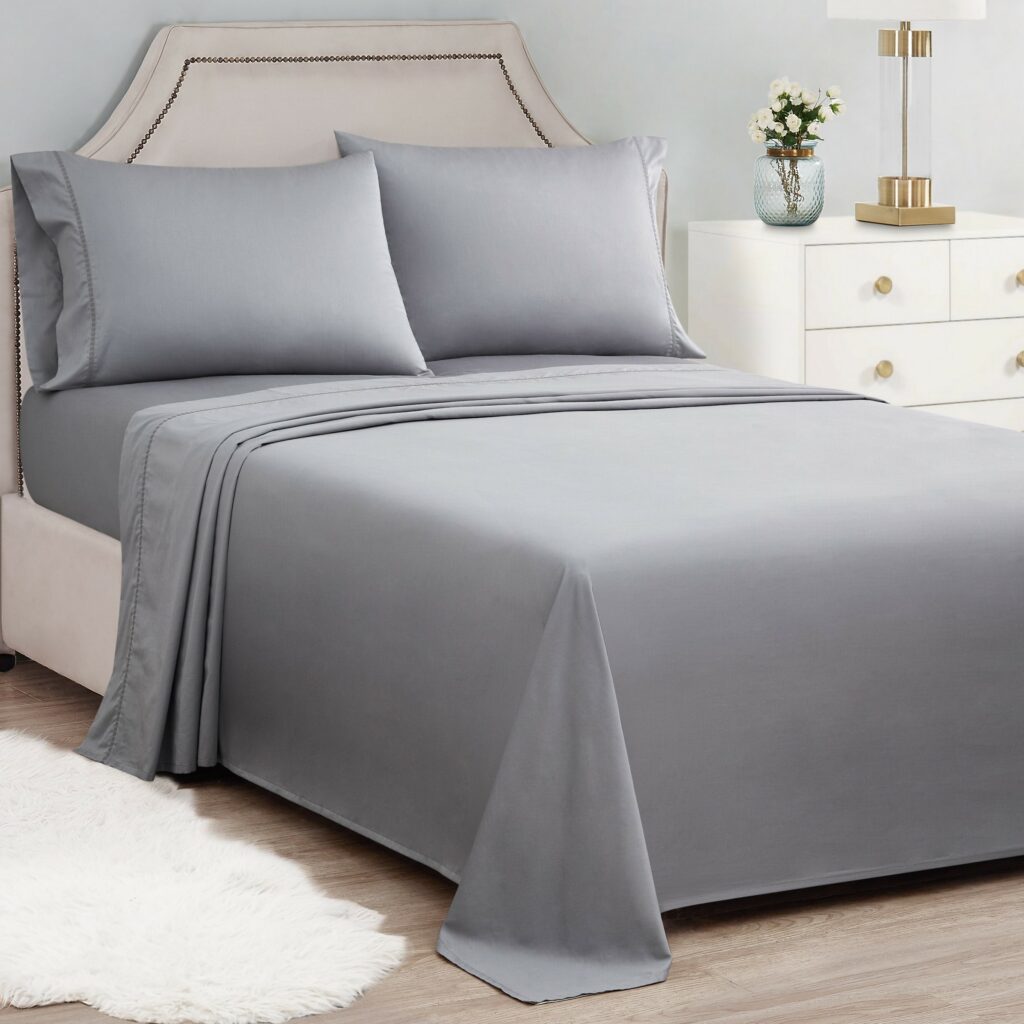 Imagine slipping between these luxurious sateen sheets at the end of a long day and drifting off into a peaceful sleep. This set is made from 100-percent cotton for unparalleled comfort and breathability, plus boasts a high-quality 400 thread count to boot. However, the structure of this sheet set is what sets it apart: a sateen weave. This approach provides a silky smooth look and texture because it follows a weave pattern that's closer to satin, compared to a traditional plain weave. Sheets with a sateen weave can also offer a slight sheen and are less prone to wrinkling. It's available in a neutral color palette to help you style your bed like a designer.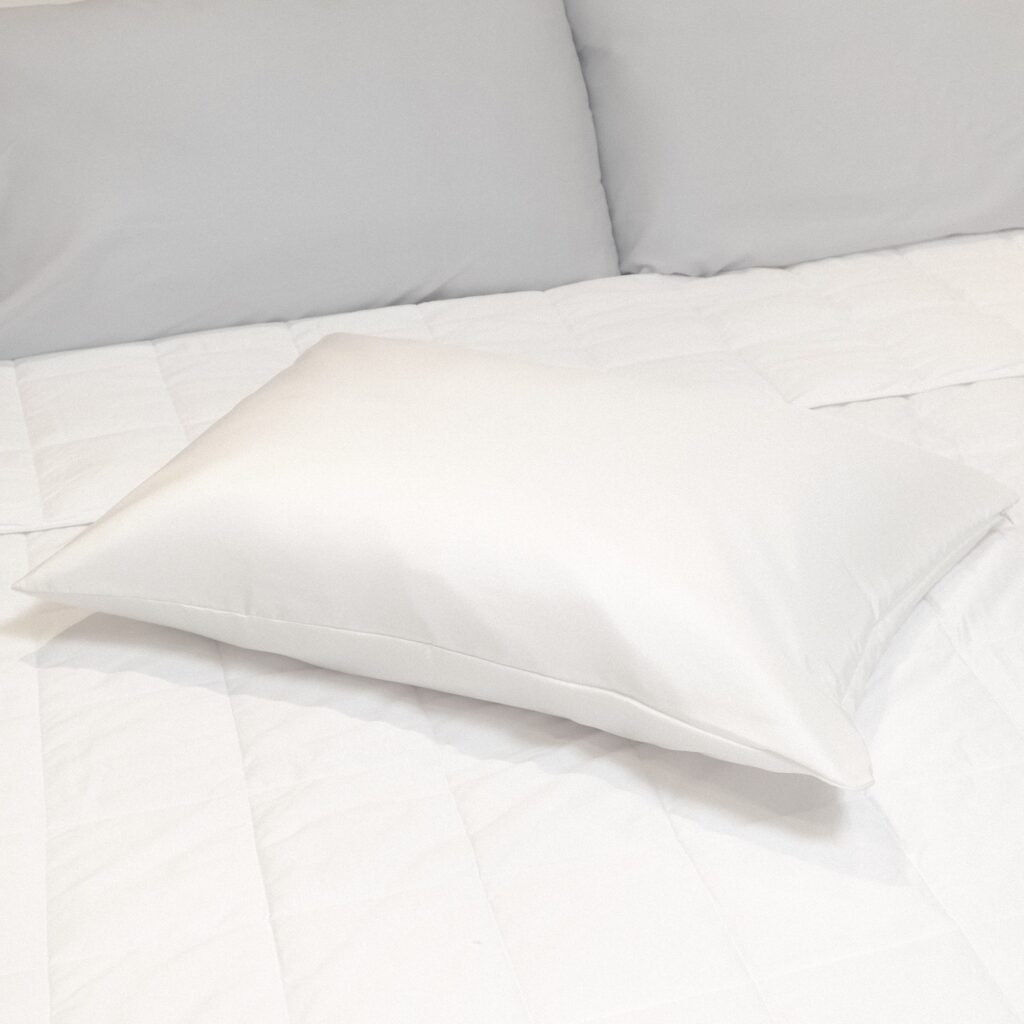 Rest on cloud nine when you lay your head on this buttery soft silk pillowcase. Silk has myriad health benefits, making it a prime material to incorporate into your sleep routine. Sleepers of all sorts enjoy silk because it's organically cool to the touch, but also highly breathable. It creates a low-friction surface for your head that decreases frizzing and tangling of hair, regardless of texture or type. Silk's super properties can even benefit your skin. Silk pillowcase loyalists claim it keeps your face hydrated and smooth throughout the seasons.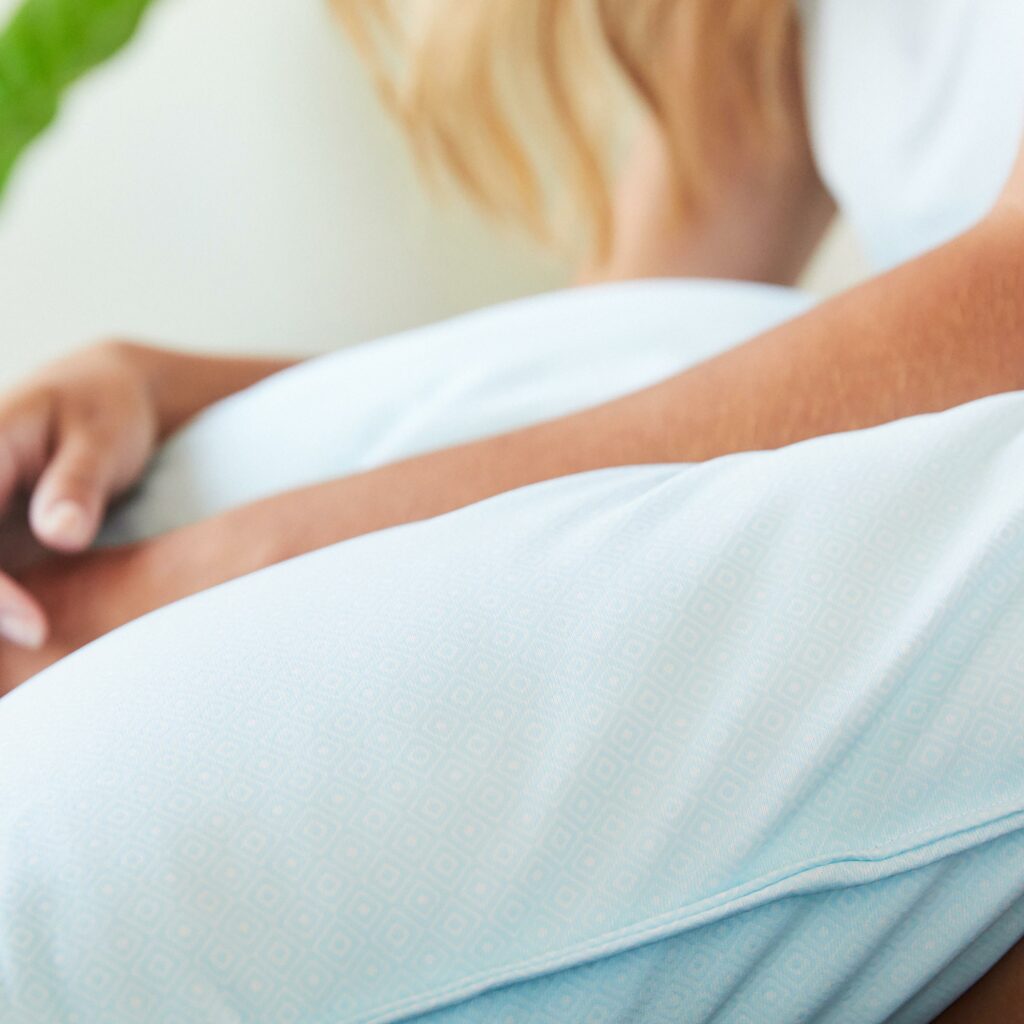 Comfort is key while sleeping and that includes creating the perfect temperature for your body — not too hot, not too cold. Sheets and blankets contribute to the ideal sleep setting, but your pillows are important, too. Usher your body into dreamland with this always-cool pillow. The 100-percent down alternative fiber fill sets you up for a restful night because it absorbs heat to keep you cool, then releases it as needed (no more flipping to the cool side of the pillow!). A unique fill also makes this pillow a top choice for sleepers who prefer a plush place to lay their head.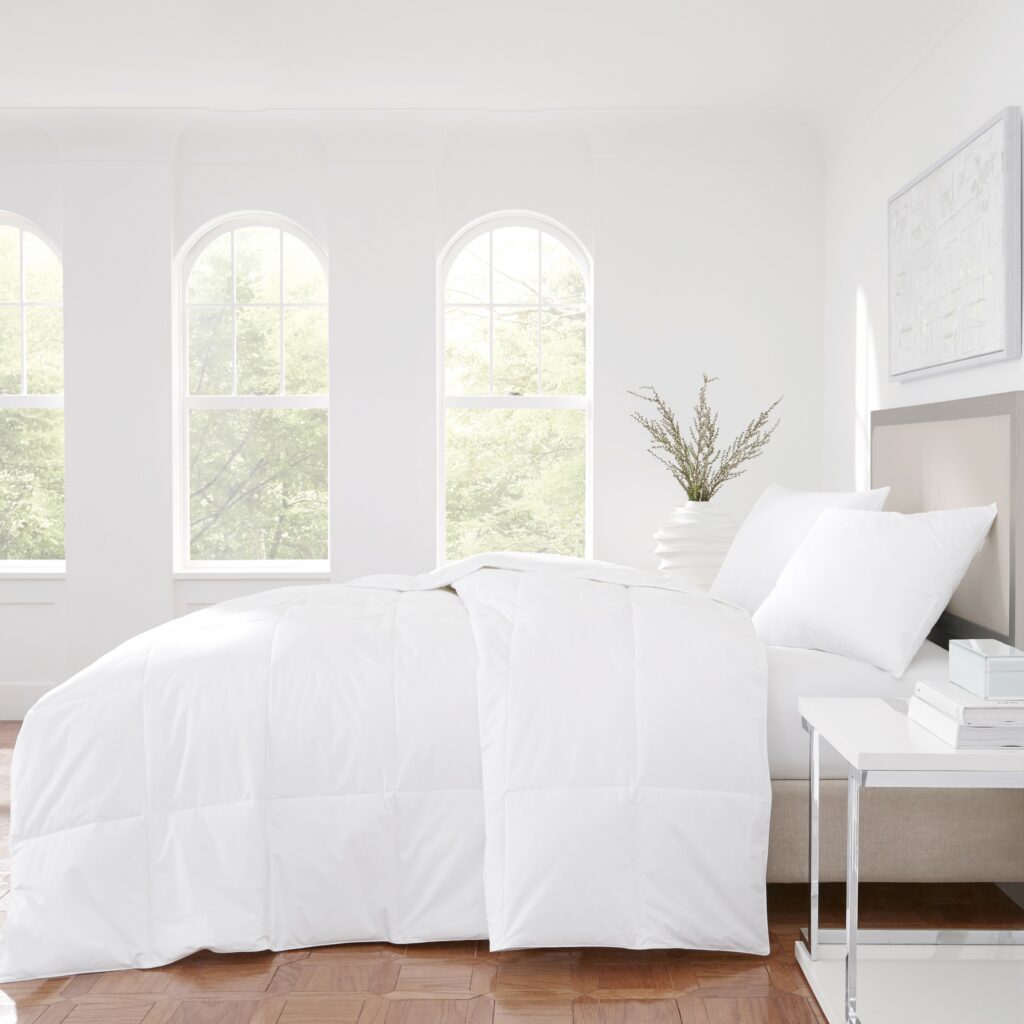 Indulge in a night of opulent slumber with this comforter, boasting responsibly sourced RDS Down subject to a unique multi-wash process for pristine, allergen-free purity. Crafted from 100% cotton with a snug weave, it forms a down-proof shield that retains the down's integrity while offering a gentle touch. Choose from a lightweight or medium weight pending the temperature and season. Available in three sizis, this comforter exudes sumptuous softness and lofty comfort. Don't forget to regularly fluff your comforter to rejuvenate its loft and ensure enduring coziness.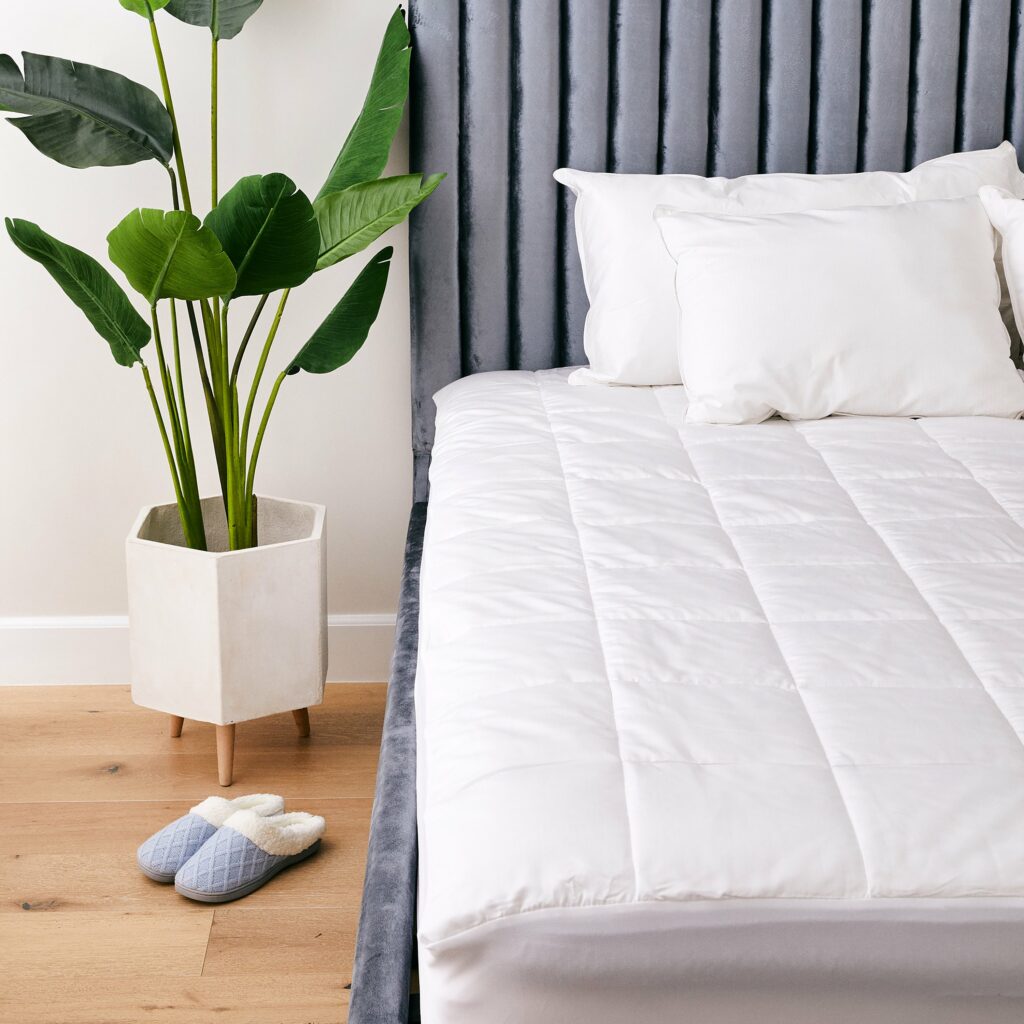 Couples planning to keep their current mattress may desire a slight upgrade. A mattress pad is a simple way to elevate the comfort level of a not-quite-new sleep surface. It's also an excellent choice to add to a bed if your sleeping preferences, like temperature, have evolved. The Core Mattress Pad is engineered to manage a micro-climate between the sheets throughout the night. It uses NASA-approved temperature regulation technology to absorb heat when you don't need it, like when drifting off, and serving it back when you're cold in the early morning hours.
Up Next:
From gifts, to cash funds, experiences or charitable causes, add any gift you want, from any online retailer, to your Joy registry.