Picture your dream kitchen. In addition to updated cookware sets, a toaster oven and a coffee maker that will put your barista out of business, a must-have gadget for every newlywed couple is a high-quality blender. Even if you're not a smoothie fan, a blender is an essential kitchen appliance that's as versatile as it is useful. From pureeing and whipping to blending, pulverizing and even churning ice cream, this gadget will make it so much easier to cook at home or prepare food for a crowd at future dinner parties and holiday gatherings.
Blenders are one of those underrated gifts you'll end up loving, so don't miss this opportunity to add the popular kitchen tool to your wedding registry. During your wedding planning process, make it a point to have a conversation with your partner about your unique cooking needs. Will you be drinking protein shakes on the go or making batches of margaritas for happy hour? Once you've narrowed down your list, use our guide to the best blenders for your wedding registry to find the right fit for your kitchen. With gift ideas at every price point and blenders with specific functions and features, you may end up with more than one on your wish list!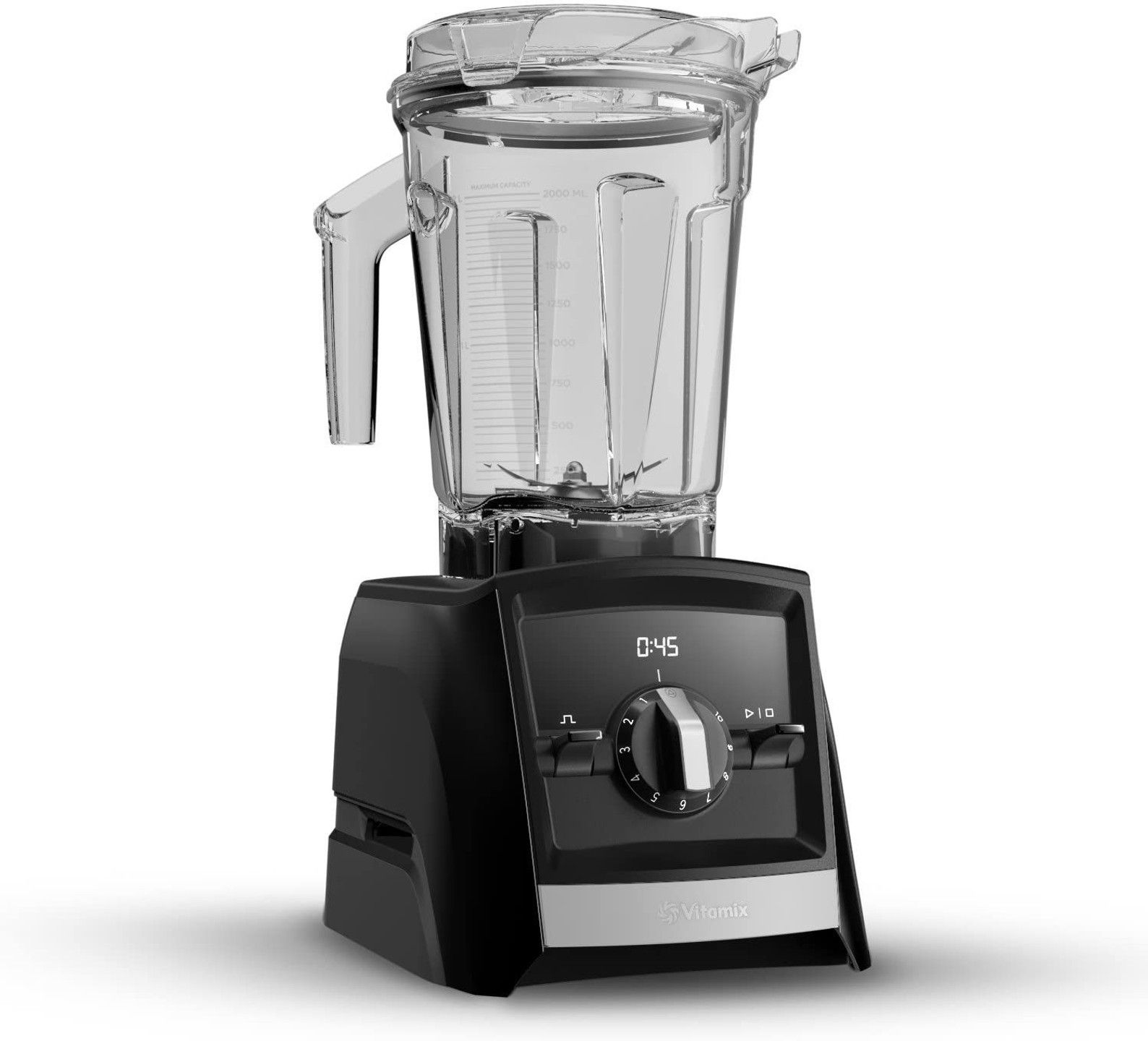 The Vitamix blender is a kitchen essential if you or your future spouse spend a lot of time cooking or meal-prepping. This is a machine that's so much more than just a blender, as it facilitates more than 10 different culinary techniques. With this gadget, it's easy to create silky smoothies, textured sauces, creamy soups and velvety frozen desserts. There's also a variable speed control and pulse function, in addition to a built-in digital timer, so the blender will stop smoothly right when your food is at the ideal consistency.
This kitchen tool also erases the hassle of food not being completely mixed, as it includes a tamper that presses thick and frozen mixtures toward the blades. This handy function means you won't have to stop the blender and scrape the sides of the container while mixing. With blades laser-cut from hardened stainless steel, the Vitamix blender will provide consistent, high-quality results for years. In addition, this Vitamix features a sleek, stylish design so there's no need to hide it away between uses. You'll be happy to give this sophisticated wedding gift a prominent spot on the countertop next to your new stand mixer and that chic dinnerware set from your registry.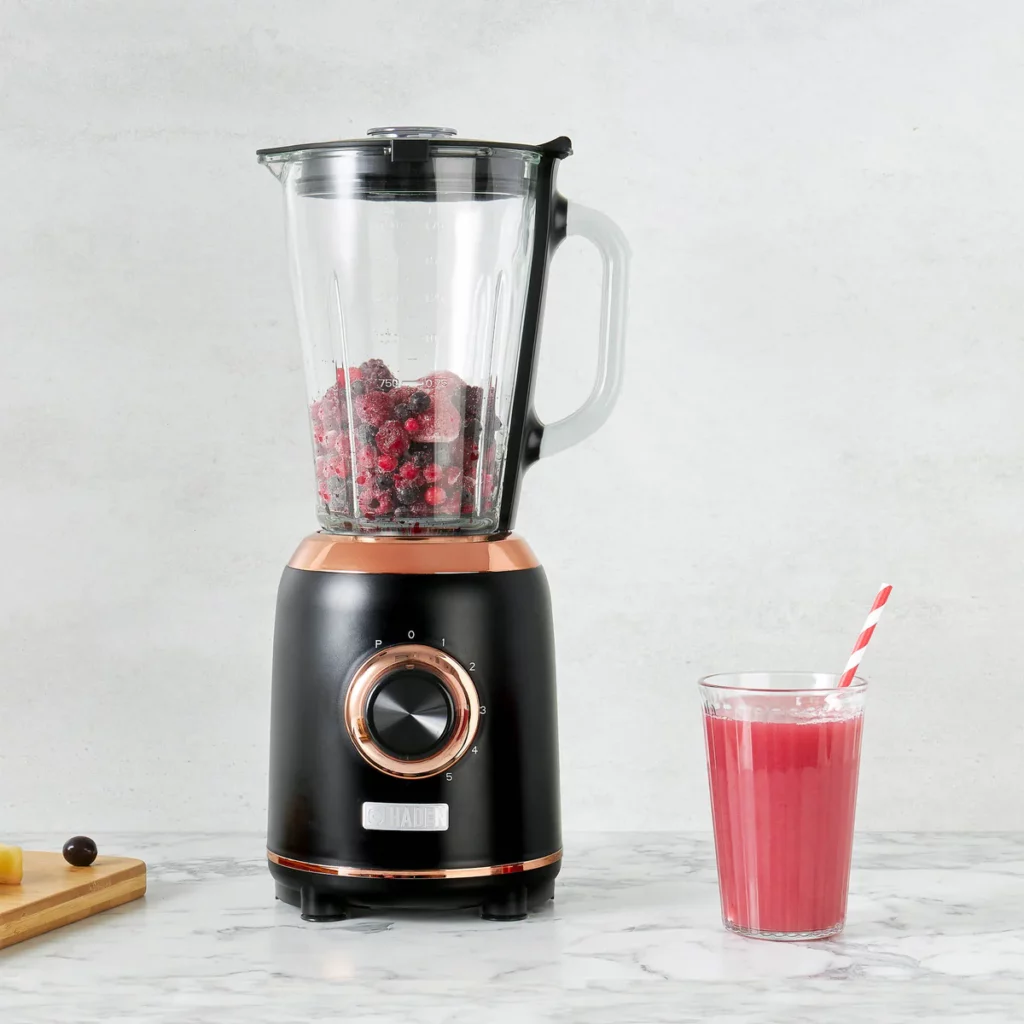 If great quality and cost are important to you, consider adding this Haden blender to your wedding registry. It can handle everything from margaritas to nut butters, smoothie bowls and a variety of doughs.
The retro-inspired blender with a 56-Oz. capacity and measuring cup in the lead offers a pulse and ice crush function as well as five speeds for the perfect consistency of your favorite drink or recipe. The anti-slip feet and tempered glass pitcher with a dual safety lock offer peace of mind, plus the pitcher is dishwasher safe for easy cleanup. The black and copper accents are chic enough to keep it on your countertop all year long.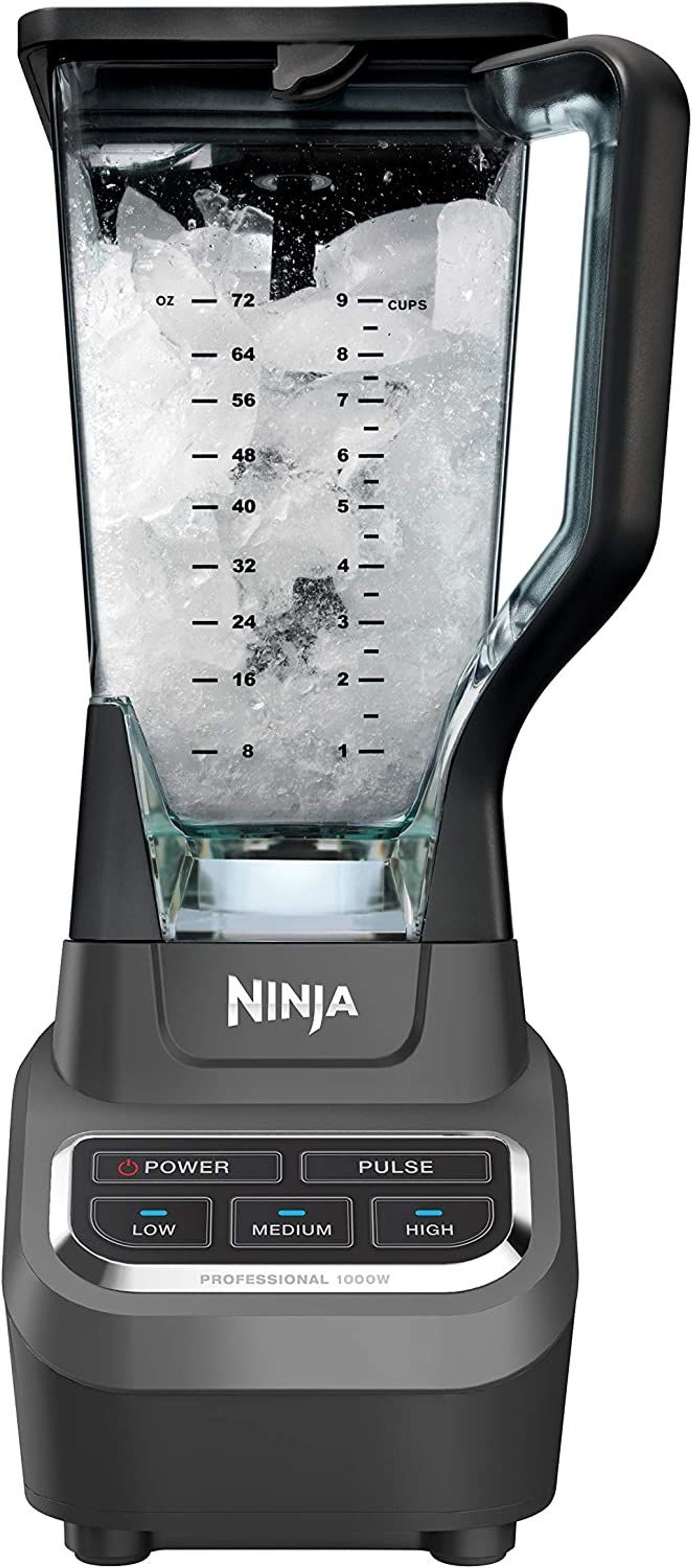 A great starter blender, this machine is powerful enough to whip up delicious smoothies but so simple that even a kitchen novice can navigate its controls. Utilizing an aptly-named Total Crushing Technology, this blender is able to pulverize and crush through ice, whole fruits and vegetables in a matter of seconds. Toss those cutting boards and say goodbye to inconvenient chunks of fruit lingering in your smoothies!
The Ninja Professional Blender 1000 can also turn ice into snow, meaning everything from frozen cocktails for the adults to snow cones for the kids can be created for your first Sunday barbecue as newlyweds. Adding to the simplicity of the machine are the dishwasher-safe parts and a recipe guide that provides a wealth of ideas for drinks and dishes. The blender set includes a 1,000-watt motor base and 72-ounce, BPA-free pitcher and lid.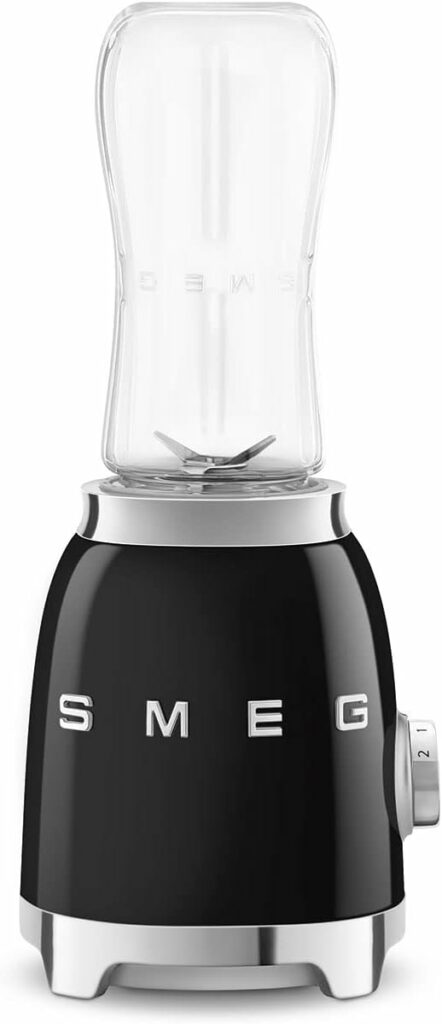 If you're a couple on the go, the SMEG blender may be your new best friend. When you're trying to get out the door in the morning, you won't have to mess with transferring your smoothie from a pitcher to a travel mug, as the blender includes two 20-ounce cups that fit right on the motor base. Adding to the convenience is an intuitive design that only requires a simple push, twist and blend for use — there's no fiddling with confusing buttons.
When you're not using it, this blender adds a vintage touch to any countertop (in the best way), but you can also tuck it away into a cabinet thanks to the integrated cord wrap.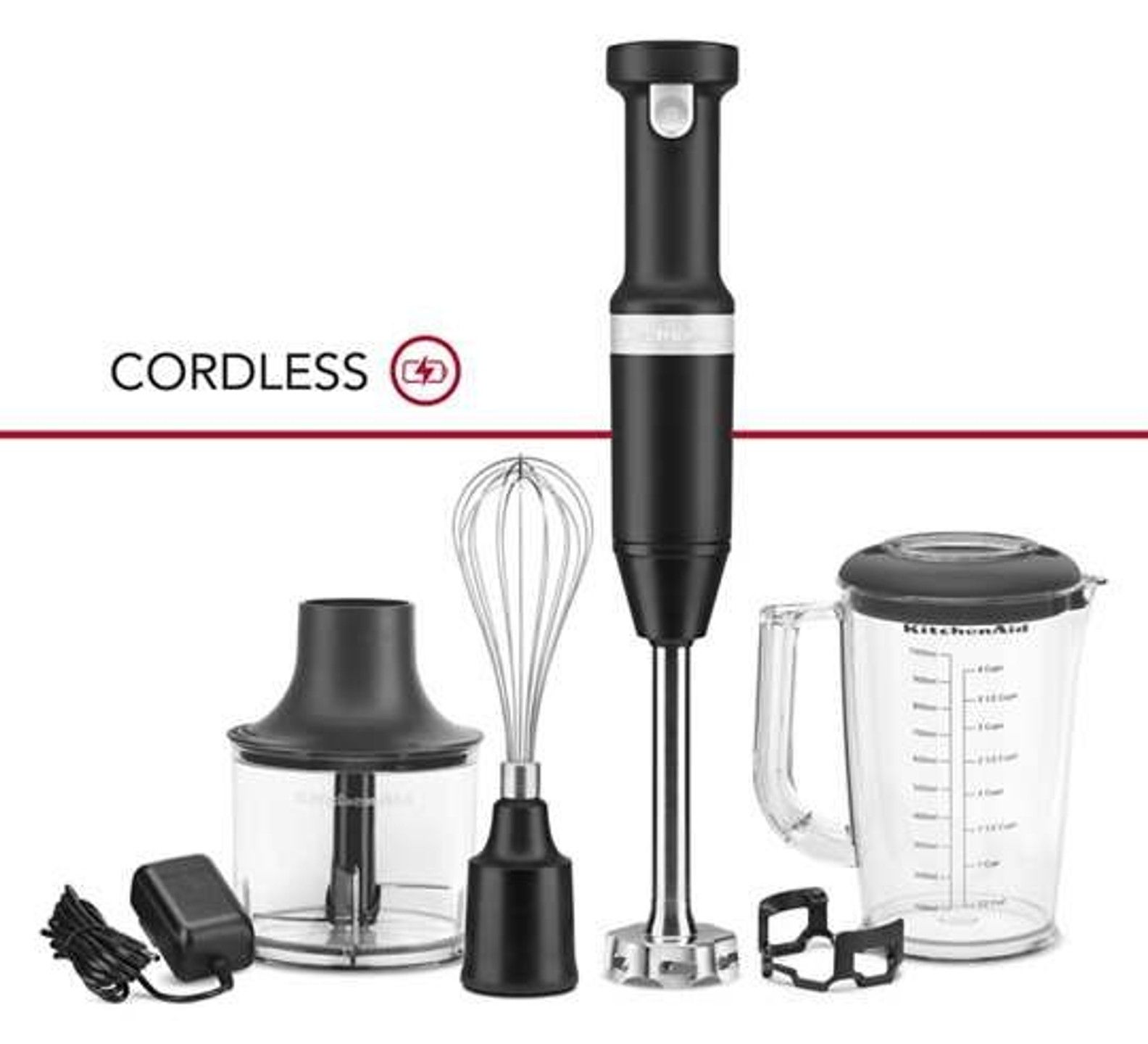 Also known as an immersion blender, a hand blender can mix foods right in the container you're preparing them in. If your kitchen is short on outlets, this gadget is as essential to your registry as a nonstick pan and flatware.
The KitchenAid hand blender is conveniently cordless and compact, while providing all the power of a traditional blender. When the rechargeable lithium ion battery is at full capacity, about a 20 minute charge, it can blend 25 bowls of soup or numerous 12-ounce smoothies. Hand blenders are great for large quantities of food so you don't have to work in batches. Mix everything from sauces and salad dressings to dips, hummus, homemade mayo, frosting and so much more. And because this machine is cordless, you have the flexibility to move around the kitchen to blend various foods when cooking a more elaborate meal. This registry gift comes with a blender arm, a one-liter pitcher with a lid, a chopper attachment, whisk attachment, pan guard and charger.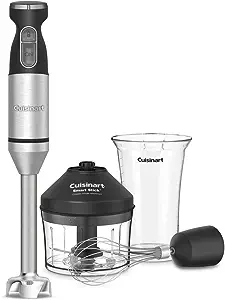 Even if you aren't keen on home cooking, you can only add so many wine glasses and utensils to your wedding registry. Don't overlook the convenience of a quality blender that can be a go-to kitchen tool for a variety of simple cooking needs. This registry item can mix soups right in the pan, easily whip sauces, and blend smoothies in the glass. There's also a whisk attachment for the creation of fluffy eggs, whipped cream and more. Making the blender even more versatile are multiple speeds, as well as sharp stainless steel blades, an ergonomic grip and a non-slip, comfortable handle.