For coffee lovers, there's nothing better than the aroma of a fresh brew filling your kitchen every morning. When it comes to the best way to prepare your daily dose of caffeine, however, everyone has a personal preference. Some couples may love a classic drip coffee, while others like to linger over a foamy latte.
If your day doesn't start until you have a cup of coffee in hand, your wedding registry is a great way to build an at-home coffee bar that fits all your needs. Whether you're looking to upgrade to an all-in-one machine or try your hand at a new brewing method, these buzz-worthy items will help round out the wedding registry of your dreams. Here's a guide to the best coffee makers, espresso machines, accessories and more to get brewing in your newlywed kitchen.
Overview
The Best Coffee Makers and Espresso Machines
Get the perfect cup of coffee or espresso every time from this specialty Ninja machine. It's consistent, reliable and incredibly easy to use, making it a great wedding registry pick for couples who like to mix up their morning brews. The DualBrew Pro Specialty Coffee System is super versatile, boasting four brew styles with 13 brew sizes, the ability to brew from grounds or pods, and hot or over ice. You can craft your own coffeehouse style lattes or macchiatos and use the built-in frother to add the finishing touch to the top of your beverages. This Pro model also features an independent hot water system which can dispense boiling water separately for other cooking needs.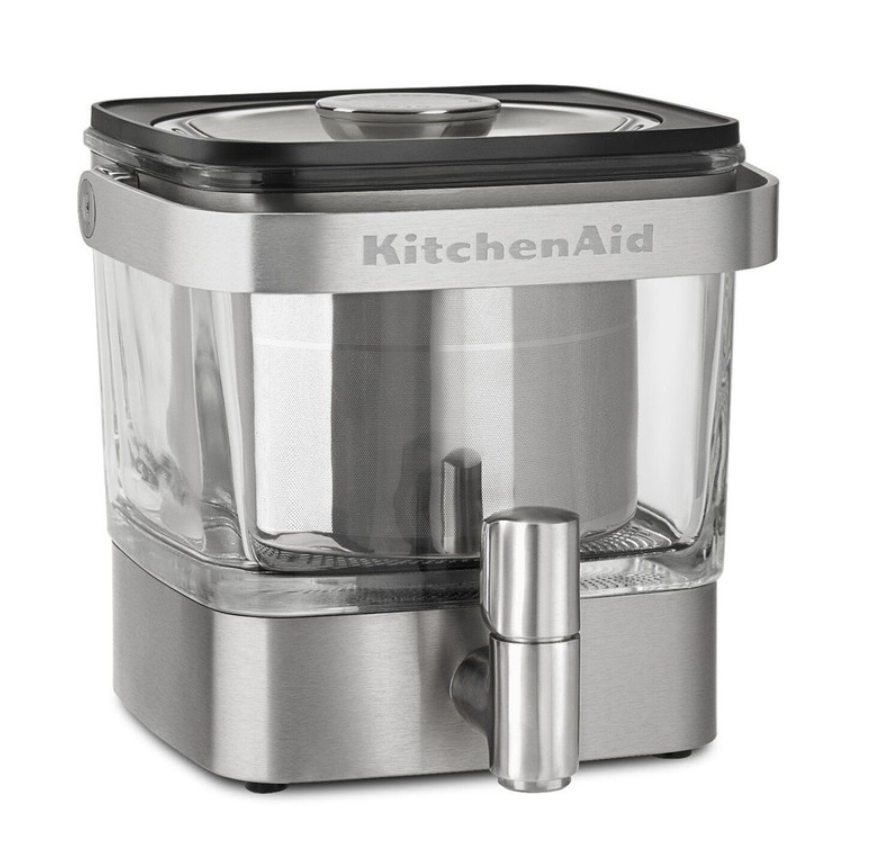 For households with just one coffee drinker or couples who want a quick grab-and-go cold brew, this is your machine. It has easy-to-use settings —just add freshly ground coffee into the stainless steel steeper, fill the glass carafe with filtered water, place in the fridge, and let it brew for at least 12 hours. It makes up to 28 Oz. of coffee concentrate that'll stay refrigerator-fresh for up to two weeks. The small footprint doesn't take up much counter or fridge space, and the sleek spout ensures you can continue enjoying the coffee straight from the fridge until you're ready for a fresh brew.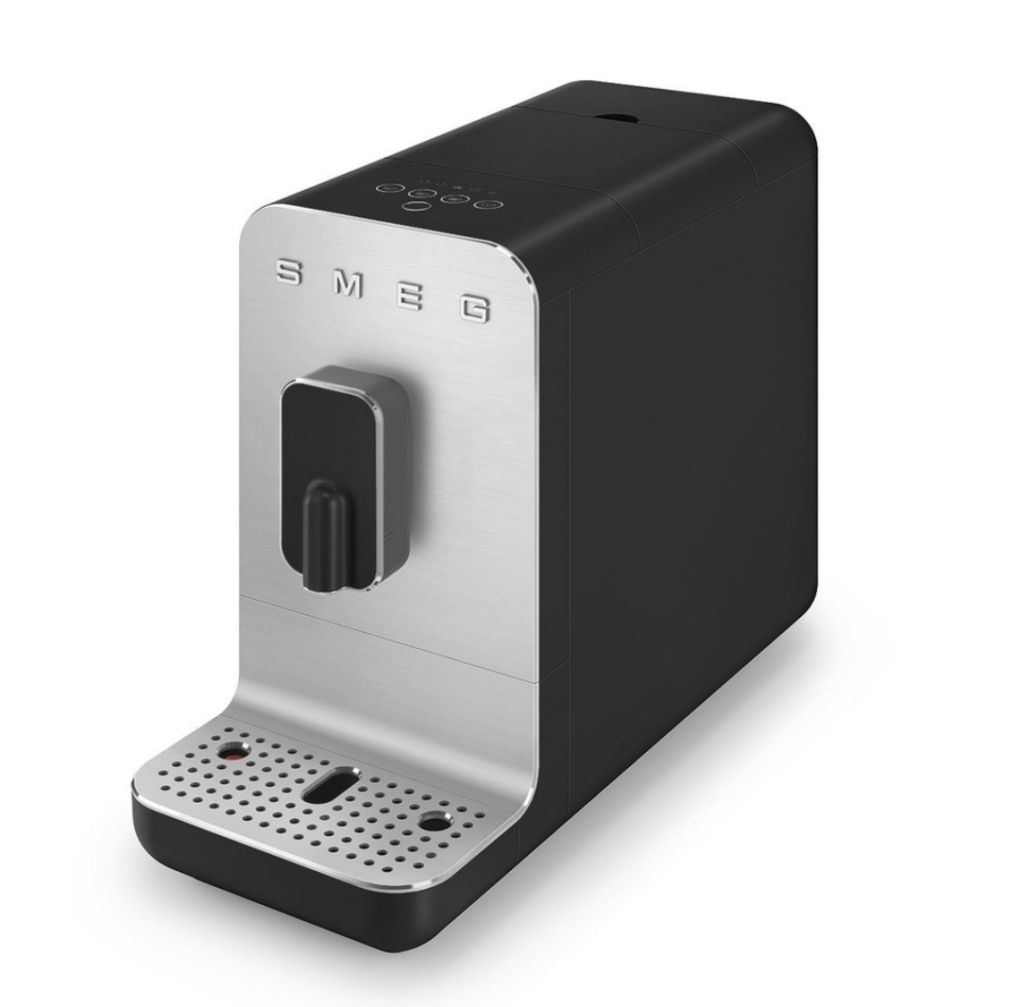 Offering the best of both worlds, this retro in style and modern in function coffee machine is any at-home barista's best friend. Simply add up to 5.3 Oz. of your favorite coffee beans to the top, and let the built-in stainless steel burr grinder work its magic. With several beverage options at various strengths, this machine caters to every coffee (or tea) lover's taste. The Thermoblock heating system heats water quickly, while the 19-bar pressure ensures premium brewed espresso.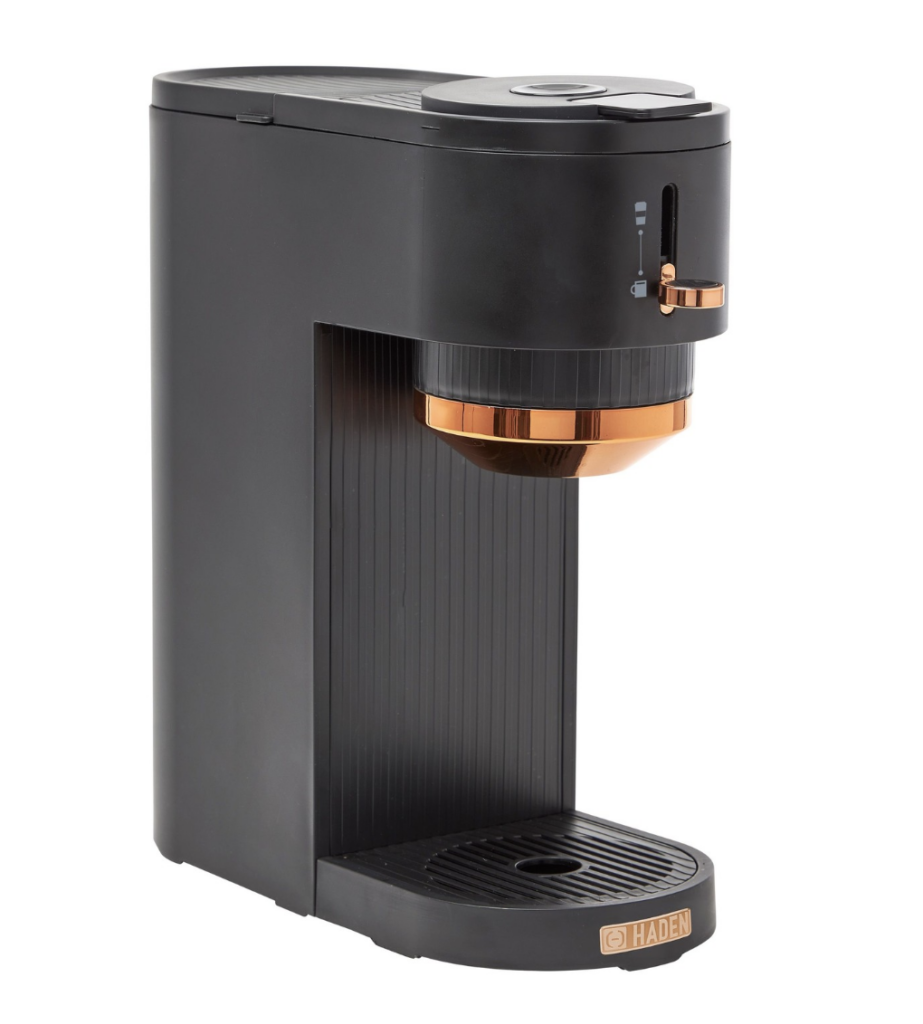 This small-but-mighty single-serve brewer saves valuable counter space and makes a great cup of coffee in a matter of minutes. Boasting a sleek design with the option to use single-serve pods or ground coffee, the Haden coffee maker can brew a 6 – 14 oz. cup with its one-button touch. Its lightweight, compact design and removable drip grill and tray makes cleaning a breeze.
The Best French Press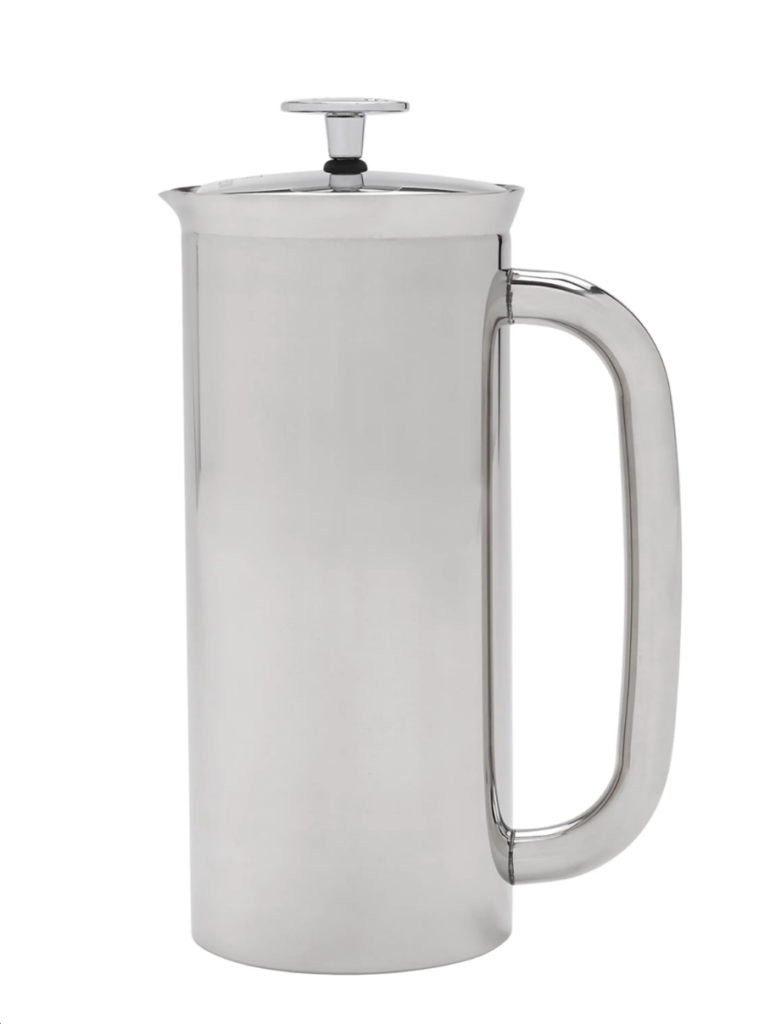 Customize your coffee to your heart's content with this stylish French press that will look great on the counter next to your best cookware. The durable, doubled-walled stainless steel plunger and patented double micro-mesh filter technology, this press ensures smoother, grit-free batches of coffee in just four minutes. For those who prefer pour-over or tea, the P7 is compatible with paper filters (sold separately). Rest assured, it's free of BPA, BPS, and phthalates for the quality of your brew and your well-being.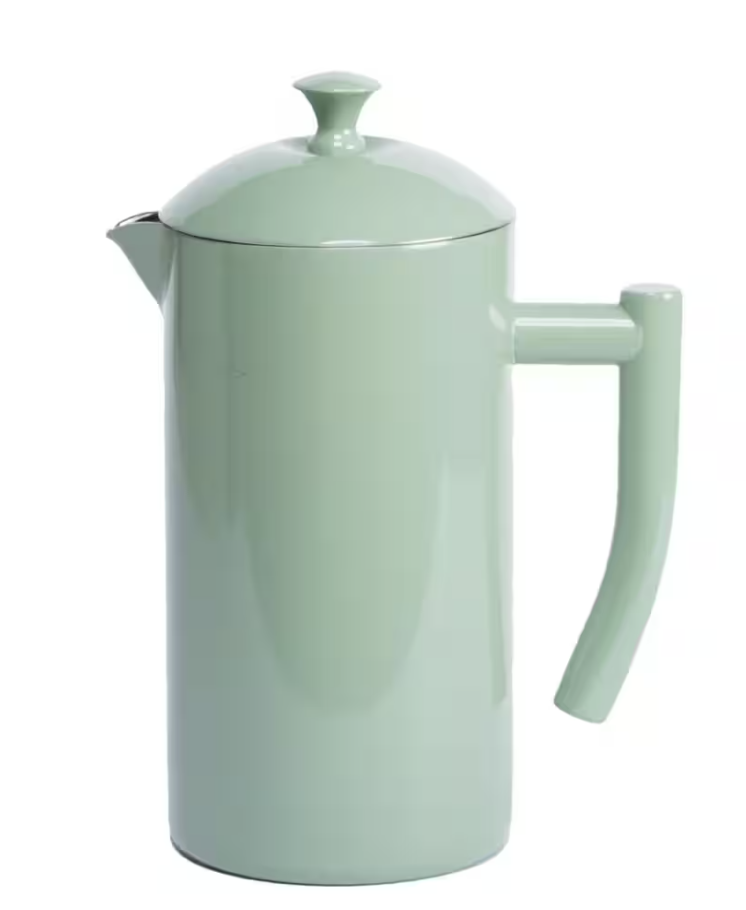 Summon your inner barista with this swanky French press that brews the best cup of coffee in a few minutes. Just add your coarse ground coffee and hot water, then press. The secret to this coffee maker is its advanced filter system allows the natural oils and flavors of your favorite beans to shine, and the double screen strains out sediment, giving you a rich, smooth, clean brew. Make your daily pick-me-up a little—or a lot—brighter with a French Press from Frieling.
The Best Pour Over Coffee Maker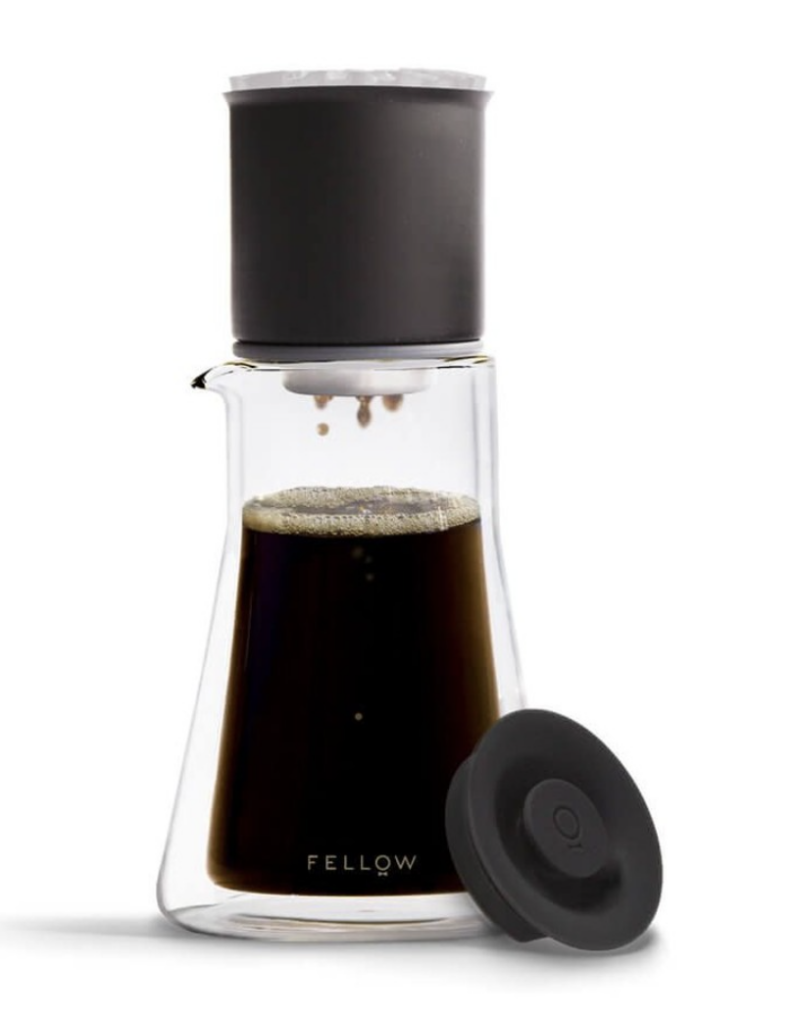 Whether you love pour-over coffee or have always wanted to try this trendy brew, the Fellow maker is an elegant addition to any kitchen. You'll get a barista-quality cup every time thanks to the non-porous borosilicate glass, which doesn't absorb odors or chemical residues. The patented design also allows you to cover and refrigerate for reheating without losing flavor. Offering couples complete control over their brew, this Fellow pour-over will also impress any coffee-loving guests when they see it on display.
The Best Coffee Maker Accessories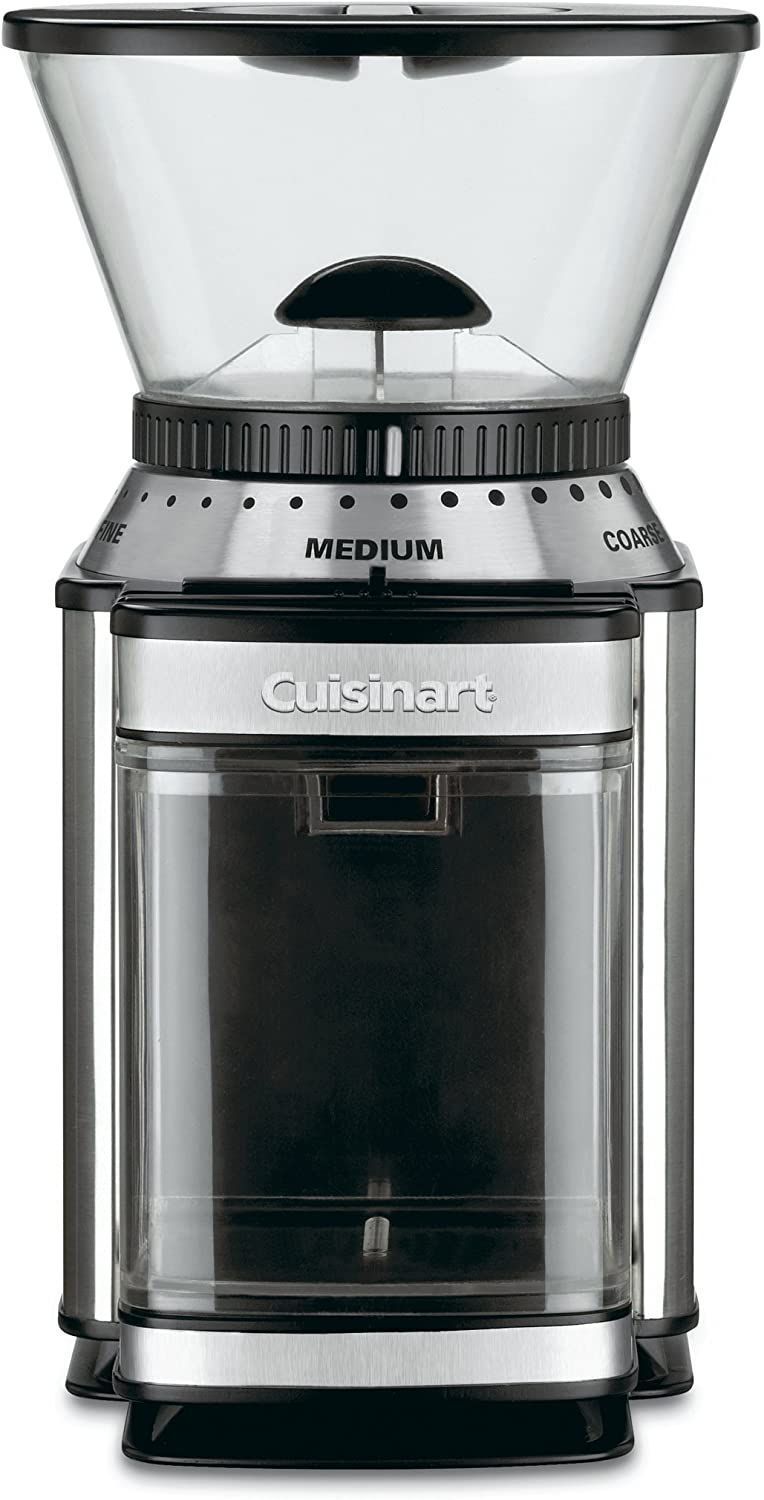 Grinding coffee beans not only makes your coffee taste better, it also fills your home with a warm and cozy aroma. You'll be transported to your favorite local cafe every time you use the Cuisinart stainless steel burr mill, which provides optimum flavor with an 18-position grind selector ranging from ultra-fine to extra-coarse. Couples can grind enough coffee to make four to 18 cups and store any remaining grounds in the chamber.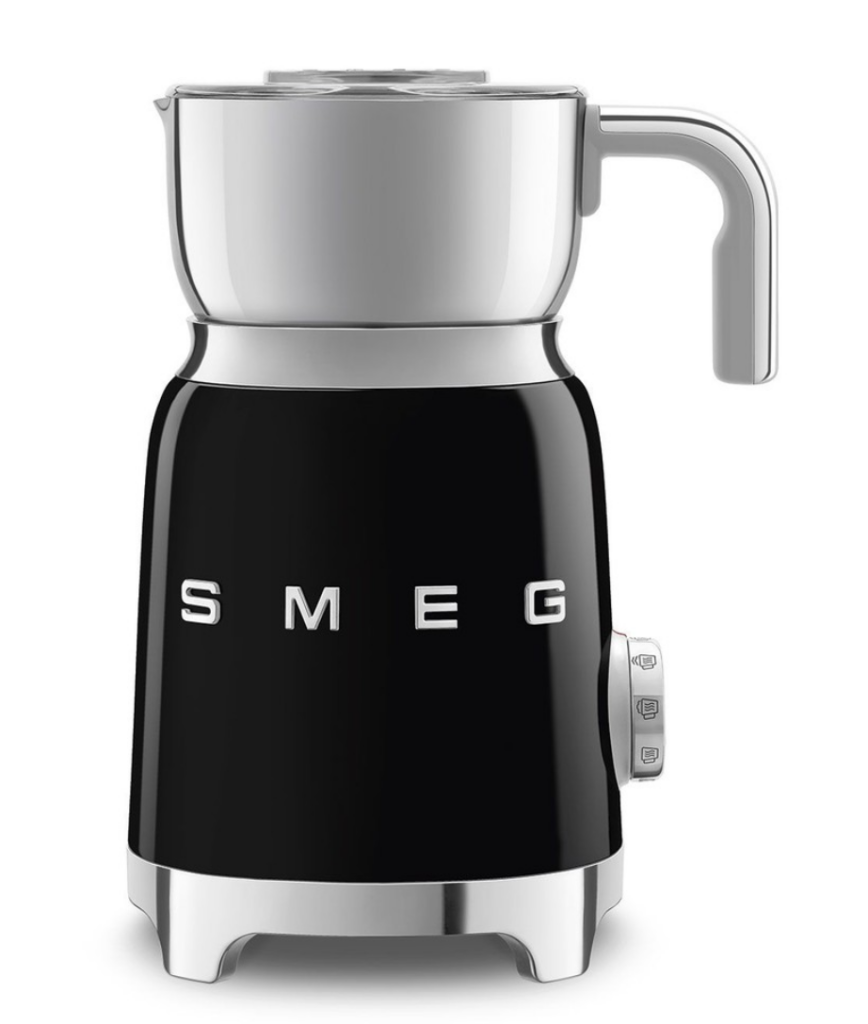 If you crave a hot chocolate, a smooth latte or the quick pick-me-up of a cappuccino, this milk frother is a must-add item for your wedding registry. SMEG Tritan Renew 50's Retro Style's milk frother has eight different settings to achieve the perfect consistency. The induction heating system rapidly warms milk to the perfect temperature, while the user-friendly controls and backlit knob make it easy to adjust the settings. This frother comes with a removable stainless steel jug for easy pouring and cleanup, and the anti-slip feet help keep it in place.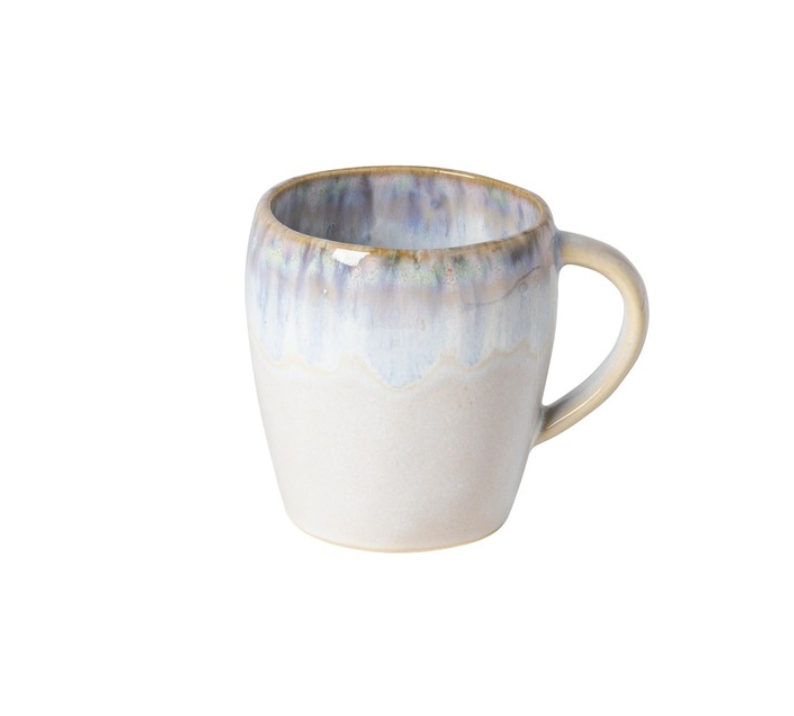 These 15-ounce coffee mugs are crafted from premium Portuguese stoneware with a dishwasher-safe glaze. They are resistant to chips, scratches and stains, and are safe for the freezer, oven, microwave, and dishwasher — perfect for your everyday coffee routine or even pulling double duty for soups and desserts. They're as aesthetically pleasing as they are functional, offered in colors ranging from neutral Sal to bold jewel tone Ria Blue.