For coffee lovers, there's nothing better than the aroma of a fresh brew filling your kitchen every morning. When it comes to the best way to prepare your daily dose of caffeine, however, everyone has a personal preference. Some couples may love a classic drip coffee, while others like to linger over a foamy latte.
If your day doesn't start until you have a cup of coffee in hand, your wedding registry is a great way to build an at-home coffee bar that fits all your needs. Whether you're looking to upgrade to an all-in-one machine or try your hand at a new brewing method, these buzz-worthy items will help round out the wedding registry of your dreams. Here's a guide to the best coffee makers, espresso machines, accessories and more to get brewing in your newlywed kitchen.
Overview
The Best Coffee Makers and Espresso Machines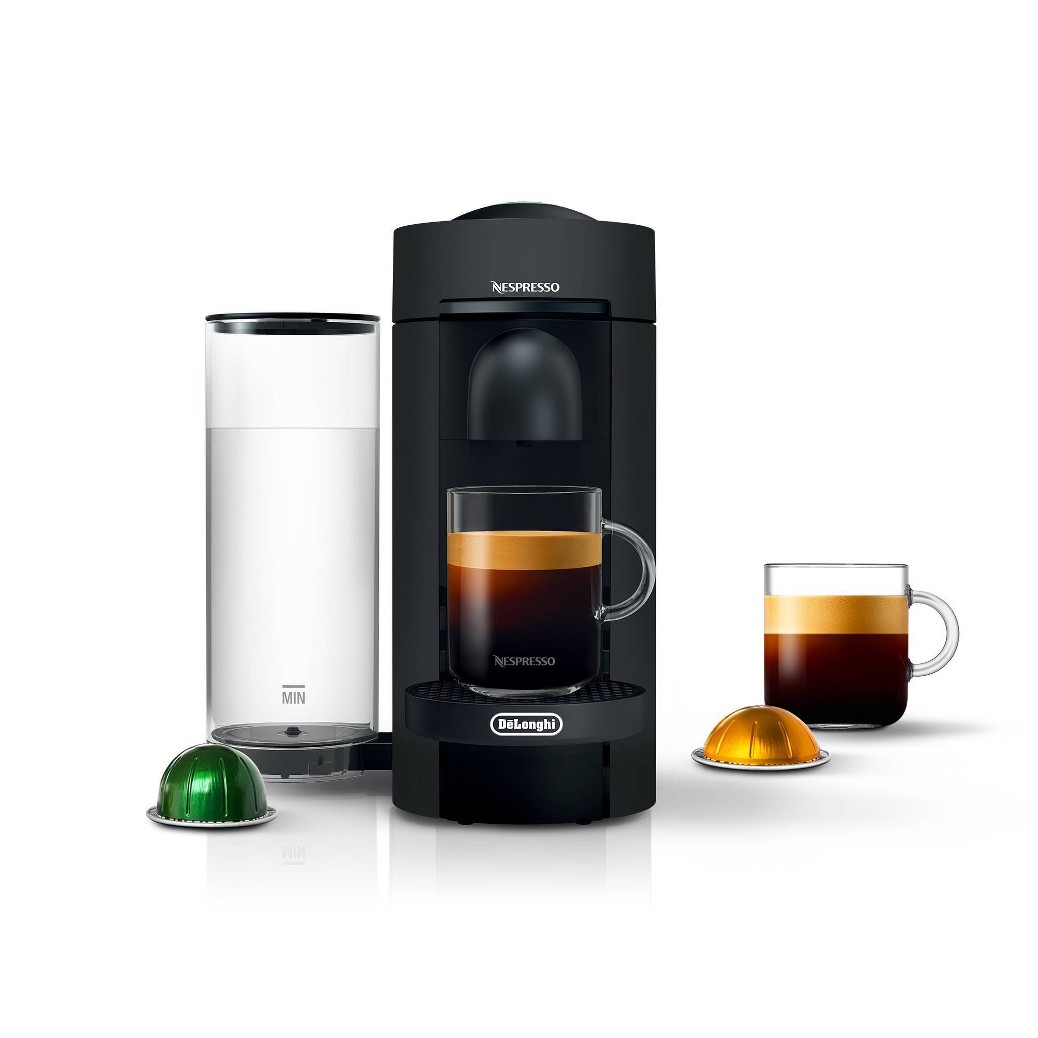 Get the perfect cup of coffee or espresso every time from this single-button Nespresso machine. It's consistent, reliable and incredibly easy to use, making it a great wedding registry pick for couples who like to mix up their morning brews. The 40-ounce water tank means you can brew several cups of barista-grade coffee or espresso in a row, with pods automatically discarded into a 17-count used capsule container. Nespresso Vertuo capsules come in a variety of sizes, including single and double espresso, a five-ounce gran lungo, or eight-ounce hot or iced coffee. The machine uses Nespresso's Centrifusion technology to read barcodes on each pod to eliminate the guesswork in choosing the correct size. If you need a quick fix of caffeine, this machine heats in just 15 seconds. Plus, it has an energy-saving automatic shut-off after nine minutes of inactivity.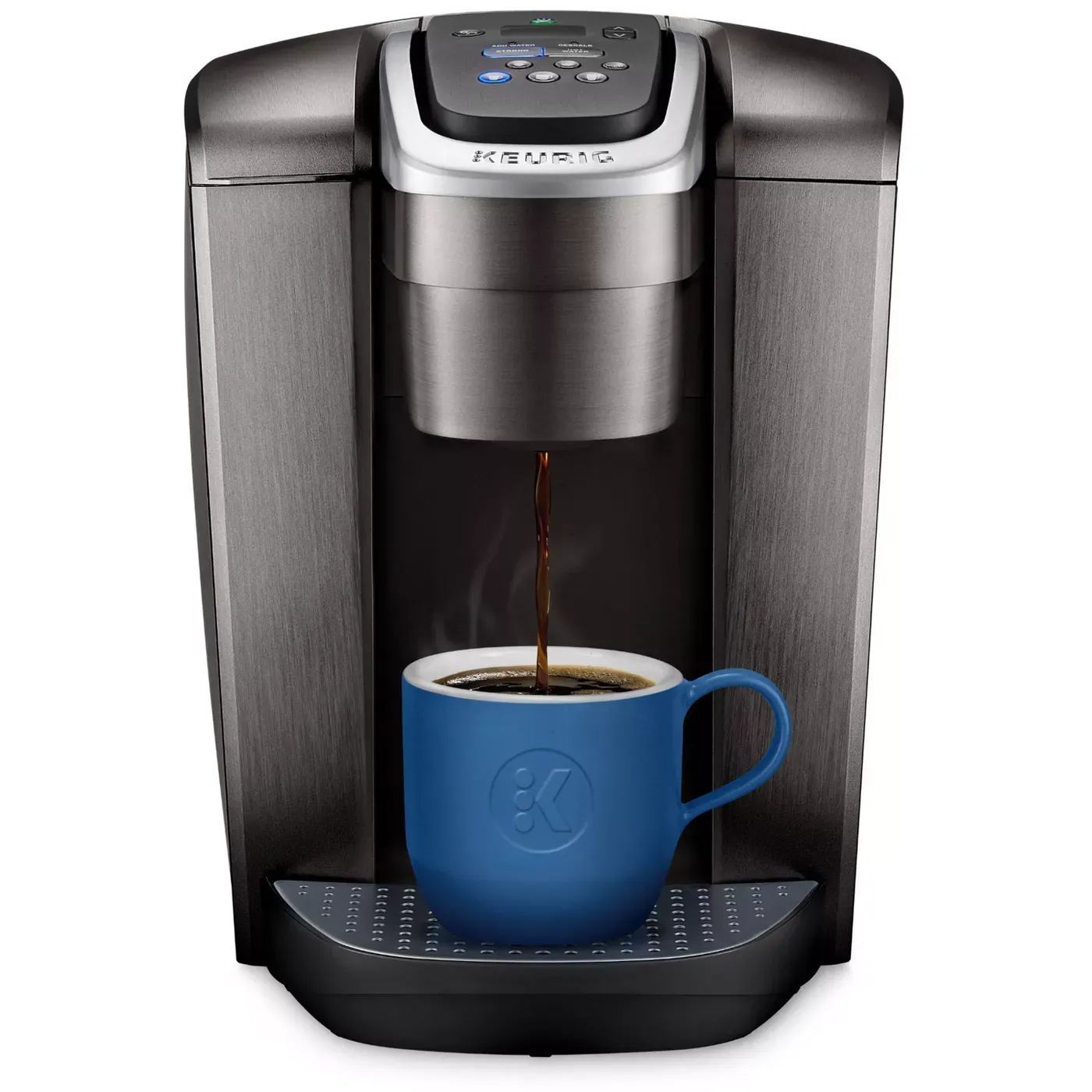 For households with just one coffee drinker or couples who want a quick grab-and-go brew, this is your machine. It has easy-to-use settings, like the ability to brew five different cup sizes ranging from four to 12 ounces. Couples will also love some of the more advanced options that allow you to create strong brews or iced coffee and pour hot water on demand, which is great for making instant meals like oatmeal or soup. With a 75-ounce water reservoir, you can brew up to eight cups before you have to refill this coffee maker. It also has a removable drip tray for easy clean-up and quiet brew technology to minimize noise when the coffee maker is in use.
Offering the best of both worlds, this two-in-one coffee machine can make a classic drip brew or a single-serve cup. The drip coffee maker can brew up to 12 cups in a glass carafe, while the single-serve side can make a 6-, 8- or 10-ounce cup using a K-Cup pod or your own ground coffee blend. It's fully programmable with a 24-hour brew start and features a self-cleaning function, adjustable automatic shut-off and a ready alert.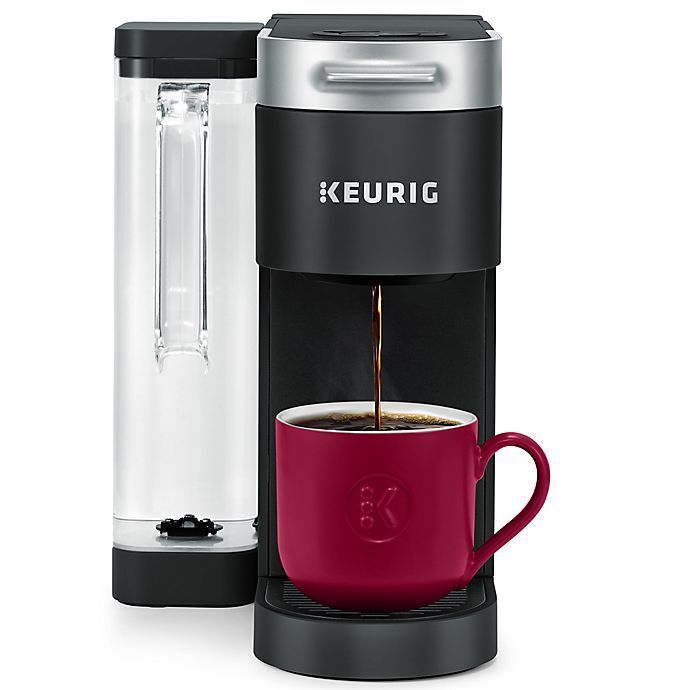 This small-but-mighty single-serve brewer saves valuable counter space and makes a great cup of coffee in a matter of minutes. Boasting a sleek design with a dual-position water reservoir, couples can swivel the tank to the back of the machine to maximize space. The removable reservoir can hold up to 66 ounces of water and brew Keurig K-Cup pods ranging from six to 12 ounces.
The Best French Press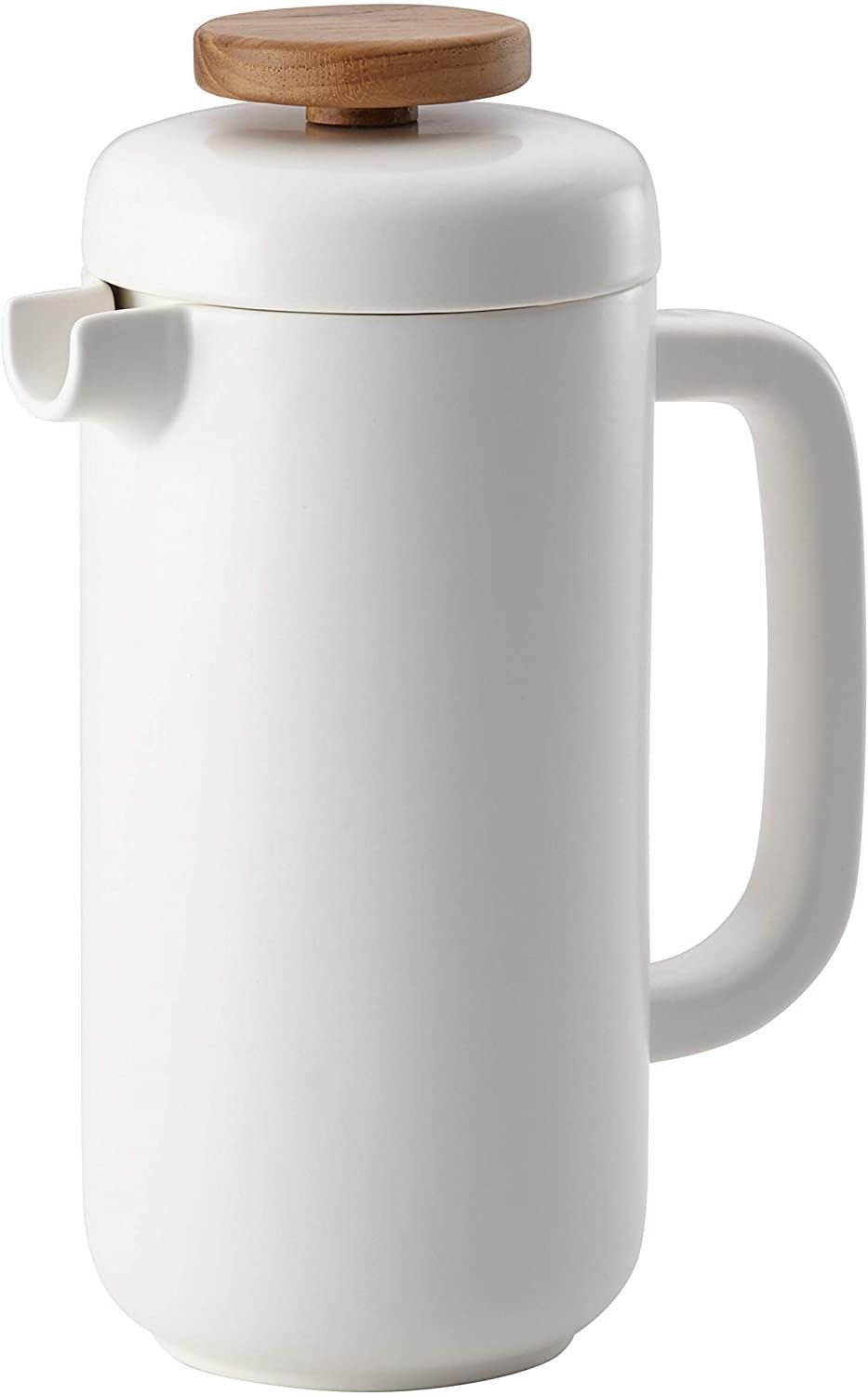 Customize your coffee to your heart's content with this stylish French press that will look great on the counter next to your best cookware. The durable stainless steel plunger and filter feature the Bonjour Flavor Lock to give you control over how long your ground coffee is steeped. The high-quality, sturdy ceramic stoneware is durable and has a distinctive spout for easy, confident pours. This French press can make eight demitasse cups holding two to three ounces of coffee each.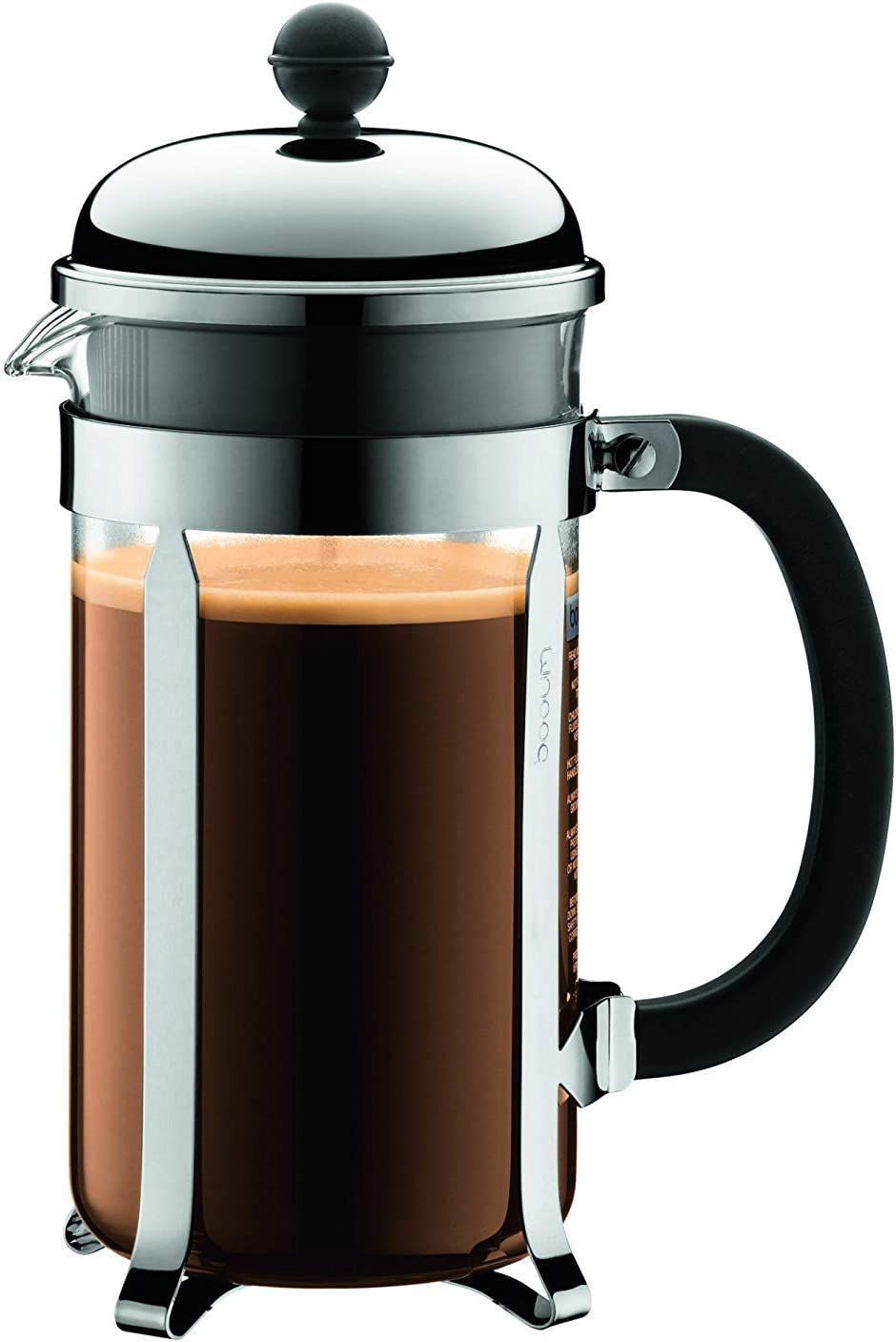 Summon your inner barista with this swanky French press that brews the best cup of coffee in only four minutes. Just add your coarse ground coffee and hot water, then press. The secret to this coffee maker is the stainless steel plunger with a mesh filter that helps extract your coffee's aromatic oils and flavors. It can make eight cups of coffee, up to four ounces each, and when you're done, throw it in the dishwasher to make clean-up a breeze.
The Best Pour Over Coffee Maker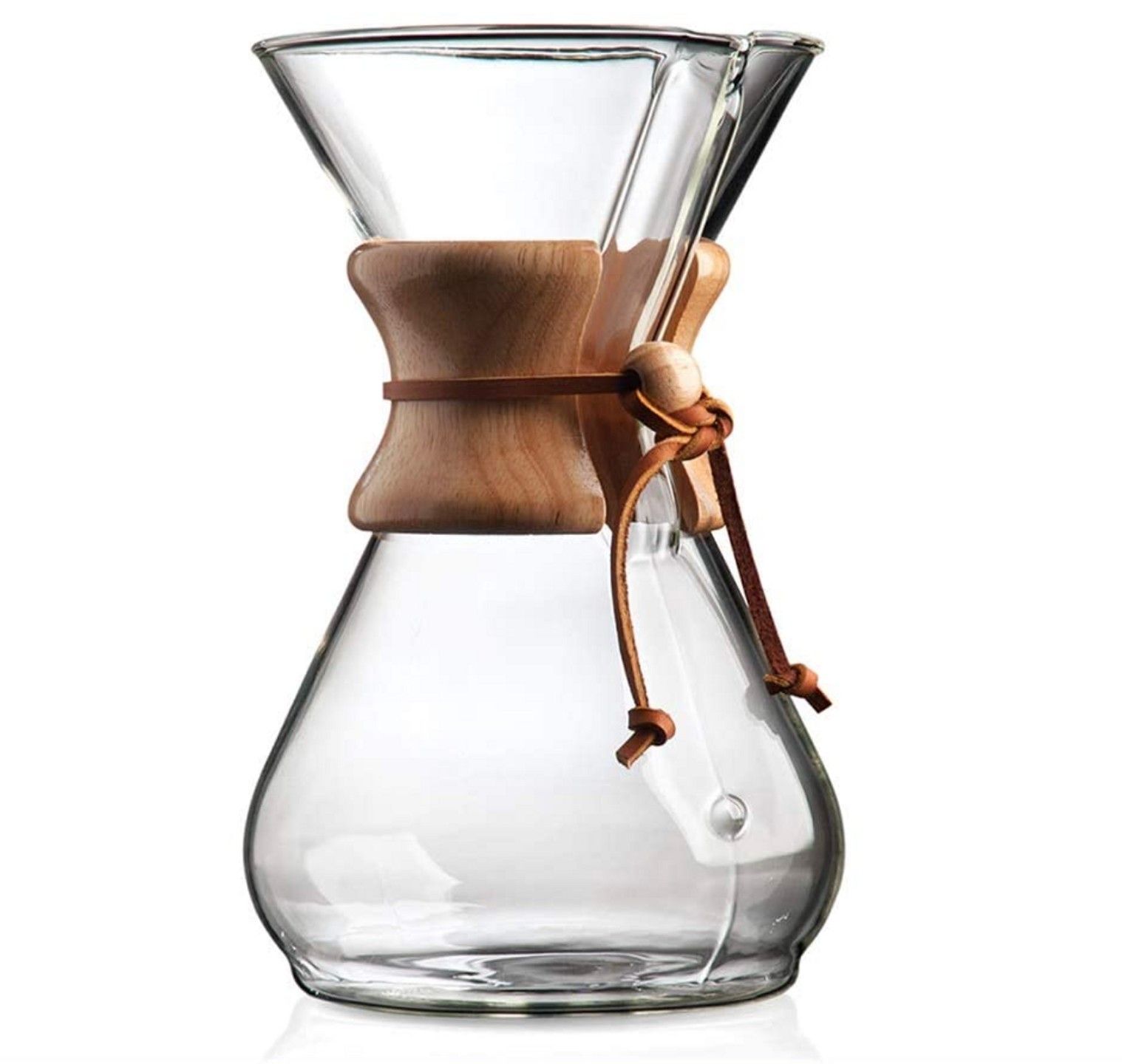 Whether you love pour-over coffee or have always wanted to try this trendy brew, the Chemex maker is an elegant addition to any kitchen. You'll get a barista-quality cup every time thanks to the non-porous borosilicate glass, which doesn't absorb odors or chemical residues. The patented design also allows you to cover and refrigerate for reheating without losing flavor. Offering couples complete control over their brew, this Chemex pour-over will also impress any coffee-loving guests when they see it on display.
The Best Coffee Maker Accessories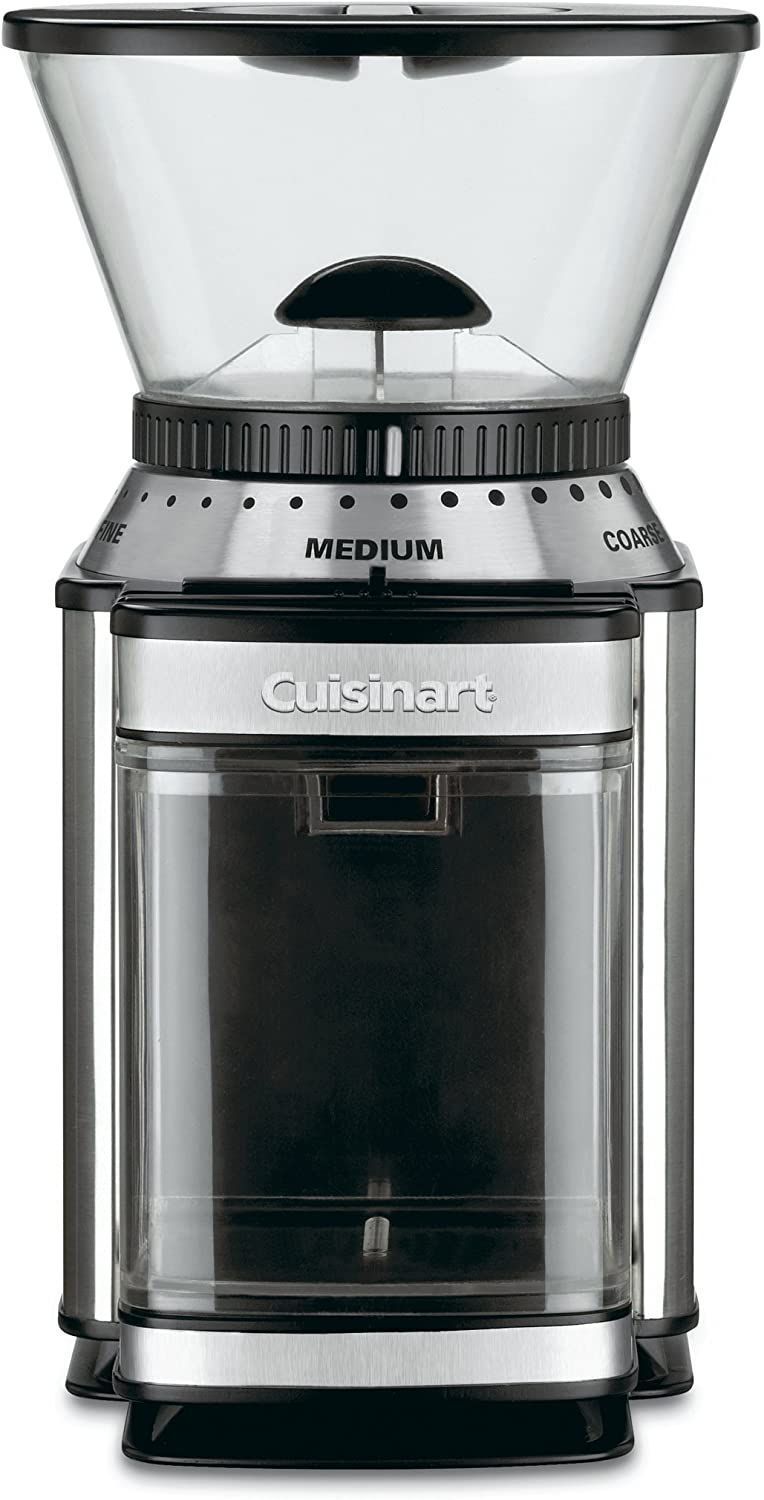 Grinding coffee beans not only makes your coffee taste better, it also fills your home with a warm and cozy aroma. You'll be transported to your favorite local cafe every time you use the Cuisinart stainless steel burr mill, which provides optimum flavor with an 18-position grind selector ranging from ultra-fine to extra-coarse. Couples can grind enough coffee to make four to 18 cups and store any remaining grounds in the chamber.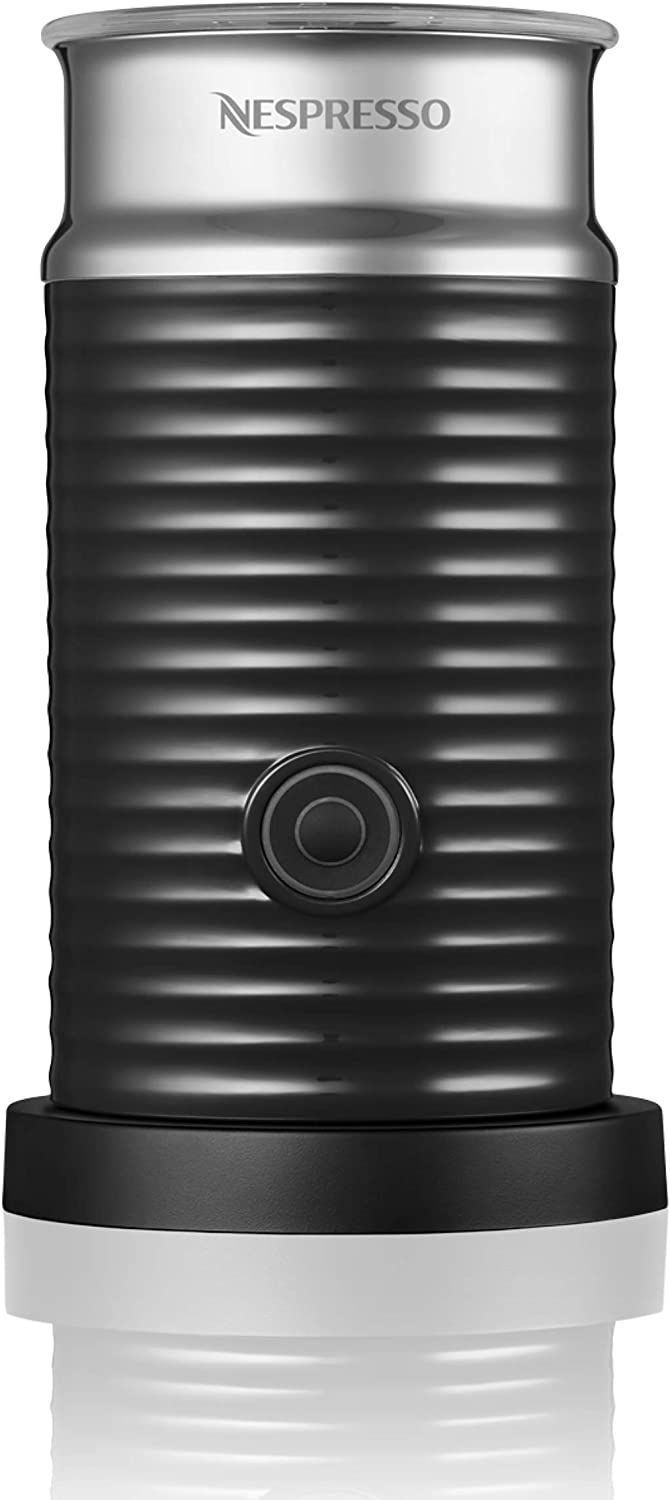 If you crave a hot chocolate, a smooth latte or the quick pick-me-up of a cappuccino, this milk frother is a must-add item for your wedding registry. A removable coil ring can create cloud-like milk foam for a cappuccino; remove it and you'll have the perfect steamed milk for a latte. It can froth hot or cold milk rapidly, heating the liquid to a temperature between 160 and 170 degrees Fahrenheit. It's also easy to use: Just add milk to the fill line and select your temperature by holding the button for one or two seconds. It will turn itself off after reaching the right temperature.
These 13-ounce coffee mugs are crafted from premium stoneware with a dishwasher-safe glaze. They are resistant to chips, scratches and stains, and are safe for the freezer, oven, microwave, and even broiler — perfect for your everyday coffee routine or even pulling double duty for soups and desserts. They're as aesthetically pleasing as they are functional, offered in colors ranging from neutrals to bold jewel tones.