While kitchen items like appliances, cookware, and dinnerware usually come to mind first when creating a wedding registry, specialized gadgets should also be considered. These handy products make tasks like preparing veggies, straining pasta, and achieving that perfect scoop of ice cream so much easier.
Besides enhancing your ease in the kitchen, these items also provide guests with a variety of gift options, especially those who are on a tighter budget. Here are the best kitchen gadgets for your wedding registry, all of which come from OXO, one of the best brands in this category.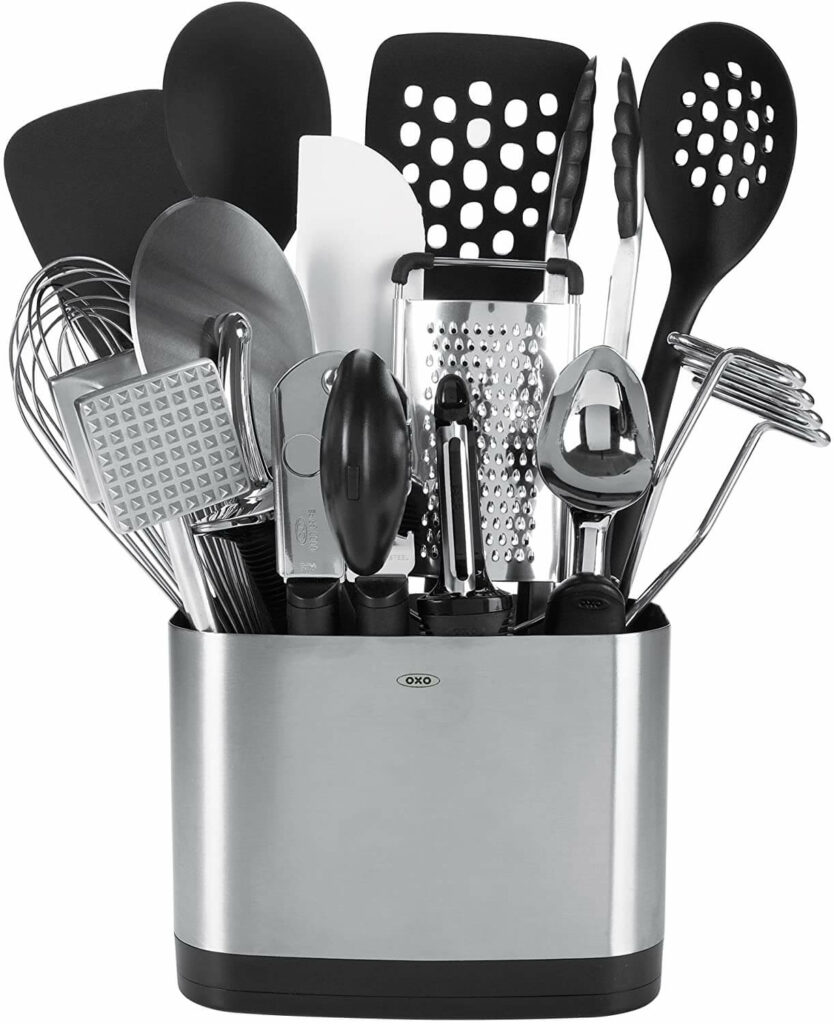 Upgrade a variety of kitchen essentials in one fell swoop by registering for this kitchen utensil set. The slim-lined, space-efficient utensil holder includes a flexible turner, 12-inch tongs, square turner, spoon, slotted spoon, and graters. It also includes a swivel peeler, ice cream scoop, potato masher, can opener, balloon whisk, spatula, meat tenderizer, pizza wheel, and holder. These items are made with nylon and silicone, which are safe for non-stick surfaces and heat resistant for up to 400 degrees.

For couples that love the taste and health benefits of avocado, this avocado slicer is a must. It can easily split, pit, and slice avocados without putting you at risk for a cut. The stainless steel pitter removes the pit with one quick twist, while the slicer lifts seven perfect pieces of avocado from the skin. Plus, it features a soft and comfortable non-slip grip, and is safe to clean in the top rack of a dishwasher.

An essential for any kitchen, this can opener has large, cushioned handles and an oversized knob that makes opening cans of any size a cinch. The stainless steel cutting wheel is also incredibly sharp, enhancing the product's efficiency. Plus, the built-in bottle opener adds to the convenience.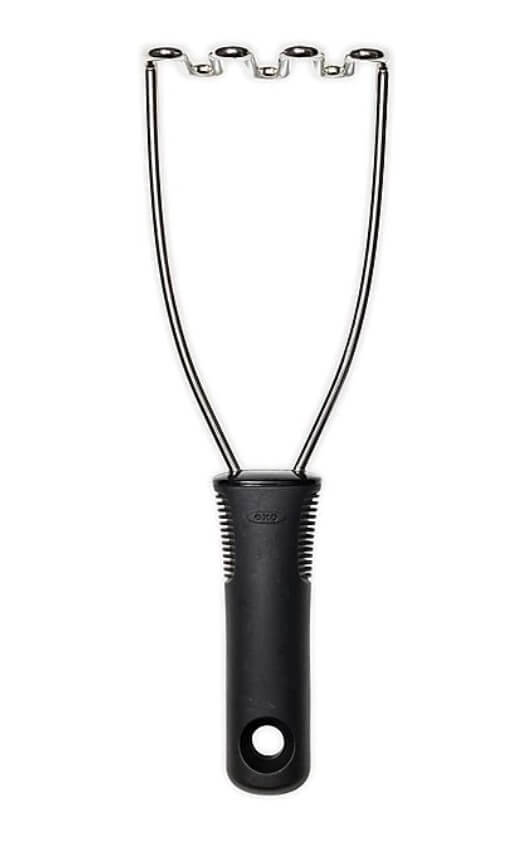 If you've used a low-quality potato masher, you know what a pain it can be. Forgo that pain by considering this sturdy potato masher. With a stainless steel construction and a soft, non-slip handle, this masher can mash everything from potatoes and yams to carrots and other root vegetables. You can even use it to mash apples and bananas for baby food if you see children in your future.
$12.99 at Bedbathandbeyond.com
If you and your partner like the idea of adding fresh, beautifully-sliced pineapple to your tabletop for a brunch, tropical lunch, or after dinner treat, consider this pineapple corer and slicer. It can core and slice whole pineapples in record time, as the comfortable and non-slip knob ratchets to facilitate continuous rotation without adjusting your grip. It also includes measurement markings to help you avoid piercing the bottom of the shell.

Tenderizing meat breaks down muscle fibers, helping to soften the texture and make the meat tastier and easier to chew. This tenderizer offers versatility, with a textured side perfect for tenderizing meat and a smooth side ideal for pounding meat. Plus, its one-piece aluminum construction makes it extremely durable, while the non-slip handle allows you to easily maneuver the tenderizer, even when your hands are wet.

There are few things more satisfying than a round scoop of ice cream, reminiscent of an ice cream parlor. This solid stainless steel scoop will give you that, as it features a pointed tip that can easily glide through even the hardest of ice creams. The scoop's flat edges also reach into corners of ice cream containers, ensuring that not a bit of ice cream is wasted. And because we're all about selecting products that offer ultimate comfort, this scoop has a soft, non-slip grip.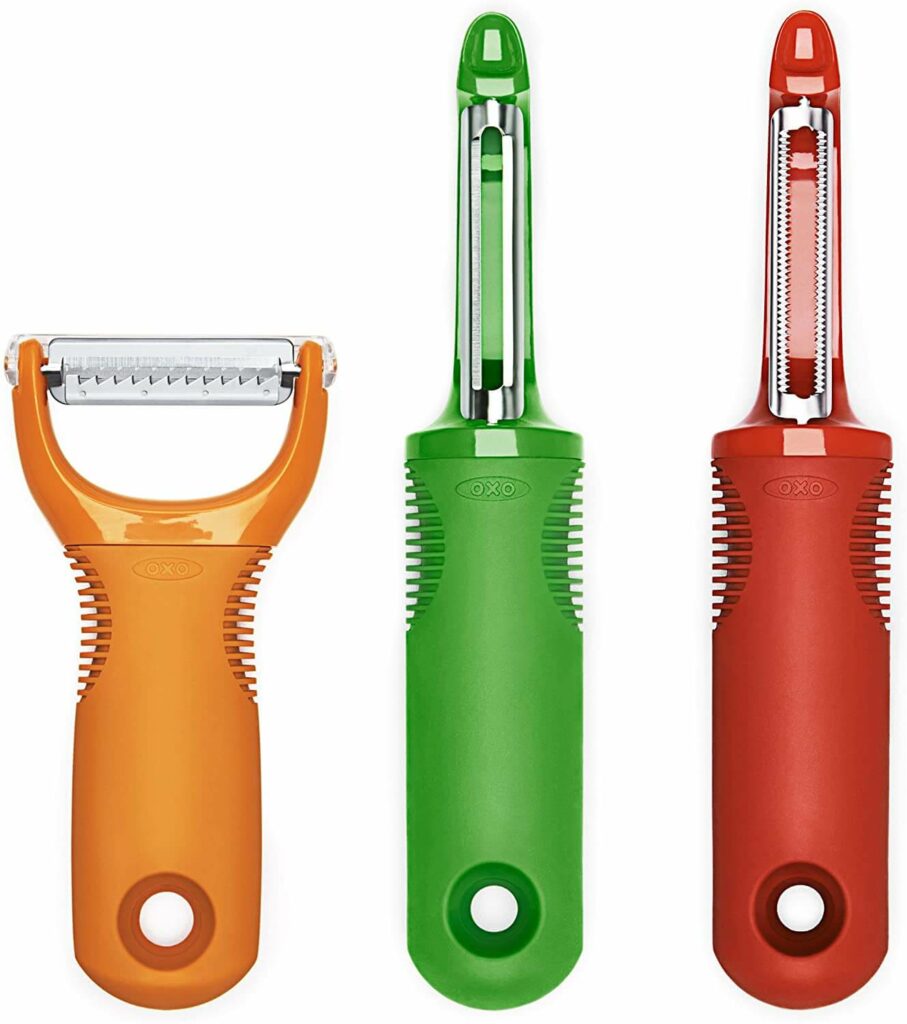 Whether you're preparing mashed potatoes, baking an apple pie, or creating a number of other dishes, a quality peeler is crucial. This peeler set includes a swivel peeler, julienne peeler, and serrated peeler, which meet a range of needs. All of the peelers include sharp, stainless steel blades, while the swivel and serrated peelers have a built-in potato eyer.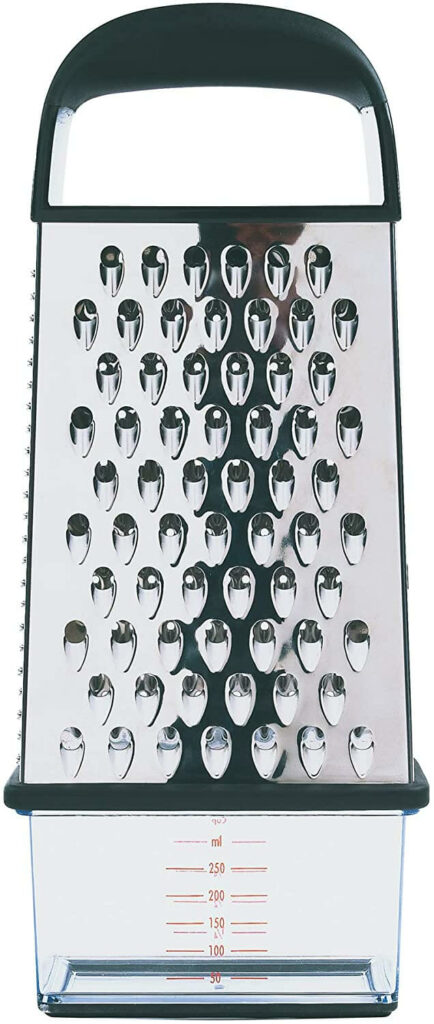 A grater is a kitchen staple that comes in handy for a variety of meals. A top pick in this category, this grater features sharp, stainless steel blades for easy grating, as well as coarse, medium, and fine grating surfaces. Plus, its attachable container makes catching, measuring, and storing freshly grated foods a breeze.
When you're hosting a make-your-own-pizza night, or simply preparing a pizza for a cozy meal in, a good pizza cutter makes life much easier. This pizza cutter includes a sharp, stainless steel blade that will cut through the thickest of crusts and denser ingredients. It also has a die-cast, zinc thumb guard that enhances safety by keeping fingers away from the blade, as well as a large, soft handle for comfort. Plus, it's recommended by America's Test Kitchen.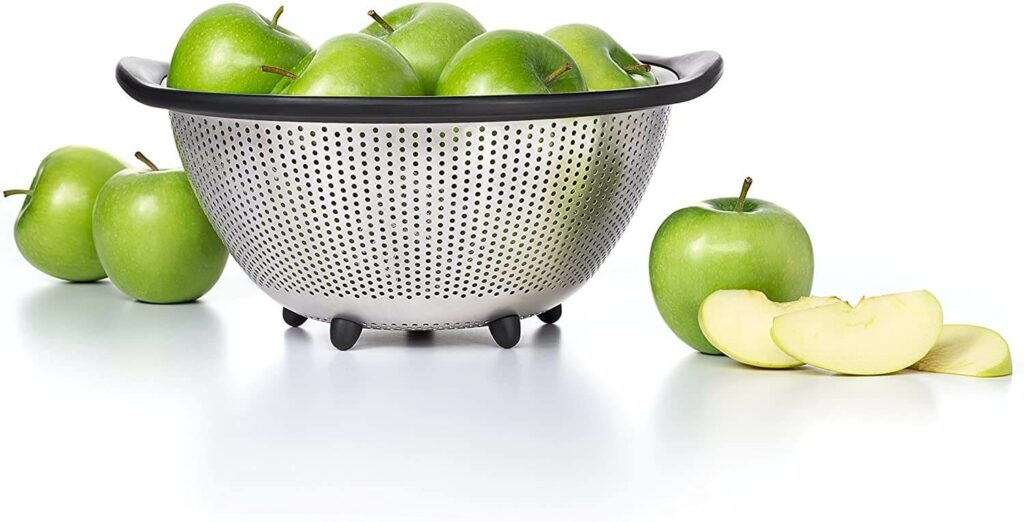 A necessity for a variety of cooking tasks, this colander strains residual liquid from pasta, rice, washed vegetables, and more. It has non-slip handles to provide a firm, comfortable grip and five feet that stabilize it when resting in the sink or on a tabletop. It can also nest in mixing bowls, helping to maximize storage.