Kitchen gadgets are the underdogs of the culinary space. They're the workhorses of the kitchen, with time-saving features that offer convenience and efficiency. Whether you're preparing veggies or straining pasta, these handy kitchen tools make specialty tasks so much easier. They're a small but mighty addition to any wedding registry.
In addition to enhancing your ease in the kitchen, these gadgets and tools provide guests with a variety of gift options. Product prices can range from under $30 to over $200, making it easy for people to shop on a budget or add a little something extra to their gift. When creating your wedding registry, here are the best kitchen gadgets and tools you won't want to miss.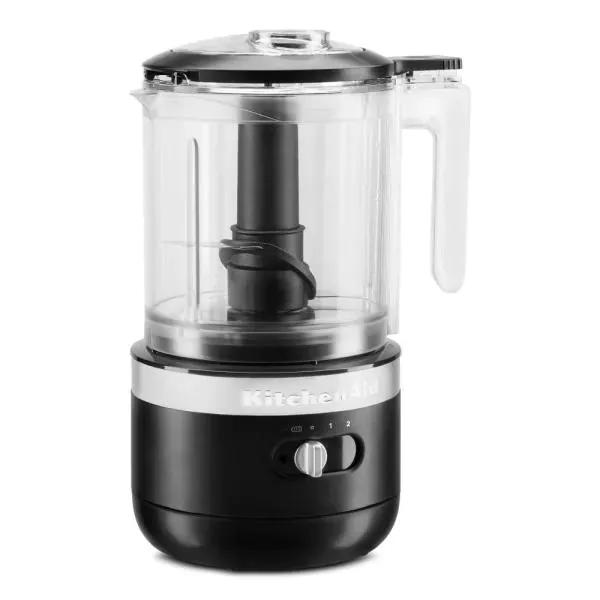 This food chopper is at the top of our list of must-have kitchen gadgets. It's great for prepping the week's meals or making dinner on a whim — either way, this KitchenAid essential won't spend much time gathering dust in a dark cupboard. The rechargeable battery allows for a cordless design, so you can move around the kitchen with ease. It can chop, whip and puree up to five cups of food with a multipurpose blade and whisk accessory. Ready for some homemade salsa?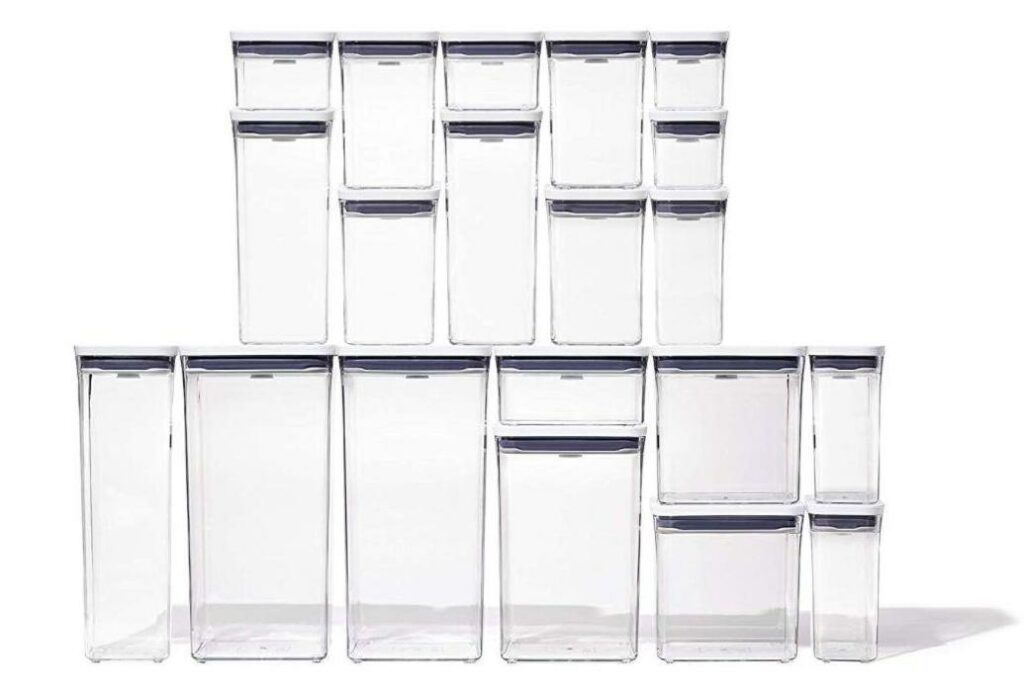 This OXO set is amazing for organizing any kitchen or pantry. With 20 different pieces in a range of sizes and shapes, you can stack them to save space while easily seeing what's inside. Plus, these airtight containers are even dishwasher safe. Store everything from cereal and dried pasta to your favorite grab-and-go snacks.
Here's what you get:
Two 0.2-quart containers
One 0.4-quart rectangle container
One 0.4-quart square container
One 0.5-quart container
One 0.6-quart container
Two 1.1-quart containers
Two 1.2-quart containers
Two 1.7-quart rectangle containers
One 1.7-quart square container
One 2.2-quart container
One 2.7-quart container
Two 2.8-quart containers
One 4.4-quart container
Two 6-quart containers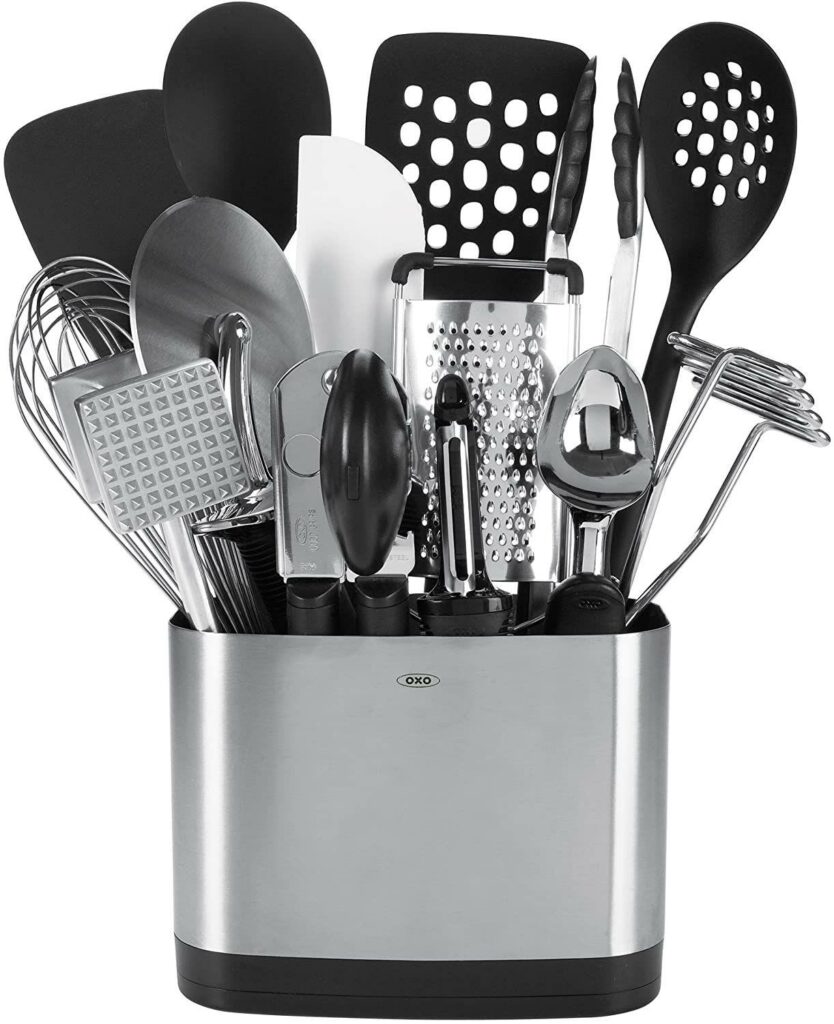 From pasta night to taco night, these kitchen utensils have you covered for every occasion. Great for small spaces, the slim-lined utensil holder is designed to take up as little room on your counter as possible. The nylon and silicone tools are safe for nonstick surfaces and are heat resistant up to 400 degrees.
Here's what you get:
Flexible turner
12-inch tongs
Square turner
Spoon
Slotted spoon
Grater
Swivel peeler
Ice cream scoop
Potato masher
Can opener
Balloon whisk
Spatula
Meat tenderizer
Pizza wheel
Utensil holder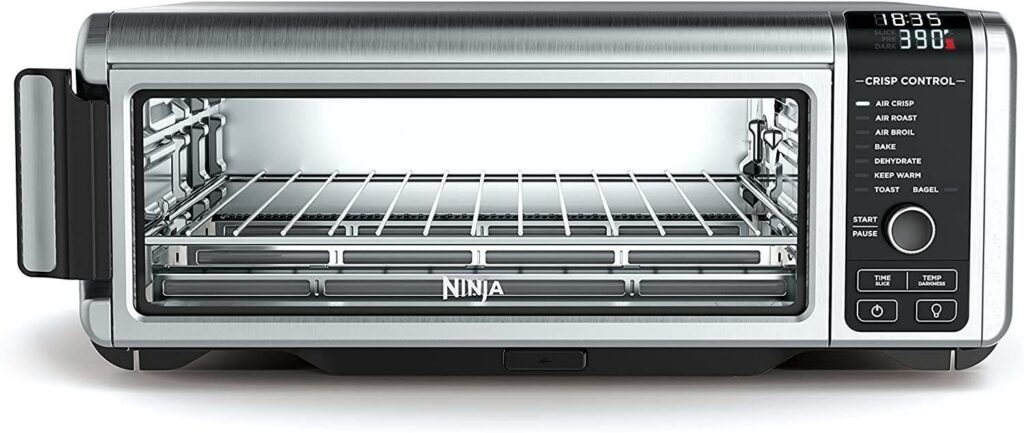 One of the most versatile kitchen gadgets is a multipurpose air fryer. This eight-in-one Ninja model can air fry, air roast, air broil, bake, heat bagels, toast, dehydrate, and keep food warm. Though it's a powerful 1800-watt appliance, deep enough to cook a 13-inch pizza, the flip-away function makes it a space-saver in small kitchens. When not in use, it stores upright and provides access to a removable back panel for easy deep cleaning.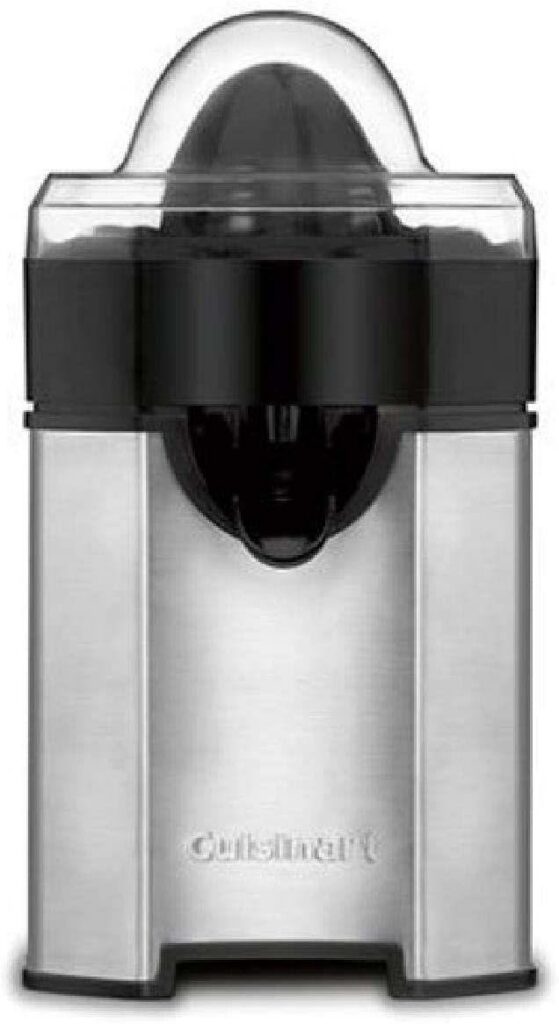 Picture this: It's Saturday morning and you woke up with a craving for pancakes. Whip out this Cuisinart gadget to enjoy your breakfast with a glass of fresh-squeezed orange juice. It's great for all types of citrus, from limes and lemons to grapefruit. It also has a low, medium and high pulp control setting to make your juice or lemonade exactly to your liking. We'll cheers to that.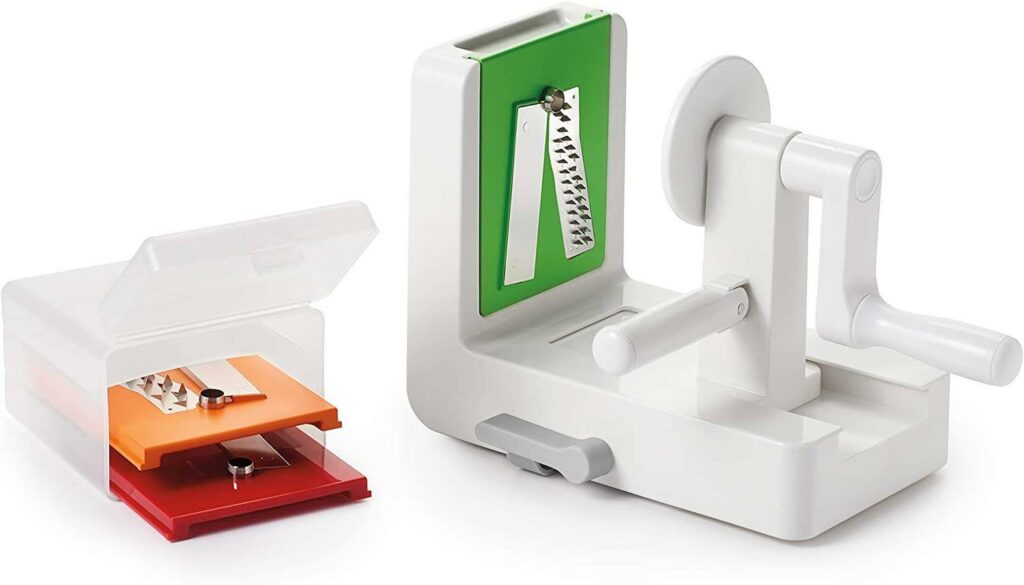 Take your pasta nights to the next level with freshly cut "zoodles." You can use this OXO spiralizer to create spaghetti, fettuccine or ribbon-cut noodles from your fruit or vegetable of choice with a simple twist of the handle. The uniform spirals are also great for curly fries, garnishes and more. Best of all, the suction grip ensures the tool stays put until you get the job done.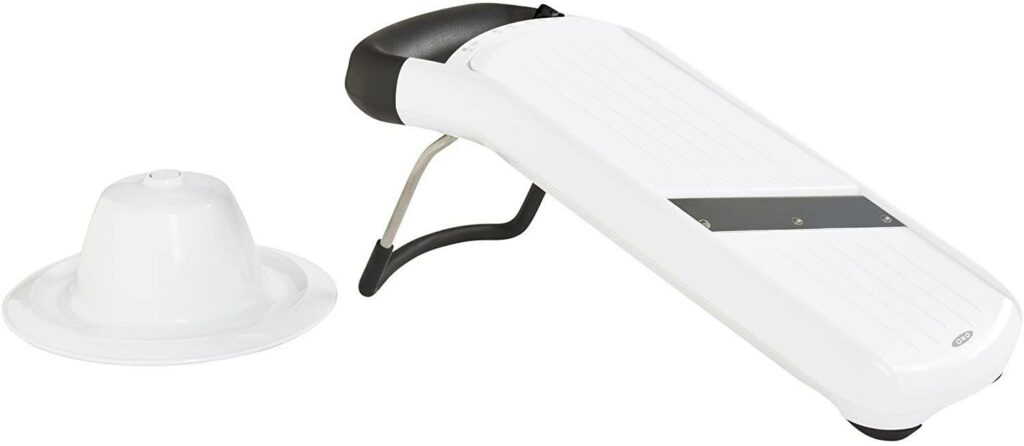 If you're making homemade coleslaw for your first Fourth of July as newlyweds or arranging a cheese board for a date night in, a mandolin slicer will make your prep work a breeze. This OXO gadget offers three slice thickness options, as well as julienne settings. A mandolin is not only a super fast tool for slicing fruits and veggies, it's also a safer option than trying to do the same thing by hand. The easy-grip handle and food holder will allow you to reduce waste without putting your fingers at risk.