Your kitchen should be a place you feel inspired to create, whether your skill level is grilled cheese or Beef Wellington. With these registry gifts from trusted, must-have brands, there will always be room to grow beyond what you think you can do. Plus, even if you love to go out to eat, it's nice to put some music on, get the wine glasses out, and make dinner together on some nights. To help get your ideas flowing, here's our roundup of the best kitchen picks for your wedding registry.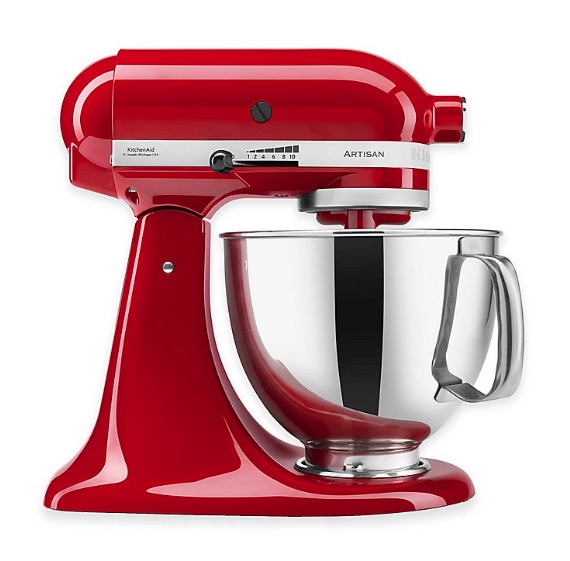 This five-quart stand mixer is a workhorse with 10 speeds that range from a slow stir to a fast whip. It comes with a flat beater, dough hook, wire whip, stainless-steel bowl, and pouring shield, which is helpful to catch rogue icing. You can choose your color, and it looks great on your countertop if you have the space. This item is a must-have on your registry list.
Mix things up
These mixers aren't just for baking anymore. You can register for any of the 15 attachments that work with the mixer to make everything from ice cream to lasagna noodles.
Handy work
It's also good to add a hand mixer to your registry if you don't already have one. Some recipes specifically call for a hand mixer, and if you ever need to beat egg whites for a recipe, it's much easier to use a hand mixer.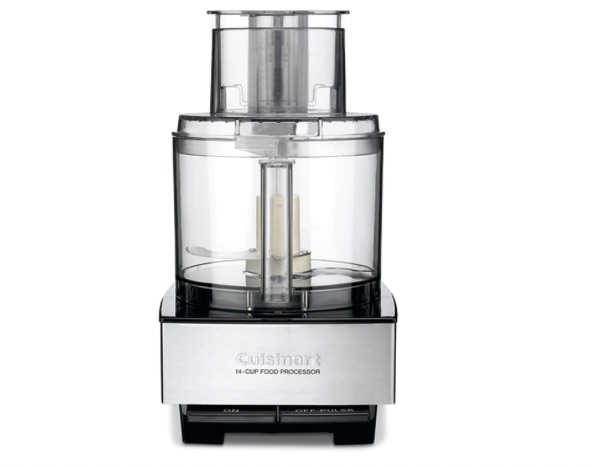 Don't skip this one because you think you'll never use it. This 14-cup food processor is high-quality and easy to use (it's either "on" or "pulsing"). There's an extra-large feed tube, which makes it nice to pour in your ingredients without spilling, and it comes with a standard, stainless-steel slicing disc, a medium shredding disc, and a stainless-steel chopping/mixing blade.
More to process
Love salsa? Make it at home with just a few ingredients in your food processor and impress your love on Taco Tuesday date night. Make pie crusts, hummus, baby food, and more.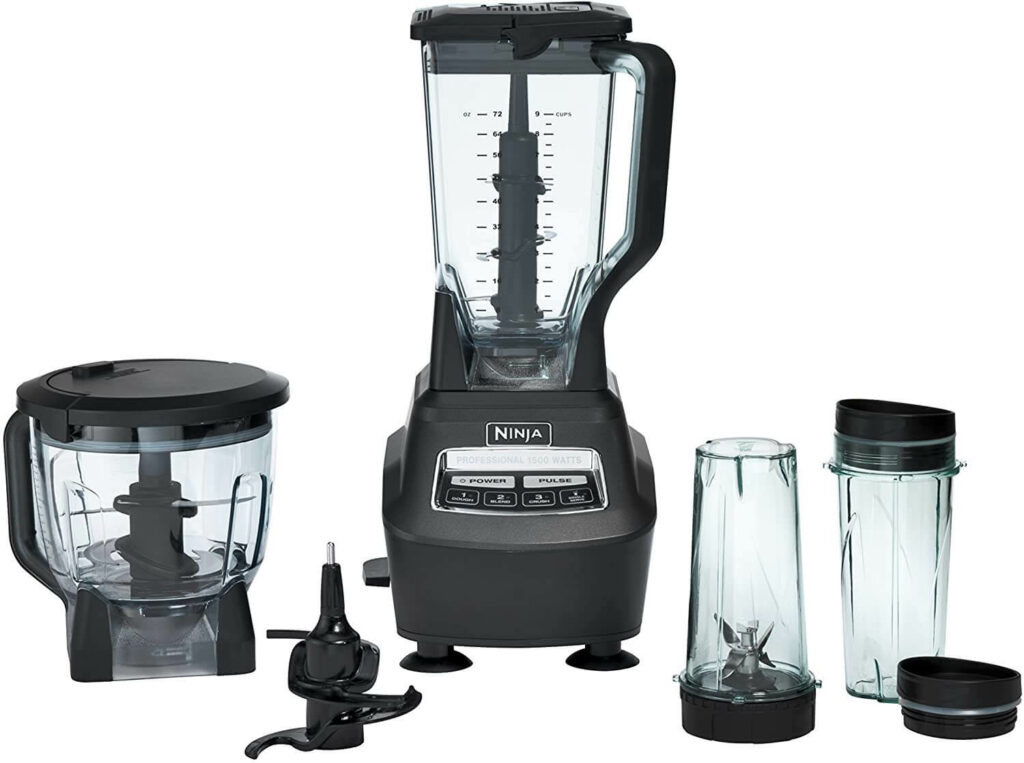 "Mega" is in the name of this kitchen system for a reason. If you want frozen drinks and smoothies, there's a 72-ounce pitcher that "pulverizes" ice to snow in seconds. An eight-cup food processor provides perfect, even chopping and makes up to two pounds of dough in 30 seconds. You get two 16-ounce Nutri Ninja cups with to-go lids. This set includes dishwasher-safe and BPA-free parts and some that have to be hand-washed, too. All in all, it's a great investment for everything from future smoothies to homemade soups.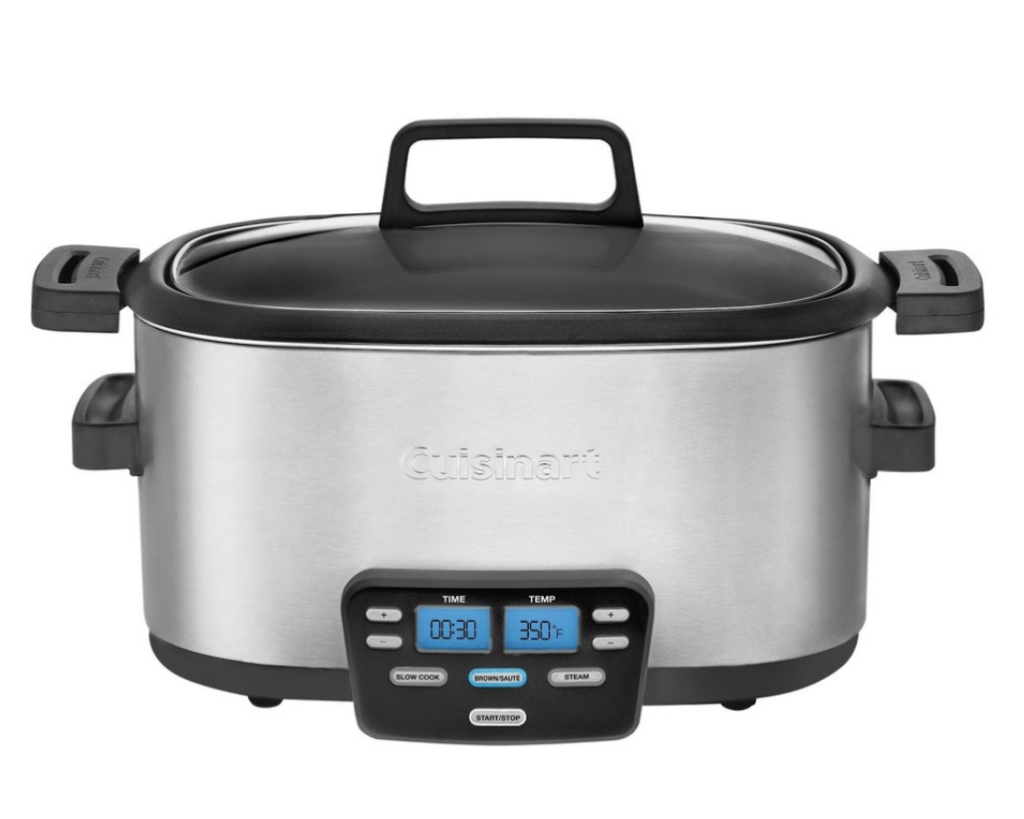 The name is a mouthful, but it has to be broad enough to encompass all the things it can do. Aside from the six-quart size, this cooker can sauté, steam and slow cook with the push of a button. The large LCD screen prominently displays time and temperature settings, while the convenient Keep Warm feature automatically turns on once the cooking is complete to avoid food going cold. Plus, the pot is nonstick and dishwasher safe.
What to make
You can make favorites like beef and broccoli, chicken cacciatore, and the classic roast and potatoes. There are tons of recipes on Pinterest.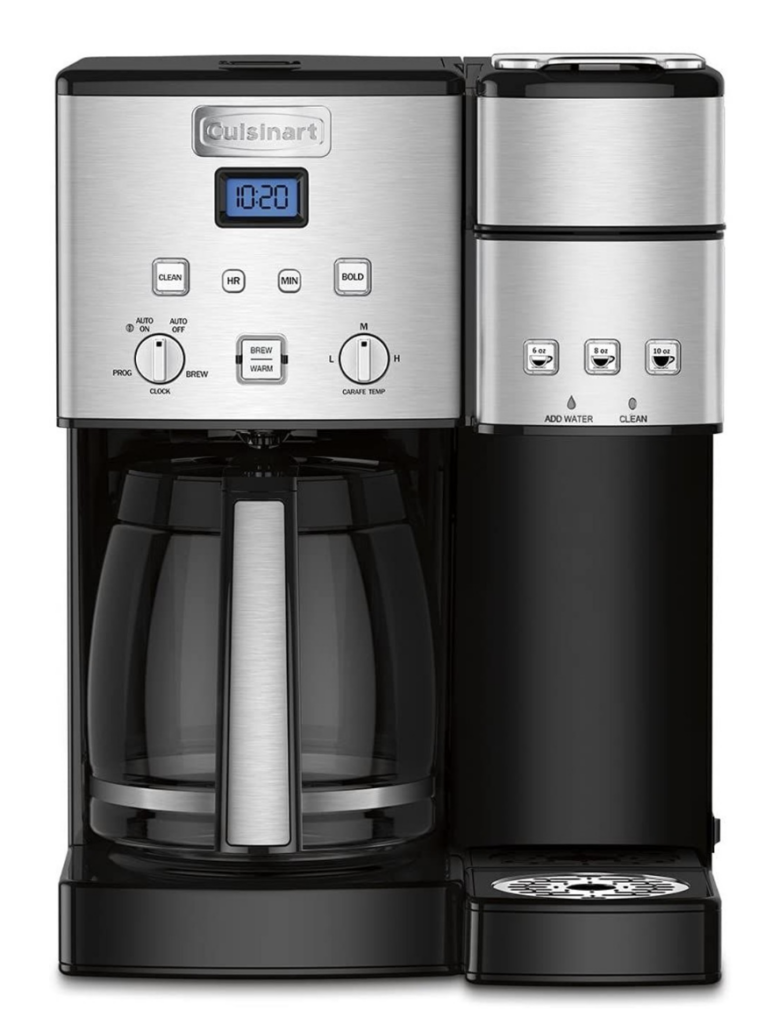 Imagine waking up to the smell of a pot of freshly-brewed coffee, but you're both still in bed. This coffee maker does that, but what we really love is the duality. You can make your 12-cup pot on the weekends to sip on throughout the morning, or fill your thermos on the single-serve side and head out the door as you grab your toast. Brew a six-, eight-, or 12-ounce single-serve size. You can also control your brew strength. Want bold today? Go for it. Just don't forget to add a coffee grinder. Want a morning kick or an afternoon latte? Add an espresso maker.
On the flip side
If you're not a coffee person, add a juicer or a Vitamix to your registry to get your fill of fresh fruits and veggies in the morning.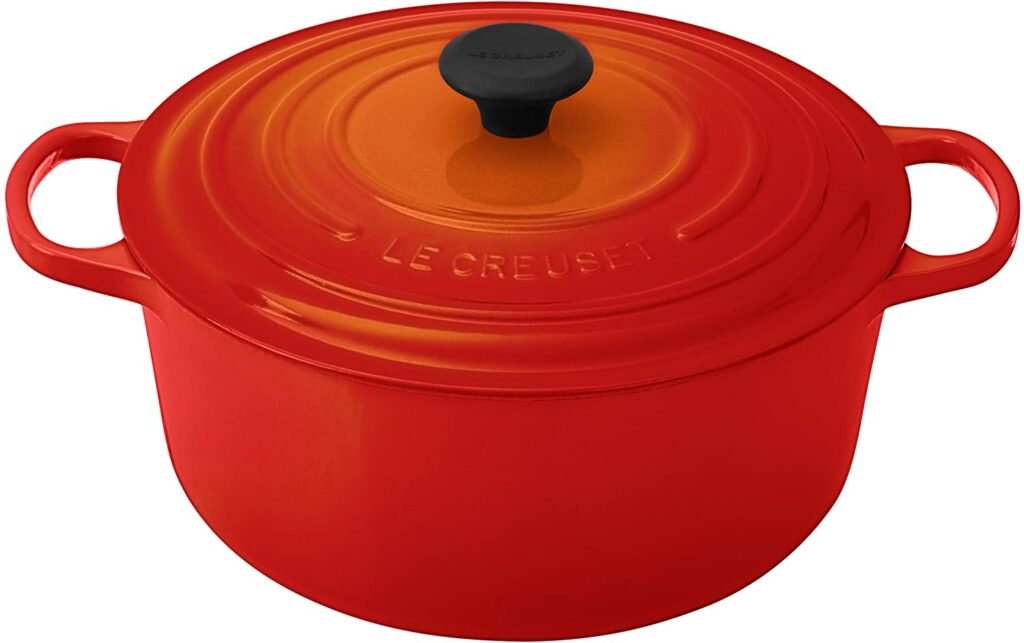 This dutch oven sautes, cooks, and simmers like a dream, thanks to its amazing heat distribution and retention. It's also gorgeous enough to sit out on your stovetop. Dutch ovens come in different shapes and sizes, but this one is a round 7.25-quart, perfect for making chilis and soups. You can also make one-pot chicken dishes, short ribs, or stovetop lasagna. It's like the ultimate casserole dish. These dutch ovens are heavy, but they have hefty handles you can get a good grip on. When getting such a kitchen staple that you'll use over and over again (especially in the fall and winter), we recommend a name brand, like Le Creuset, over an off-brand.
Tip: This dutch oven can go in the oven–at least, up to 500 degrees.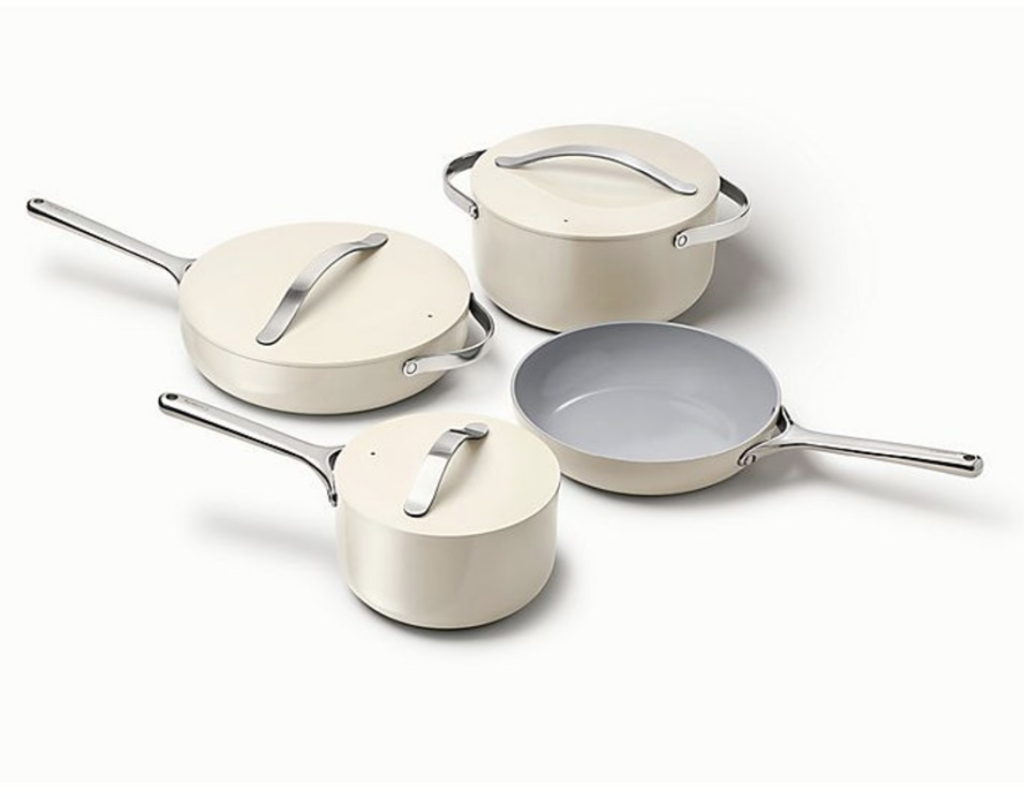 This is a great base set, meaning if you have no "official" set and just random pots and pans, this is perfect to get your cookware collection started. If you do have cookware, this set ensures you have what you need. Each item is also nonstick, which means food doesn't stick to it. Want to up your cooking game and expand your collection? Add one or two cast iron skillets to accompany the set.
Here's what you get:
10.5" fry pan
3-quart saucepan with lid
6.5-quart dutch oven with lid
4.5-quart sauté pan with lid
4 magnetic pan racks and cavas lid holder with hooks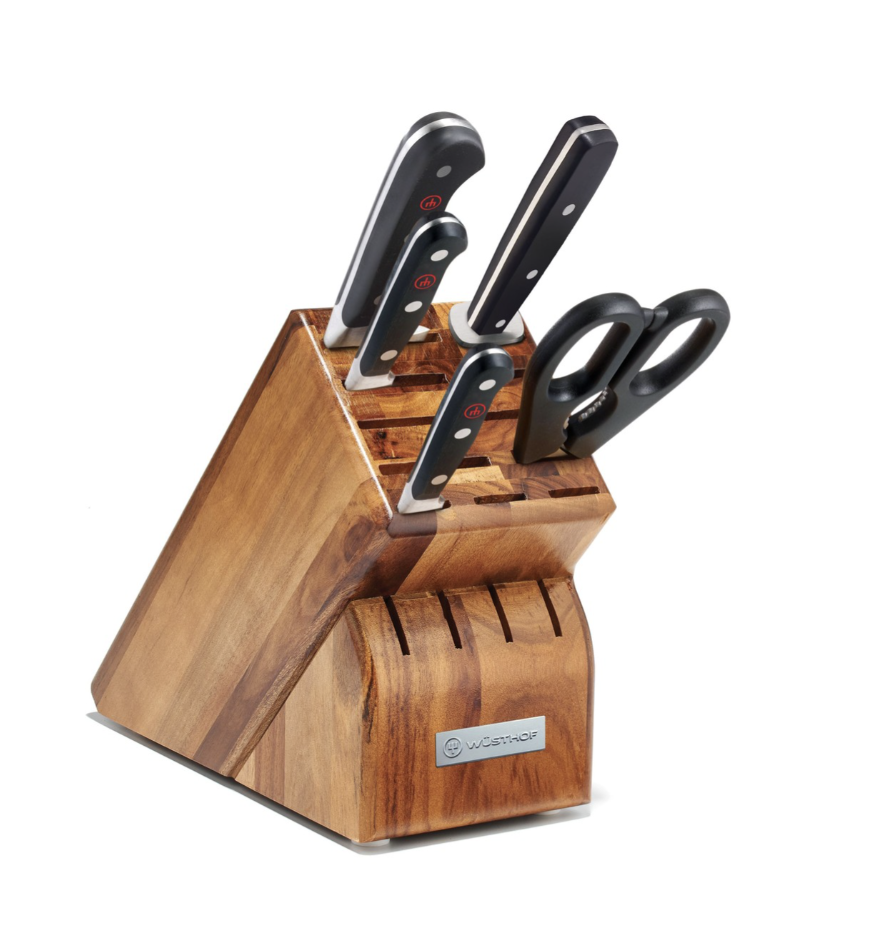 This WUSTHOF set will keep you sharp in the kitchen for years. Each of these go-to kitchen items is made of high-quality stainless steel that helps you cut with precision on any cutting board. They're lightweight, strong, and sleek-looking, with a variety of blades to surely make this your go-to set for all things meal prep. Plus, this set pairs nicely with any silverware.
Here's what you get:
Paring knife
Chef's knife
Serrated utility knife
Stainless Come Apart Kitchen Shears
Sharpening steel
Hardwood knife block to house it all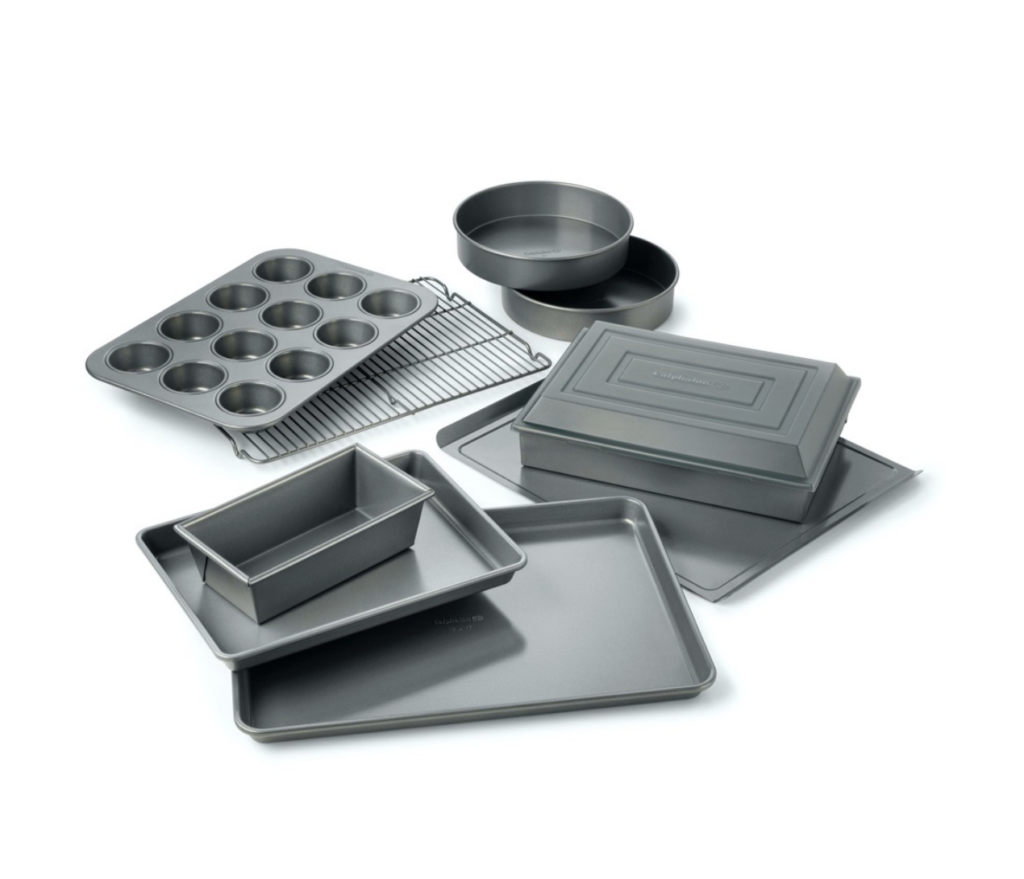 This 10-piece bakeware set is great because it's nonstick and has a diverse offering, meaning you can make a bunch of different foods. Each item has a steel core, which helps food heat evenly, and an interlocking nonstick layer for easy release. Don't forget a set of mixing bowls to be prepared to make anything.
Here's what you get:
Large cookie sheet
12"x17" baking sheet, great for everything from one-sheet Pinterest meals, cookies, sheet cakes, and more
Two 9" round cake pans
9"x13" brownie pan with lid
9"x13" cake pan with lid
Cooling rack
Medium loaf pan
12-cup muffin pan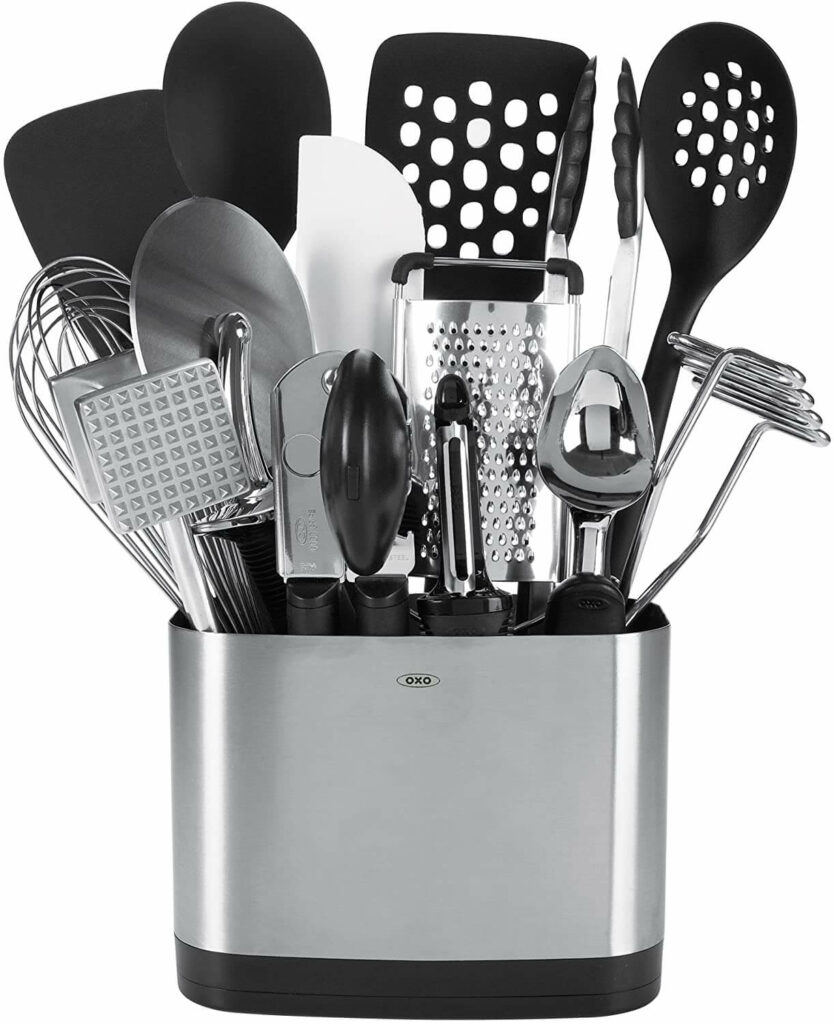 Each of these utensil items has a specific use–and chances are, you'll use them all. Made in the USA, this set is stainless steel and meant to last. The holder has a slim design to take up as little counter space as possible, has a removable drip tray, and is dishwasher safe. From flipping pancakes to grating fresh parmesan over your pasta, this set has you covered.
Here's what you get:
Flexible turner
12" tongs
Square turner
Spoon
Slotted spoon
Grater
Swivel peeler
Ice cream scoop
Potato masher
Can opener
Balloon whisk
Spatula
Meat tenderizer
Pizza wheel
Holder
From gifts, to cash funds, experiences or charitable causes, add any gift you want, from any online retailer, to your Joy registry.