Take a break from wedding planning to imagine your first newlywed trip together. Whether you're lounging on the beach or trekking through the mountains, a good luggage set can make or break that travel experience. With your honeymoon (and other adventures) on the horizon, now's the time to take stock of your travel gear — and what better way to update your luggage collection than your wedding registry?
Adding registry items like hardside luggage and travel gadgets can make your newlywed journeys more seamless and enjoyable. Instead of dealing with luggage that keeps breaking or trying to find your passport in a bottomless backpack, you'll be able to focus on what matters: reveling in new sights, sounds and flavors with your spouse.
Before your big day, explore our guide to the best luggage for your wedding registry. These travel bags and accessories will make it easier than ever for you to hit the road or take to the sky.
Best Checked Luggage
Best Hardside Luggage (Splurge): Away The Large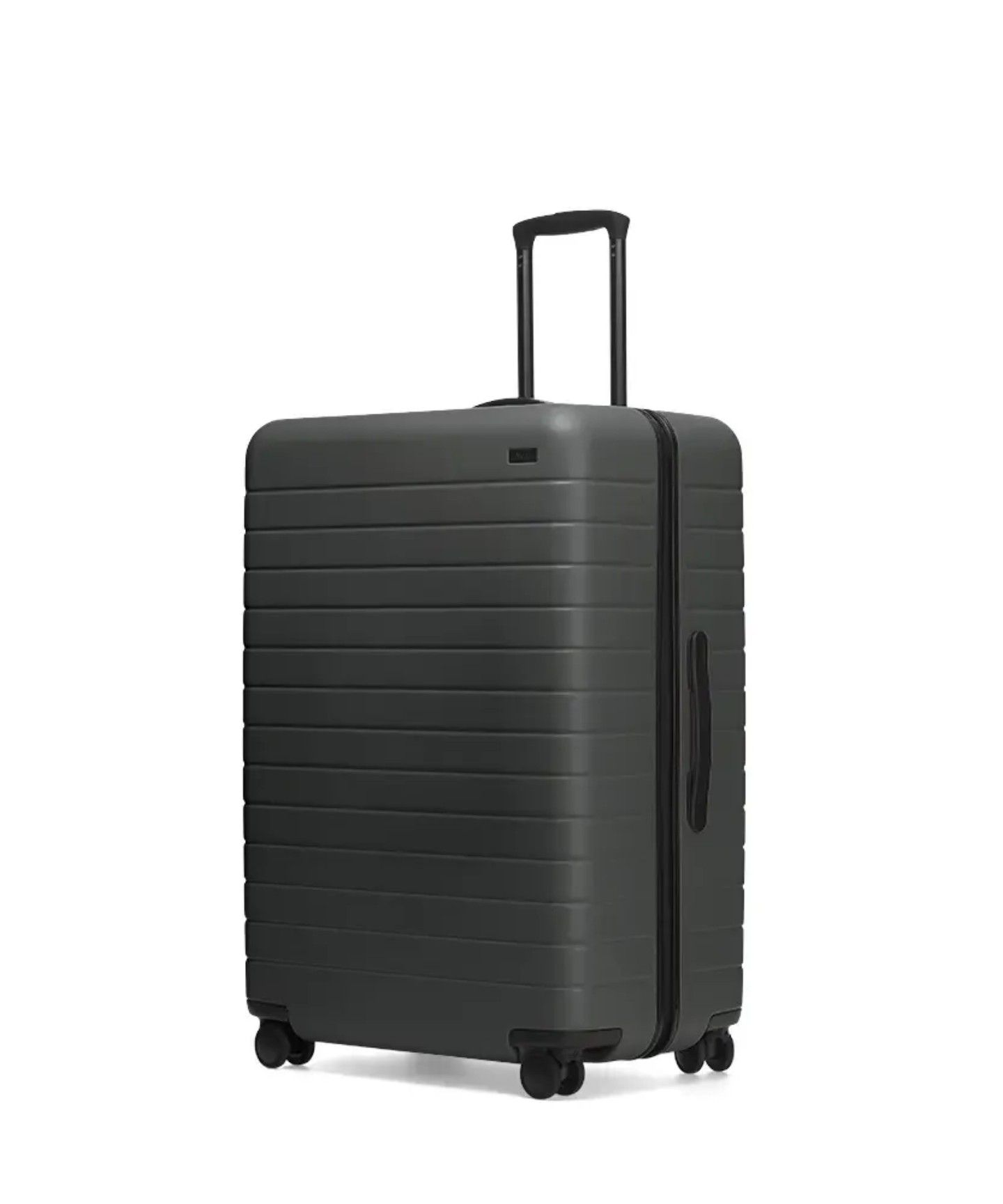 Hardside luggage offers enhanced protection, weather resistance, security and resilience. It's a must on every traveler's wish list, and Away is a go-to-brand for hard-shell, upright luggage.
This hardside case will have you traveling in style with its sleek profile and impressive selection of colors. We've all experienced how difficult it can be finding your suitcase in a sea of bags that all look the same. That's not an issue with Away luggage. The Large is offered in an array of muted colors, from blush pink and forest green to asphalt gray and coastal blue. In addition to aesthetic appeal, this luggage is super durable and has a compression system that helps you pack more items within its 99.2-liter interior. It also comes with a hidden laundry bag to separate clean and dirty clothes, a TSA-approved lock, and 360-degree spinner wheels.
Add some personality to all those newlywed trips you'll be taking by adding this American Tourist bag to your wedding registry. Its lower price point makes it a more affordable wedding gift option for guests who want to indulge your sense of wanderlust. The Moonlight luggage is available in a classic rose gold or fun prints like the galaxy-inspired Cosmos or Ascending Gardens floral motif. Weighing in about a half-pound less than the Away The Large suitcase, this spinner is a lightweight 11.02 pounds. It's also expandable by 1.5 inches (a feature typically only available with softside luggage), providing enough space for the extra shoes and apparel you'll need to pack for those longer getaways. Staying organized is also a cinch with this bag, as it opens like a lay-flat book and has compartments on both sides. In addition, the bag provides a smooth ride with its spinner wheels.
Best Carry-On Luggage
This innovative carry-on luggage not only adds convenience to your travels, but also helps keep you healthy. The bag features Samsonite's proprietary antimicrobial handle technology, which means there's an antimicrobial additive on the trolley grip and top and side carry handles. This works to continuously suppress the growth of bacteria and mold. Another perk is the bag's multifunctional compression panel divider that promotes organization and creates an extra space for souvenirs or other travel necessities. Inside, there's a zippered pocket that keeps damp items contained. If that's not impressive enough, the bag is also eco-conscious, using an interior liner fabric made from 100-percent recycled plastic bottles. This luggage is an easy registry item for those wanting to seriously elevate their travel game.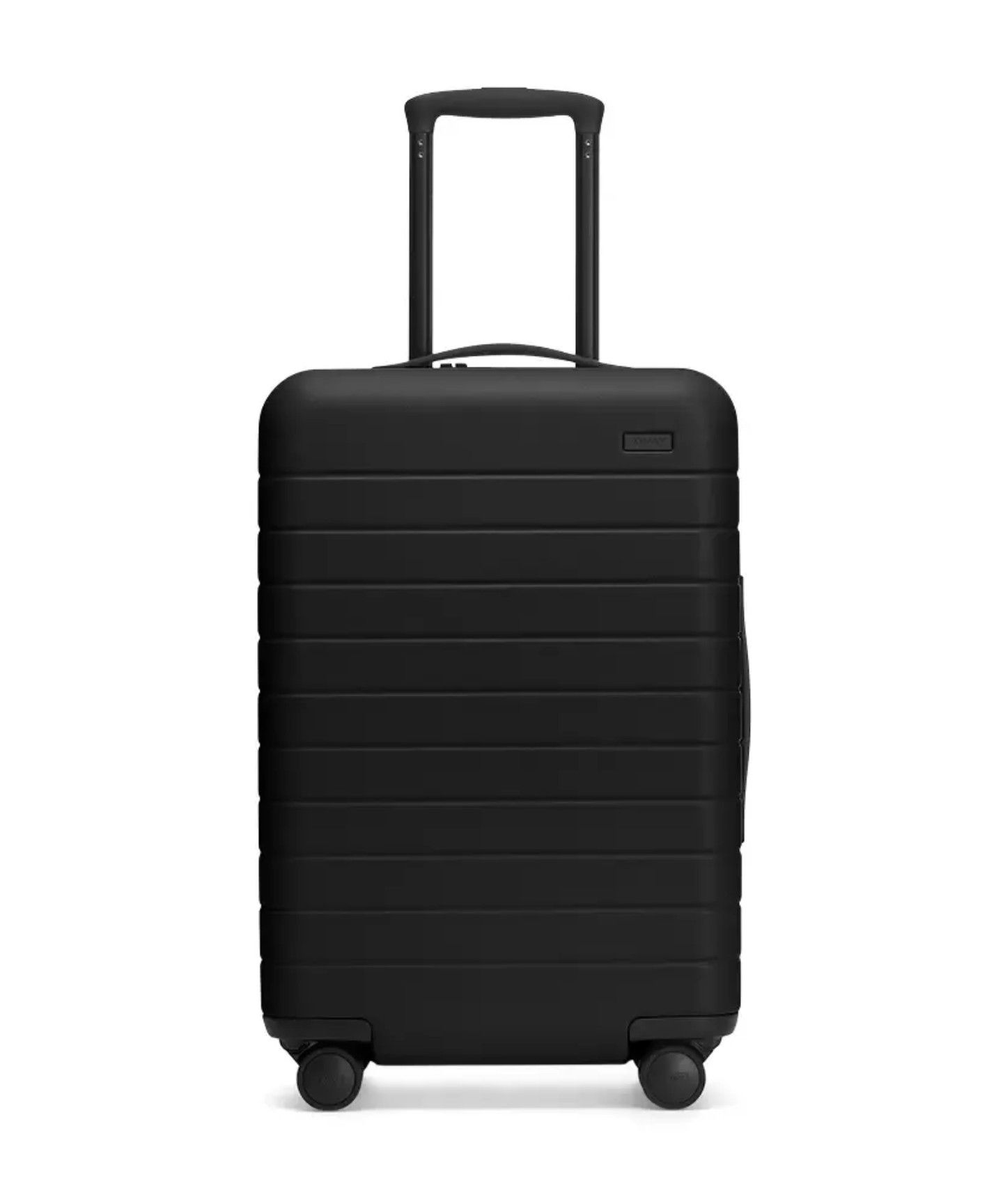 Who needs a weekender when you can go "Bigger"? If you always find it hard to close your carry-on, this is the travel bag for you. The Bigger Carry-On is a hard-shell suitcase small enough to fit in an overhead bin, but large enough to hold all your travel essentials with a 48-liter internal capacity. In addition, the interior compartment system helps prevent your belongings from getting jumbled together and the hidden laundry bag makes it easy to store soiled clothing. Spinner wheels offer 360-degree rotation, making that last-minute dash through the airport easier than you ever imagined. One of our favorite features is the built-in charger and adapter that can be ejected if you need to check your bag. The two-port charger is available as an add-on for an additional fee. And because we can almost guarantee your soon-to-be spouse will want to use your bag to charge up their devices, we recommend registering for two.
It's time to replace your worn-out travel tote. Bring sophistication and ease with you wherever you go by traveling with this Samsonite backpack that stashes easily in under-seat storage space. This stylish bag is a bit like a traveling office, as it has padded compartments and pockets for things like laptops, tablets, smartphones and headphones, and a sleeve for important documents. The functional design also allows for traditional or wireless charging via the front-zip pockets. RFID lining in a hidden back pocket offers an extra security measure, as it prevents thieves from skimming chips in your passport to obtain personal information. If you want to give your back a break, you can utilize the luggage pass-through sleeve, which allows the backpack to attach to most upright handles on rolling suitcases.
Best Travel Accessories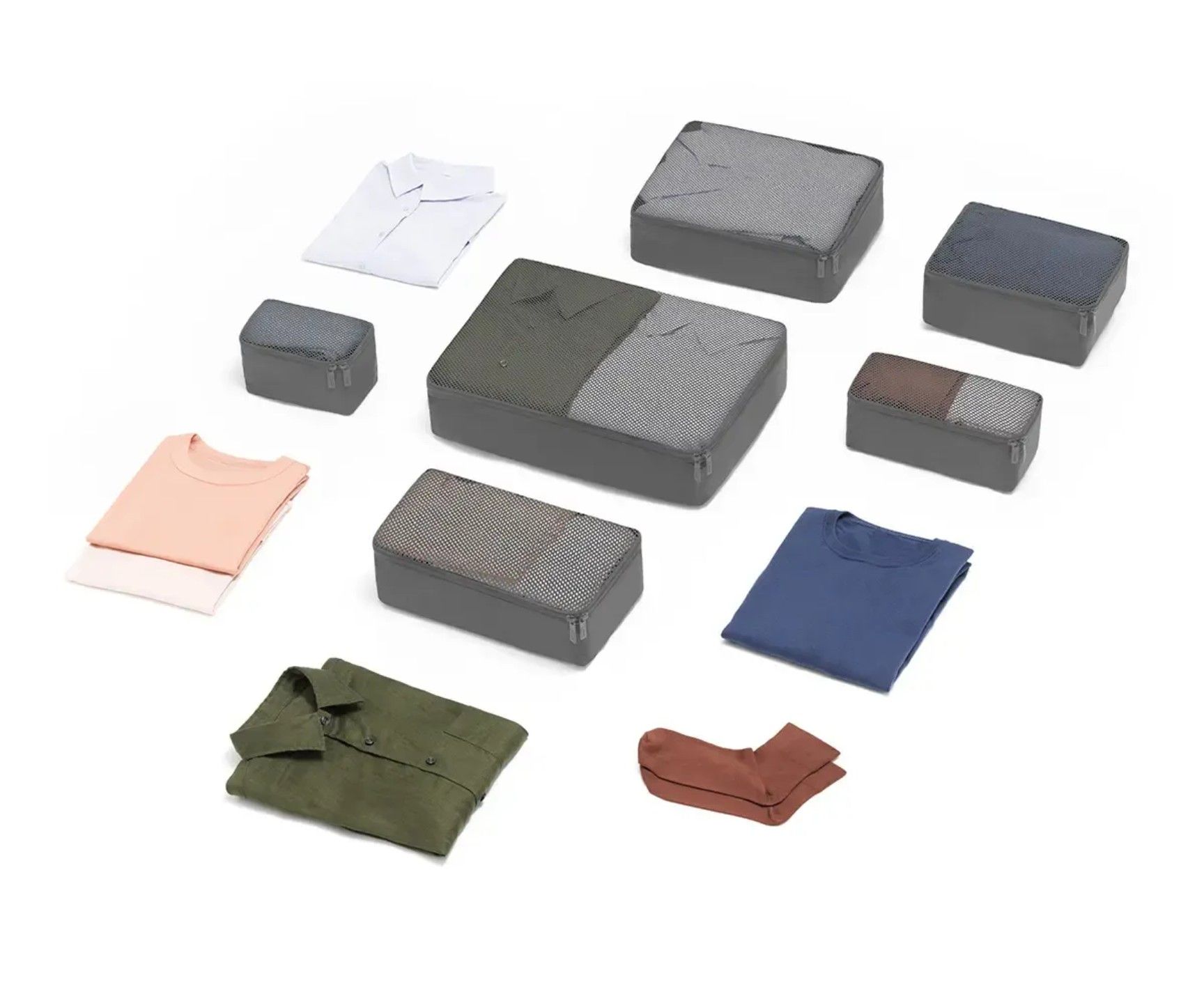 Packing cubes are the secret of many pro travelers, as they allow you to compress and organize all your belongings — meaning you can pack more without your bag becoming overstuffed. The Away packing cubes are designed to fit perfectly in the hardside luggage collection, and are made from water-resistant nylon. The lightweight material won't add any bulk to your bag, plus it prevents damp clothes from impacting dry items. This set comes with six packing cubes in a variety of sizes, which allows you to sort things like underwear, socks, bathing suits and pajamas into separate compartments. Because each cube has a mesh panel, it's easy to know what's inside without undoing the zipper. While this travel accessory can enhance any type of trip, it's especially handy if your itinerary includes multiple stops.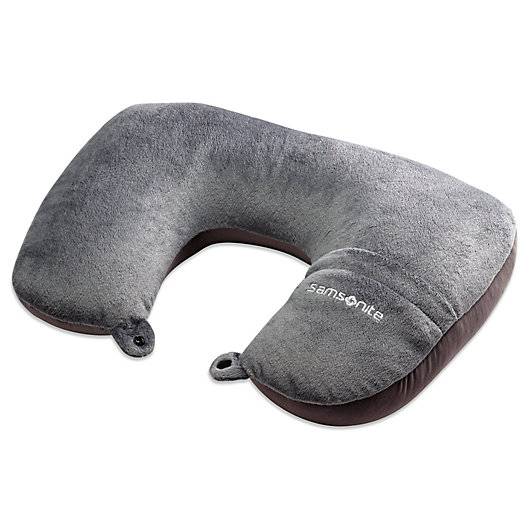 Say yes to portable comfort by registering for Samsonite's convertible travel pillow. This pillow can easily change from a U-shape to square in a matter of seconds, making it adaptable for any travel scenario. So whether you're trying to get some sleep on the go or just add comfort on a long plane, train or car ride, this pillow could make all the difference for your neck and shoulders. When it's time to move, the pillow slips into a storage pocket and can be clipped on your backpack or luggage for easy transport. Be sure to register for two — this is one wedding gift you won't want to share.
Keep your personal data safe during the hustle and bustle of travel with this Samsonite RFID passport wallet. The protective feature blocks signals encoded in passports, IDs and credit cards with RFID chips. In addition to a notch for holding your passport, this wallet has four slots to securely hold your cards and an internal zippered pocket perfect for stashing a bit of emergency cash.