Defined by its rich history, neoclassical monuments, and cherished memorials, Washington, DC. is a compact city on the Potomac River that represents prosperity and a perfect proposal setting. The U.S. capital is also home to a variety of iconic museums, vibrant dining venues, and eclectic neighborhoods, all flourishing like the many cherry blossoms that surround DC in springtime, offering ample opportunities to proclaim your everlasting love. So if it's a historic proposal you're hoping for, look no further than Washington, DC. where the memories of treasured moments—like your engagement—live on for eternity. Here's a look at the 5 best places to propose in DC.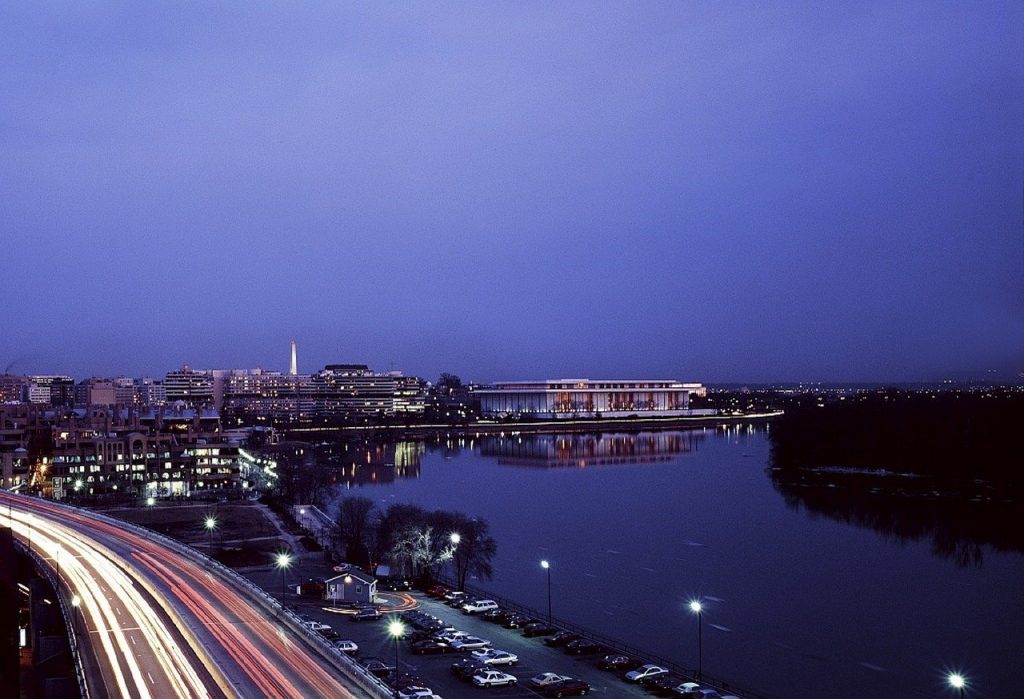 The John F. Kennedy Center for the Performing Arts, which opened on September 8, 1971, utilizes its multi-dimensional facility to celebrate diverse artistic performances including ballet, theatre, orchestra, chamber, and much more.
The Kennedy Center is home to three main theaters: the Concert Hall, the Opera House, and the Eisenhower Theatre. For your proposal in DC., consider its open-air rooftop terrace, an experience that is free of charge from 10 a.m. to midnight and offers panoramic views spanning from the Lincoln Memorial in the East to the Rosslyn skyline in the West.
The Potomac River and Washington Harbor are also viewable from this unique DC. location. Both history buffs and romantic partners will have a reason to celebrate the history and love that surrounds them.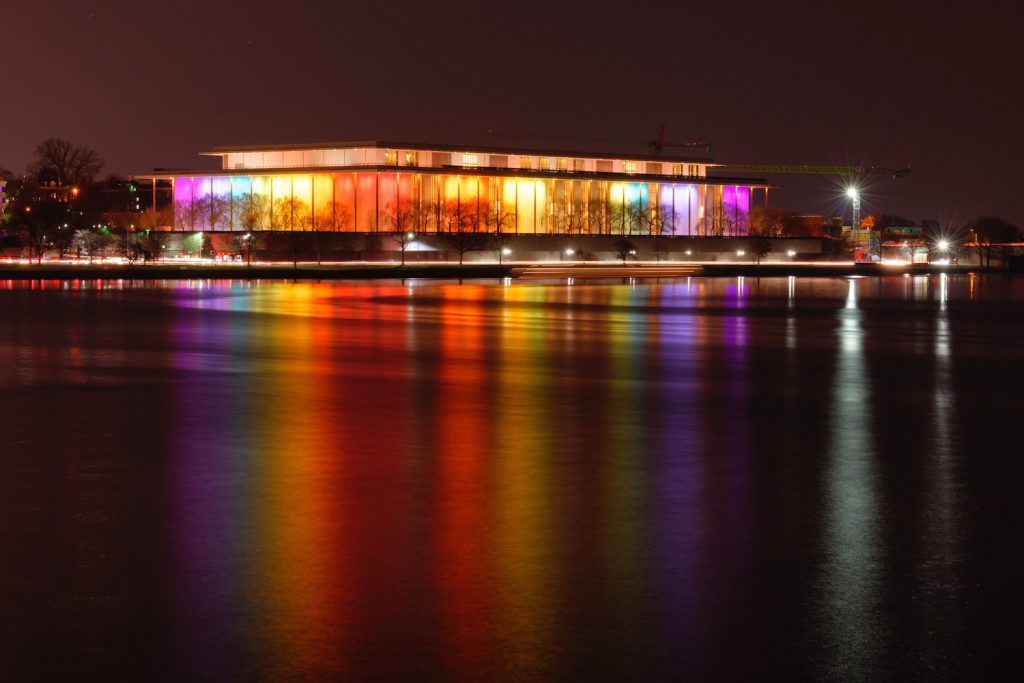 Georgetown Waterfront Park, which stretches along the banks of the Potomac River to the Key Bridge, is a 2011 addition to Georgetown's Historic District, DC's oldest neighborhood.
As you and your partner walk down the cobblestone streets while admiring the charms of this lively neighborhood, consider a date night along the waterfront where your marriage proposal will be as spectacular as the scenery around you.
From a booze cruise on the Potomac Paddle Pub or an outdoor movie in the park to a night of ice skating on Washington Harbour's dancing fountain, romantic areas along this waterfront are easy to spot.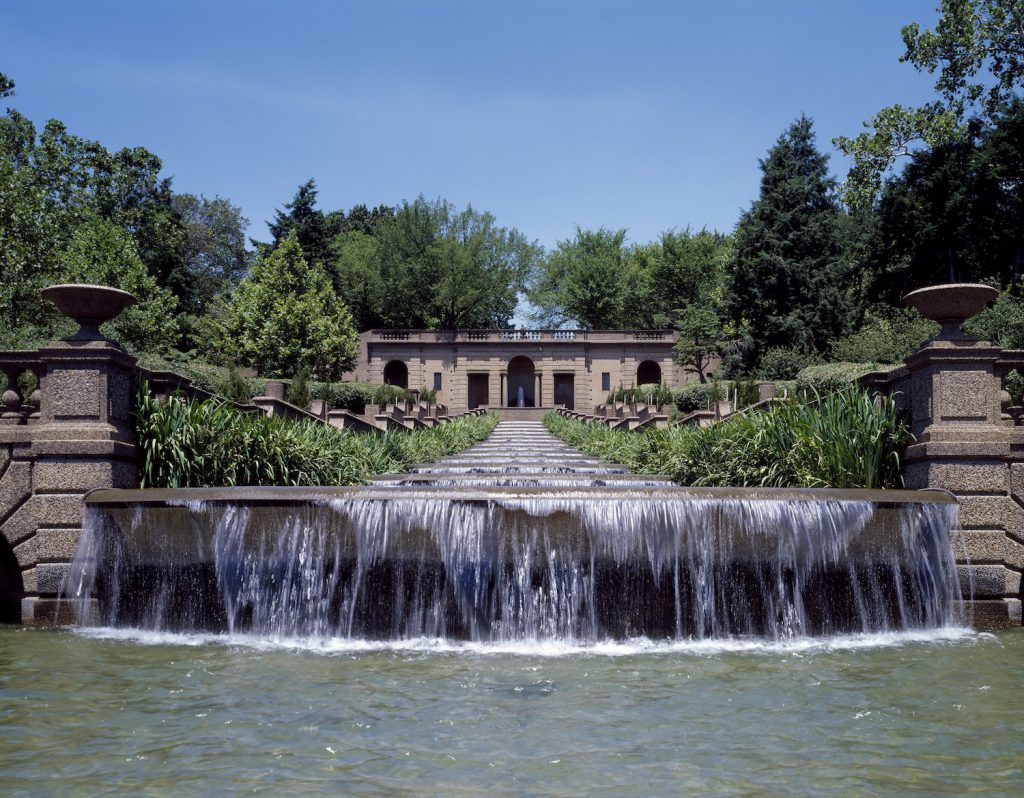 Why not take a break from historic sites by visiting Meridian Hill Park in Columbia Heights? An incredible setting for your marriage proposal, this 12-acre structured park provides lovebirds with DC's finest photo op and a 13-basin cascading waterfall.
Alongside this water feature, Meridian Hill Park includes a variety of finely-crafted statues and memorials, honoring the likes of Joan of Arc, President James Buchanan, and others which are all brought to life during the park's lively Drum Circle. This is where drummers and dancers come together on Sunday afternoons to celebrate music with one another.
This 20th-century Neoclassical public park is even more gorgeous after a late-winter snowfall when the cherry blossoms slowly begin to bloom, similar to you and your sweetheart's new life once they embrace that beautiful engagement ring.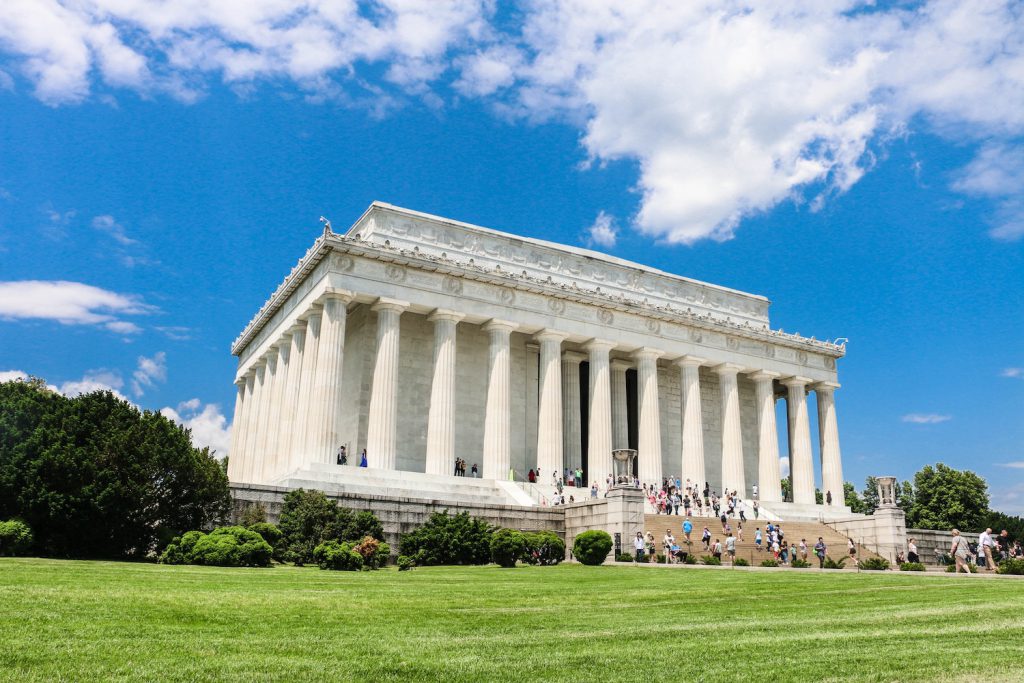 Across from the Washington Monument rests the Lincoln Memorial, built from 1914-1922, to honor the 16th President of the United States, Abraham Lincoln.
The memorial, complemented by a massive reflective pool, has played host to numerous moments in US history including the 1963 March on Washington where Martin Luther King Jr. delivered his famous "I Have a Dream" speech.
Considered to be the most visited site on the National Mall, the Lincoln Memorial is nothing short of iconic which is why it offers such an awe-inspiring setting for your marriage proposal. Its solemn chamber and 36 columns represent the foundation of your relationship, reminding you that special moments, like your proposal, will be remembered for all time.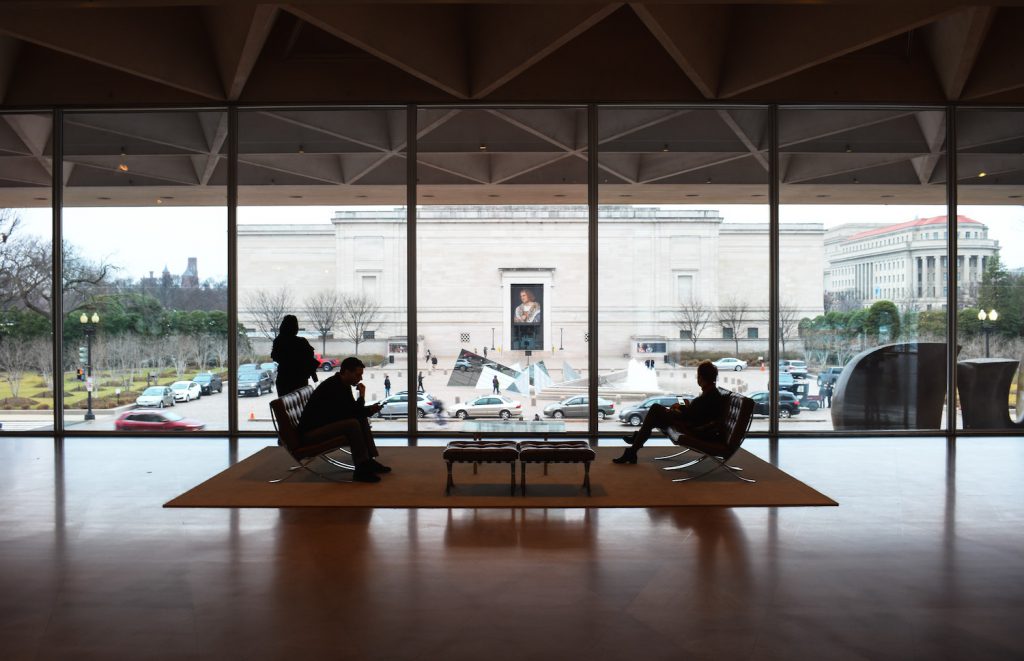 Rounding off our list is the National Gallery of Art, located on the National Mall and open to the public free of charge. Established in 1937, this setting offers a collection of sophisticated paintings and relics and a regularly changing exhibition calendar that highlights events from the Renaissance era to today's contemporary period.
The National Gallery of Art is also home to five separate cafés, including a gelato bar to satisfy your love's sweet tooth, while the Sculpture Garden offers a large fountain and an ice rink in the winter months.
Proposing at an art museum gives you a unique and intimate experience, even if there is a crowd. You can listen to your sweetheart's thoughts on a specific piece of art or tell them what some of the museum's relics mean to you. Then, if you're gifted with a moment of solitude together, pull out that ring, explaining how there is only one prized relic you're thinking about stealing from the museum — them.
Up Next:
Set up your wedding website in minutes with design options to make yours truly unique.