The wedding registry has solved the qualms of the newlywed couple since 1924, the year the Marshall Field's department store, first founded in Chicago, instituted the practice of the wedding registry that allowed couples to share a list of specific items they wanted as gifts with their wedding guests for the very first time. The practice, though quite simple, spared both parties the mental effort typically required to coordinate finding and giving the perfect wedding gift. Perhaps more significant, the strife of receiving the same set of plates for the third time and forcing a smile ceased to exist for couples around the globe.
Throughout each generation, wedding registries have reflected our ideas around what creates a happy life and marriage, ranging from sets of china, perfect for entertaining loved ones once every ten years, to smart home devices designed to make life just a tad easier.
It should come as no surprise that today's wedding registries are already looking different from what they were ten years ago, as many couples begin asking for charitable donations in place of traditional gifts. This specific type of wedding registry, coined a "charity wedding registry," enables wedding guests to easily donate to the couple's favorite nonprofit organizations, allowing couples to raise funds for the causes they care about in place of traditional wedding gifts.
Below we explore why charitable donations might fit well into your wedding registry, how to choose the right charities and nonprofit organizations for your registry, and the simplest process for setting up a charity registry for your big day.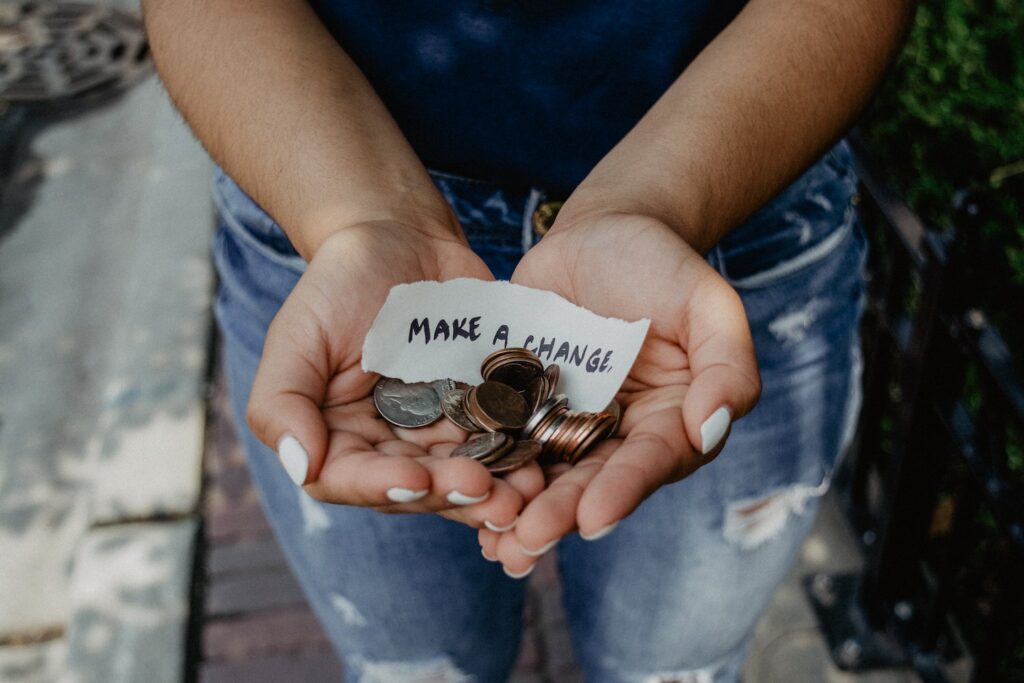 Charitable Donations Make Everyone Happier
Asking for charitable donations as opposed to material things aligns with the values millennials hold close. A 2016 survey conducted by the Millennial Impact Report showed that 86% of millennials believed they could make a positive impact on the world, valuing social and environmental change at the forefront, and in 2017 another survey showed that 69% of millennials donated to charitable causes. For many, supporting social and environmental causes can bring joy and purpose into their lives than the newest technological gadget.
The Best Day of Your Life Can Also Do Good
Charity wedding registries allow couples to ask for (and guests to give) gifts that continue giving. According to an American Express Spending Report in 2016, wedding guests spent between an average of $99 (if they were friends of the couple) and $127 (if they were family members) on their wedding gifts, implying that wedding registries focused on charitable donations have the potential to create significant social, environmental, and humanitarian impact. To put the numbers in perspective, the average charitable donation of $100 made through a wedding registry could provide clean drinking water to over 29 people through an organization like Charity: Water, plant over 100 trees through an organization like One Tree Planted, or provide 40 rapid diagnostic HIV tests through an organization like Doctors Without Borders.
Intentional Wedding Gifts = More Fulfillment and Joy
The best wedding registries are created when newlyweds put intention and thought into the wedding gifts they choose to include. Whether it's a cash gift for a honeymoon, a home appliance that can be used every day of the week, or a sentimental item to remember the big day, wedding gifts are often used as an opportunity to provide couples with a head start to their new lives, whereby family and friends can help newlyweds purchase things they might not otherwise be able to afford. Just like any other quality wedding gift, a charitable donation is an intentional gift that can help a couple kick start their new lives together by helping them make a positive impact on the world through the causes and organizations they care about most.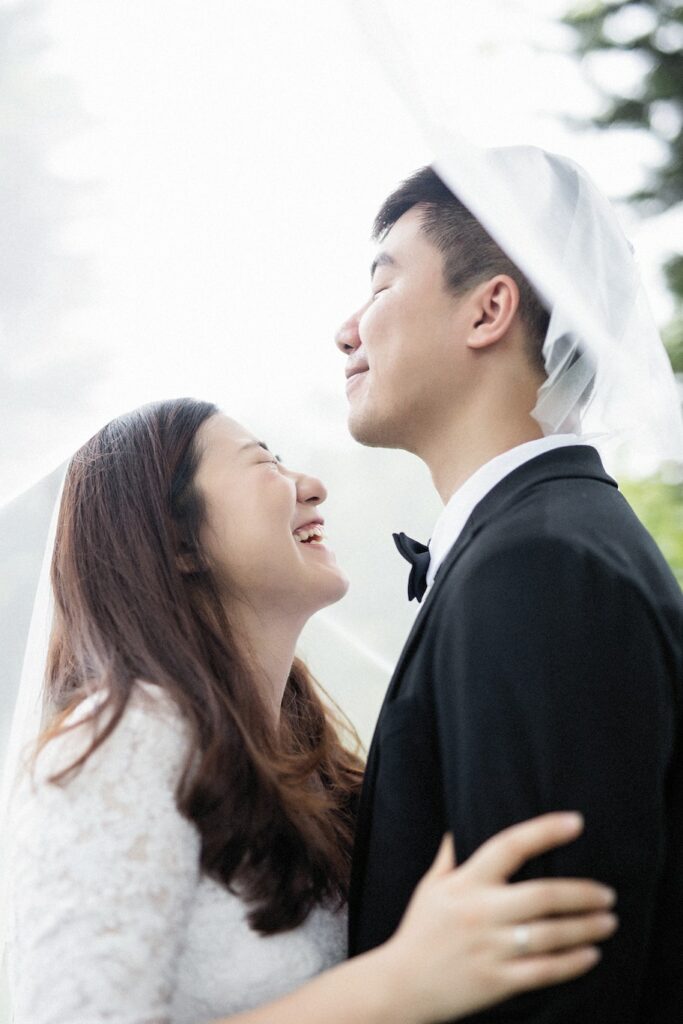 How to Find the Right Charities & Nonprofit Organizations
The best charitable organizations to include in your wedding registry are the ones closest to your heart. Don't be afraid to dig deep, choose organizations that are personally significant, and share the reasons behind your choices with your guests. Whether the gift goes towards racial justice, cancer research, environmental advocacy, animal welfare, or the advancement of public health, your guests will enjoy knowing that their gift not only supports a good cause but represents something meaningful to you and your partner.
After determining what causes you'd like your guests to donate to, makes sure you do your research, for not all organizations are built the same. In choosing the charities and nonprofits for your wedding registry, it is important to verify the legitimacy of each organization you plan to include.
We recommend using Charity Navigator to find nonprofit organizations that function with integrity at their core. Charity Navigator compiles comprehensive data on 160,000 nonprofit organizations to assess overall impact and integrity, including analyses on Finance & Accountability, Impact & Results, Leadership & Adaptability, and Culture & Community.
5 Awesome Charities With Perfect Ratings on Charity Navigator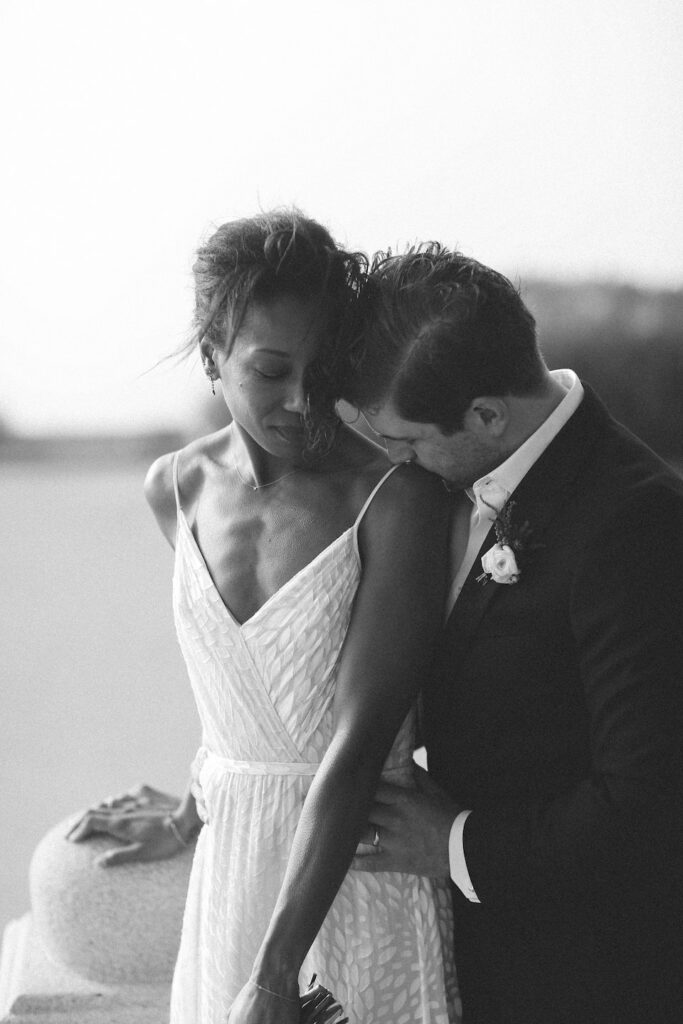 How to Add a Charity Registry to Your Wedding
Convinced that a charity wedding registry is the right choice for you? The easiest way to build a charity registry for your wedding (for free!) is to register and plan your wedding with Joy. Joy allows you to add a charity registry alongside a traditional gift registry and other cash funds, enabling you to ask for the wedding gifts you need and want, allow your guests to contribute to funds for a honeymoon or personal purchase, and raise money for the causes you care about, all at the same time.
Joy is the one-stop wedding planning solution that makes planning the big day intuitive, easy, and stress-free, allowing you to dream up, plan, and experience the most memorable, personable wedding you can imagine. Between a personal wedding website, guest list management, Save the Dates, invites and RSVPs, and, of course, your registry, Joy has everything you need to make your big day special. What are you waiting for?
Up Next:
From gifts, to cash funds, experiences or charitable causes, add any gift you want, from any online retailer, to your Joy registry.