Like many cherished wedding traditions, registries are adapting to the times. Modern couples want a flexible solution that includes cash funds for their dream vacation and gifts that support local businesses. Joy has created an All-in-One Registry that allows you to create a gift list tailormade for your future. Joy's registry offers couples zero fee cash funds for that romantic trip to Italy you've been talking about, curated gift selections to spark some inspiration, and a central place to connect all of your registries. No matter what your life together holds, Joy's flexible registry allows you to give friends and family an easy way to search for the perfect gift without scrolling through multiple websites so they can send you and your partner down the aisle with a gift you'll actually use.
Your attendees want to leave you with something personal that you will remember forever, even if it's the gift of cash. Luckily, Joy's registry has some great ideas for how to make monetary gifts feel more intimate for your guests and benefit you at the same time. For couples looking to mix up their registry with gifts that uniquely define their lifestyle, Joy has you covered. Here are a few ways to utilize our all-in-one registry to get the most out of your collection and leave your guests feeling like they have given you a gift that will stand the test of time.
How To Ask For Cash Gifts
Asking for money in lieu of physical gifts may not always be easy. People look forward to blessing the wedded couple with their favorite cookware or china that they will keep forever. As trends change, newlyweds have become less interested in dishware that is only used once a year and more interested in experiences. Give your guests a peek into your future plans by having them contribute to a specific fund rather than just handing over a card with cash inside.
Within the Joy platform, you can create different funds for your nearest and dearest to contribute to so they know exactly what that money is being used for. Desperately wanting to fly to Australia and snorkel the Great Barrier Reef with your sweetheart and save for a new home? No problem! Create a bucket for both adventures with a set monetary goal. Labeling these cash funds gives guests a personal way to connect with you and your partner by knowing how their gift will help you into the future.
Show your guests how much their gift means to you by including a photo of you enjoying your experience or a snapshot of the plans for your new home in a free custom eCard from Joy. Not only will you get what you want, but you'll give your attendees validation that they helped you along your life's journey.
Whether you are planning an extensive honeymoon or saving for your dream home, you should get every cent of any cash gift. Most fund tools take a percentage of any money a couple receives through their platform, typically between 2.5-3% of the total. That means if you receive $5,000 from family and friends, you are paying the provider $150! At Joy, we don't think that's the best way to set you off into your new life together, so we did away with these charges all together.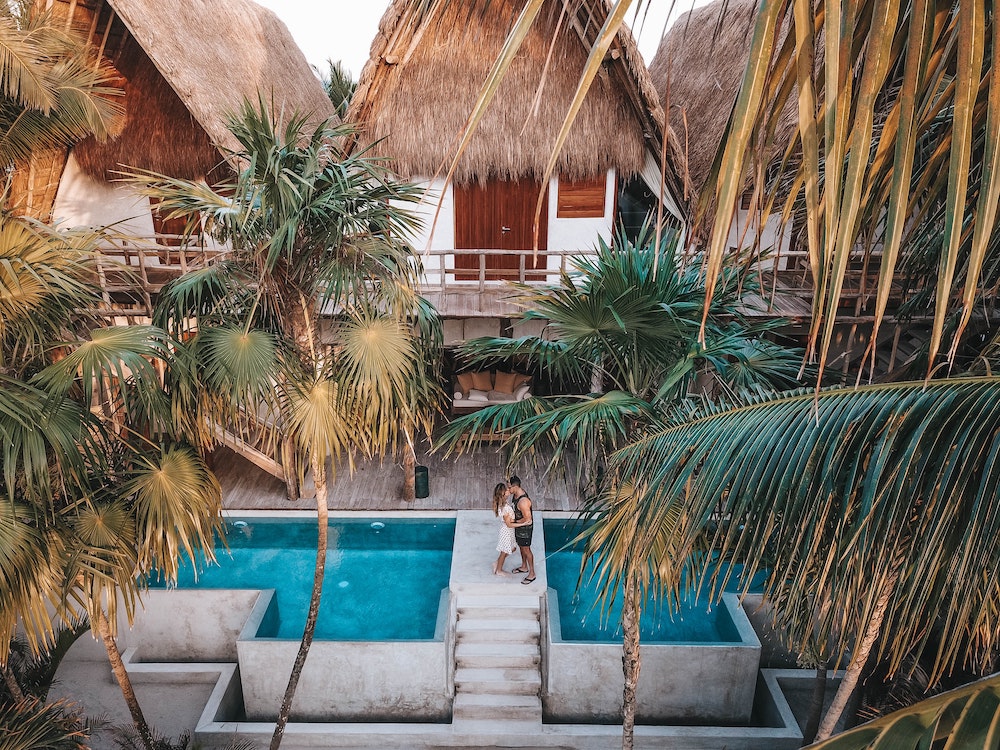 Curated Gift Selections
Adding items to your registry is like shooting an arrow in the dead of night hoping to hit the bullseye. You'll inevitably miss a few unique items offered by smaller shops because of the ease of registering with generic department stores. When you register with Joy, you won't miss a thing. Our experts scoured every corner of the internet to compile the best products to give you a leg up on starting your registry.
Whether you are obsessed with that monogrammed bar set from Pottery Barn or crave that bespoke anniversary wine box from a small retailer on Etsy, you can collect it all in one place. If the item you want is available online, you can add it with ease using the Browser Button. Not only will you stock your gift list with unique, personal items, but you'll be helping small businesses in the process.
Edit Your Registry On The Fly
Do you ever scroll through Instagram and find the perfect product to add to your registry only to completely forget about it an hour later? With Joy's mobile app, you can add that item to your list as soon as you see them. Couples can track funds and gifts they've received or make changes to their portal anytime, anywhere.
Connecting Multiple Registries
Your future can't be contained within one store, no matter how many departments it has. Instead of including links to multiple registries on your wedding website, guests can peruse all of them in one convenient place. So, go ahead, register at Macy's, Crate & Barrel, Pottery Barn, and that snorkeling adventure we mentioned earlier. Your attendees won't miss a thing.
Charitable Donations
Giving back through your wedding is becoming increasingly popular. If you are thinking about reserving space for your favorite charity in addition to anything you've registered for, Joy will wrap your generosity into your list. Just like contributing money to a honeymoon or home fund, your guests can also make a charitable donation in your name.
Where to Start
With so many ways to use your registry, the options are endless! Sit down with your partner and have a discussion about the things that mean the most to you. Are you avid cooks but lack the best kitchen tools? Check out Joy's expertly curated kitchen collection for inspiration. Planned your honeymoon but desperate to indulge in a few pricey experiences while you're away? Select some must-have activities and create a fund for family and friends to contribute.
It's important to be selective with your registry. With so many ways to receive gifts, you'll want to make sure that every item, fund, and/or donation is exactly what you want. Not only will your guests appreciate the transparency, but they will adore seeing you truly enjoy their gift.