A city with significant history and modern wonders, Atlanta, Georgia has adopted a community of world-class southern charm and first-rate sophistication. This has made it one of the more popular destinations in the Southeast region of the US, especially for couples.
Whether you want to explore a historical or recreational activity, among the city's numerous arts, sports, and outdoor attractions, Atlanta offers you a special ambiance for your proposal once you're ready to take the leap.
After all, the Empire City of the South remains a place where impossible dreams seem to take form. Read on for four proposal ideas to create your perfect Atlanta engagement—and make history yourself while you're at it.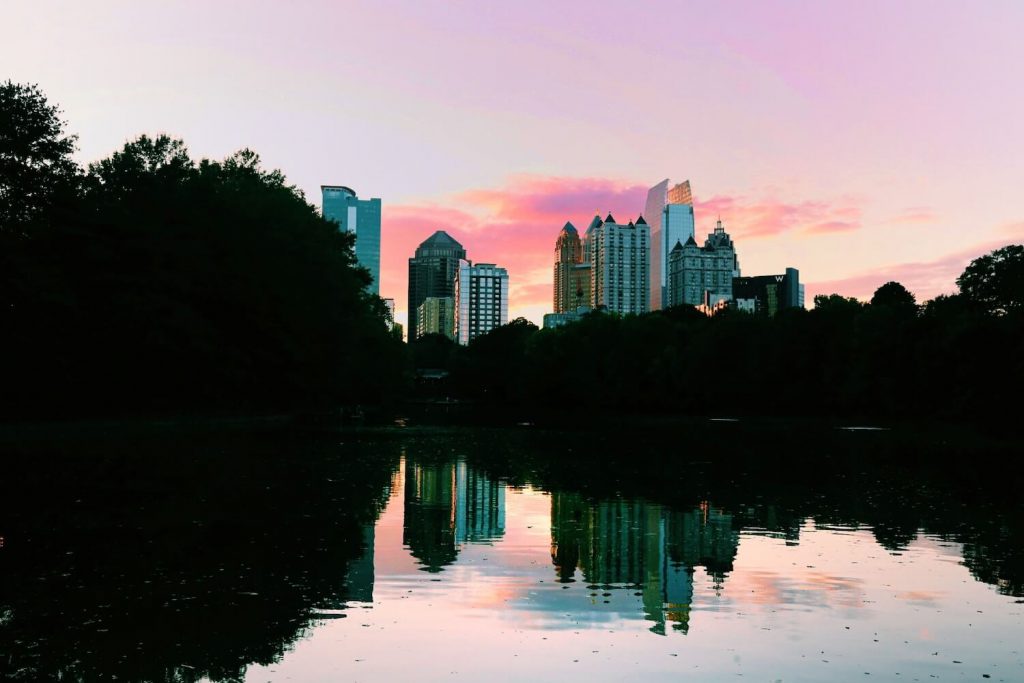 Located just over a mile northeast from Downtown Atlanta, Piedmont Park is an urban space with gorgeous views of the Atlanta skyline that plays host to a variety of group workouts and swimming activities.
What about a setting for your engagement? There is a collection of diverse proposal spots within this beautiful park such as the Piedmont Park Green Market, which takes place every Saturday from late-March – November.
Take your sweetheart here to experience an array of artisan goods presented by local farmers while taking in chef demonstrations and live music. It could remind you that the love you have for each other is also organically grown, helping it live longer, healthier, and happier.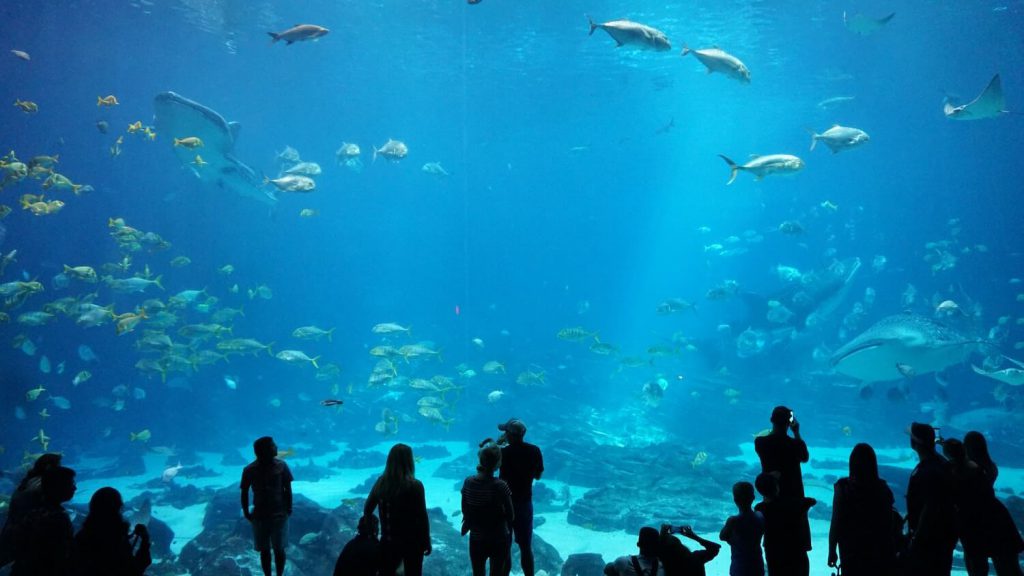 A public attraction that opened in 2005, Georgia Aquarium is home to hundreds of different species and thousands of animals, all beneath a whopping 10 million gallons of water. It had also maintained the title of the World's Largest Aquarium for seven years until it was surpassed by the Marine Life Park in Singapore.
Prepare to dive into the many galleries and exhibits this aquarium has to offer. You and your sweetheart will encounter multiple awe-inspiring specimens including a collection of beluga whales, bottlenose dolphins, whale sharks, and manta rays.
If you're feeling lucky, find a moment when you and your love are alone, perhaps in the aquarium's immersive exhibit tunnel, and fall to one knee and tell them: "We may not have found Nemo, but we found each other, and you're one thing I'll never let swim away."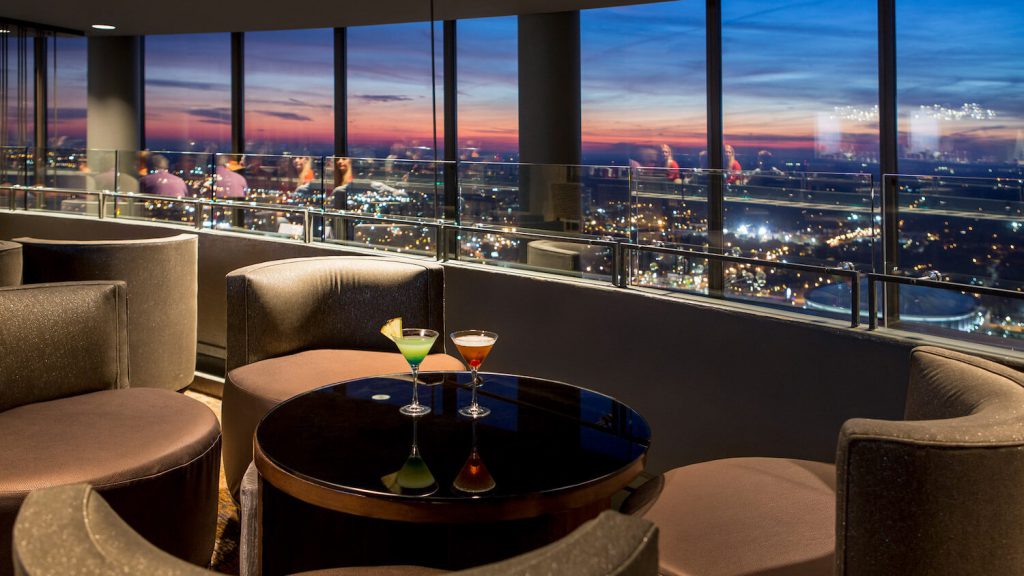 The Sun Dial Restaurant, Bar & View is a tri-level complex that sits atop the Westin Peachtree Plaza. It features an upscale restaurant, a cocktail lounge, and an observatory level that offers guests an incredible 360-degree panoramic view of the Atlanta skyline—723 feet above the ground.
Envisioned by Executive Chef Justin Mason, the restaurant's menu offers you and your love an original twist on Atlanta dining, utilizing seasonal ingredients with a contemporary flair, making your rooftop evening as special as the meal itself.
While an exciting, elaborate proposal might suit others, there is something to be said for a more subtle, intimate marriage proposal setting which the Sun Dial Restaurant offers.
As you take in the gorgeous views of Downtown Atlanta, assume the proposal position, pull out the ring, and tell your love: "Funny… the last time I felt like I was floating this high up was when I first laid eyes on you. I'd like to feel this way every day for the rest of my life."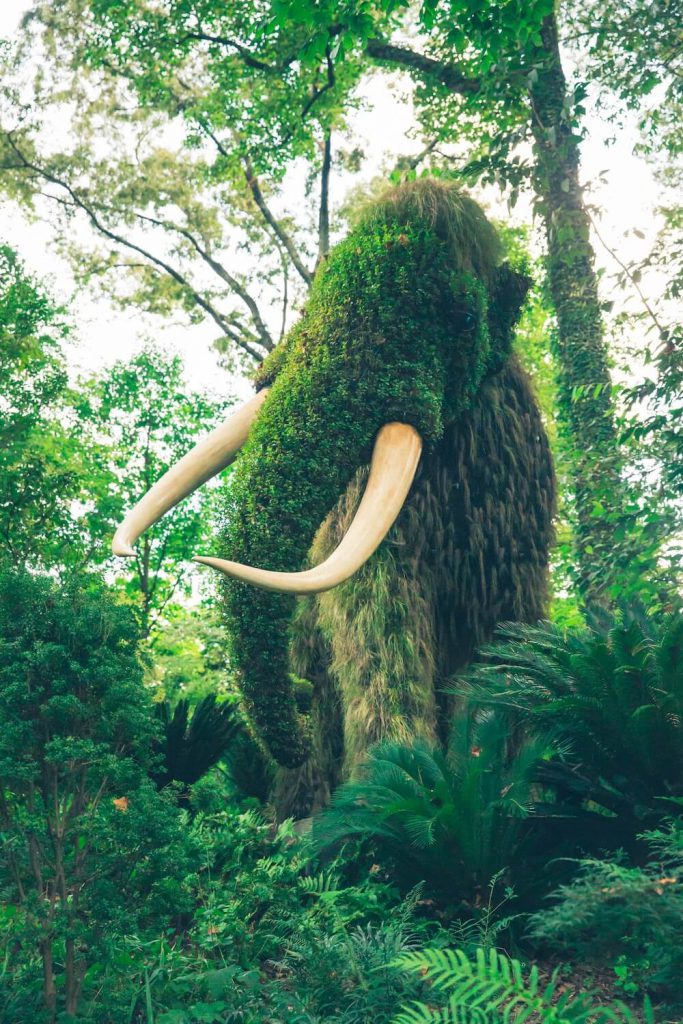 Founded in 1976, the Atlanta Botanical Garden offers visitors 30 acres of intricate garden space filled with seasonal activities. Considered the Emerald Jewel of Atlanta, this garden is both nature-inspired and horticulturally-minded, welcoming loved ones to a place where they can feel connected with their own spirit animal.
Along with its indoor plant collection, art assortments, and seasonal events, including its winter extravaganza Garden Lights, Holiday Nights, this natural and charming environment provides year-round backdrops to make your botanical garden proposal perfect.
All you have to do is remember the ring and a good one-liner.