Destination weddings carry an air of mystery, especially when it comes to budget. How much does a destination wedding cost? Should I cut my guest list to save money? What if travel expenses are too much for my nearest and dearest? Don't let these factors keep you from living out your perfect wedding, whether your dream destination is stateside or in a far-flung locale. A little homework (and a killer wedding planner) will make designing every detail a breeze. Here, we'll answer all your burning questions about the price tag attached to the elusive destination wedding, and offer a few budgeting tips you can use while wedding planning.
What is the average cost of a destination wedding?
A number of factors, from the location and time of year to the experience you create for your guests, can influence the cost of a destination wedding. Traditionally, your guests and wedding party will be expected to pay for their own flights and accommodations, so that isn't included in the total budget. But overall, you will need to account for a budget increase to plan an out-of-town wedding.
That being said, guest count is one of the most important things to take into consideration when looking at your wedding budget. Since destination weddings tend to have a smaller guest list than local weddings, we asked planners to weigh in on the average cost for hosting under 50 guests.
"The cost estimate of $10,000 to $25,000 for an average destination wedding for 30 to 50 guests is based on the bare essentials such as venue, caterer, florals and entertainment. Any additional costs that you may incur would be based on your specific requirements, such as airfare and accommodations," says Carissa Kruse, a professional wedding planner, strategist and motivational speaker who has coordinated hundreds of weddings since founding Carissa Kruse Weddings in 2014. "However, it is important to keep in mind that this cost can vary significantly depending on the exact destination and type of wedding you are planning. As such, it is important to do your research and find the right services that suit your budget and expectations."
When it comes to destination weddings at all-inclusive resorts, Jeff Lanno, the founder of Hola Weddings, says that couples can anticipate a starting cost of around $175 per person. As the founder of a travel agency that specializes in planning destination weddings at all-inclusive resorts, he bases his estimation on popular packages chosen by his clients.
"That includes the ceremony, a cocktail hour and a reception with simple decor and minimal changes to the original package," Lanno says. "If you want to add hair and make-up, decor, photography, [a] dance floor and DJ services, you want to at least double that to $350 per person."
Pricing Out Your Wedding Destination
Generally speaking, the farther you venture, the more expensive the wedding. Popular European destinations such as Italy's Lake Como and French Polynesia favorites like Bali rank high on the list of priciest venues, but you can still achieve those coveted remote romance vibes on a smaller budget. Getting married in a small town versus a beach wedding resort could help bring down some of the venue costs for your overseas ceremony, for example.
Mexico, the Caribbean and Costa Rica are amongst the most affordable destination wedding locations thanks to extremely reasonable all-inclusive wedding packages. Many hotels have tiered wedding packages that offer an easy and cost-effective way to bring down your budget.
Factors That Will Affect Your Budget (and How to Save Money)
There are so many personal choices that go into building the budget for the destination wedding of your dreams, from big decisions like where you'll say "I do" to small ones such as your centerpieces. Here are a few common factors that may cause your price tag to go up or down, and tips for what you can do to make the wedding of your dreams a little more affordable.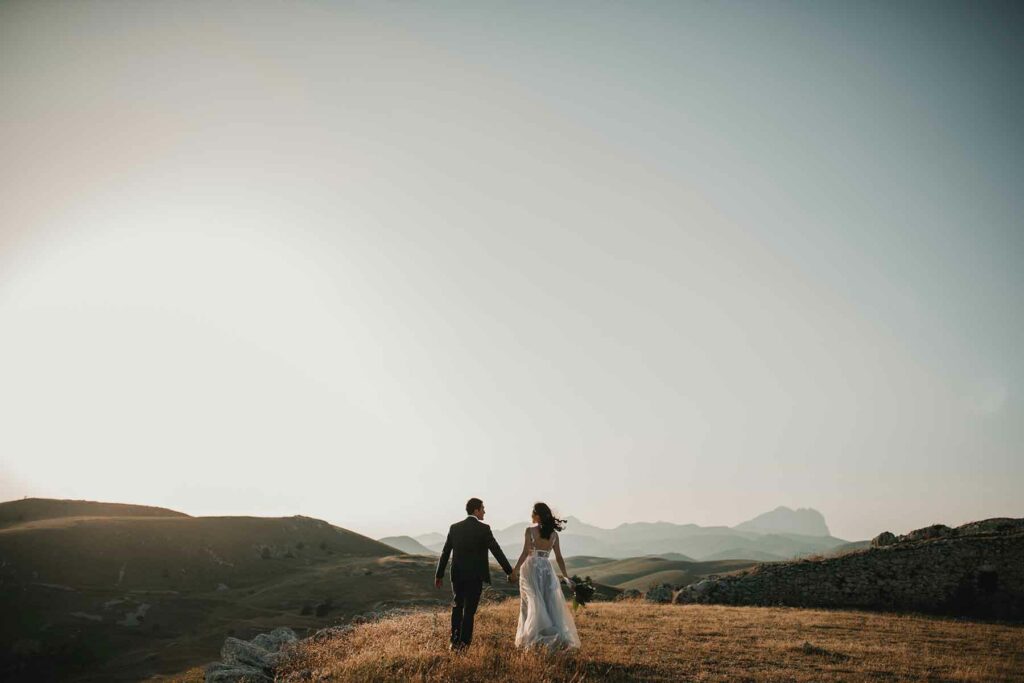 The size of your guest list is a big factor — to cut costs, keep it small. This applies to any celebration, but shrinking your budget through the guest list may be easier than you think for a destination wedding. While you should always plan to host 100 percent of the people invited to your wedding, you can typically anticipate for around 15 percent of RSVPs to be declined. This number could grow significantly if it's a destination wedding because it requires more of a time and financial commitment. Our advice? Check with your loved ones before booking a venue and wedding date to get an informal idea of your guest count, and limit invites to 50 people or less to hover within the average destination wedding budget.
All-inclusive packages at wedding resorts can be more affordable. Many venues have packages where the catering, wedding cake, photographer, videographer and rentals are all taken care of at a fraction of the cost of booking each service individually. If all-inclusive isn't an option, definitely hire local vendors to save on costs. This is where hiring a wedding planner can make your life easier!
Domestic destinations will typically bring your overall budget down. With the exception of Hawaii and Alaska, staying stateside is much less expensive than jetting off to somewhere like the Maldives. Consider beach towns like Savannah, Georgia, or the Outer Banks of North Carolina if you are hoping for beautiful coastal views to be the backdrop of your ceremony.
Honeymoon wherever you're saying "I do." If you are already in a fabulous locale, extend your stay! Not having to pay for an additional flight will save more money than you think. Pro tip: If you're getting married at a wedding resort, as if it's possible to receive a discounted rate on a honeymoon hotel room.
The shoulder season will be less expensive. Just like travel costs, booking your destination wedding during the shoulder or off-season could save you (and your guests) a significant chunk of your budget.
Work with local vendors. From flowers to catering companies, thinking local when it comes to the details of your wedding day is a great way to cut costs rather than flying in or shipping items you purchase stateside.
Wedding Planners: A Necessary Expense
Hiring a wedding planner for a destination wedding will make the entire process so much easier. While it may eat into your overall budget, this is one expense you won't want to cut, especially if you aren't overly familiar with your chosen destination and its local businesses.
We recommend interviewing local pros or working with someone stateside who has successfully planned weddings in your destination. This will not only help with sourcing the best (and most affordable) local wedding vendors, but also hopefully cut down the amount of sticker shock when it comes to the final total.
"What I would suggest is to start by researching the destination and sourcing out sample quotes for wedding planning services in the area," Kruse says. "Ask for recommendations from friends and family who have had a successful destination wedding and make sure you understand the exact services that are included in each quote."
If you choose an all-inclusive resort as your venue, it's very likely they will have someone on staff who will take on some of the wedding coordinator responsibilities to ensure your plans are carried out. That being said, you may still need additional help developing an overall vision, so be sure to build the cost of a wedding planner into your budget.
Managing Your Guest List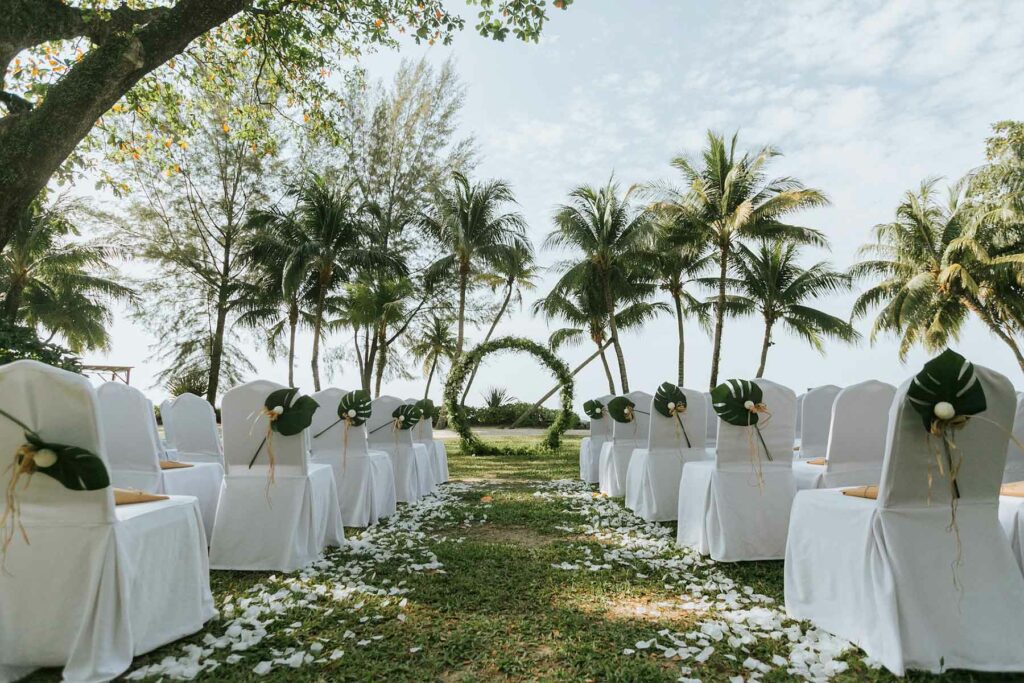 When it comes to building your guest list, keep in mind that a large number of "regrets" on your RSVP cards will affect the food and beverage minimum you already signed a contract for. Plan accordingly.
In theory, enticing your nearest and dearest to head to an exotic locale for a week should be easy. But money, time off from work, and child or pet care could have you seeing more declines than you'd like.
"The average number of guests for a destination wedding is generally much lower — often around 50 to 70 people — than at a traditional wedding where the guest list is usually much larger (between 125 to 250 people)," says Dustin Sitar, CEO of The Groom Club.
Since not all of your friends can jet off to the Maldives for a week, start with the "must be there" group and work your way down. It's likely some important family or friends won't be able to make it due to cost or timing, so make sure to be understanding. If you find yourself inviting over 50 people, speak to your venue about how that will affect your budget.
You'll also want to give your wedding guests a long lead time to plan for expenses and book travel, so send your save the dates at least six to eight months in advance, followed by invitations at four months prior to your big day. You'll also want to work with a hotel to secure a room block at a discounted rate. If your wedding venue is at a resort, this should be easy. If not, consult with your planner for advice on what hotels might offer this kind of deal.
List accommodation info as well as affordable flight itineraries on your wedding website to help guests better understand what the total cost of their time away will be. When planning a destination wedding, your wedding website will be more important than ever, acting as a one-stop shop for all the information your guests need. Think room rates, links to eligible airline carriers, transportation advice for when your guests land, and any pre- or post-wedding activities you have planned. (Planning a welcome party is a great way to relieve guests of having to pay for entertainment and a meal on another night in the destination.)
Splurge Versus Steal Destinations
If you can't afford to exchange vows in a seaside wedding ceremony in Thailand, you're not alone. Luckily, you and your partner still have so many options to achieve that far-flung beachy vibe without shelling out tons of cash.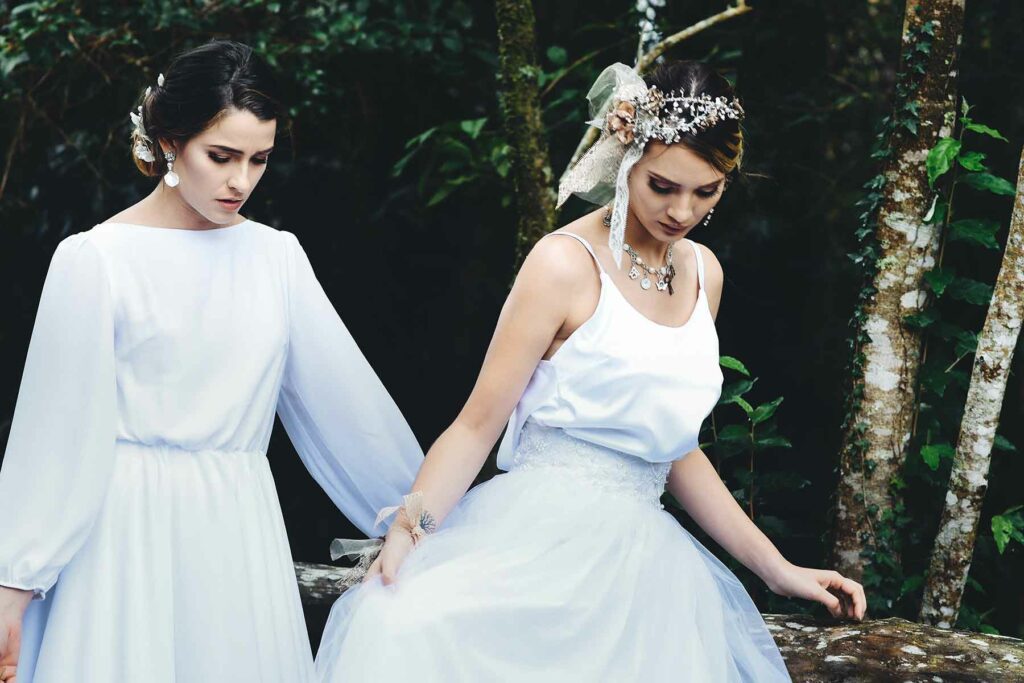 If you love Bali, try Costa Rica. Nothing beats French Polynesia, but not everyone can afford a pricey flight and luxe accommodations. Instead, consider the tropical paradise of Costa Rica. Not only is the terrain very similar with pristine beaches bordering a lush rainforest, but Costa Rica is notorious for all-inclusive luxury resorts with affordable destination wedding packages.
If you love Paris, consider New Orleans. Inspired by the City of Lights? Louisiana, once ruled by France, keeps the tradition of French culture alive in the Big Easy with a twist of southern hospitality. Explore the famous French Quarter to get all the romantic vibes you'd expect on the Champs-Élysées.
If you love Tuscany, book a venue in California wine country. Those rolling vine covered hills are within reach! Napa, Sonoma and Healdsburg are great destinations to get that Italian villa feel stateside, sans the European price tag.
Up Next:
Set up your wedding website in minutes with design options to make yours truly unique.