The fun part of destination wedding planning is figuring out where you want to say "I do." Whether you and your partner are beach bunnies or love a rustic hideaway, there are endless ways to add a bit of adventure to your nuptials.
But wherever you decide to host your dream destination wedding, don't forget to consider travel logistics for your guests. As soon as you choose a location, also send your Save the Dates and highlight all the information they'll need on your wedding website so there's plenty of time for them to book their airfare and accommodations.  
When it's time to create your list of potential destinations, brainstorm a few ideal locales with your partner to identify what you're looking for in a venue. To help you get started, here are some of the best destination wedding locations in the world, from far-flung islands to domestic gems.
Rustic Elegance
Whether you're seeking Old World charm or a secluded getaway for your special day, these spots are sure to impress everyone on the guest list.
1. Tuscany, Italy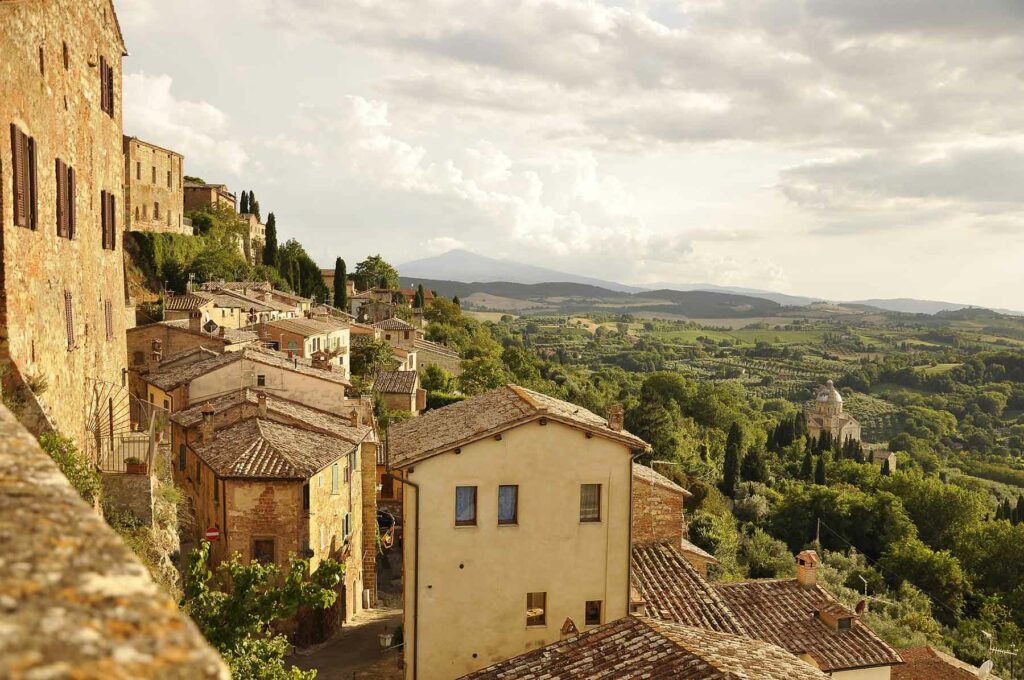 The rolling hills of central Italy are home to small rustic towns, historical architecture and, of course, delicious wines. This destination is a wonderful choice for couples looking for an intimate farm-inspired wedding, dripping in romantic Italian style.
2. Hudson Valley, New York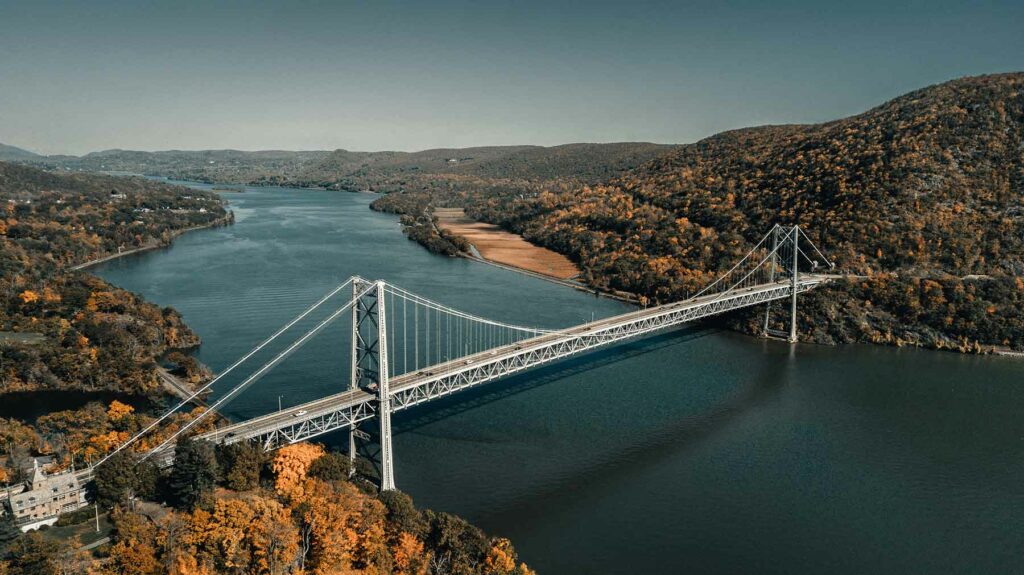 There are few areas more beautiful than Hudson Valley in the fall. Think fiery foliage, artisanal cuisine from New York City expats and rustic, barn-style wedding venues. Nature will be the centerpiece of your wedding ceremony and reception. Pro tip: Consider hanging chandeliers in the trees to highlight the changing colors of the leaves.
3. Jackson Hole, Wyo.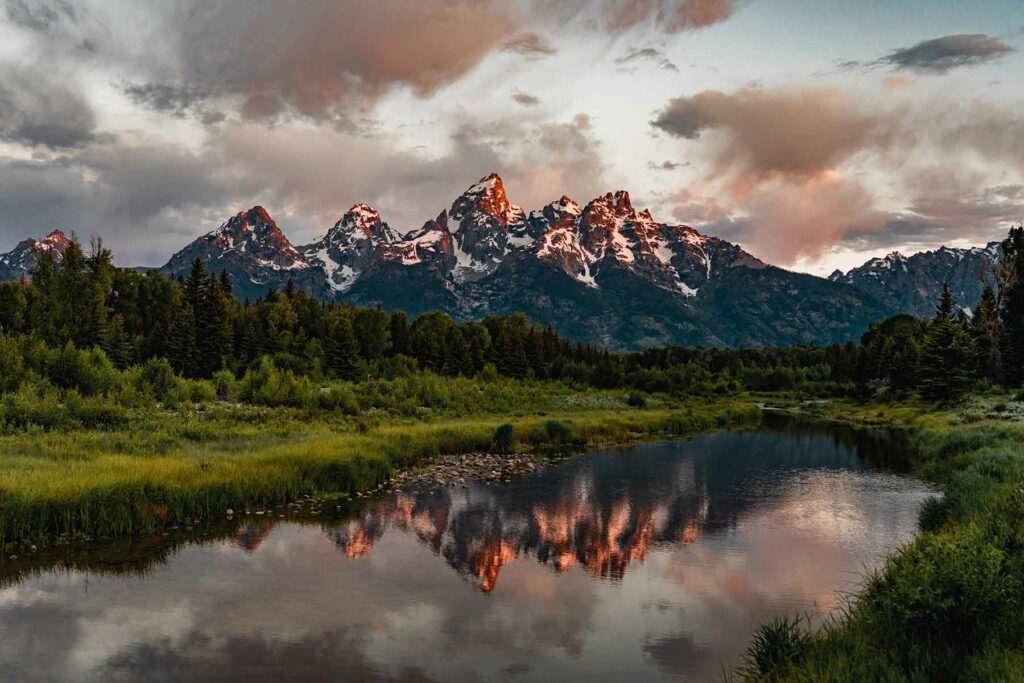 Give your big day a Western-inspired touch when you travel to the small town of Jackson Hole, which is surrounded by breathtaking national parks like Grand Teton National Park. In the winter months, Jackson Hole has some of the best skiing in the country, but springtime brings the lush green mountains to life. Lean into the stunning mountain views with some tasteful cowboy-chic decor like wood slab trays or wagon wheel accents.
4. Charlottesville, Va.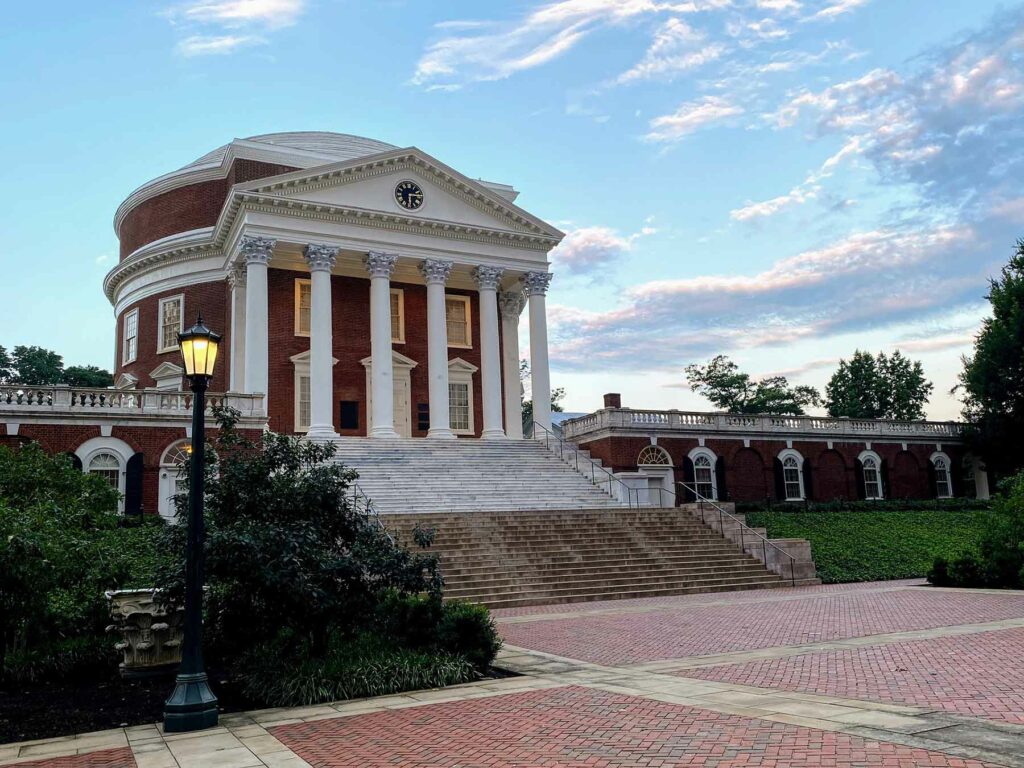 The idyllic hills of Virginia's signature wine country are the perfect place to exchange vows in an outdoor ceremony that will leave your guests speechless. Many of the wineries in the area moonlight as event spaces and offer some of the most beautiful views in town. If you crave more of a classic small town feel for your destination wedding, Charlottesville's historic downtown is wonderfully charming and brimming with Americana style.
5. Lake Como, Italy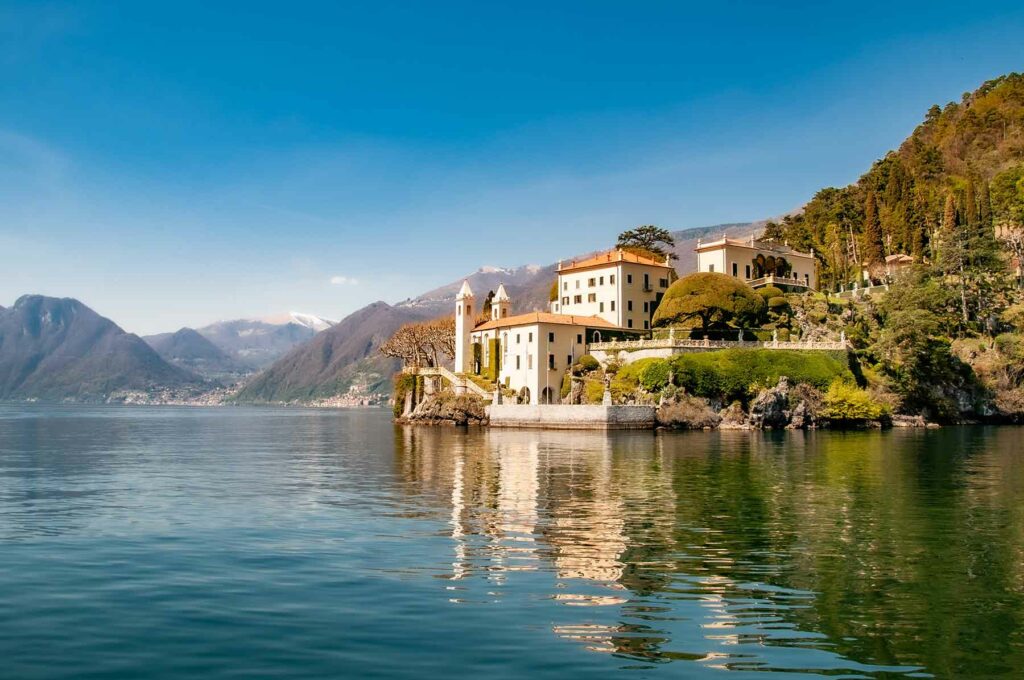 Nestled in the foothills of the Alps, Lake Como is Northern Italy's premier area for lovers of mountainous terrain and luxe resort style. It's beloved by celebrities like Chrissy Teigen and John Legend, who traveled overseas for their destination wedding at Villa Pizzo. Renaissance architecture and antique boats only add to the whimsical romance of this coveted destination.
Coastal Romance
Ditch the shoes on your wedding day when you exchange vows with your partner in one of these stunning seaside towns.
6. Kauai, Hawaii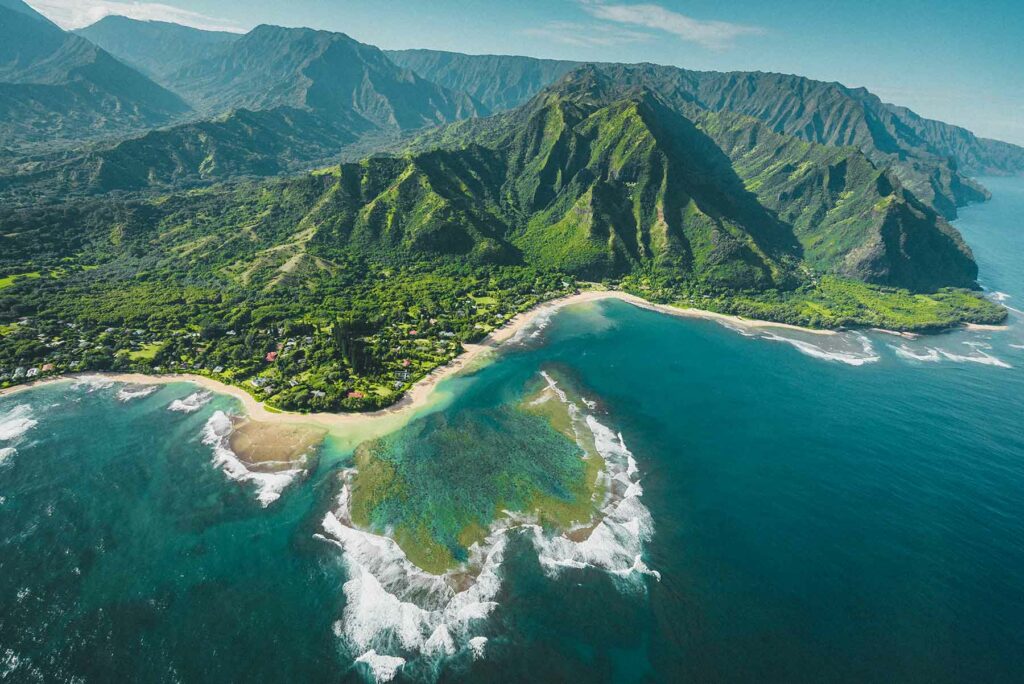 Kauai is the perfect balance of white sand beaches and tropical seclusion. If you love the idea of a coastal wedding but can't stand the crowds, this Hawaiian island is the perfect compromise. Think desert island vibes without the hassle of international travel. Guests will love that you've chosen a domestic venue that still has all the glamour of a far-flung locale.
7. Puerto Vallarta, Mexico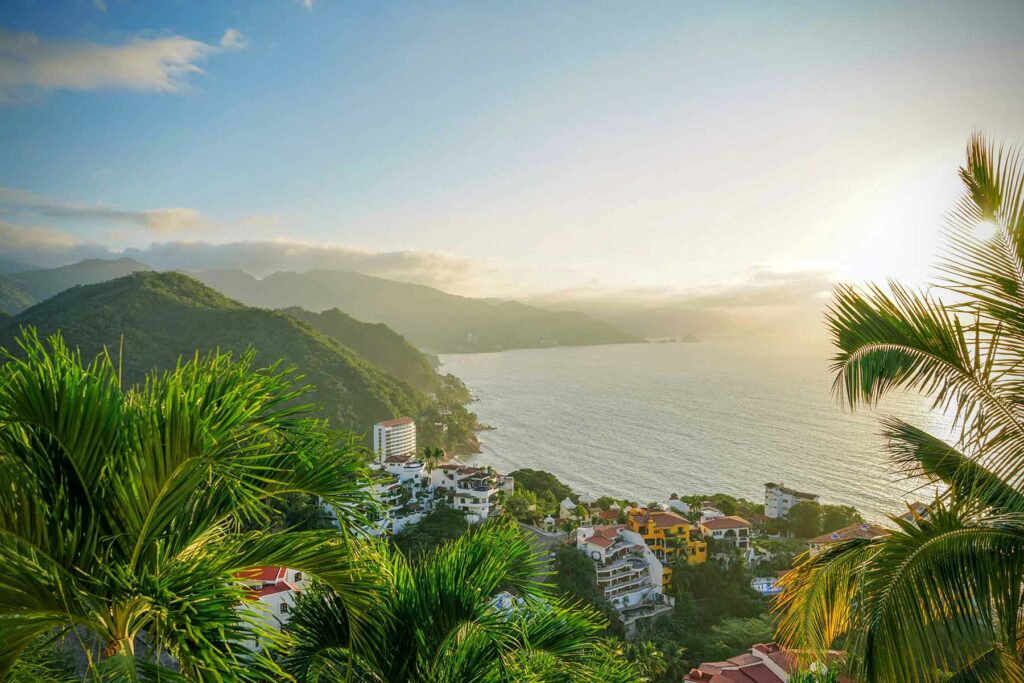 Mexico is known for its vibrant culture, rich traditions and stunning landscapes from coast to coast. Choosing just one stand-out wedding locale is difficult, but Puerto Vallarta is truly a one-of-a-kind wedding destination. Skip the all-inclusive resorts in the tourist haven of Cabo in favor of the calm waves, boutique hotels and lush jungle views that Puerto Vallarta offers.
8. Florida Keys
Jetting off to a remote island destination isn't always in the budget for you or your wedding guests, but you can get that same tropical vibe stateside by celebrating in the Florida Keys. This string of tropical islands off the southern tip of Florida has miles of picturesque coastline, balmy weather (outside of hurricane season) and budget-friendly seclusion — no passport required!
9. Malibu, Calif.
Malibu is the epitome of Southern California's signature laid back beach glamour. If effortlessly chic best describes you and your partner's vibe, you'll love the easy luxury that comes with a wedding on the beautiful beaches of this celebrity-dotted town.
10. Montauk, New York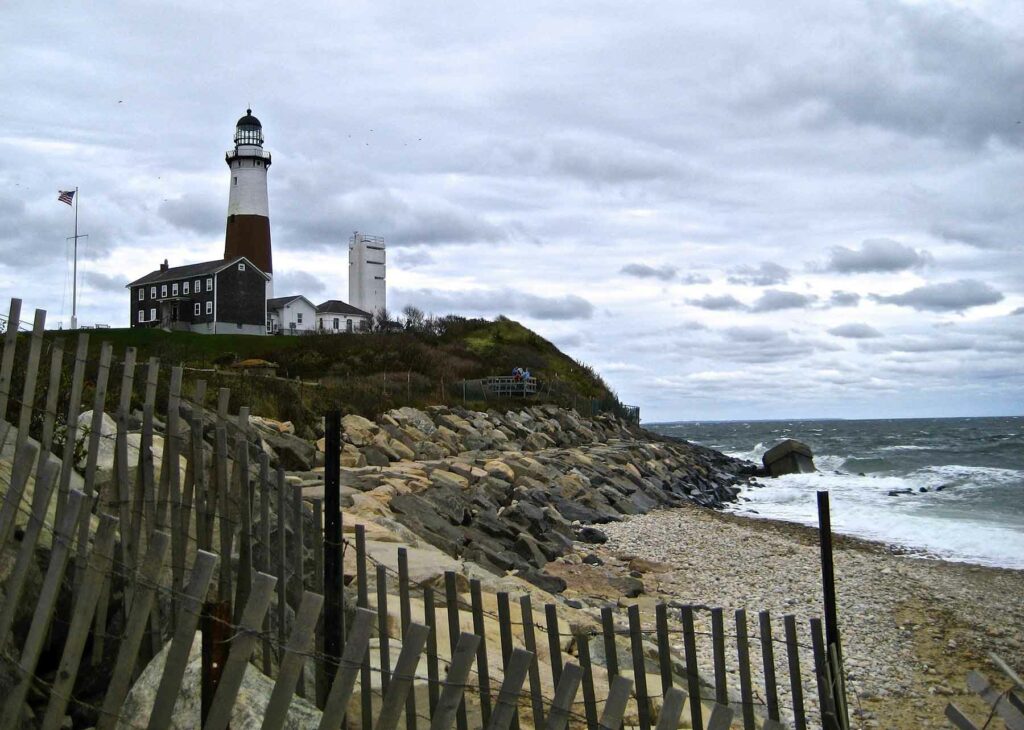 Just north of Long Island's famous East Hampton sits the unspoiled beaches of Montauk. This unexpected gem isn't as busy as the coastline to the south and still retains much of its wild beauty. Think Malibu, but on the East Coast.
Bright Lights, Big City
Some couples just can't resist the vivacious energy of a metropolitan locale.
11. Austin, Texas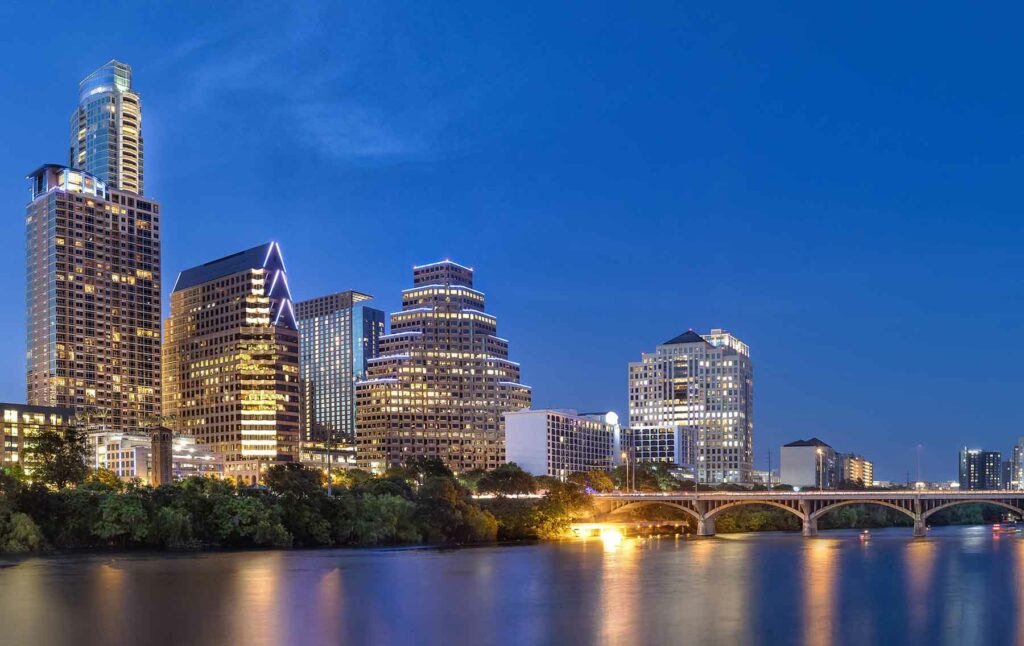 This southern city is the perfect destination if you're a couple who embraces all that's cool and creative. The bustling metropolis has grown into somewhat of an artists' haven with an eclectic live music scene, public art, and world-class museums and galleries. You can host creative events of all stripes here, from rooftop fêtes to boutique hotel celebrations. Your guests will love exploring the vibrant area and learning how you got inspired by the city's creative energy.
12. Charleston, S.C.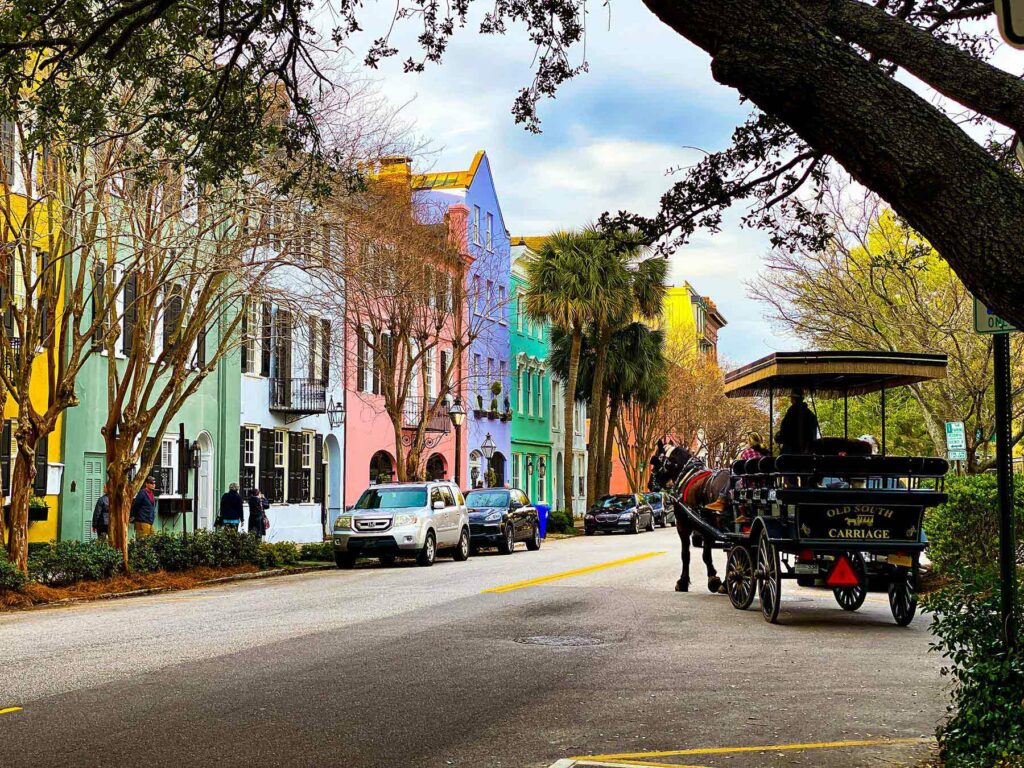 Filled with southern charm, the city of Charleston is also a haven for architectural enthusiasts. While this is a coastal destination, the scenic shoreline is only one of the beautiful locations where you can say "I do." Whether your guests are history buffs, ghost hunters or sweethearts, they'll adore this lovely little slice of metropolitan paradise.
13. New York City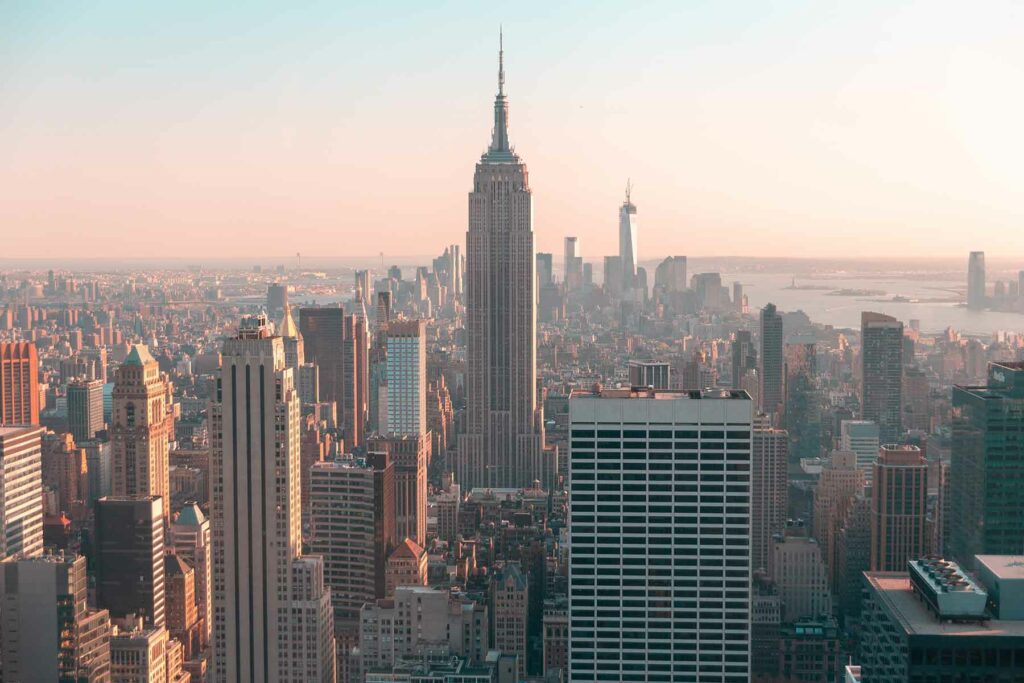 The city that never sleeps is also a spot for hopeless romantics. Live out your own rom-com IRL as you plan your destination nuptials in the Big Apple. While landmark buildings carry a staggering price tag (we're looking at you, The Plaza Hotel), you can also check out smaller neighborhoods for the perfect venue that will make you want to dance the night away.
14. Vancouver, Canada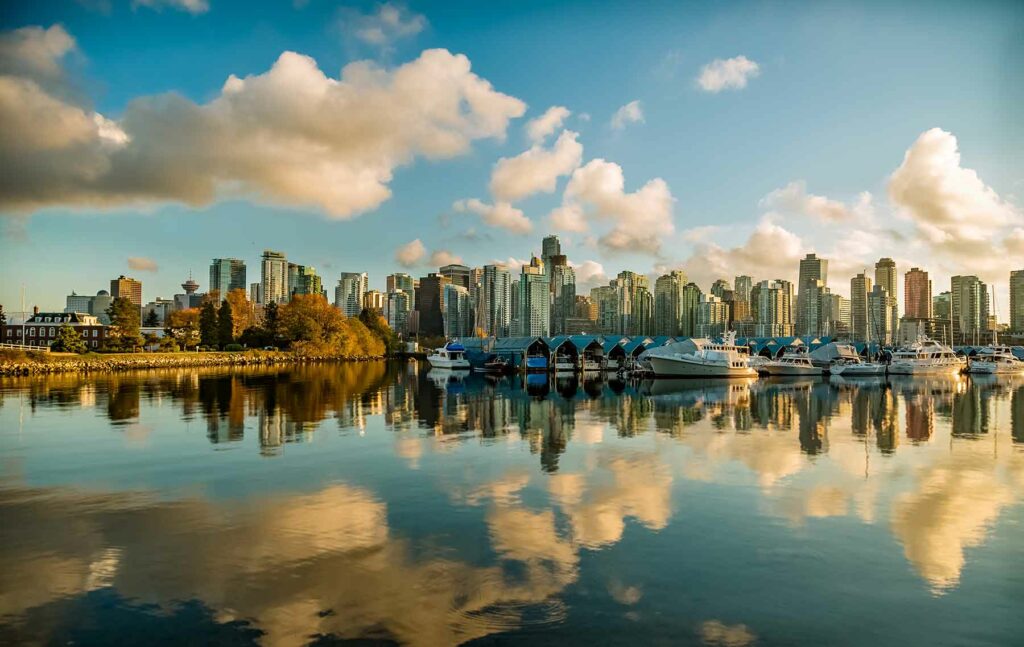 Walking the line between picturesque natural landscapes and a bustling city scene, Vancouver has the best of both worlds for your destination wedding. Go from a scenic mountain escape for the ceremony to a chic metropolitan cocktail bar all in one spectacular day!
Desert Romance
The desert is known for its spiritual elements and grounding properties. The majestic landscape is the perfect setting for a couple looking to harness good energy on their big day.
15. Sedona, Ariz.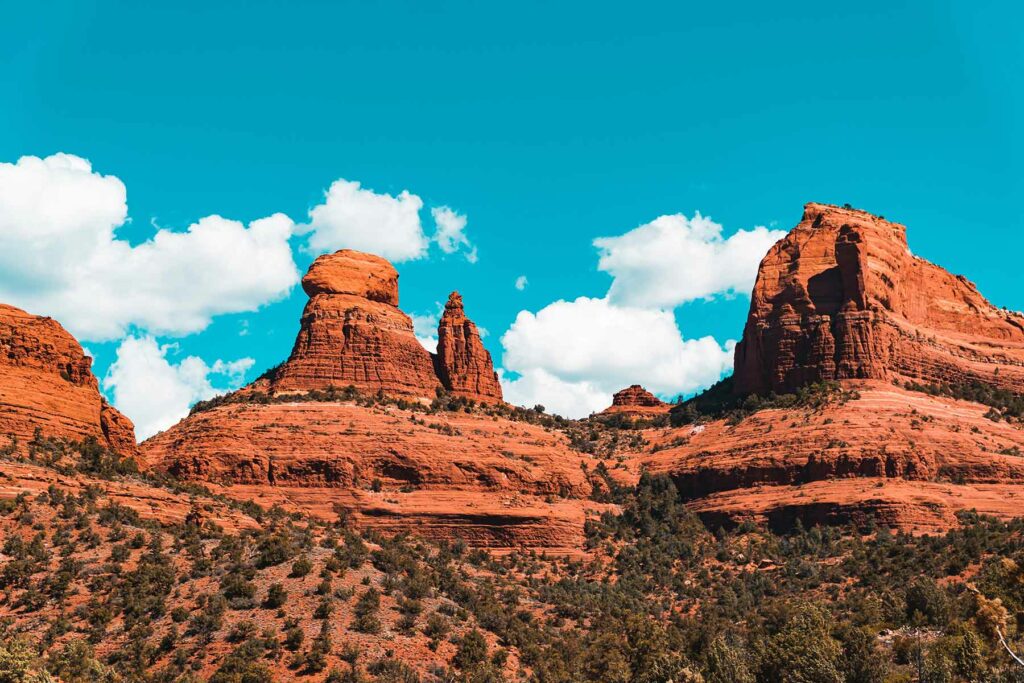 Sedona is known for its incredible hiking, spiritual vortexes and absolutely stunning red rock scenery. If you and your partner are nature lovers, Sedona is the mystical paradise to solidify your bond. From luxury resorts with five-star spas to mystical nature trails, you'll find the perfect venue to exchange vows under the desert sun.
16. Palm Springs, Calif.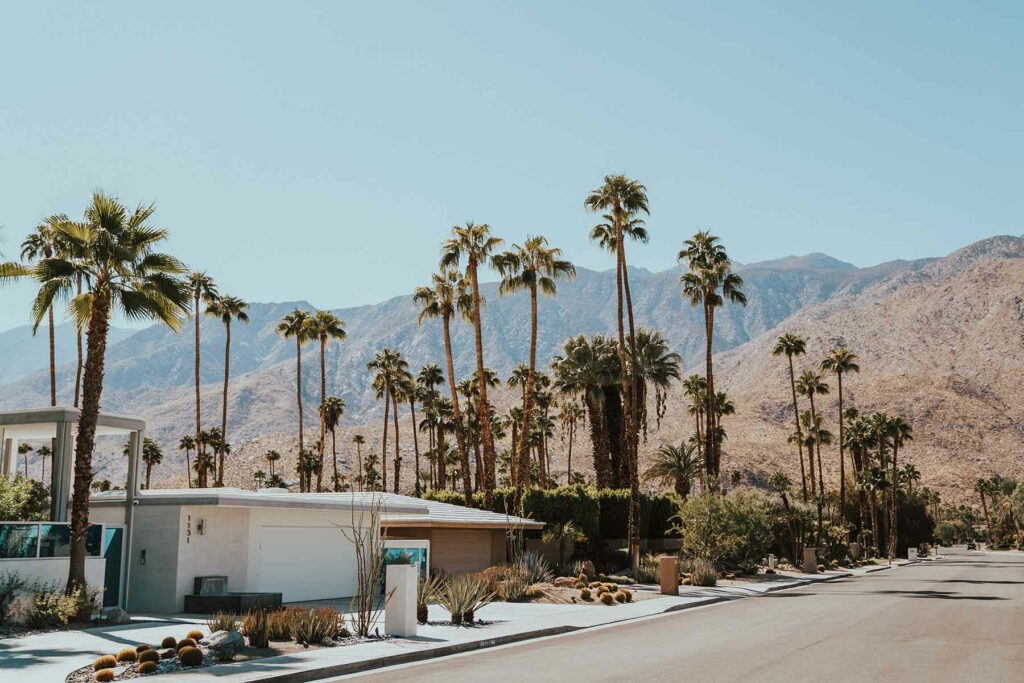 Palm Springs is a mid-century modern paradise, offering a desert backdrop you'll be dreaming of long after you've said "I do." The incredibly chic town is a stunning choice for couples with an eye for design or those who want to exchange vows under a starry night sky.
17. Marrakech, Morocco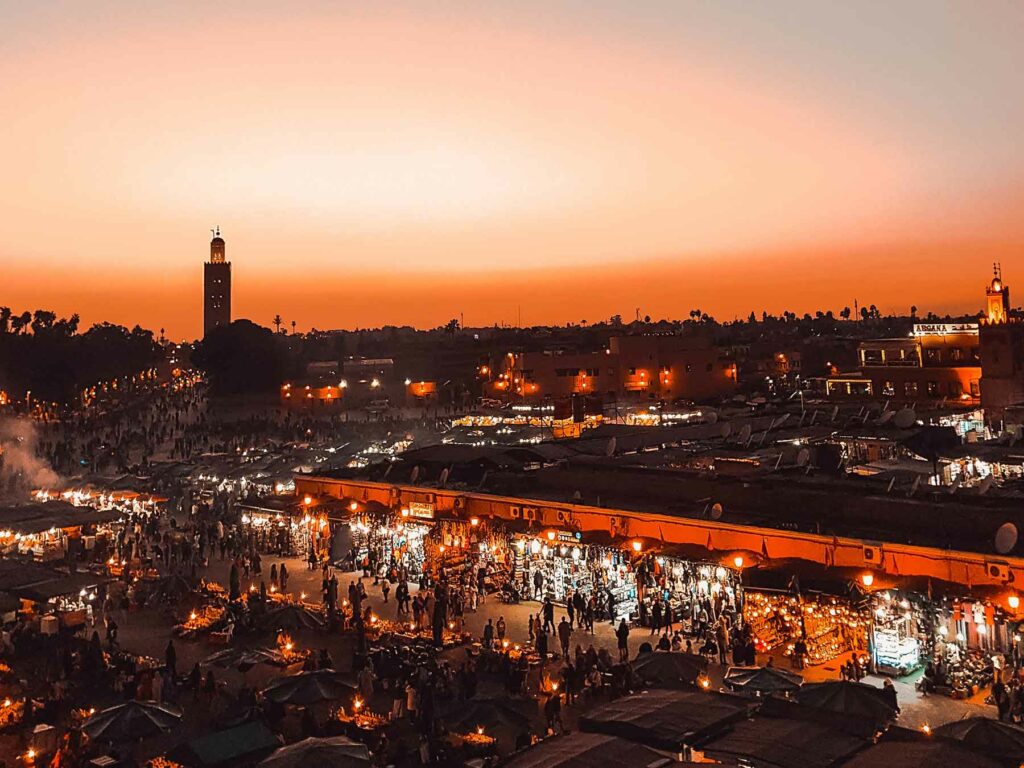 Ancient cities make for the most stunning destination wedding locales. As an UNESCO World Heritage Site, the Medina of Marrakech is a vibrant spot for an intimate rehearsal dinner or reception. For your wedding day, look into a venue with a backdrop of the Atlas Mountains or take your guests on a glamping getaway in the desert.
Fairy Tale Wedding Locales
Plan your storybook wedding in these very real whimsical cities. Get into the royal mindset and start dreaming about that magical wedding day!
18. Ireland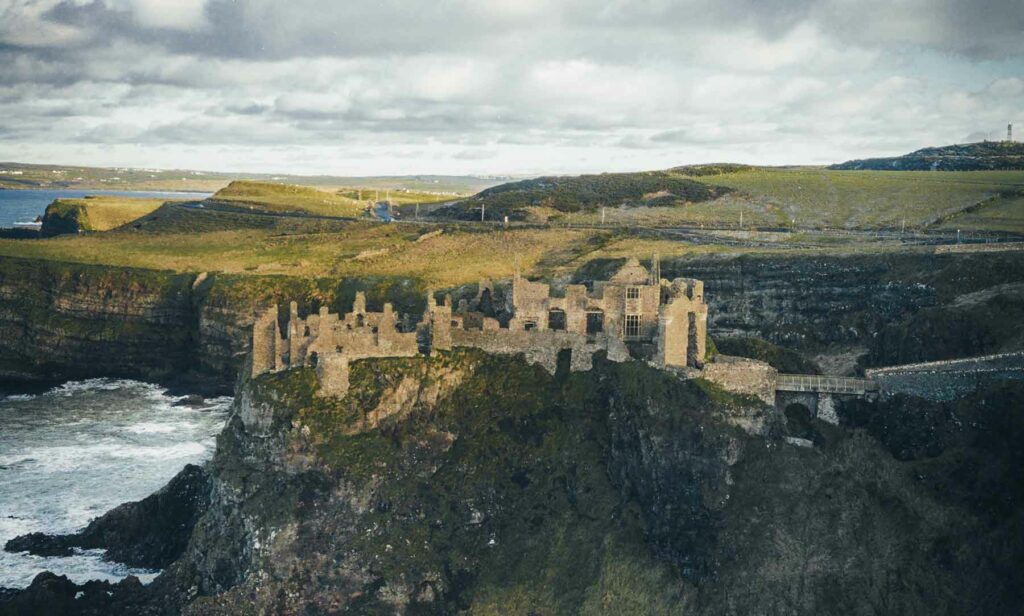 Lush rolling hills, ancient castles and breathtaking cliff side views? Yes, please! Ireland is known for its regal vibes fit for a wedding celebration — think extravagant medieval castles and sprawling lush grounds.
19. Paris, France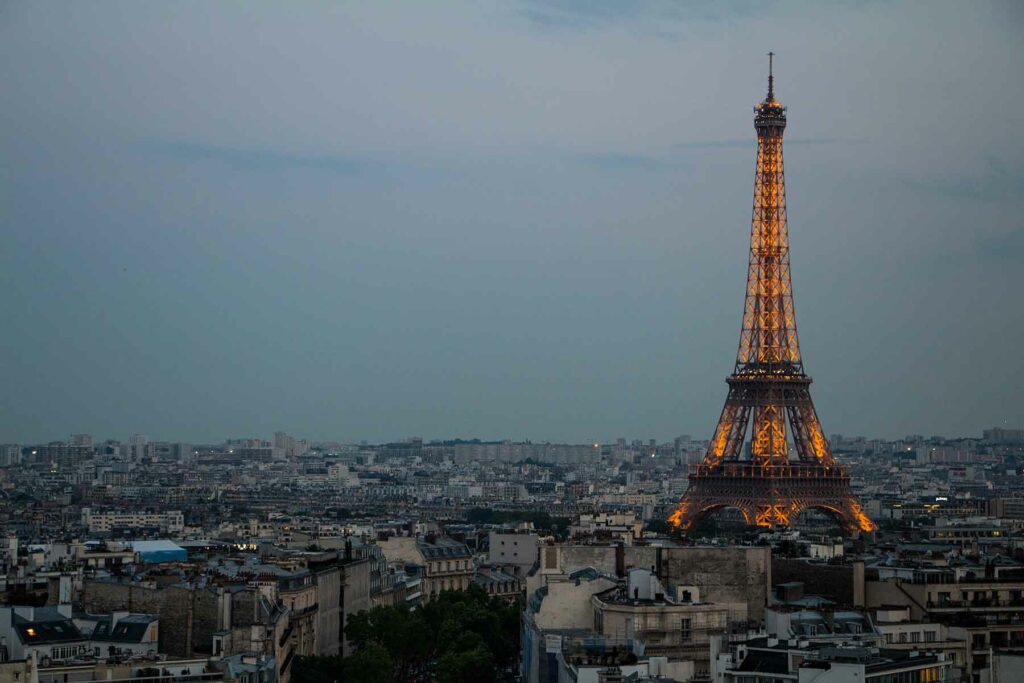 While you may be thinking a wedding in the most romantic city in Europe is "so cliché," you don't have to wed on the Champs-Élysées to embrace the Parisian way. Try looking at intimate chateaus with lush gardens to get all the romance of France without the kitsch.
20. The Cotswolds, England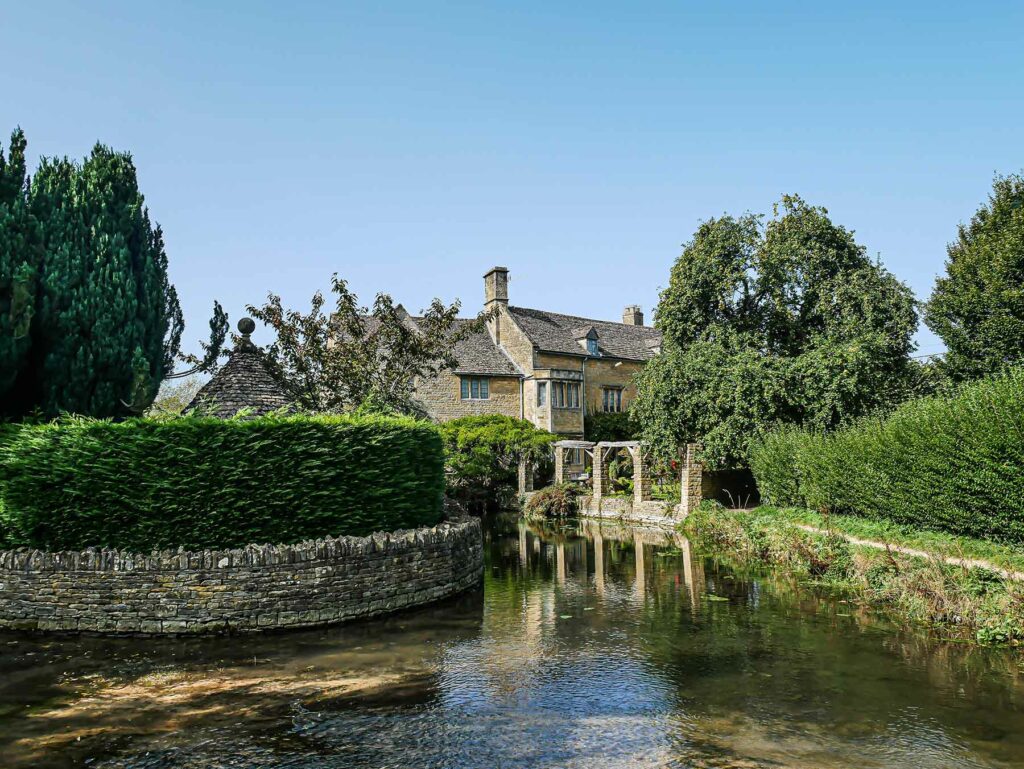 If you've ever imagined a fairy tale village come to life, you're likely picturing the lush rolling countryside and charming towns of The Cotswolds. The stone houses and cobblestone streets look like something out of a storybook and are the perfect place to play out your royal fantasy wedding.
21. Newport, R.I.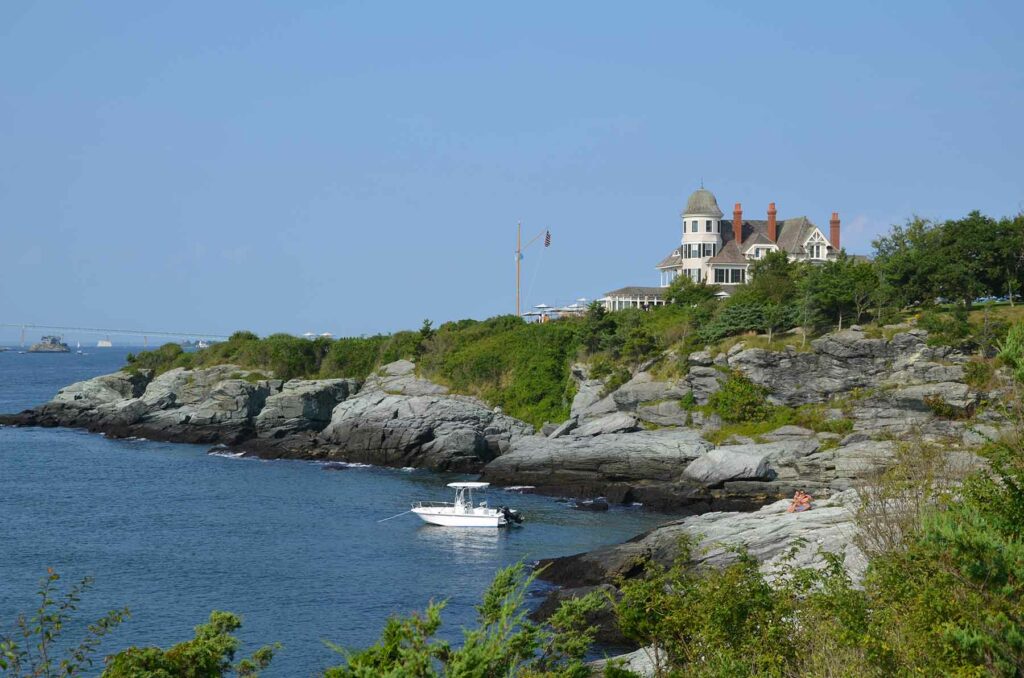 If the theme of your wedding is Gilded Age glamour, look no further than the nautical city of Newport in Rhode Island. The small coastal New England town is filled with iconic mansions like The Breakers and The Rosecliff, featured in the 1974 film "The Great Gatsby." Whether you are planning a rugged sea-swept wedding or an over-the-top Gatsby-inspired soiree, your guests will love living the high life for a night in this enchanting town.
Island Bliss
The desert island fantasy is one every couple loves to daydream about. These destinations have varying degrees of seclusion, but they are all breathtakingly beautiful with sandy beaches, crystal clear waters and year-round sunshine.
22. Paradise Island, Bahamas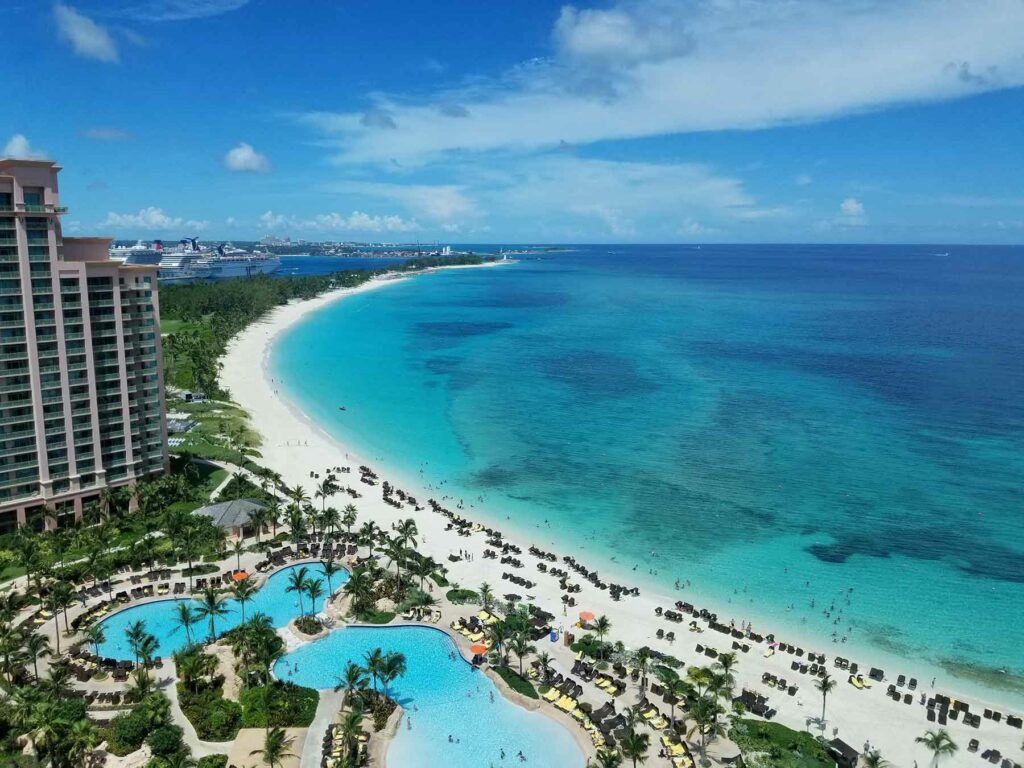 While Paradise Island is a bit busier than some of the beach destinations on this list, it's still a spectacular locale known for its coveted blue waters and powdery sand beaches. Tourism is high in this area, so use it to your advantage! You could save thousands on your big day by working with a hotel or local venue on an all-inclusive wedding package.
23. Belize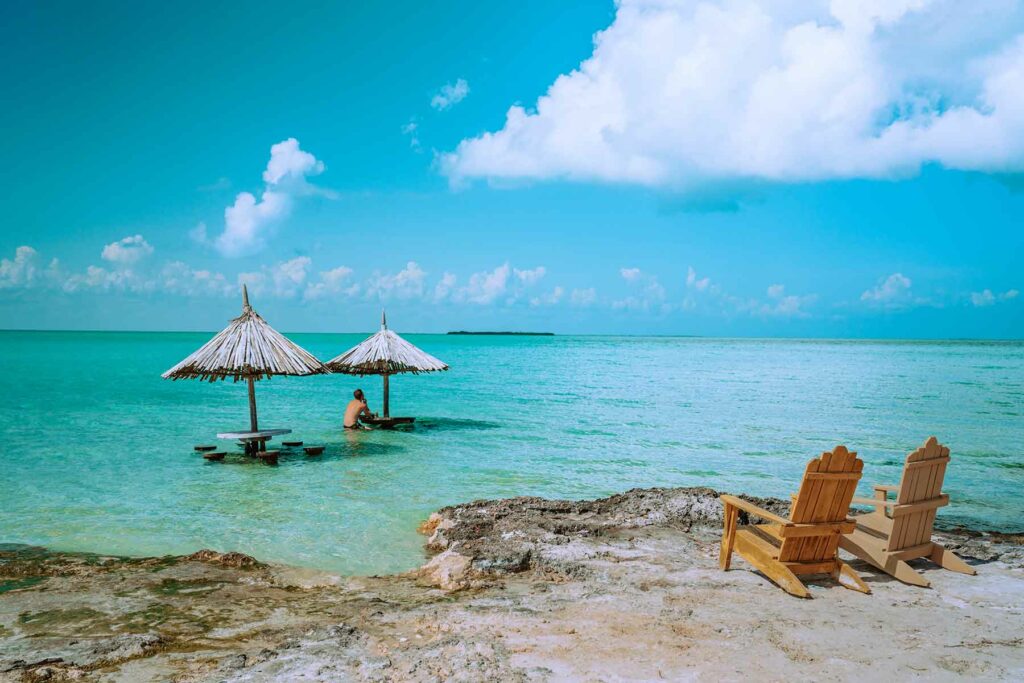 If the Caribbean region isn't your thing but you want a tropical wedding that offers seclusion and luxury, Belize is exactly what you're looking for. While it's still in the Caribbean Sea, Belize is a South American island cluster that offers some of the most spectacular private islands and beaches in the world. The country is also extremely friendly to its tourists and has a fairly painless legal process for planning your wedding. You and your partner will love taking photos along the picturesque coastline and in the historic pastel streets of this unique town.
24. Santorini, Greece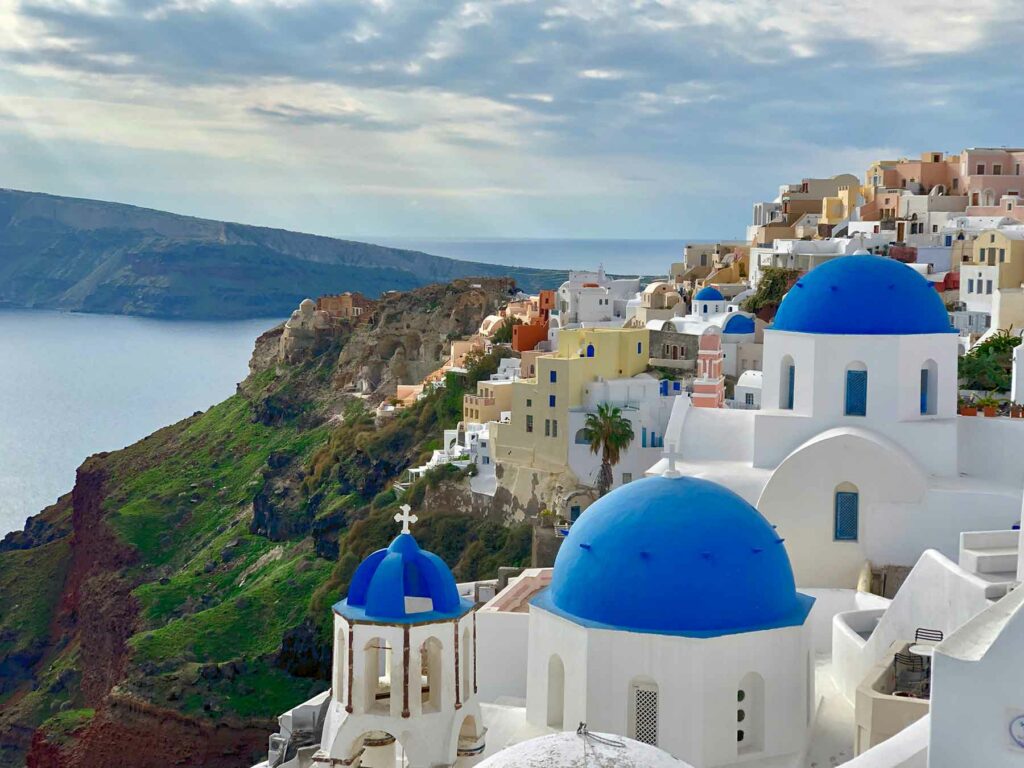 The iconic blue roofs of Santorini create an iconic backdrop for your dreamy island nuptials. Whether you are looking to say "I do" on the black and red sand beaches or against the iconic Mediterranean sunsets of Oia, this tiny Grecian island is the perfect setting for your big day.
25. San Juan, Puerto Rico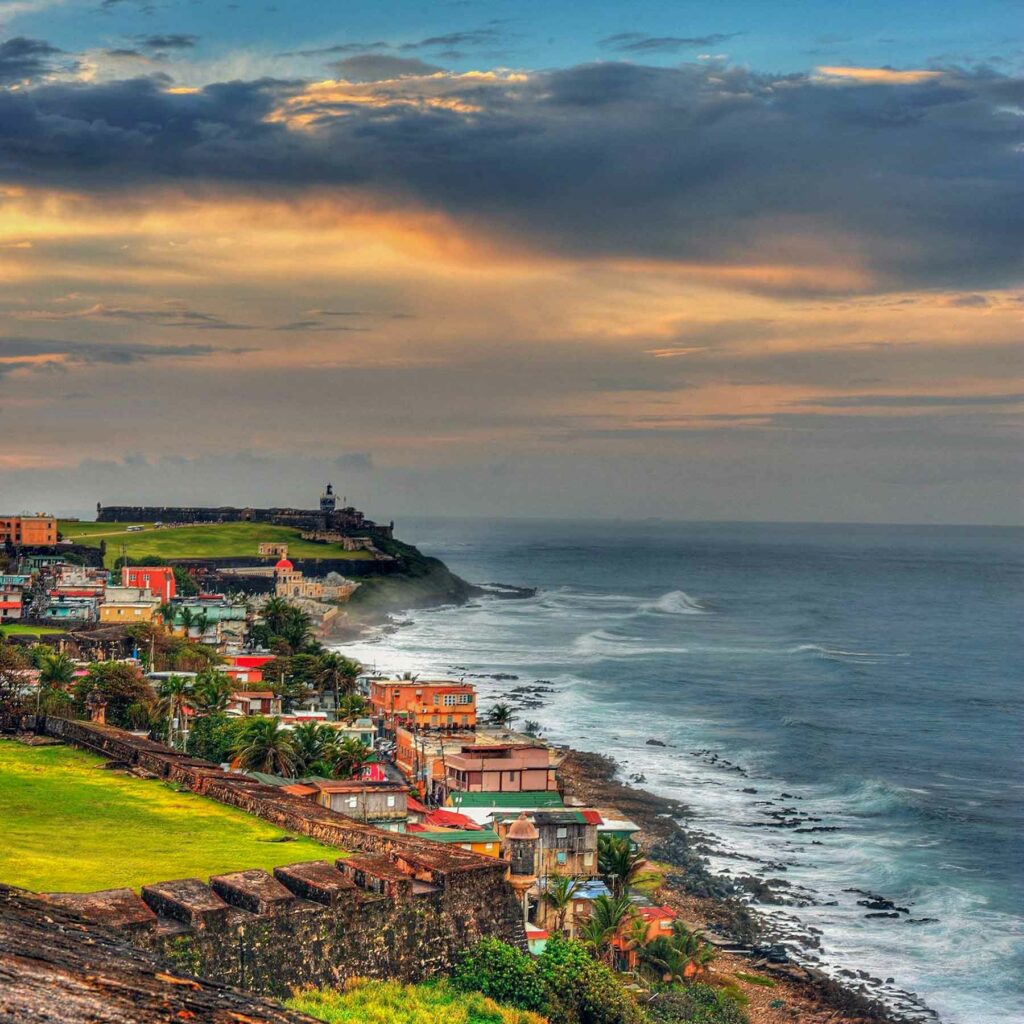 Have the best of both worlds in Puerto Rico. Say "I do" on the sandy beach, then party in the historic cobblestone streets of Old San Juan, known for its incredible local nightlife scene. Surrounded by striking Gothic architecture and colorful downtown row houses, you'll be able to harness the raw tropical beauty of the coastline and the ancient beauty of this mesmerizing city.
26. Capri, Italy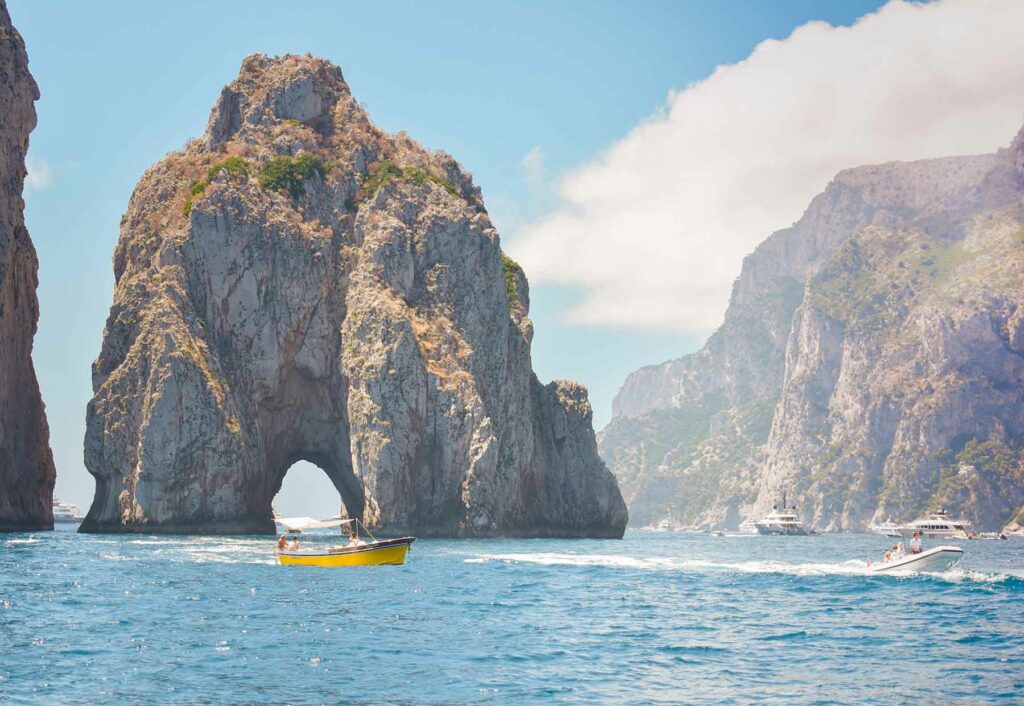 Just off the iconic Amalfi coast sits the lemon tree-laden paradise of Capri. Medieval-era streets, historical squares and dramatic cliffside coastal views will make you feel as though you've stepped back in time to an unspoiled Italian paradise. Not only is this little isle beautiful, it's also home to some of the most luxurious and romantic wedding venues you could ever hope for.
27. Nantucket, Mass.
Just off the coast of Massachusetts, the small island of Nantucket will inspire plenty of nautical wedding ideas. Think historic lighthouses, sand dunes and classic cedar-shingle beach houses. It has all the classic polish of a New England destination with an island setting.
28. Montego Bay, Jamaica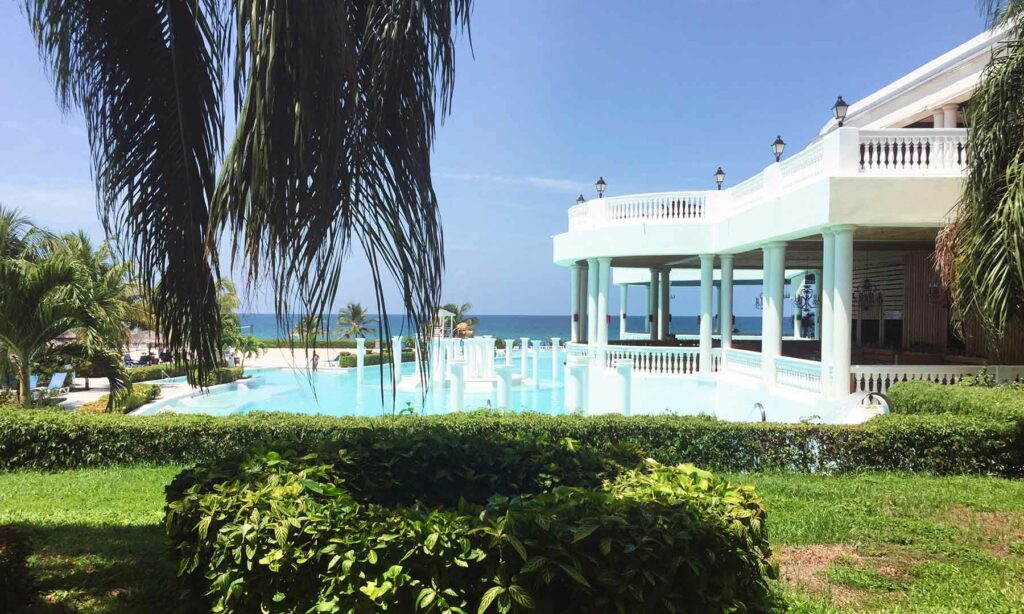 If you have decided to tie the knot on an island, Montego Bay is a classic Caribbean locale on Jamaica's north coast that boasts exotic panoramic ocean views and myriad wedding venues. As one of the top wedding and honeymoon destinations in the world, you and your partner will have so many options on how to craft your big day on any budget.
29. The Maldives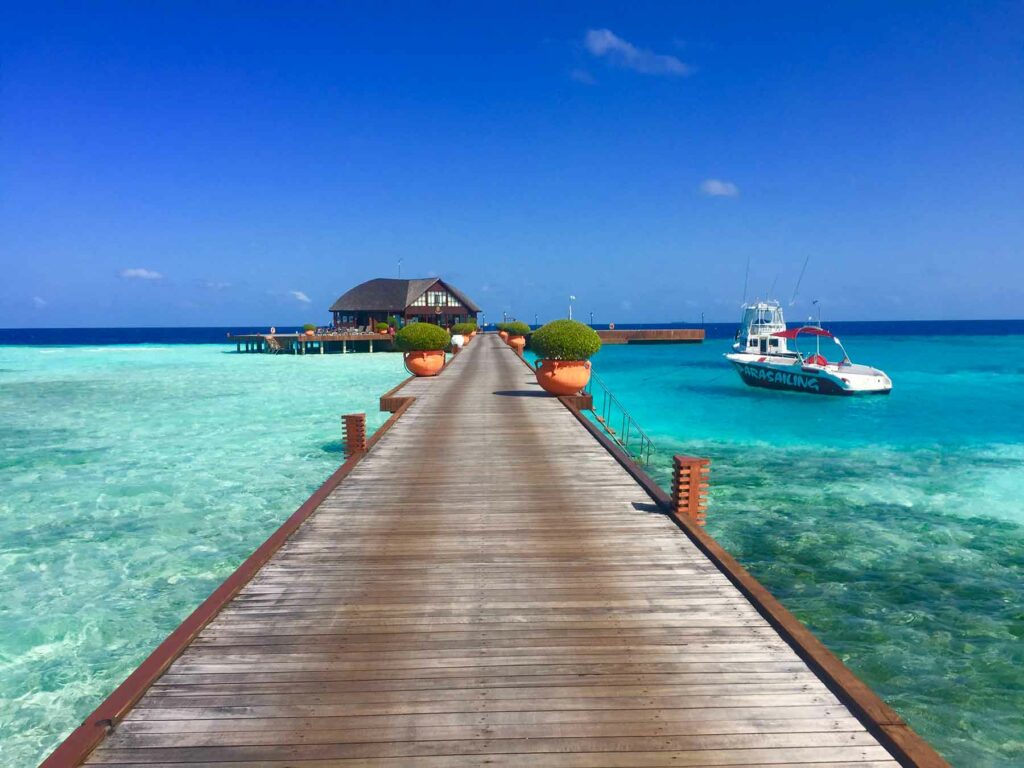 It doesn't get more remote than a wedding in the Maldives! As home to some of the best beaches in the world, this island cluster is known for its turquoise waters and powdery coastline. While it might take some time to reach this far-flung destination, once your (bare) feet hit the ground, you'll be having your dream wedding in a real life paradise.
Laid Back Luxury
For the couple who goes with the flow, these destinations should be at the top of your list. You and your partner are constantly seeking the finer things in life, but crave a more natural setting. These three spots are the perfect blend of bohemian and elegance.
30. Healdsburg, Calif.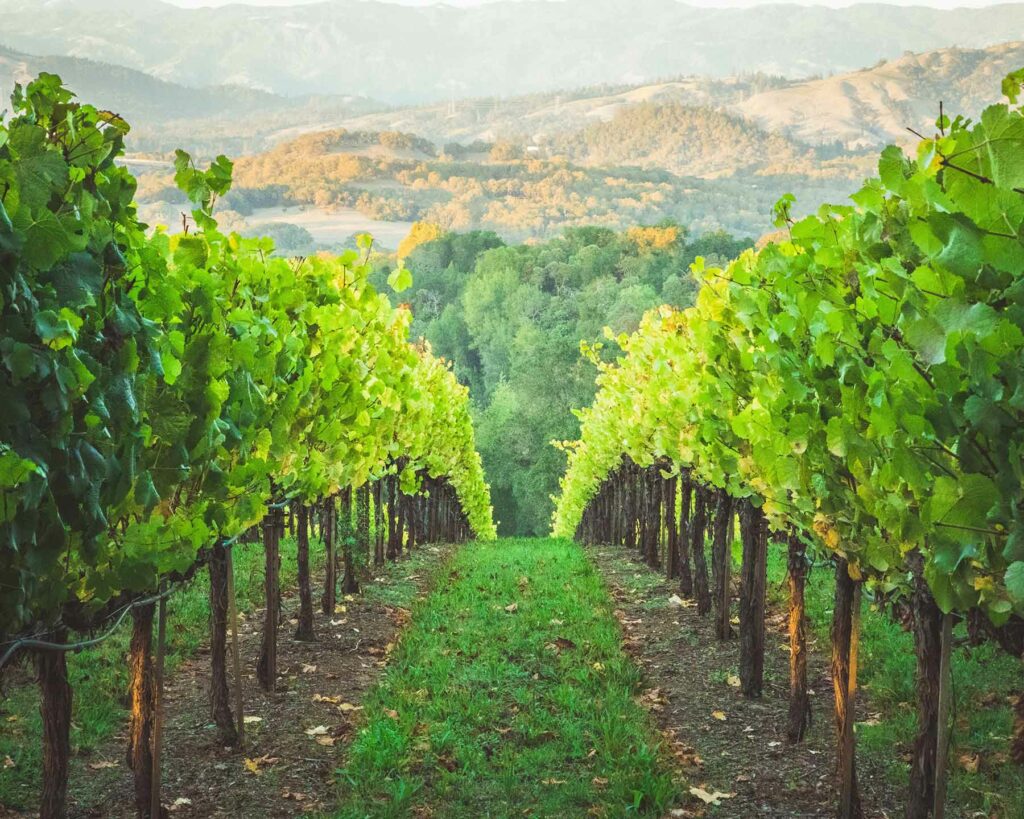 California has some of the most picturesque landscapes stateside, and Healdsburg is no exception. This low-key hamlet has all the charm of wine country without the pomp and circumstance. If you and your partner are intensely focused on the food and wine portion of your wedding, Healdsburg is also a small-town foodie haven you'll love exploring during your wedding weekend. Share the celebration with your whole wedding party by hosting your rehearsal dinner and morning-after brunch at one of the award-winning restaurants in the Sonoma County town.
31. Mackinac Island, Mich.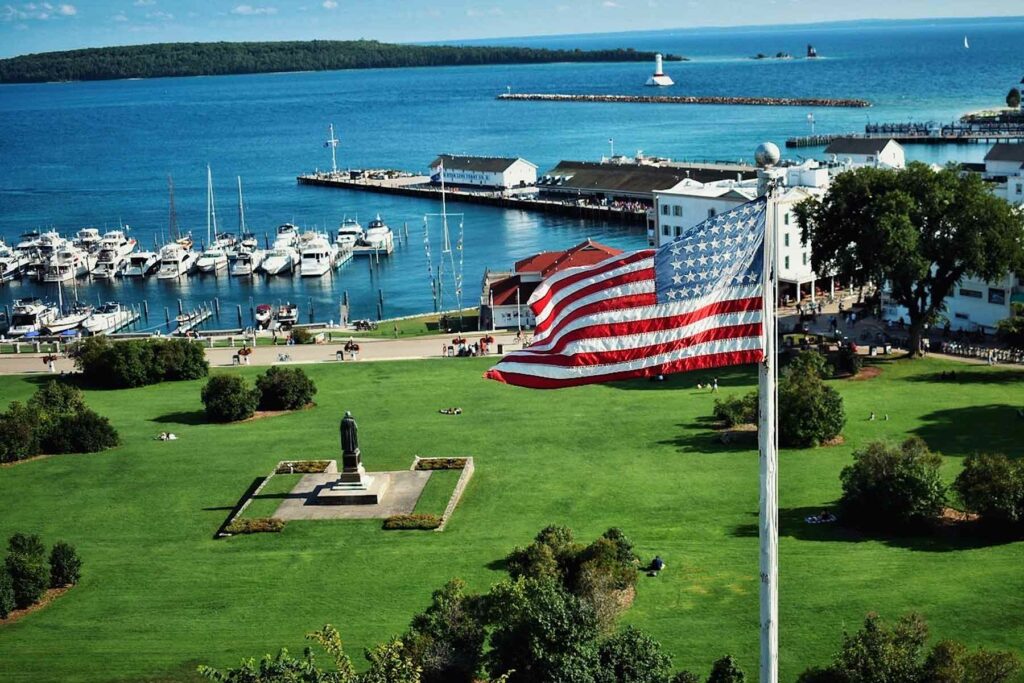 Situated just above Michigan's most northern point on Lake Huron is the adorable town of Mackinac Island. With a population of just over 500 people, it's mostly a tourist destination, as cars are not allowed on the island. Despite its small size, Mackinac Island has more than 50 wedding vendors to choose from, including reception venues, florists, officiants and more. If you and your partner love the beach but hate the crowds, Mackinac is the intimate island you'll love.
32. Savannah, Ga.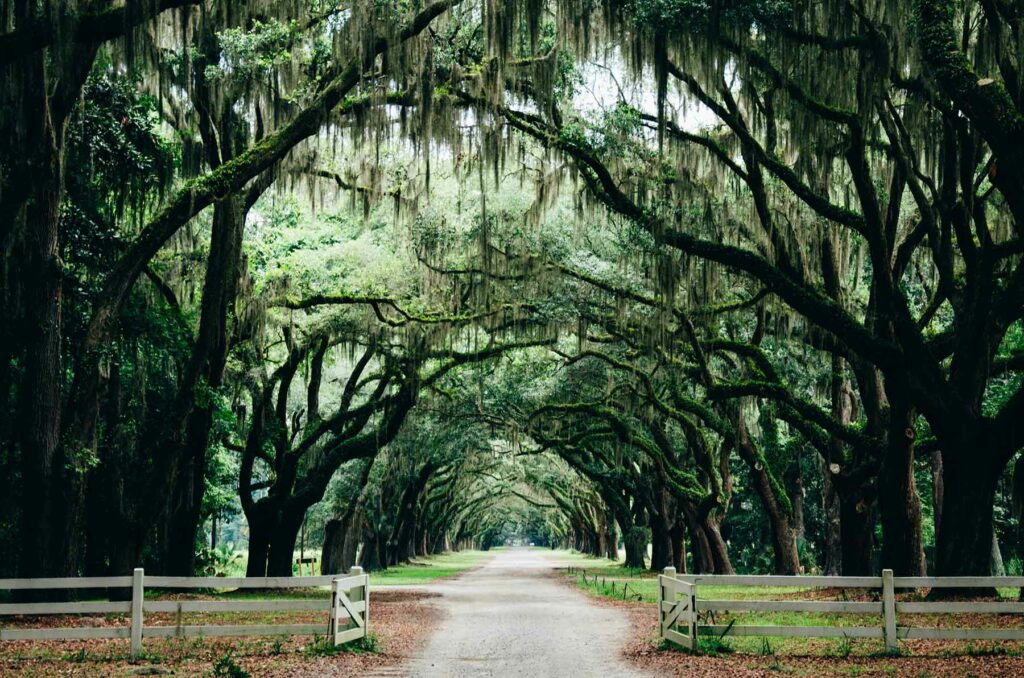 Draped in romantic Spanish moss, Savannah is part picturesque coastal town, part charming southern city. The historical area is known for its whimsical squares and colorful architecture, perfect for making your wedding photos pop.
Party Time!
For couples who live for a good time, these destination wedding locations are nonstop fun. From epic nightlife to lively local traditions, there's no shortage of ways these spots can entertain guests until the break of dawn.
33. New Orleans, La.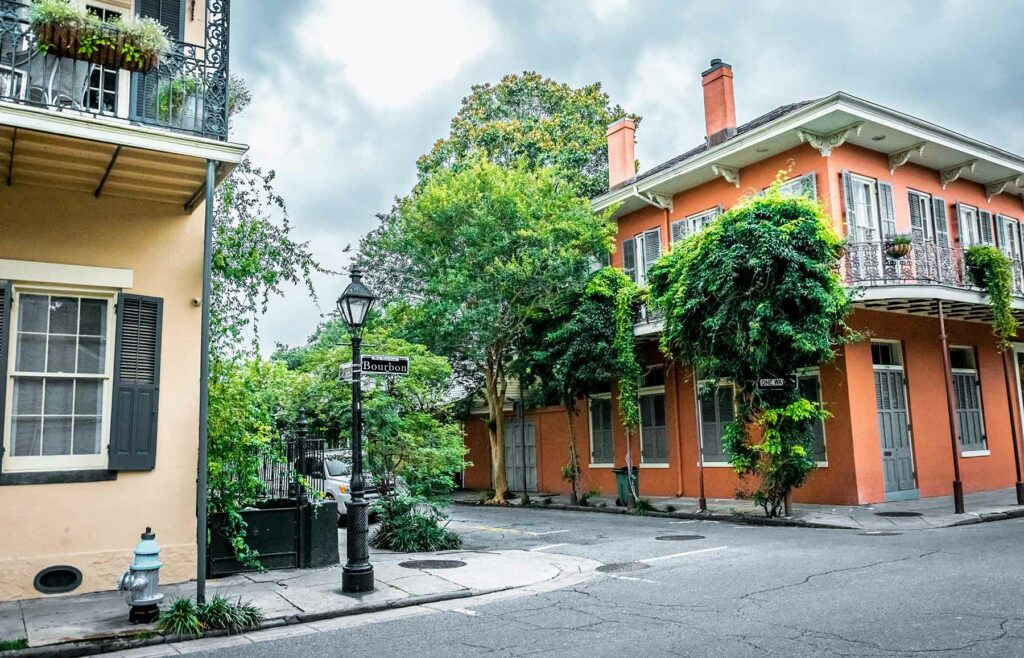 If you want your big day to become an epic bash, grab your parasol and hit the streets of New Orleans. Embrace the Creole traditions of the area with a wedding parade down Bourbon Street to celebrate your nuptials. You'll love the friendly festive vibes of this jazz town — just be prepared to party all night long!
34. Seville, Spain
Feel a whirlwind of romance in the storied Spanish city of Seville. Historic haciendas and Andalusian palaces are popular wedding venues for their easy elegance and romantic grounds. With flamenco shows, discos and bars, you and your guests will be well-entertained during a long wedding weekend.
35. Las Vegas, Nev.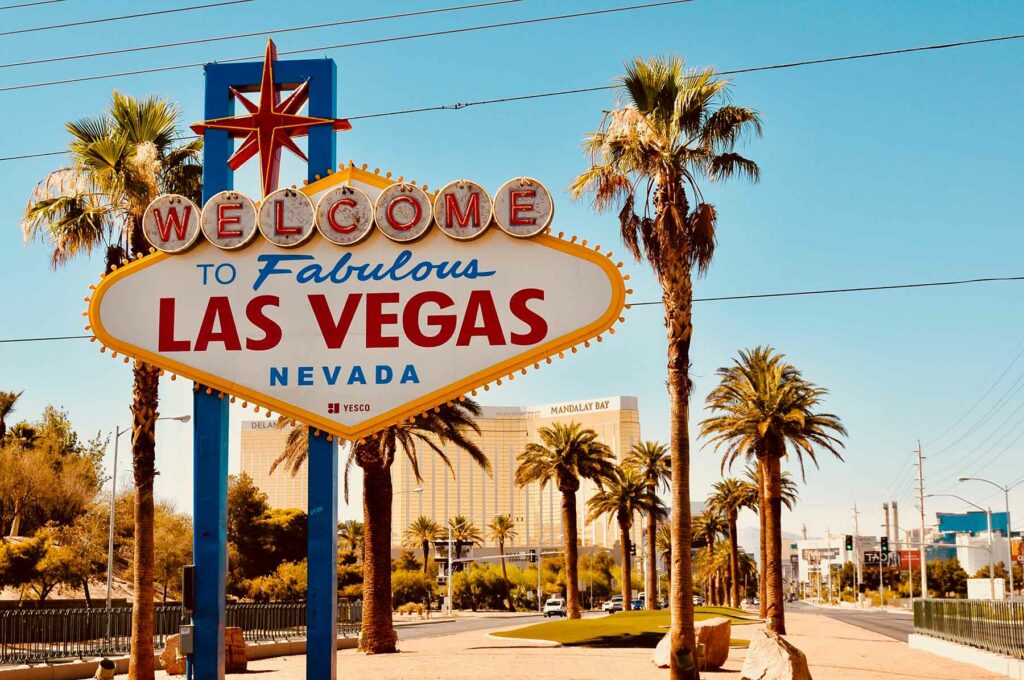 We can't talk about iconic weddings without mentioning the "marriage capital" of the United States! If you're thinking that means Elvis has to officiate your wedding, think again. The sprawling city has something for everyone. You can wed your partner in an intimate ceremony, then party all night long at one of the many casinos lining the Strip.
Up Next:
Set up your wedding website in minutes with design options to make yours truly unique.