San Francisco, with its famous hills and countercultural history, is nothing if not unique. Getting married in the City by the Bay doesn't have to be any different—you can celebrate your San Francisco wedding in a venue that is as unique as the city itself. From the Embarcadero to Ocean Beach, here are 5 of the most unique San Francisco wedding venues .
"Former U.S. mint" may not be the first thing you think of when you think of your ideal wedding venue. Since opening to private events in 2016, however, the San Francisco Mint has quickly become one of the city's top wedding locations. And once you see the "The Granite Lady" (as the building is affectionately called) you'll understand why it's so popular. The building (finished in 1874) boasts 30-foot ceilings, a spacious interior courtyard, and lots of rooms—including the vaults, which use to hold all the gold and silver. They're great for photos! It truly is a one-of-a-kind wedding experience.
Capacity: 700 (main floor)–999 (full venue)
Typical cost: rental fees start at $20,000 for the main floor, $25,000 for the full venue
Bonus: The San Francisco Mint offers custom wedding packages that include rentals and wedding planning services!
Follow them on Facebook and Instagram.
For art lovers, no venue in San Francisco can top the Legion of Honor. Here you can get married surrounded by artistic masterpieces from ancient times to the present day. A small ceremony can take place in the Rodin galleries, while the museum's theater can accommodate a larger event. Reception options include an outdoor terrace, the museum's Court of Honor (pictured above), and the Hall of Antiquities, where your guests can enjoy drinks while admiring pottery and artifacts from the ancient Egypt, Greece, and Rome.
Capacity: 70 (Rodin galleries)–500(outdoor reception)
Typical cost: starts at $9,000
Bonus: The Legion of Honor is located on top of a hill near Lands End, which offers stunning views of the Golden Gate Bridge and the Pacific Ocean.
Follow them on Facebook, Twitter, and Instagram.
Built in 1879, the Conservatory of Flowers is Golden Gate Park's oldest and most historic venue. It's also a magical place to host your wedding ceremony and reception. The Terrace Lawns provide plenty of space for an outdoor reception, while the Orchid Pavilion is great for an indoor seated dinner and dancing. Your guests can even enjoy cocktails inside the conservatory among the exotic plants and flowers in its exhibits.
Capacity: 150–500 (depending on venue)
Typical cost: $3,500 for ceremony only, $11,000 for ceremony + reception
Bonus: A venue buyout includes chair and table rentals, professional security, and parking for up to 50 vehicles.
Follow them on Facebook, Twitter, and Instagram.
Commonly known as simply "the Tulip Garden," this Golden Gate Park location allows you to feel like you're in Amsterdam without leaving California. Its Dutch windmill, provides a picturesque backdrop to the tulips and Icelandic poppies in the garden. As with all venues managed by the San Francisco Recreation and Park Department, reservations are only taken up to a year in advance, so be prepared to show up to the reservations office a year to the date before your wedding day.
Capacity: 200 for ceremony only, 100 for ceremony + reception
Typical cost: $448.00 reservation fee, $128.00 per hour
Bonus: Cliff House, a great venue for your wedding reception, is just a short distance from the park!
Follow them on Facebook.
Last but certainly not least is an iconic San Francisco landmark. Built for the 1915 Panama-Pacific International Exposition, it was originally meant to be a temporary building. Luckily, it was rebuilt to last, and it has been an amazing backdrop to countless weddings in the decades since. Ceremonies take place under the majestic rotunda with a full view of the lake and beautiful grounds. As with the the tulip garden, reservations can only be made up to one year in advance, so it's best to show up to the reservations office a year to the date before your preferred wedding date.
Capacity: 250
Typical cost: $448.00 reservation fee and $128.00 per hour for ceremony, $5,000 for reception
Bonus: The nearby Presidio offers several excellent indoor reception venues.
Follow them on Facebook.
Up Next: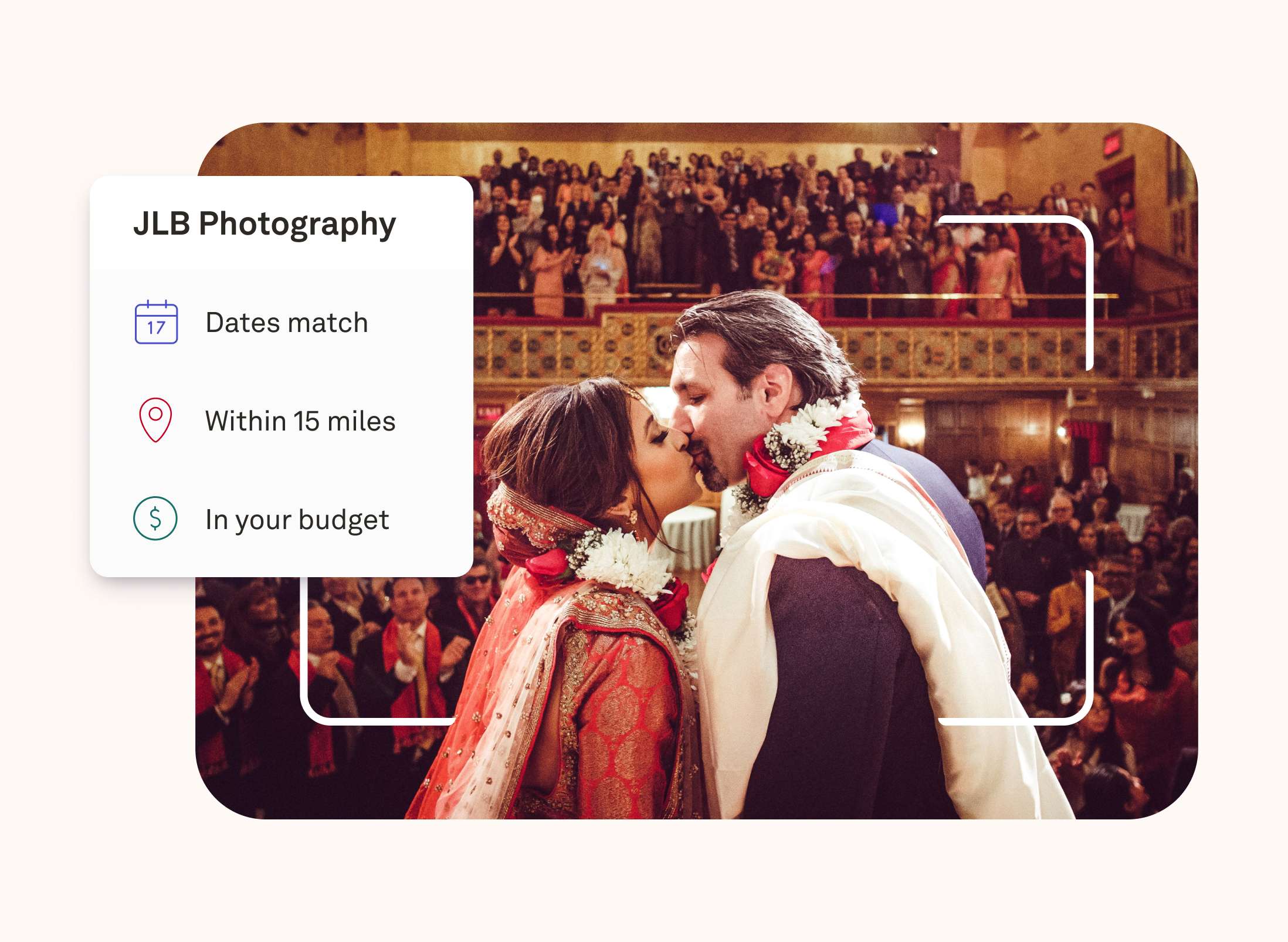 Find the perfect photographer to capture your big day.