A day to celebrate love and all it embodies, Valentine's Day is an opportunity to show the special someone in your life how important they truly are. You can always, of course, spend Valentine's Day enjoying a simple, can't-go-wrong act of love such as dinner and a movie.
But, if you're prepared to take that next big step in your relationship, why not consider one of the grandest extensions of love — a marriage proposal? Using one or several of these eight romantic Valentine's Day proposal ideas, give your partner a gift that will turn this popular day into one they'll remember forever.
1. Go Cliché!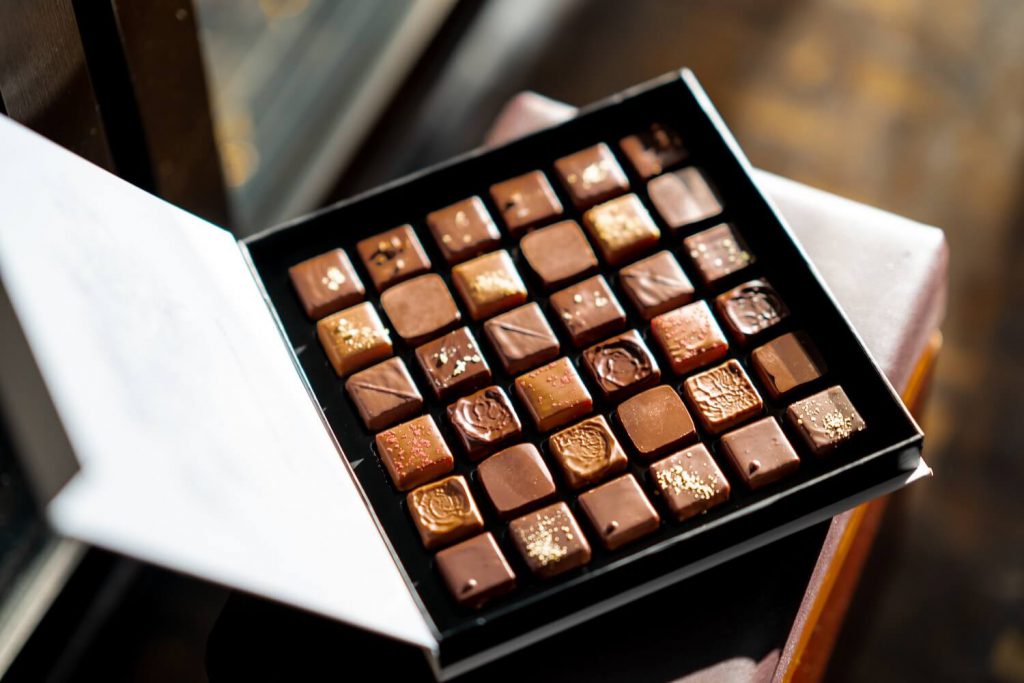 It's OK to embrace your favorite Valentine's Day clichés, as sometimes it's the silliest moments that become the biggest surprises. For this proposal idea, choose an appropriate time to present your significant other with a large box of chocolates and a stuffed animal or a dozen red roses. Before the big moment, sneak the engagement ring inside the box of delectable sweets.
Once you present them with these gifts (that may result in a chuckle or an eye roll), share a story that celebrates you as a couple. Then say "You know something? Life, truly, is like a box of chocolates." Encourage them to open the box as you drop to one knee, gazing upon their face as they find what's inside. Then finish the quote by saying "You never know what you're going to get."
2. Storybook Lane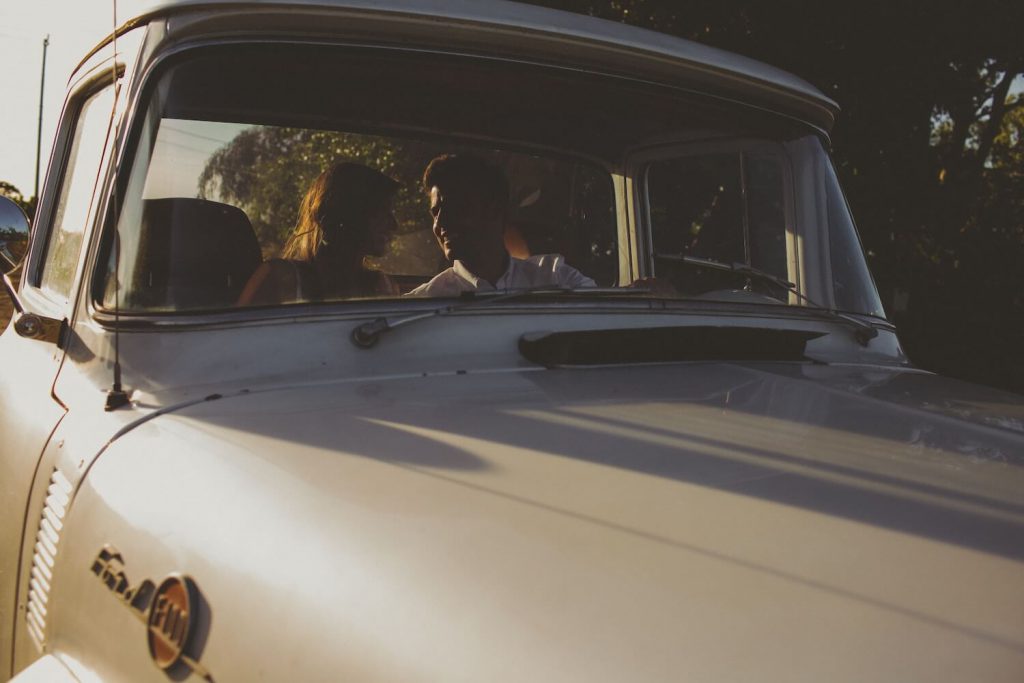 Why not make your engagement one that will be told for generations to come? This proposal idea dives right into the story of you and your love, celebrating the places and moments that have shaped you as a couple. You can take a drive to your earliest memories together whether it's a playground, high school parking lot, or even where your first date took place. Tour your memories in these places and reflect on how they defined your love for each other.
Then, pull up to a restaurant where you've made a reservation. Your partner may ask "Why are we here?" or "I don't recognize this place." That's your cue to pull out the ring and say "This is my new favorite memory… it's where I celebrated my first dinner with my new fiancé." All that's left is to embrace and celebrate the start of this next exciting phase together.
3. Spa Day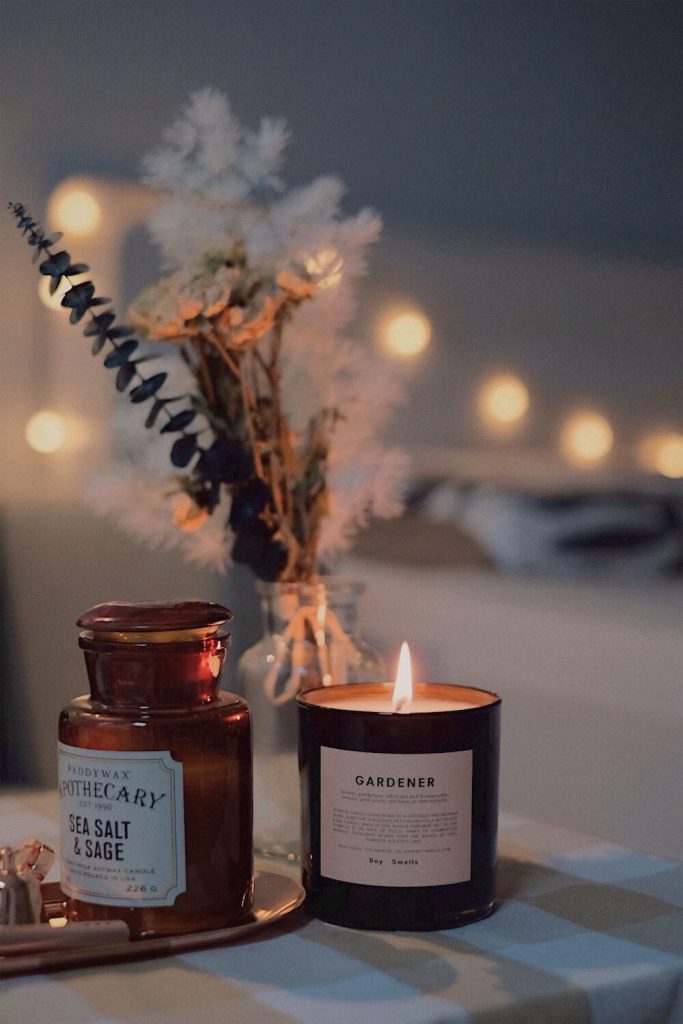 Surprising your sweetheart with a spa day is a perfect way to kick off your Valentine's Day proposal. Even better? Creating your own spa atmosphere in the comfort of your home. While your partner is away, prepare the bedroom by arranging rose petals on the bed either in a heart-shape or in their name. You can also place a new book and their favorite cup of tea on their nightstand for extra comfort. Then, draw a warm bath and fill it with soothing bath salts before surrounding the tub with their favorite scented candles.
When they arrive home, joke how you wanted them to relax before a lifetime of stress with you. As you pull out the ring, tell them how you tried to get the bath to a perfect temperature, but that nothing will make them feel as warm as the way they make you feel.
4. Home Cooked Meal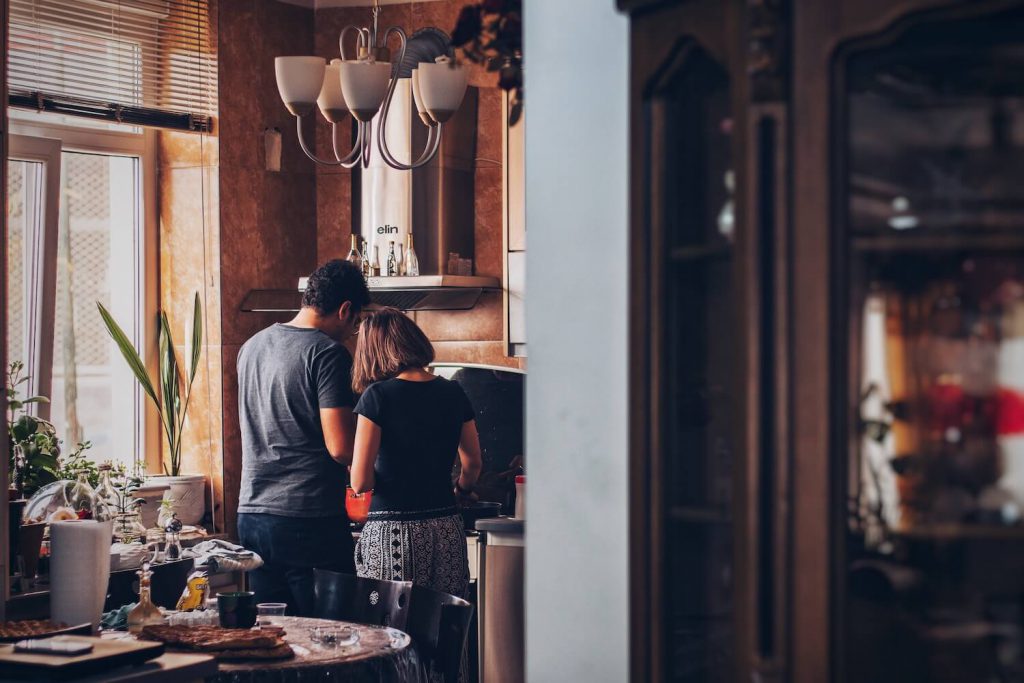 Nothing says "I love you" more than stepping out of your comfort zone. And sometimes, this can mean cooking a romantic dinner. With thousands of cookbooks and YouTube How-To videos at your disposal, cooking your partner's favorite meal is a thoughtful way of showing them the leaps you're willing to take to make them happy.
To help set the romantic mood, consider preparing some simple yet aphrodisiac bites such as oysters and chocolate-covered strawberries. Once they see the effort you put into making your evening together special, share how you'd be willing to do anything that scares you as long as it was with them.
5. Movie Night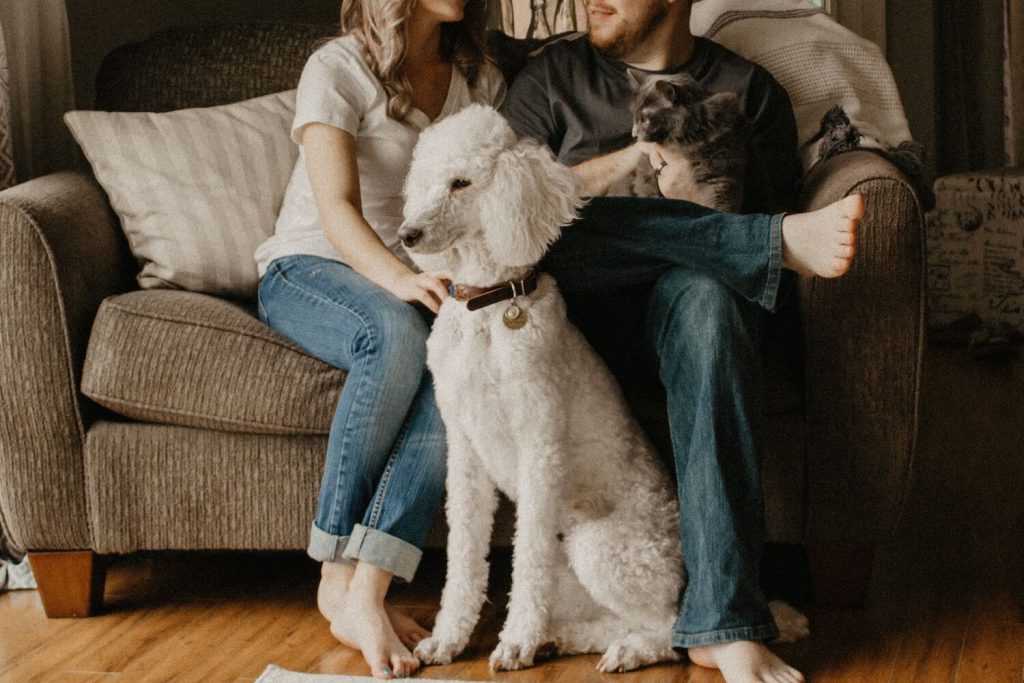 Nothing beats a movie night complemented with popcorn and a box of chocolate-covered raisins. Just dim the lights, grab a blanket, and flick on your favorite romantic film. Movies have a way of connecting us, as they hold a mirror to the way we treat and see others who are important in our lives. Why not use this as inspiration?
During the film's climax, recite the lines spoken by the main character as they profess their love to their partner. Near the end of the monologue, pause the film and turn to your love, telling them you think you can do a better job of conveying what the actor is trying to say. Then, make the most romantic day of the year one that you and your soon-to-be-fiancé will remember forever.
6. Ice Skating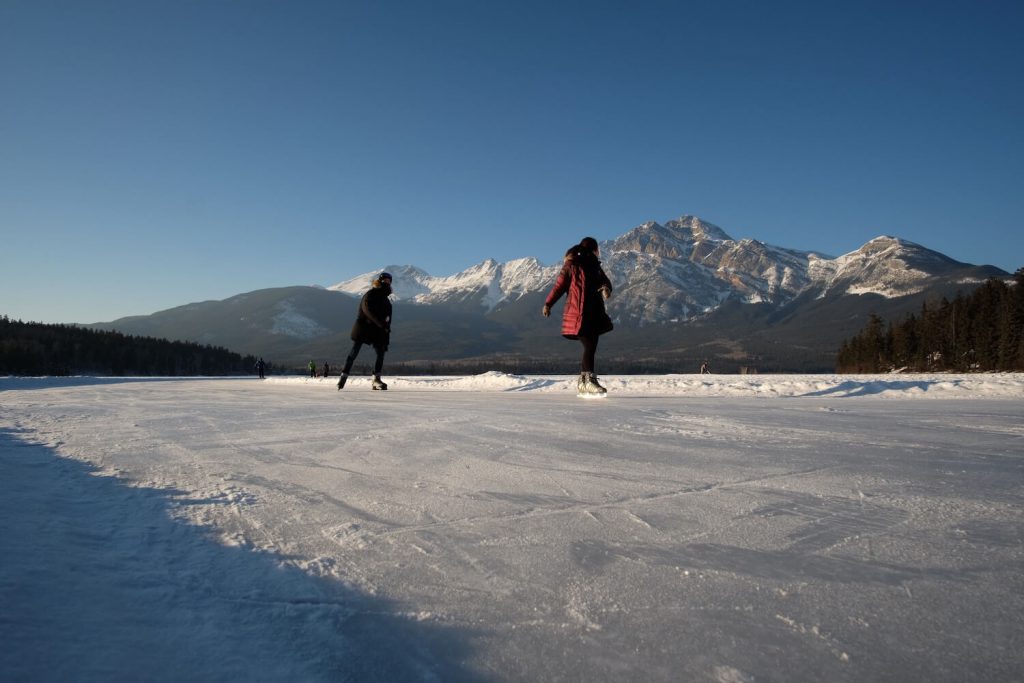 Many places still offer the chance to go ice skating during Valentine's Day, one of the most romantic ways to spend an afternoon or evening. It's also an opportunity to hold hands, share some laughs, and make new memories before the ice melts away.
For your proposal, channel your inner goofball by taking a fall to the ground — unless, of course, it happens naturally! When your sweetheart asks if you're OK, begin to say "Well, now that we've broken the ice, and seeing as I'm already on the ground…" Then, if you can manage it, get on one knee and ask "Will you marry me?" Hopefully, they'll spare you from a freezing knee and lift you up with a warm hug and an engagement.
7. Valentine's Day Getaway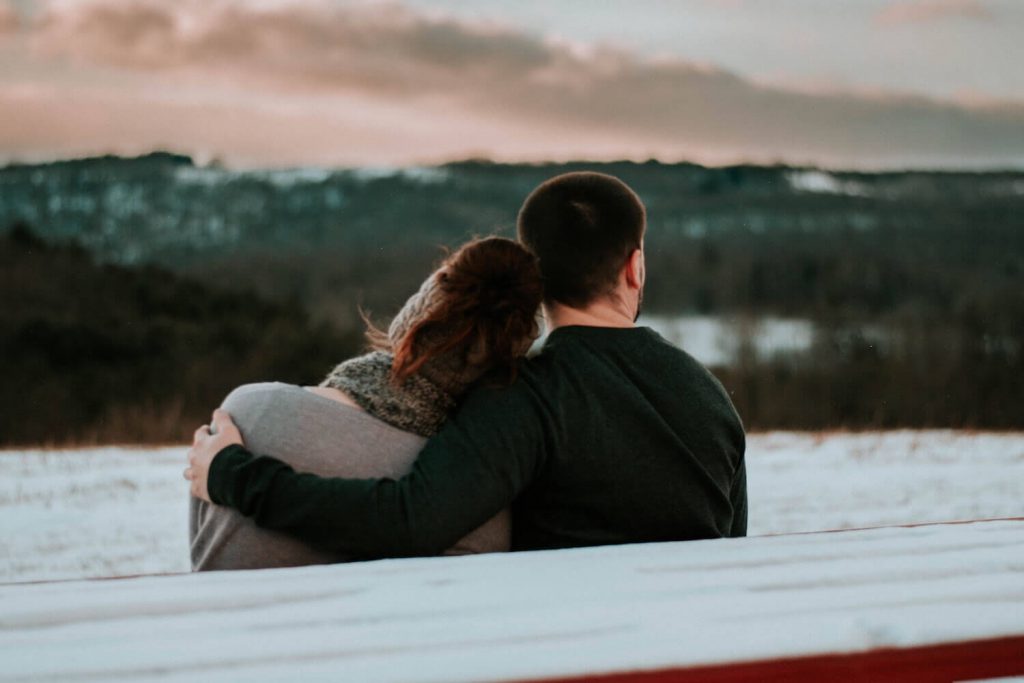 If you're still recovering from the holiday season, why not skip the crowded restaurants and expensive gifts and take a mini-vacation to celebrate Valentine's Day? You can surprise your sweetheart with a spontaneous, romantic weekend in a quaint Airbnb at a destination of your choice.
Whether it's a trip to the coast or a weekend in the mountains, make your time together count by showing them how adventure can be found anywhere — as long as it is with them. Find the right opportunity to execute your perfect proposal, and turn what was originally a surprise weekend getaway into a proposal story to share with loved ones upon your return.
8. Surprise Party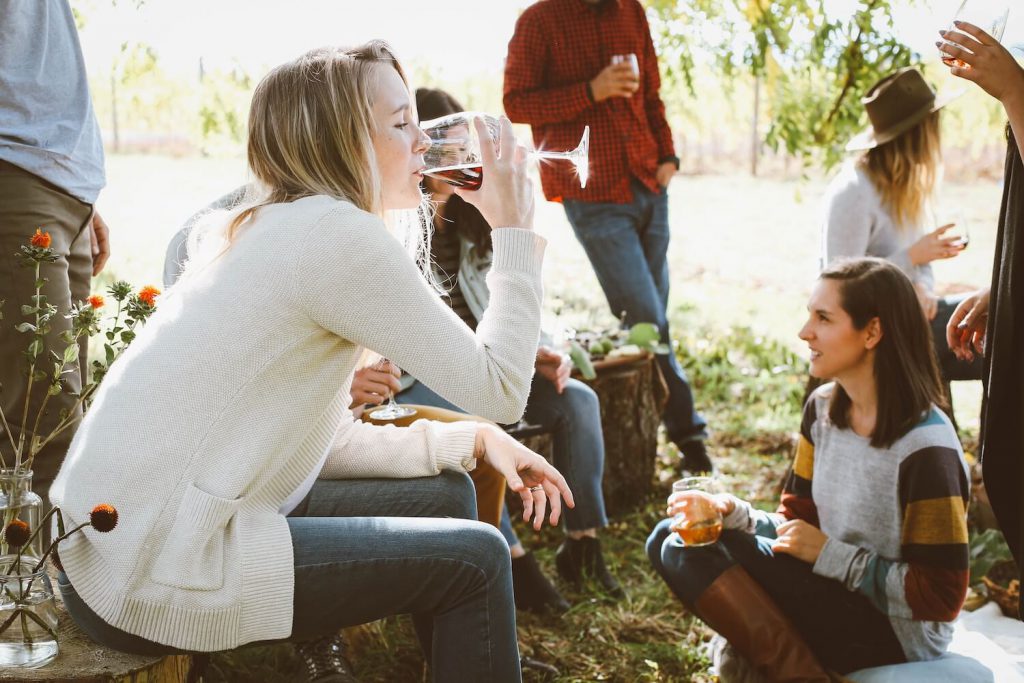 Some people prefer to avoid the clichés and silliness of Valentine's Day — and that's OK. Instead of celebrating the holiday, why not turn February 14th into a giant surprise party for your partner? Explain how your friends and family wanted to celebrate the love you have for each other by telling them "We had to surprise somebody, right?"
You can enjoy delicious food, fun games, and maybe even some karaoke, where you'll have the chance to sing a ballad that embodies how you feel. Follow the song with a marriage proposal in front of your loved ones by ending with "They say when you marry someone, you're marrying the family too, right?" Then, relish the joyous applause and cheers from the crowd after you hear that resounding "Yes."