San Francisco has more than its fair share of beautiful churches. If you aren't already a member of a congregation in the city, however, finding the right church for your wedding isn't always so straightforward. Many churches will only marry members or require that both you and your partner belong to their specific denomination. Luckily some of the most stunningly beautiful churches in the city allow outside couples to marry within their doors. And luckily for you, we've done the work of compiling a list of the best options out there! Though they may still have some faith-based requirements, all the venues listed here are LGBT friendly and can accommodate interdenominational and interfaith weddings. Here are some amazing (and affordable!) locations for your church wedding in San Francisco.
The beautiful and light-filled sanctuary of St. Mark's Lutheran makes it one of our favorite wedding venues in the city. Completed in 1895, the church thankfully survived the 1906 San Francisco earthquake with its charming red brick exterior intact. The stunning interior is spacious and also boasts great acoustics. St. Mark's congregation has always had a tradition of openness, and all couples are welcome. The wedding package includes the services of a wedding coordinator and a pastor, as well as the church's music director and organist. The church also offers options for reception venues, including St. Mark's square beside the church as an outdoor venue.
Capacity: 442
Typical cost: $3000 for the wedding package
If you want a church wedding but fancy a venue that has a cozy feel with rustic decor, the Swedenborgian Church of San Francisco is for you. Located in the Pacific Heights neighborhood, the church was built in 1895 in classic Arts and Crafts style. The church also has three adjacent rooms available for receptions, along with a full-capacity kitchen. They welcome outside officiants, and as an added bonus, the venue is also dog friendly!
Capacity: 130
Typical cost of wedding: $1,100-$2,200 (Wedding + Reception package available)
The Presidio of San Francisco is the place to go to get away from it all without actually leaving the city. It also hosts not one but two excellent chapels that are available for wedding rentals! The Presidio Chapel is built in a lovely Spanish mission style. Surrounded by the eucalyptus trees of the Presidio forest, the grounds are situated on a hill that provides amazing views of the bay. The garden is also available for ceremonies or as a reception venue for chapel weddings. And if you fancy and indoor reception, the Presidio Officers' Club is just a short walk away!
Capacity: 154 (chapel) – 200 (garden)
Typical cost: $1,200
Bonus: Your rental and your additional fees help the Presidio National Park provide public programs, trails, and roads in the park.
The second church wedding venue that the Presidio offers is the Chapel of Our Lady. Constructed in 1864, this interdenominational chapel is the Presidio's oldest house of worship. The chapel features rafters with beautiful designs and rustic chandeliers, as well as a large window behind the altar that provides lots of natural light. While the chapel can seat up to 200 guests, it still has a very intimate feel. The chapel courtyard is also available as an excellent outdoor reception space.
Capacity: 200
Typical cost: $1,200
Bonus: The magnificent Golden Gate Club is nearby for receptions, and as with the Presidio Chapel, your rental fees go to the Presidio National Park.
Grand and iconic, Grace Cathedral is the way to go for a large church wedding. Sitting atop Nob Hill, the cathedral is designed in a French Gothic style and is the third-largest Episcopal cathedral in the nation. The nave can seat up to a 1,000 guests, but if you're not looking to host many hundreds of attendees, the church includes a few chapels for smaller ceremonies. The cathedral steps also make for great wedding photos!
Capacity: 1,000 for the nave, 20-175 for other venues
Typical cost: Ceremony packages – $5,000-$8,500, reception venue rentals – $800-$3,200
The First Unitarian Universalist Church of San Francisco was completed in 1889 and features a sanctuary with remarkable stained glass windows, a three thousand pipe organ, and a rear balcony. The sanctuary is also notable for its great acoustics (you can even hire their sound technician to make the most of it). The church welcomes ceremonies of any faith tradition, and you may have an outside officiant or hire the services of their clergy. The church also has great reception venues available for dining and dancing, as well as smaller venues for fireside and chapel ceremonies.
Capacity: 400
Typical cost: $2,000-$3,000
Did we miss anything? Leave us a comment below!
More Bay Area Wedding Venues:
Up Next: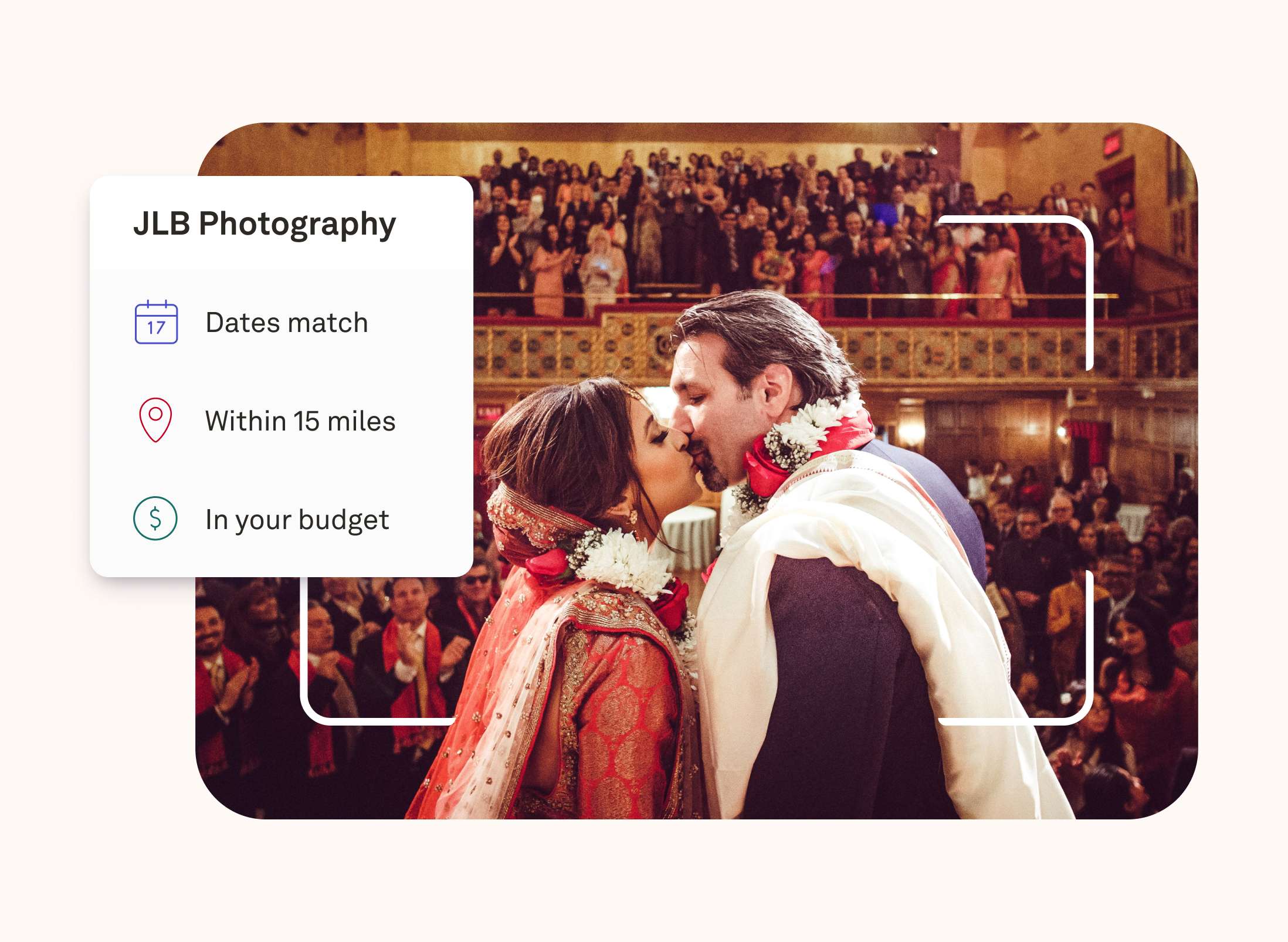 Find the perfect photographer to capture your big day.