As the price of weddings continues to rise, couples all over the country are looking to cut costs. The good news is there are many ways to lessen the financial burden of wedding planning. You can, for example, choose a buffet over a seated and served meal or opt for seasonal flowers rather than your out-of-season favorites. One of the heftiest expenses, not surprisingly, is the wedding venue. So it makes sense, if you're going for that budget wedding, that you'd start with the biggest ticket item.
We took a look at some of the most affordable wedding venues in and around San Francisco. From the natural beauty of the Bay to the industrial chic of SoMa, we've got you covered.
---
Dogpatch Wineworks is located in the American Industrial Center in the heart of San Francisco's historic Dogpatch neighborhood. From a standing Hors d'Oeuvres reception to a more formal seated served meal, Dogpatch Wineworks is a reasonable option for your budget wedding. The space is gorgeous, warm, and romantic. The 15,000-square-foot venue features 20-foot ceilings, white brick walls, concrete floors, large windows, Italian string lighting, and up-lit oak barrels. Simply take it as is (because really, it doesn't require much adornment), or style the barrel room to your taste by bringing in vintage furniture or floral arrangements.
Cost: The rental fee is $5,000 for a reception and/or ceremony and includes 6 hours of event time excluding set up and clean up time
Capacity: 140 guests to 250 guests
Bonus: Wedding packages include staff to ensure your day goes off without a hitch. They'll assist with everything from catering and lighting to florals.
This ain't your small town City Hall. San Francisco's City Hall is one of the most striking buildings in all of the city—or the country for that matter! It was built in the Beaux-Arts style, a monument to the City Beautiful movement that epitomized the high-minded American Renaissance of the 1880s to 1917. Fun fact: City Hall's dome is taller than that of the United States Capitol by 42 feet. Ceremony options include the Rotunda, the 4th floor, the Mayor's balcony or a private ceremony room. Whether you want to elope or hold a grand affair, City Hall is perfect for the no-fuss couple on a budget in the Bay Area.
Cost: $75-$4,000 for a Saturday package
Capacity: Up to 200 guests
Bonus: The interior is all marble everything. That means there are photo ops galore.
The Stern Grove Clubhouse gives off major Laura Ingalls Wilder vibes. If as a young girl or boy you spent hours imagining your life on the prairie, then this is the San Francisco budget wedding venue of your dreams. Say, "I do," under a canopy of Redwoods—in the middle of San Francisco! The Clubhouse is quaint, campy (in a good way), and likely one of the most cost-effective options in all of the Bay Area.
It's important to note that Halloween, Thanksgiving, Christmas Eve, Christmas, New Years Eve and New Years are not reservable, so if you're looking for a holiday wedding weekend, Stern Grove isn't your spot.
Cost: Fees start around $900 for six hours
Capacity: 120 seated, 140 standing
Bonus: If you include the outdoor area in your rental (extra $200), you get access to a few other places and amenities. There's the above-mentioned grove of redwoods, a large meadow with picnic tables and grills, winding woodsy paths by a pond, and the Trocadero House. The house includes a large grand room with usable fireplace, a saloon room, an industrial kitchen, and a room upstairs for getting ready.
If you haven't sensed the trend here, one of the best ways to have a budget wedding in San Francisco is to go for city parks and venues. The Fort Mason Center is located on the San Francisco Bay and within a National Park. (You really can't get a better view of the Golden Gate Bridge.) With spaces ranging from the newly renovated industrial chic Gallery 308 to the elegant and traditional General's Residence, the historic campus has a space for any couple. Chairs and tables are included in the rental, and the planning staff is happy to help coordinate on other details like linens, a caterer, etc.
Cost: From $1500 – $6500
Capacity: The General's Residence, up to 130 people and Gallery 308, up 250 people
Bonus: The view. If you plan to hold your ceremony outside, you can do so overlooking the water and Alcatraz, under big, beautiful trees.
If you're a looking for blank slate with a modern, industrial feel (think: poured concrete, exposed beams, warm wood details, big windows) The Box SF is a great, affordable option. It's the former William Randolph Hearst Printing Plant, and it has been transformed and restored to accommodate events. They also display a wealth of printed history, product, books, packaging, antiques and original and hand crafted letterpress printed matter and related hand-crafted product.
Cost: $1800-$3000+
Capacity: Up to 100 guests
Bonus: Includes a breathtaking 325-year old dining table made from two Chinese village doors—perfect for an intimate dining experience.
---
Tell us more!
Do you know of a budget-friend San Francisco wedding venue we missed? Or do you have strong feelings about what city we should explore next? Let us know on Facebook, Twitter or in the comment section below.
More Bay Area Wedding Venues:
Up Next: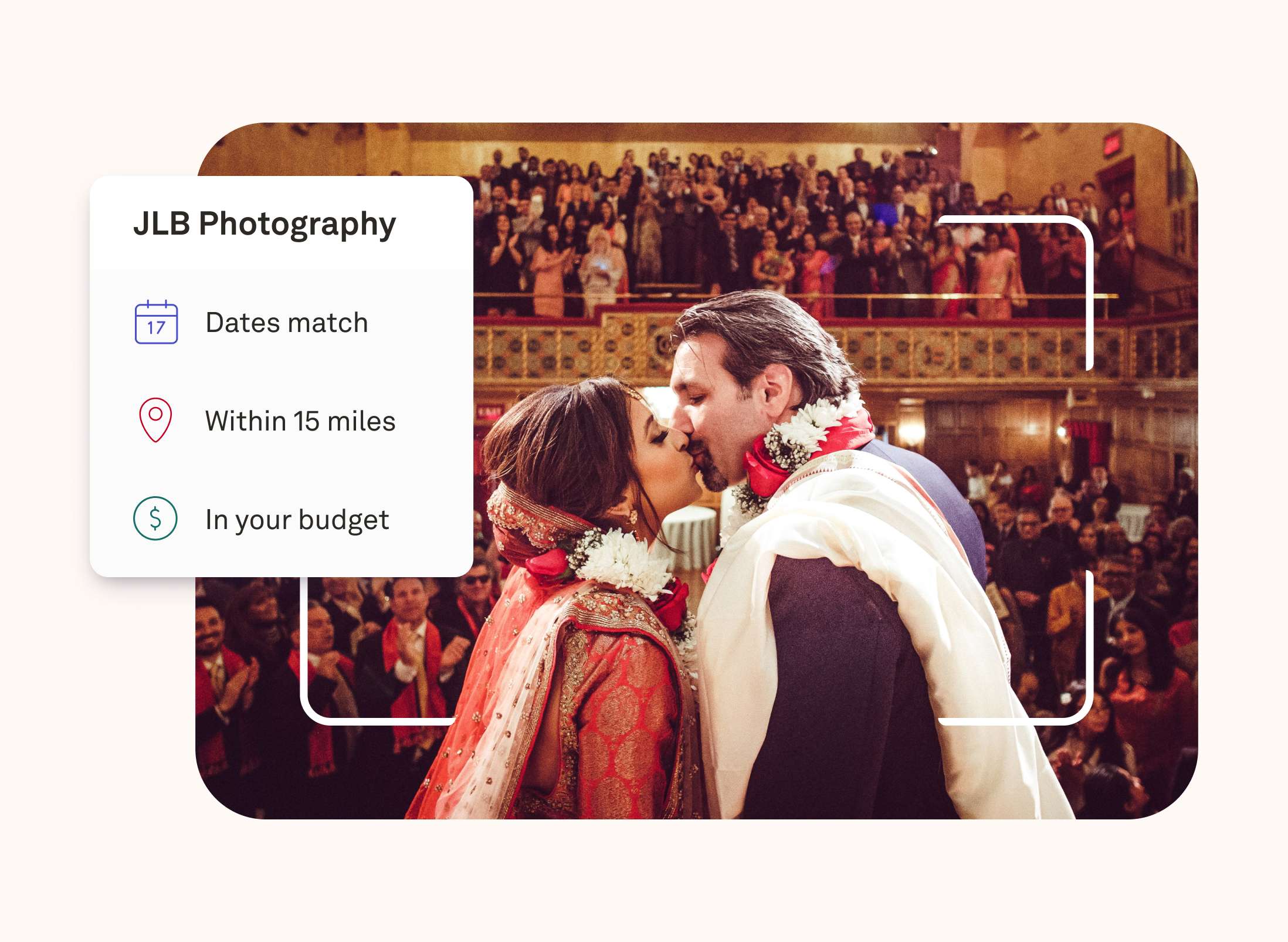 Find the perfect photographer to capture your big day.