Weddings are beautiful at any size, and small weddings are no exception. At a small wedding, you get to spend time more time with your guests, save some money, and plan activities that just wouldn't work with a larger group. But if you're planning a wedding of fewer than 100 guests, some of the most popular wedding venues might not be the right fit. Instead, choose a venue specifically suited for smaller groups, and truly provide that intimate feel. From historic buildings to cruise ships, we've gathered up some of the best small wedding venues in San Francisco.
Built in 1886 in classic Queen Anne style, the Haas-Lilienthal House is the perfect place for a classic and intimate San Franciscan wedding. Now the headquarters for San Francisco Heritage, the museum area is also open for wedding rentals. Your rental includes the ballroom and the first floor of the home. Complete with a fireplace and grand piano, this Victorian dream house will not disappoint.
Capacity: 60 seated for the first floor. 100 for the ballroom.
Typical Cost: $3,350 – $3,850 for ceremony and reception.
Bonus: In 2012, the house was recognized as one of 34 National Treasures in the U.S.
Follow them on Facebook, Twitter, and Instagram.
Chic decor and plants galore set this non-traditional venue apart. A cafe by day, Stable transforms into a private venue by night. Take advantage of the San Franciscan sun and host your ceremony in the airy courtyard. Your rental includes the outdoor courtyard and covered patio as well as the indoor gallery and cafe.
Capacity: 80 seated guests; 100 standing.
Typical Cost: $5,000 – $5,500
Bonus: Do yourself a favor and rent their pizza oven for $300.
Follow them on Facebook and Instagram.
For a true Bay Area wedding experience, why not get married among the barking sea lions? Hornblower cruises offer intimate wedding packages ideal for a sea-worthy love like yours. Packages include a ceremony performed by a uniformed captain, a champagne toast, and a meal and cruise for the couple.
Capacity: 49
Typical Cost: Starts at $1,800
Bonus: Your wedding package also includes 45 minutes of photography.
Follow them on Facebook.
The San Francisco Art Institute (SFAI) is one of the nation's oldest providers of higher education in contemporary art. Located in Russian Hill, SFAI's unique, multi-tiered building offers great options for large and small weddings alike. The smallest venue, the rooftop cafe, features indoor and outdoor space, and sweeping views of the city. Clink your champagne glasses and drink in the natural beauty of the bay.
Capacity: 85
Typical Cost: $3,500 with kitchen included.
Bonus: You can arrange to have the art gallery space open after regular hours for your event.
Follow them on Facebook and Instagram.
Formerly the William Randolph Hearst Printing Plant, The Box SF is a unique event venue in SOMA. The venue now hosts a variety of different types of events and can clean up real nice for your wedding. The building's industrial architecture serves up the perfect backdrop for romantic wedding decor. Even better, it's filled with gorgeous antique pieces, like the 335-year-old dining table made from antique Chinese village gate doors.
Capacity: 50
Typical Cost: Start at $1,800
Bonus: Interested in designing your own wedding invitations? This still-functioning printing plant also hosts classes in calligraphy, typography, lettering, and more.
Follow them on Facebook and Instagram.
More Bay Area Wedding Venues:
Up Next: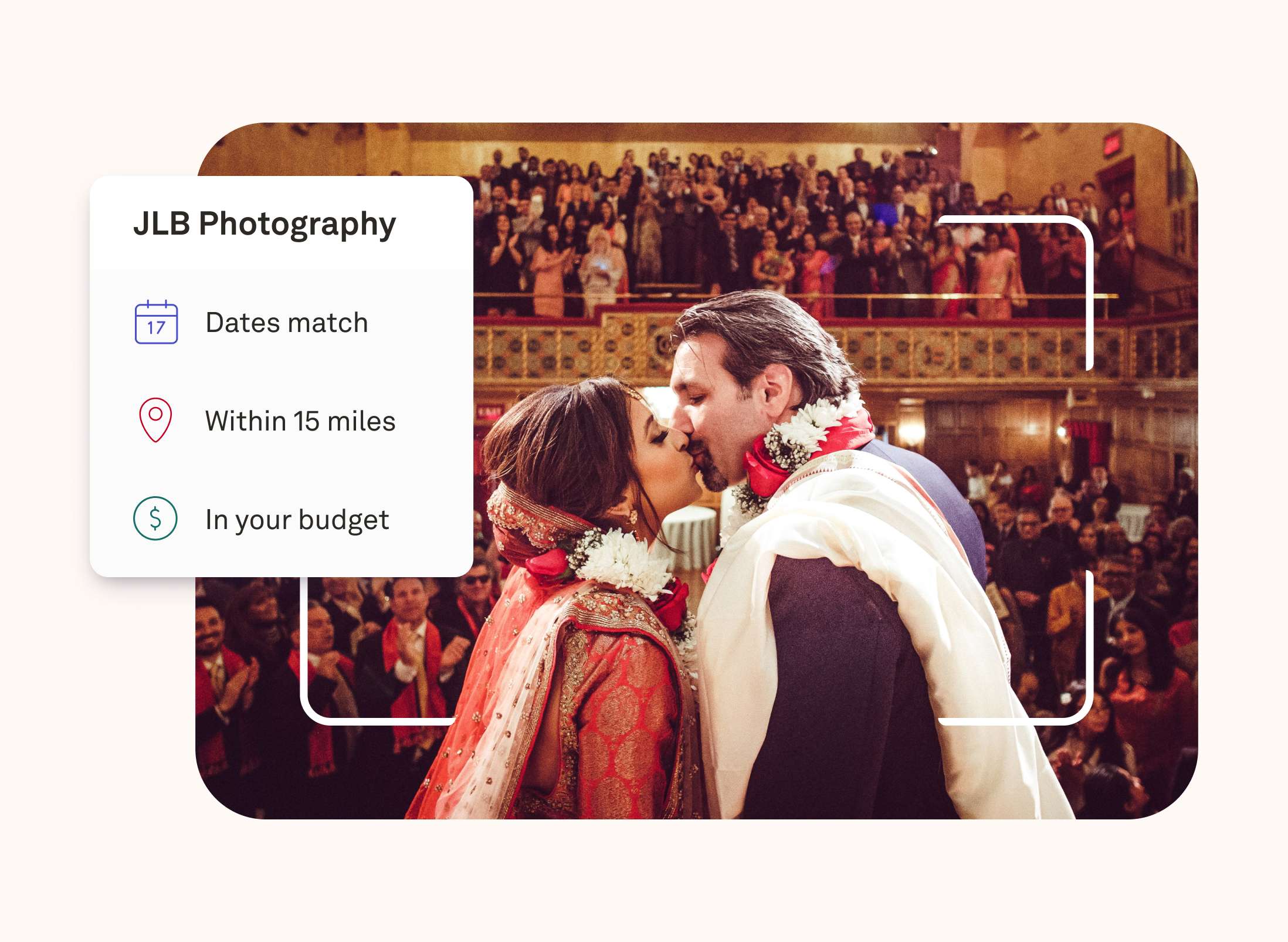 Find the perfect photographer to capture your big day.