So, someone popped the big question: Will you marry me? And someone else said yes — congratulations! With the biggest question out of the way, you're already off to a great start. Now it's time to start wedding planning, and the good news is you don't have to do it alone. Enter: your wedding party.
Who's included in a wedding party has changed a lot over the years as traditional roles have evolved, but the general sentiment remains the same. These are your close family members and friends who will offer moral support until the moment you say "I do," and then stick around and celebrate you (happily ever) after. Let's dive into all the wedding roles you need to know!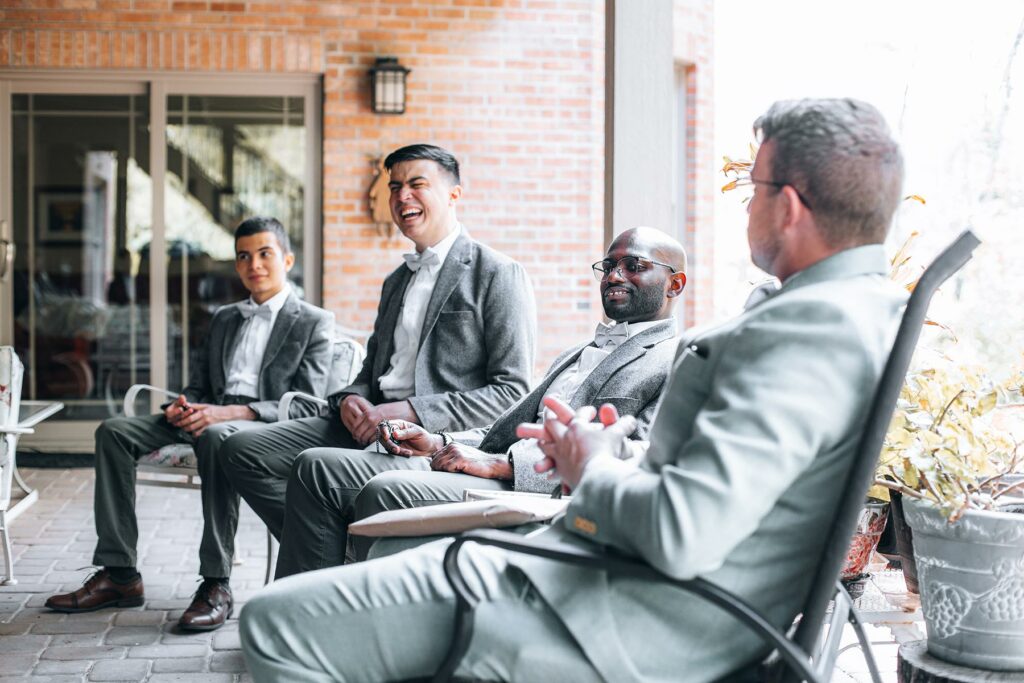 Do You Need a Wedding Party?
This simple answer is no, no one needs a wedding party. Every couple could probably get married without one. A better question might be: Do you want a wedding party?
Do you want to share your wedding day with the people who have been closest to you during the time you've spent falling in love? Do you want to look back on your special day and remember all the ways your favorite people showed up to witness your vows? And, do you want some help along the way with everything that goes into planning a wedding, from wedding dress fittings to decorating your getaway car?
If you said yes to any of those questions, then yes — you want (and need) a wedding party.
Once you've decided you'll have a wedding party, you can decide what roles you want them to play. For the longest time, traditional wedding parties have been thought of in fairly rigid terms: bridesmaids and groomsmen, best man and maid of honor. We have an updated glossary of inclusive wedding terms you can refer to in case your ideal wedding party falls outside of those binaries, and we're also going to break down what a more expansive definition of a wedding party might include here.
Your Wedding Party's Leading Roles
Chances are you've been thinking about who may be part of your big day for as long as you've thought about walking down the aisle — but what exactly will members of the wedding party do? Well, that's up to you!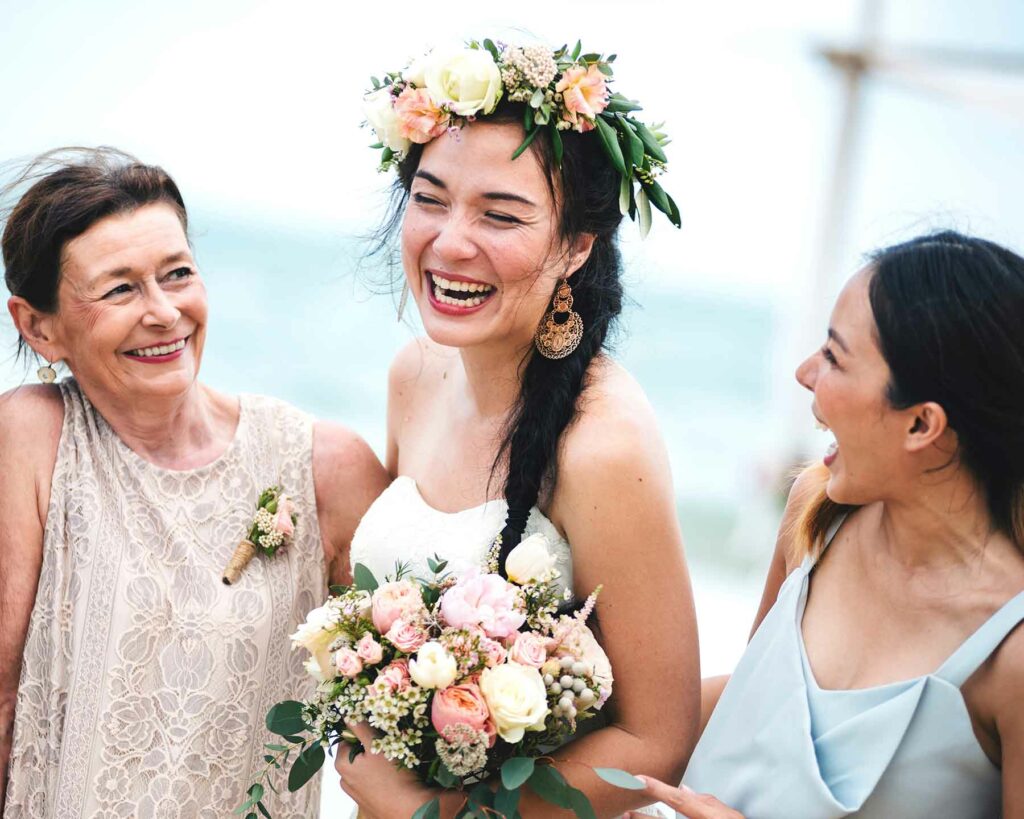 Best Person or Person of Honor
Every Batman needs his Robin, and that's exactly the role this person will play. Need someone to plan an engagement party? Call your best person. Interested in a little destination getaway with friends before you tie the knot? A person of honor can undoubtedly help with that celebration, too.
They're your right-hand person in the months leading up to the wedding, and they're also the ones who will stand by you and your partner as you exchange "I dos." They might even give a speech at the wedding reception. While you're absolutely the stars of the show as newlyweds, your best person and person of honor are who you want to have second billing.
As always, with great power comes great responsibility. You don't want to take advantage of your favorite people — there's no doubt that whoever you pick will need a little help.
Wedding Party (Attendants)
Outside of your best person and person of honor, these are the folks who are going to be standing with you on your wedding day (and dancing hardest on the dance floor later that night). They can be as involved in the wedding planning process as you'd like and are also excellent candidates for speech-givers at the rehearsal dinner.
Traditionally, these have been very gendered parties — think bridesmaids and groomsmen — but no more! It's becoming more common to see wedding parties on either side of the aisle comprising the closest friends and family members in each person's life, regardless of gender.
Officiant
The officiant is the person who, you guessed it, officiates your wedding. If your ceremony doesn't require that the officiant is a dedicated member of the clergy or a particular religious order, this individual can also be someone you count among your nearest and dearest.
In more traditional ceremonies, there are a dozen scripts they might follow while officiating your vows — "For richer and for poorer, in sickness and in health," and so on and so forth. However, there's also so much more they can do. When you choose someone who is close to you, they can really tell the story of your love and highlight how special this day is (and maybe even bring a little humor). They'll set the tone for the ceremony, so pick someone you trust!
Parents
Your parents can play any number of roles on and up to the day of the wedding. Traditionally, the father of the bride is the person who pays for the wedding, but that has become less and less common (but go for it if that's your thing!). Aside from that, parents can also escort the people getting married down the aisle and start the reception off with a family dance. The opportunities to include them on your big day are endless, so don't be afraid to be creative.
Supporting Cast
Stanislavski once said there are no small parts, only small actors, and he couldn't have been more right. Asking anyone to be part of your pre-wedding events, wedding ceremony or wedding reception is a special honor. Just remember, the size of your wedding party is up to you. It can be as big (or as small) as you want it to be. But if you want to include more people, there are plenty of ways to do so!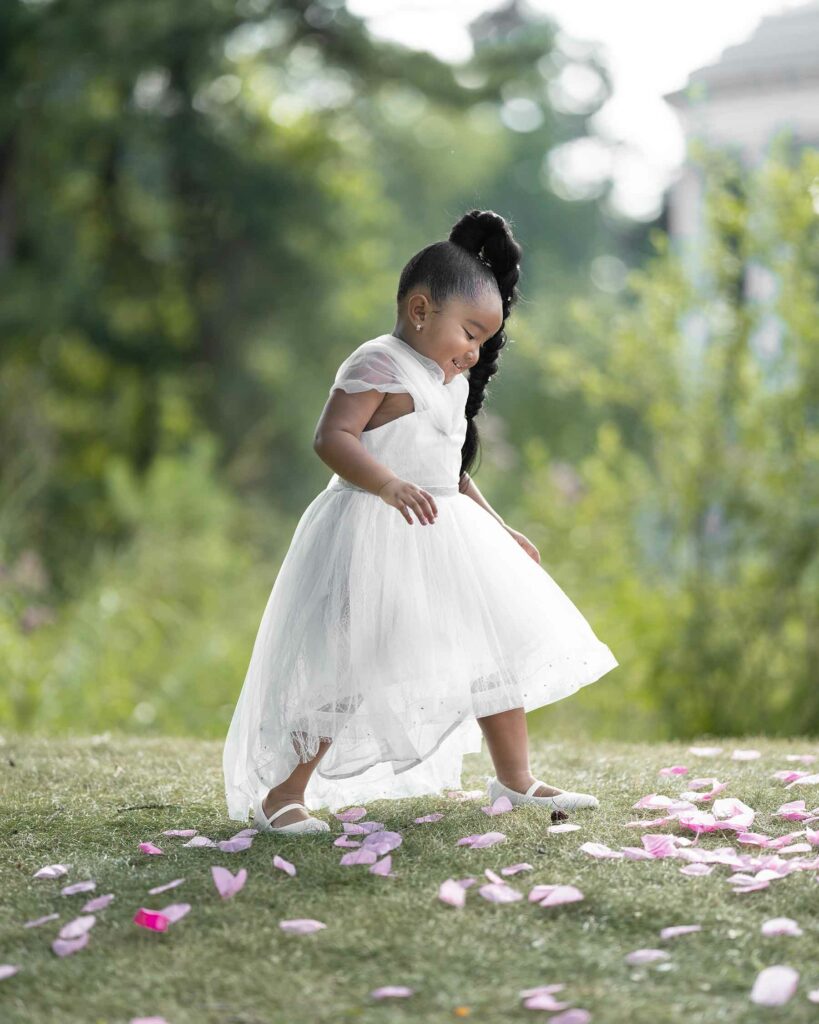 Ushers and Greeters
It's not uncommon to have your wedding attendants pull double-duty as ushers and greeters for the ceremony. If that's your vibe, go with it. However, if you want even more loved ones to be involved in your big day, but not necessarily standing next to you, ushers and greeters are fun roles for people to fill. Getting wedding guests settled and into their seats is no small feat, and these will be some of the first faces people see when walking into the ceremony.
Flower Person or Flower Child
Let's be honest: Aside from getting married, scattering flower petals from a basket is probably the most fun someone can have on a wedding day. What they do is in the name and really requires no explanation, but again, don't get stuck in a box thinking this has to be a flower girl! Anyone can be a flower person — child or not. If you have a close relationship with a grandparent and want them to play a more significant role than just being seated up front, give them a basket of flowers and let them go to town!
Ring Bearer
Again, this could be anyone — even a beloved pet — and the job description is right in the title. In many modern wedding parties, the position of ring bearer has been passed off to the best person, who holds on to the wedding bands for safekeeping. But if you're a stickler for tradition and would like to set the wedding rings on a pillow to be walked down the aisle, that's exactly what you should do.
Guest Book Attendant
This might not be the most high-profile role, but that doesn't mean it isn't important. Having a guest book at your wedding is a fun opportunity for people to share their congratulations and best wishes, which you can read for the rest of your lives together. An attendant can help remind everyone on your guest list to leave a note (and make sure no one walks off with the pen!).
Religious Wedding Party Roles
Certain religious wedding ceremonies might require additional wedding party members. These roles may or may not apply to your ceremony, but they are still wonderful opportunities to get friends and family involved. Here's a look at a few religious wedding party roles you may integrate into your big day.
Koumbaro and koumbara: For traditional Greek Orthodox ceremonies, the koumbaro and koumbara are considered wedding sponsors to the folks getting married (similar to a spiritual best person or person of honor). They typically gift the newlyweds a silver tray for the reception and might have some other financial obligations, like paying for outfits or pre-wedding parties.
Chuppah carriers: Much like a ring bearer, a chuppah carrier is exactly what it sounds like! For Jewish weddings, a chuppah is the canopy structure that the wedding ceremony will take place under, symbolizing the home the couple will build together. Friends and family members (typically four individuals) are responsible for carrying the chuppah down the aisle before the ceremony begins and represent the couple's community of support.
Candle lighters: In some Christian ceremonies, candles are lit to represent the two flames of the newlyweds coming together as one. Candle lighters may walk down the aisle before the couple to light their candles for them. Sometimes, but not always, this role is filled by the parents of the people getting married.
Hattabin: For a Muslim wedding, grooms will select hattabin, rather than groomsmen, to help them celebrate and prepare for the wedding day. Close friends and family members usually fill this role.
How to Choose Your Wedding Party
Now that you're familiar with the many roles your loved ones can hold on your big day, it's time to decide the who's who of your wedding party. There's a good chance you've already considered which best friends and family members you'd like to ask, but the decision can still be overwhelming.
It's natural to feel the urge to include as many people as possible on your special day so that no one feels left out but remember this: Your wedding is about you and your partner. Don't let making a choice about your wedding party weigh you down. Maybe you just want to have a small ceremony, so only choosing a best person and person of honor makes the most sense — and that's okay!
Your wedding day is a day to celebrate your love story, so if there are people you want to bring into that, you should, but there should be no obligation. Now is the time to tell great Aunt Hilda that while you love her family, her son you've only met once won't be your ring bearer. Choose from the heart and let the rest melt away!