UK newlyweds Sarah and Paul share their wedding day highlights and incredible vendor details!
First off, congrats! What is your most memorable moment from the wedding?
Every single second of it was incredible, we enjoyed every part of it! I would say the most memorable moment was after a morning of rain, the clouds cleared and it became lovely and sunny which for February is quite rare! Then, the nervous excitement of waiting to walk down the aisle, seeing all our friends and family in the ceremony room, then seeing Paul's face waiting for me as we both try to hold it together. It was just amazing! We would do it all again in a heartbeat!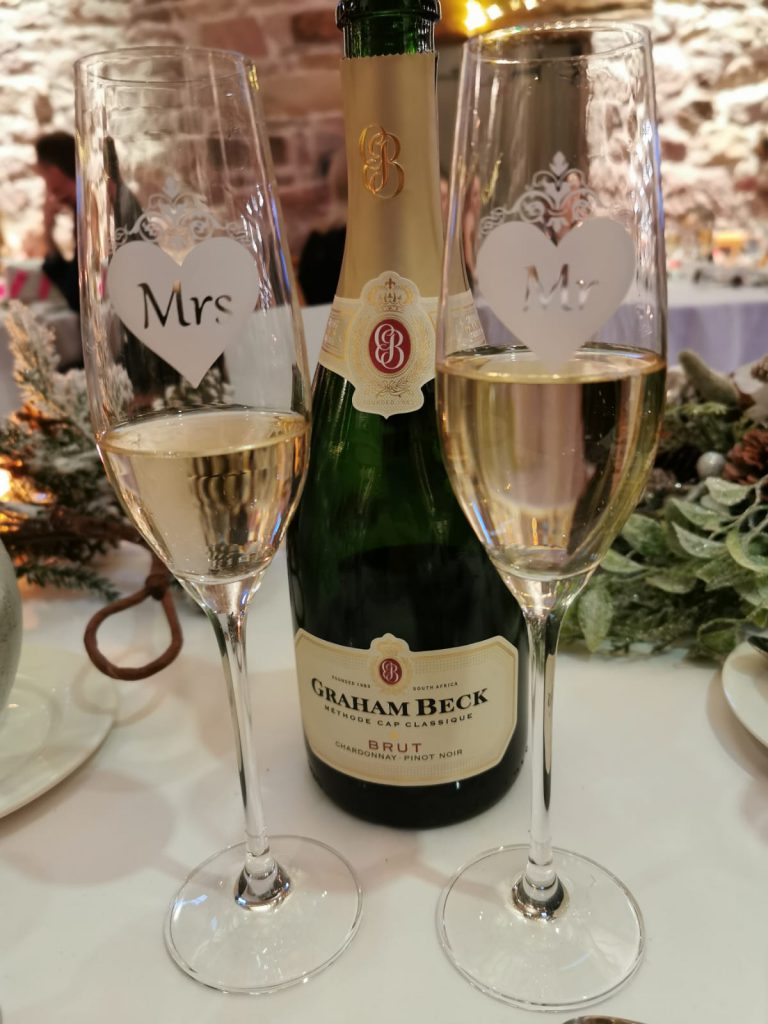 What were the colors of your wedding?
Navy and Gold.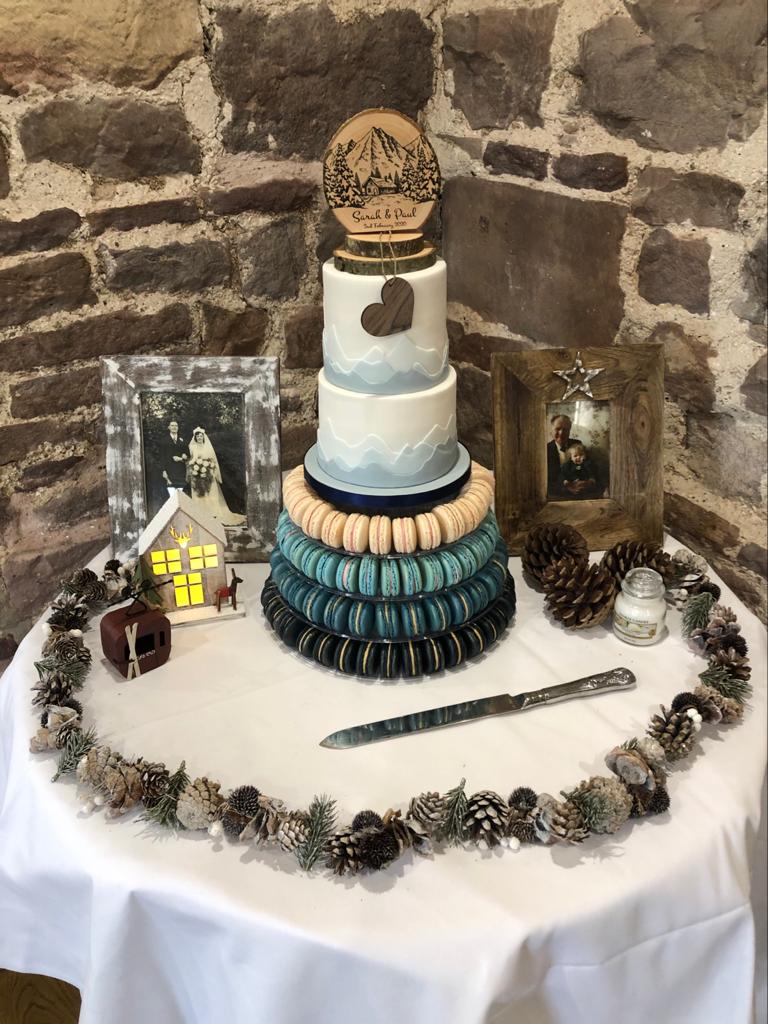 What do you think worked really well at your wedding that you would recommend every couple to do?
We just made it as fun and relaxed as possible. We wanted everyone to have the best day, not just us. We kept it to close friends and family and had just 50 guests, so we had time to take it all in and enjoy the day.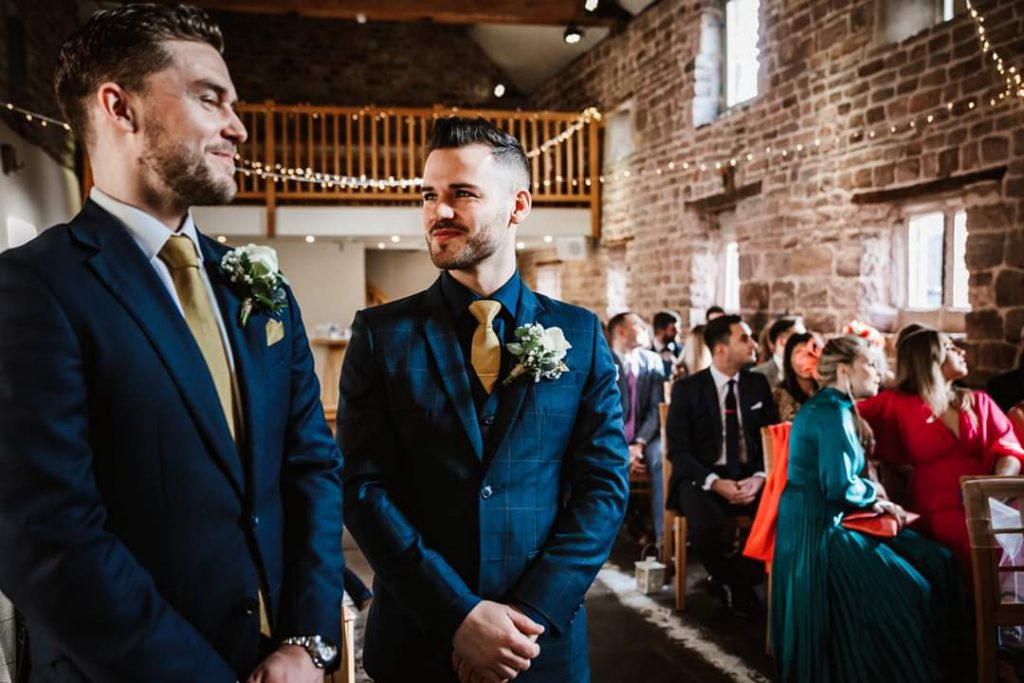 Would you have done anything differently—splurge on a pricier dress, nix the favors, go for that extra passed appetizer?
We honestly wouldn't change a single part of it, there wasn't one aspect of the day that we weren't happy with!
What tips do you have for other Joy couples still in the midst of wedding planning?
Just enjoy it! Enjoy every single moment of the planning and make the day an extension of your personalities. Keep the guest list to the people you truly care about, so you have time to enjoy the day and are not just saying hello to people the whole time.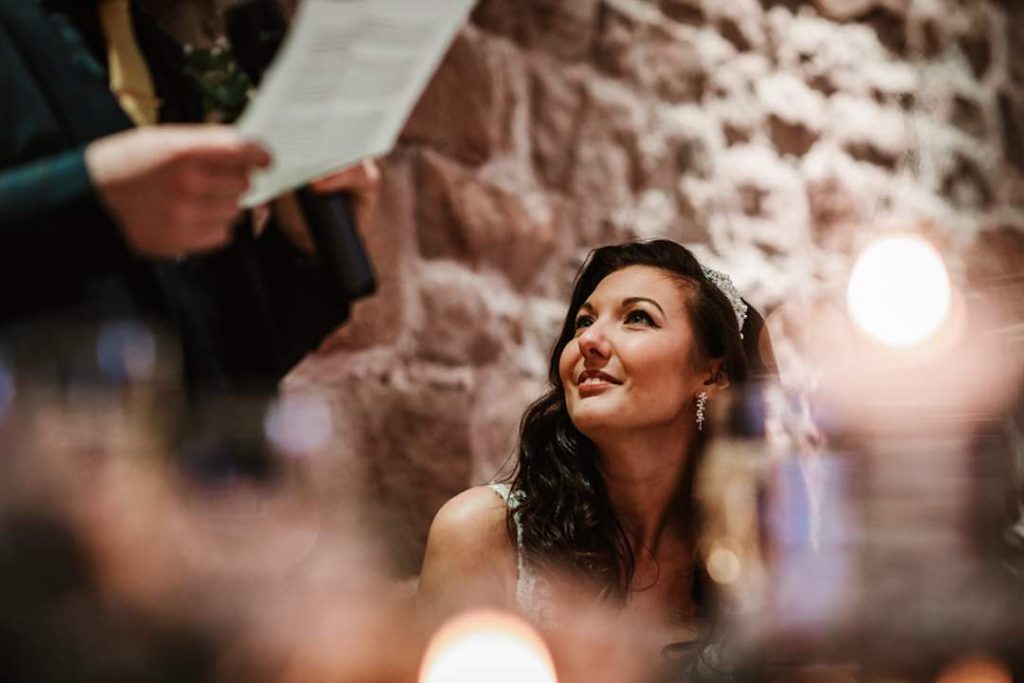 What were your favorite features of Joy?
Having the RSVP feature where you can ask guests questions, a favorite song, etc.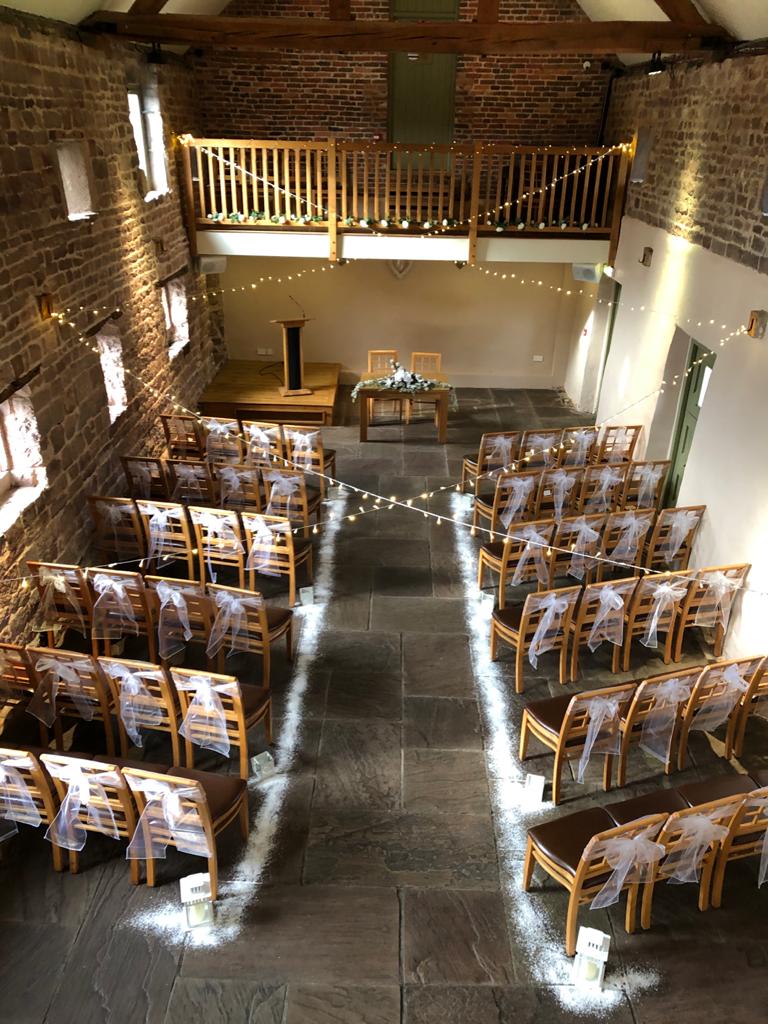 At Joy we believe that although a wedding lasts one day, joy lasts forever. What does that mean to you and your partner?
We have been together for 11 years. We are best friends, we make each other laugh every day and don't take things too seriously. I couldn't imagine a world where Paul wasn't in it, he brightens up my life. We are so excited about this next step in our lives as husband and wife. We will continue to just have fun exploring the world and making memories through wedded life!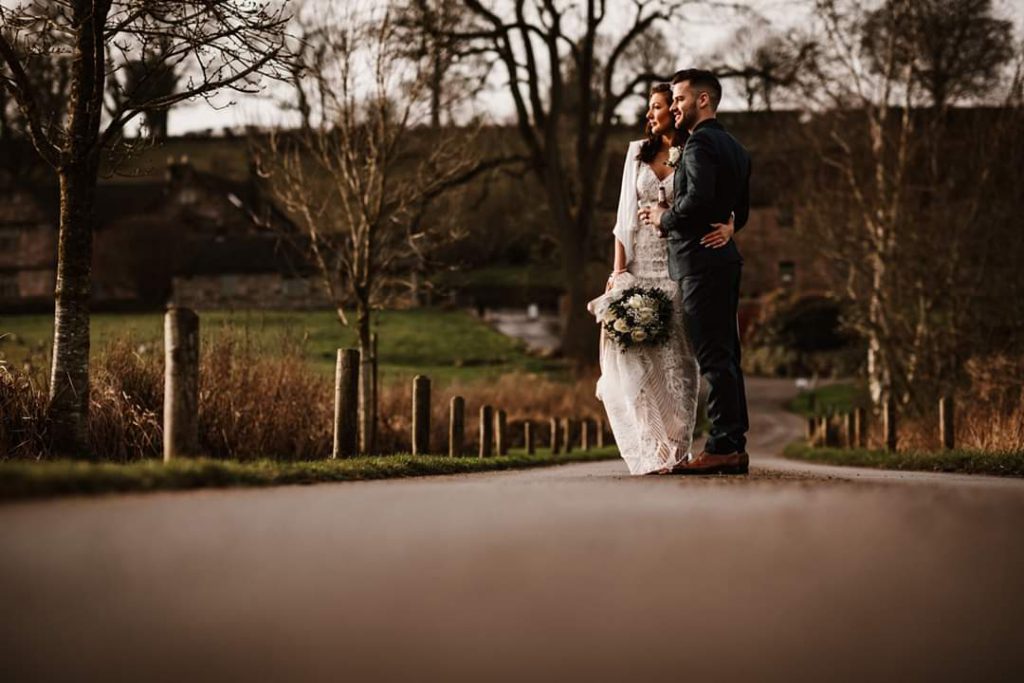 Vendor Details
Wedding Venue: The Ashes Wedding Barn
The Ashes was the most perfect venue for us! It fit our theme perfectly and we loved being in one place for the whole day. The barns and the grounds are stunning, and the people you deal with are amazing. I would highly recommend the Ashes!
Wedding Planner: Stephanie, The Ashes Wedding Barn
Stephanie was literally THE BEST, we clicked with her as soon as we met! She truly understood us as a couple and the vision we had for the big day and was just a wonderfully happy person, which suits us perfectly. On the wedding day, she was amazing. She helped in every possible way, she was like a secret ninja, topping up the sweets and macarons so discretely. She was there from the start to the very end of the day, making sure it was all going smoothly. We couldn't have wished for anyone more perfect to organize our big day!
Photographer: Ally M Photography
Ally was incredible, we got on so well when we met. We chose Ally because we wanted natural photography that captured the feeling of the day, with less staged photos. Ally did just that. We took 10-15 minutes out to do group shots and that was it, we spent a bit of time doing couple shots, but they weren't staged at all. We felt so comfortable. During the day, you didn't notice he was there, which I know is his aim. We have only seen a few photos so far which are incredible and we cant wait to see the rest.
Florist: Lucy Salmon
The Flowers were perfect, everything we wanted! I still have my bouquet going strong a week and a half later. My sister loved them as they reminded her of the flowers from her wedding. The groom loved the thistles which tied in his Scottish heritage.
Caterer: Bev Powell
The food was fantastic, we had so many comments about how good the food was. My Aunty described it as the best meal she has ever had, and that's praise indeed! There was so much choice, you could really tailor the perfect menu to your day, and even with numerous dietary menu changes, nothing was too much hassle for them. Every part of the meal was delicious. Big shout to the Brownie! That went down well with everyone!
Baker: Hannah Bridge
Hannah did an amazing job. The cake looked amazing and tasted even better especially the sticky toffee cake layer. We will be sure to order from Hannah again for celebration cakes. I would recommend her to anyone!
DJ/Band: The Pedal Tones
What a night! That's all I can say, The Pedal Tones kept the dancefloor full for every set. We have had so many comments on how good the band was. We had the absolute best time, and seeing my dad air guitar across the dancefloor is probably the best thing I have ever witnessed! The guys are incredibly talented and we are so glad they performed on our big day. Being a local band, we were lucky enough to see them a few times before the day, and we will continue to watch them. I would recommend these guys to anyone, really brought the party alive!
Dress Boutique: The Bridal Rooms
The Bridal Rooms are great, Gayle was wonderful and really helpful. The hardest part was choosing between so many beautiful dresses. I felt the most comfortable in this bridal shop and just loved every minute of spending the afternoon trying on gorgeous dresses. Special mention as well to my seamstress Elisa who did a wonderful job with the alterations, the dress fit perfectly!
Note from the couple.

We had the most wonderful time! Every single supplier was incredible, everything on the day went so smoothly, and everyone had the best time which is what we always wanted. It was everything we had dreamed of and more. We want to say a big thank you to everyone involved. Especially my parents, bridesmaids, the best man, the master of ceremonies, the snowgirl and most of all… my new Hubby who has made me the happiest girl alive!