Colorado couple Lael and Blair share advice on planning a wedding in hot summer temperatures!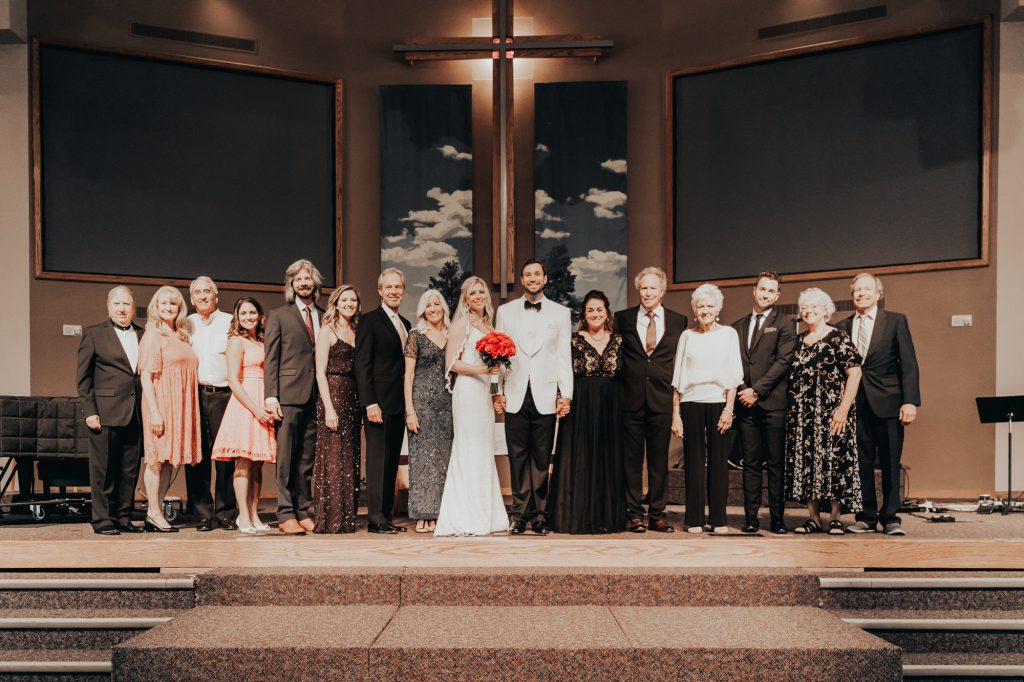 First off, congrats! What is your most memorable moment from the wedding?
Our first dance. I didn't think we would have one, and last minute, we took an intro class to dance at Arthur Murray. It was so worth it and probably the least expensive part!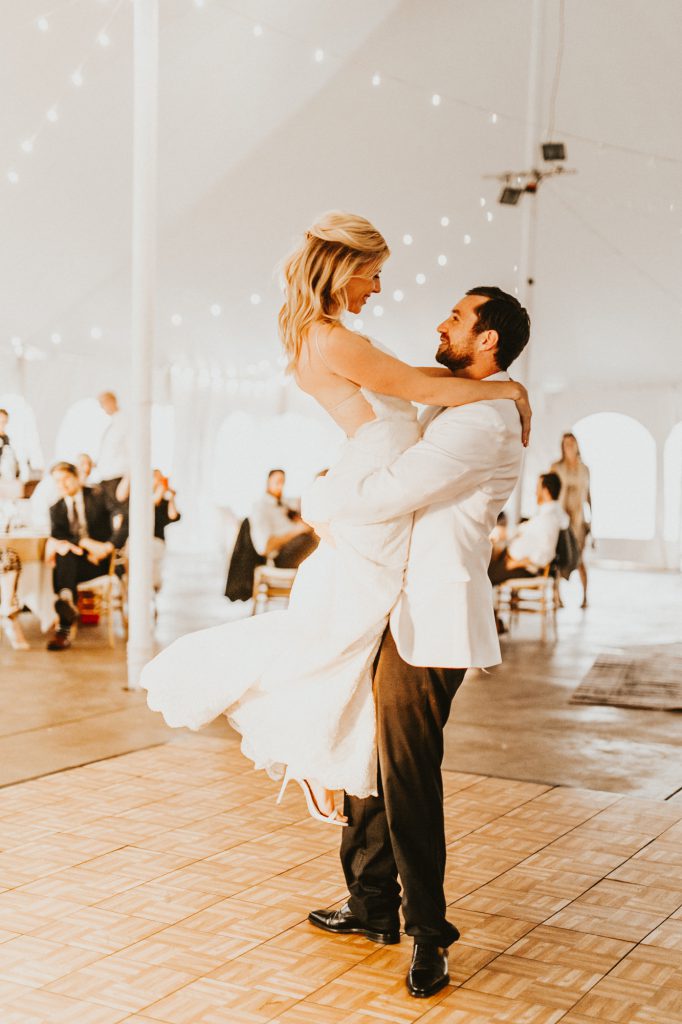 What were the colors of your wedding?
Starry night colors. Tones of purple, blue, champagne, pink, and lots of sparkle!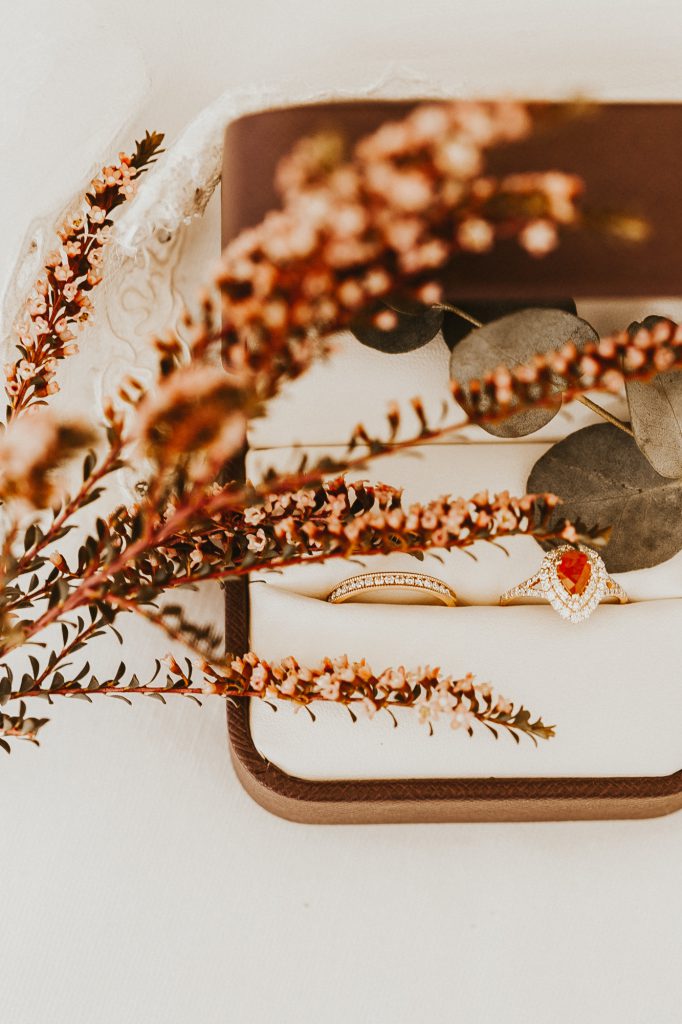 What do you think worked really well at your wedding that you would recommend every couple to do?
Two words: swamp cooler. Temperatures are hot in Colorado in August. We found a rental swamp cooler for our reception as it was in a big tent on a golf course, in full sun. We had a 3 pm wedding, and the reception was from 5-10 pm. With the sun not setting until 8 pm, I wasn't going to have my guests suffer for more than half of the reception. The swamp cooler saved us and the dance floor was packed!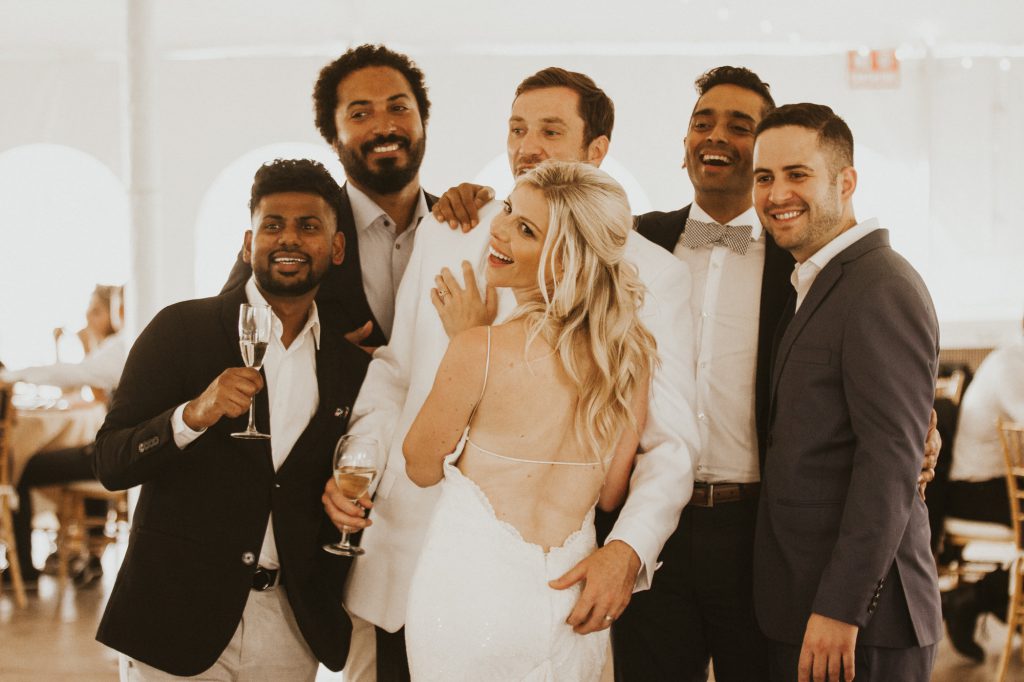 Would you have done anything differently—splurge on a pricier dress, nix the favors, go for that extra passed appetizer?
Citronella candles around the tent. We had a few uninvited guests in the way of mosquitoes, we were near a water feature of a golf course for the reception. Plan for pests if you're getting married in peak summer!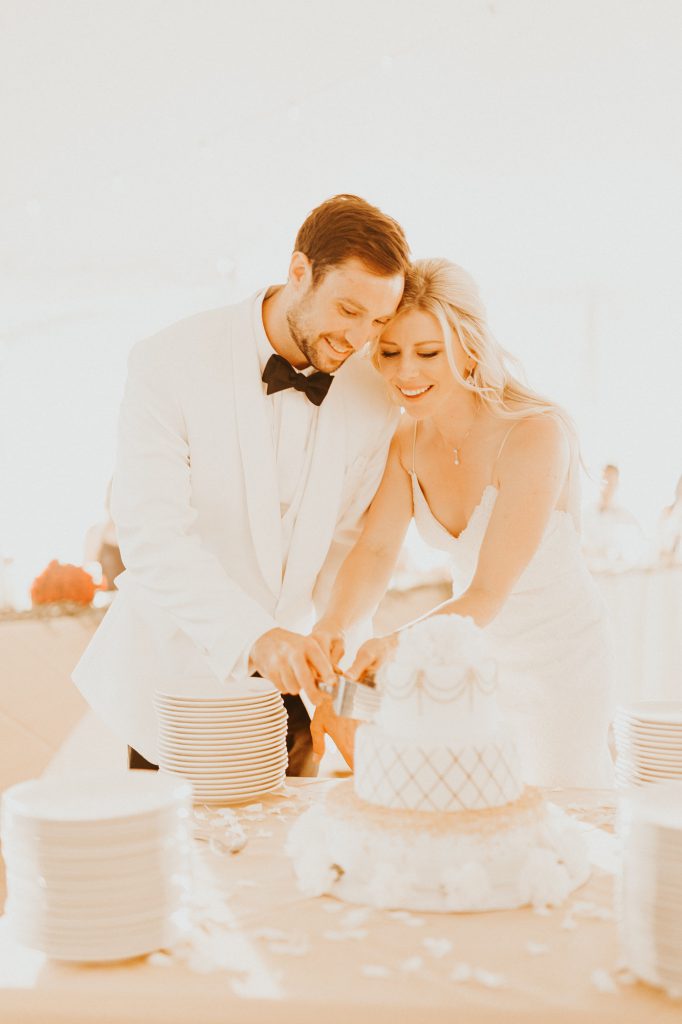 What tips do you have for other Joy couples still in the midst of wedding planning?
Talk a lot to each other. Share all your ideas and your fears. It's amazing how much it will bring you closer. Trying to pretend everything is roses is going to stress you out, planning a wedding is already stressful! Talk about it, then laugh about it, then do what you can to let it go. You're getting married. That's the part that matters, the rest is all extras!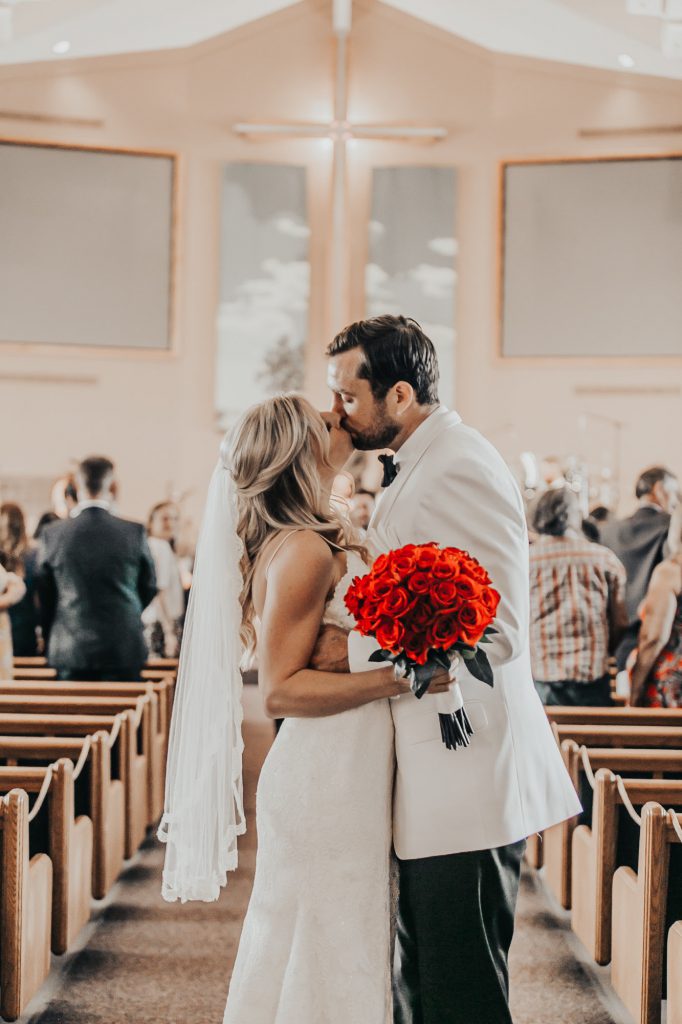 What were your favorite features of Joy?
Loved the format with large pictures! We had just taken a trip to France and I didn't post any of the pictures as I felt like they were humblebrags. They were perfect for our site though!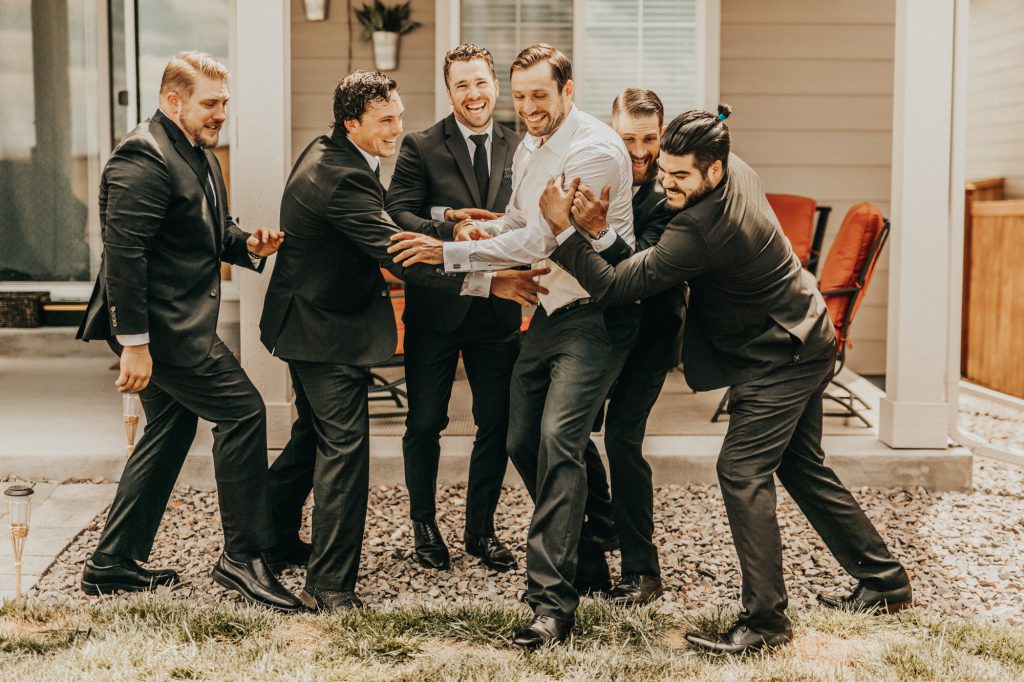 At Joy we believe that although a wedding lasts one day, joy lasts forever. What does that mean to you and your partner?
The wedding is just one day, and it went by so fast! Don't focus too much on it. Focus on your partner and the journey you are about to start. The joy of looking ahead to your lives together is just as exciting as looking forward to your wedding. And to be honest, I wasn't always looking forward to the wedding. I didn't always see how it was going to come together. Somehow, taking it a day at a time, we pulled it off without a wedding planner. And that's how we're focused now, amidst a chaotic 2020. One day at a time, focusing on the positive, growing together, building joy in our everyday. Just like it says in James 1:2-3, "Consider it pure joy, my brothers, when you encounter trials of many kinds because you know that the testing of your faith develops perseverance." So keep calm, and carry on!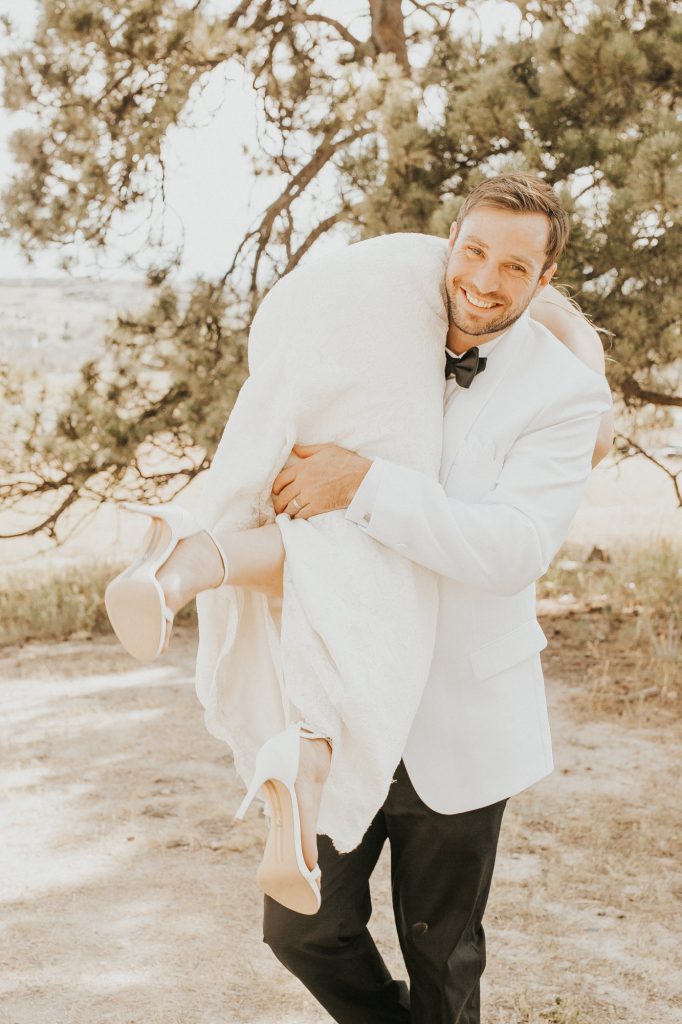 Vendor Details
Wedding Venue: Pinery Country Club
Photographer: Ksenia K. Photography
Officiant: Gary McCusker
Caterer: Pinery Country Club
Baker: Azucar Bakery
DJ: Tearjvckkd Audio
Hair Stylist: Amy DaCosta
Makeup Artist: Chanel Cross
Wedding Dress: Nordstrom
Bridesmaid Dresses: Adrianna Papell
Wedding Rings: Ben Bridge
Engagement Ring: Effy
Stationary: Zazzle