After months of wedding planning, it's fun to let your hair down with loved ones during a playful and creative rehearsal dinner. This type of shindig helps couples infuse their personalities into the party and provides guests with an unexpected, memorable experience. The best part? Everyone is sent into the wedding day refreshed and flying high on the good vibes created at your jovial gathering.
We've rounded up 16 creative wedding rehearsal dinner ideas to help you put a twist on this traditional pre-wedding event — including a refresher on rehearsal dinner etiquette.
Rehearsal Dinner Etiquette Tips
Although your rehearsal dinner will surely be one-of-a-kind and tailored to your personalities and tastes, it's best to stick to tradition when it comes to etiquette. This helps ensure no feathers are ruffled among your guests, giving you more time to enjoy your celebration.
Send Invites Four-Six Weeks in Advance
While it's customary to send wedding invitations several months in advance, invites for your rehearsal dinner only need to be sent about four-six weeks ahead of time. But try not to send them any later than four weeks, as you want to give your guests plenty of time to get their outfits and plan for childcare (if applicable).
Embrace Digital Invitations
Because the rehearsal dinner is usually far more casual than the wedding, feel free to invite your guests digitally — via e-card, email, or even text. (Although, keep in mind that sending digital invitations for your wedding, no matter how formal, is also perfectly acceptable and becoming more and more popular.)
Invite the Right People
While you can invite whomever you would like, it's customary to at least invite your bridal party, immediate family, and officiant to your rehearsal dinner. It's also nice to allow guests to bring a plus one.
Determine Who Will Pay
Minimize awkwardness during the party by determining ahead of time who will pay for the various facets — dinner, drinks, and entertainment — of the get-together.
Host It in Close Proximity to Most Guests
Keep travel simple for your out-of-town guests by hosting the rehearsal dinner at a location no more than 15-20 miles away from where the majority of them are staying.
16 Creative Wedding Rehearsal Dinner Ideas
And now for the fun! The following is a variety of unique merrymaking ideas that will make your rehearsal dinner one to remember.
Tip: As you scope out wedding venues, remember that while a location might not be right for your nuptials, it could be perfect for your rehearsal dinner. Also, as you brainstorm wedding ideas, you may come up with compelling concepts for this special dinner, so be sure to take notes.
1. Dance Party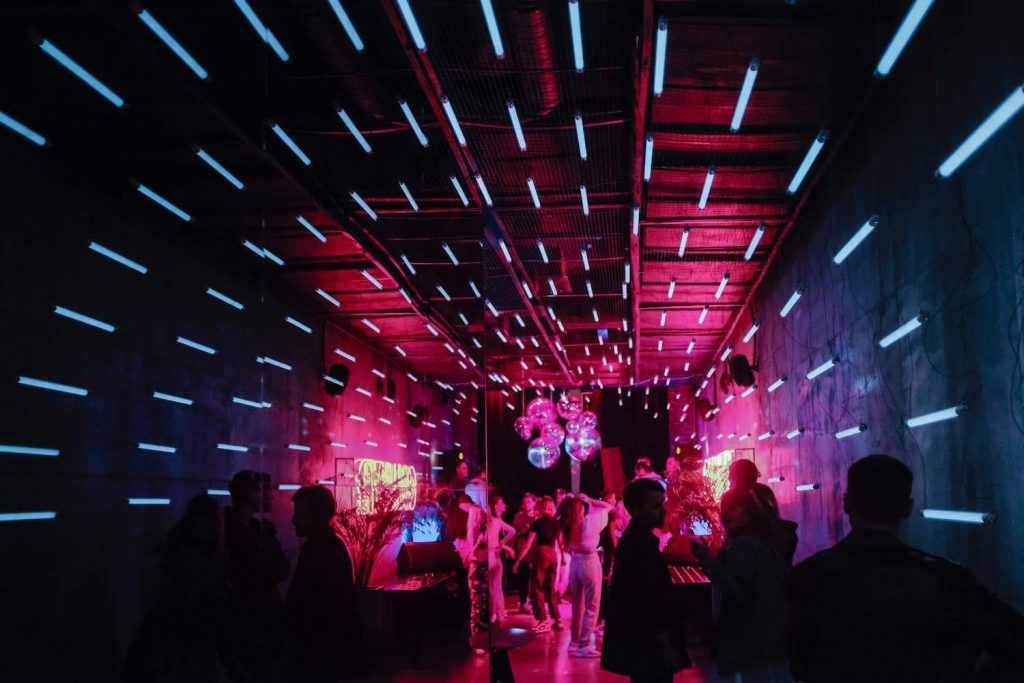 Get ready to cut a rug at your wedding reception by learning some sweet moves at the rehearsal dinner. Hire one or two dance instructors to demonstrate simple moves and provide one-on-one instruction for guests who are into it. You can have them stick to one genre or teach some steps for everything from ballroom dancing to break-dancing — whatever you think will enhance the fun and loosen everyone up before the big day.
To go all out, have the instructors teach you, your fiancé, and the wedding party an easy flash mob dance you can use to surprise your wedding guests.
2. BBQ-Off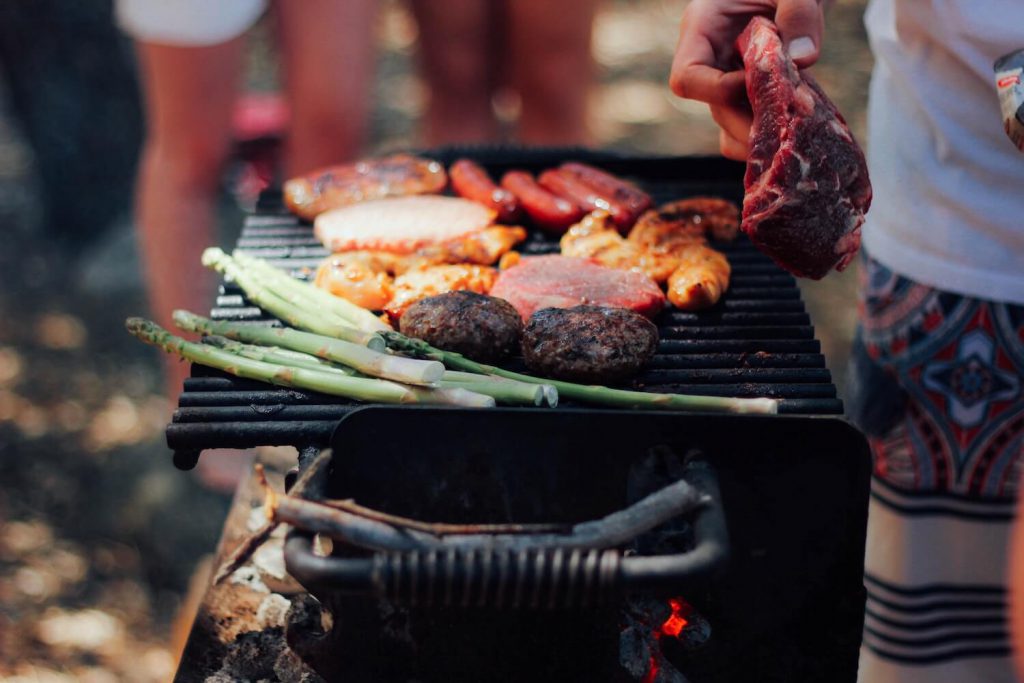 If the majority of your rehearsal dinner guests are barbeque aficionados, set up a friendly competition that will ensure your rehearsal dinner is filled with phenomenal food. When you send your invites, ask those who are interested to enter a competition for the best meat, side dish, and/or dessert.
Inquire about what they will cook, and the quantity, so you have an idea of how much extra food you need to provide (if any). Of course, you and your fiancé get to be the judges and select the prizes.
3. Make-Your-Own-Pizza Party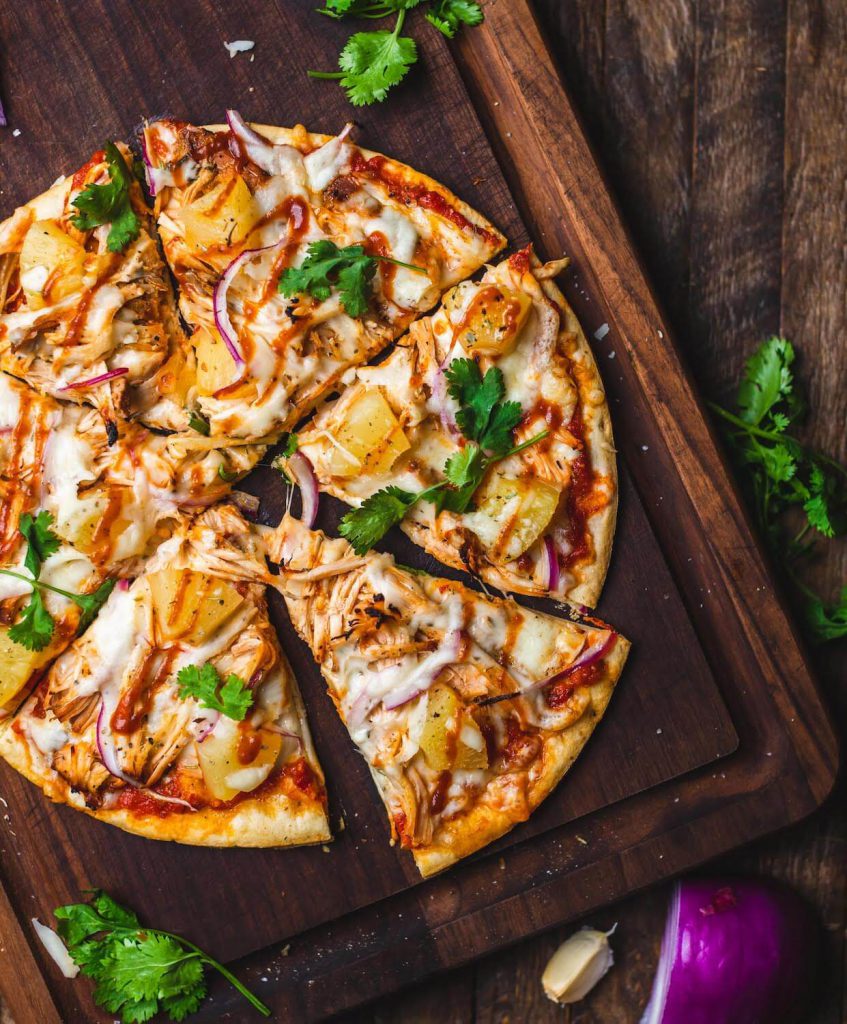 Let your guests customize their dinner by setting up pizza-making stations featuring personal-sized pizza crusts and a wide variety of toppings and sauces.
While it's great to include classics such as pepperoni, olives, mushrooms, onions, and bell peppers, feel free to liven up the toppings station with pineapples, ham, minced garlic, sweet potatoes, chickpeas, pickles, and sun-dried tomatoes. (And, of course, don't forget to provide loads of cheese.) For sauces, you can offer marinara, pesto, BBQ, olive tapenade, or anything else your guests might enjoy.
4. Nostalgic Slideshow Surprise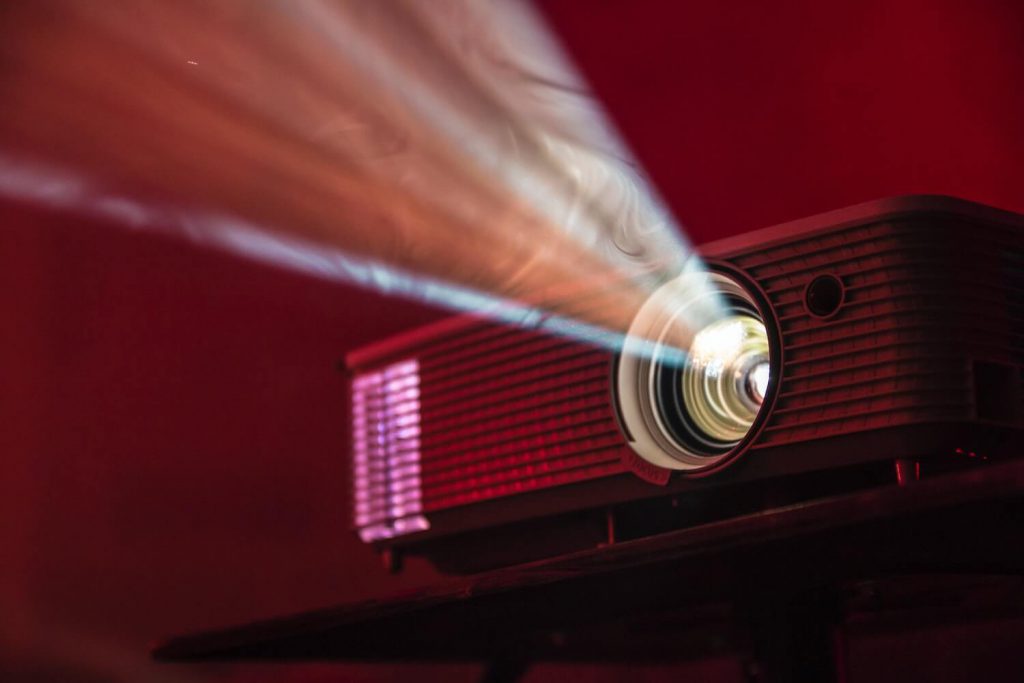 Get the laughs and happy tears flowing at your rehearsal dinner by asking your guests to send photos of you, your fiancé, or both of you together, from as far back as your childhoods. Then, make a slideshow out of the options and play it using a projector during dinner. If you want it to be a surprise for your fiancé, let your guests know that mums the word.
5. Reawaken Childlike Wonder at a Park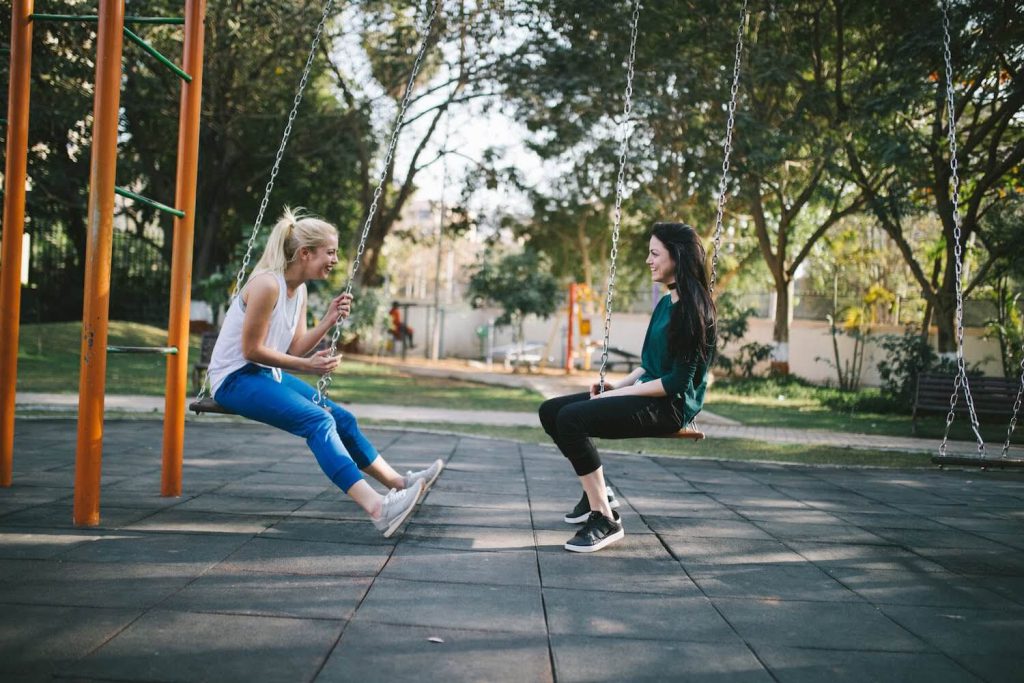 Before you do the very adult act of getting married, let your inner child come out to play by hosting your rehearsal dinner at a local park. You can really thrill your guests by renting a bouncy house that has a massive slide or obstacle course.
6. Luau Celebration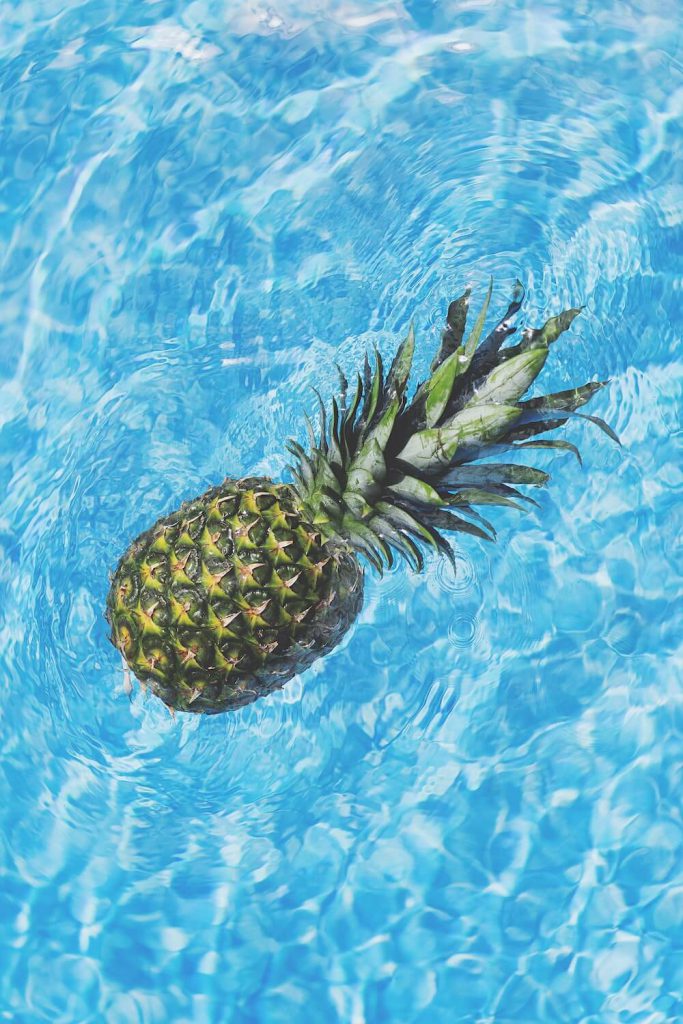 Fill your rehearsal dinner with tranquil, tropical vibes by hosting a backyard luau. For decorations, use tiki torches, tropical flowers and leaves, and any other Hawaiian goodies. Make sure your guests enhance the theme by asking them to wear tropical prints and providing grass skirts and leis upon arrival.
For food, luau favorites include pork ribs, macaroni salad, Hawaiian fried rice, and pineapple upside-down cake. And, of course, there will be Mai Tais. If you really want to jazz up the evening, hire hula dancers to put on a show.
7. Bowling Alley Showdown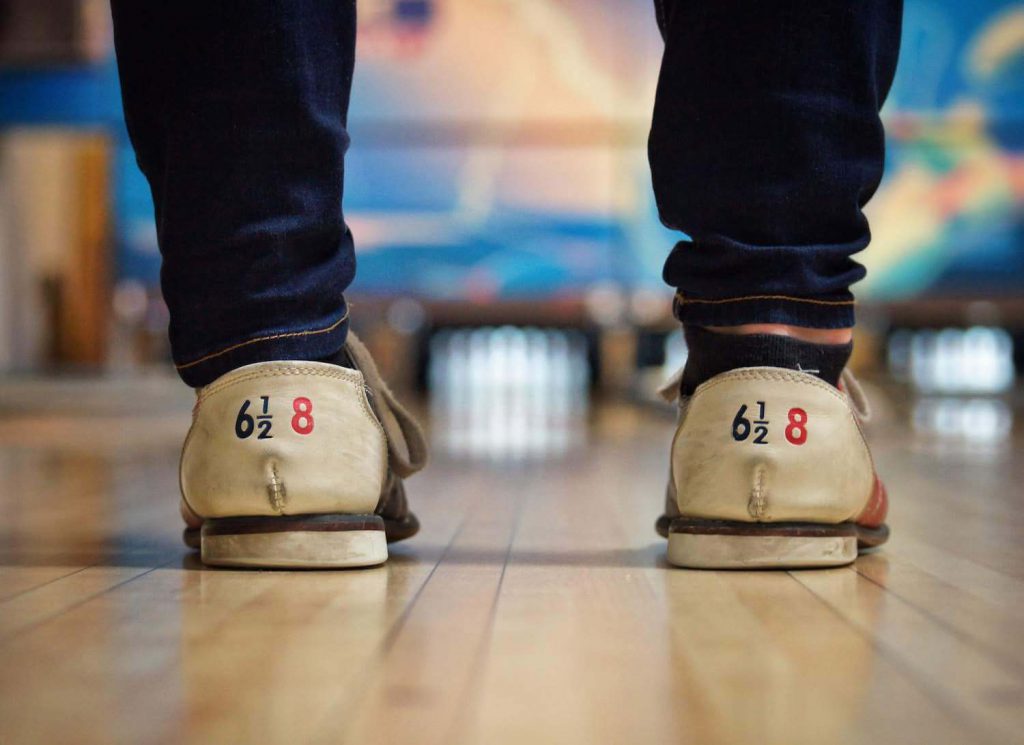 For groups that enjoy a good competition, why not book a few lanes at your favorite bowling alley and split your guests into teams? If you're not into the soft-pretzels-and-nachos vibe of classic bowling alleys, look for a fancier option which many areas now provide. You can also get platters from your favorite eatery to elevate the quality of the food.
Some fun prizes for the winning team can include bowling shirts, small bowling trophies, and wooden bowling pins with a special message from you and your fiancé scrawled on the side.
8. DIY Merriment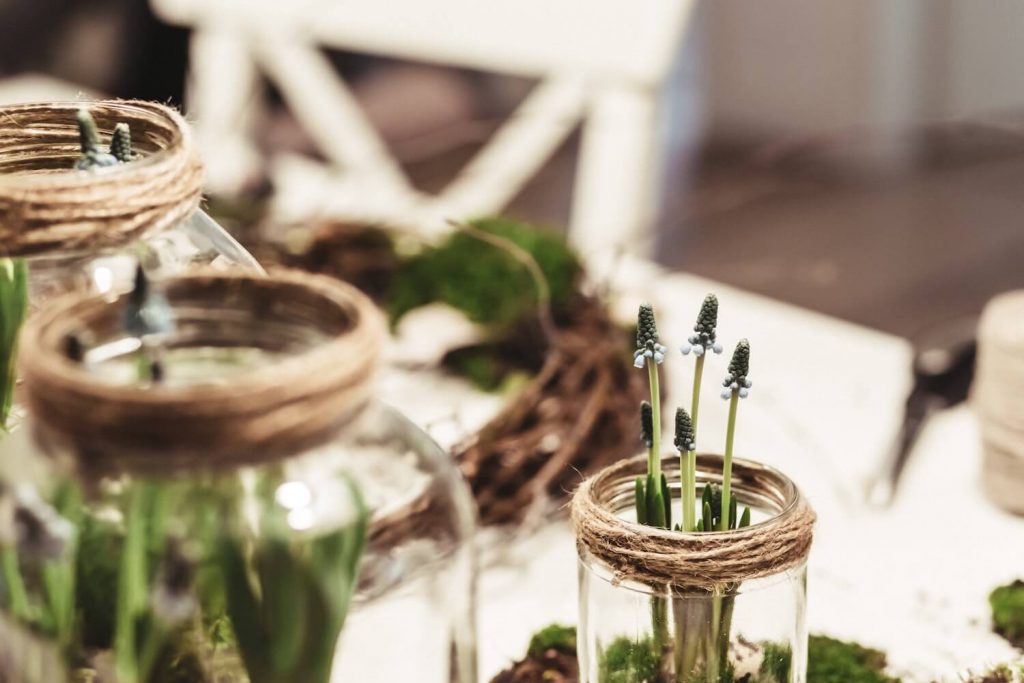 If you have a crafty crew, set up stations for flower crowns (which is especially helpful if you want your bridesmaids to wear them during the wedding ceremony), Bloody Mary-making, cigar rolling, or anything else you think would appeal to your group.
9. Murder Mystery Wedding Party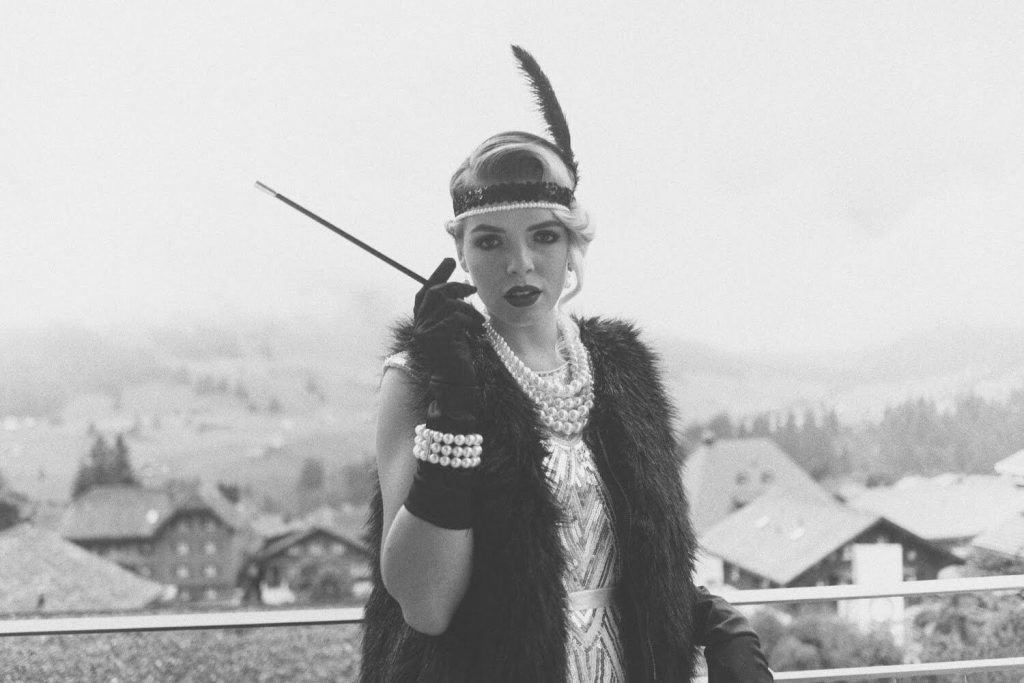 Infuse your party with intrigue by hiring a murder mystery service to make your rehearsal dinner the site of a (fake) murder. Professional actors will be brought in to play the victim and suspects as you and your loved ones figure out the culprit. This is one of the best ways to give your mind a welcome reprieve from thoughts of seating charts and vows.
10. Camping Dinner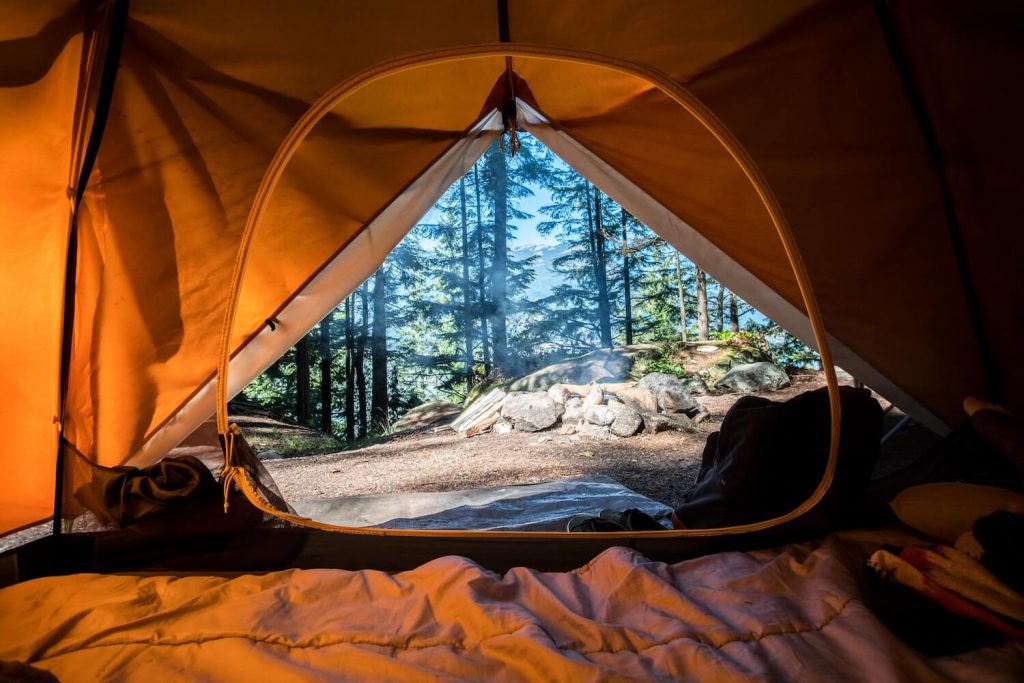 Outdoorsy couples will adore the chance to celebrate their upcoming union with a campfire cooked meal, fireside sing-alongs, and s'mores. Just find an easily accessible campground, or a public patch of woods, set up some tables and chairs, bring firewood and coolers packed with cold drinks, and you've got yourself a party. If you're camping die-hards, spend your last night of singledom sleeping under the stars.
11. Food Trucks for Foodies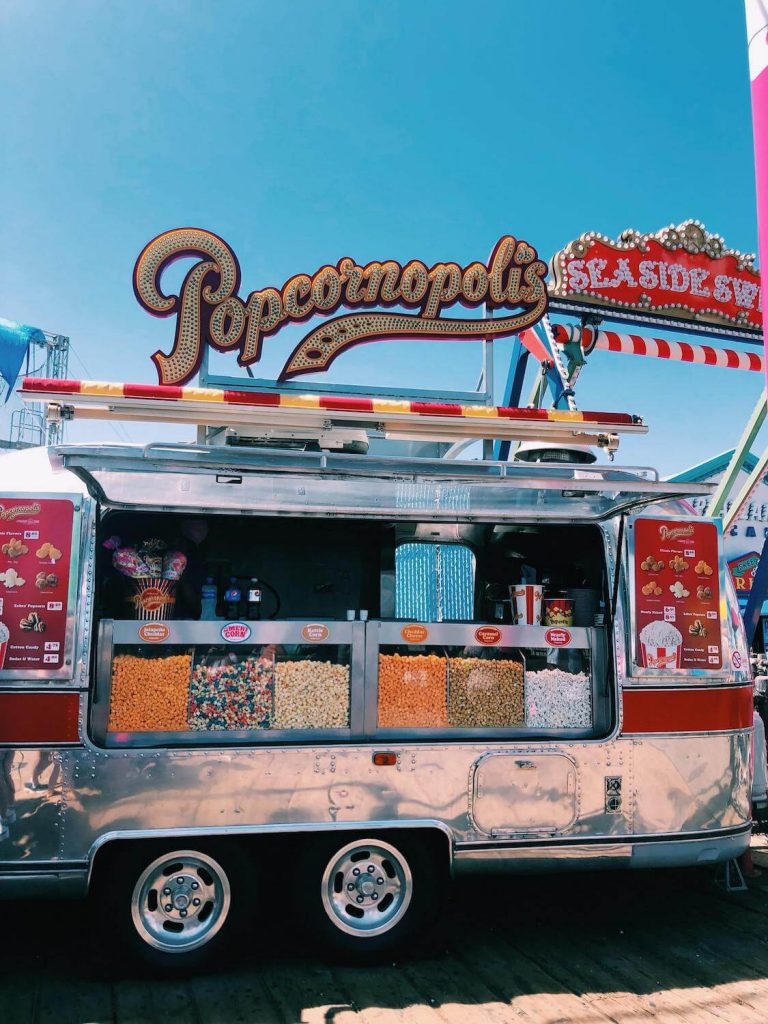 Lovers of all things taste will appreciate a rehearsal dinner that allows them to sample from a range of acclaimed food trucks. First, find an area where you can legally have a few food trucks parked, choose your local favorites, and arrange a deal where you pay to have them cook a set amount of dishes.
12. Game Night Bash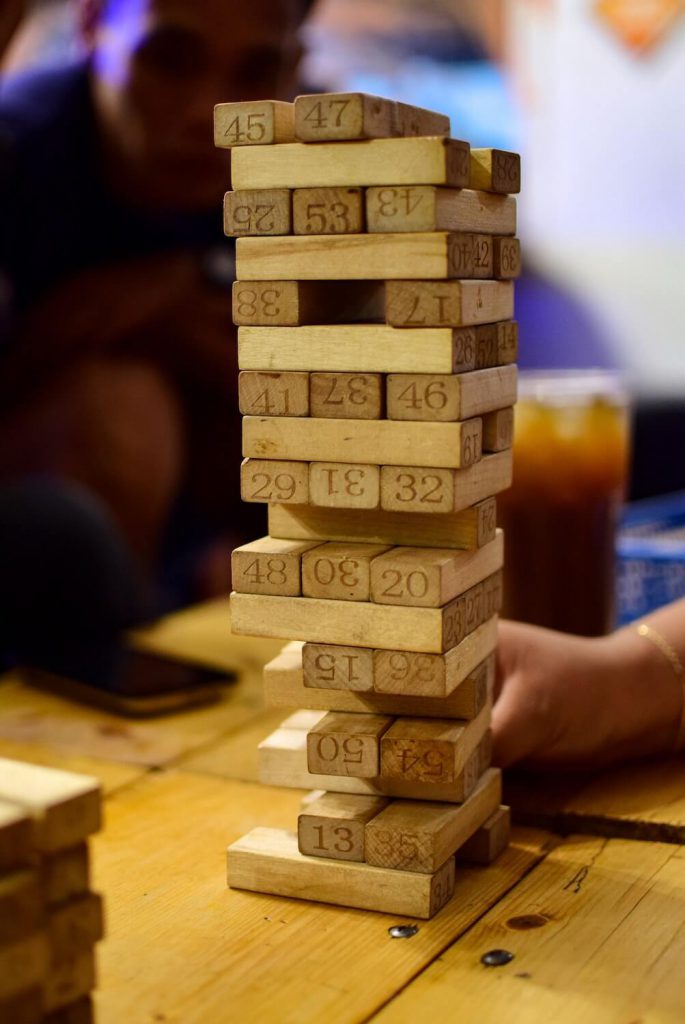 Indulge in your passion for games by gathering your favorites and playing them at the rehearsal dinner. For a casual offering, have board games and options such as Jenga and Bananagrams set up on tables. And if you want to make sure everyone gets in on the action, arrange big games of charades, Celebrity, Twister, or musical chairs.
13. Pamper Party
If the spa is usually the first place you and your honey go when you're on vacation, stir that passion into your rehearsal dinner by hiring a few masseuses, acupuncturists, and manicurists and pedicurists to offer their services to your guests. This is one of the best ways to ensure you and your bridal party are in major Zen-mode on the wedding day.
14. Mixology Mixer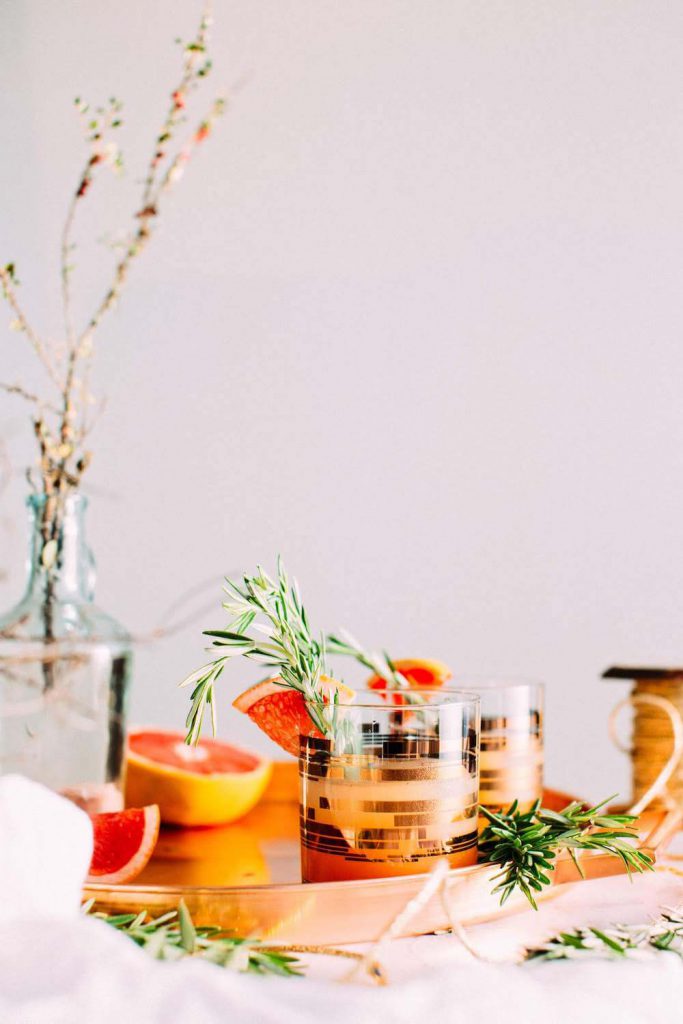 Provide guests with mind-blowing, customized drinks by setting up a bar with professional mixologists at the helm. These alcohol wizards often craft alcohol-infused elixirs with fresh ingredients like ginger, berries, citrus fruits, herbs, fancy sweeteners, and a host of other delicious combinations. You can also work with them ahead of time to come up with unique cocktails for your dinner.
15. Tapas Crawl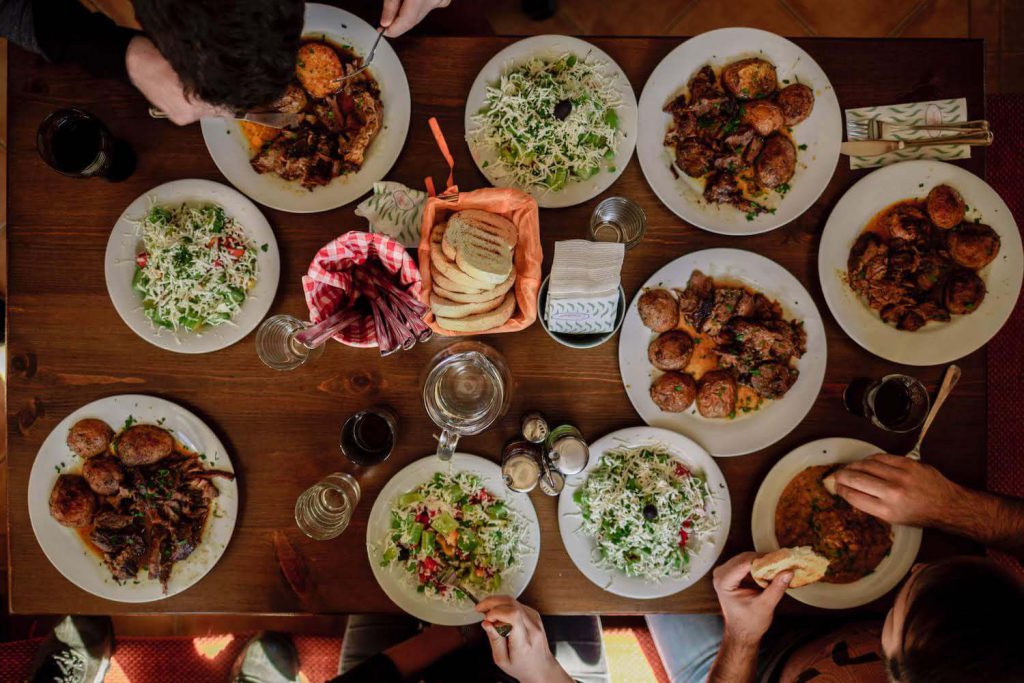 Make the most of your local culinary offerings by doing a 'crawl' from one amazing eatery to another. This party option works best if you're stopping by more laidback establishments that have a vast offering of tapas (aka appetizers).
To ensure there's enough space for your party at each stop, call ahead to reserve an area for your group. You can also pre-order if there are certain dishes you want your guests to try. This is especially fun for out-of-town guests, as they get a mini-tour of the best nosh in your town.
16. Dessert Soirée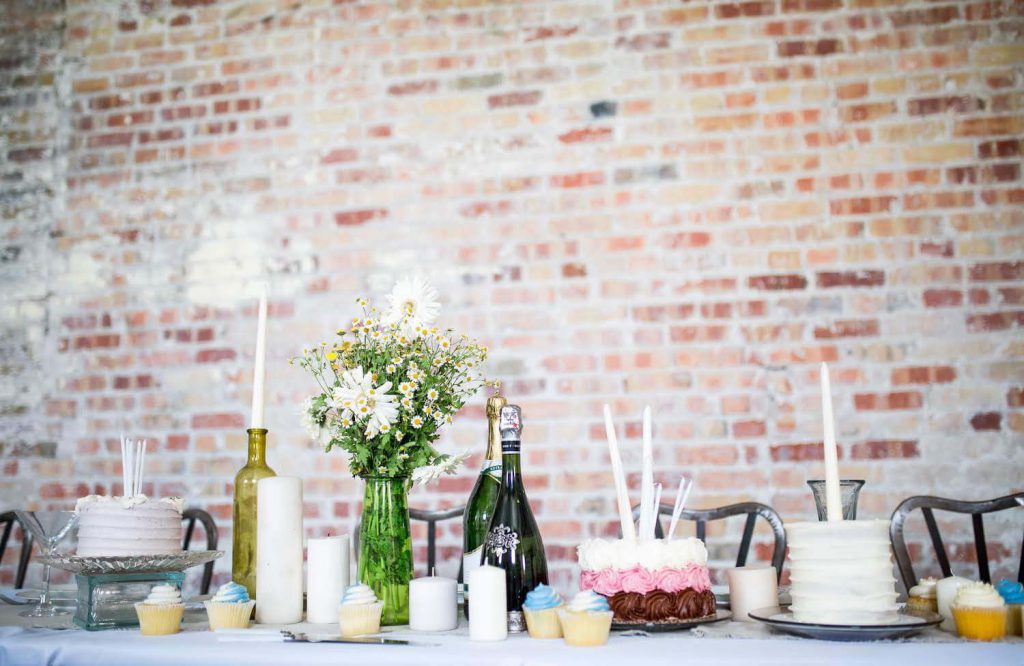 Couples and guests with insatiable sweet tooths will adore this party option which skips a traditional dinner in favor of a smorgasbord of desserts. You can order food from your favorite bakeries and candy shops, ask your guests to bring their go-to desserts, or arrange a combination of the two.