Not all wedding registries are created equal. Just imagine: You have your heart set on that KitchenAid stand mixer, envisioning side-by-side meal prep sessions with your soon-to-be-spouse. You set up a department store registry, but as the big day creeps closer, you've already run out of ideas for gifts to add to your wish list.
A single-store wedding registry can often lead to a gift list filled with items you really don't need, just so you can provide your wedding guests choices at every price point. It's a scenario that makes the question of where you should register for your wedding all the more important.
As you dive into the planning process, you may realize an all-in-one registry like Joy would better serve your unique needs than a single-brand retailer. To help you find the best wedding registry site, we've put together the ultimate guide for engaged couples. Here's everything you need to consider when deciding where to create a wedding registry.
An All-in-One Registry Experience with Joy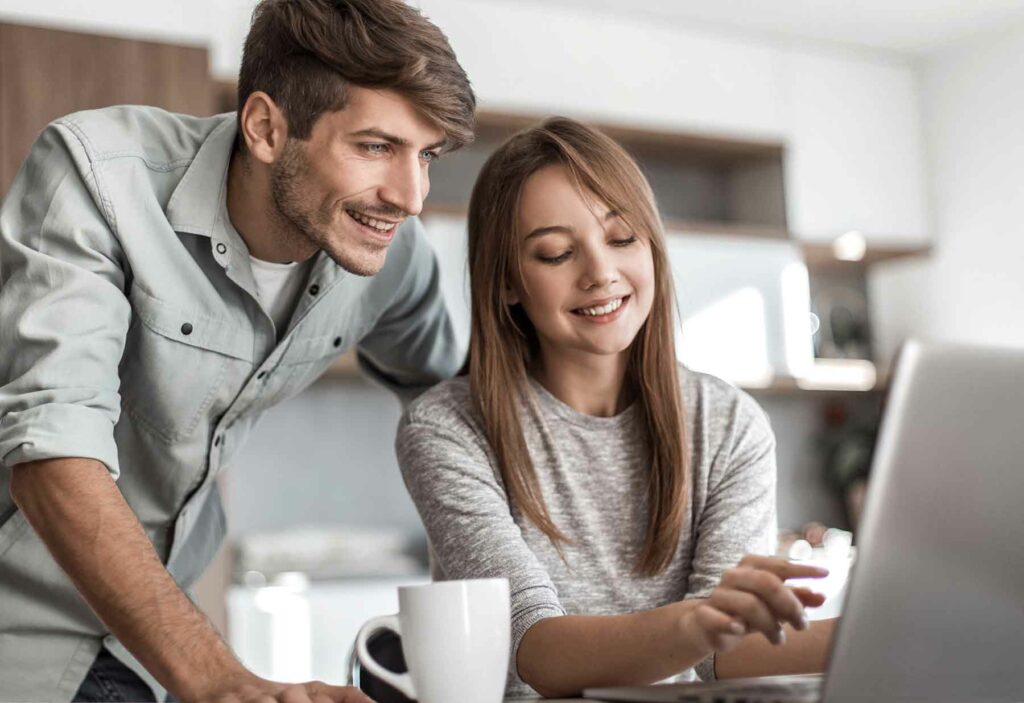 To make the wedding registry experience stress-free and even fun, there are a few key things to look for. Flexibility should be at the top of that list, along with an intuitive interface and plenty of customization options when it comes to creating and managing your registry.
A one-stop-shop for all things related to wedding gifts, Joy is one of the best registry options out there that will check every box for most couples. In addition to a personal experience, Joy offers convenience for both you and your guests. And who doesn't love to make life a little easier? Other key features include:
An integrated product catalog so you can add wedding gifts directly from Joy's shop
A universal registry feature, which allows you to connect wish lists from different retailers
Zero-fee cash registries, with no transaction or service charges passed on to you or your guests
The ability to connect multiple cash-sharing service(s) to your registry, including Zelle, Paypal and CashApp
Features that simplify your overall planning experience, such as the ability to create a free wedding website that easily connects to your registry (you can also order your save the dates and wedding invitations, and manage your guest list all with one login!)
An easy-to-use admin dashboard that helps with important tasks like gift-tracking
Customer support for when managing your list just feels a little too overwhelming)
A mobile app so you can add gifts on the go
A 20 percent post-wedding discount to purchase remaining items
No fees — it's completely free to create an online registry and add gifts
Tools to Stay Organized
A registry should make your life easier, not more difficult. An important feature you need in a wedding registry is the ability to easily add gifts and then track them. An admin dashboard like Joy's will provide a snapshot that includes gifts you've received, which can give you an idea of if you need to add more registry items. You can also see which loved one has given you a gift, just in case there's no gift note enclosed. Additionally, it will gather all your other connected registries in one spot. By creating your gift registry on a site that's intuitive to use, you'll not only keep yourself organized, but also avoid a barrage of questions from wedding guests wondering if their gift has arrived!
Flexibility to Change Your Mind
It's worth mentioning again: Flexibility is essential. Maybe you've already started a retailer registry in-store (or five, because there was that ultra-chic bar cart at Crate & Barrel, but the perfect wine glasses are at Williams Sonoma and that barware set is at West Elm). Or maybe you're just not sure yet about exactly what you'll need for your newlywed home. A universal registry will be your lifeline if your wish lists have gotten a little out of control. Using Joy, you can connect all those lists in one place and get a single link to share with loved ones who want to shower you with love on your wedding day.
Gifts on the Go
Wedding planning can be a whirlwind. And on those busy days, sometimes inspiration for gift ideas strikes when you least expect it. An afternoon choosing your centerpiece arrangements at the florist might urgently remind you of that rose-patterned dinnerware set you meant to add as a registry item. Look for a wedding registry like Joy that has a companion mobile app, which you can download to browse and add gifts as soon as you think of them. Free to use, the app also comes in clutch when you have a few minutes of downtime between wedding to-dos!
Curated Gift Lists
If you don't have the time — or a particular interest, for that matter — wouldn't it be great to leave your registry to the pros? Joy has tapped a team of experts to help curate every aspect of your wedding registry, even if you're looking for niche interests such as holiday hosting essentials, ways to elevate your wine game, or tools for growing a gorgeous garden. The individuals behind these curations are experts in their field, so you can rest assured that you're adding only the best to your gift list.
Add Anything
Home goods, gift cards or even charitable donations — the sky should be the limit when it comes to choosing registry gifts. Look for a registry with versatility to add anything you need, whatever that may be. Joy, for example, has a built-in shop that's great for no-fuss couples who want to make their way down their wedding registry checklist as efficiently as possible. There's everything from cookware, dinnerware and flatware to furniture, home decor and even technology. For the indecisive, add gift cards to popular stores like Best Buy, Amazon and Lowes, or request monetary gifts with designated cash funds.
Cash is King
Whether it's for your dream honeymoon, a big-ticket item like an ultra-cozy couch or that down payment, you may just be interested in registering for cold, hard cash — and that's OK. Requests for cash gifts are common, especially among couples who have lived together for years and have no need for a new toaster or more bakeware. To tastefully make this request, find a registry that allows you to share a personal story with loved ones about your financial goal. With Joy, you can create cash funds for larger expenses like a honeymoon fund or home renovation, or register for individual experiences such as dinner for two on your romantic getaway. Within each cash fund, you can tell friends and family members what this gift means to you and let them choose to cover the full amount or contribute toward the overall goal (which is a great way to encourage group gifting!).
With the rising cost of weddings, who has room in the budget for extra fees? Find a registry that's not only free to use, but also doesn't take a cut of your cash gifts. Contributing to your honeymoon registry shouldn't cost your wedding guests a penny more than they want to give. Where other popular registry sites charge average transaction fees around 2.5 to 3 percent, Joy lets you skip the credit card fees no matter how many cash funds you set up.
Total Integration
A registry that seamlessly integrates within your wedding website? Yes, please! If you have an aversion to all things tech, this may be a lifesaver during your wedding planning process. With Joy, you just sign up for an account and select features you need — including a wedding registry, free wedding website, invitations and save the dates, and guest list and RSVP management. Your registry is synced automatically as a menu item on your website so you don't have to navigate through a million pages to post the link.
Score Some Savings
When it comes to your wedding registry, say yes to all the perks, like savings that benefit both you and your guests. Joy, for example, has a price match promise that allows guests to save if they find an item on your registry offered at a lower cost from eligible retailers. (Just reach out to the support team after placing an order for the price adjustment). Plus, there's some good news for the happy couple as well: You can purchase the eligible remaining gifts in your cart with a 20 percent completion discount for up to six months after your wedding date. Just be sure to add all the things before you say "I do"!
Final Takeaways
Where to register for your wedding is a big decision, but doesn't need to be a difficult one. While our guide offers a look at the most important things to consider, make a list of what you need out of your registry. For those at a crossroads, just remember — at the end of the day, you can't go wrong with an all-in-one solution that offers flexibility and convenience that can only simplify your life during the crazy (and wonderful) time of wedding planning!
Up Next:
From gifts, to cash funds, experiences or charitable causes, add any gift you want, from any online retailer, to your Joy registry.