A key element to every perfect wedding is the wedding photographer. Quality wedding photography harnesses the details and emotions of the big day, allowing couples and guests to relive the wedding celebration at any point in time. For the wedding couples who live in the San Francisco Bay Area, balancing quality and cost is probably the first thing that comes to mind, which is why we've calculated the average cost of hiring a talented wedding photographer in the bay area.
Based on our data, couples in the Bay Area spend between $3,000 and $10,500, with most couples spending an average of $5,500 on a quality wedding photographer to capture the big day. Couples who hire wedding photographers on the lower end of the rate scale spend an average of $4,155, whereas couples who hire wedding photographers on the higher end of the rate scale spend an average of $6,825.
Now that we've established the average cost of wedding photography services in the Bay Area, the next step is to identify the perfect wedding photographer to capture one of the best days of your life. To make your search easy, we've put together a list of the best wedding photographers in the Bay Area, as well as a list of the best wedding photographers in San Francisco.
Finally, to ensure that you're informed throughout the process, we spoke to three bay area wedding photographers about the factors that affect the cost of wedding photography — providing you with every resource you need to easily plan your wedding, including hiring a wedding photographer, is our bread and butter at Joy.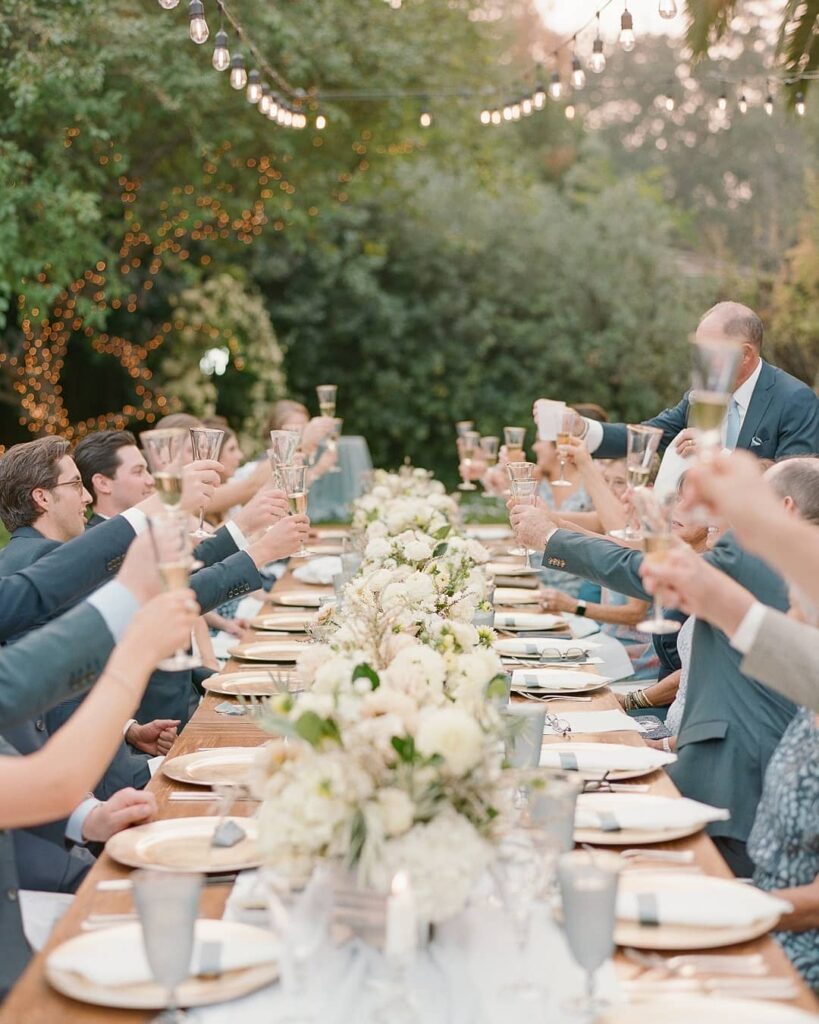 The Day of the Week May Lower the Costs of Wedding Photography
Many wedding photographers maintain a fixed price for their services regardless of the day of the week, pricing their packages based on logistical costs and personal expertise.
"My rates aren't affected by day of the week, time of the year, nor demand. The biggest factors that affect my rates are the costs associated with doing business and customer acquisition, the time required for the service, and the value I place on my skill level."
Other photographers, however, may offer discounts and alternative packages for weekday services. Emily Ganey, for example, offers different package options for weekday weddings, allowing for a more flexible price range and a lower starting rate. Dana and Scott Halvorson offer different rates for weekday elopements and micro-weddings, but maintain fixed rates for full weddings.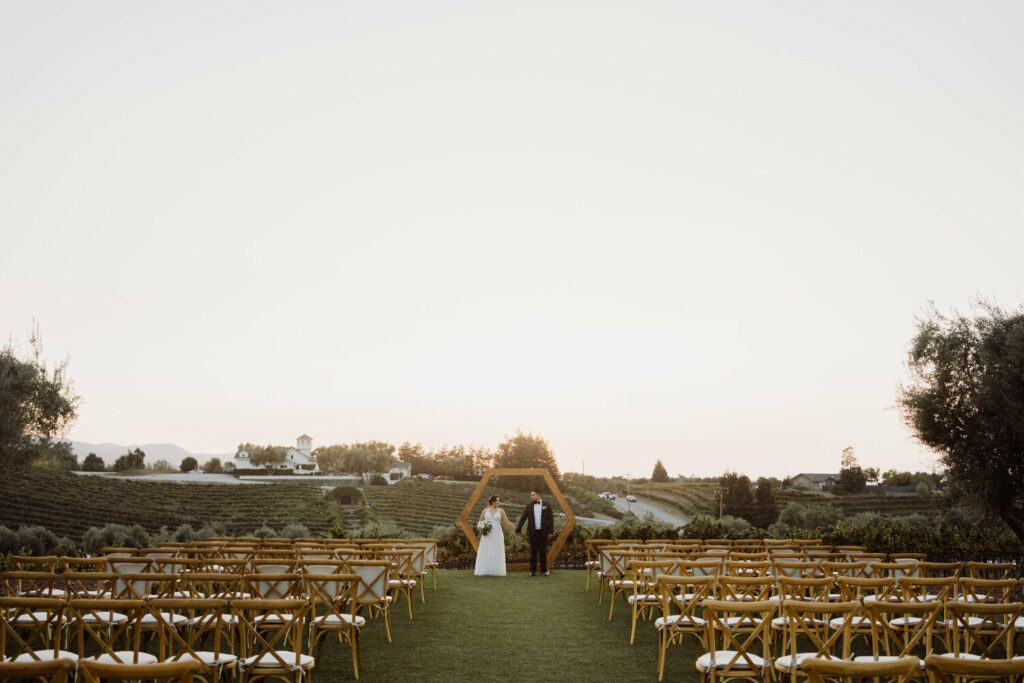 A More Experienced Photographer = A Higher Price
As expected, a photographer's experience almost always affects their starting rates.
"As you gain experience, demand increases. I adjust my prices with demand. When too many people are booking at a certain rate, it is time to raise them."
"Our rates have consistently increased as our career has grown. We've been wedding photographers since 2012 and have photographed over 300 weddings together as a couple. When the quality of the product we are able to deliver rises, so do our rates."
The longer a photographer has been in the business, the better their services will likely be, and thus, the higher their rates. Expertise has a price!
"Supposing you remain in the same market and area, I believe that whoever you are, your rates should consistently increase as you grow as an artist and business owner. My rates were astronomically low when I first started out — somewhat embarrassing to even admit!"
Considering that a wedding photographer's rates increase as their career grows, couples planning their wedding with a tighter budget may find lower priced packages with photographers who are newer to the field. On the other hand, couples open to a higher spend on wedding photography may want to work with more experienced photographers on the big day.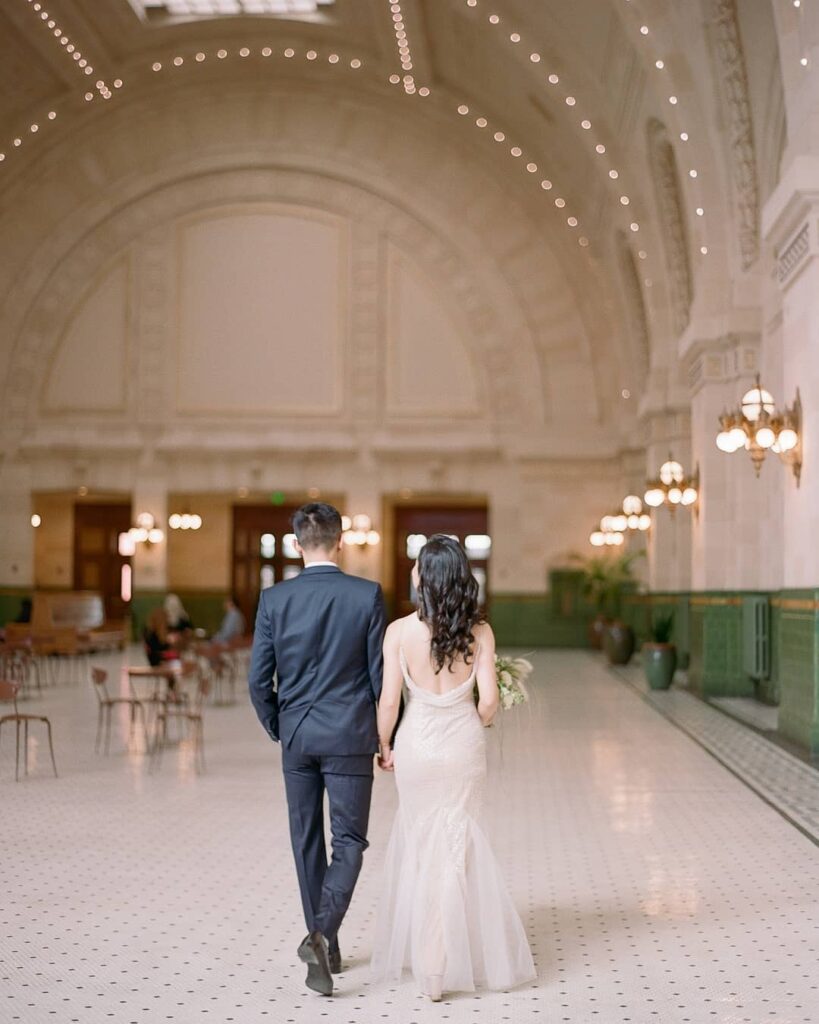 A Photographer's Demand May Increase or Decrease Their Price
Demand can affect a wedding photographer's rates in both directions: If demand is low (and the photographer has open availability), they may be able to offer a custom package at a lower price, whereas if demand is high (and the photographer is overbooked), they may provide a higher quote for their services. Considering this, it can be beneficial to book a wedding photographer well before the celebration.
"If we only have one free weekend left in the month and someone reaches to book us, I will likely send a higher pricing guide since I know that month is going to be chaotic. On the other hand, if someone reaches out less than 6 months before their wedding and at that point we have open availability, I'll send a lower pricing guide and offer to create a custom package for them."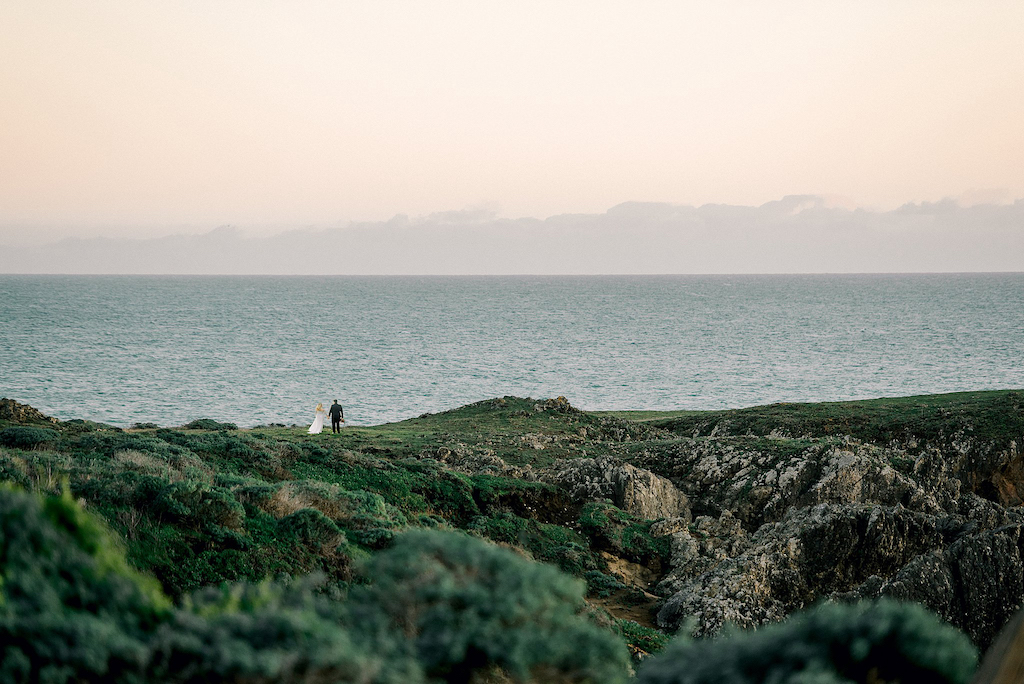 Faraway Location(s) May Add On to Travel Costs
Keep in mind that wedding photographers may charge extra for travel costs for a celebration taking place in multiple locations or a distance away from home.
"If the wedding is outside the large area we consider to be our "home turf" (everything between Lake Tahoe and Carmel), we will add on some travel costs, but the package pricing remains the same. And we personally don't charge extra for photographing at multiple locations on the wedding day."
Many photographers, however, will factor travel costs into their rates. By offering fixed rates that cover all potential costs associated with their services, wedding photographers can make the payment process as simple as possible.
"Many wedding photographers charge extra for travel and/or a second location. I keep it simple for my clients and factor all of that into my fixed rates, so they understand exactly what they're paying. If I'm going from location to location for a single wedding, I just like to remind the couple that I won't be shooting while I'm commuting."
"I don't typically charge extra depending on the location, but if it's a venue I've worked at before and I know I'm going to have to incur extra travel costs, then I'll likely raise my rates to cover the travel expenses. In that case I just incorporate it into my rates — I don't necessarily add 'travel' to the couple's invoice."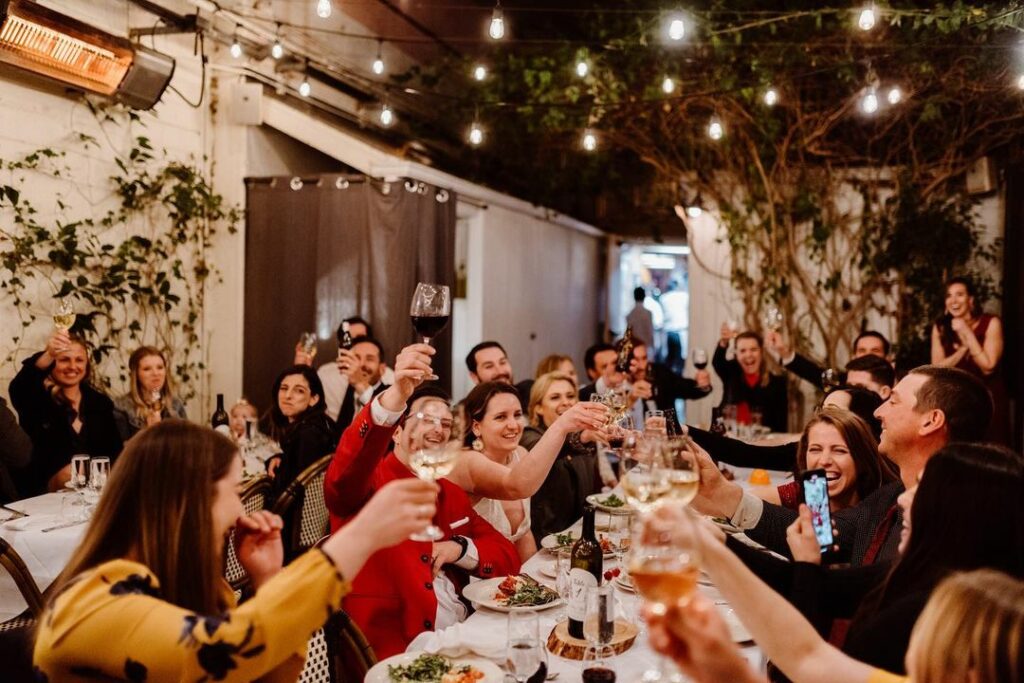 Edits and Delivery Speed Don't Typically Affect the Cost of Wedding Photography
Two cost factors we inquired each photographer about were "additional edit requests" and "the speed of delivery." While some photographers include an additional charge for extravagant edit requests, few ever found themselves in a situation where they needed to bill the client for them. Similarly, most wedding photographers found their clients were happy with receiving their photograph galleries within 30-60 days.
"We have had couples request additional edits, and for the most part, we are willing to do that at no charge, as long as the requests are within reason. If there ever was a request that was a substantially laborious task, we would likely assess additional fees."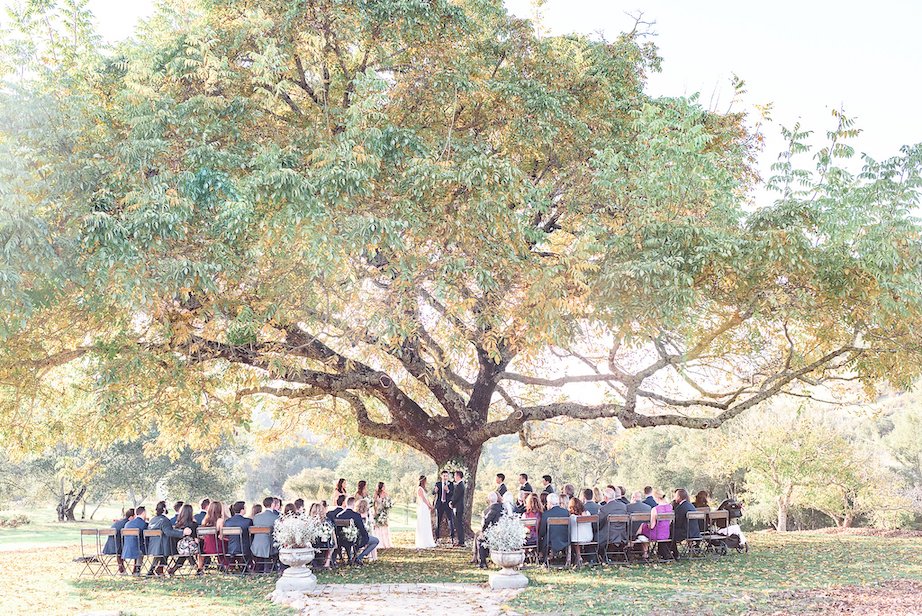 Parting Advice: Choose Your Photographer with Intention!
For some final advice, we asked each wedding photographer what wisdom they wanted to impart on every Bay Area couple searching for their wedding photographer.
"There are so many talented photographers here! Of course, you want to fall in love with someone's work, but also take the time to get to know them on a personal level and make sure you connect with them. Use your consultation as time to get to know them the way you would on a first date. Once you've hired someone you trust, pass over the reins and let them do what they do best. The best images come when the couple puts their trust in the photographer. "
"Be extremely intentional with choosing your wedding photographer. You shouldn't just hire a 'button-pusher', nor does any photographer want to feel like a button-pusher. Your wedding only happens once, and it requires a specific type of photographer, not just any photographer. You'll thank yourself later!"
"We are VERY blessed to have so many talented professional photographers in the Bay Area. We encourage couples to really dig in on their search and find images that speak to them. After looking at multiple photographers, you can begin to understand and communicate what it is you like about the images you're drawn to. It takes some practice. We have three specific things we think are very important to consider when doing your search:
1. Make sure you see entire galleries before finalizing your choice. Most photographers can put together enough good images to anchor a website, but depth is important. Ask any photographer you're considering to show you a full gallery of a single wedding.
2. Once you find your photographer match, talk with them and make sure you enjoy their personality. Your photographer(s) will be with you the entire day, and it would be awful to have someone who sours the mood on your most precious day!
3. In this industry, there are A) People who want to give a level of service that is memorable and commendable and B) Vendors who are just 'doing their job.' Find the ones who love what they do and have a passion for other people. Not only will they give you the beautiful images you're hoping for, but they'll give you an experience that adds joy and warmth to one of the very best days of your lives!"
Up Next: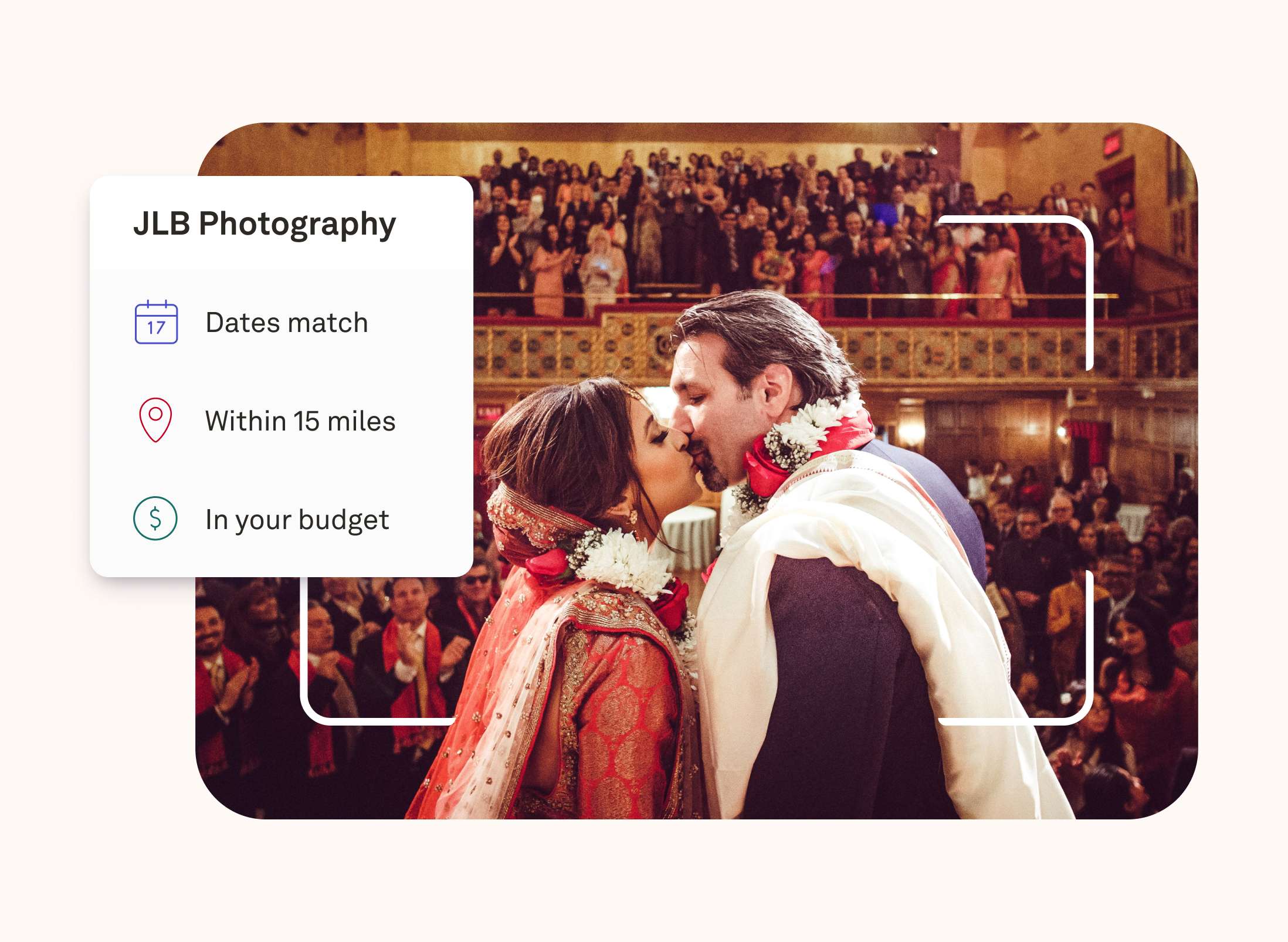 Find the perfect photographer to capture your big day.