Celebrating couples on their big day is enjoyable, but the events leading up to the wedding can be equally fun. Wedding attendants laugh during the bachelorette party, family members reunite during the rehearsal dinner, and friends extend gifts during the wedding shower.
During COVID-19, it may be best to keep the wedding shower socially distant, especially if you have high-risk attendees like grandparents or those who are immunocompromised.
But staying apart doesn't have to mean a dull or stuffy event. Read on for ideas on how to host a safe (and fun!) socially-distant wedding shower to ensure everyone stays protected and healthy.
Socially-Distant Wedding Shower Ideas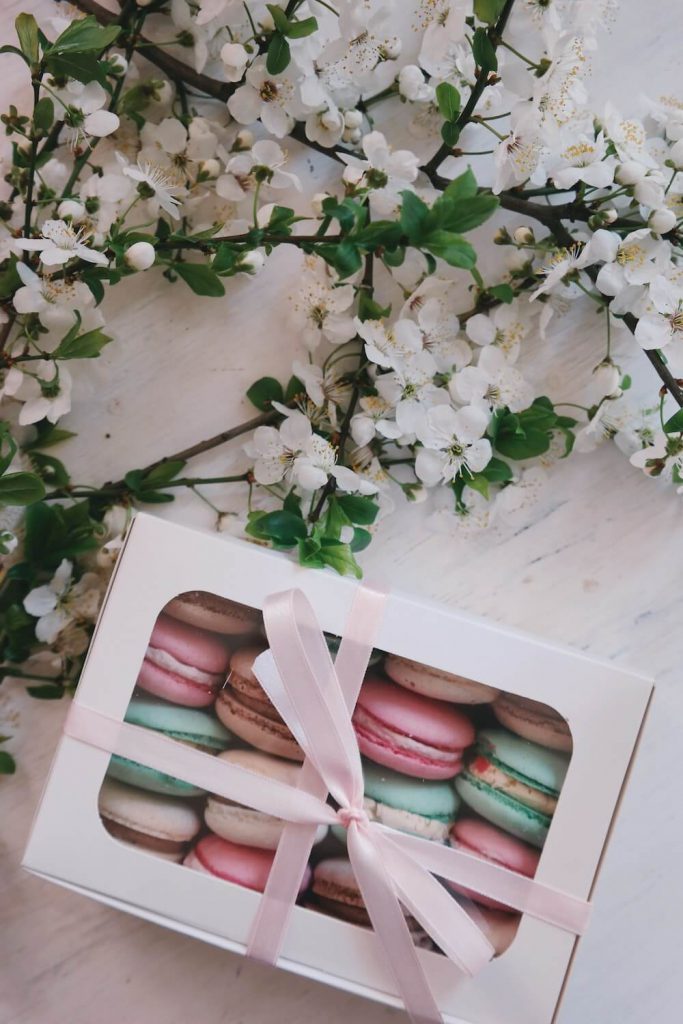 Host a drive-by wedding shower
A drive-by wedding shower is a relatively new concept that makes sense during a pandemic, but it functions similarly to an in-person celebration. The premise is to keep everyone protected while still celebrating in style with the steps below.
Choose a location. Like a traditional wedding shower, the couple is in one spot while their drive-by guests give them their gifts.
Determine the traffic flow. Letting guests know how the event works and how they line up is essential to avoid chaos.
Send an invitation. Be sure to state the date, time, and location along with any registry information. Then, brief guests on know how the wedding shower will be conducted.
Decorate in style. Go all out by transforming the couple's house for an at-home celebration! Surprise them with unique seating options, signage, upscale balloons, and a surface for opening their gifts. Provide them with a toast or tasty cocktails to enjoy during the event.
Offer sanitization options. Decide if hand sanitizer and masks are optional or required, but have both on hand for the couple and their guests. Gloves are an excellent option to avoid passing any contagions.
Have guests drive-by. Guests can stop in front of the couple and present their gifts — social-distancing style. The soon-to-be-weds can open it and thank the giver on the spot. Be sure to still follow up with a Thank You note!
Offer refreshments. Individually packaged, upscale treats and drinks (non-alcoholic for drivers, of course) would be perfect.
Take photos. This wedding shower will be one to tell their grandkids about, so be sure to snap a few pictures as each attendee comes by.
Send guests off with favors. Prep favors in a sanitary fashion, and send attendees off with a little gift to let them know you appreciate their flexibility and participation.
Have a socially-distant wedding shower outside
Hosting a wedding shower in the great outdoors is an excellent way to have fresh air and keep your guests six feet apart. Specially packaged foods and drinks ensure safety, in addition to masks and gloves. Discouraging hugs — which can be hard if you haven't seen folks for a while — can also keep pathogens from being passed around.
Besides distancing and sanitization precautions when it comes to food and contact, this can look like a traditional wedding shower by incorporating decor, refreshments, and a few socially-distant games.
Do a virtual wedding shower via live stream
Set a date, and then arrange for everyone to mail their gifts in time for the virtual wedding shower. Just be sure the duo resists opening them prior to the date! Take time to stage and decorate a designated area for the couple, and let everyone join in the fun during a live stream.
You can still send invitations and mail favors along with a Thank You note. Couples can open their gifts and thank everyone as they open them. Hosting a live-streamed wedding shower can also be done in tandem with an in-person event, for those who can't make it or don't feel comfortable attending.
Other virtual wedding shower ideas include creating a playlist, having a theme, dressing up, and sending guests a recipe for virtual refreshments.
Plan a drop and dash event
If couples want to spend a bit more time with guests, a drop and dash event is a fabulous option. Like a drive-by wedding shower, family and friends arrive at the event in groups to present their gifts to the couple. This type of celebration can be either indoors or outdoors, but be sure to offer the attendees precautionary items like hand sanitizer, masks, and gloves, if necessary.
Guests can schedule one-on-one time with the couple in 20- or 30-minute increments so they can drop by, offer congratulations, see their gift opened, and then literally dash away when their time ends. Sanitize the location in between, and refreshments and favors can still be on-hand. It's also best to have a timekeeper to ensure everything runs smoothly during the event.
Have a mail-in wedding shower
Although similar to a live-streamed wedding shower, this option offers the couple with stage fright a bit more privacy. Mail gifts to the duo, and they open them at their leisure while recording the opening and sending the video to the giver. This is a more private option for couples who want to stay out of the spotlight, but it also allows them to open gifts as they arrive.
Designate and decorate a staged present-opening area, and set up a tripod for recording. This works perfectly for a couple that already has an established home so they can utilize their gifts right away.
Adaptations for a Bachelor or Bachelorette Party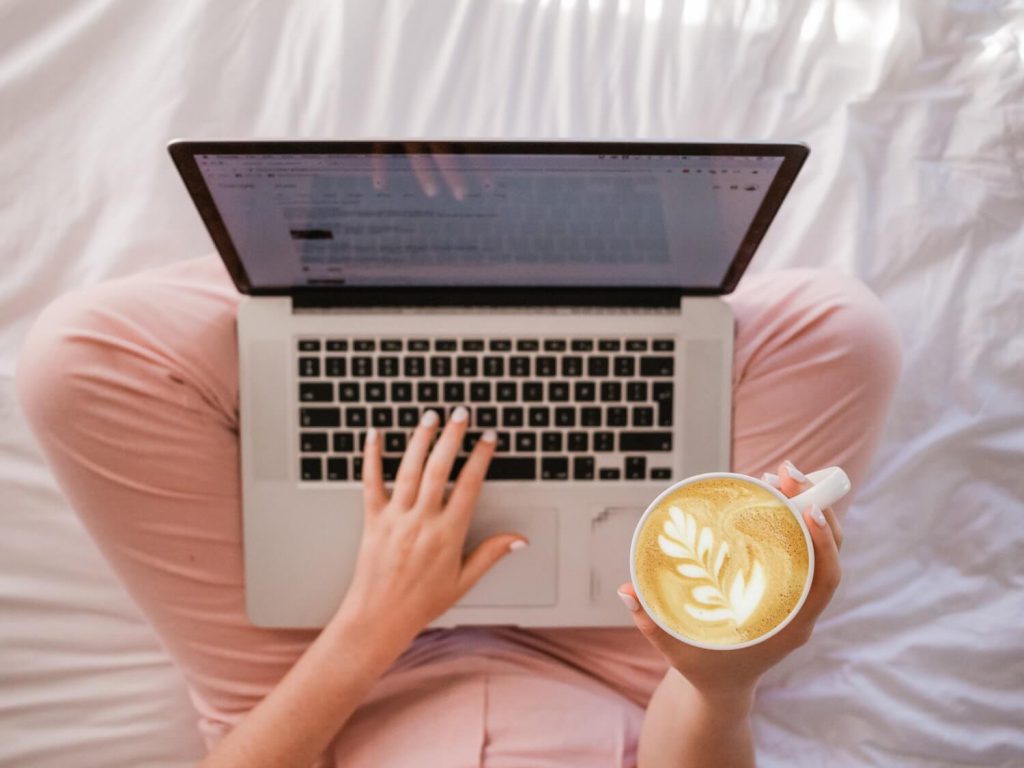 Tradition dictates bachelor and bachelorette parties are a bit more entertaining than a gift-centric wedding shower, but the principles are quite alike. Just switch out the present-opening section to allow for toasts, singalongs, reminiscing, or binge-watching your favorite movie virtually.
If the bride hasn't had a flirtatious wedding shower already (think lingerie and such!), you can keep the gift exchange and give her all of the fun, sexy elements to keep the event exciting. Send the participants items to use during the party like matching shirts, colorful boas, and sparkly tiaras.
Email a cocktail recipe along so everyone can have the same drink, and you can even build off a fun theme for the event. The sky's the limit, but quality time with your guys and gals while staying safe is vital.
Takeaways for Planning a Virtual Get-Together
With this new season, many couples have to change the look of their big day and the events surrounding it. Although it requires thinking about things a bit differently, doing something out of the ordinary in these times can create special memories as everyone adjusts.
All of these changes — for your big day and wedding shower — can be communicated to guests via a wedding website with Joy, while making the soon-to-be-weds feel special and loved by those closest to them.