As wedding plans continue to be impacted by COVID-19, undeterred couples have had to get creative. Over the past few months, trends like elopements, virtual bridal showers, and micro-weddings have grown in popularity. Another popular trend, the virtual wedding, has also been favored among couples.
Whether you're concerned about social distancing, need to cut your budget, or have a travel-prohibitive destination wedding, choosing to include loved ones via live-stream is a thoughtful way to let them witness and participate in your big day.
Even if a simple elopement is on the docket, you can turn it into a virtual wedding to include friends and family. Just as a wedding website with Joy can help you communicate important information, it can also aid in live-streaming your wedding.
Read on for creative ways to arrange the virtual celebration of your dreams — and top considerations to be aware of as you plan.
Perks of Having a Virtual Wedding
1. It takes less time to plan than a traditional wedding
Wedding planning usually starts 13-18 months before the wedding date. But with a virtual event, you can get everything settled within a few weeks. If you have circumstances that require a shorter timeline, an elopement accompanied by a live-stream is the perfect solution.
2. You can celebrate with those closest to you
Culling the guest list is hard. Couples often start with a massive list that includes long-lost high school friends and all those distant "twice removed" relations.
Deciding who attends is a mammoth task, but with a virtual wedding, the list can stay lengthy. Consider a hybrid event with a small guest count that includes friends and family joining via live-stream.
3. Saving money becomes a breeze
The smaller the number, the bigger the savings. Not only does this affect the food, like plated dinners and the size of the cake, but factors like setup, printing, and favors are also reduced. Additionally, you may be able to cut a few vendors, like transportation, service staff, and live musicians, out of the mix.
4. You can ask for input on your wedding date and time
When you're dealing with a short timeframe, you may have to consult with your loved ones to see if they can attend your virtual wedding. Poll friends and family ahead of time to come up with a day and time that works for the majority.
Top Considerations for a Virtual Wedding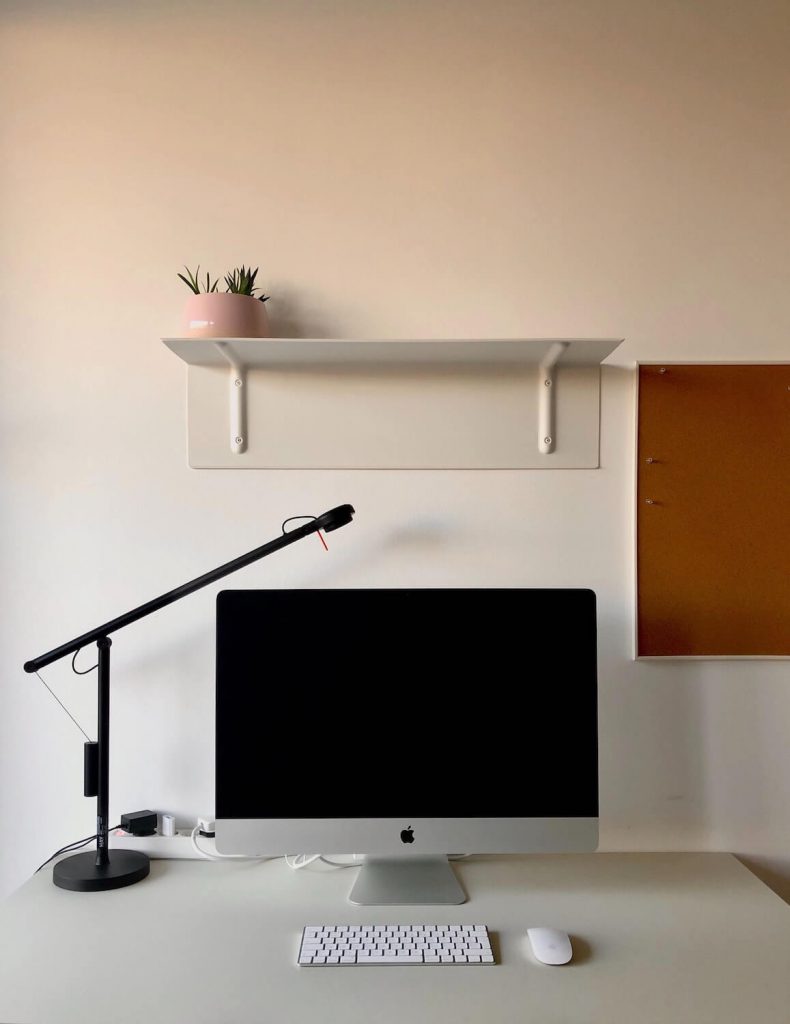 Here are top considerations to factor in when planning and facilitating your virtual wedding.
Legalities
As with any wedding, you'll need to obtain a marriage license and have an ordained officiant. Getting a permit may be easy if you're getting married locally. But for a destination wedding, you need to do a bit of extra legwork.
Check state and country laws to ensure you have all you need to be legally married via your virtual wedding ceremony.
Equipment
Most couples already have multiple screens, including a laptop, smartphone, and tablet, so put them to good use when you say "I do." Pick devices that have the highest quality cameras, and utilize them for your live-stream.
A tripod and microphone are also recommended. After all, you want to create a stable base and allow your guests to hear what's going on as you say your vows.
Backdrop
Find a place that's well-lit, ideally with natural light. Be sure to test the lighting during the time of day you wish to get married. Then clear out the clutter and decorate with flowers, candles, and any rentals you wish to use.
Tip: You can also consult with your vendors on how to create the perfect backdrop for your virtual nuptials.
Vendors
You might already have your vendors in place if you switched from a big event to a hybrid wedding. It's still possible to work with your wedding pros on a smaller scale as you adjust for a simple affair.
Here are several vendors you may work with, including tips on how they can help, for your virtual wedding.
Florist. Forego the corsages, and bulk up the bridal bouquet or adorn your backdrop with fabulous statement florals. Flowers can be placed on your mini cake or set at your place settings for an extra pop of color.
Photographer and Videographer. Since your wedding and reception will be shorter, use the time to capture amazing photos and videos as a couple. It's something many newlyweds don't have the opportunity to do on the wedding day itself, so jump on the chance!
Caterer. See if your caterer will make a meal for your small-scale reception, whether it's just the two of you or an intimate gathering of loved ones. Many couples are obligated to pay in full if they adjust numbers within a specific timeframe, which is why they schedule a reception with friends and family in the future.
Rentals. There's no need for a lot of tables and chairs, so see what else your rental company can provide. They often have lovely backdrops, furniture pieces, and upscale linens for splurging.
Venue. A location may have off-the-beaten-path areas and nooks to host an intimate event. Explore these little-used areas to create a beautiful backdrop for your wedding day.
Wedding Planner. A seasoned professional can help you decide on the essentials and what to forego or add for your virtual wedding. A planner should have many events under their belt and be able to help you see the bigger picture.
Creative Ideas for Your Virtual Wedding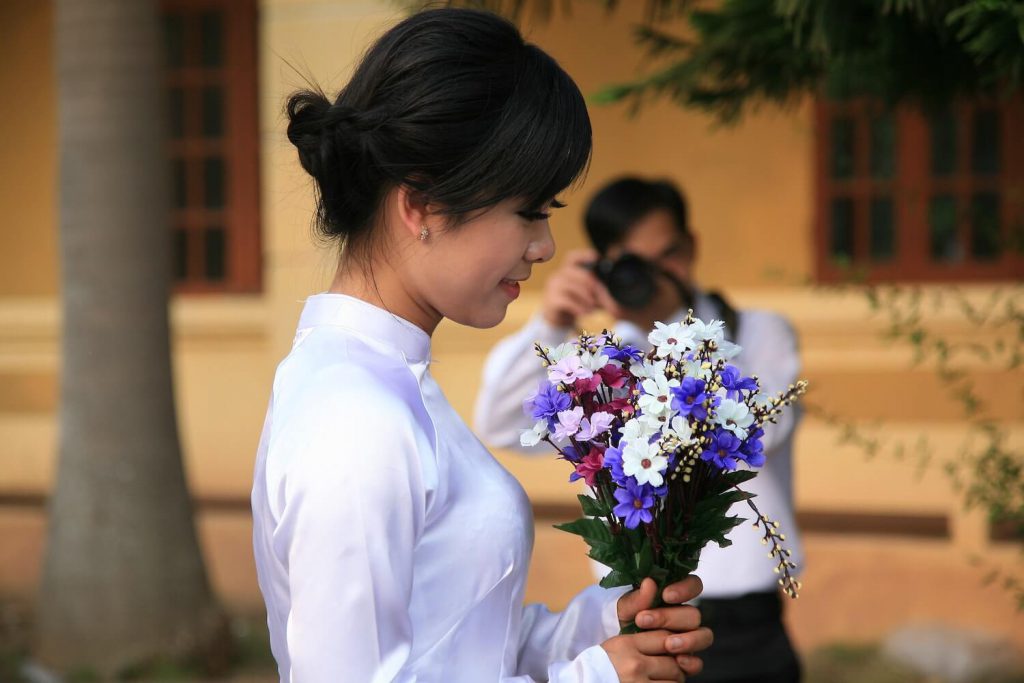 When it comes to perfecting virtual weddings, Joy's partner Wedfuly has the expertise. As they can plan and emcee your online event, we spoke with them for first-hand tips on how to prepare the ultimate virtual wedding.
1. Set up multiple camera angles
Of course, one angle will do, but why not give your virtual guests an authentic glimpse of each element by setting up devices from various vantage points?
Capture the processional, ceremony, and a close up of you and your spouse for the live-stream. Having multiple angles will make the event feel more interactive, and it will help guests be in the middle of it all as they celebrate you.
2. Choose your space wisely
Many couples have their virtual wedding at home, which could mean the backyard, living room, or even the front porch. For a different feel, rent an Airbnb that can double as your honeymoon spot or head to a scenic locale near your home.
Just be sure to check on the reception and WiFi capabilities beforehand. If you have to change plans and can't get your venue deposit back, use your original venue space on a smaller scale.
3. Invest in your focal point
Since you're saving money by not having in-person guests, you can spend more on decor, rentals, florals, and lighting to create a stunning setting with ambiance.
It's a good idea to snap a few horizontal images of your space so you can see how it translates on a device, and then get ready to pep it up in your wedding style. Skip the virtual backgrounds because people tend to fade in and out or get lost in them. The same goes for guests, too.
4. Document your day
Years from now, you'll want to look back on your wedding day. Hiring a photographer and videographer to capture your wedding gives you a tangible memory you'll cherish. Include traditional wedding day snippets like portraits, details, and cake-cutting.
5. Stick with a few traditions
If your parents, siblings, or best friend are a part of your big day, include them in activities. Have your mom zip up your wedding dress. Do a first look with your dad or maid of honor. Treat your virtual wedding just like you would an in-person event.
It's also fun if the couple gets ready in separate spaces. This way, loved ones can have a first look beforehand or as the bride walks down the aisle.
6. Involve a virtual wedding party
If you're having an elopement, or if some guests can't make it in person, you can still include them virtually. Your flower girl can dress up and walk down an "aisle" in her own home as she tosses flowers. A missing groomsman can wear his suit and do the same, minus the flower tossing.
Each member of your wedding party can participate from afar as they dress up in their wedding garb, introduce themselves, and wave from home during a virtual processional.
7. Utilize at-home cameras
Guests who are in their homes can also interact via live-stream. You can have your cousin do a reading or your college roommate sing as you light your unity candle. Be creative in how you incorporate those who can't make it to your big day.
8. Have a friend officiate
Nowadays, it's relatively simple to become an officiant. What a great way to include someone as they get ordained and commit you to marriage. Your officiant can marry you virtually or in-person, depending on where you hold your virtual ceremony.
9. Build on a theme
Whether you have a color scheme in mind or want to play up a specific theme, like an era or holiday, get your guests involved. Have them wear a particular color or show up to your virtual wedding in costume for an added element of fun.
10. Pause between the wedding ceremony and reception
After your wedding ceremony, plan an intermission. Having a break by muting the live-stream or turning off the video. Either way, do a brief intro letting your guests know you'll be back after a bit. Reset your cameras and get ready to incorporate friends and family into your virtual reception.
11. Have a mini cake
A cake for two is an excellent option for your post-wedding celebration. Not only are tiny cakes ultra-cute, but they make for great photo and video ops. You can still have a cake-cutting and feed each other that first bite.
Don't feel like you have to skip certain elements just because you're choosing to have a virtual event. Treat yourself!
12. Let your guests weigh in on the playlist
Allow your virtual guests to choose their favorite songs, or curate your list based on what you think they'll like. Either way, adding music to your reception gives an element of fun. Choose songs for the first dances and cake-cutting, but also include peppy tunes so you can show off your dance moves.
13. Don't skip the dances
Live-stream your first dance, but don't forget about mom and dad, too! Traditional father/daughter and mother/son dances can happen long distance, and it would be fun to do a choreographed number if you're going solo in different locations.
Guests can boogie at home, and the wedding party can do the same virtual dance from afar. Another fun idea is to do dances TikTok style, where the dance passes from one person to another. Make it fun and celebrate!
14. Designate a signature drink or cocktail
Pick a unique cocktail and send ingredients and the recipe to your guests at home. Plus, a drink kit can double as a favor! If mailing the supplies isn't feasible, then send the recipe ahead of time so guests can drink and toast in celebration.
15. Give toasts from afar
Hand that camera angle over to those at home to make them feel more involved. Guests can sip wherever they are as loved ones offer their good wishes. You can assign toasters beforehand, or open up the floor to anyone who wishes to offer advice or recount memories.
Also, plan on more toasts than normal, which can be a big plus! What you lose in hours on the dance floor, you gain by letting your guests toast and share their hearts.
Put your wedding website to work, too, and allow your guests to use Joy's digital RSVP system to sign up for toasts. Set a toasting lineup, and get ready to laugh and cry as friends and family send their live well wishes.
16. Break out into "tables" with virtual meeting rooms
One of the most enjoyable parts of a wedding is mingling with people you haven't seen in a long time, and often they're seated at the same table. In place of gathering in-person, have your guests break out into virtual spaces.
Make separate rooms for your college friends, work colleagues, and different sides of the family. Then you and your spouse can pop into their room to chat, just like you would visit their tables in-person. After meeting with everyone, gather back together to chat and share one last dance.
17. Mail favors ahead of time
Your signature cocktail or toasting champagne can serve as a favor, but you can opt for something different, too. Ideas include personalized wedding cookies or koozies for the reception drink. Scour a site like Etsy for creative, meaningful suggestions.
Another fun element would be to add a sendoff item in their favor box. A noisemaker or confetti would be perfect to incorporate as you bid adieu.
18. Take selfies with guests
Just because everything is being done virtually doesn't mean that you have to skip out on photographs. Feel free to use your wedding hashtag, and encourage attendees to make social media posts.
You and your new spouse can take selfies with the live-stream in the background to feature your guests. All of these images can be uploaded to Joy's Moments feature so everyone can peek at the fun later on.
19. Have a sendoff and say your goodbyes
While you have everyone's full attention, say a few words of thanks, and update them on what's next post-honeymoon. Then wave goodbye and let them send you off in style, just like they would in-person.
Keep Up the Momentum Post-Event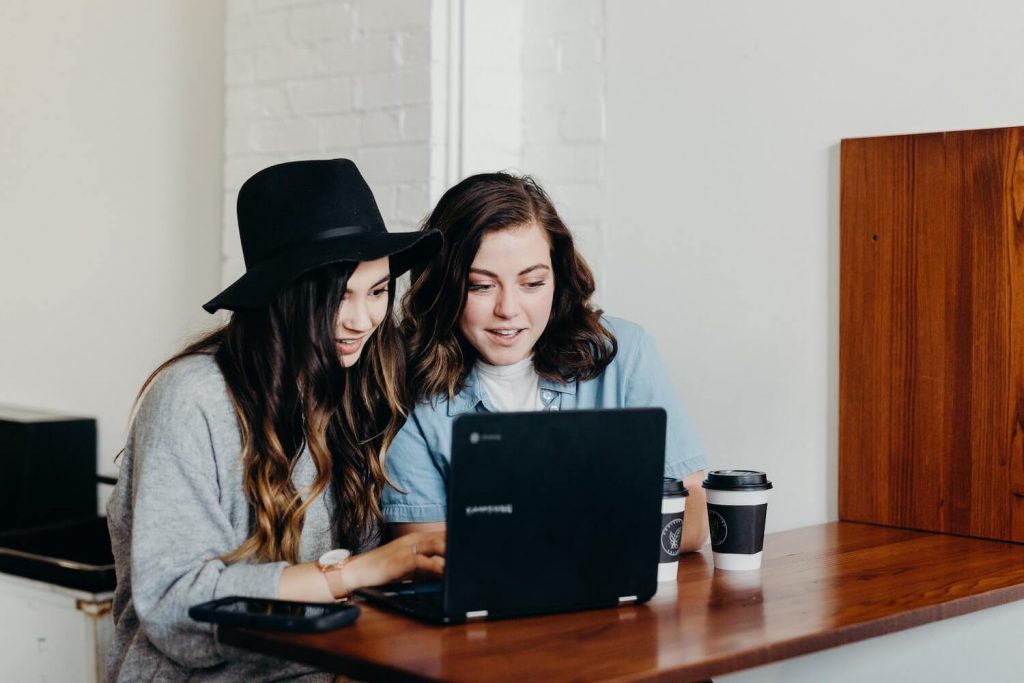 Here are some ways to help guests reminisce about your wedding and update those who couldn't attend the live-stream.
Make your wedding video and images available. Your still photos and highlight reel will make everyone feel more involved.
Put a few screen captures from funny or meaningful moments from your virtual wedding up on social media.
Reminisce on social media about particular moments or exciting things people said during their toasts. To be more personal, include the sentiment in their Thank You note.
Open your wedding gifts virtually with the giver. Be sure to follow up with a Thank You note.
Host a cookout or small event after your big day so everyone can gather and celebrate.
Takeaway
No matter your reasons for choosing to live-stream your wedding, you can give guests a more intimate look on and after the big day. After all, a closeup camera angle of the two of you saying your vows is much more personal than straining to hear from the back pew of a church.
With some thoughtful planning and creative implementation, guests can play a part on your most memorable day, no matter how much distance separates you.