Newlyweds Arnel and Ruby share details from their wedding in the Philippines.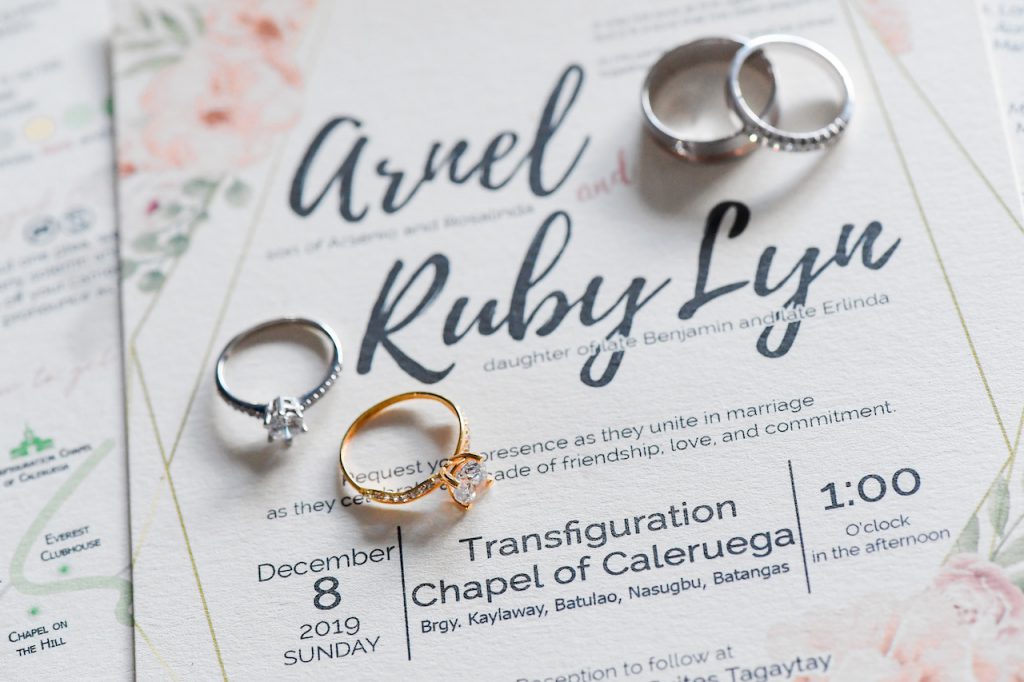 First off, congrats! What is your most memorable moment from the wedding?
Our most memorable moment during the wedding was when I walked down the aisle! My heart was jumping for joy the moment the door of Caleruega finally opened. Honestly, I couldn't remember the faces I saw at that moment, I couldn't even remember that I was shaking while walking. All I remembered was the emotion I felt at that time- extreme joy in my heart! Especially when I saw Arnel smiling (while crying) and waiting for me at the altar.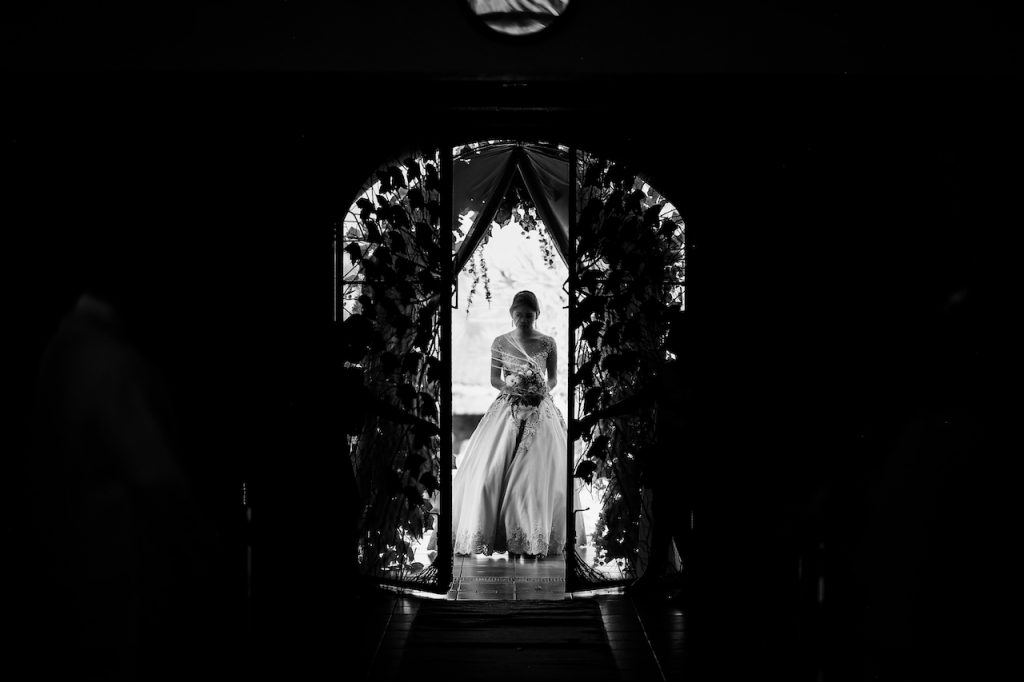 What were the colors of your wedding?
Coral peach, rose gold, taupe, with touch of greens.
What do you think worked really well at your wedding that you would recommend every couple to do?
Always pray. There were times during preparation that we would worry about things but always lift them to God. Also, both of us had good communication with our vendors because we always thought that they will make or break the dream wedding we had. Gladly, every vendor (and some of them turned to be our friends) exceeded our expectations and they all did their best for our wedding day!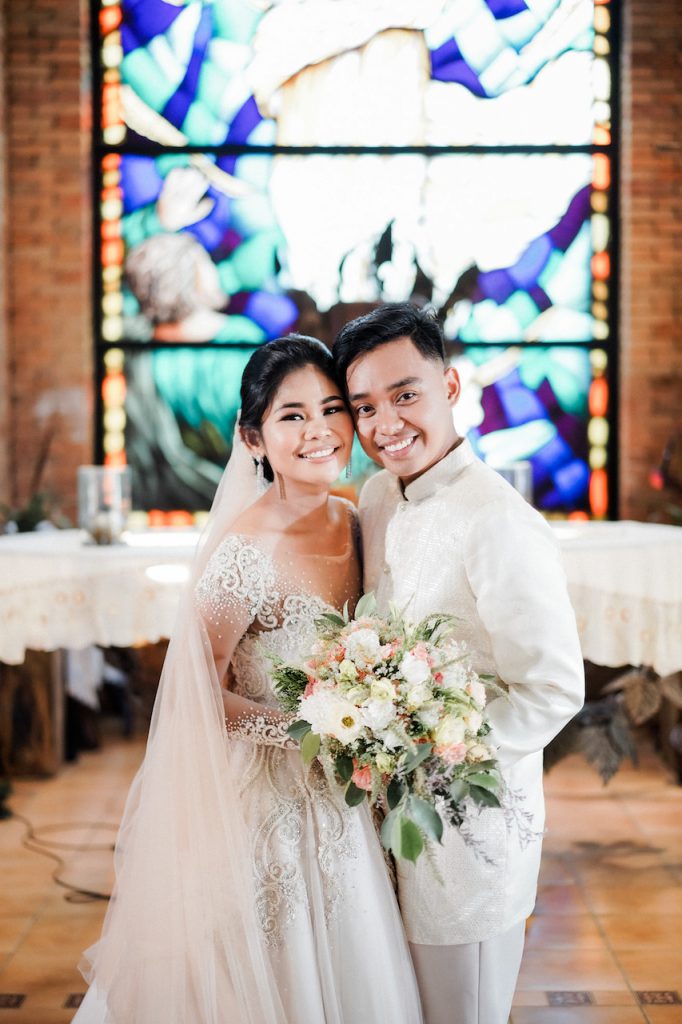 Would you have done anything differently—splurge on a pricier dress, nix the favors, go for that extra passed appetizer?
Our non-negotiables were a church, the venue, a good photo and videography team, and food. We splurged on the food, photographer, and videographer. For us, the photos and video will bring back memories during our wedding day and when we have children we will be able to share those captured moments with them. We believe that during the wedding day, the mass is the highlight of the event and everything else, down to the reception, is just a bonus. Marriage is about the holy union in front of God, so we looked for a mass presider who had a heart-warming homily. We wanted to invest in the choir as we knew they would lead us to worship God through their songs.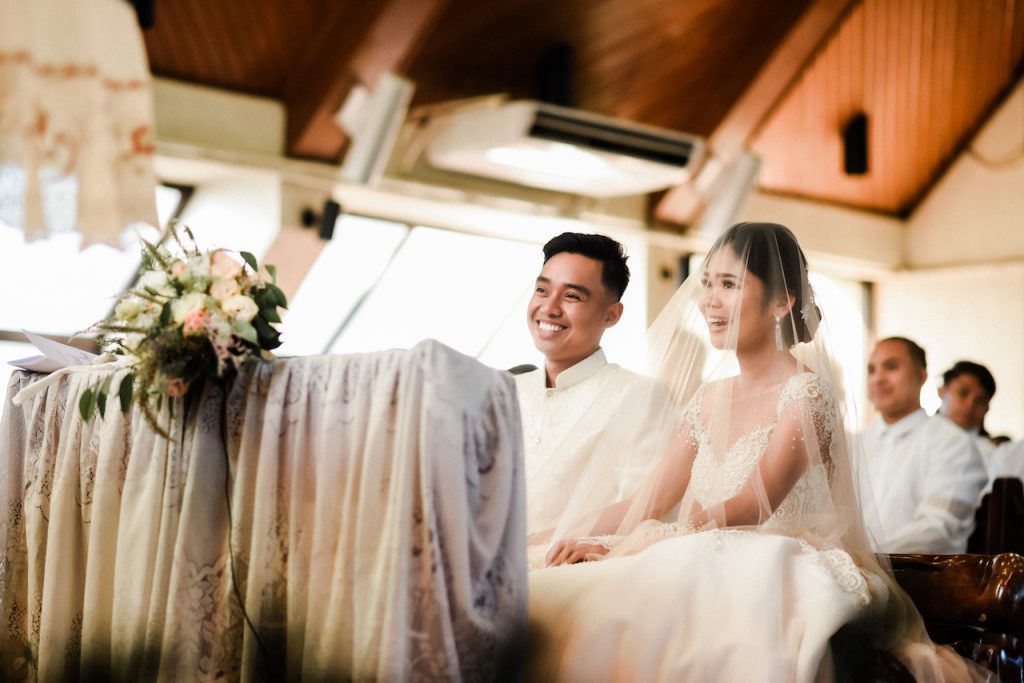 What tips do you have for other Joy couples still in the midst of wedding planning?
Always communicate with one another. For us, wedding planning was so fun and exciting! At the end of the day, what matters most, is to be married to the one that you love.
What were your favorite features of Joy?
Joy is so easy to use, I really enjoyed making our website on the platform!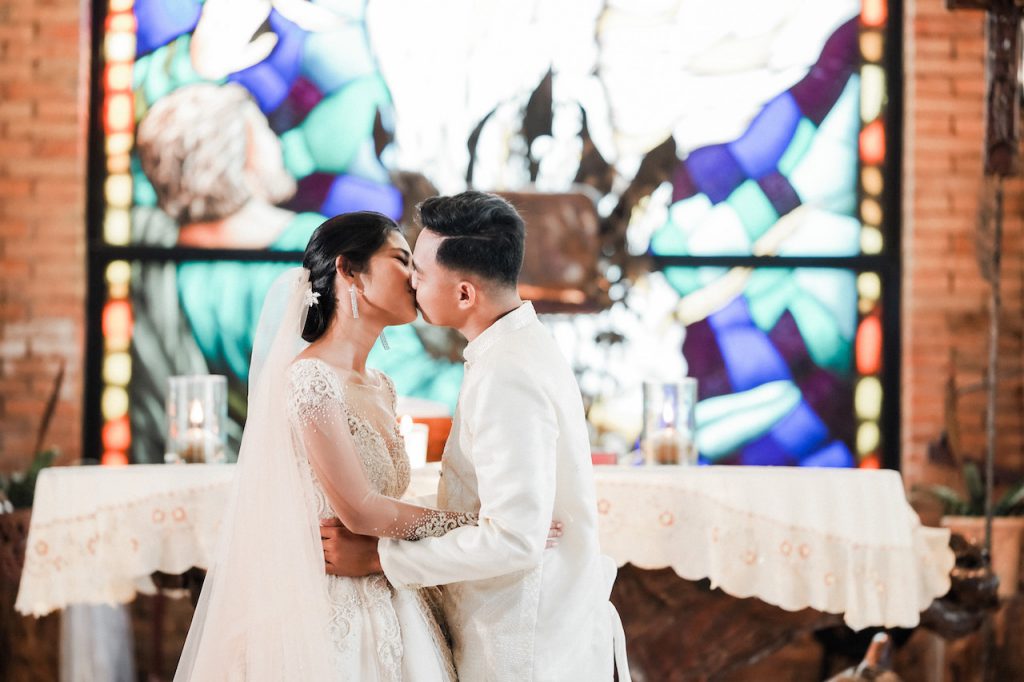 At Joy we believe that although a wedding lasts one day, joy lasts forever. What does that mean to you and your partner?
The wedding is just one day, marriage is a lifetime. Prepare for your wedding day but don't forget that the days after the wedding, are more important! For us, we really envisioned our dream wedding from big aspects down to small details, we made sure that it reflected our personality. We know the Joy we felt during our wedding day and the love shown by our families and friends will be treasured forever. As we go through the marriage journey we hope that we always remember and feel the joy that we had since day one.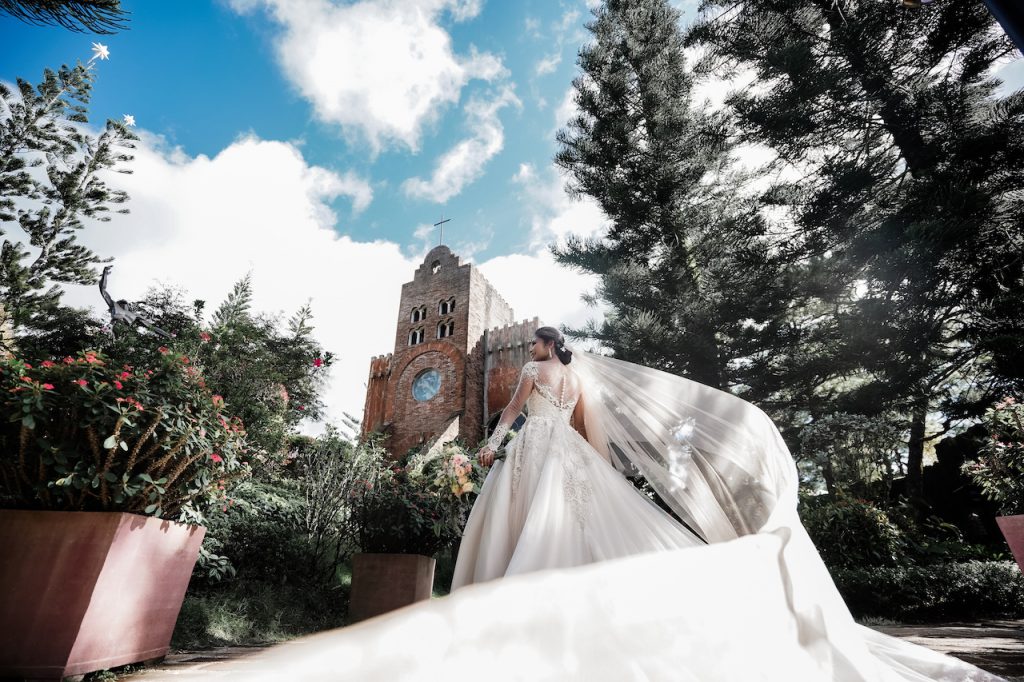 Vendor Details
Wedding Venue: Transiguration Chapel of Caleruega
Being close to nature, makes us closer to God.
Photographer & Videographer: Primatograpiya Weddings & Lifestyle Photography
They capture treasured lifetime moments.
Officiant: Father Ian Paul Empig